Boho Christmas Ornament DIY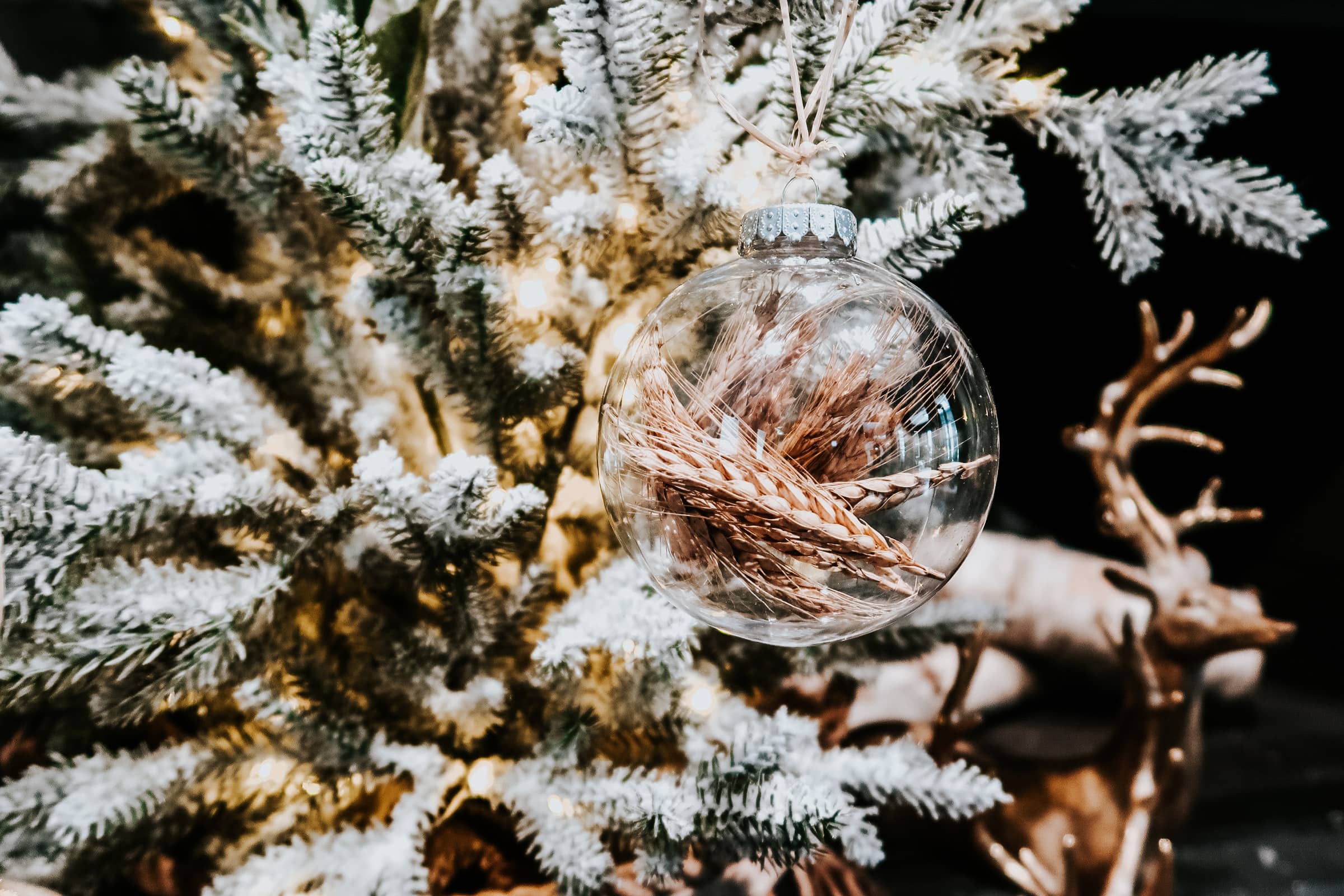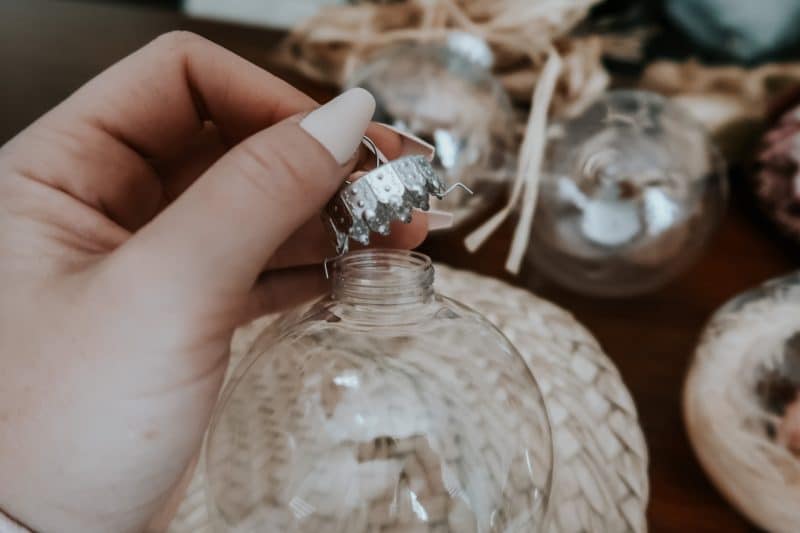 Easily remove the top of the ornament.  I got mine for $1 each at my local Dollar Tree.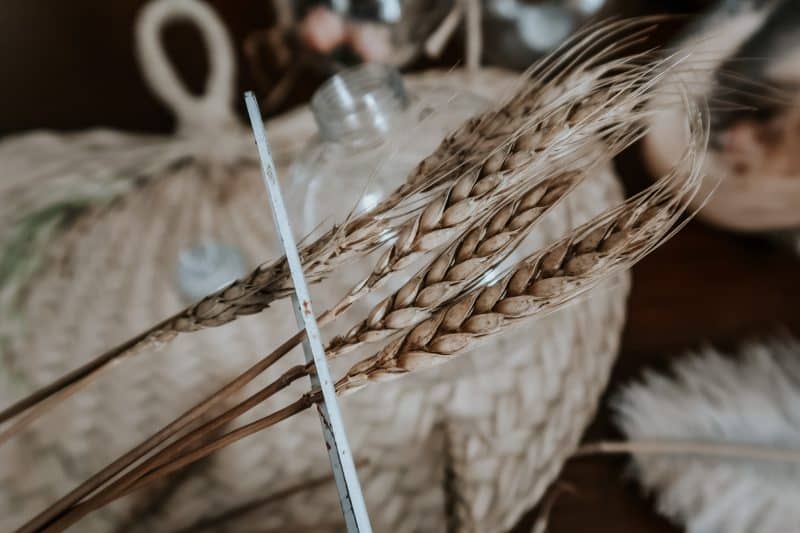 Next I cut off tips of dried wheat which you can get from the shop at the bottom of this post.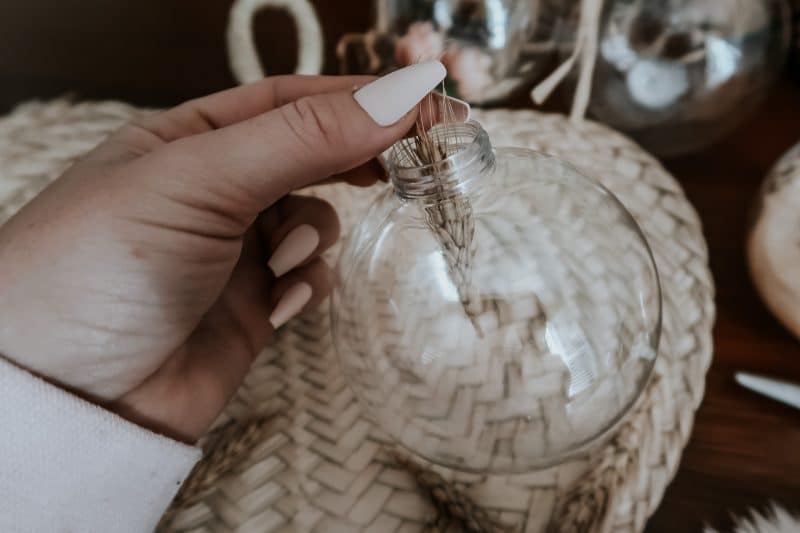 Fill the clear ornament with the wheat, I used 7 to 9 for this ornament.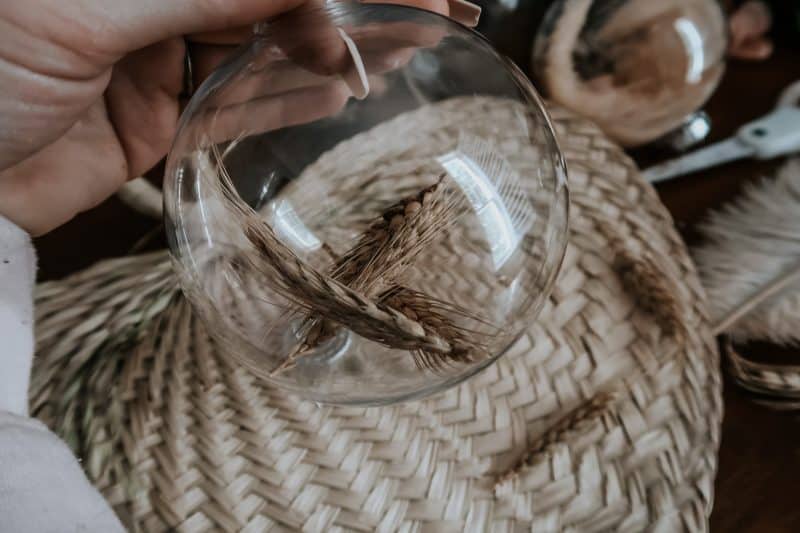 Once you have it filled with what you want you will put the top back on.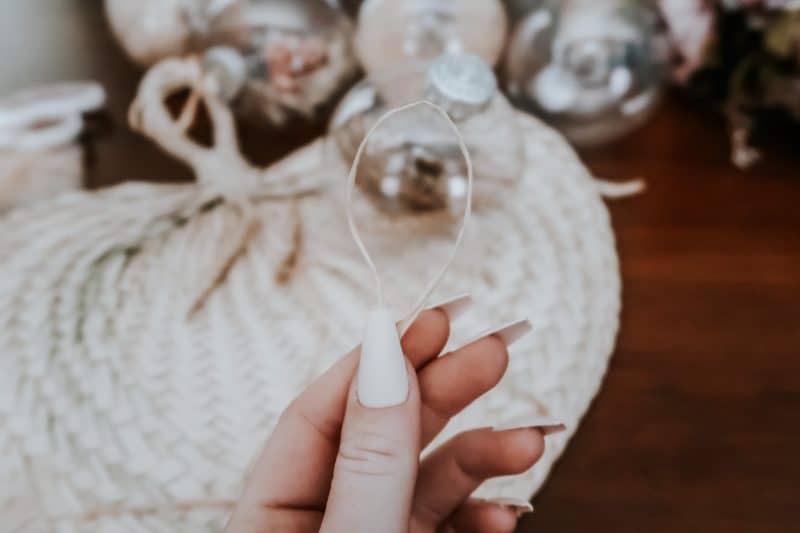 For the holder you will take a strand of Rafia and fold it in half.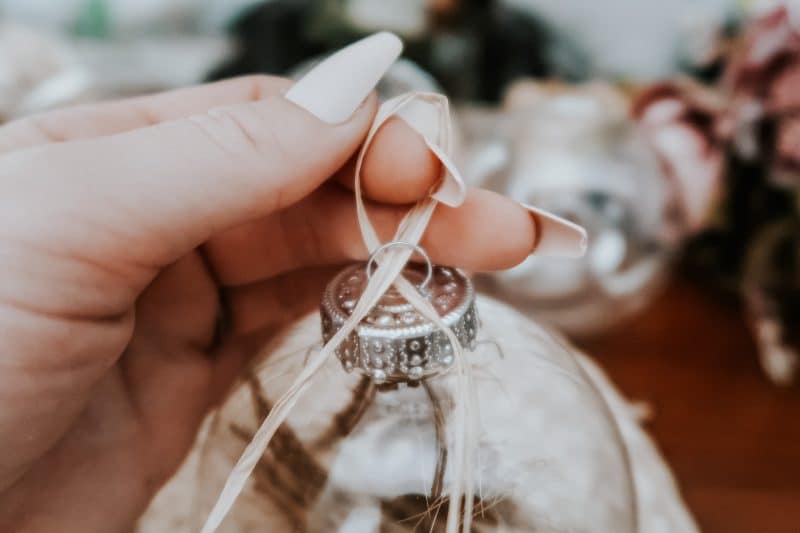 Push the folded side of the rafia through the hoop of the ornament top.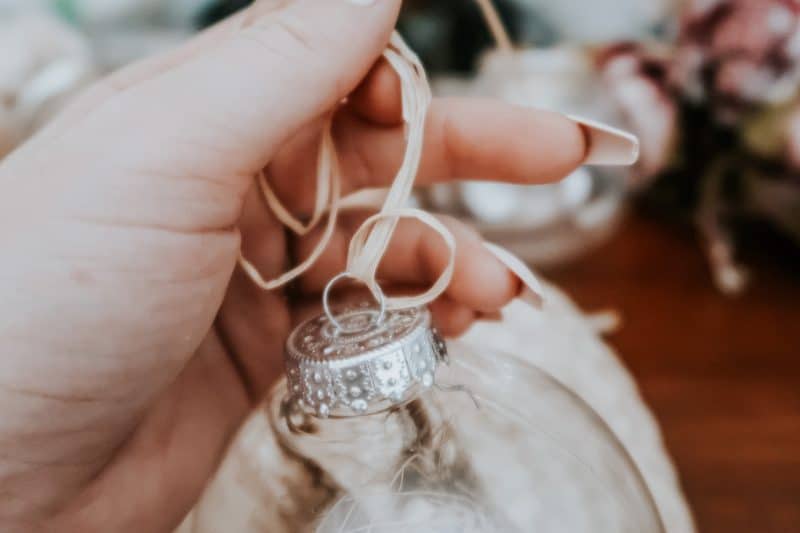 While holding the rafia open, bring the opposite two strands of rafia through the hoop and tug it gently.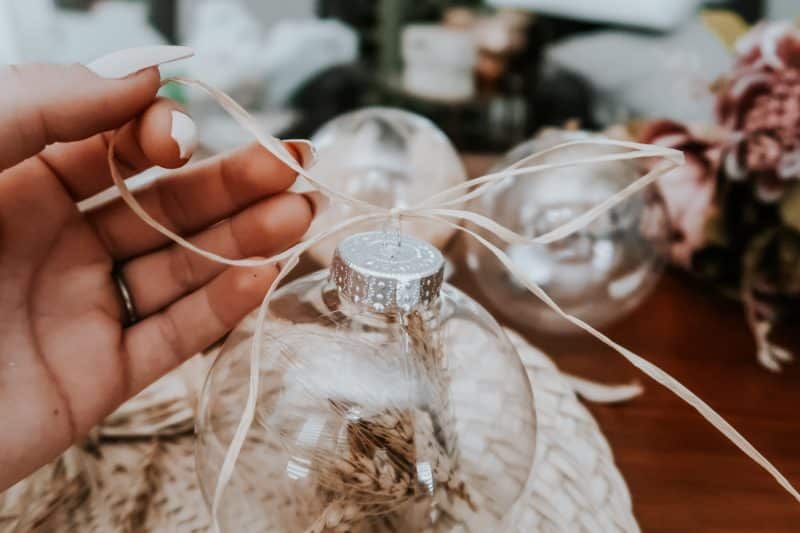 Create a bow with the two strands of rafia.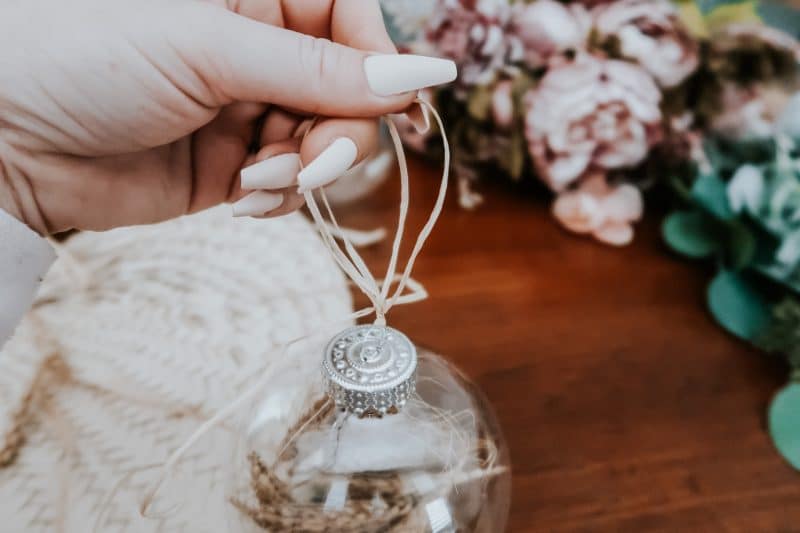 Pull the bow together and this is how you will hang your ornament on the tree.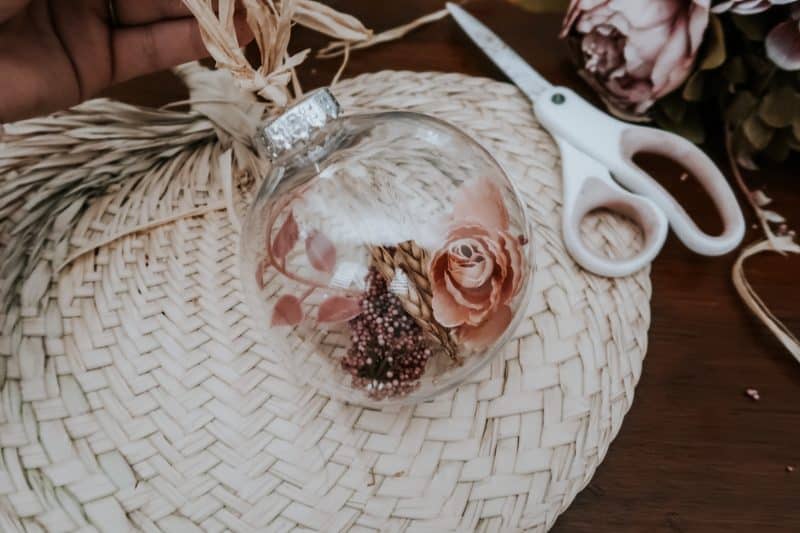 You can leave the rafia strands hanging for outside the bow or cut off the excess.  I cut mine.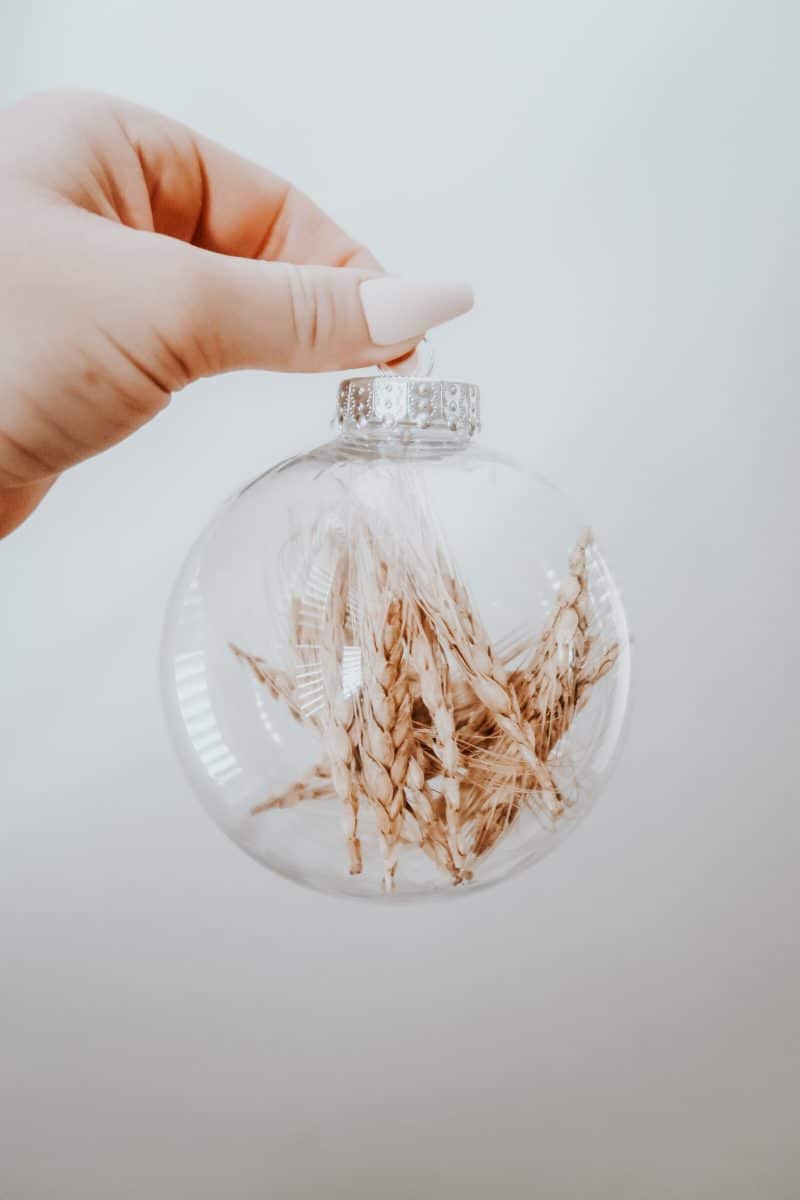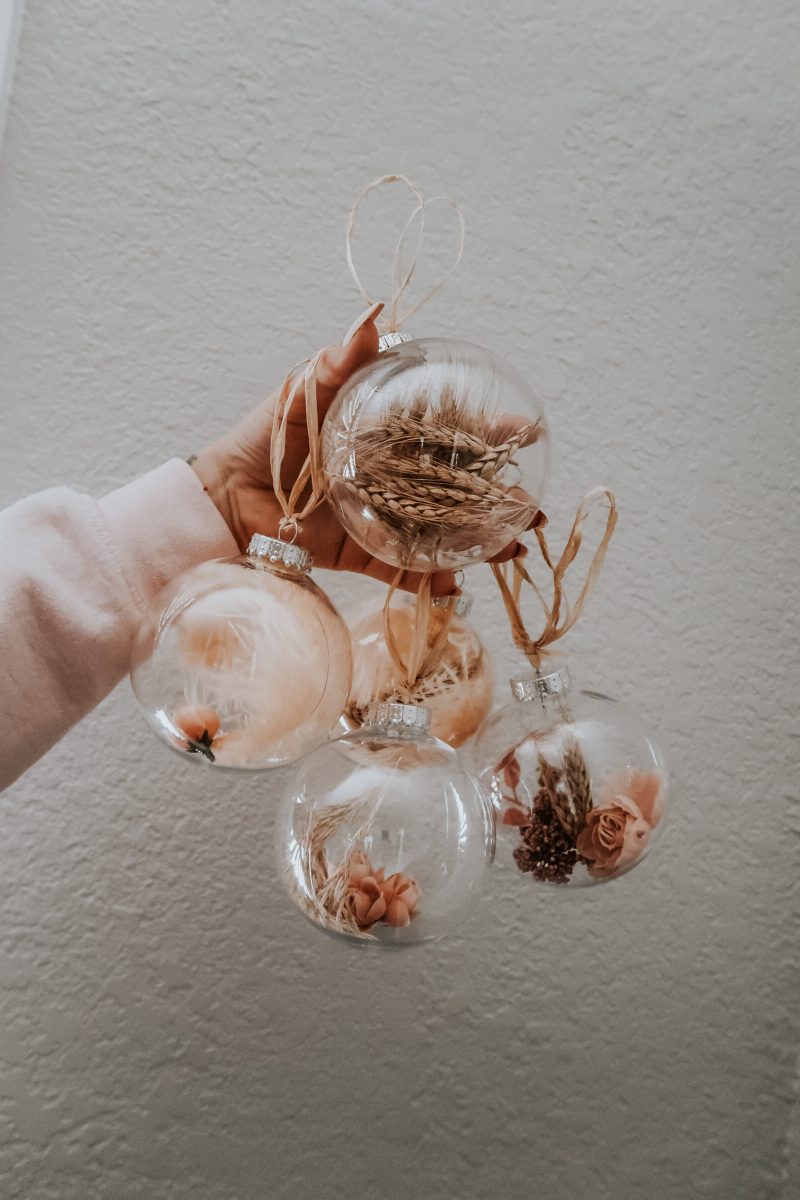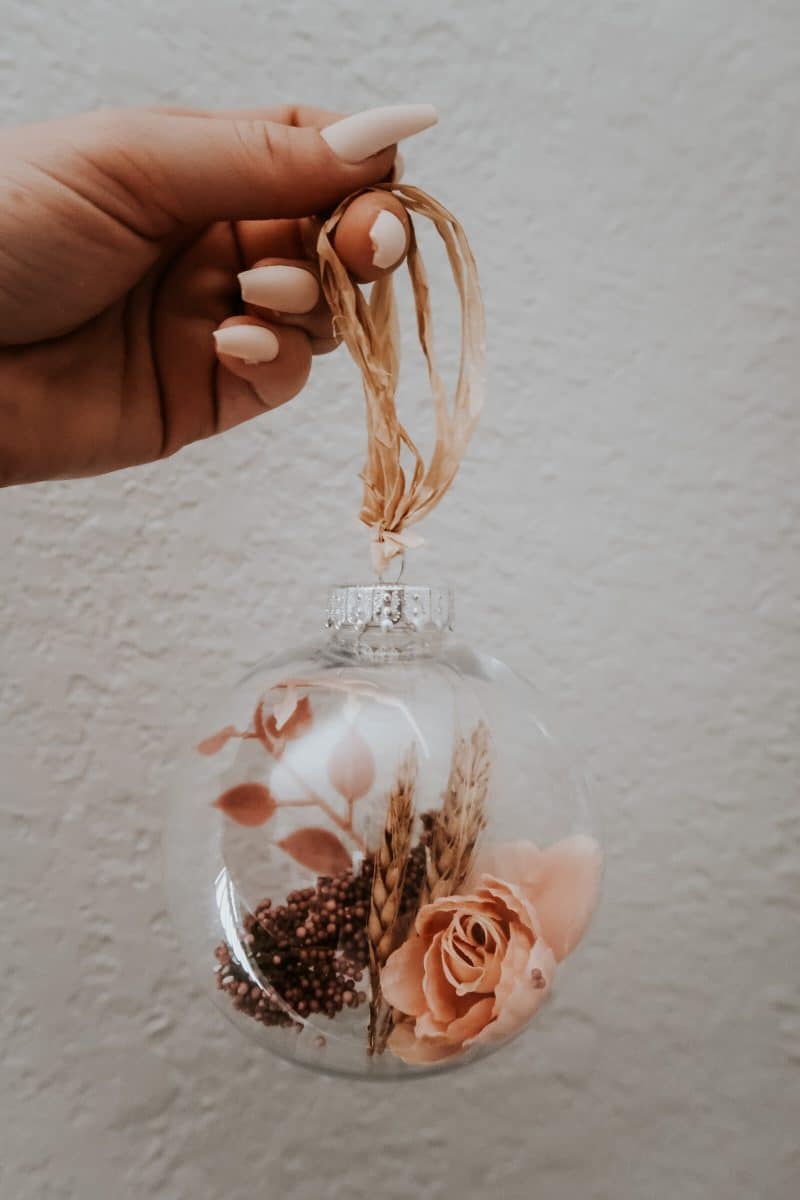 I filled my ornaments with faux flowers, dried wheat, ostrich feathers, and foilage.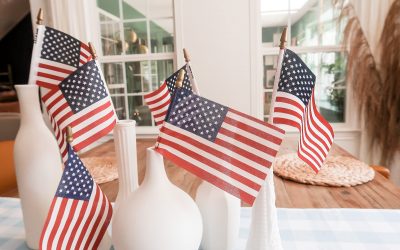 DIY Patriotic CenterpieceI have had all of these little bud vases for forever now.  Everytime I go thrift shopping I seem to find myself purchasing one.  I knew I wanted to do some kind of display with all of them at some point but could never decide what to do.  When...