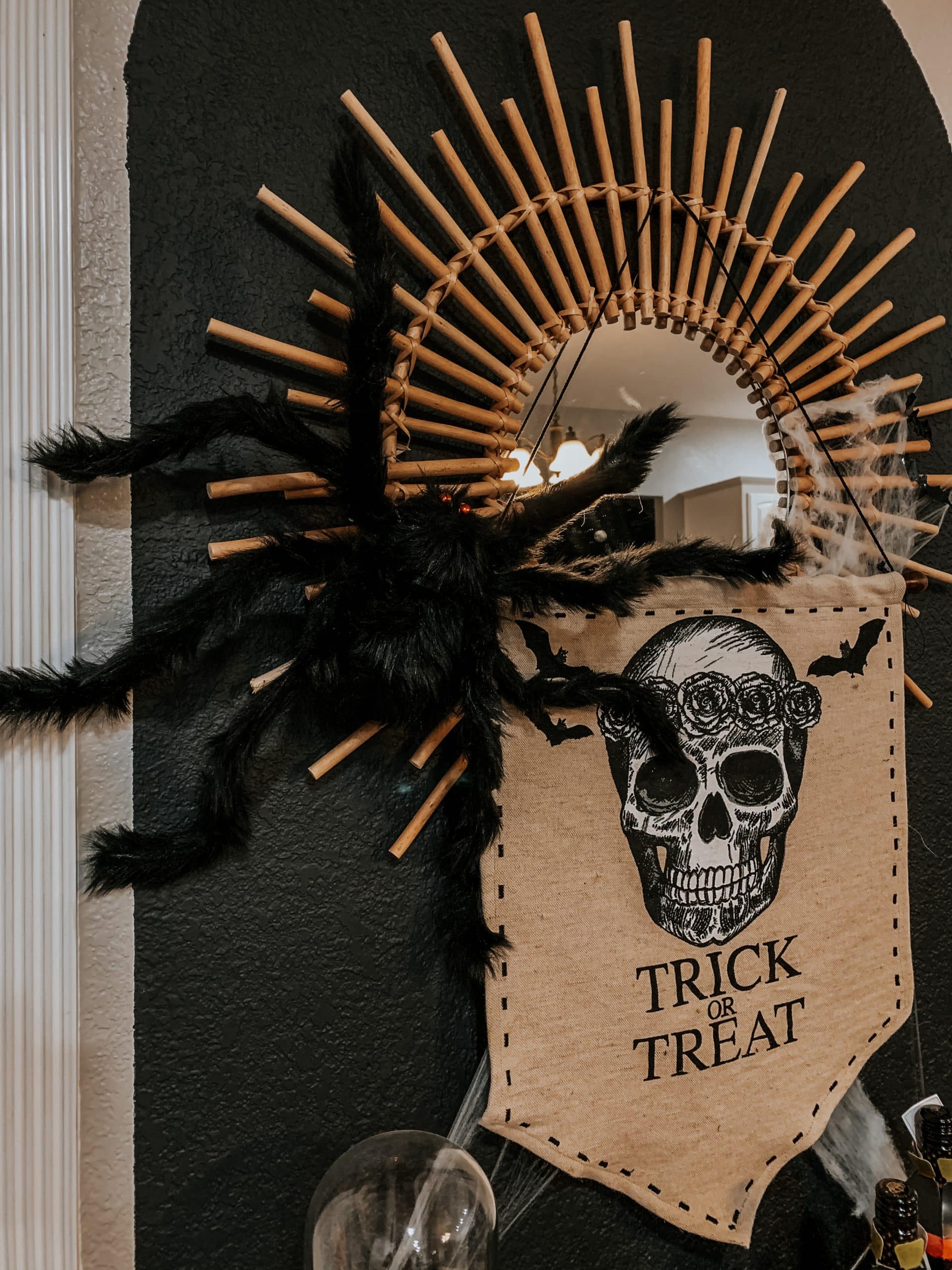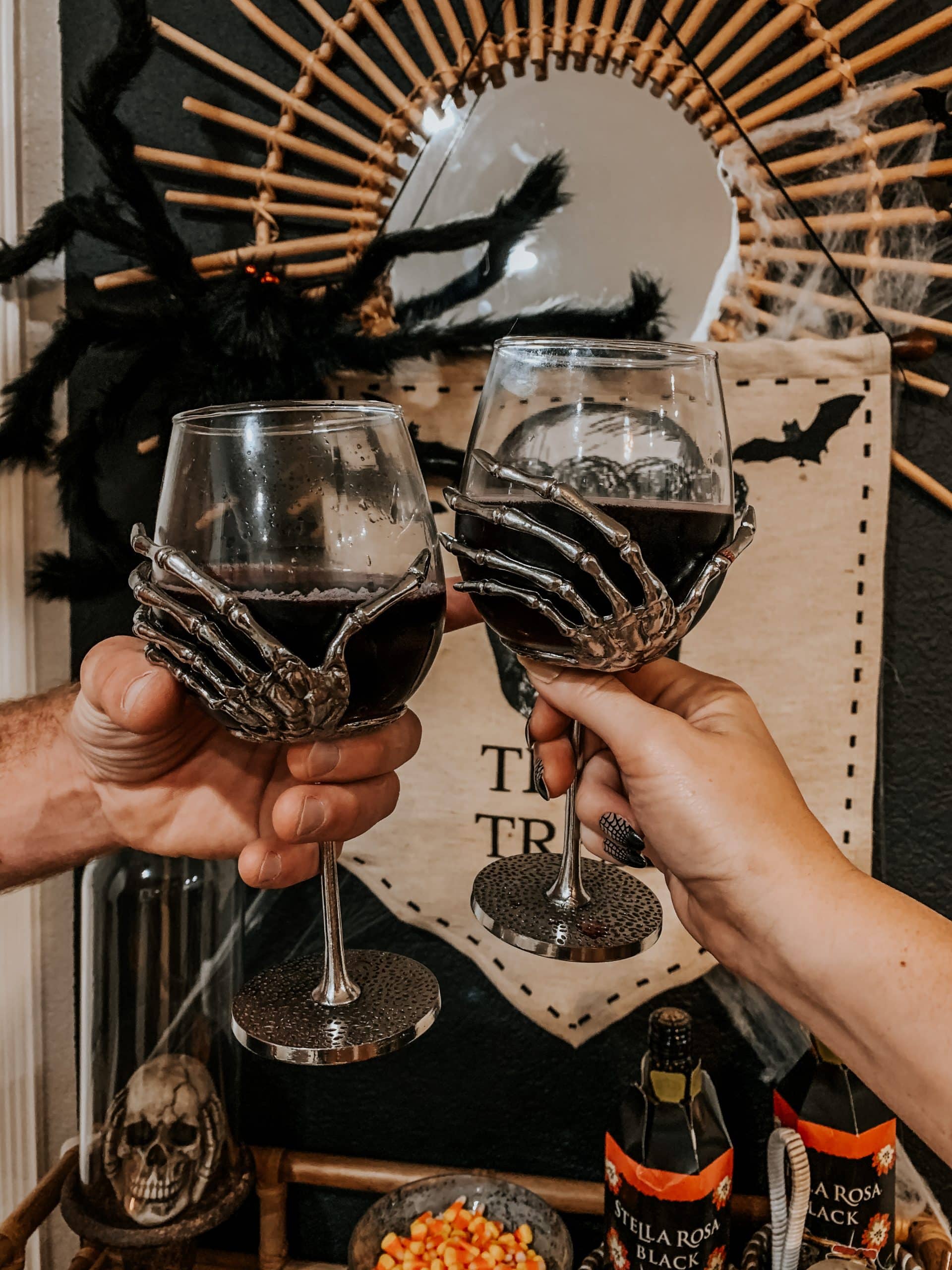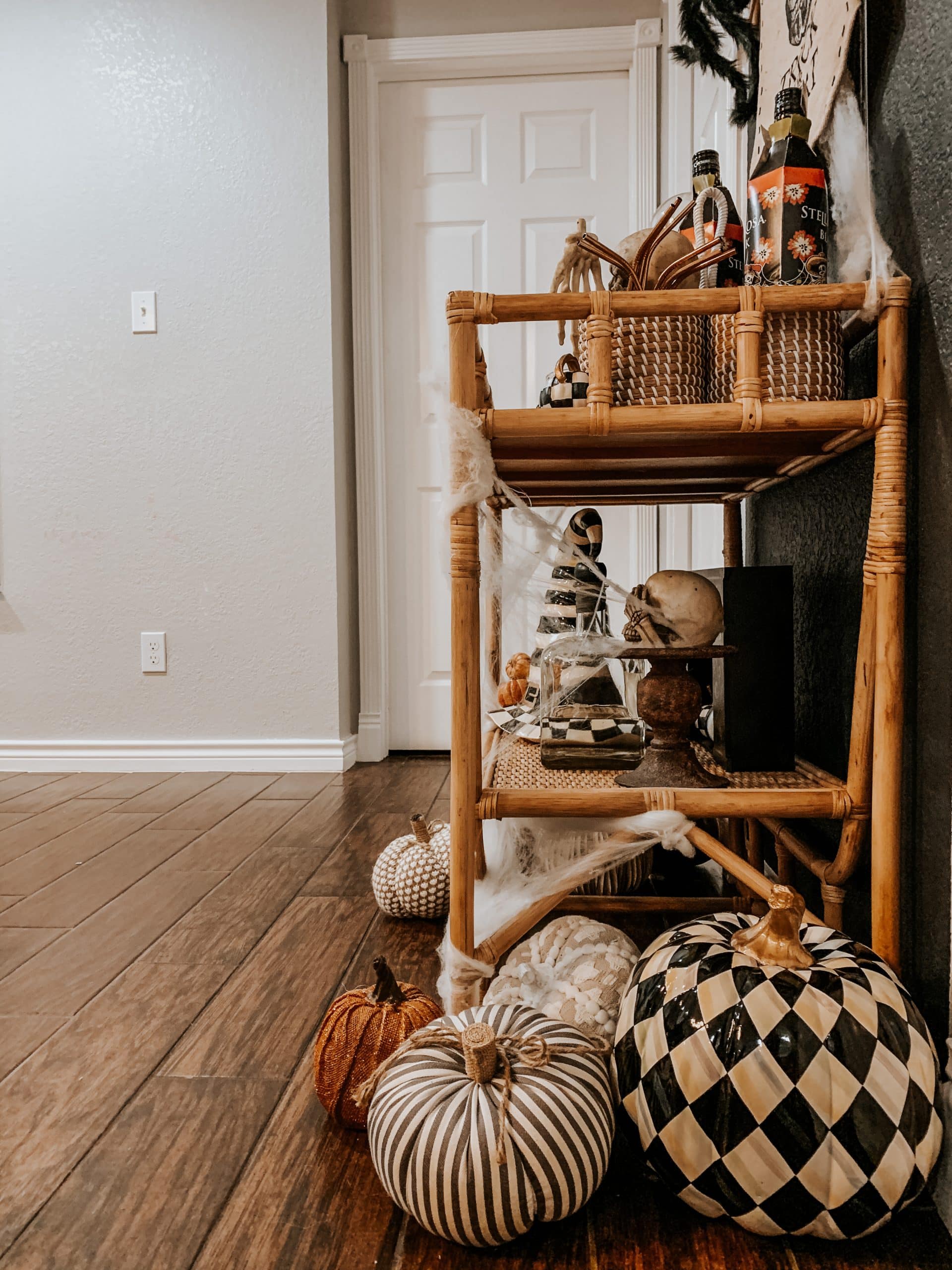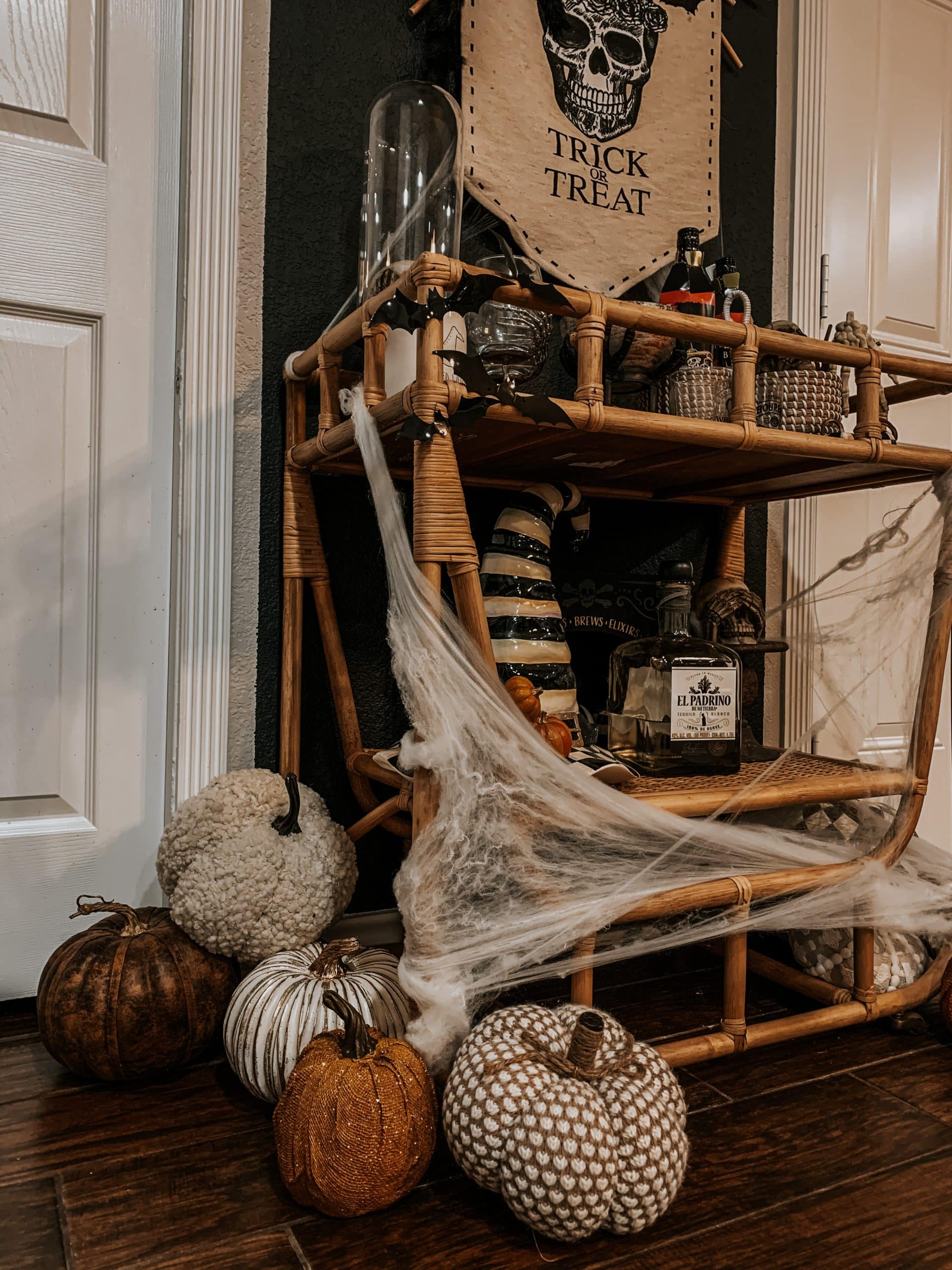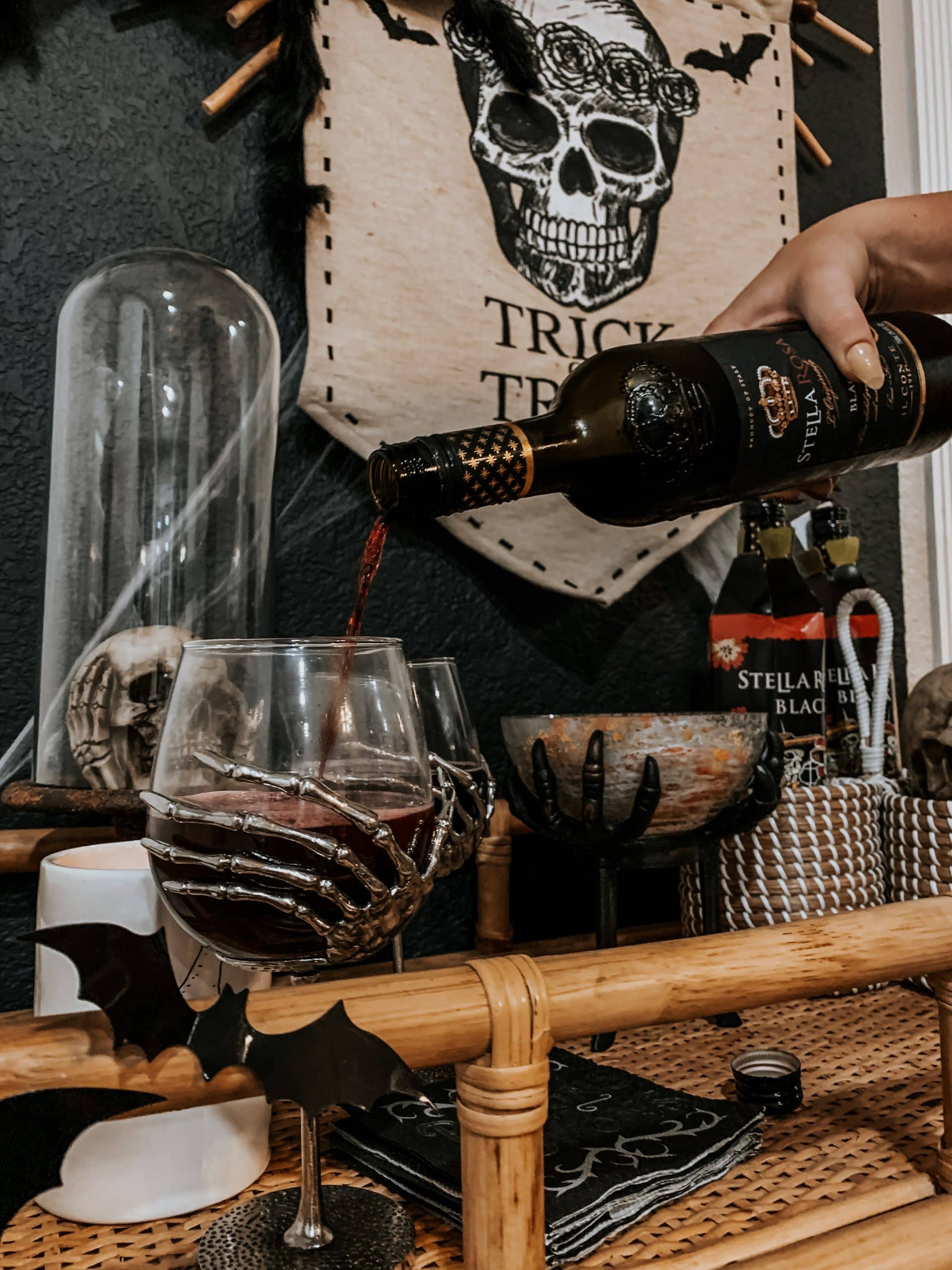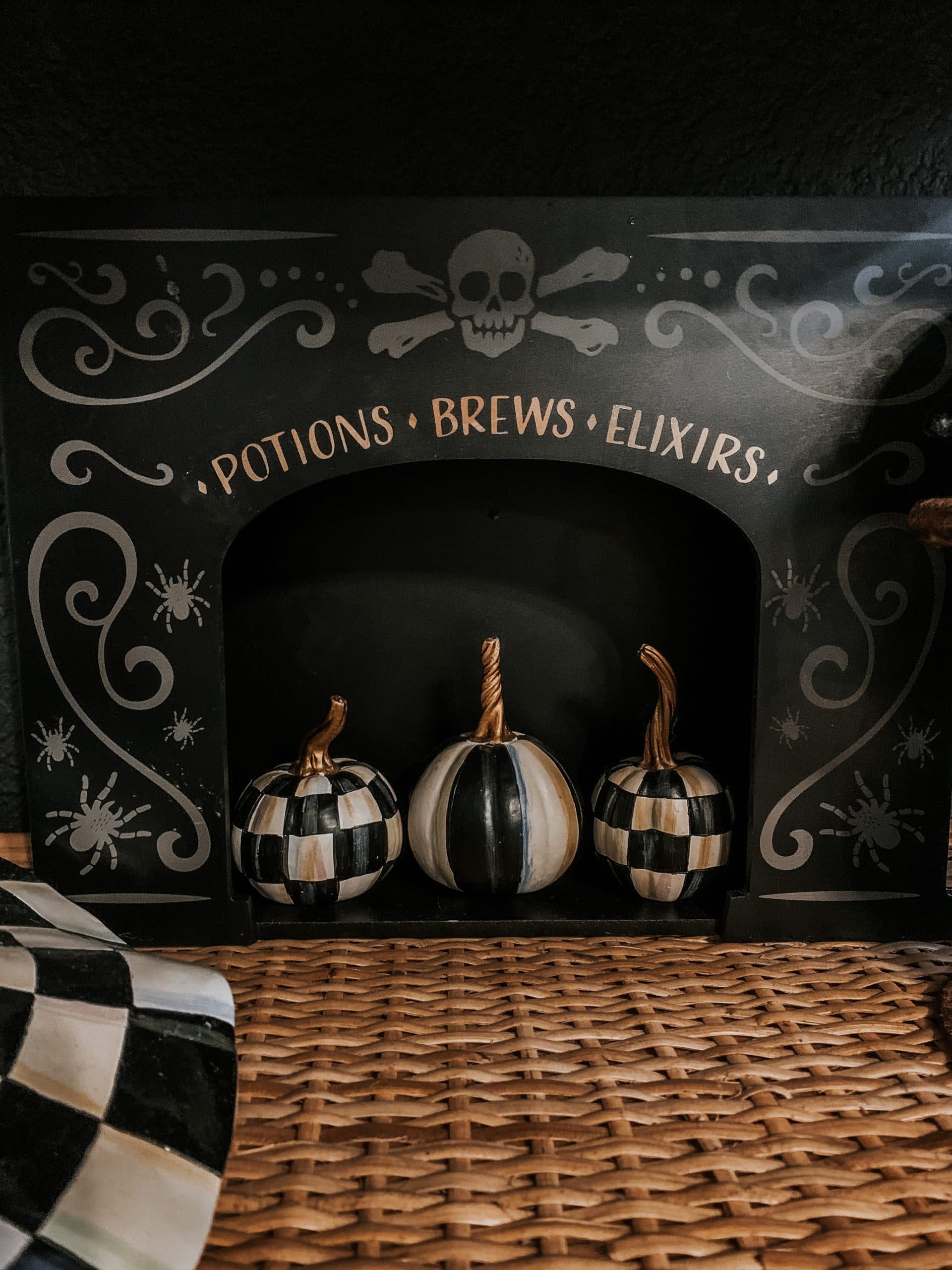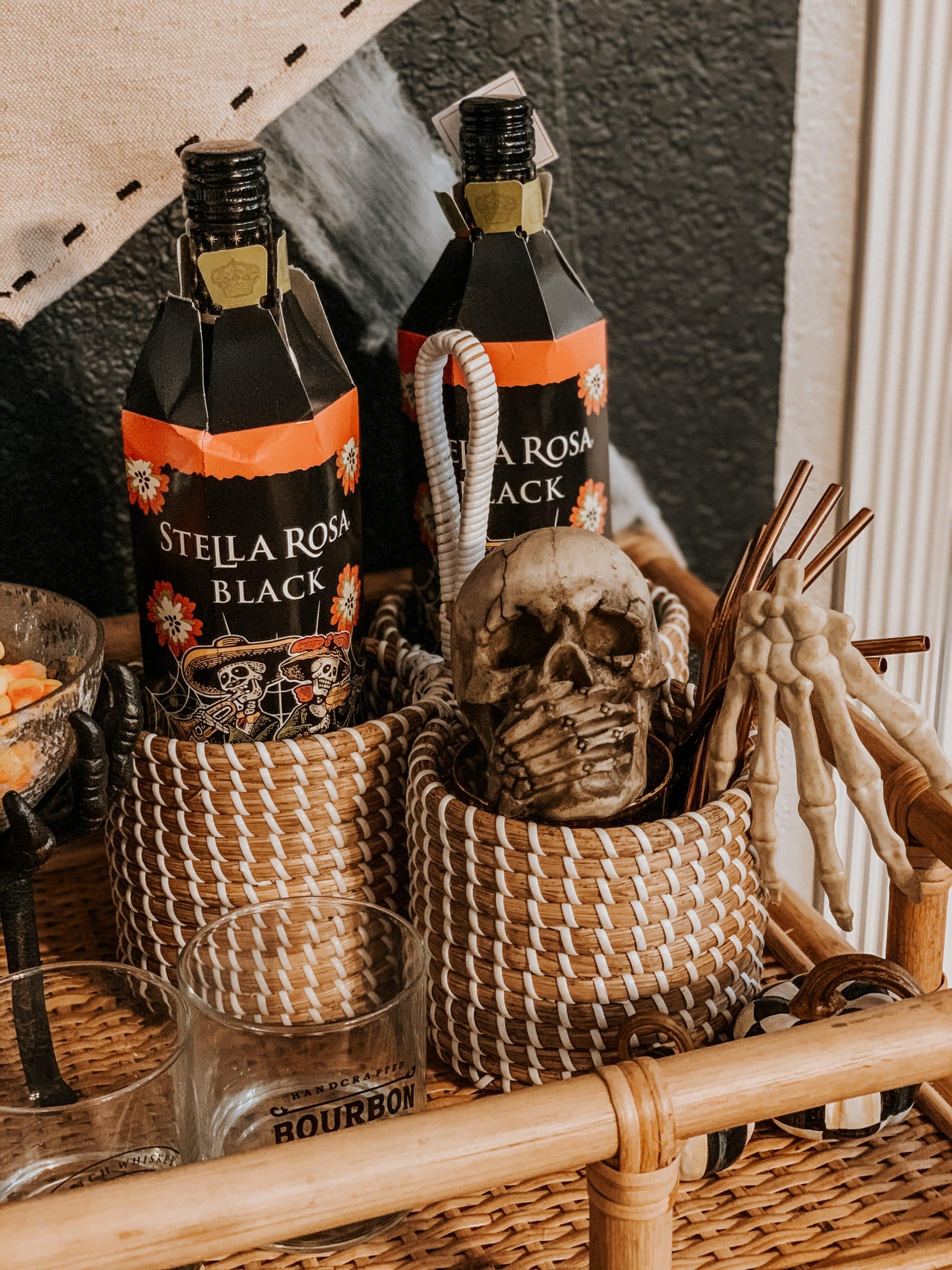 Stella Rosa Black comes out with Halloween covers every year so they make the perfect fit for your cart.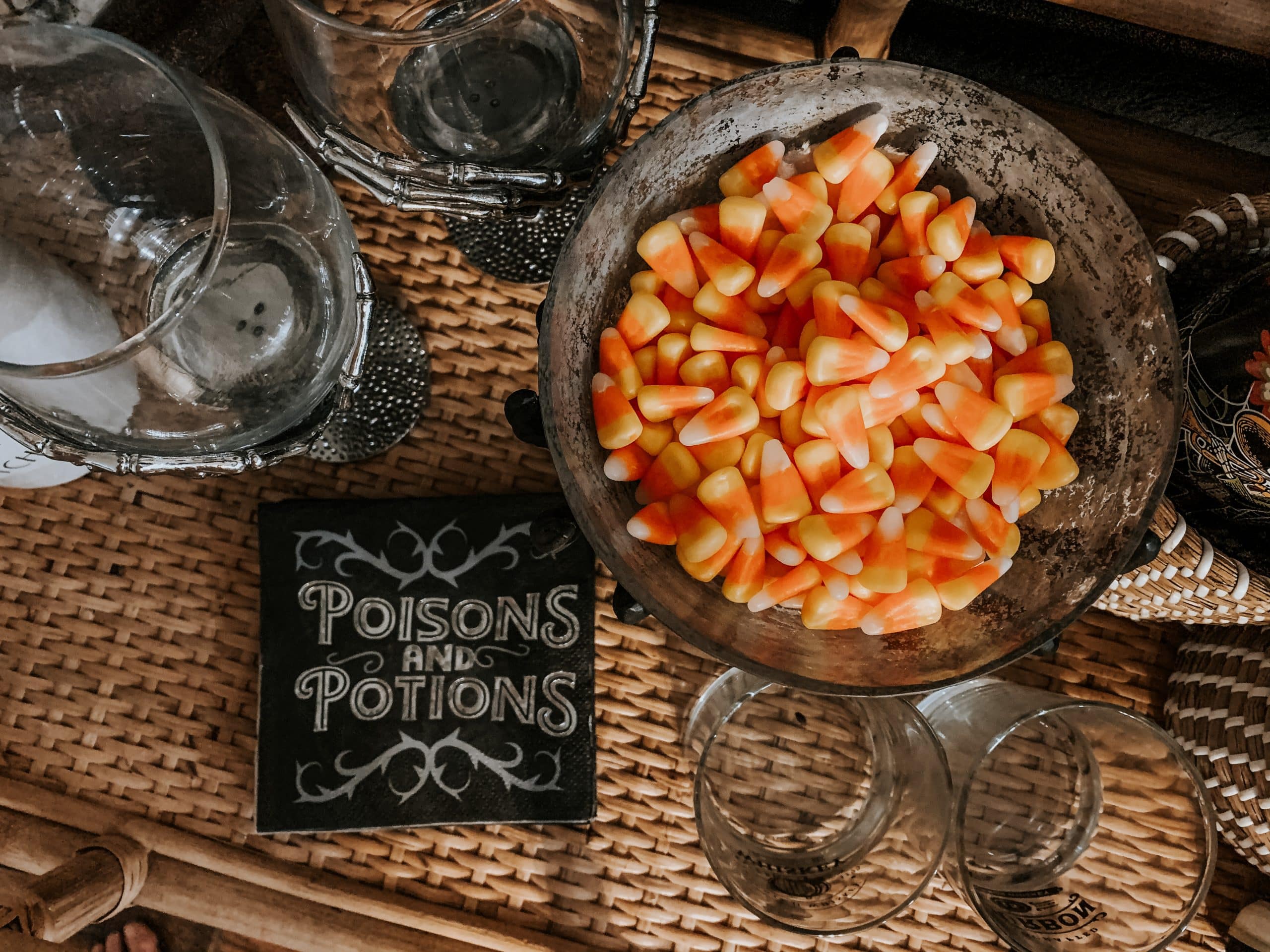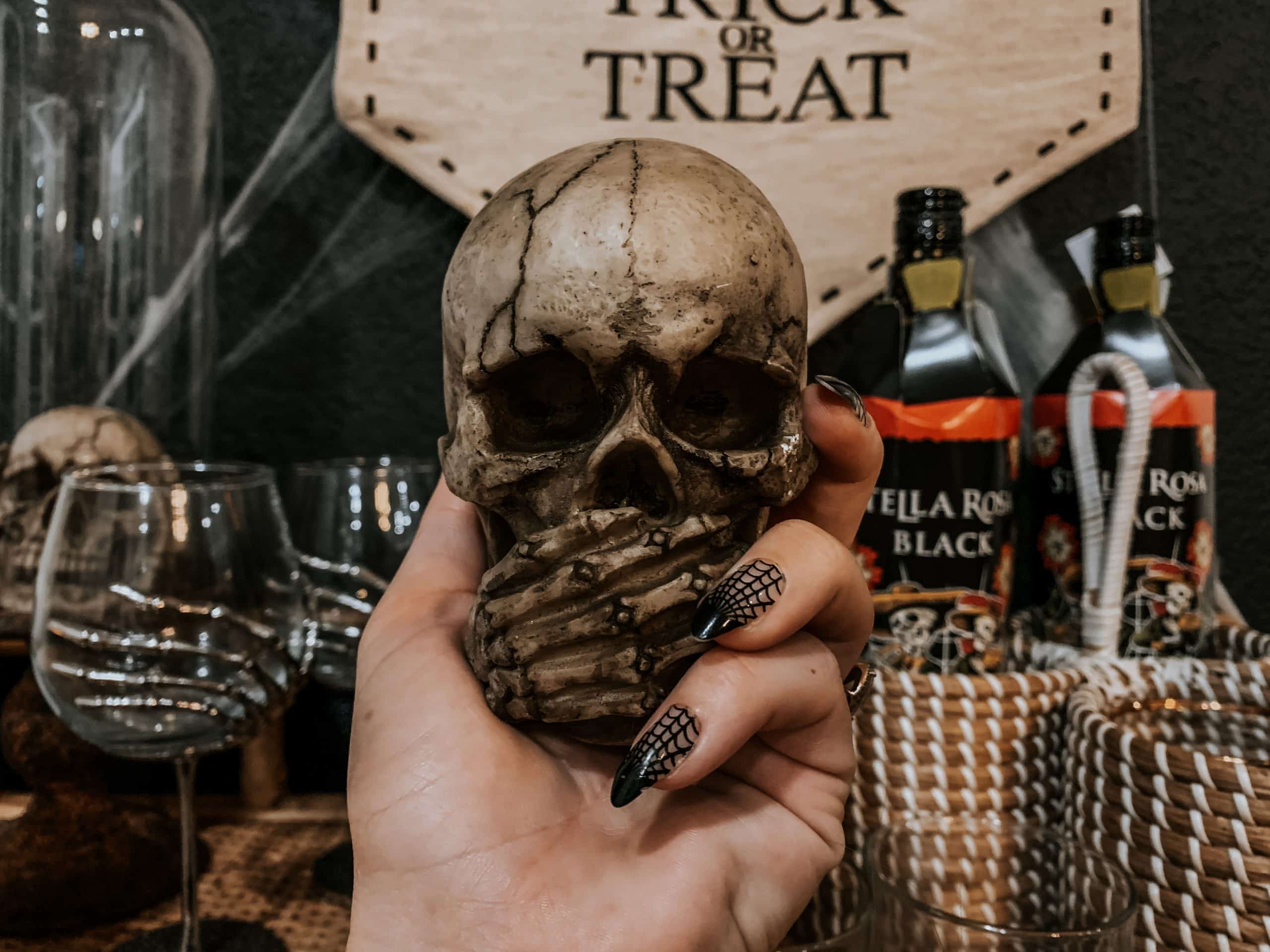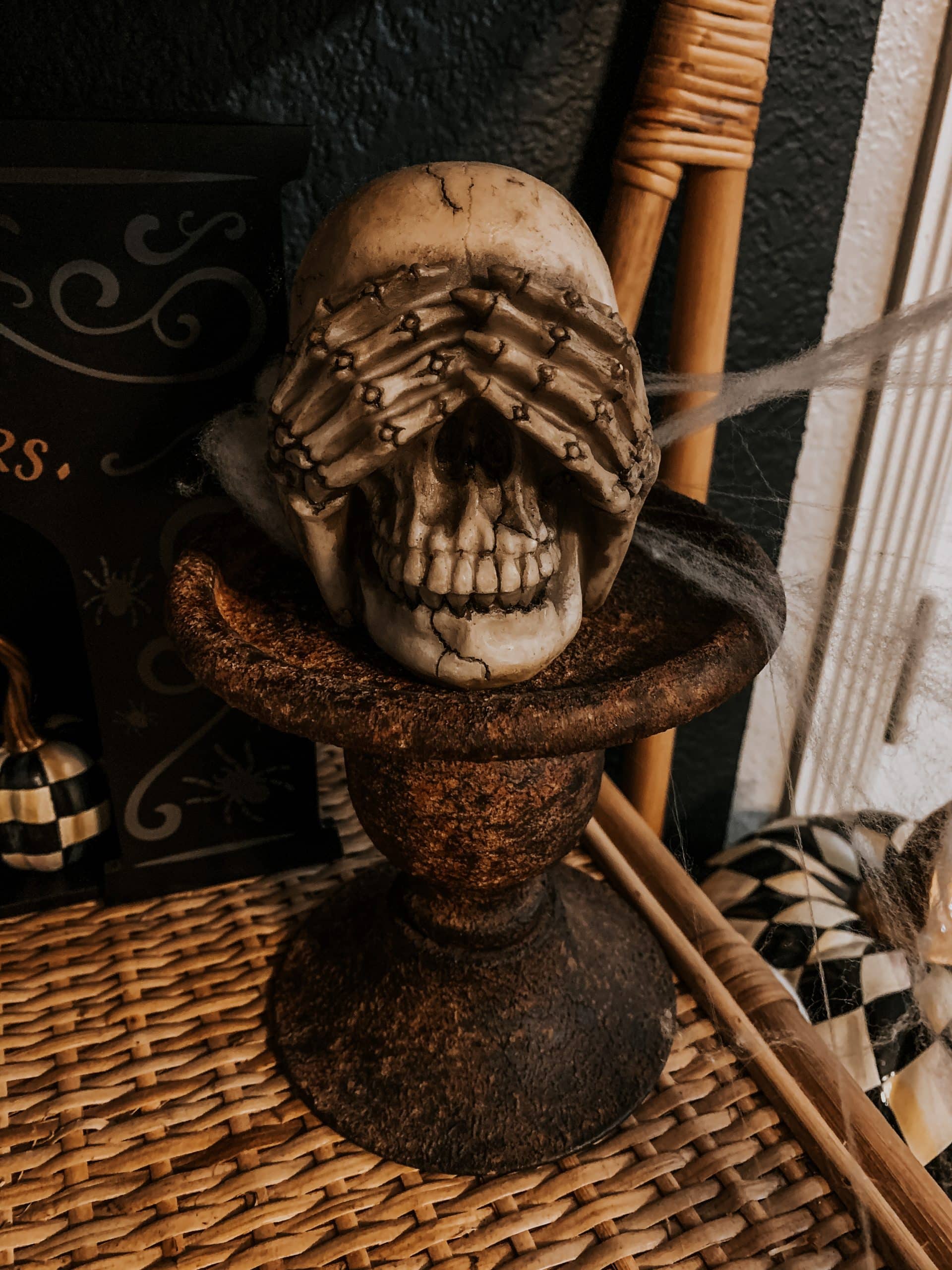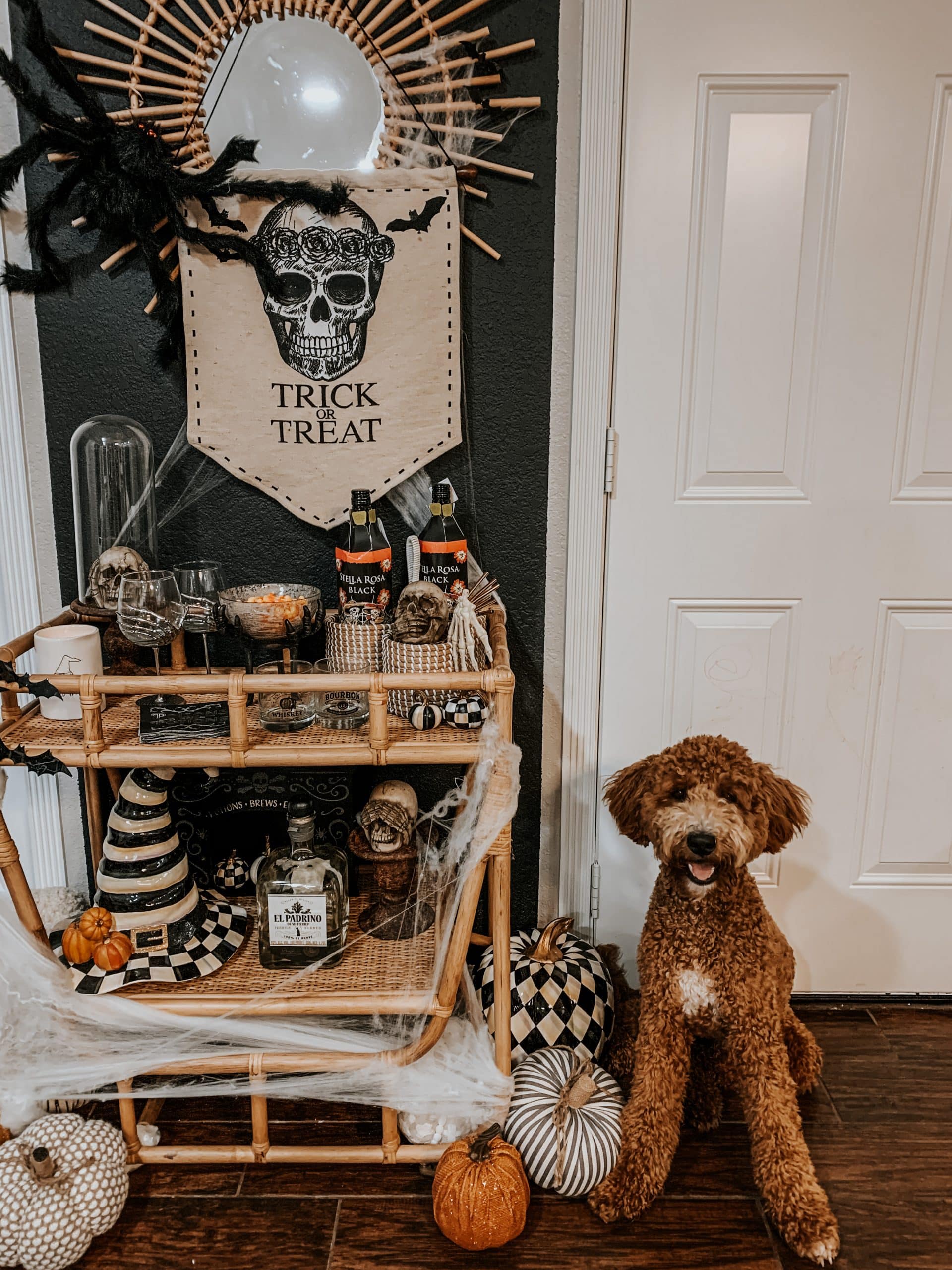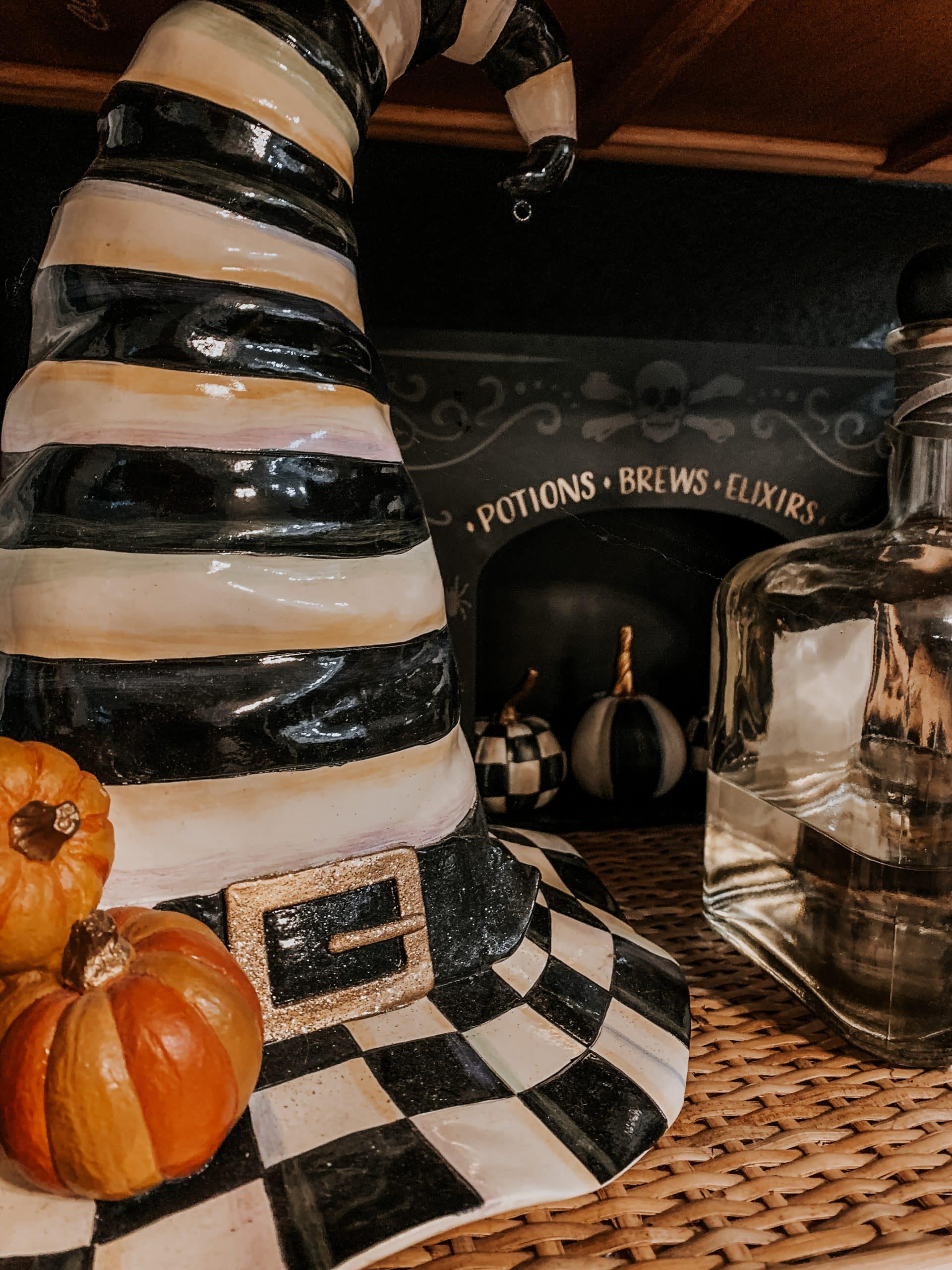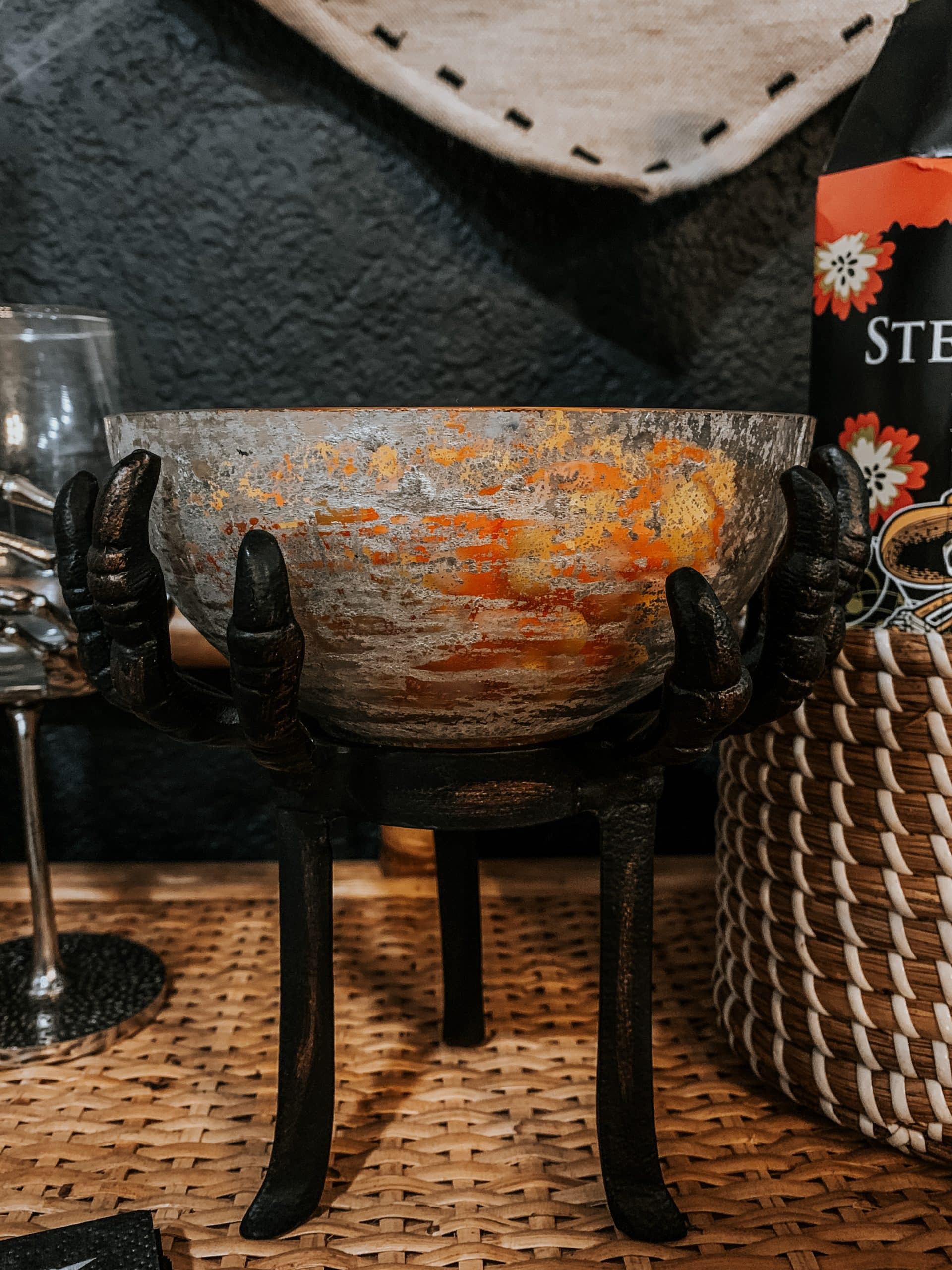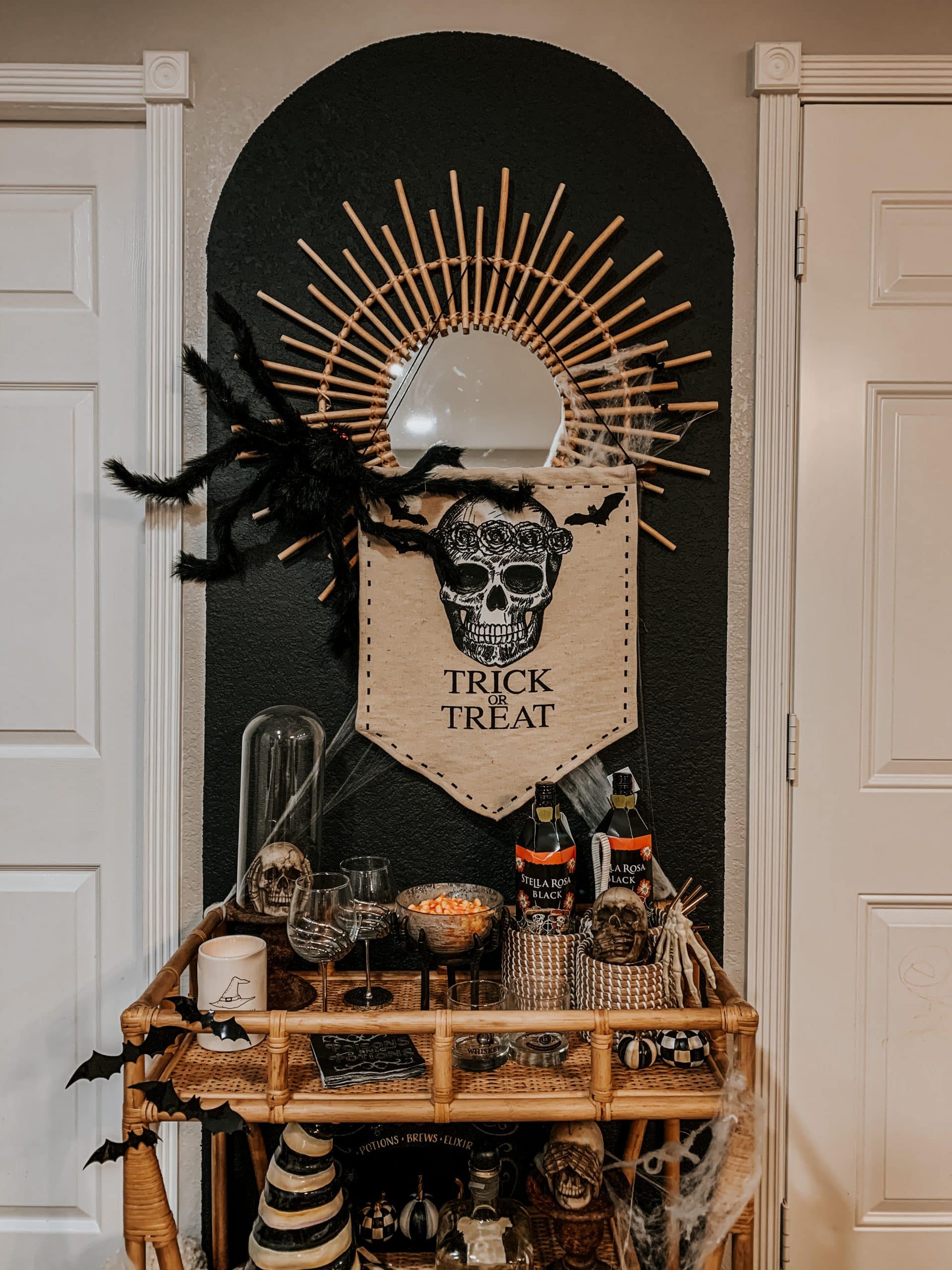 My favorite piece is the MacKenzie-Childs Courtly Stripe Witches Hat.
I have spent over a year trying to find the perfect boho halloween bar cart for my aesthtic and I drove over an hour one way to get this from a Home Goods. I've linked similar ones at the end of the post.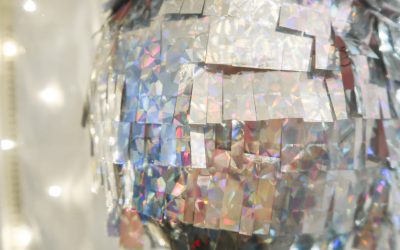 DIY Disco BallSuppliesPaper LanternsHolographic RibbonYou'll also need Scissors Hot Glue Clear String Steps Wrap the ribbon around the paper lanter then cut to size. Slice 1" thick sections all the way down the ribbon leaving 1/2" at the top uncut. Hot glue the ribbon...