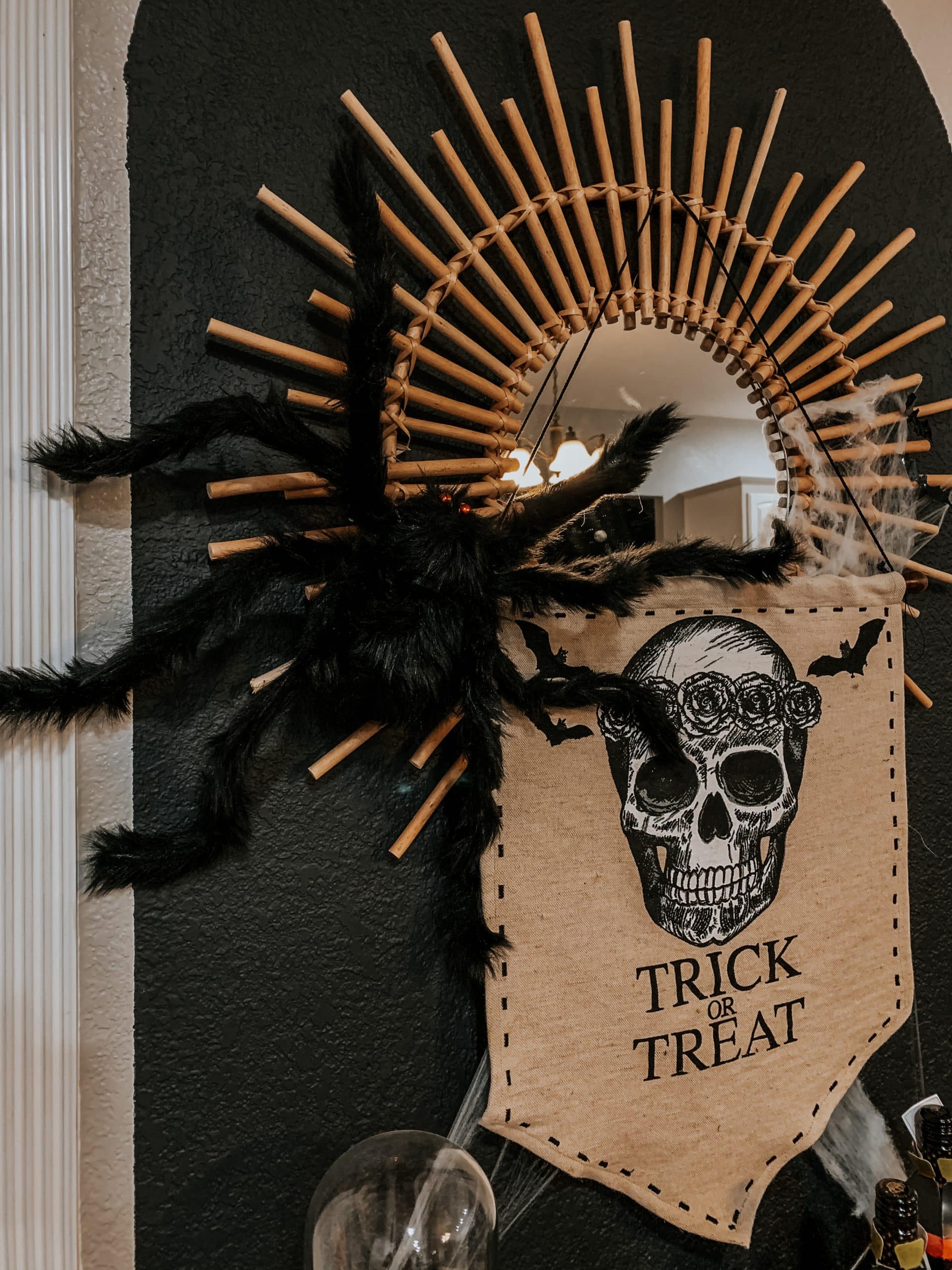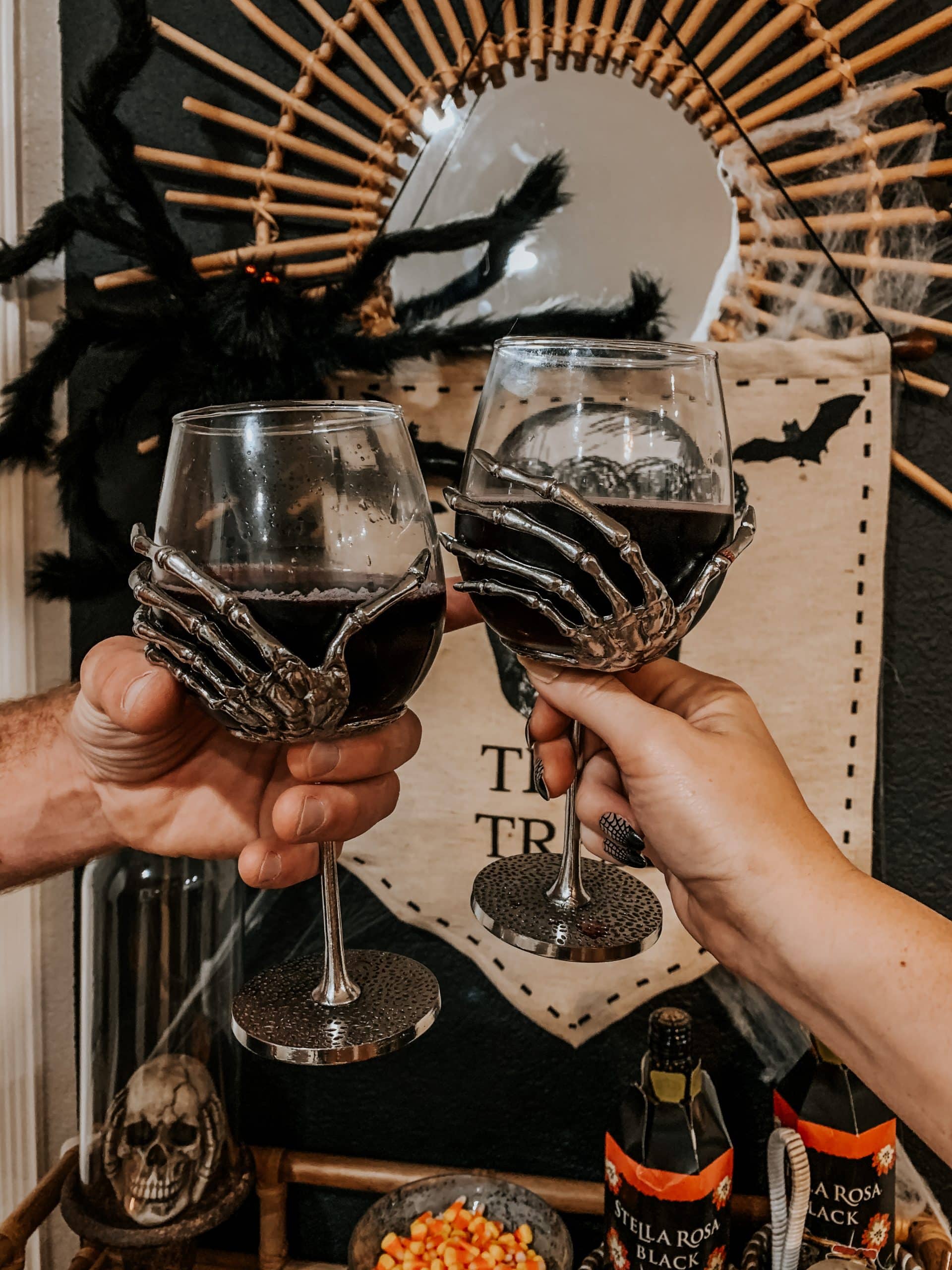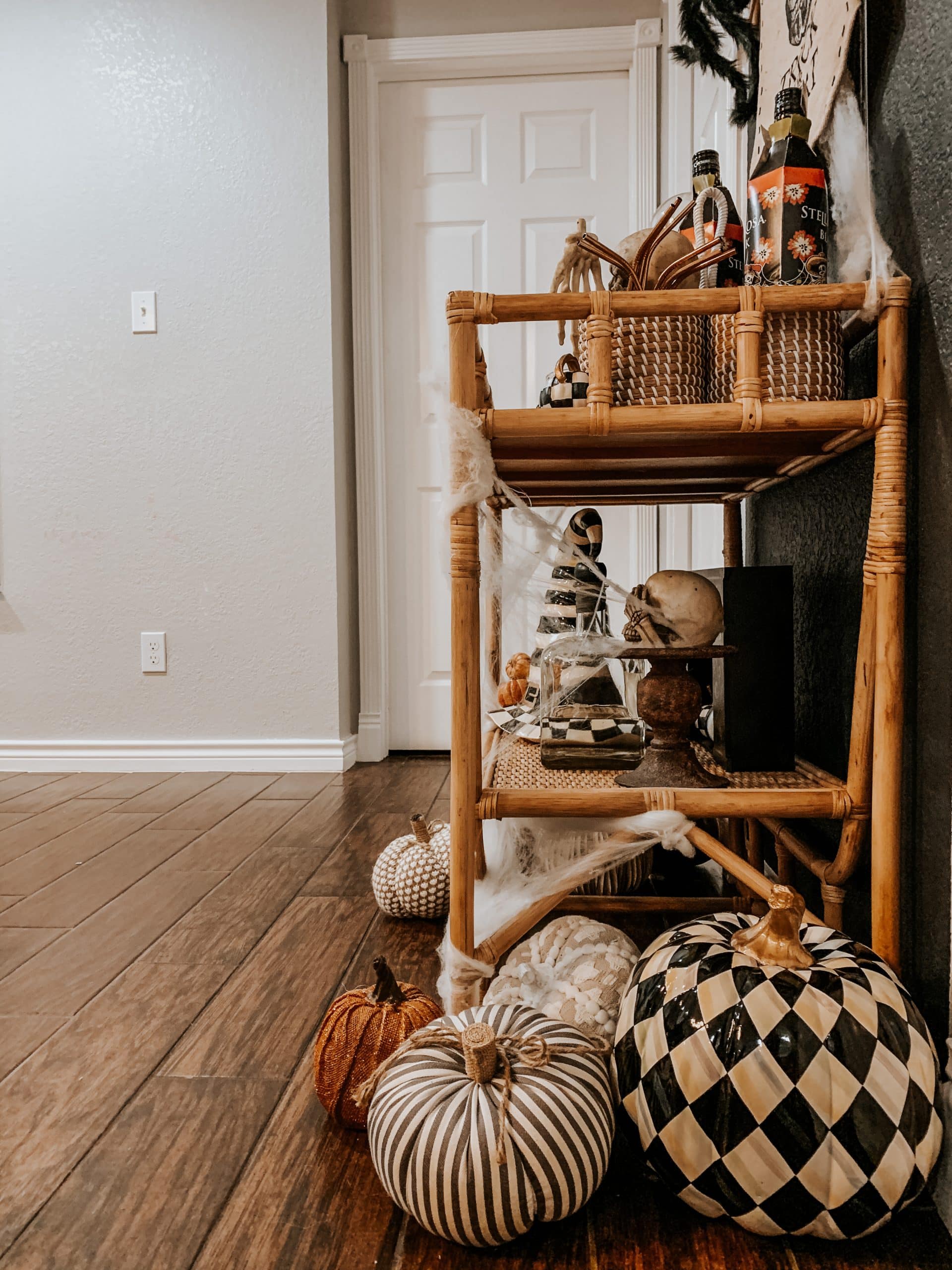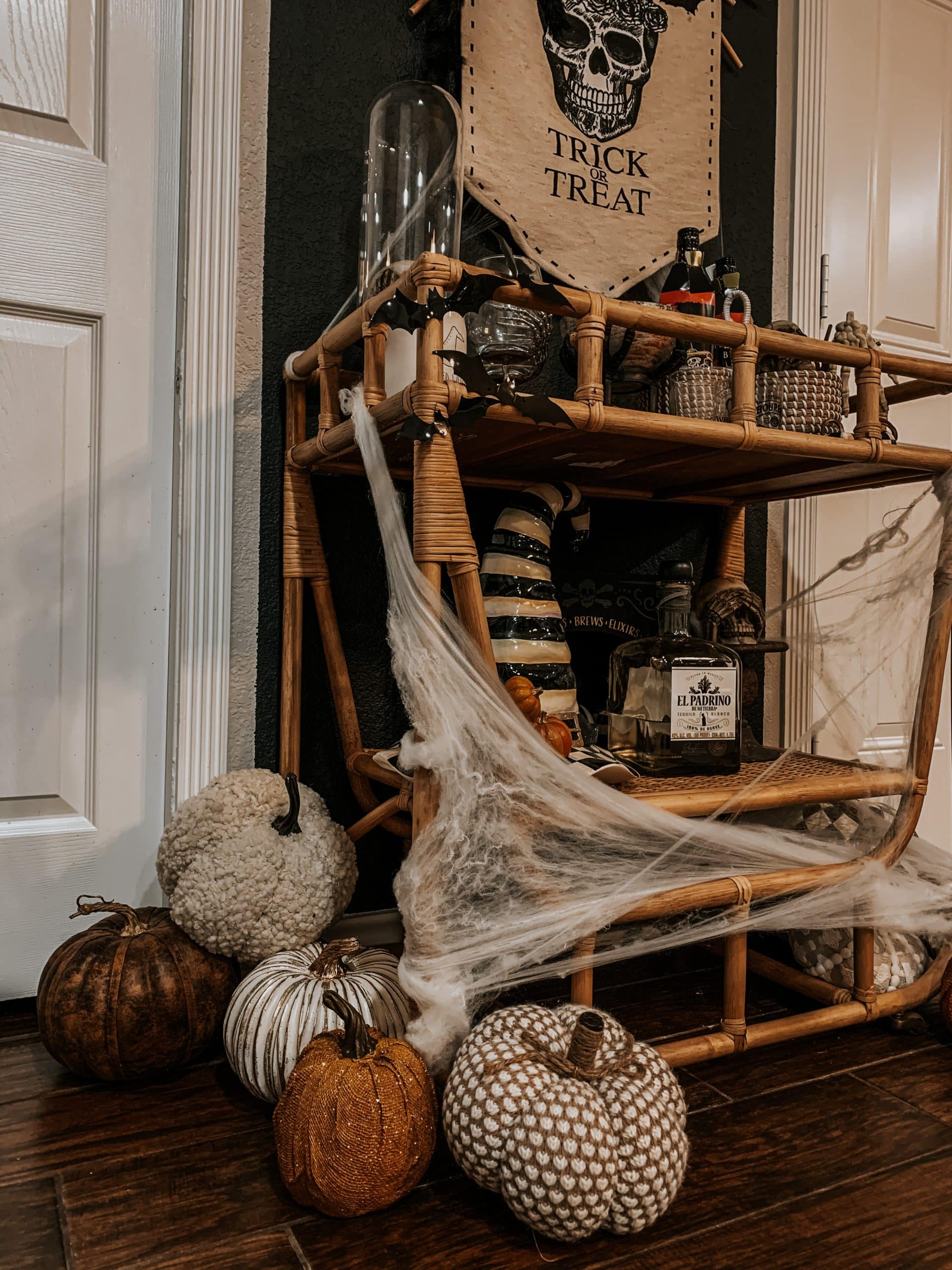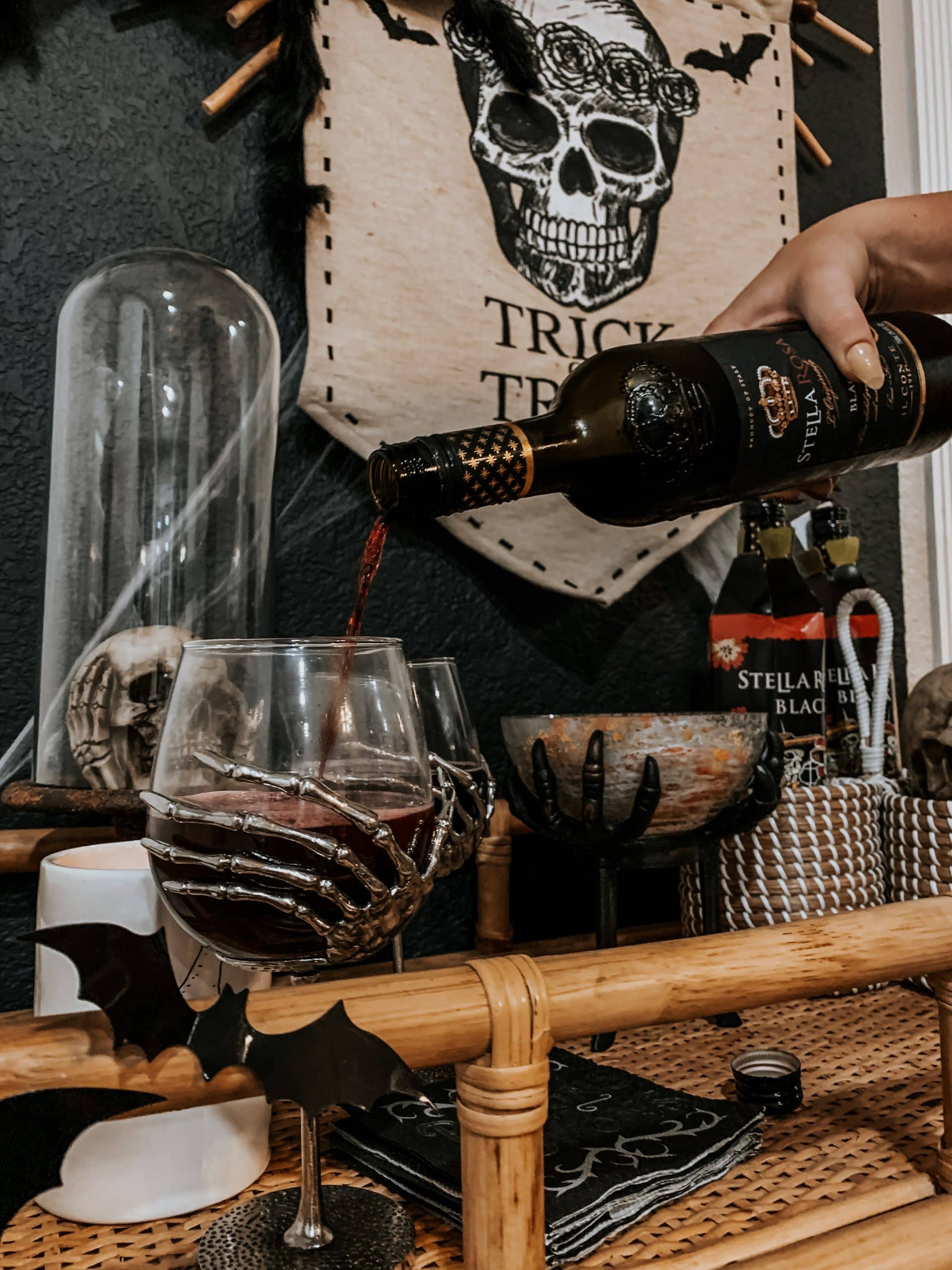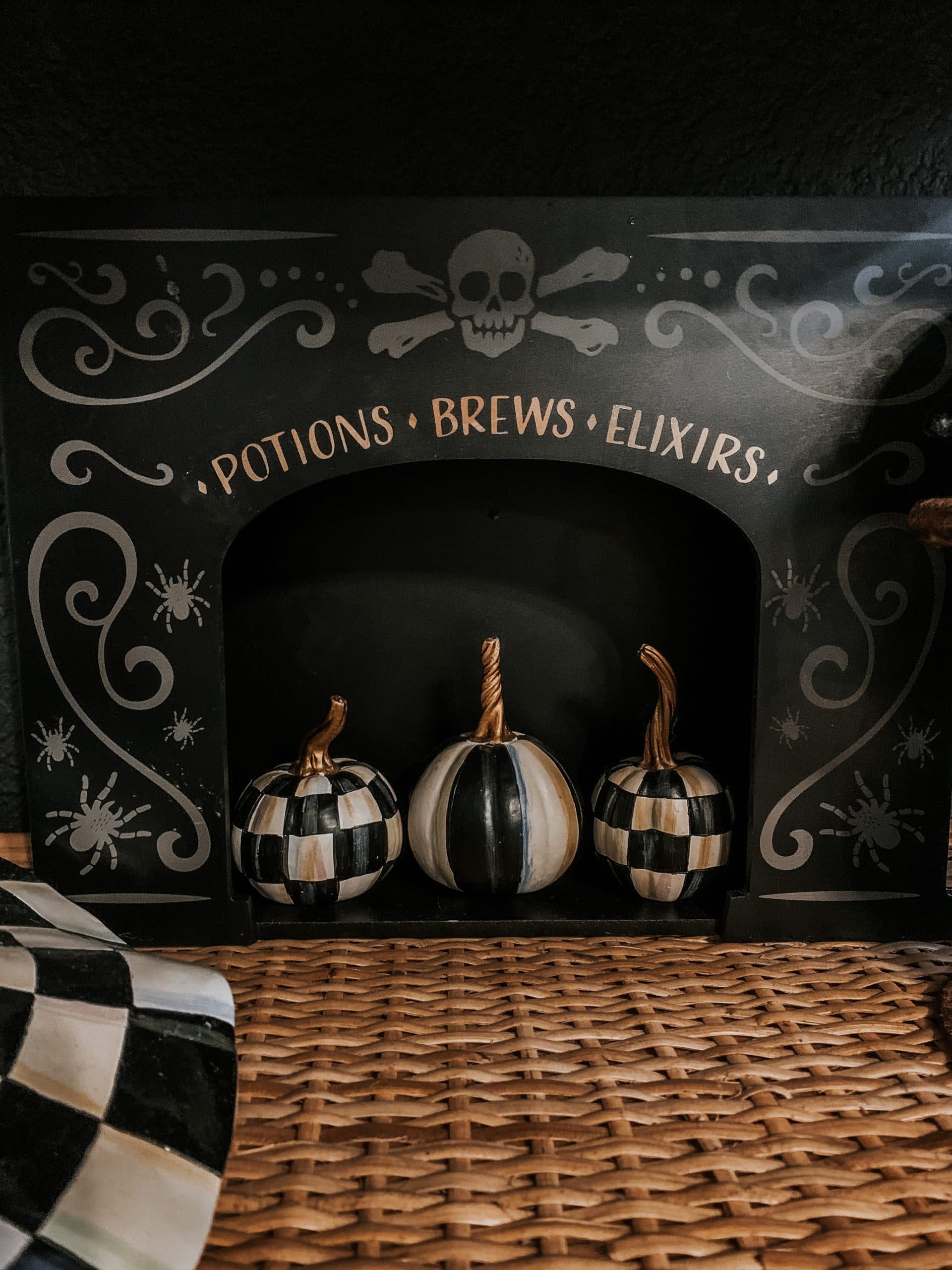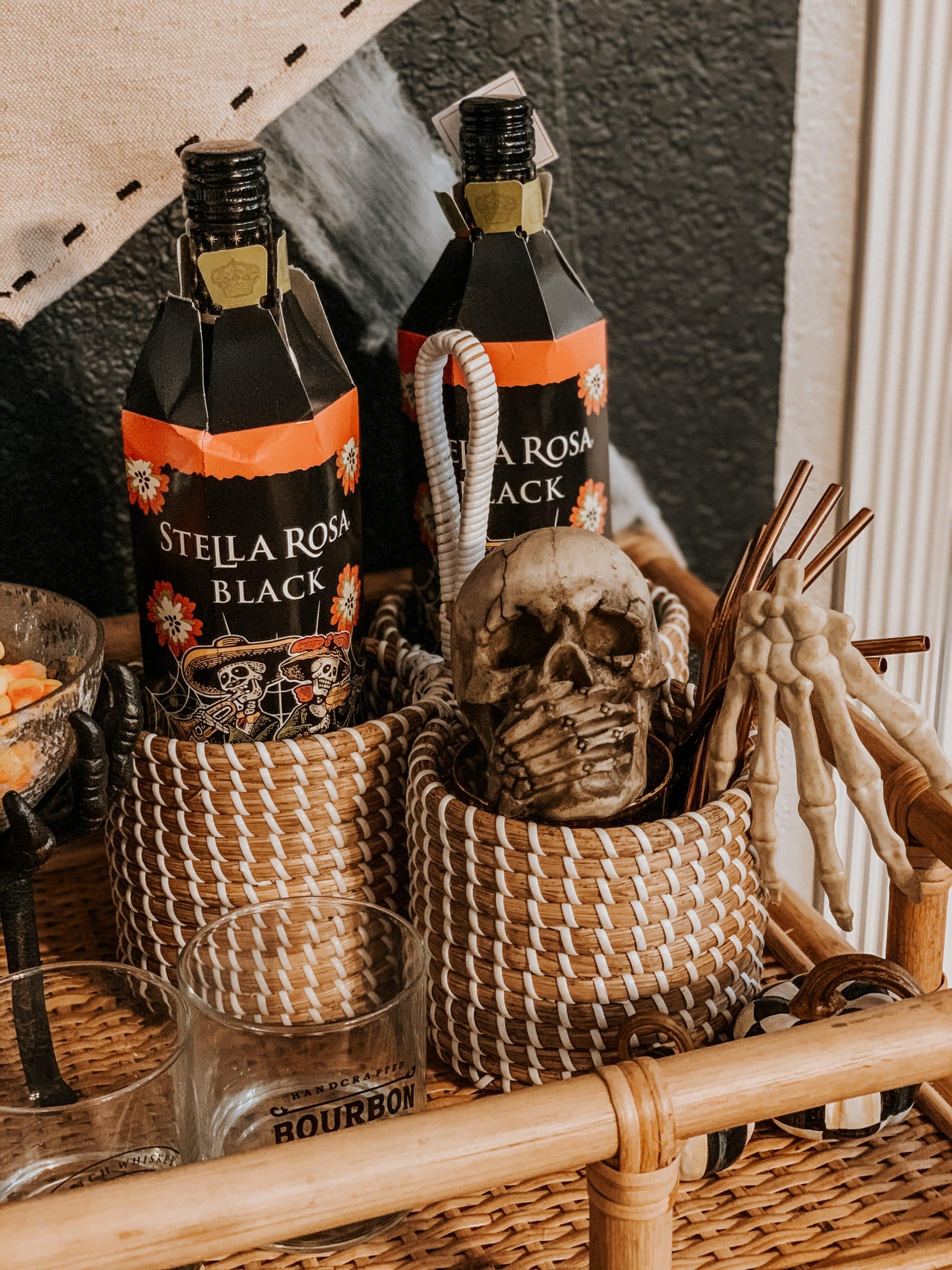 Stella Rosa Black comes out with Halloween covers every year so they make the perfect fit for your cart.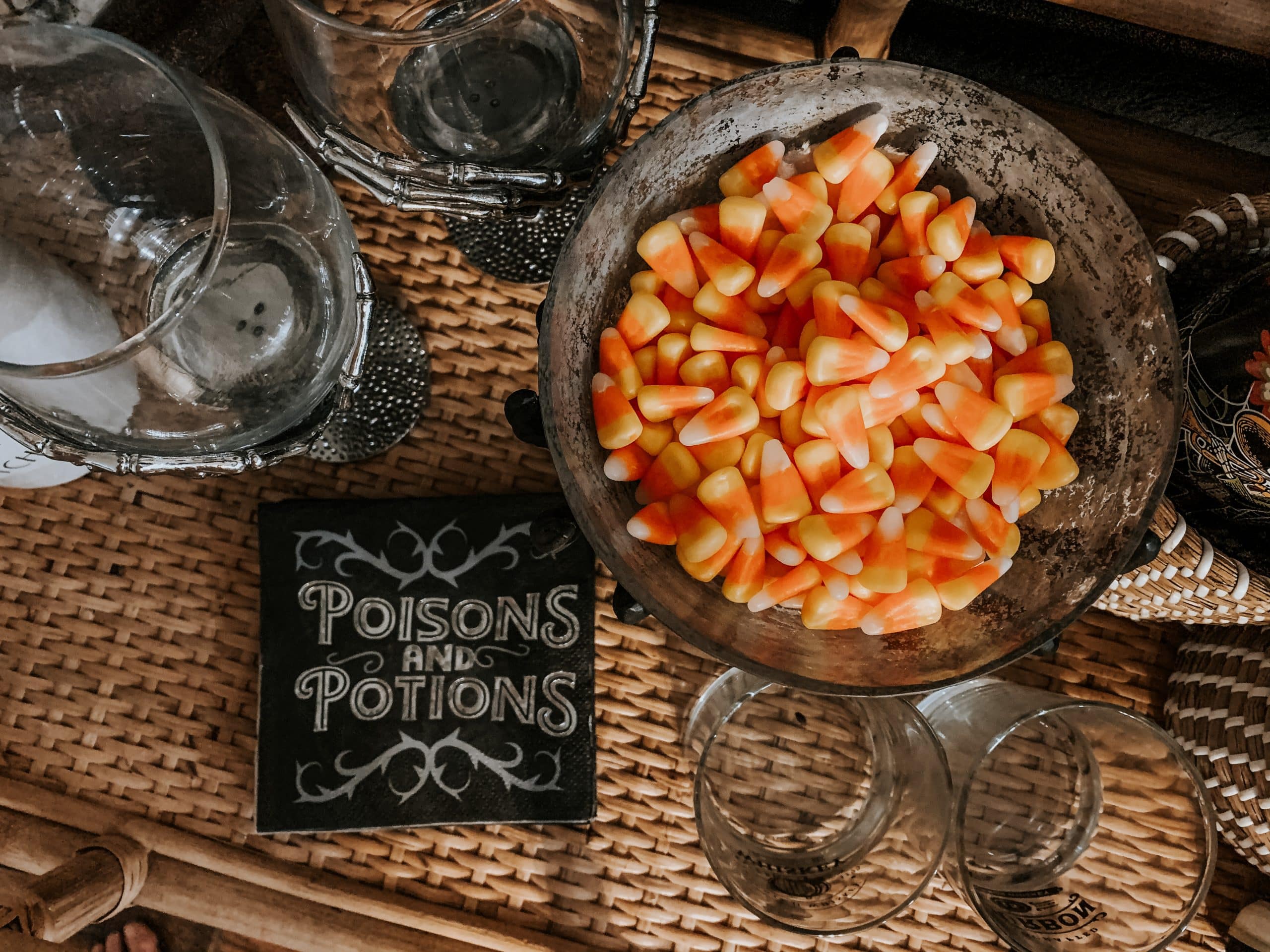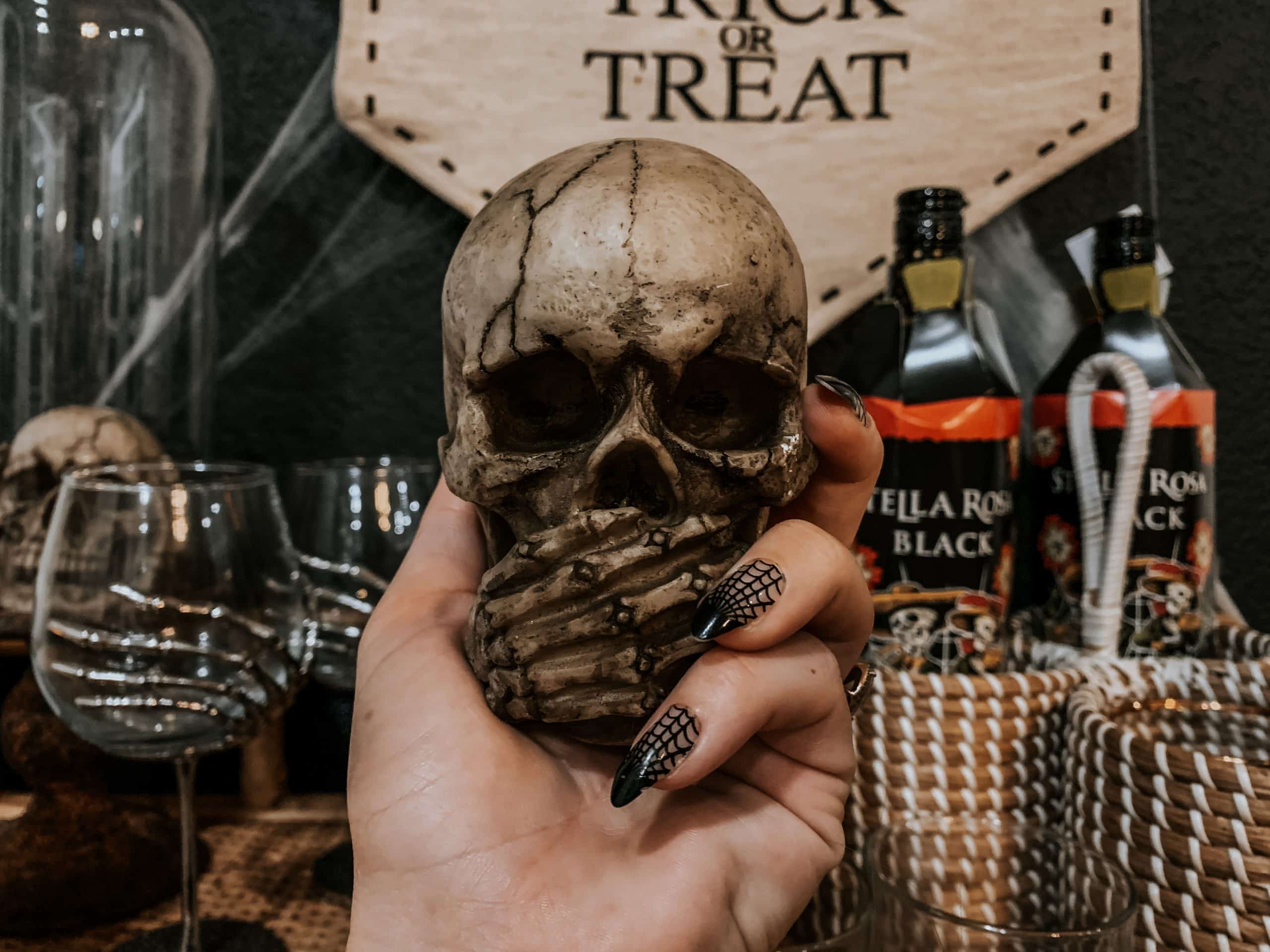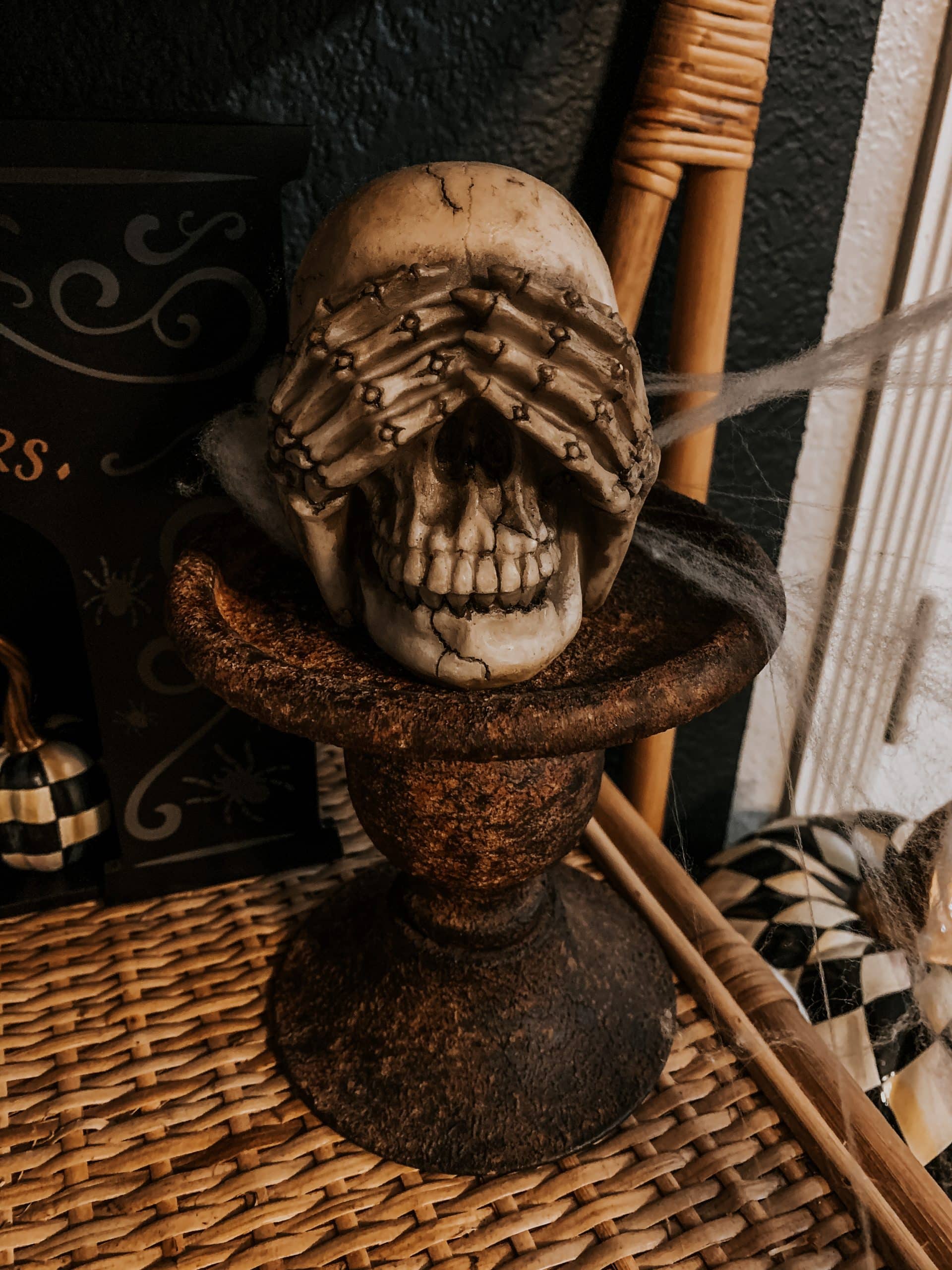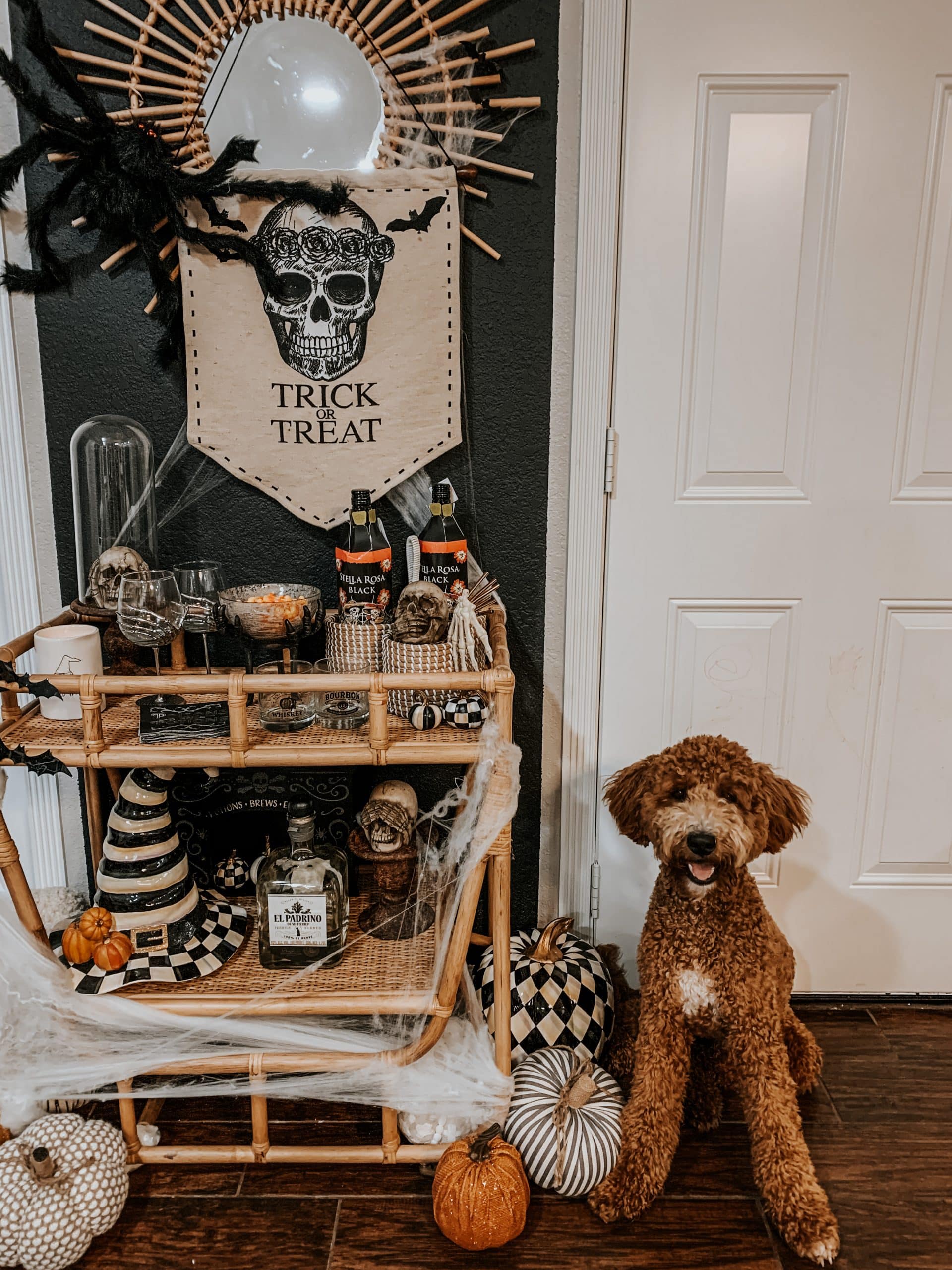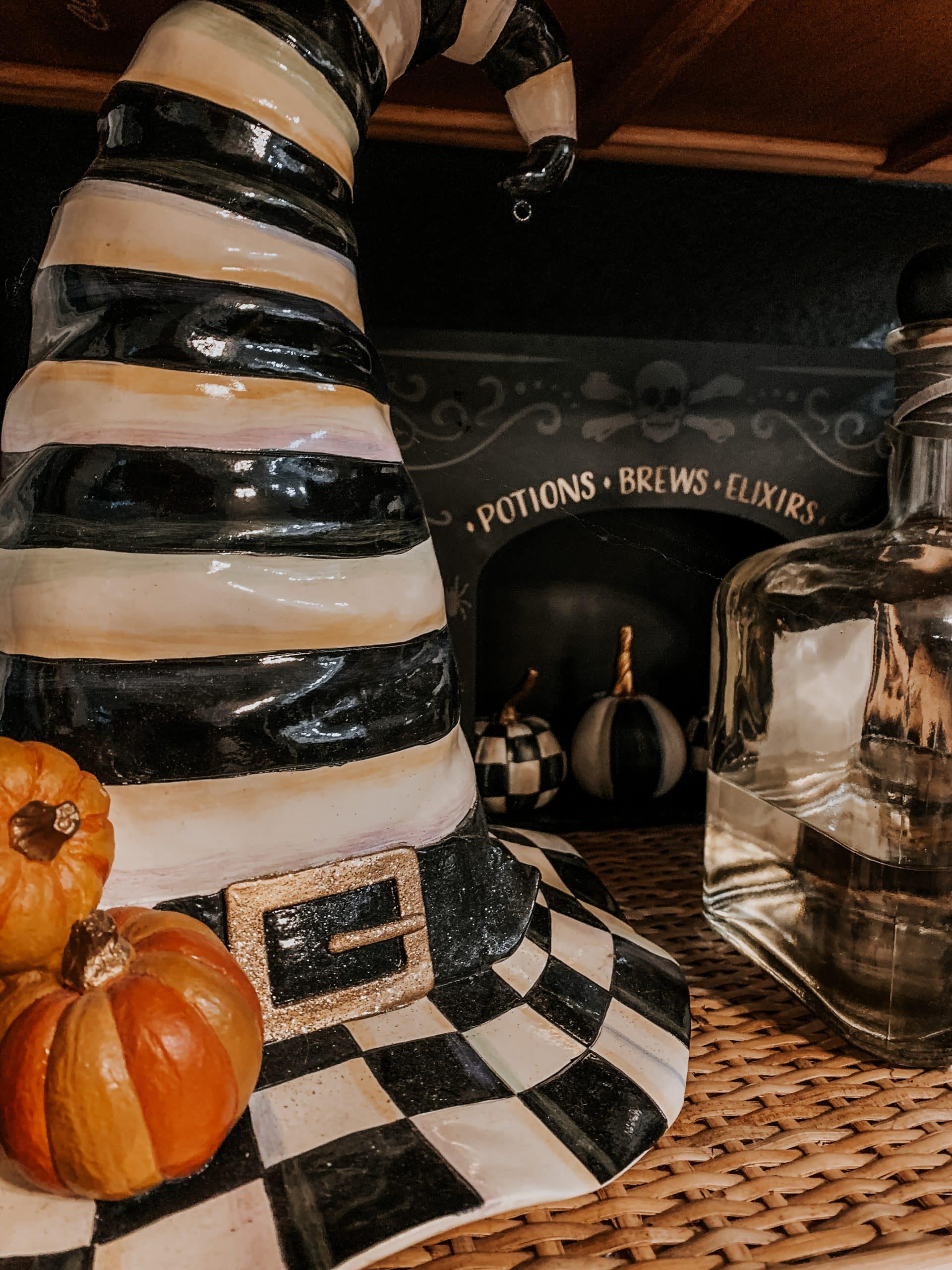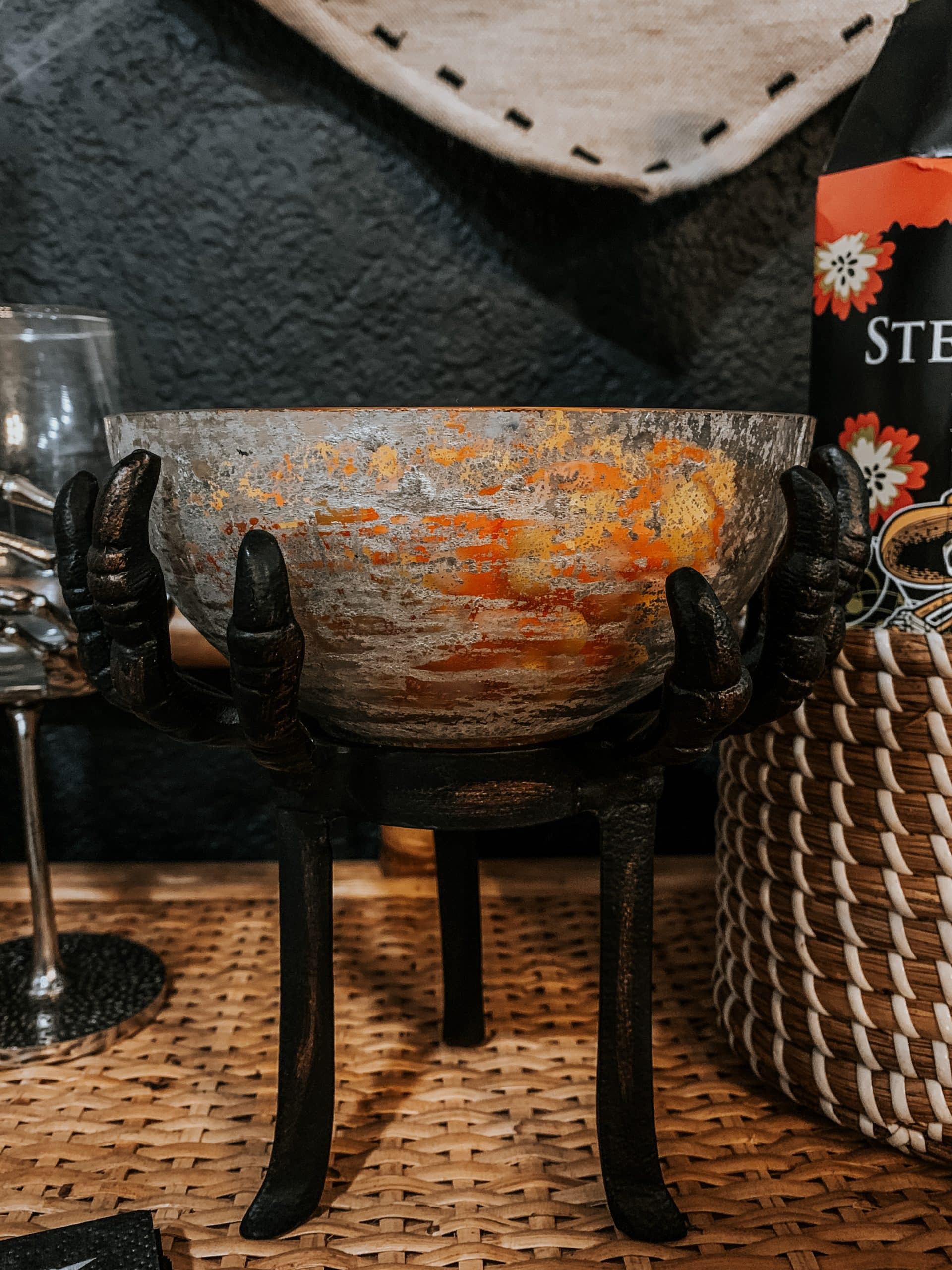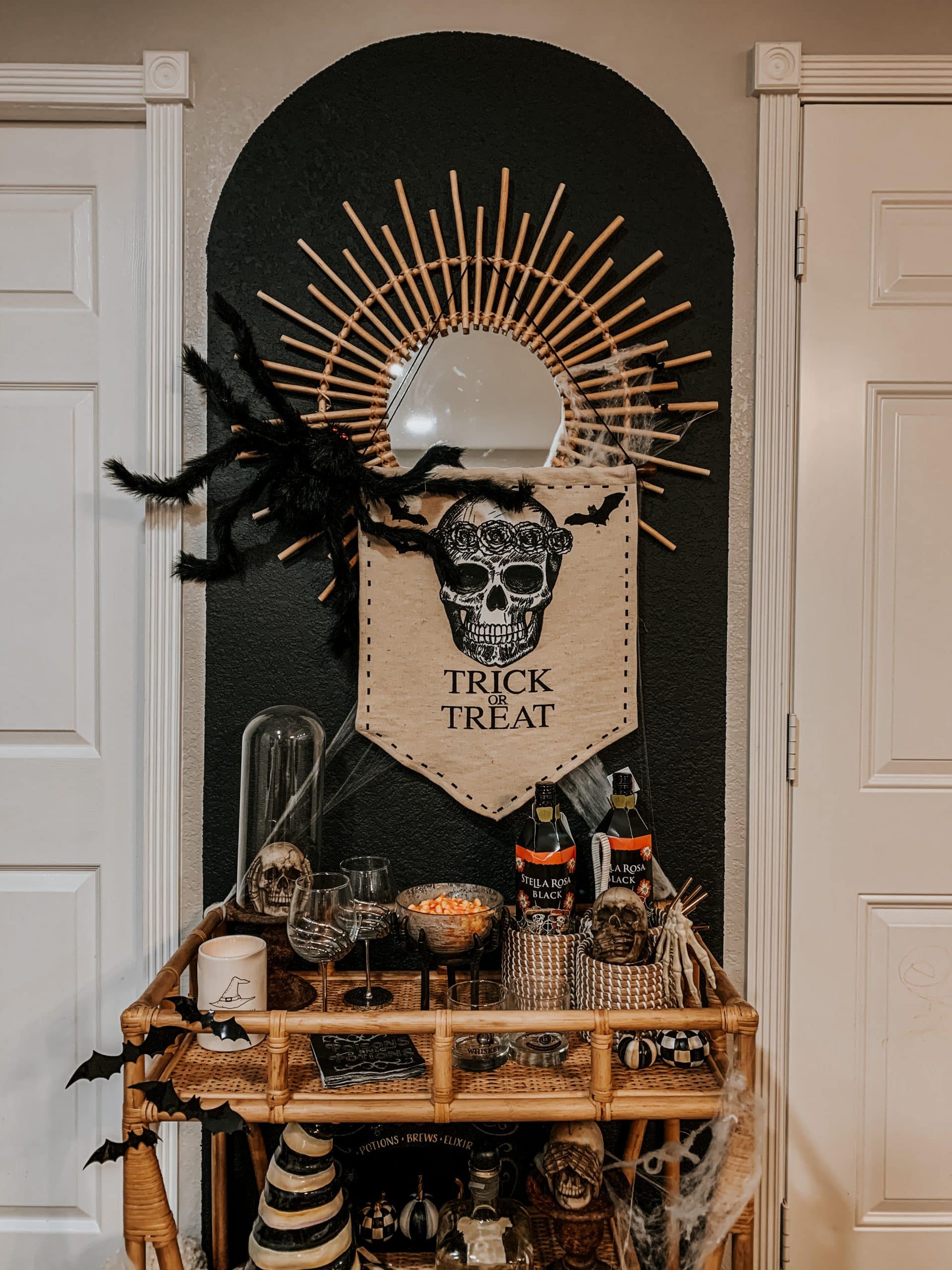 My favorite piece is the MacKenzie-Childs Courtly Stripe Witches Hat.
I have spent over a year trying to find the perfect boho halloween bar cart for my aesthtic and I drove over an hour one way to get this from a Home Goods. I've linked similar ones at the end of the post.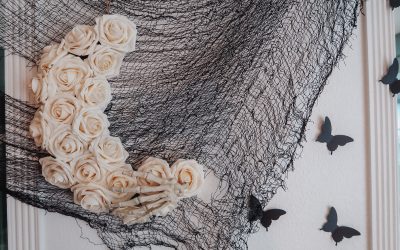 DIY Skeleton Rose MoonSupplies Crescent Moon Faux Roses Hot Glue Skeleton Hand Twine Steps Start by gluing your roses onto the moon, making sure not to cover the holes where the twine will go to hang it. Glue your skeleton hand ontop of the roses near the bottom of...