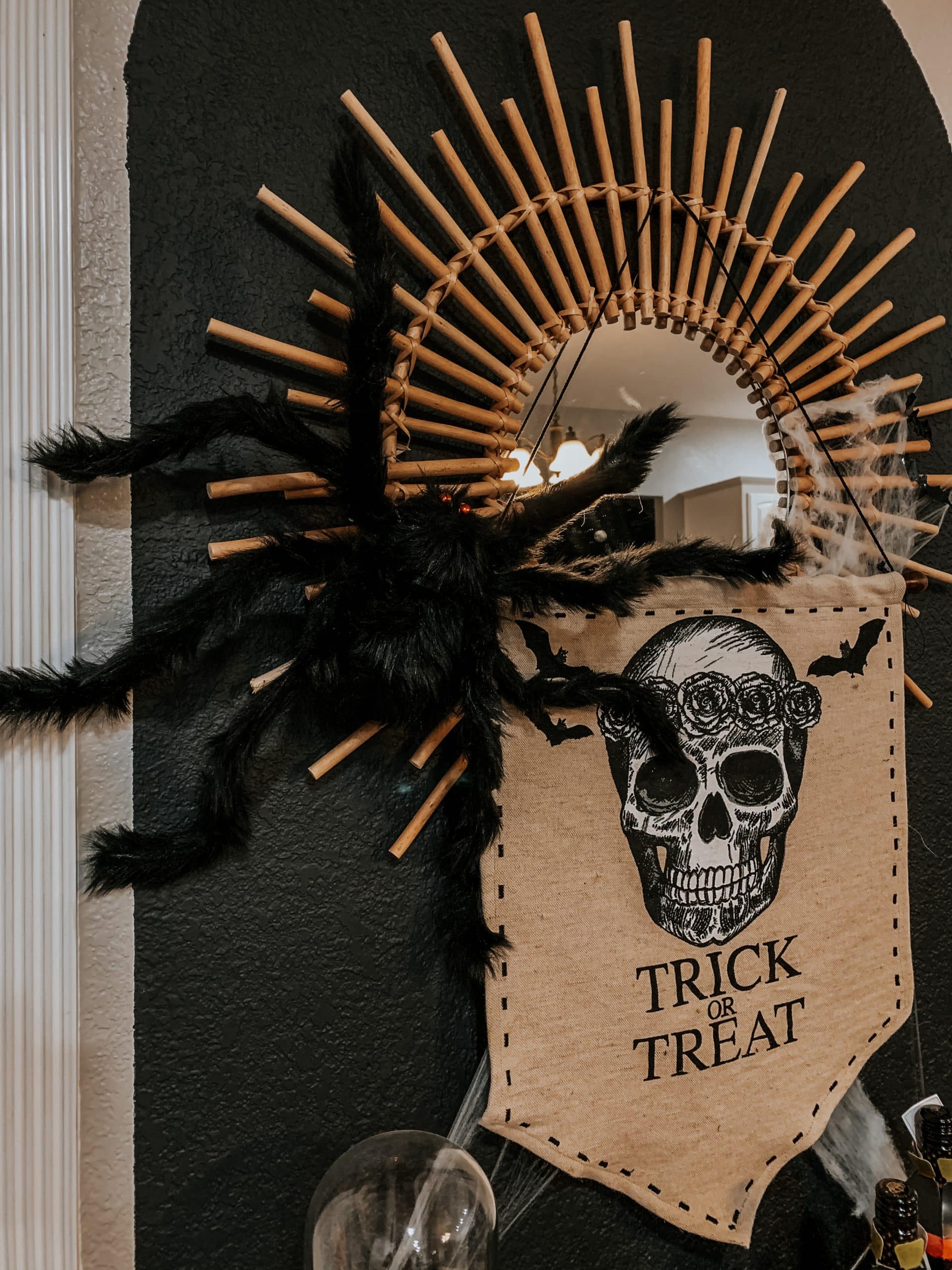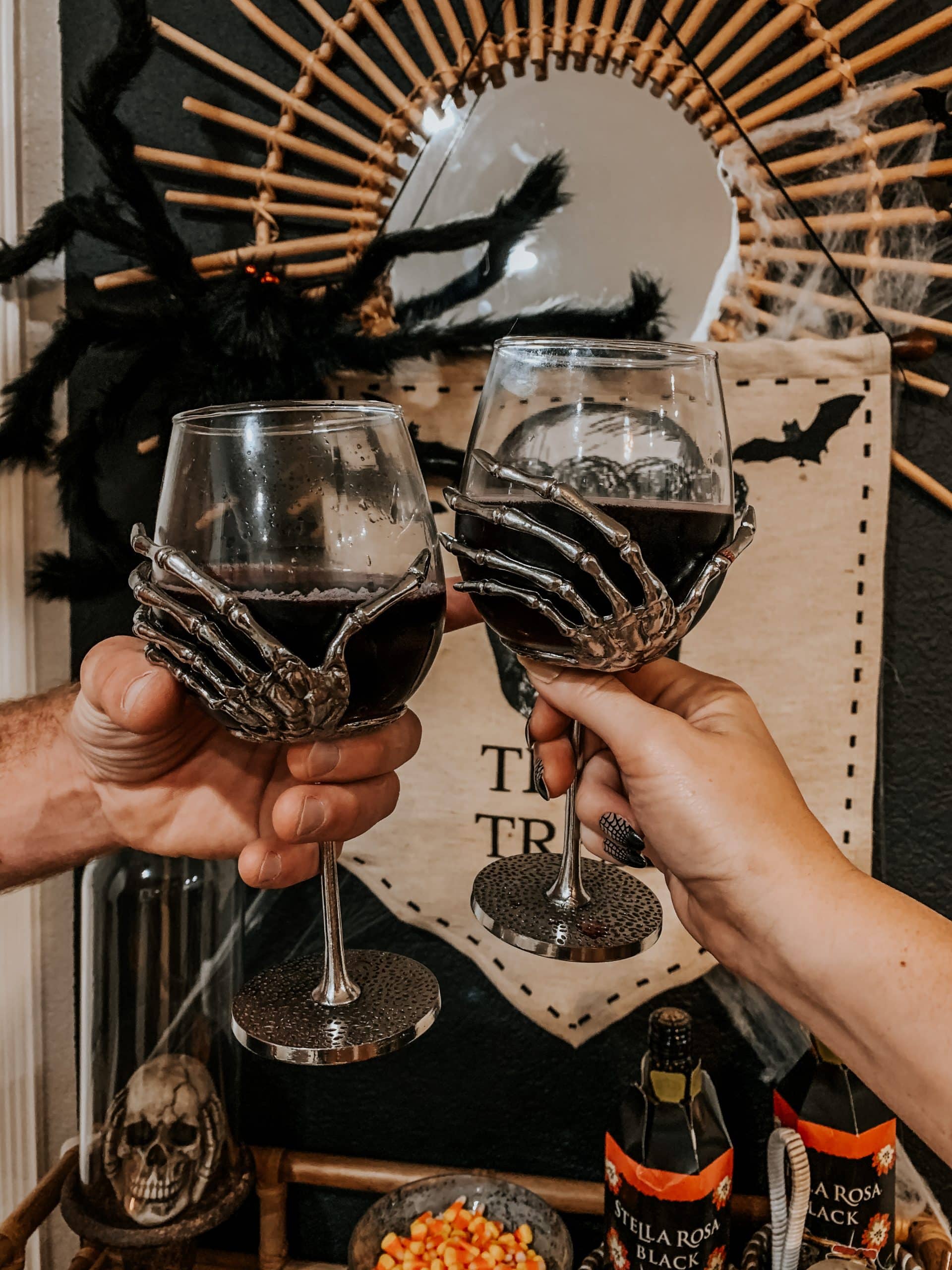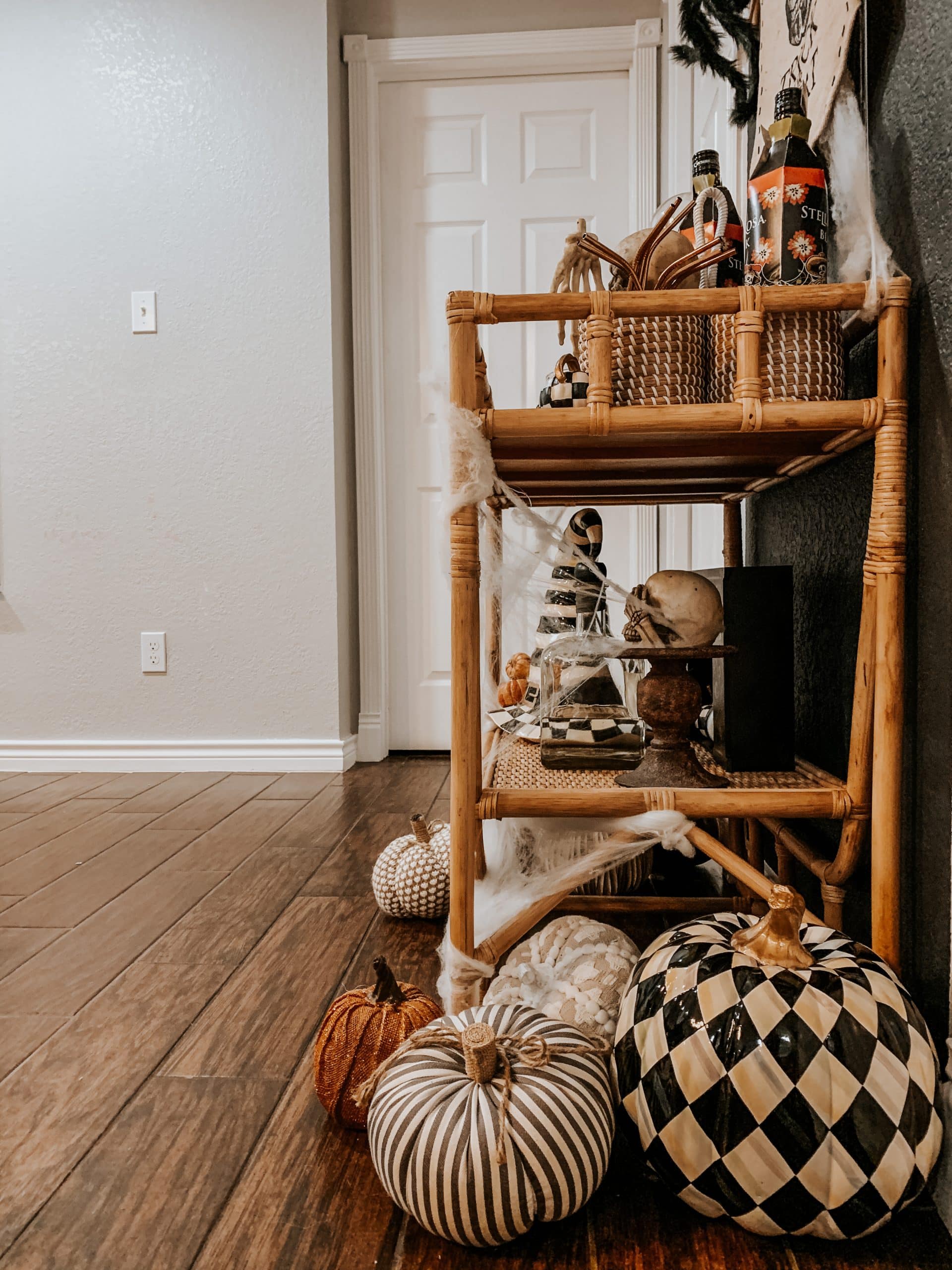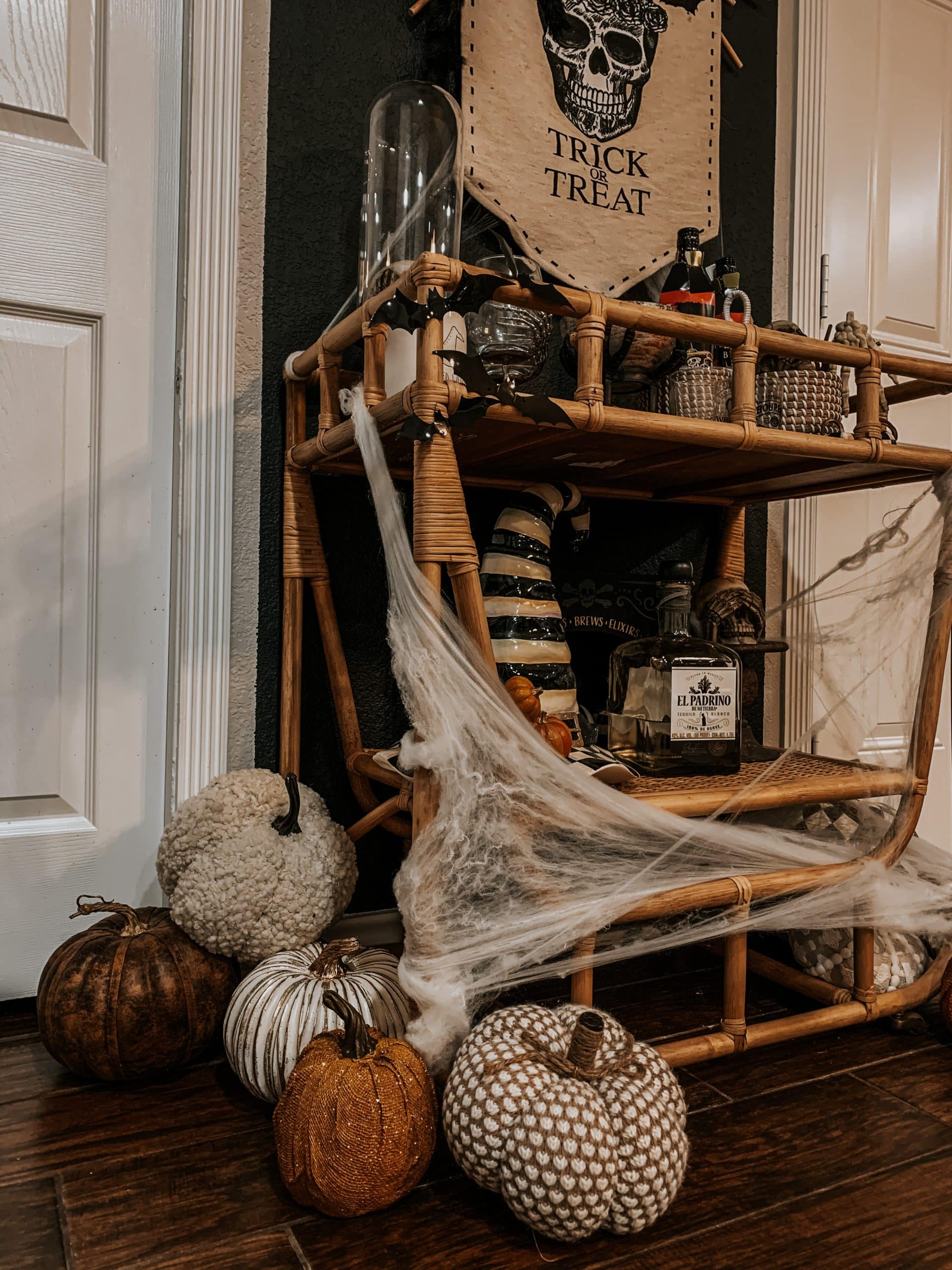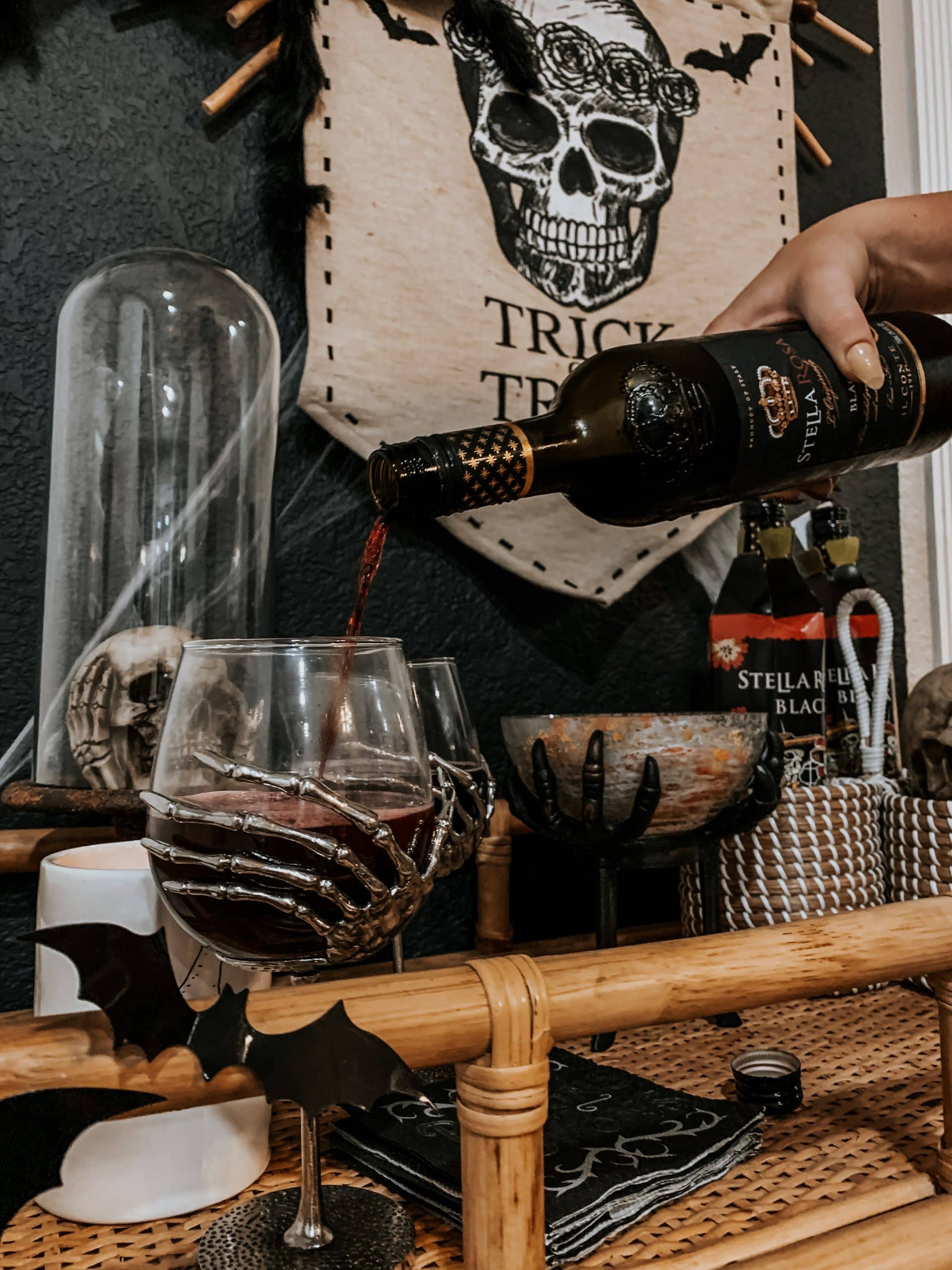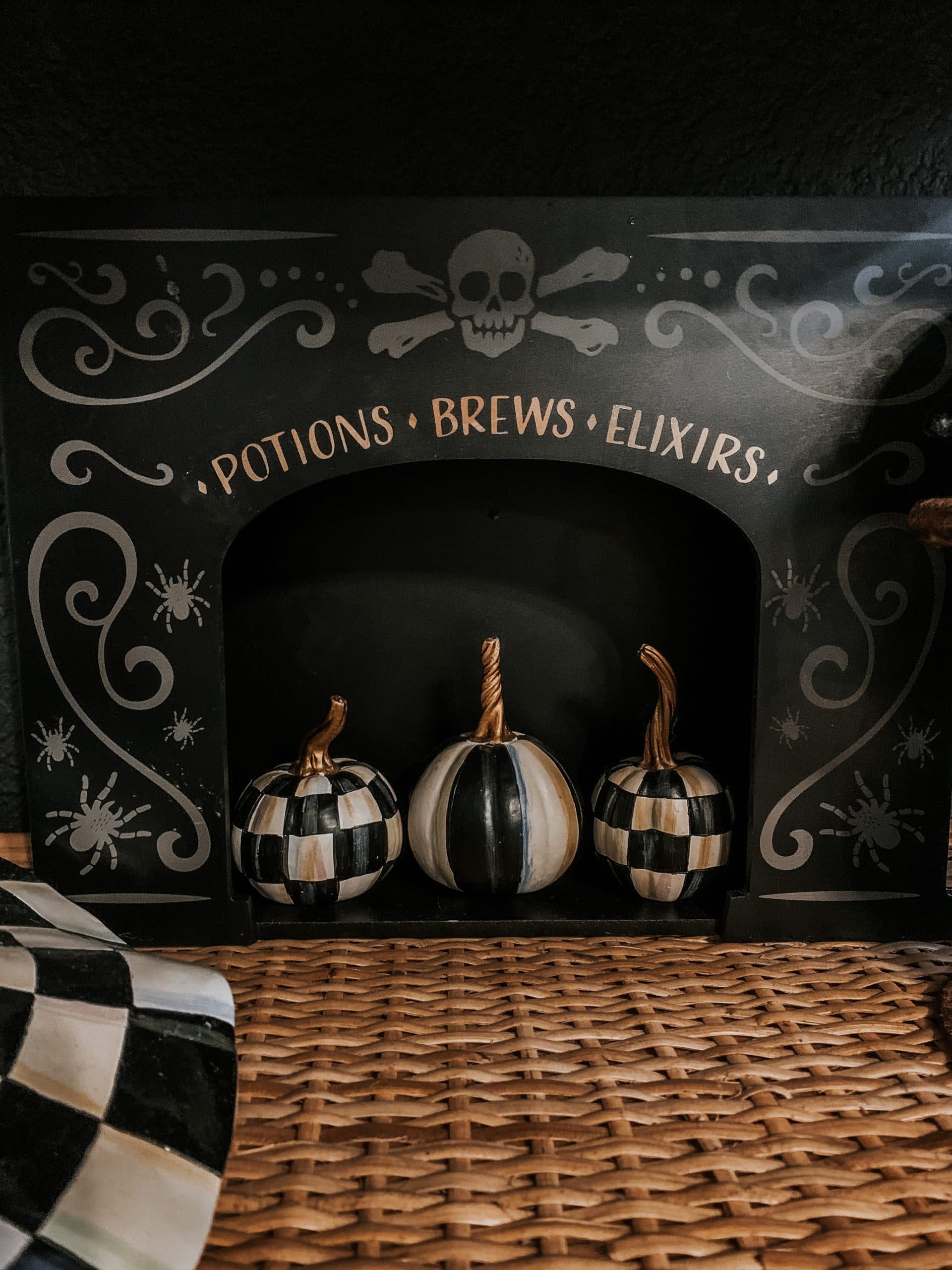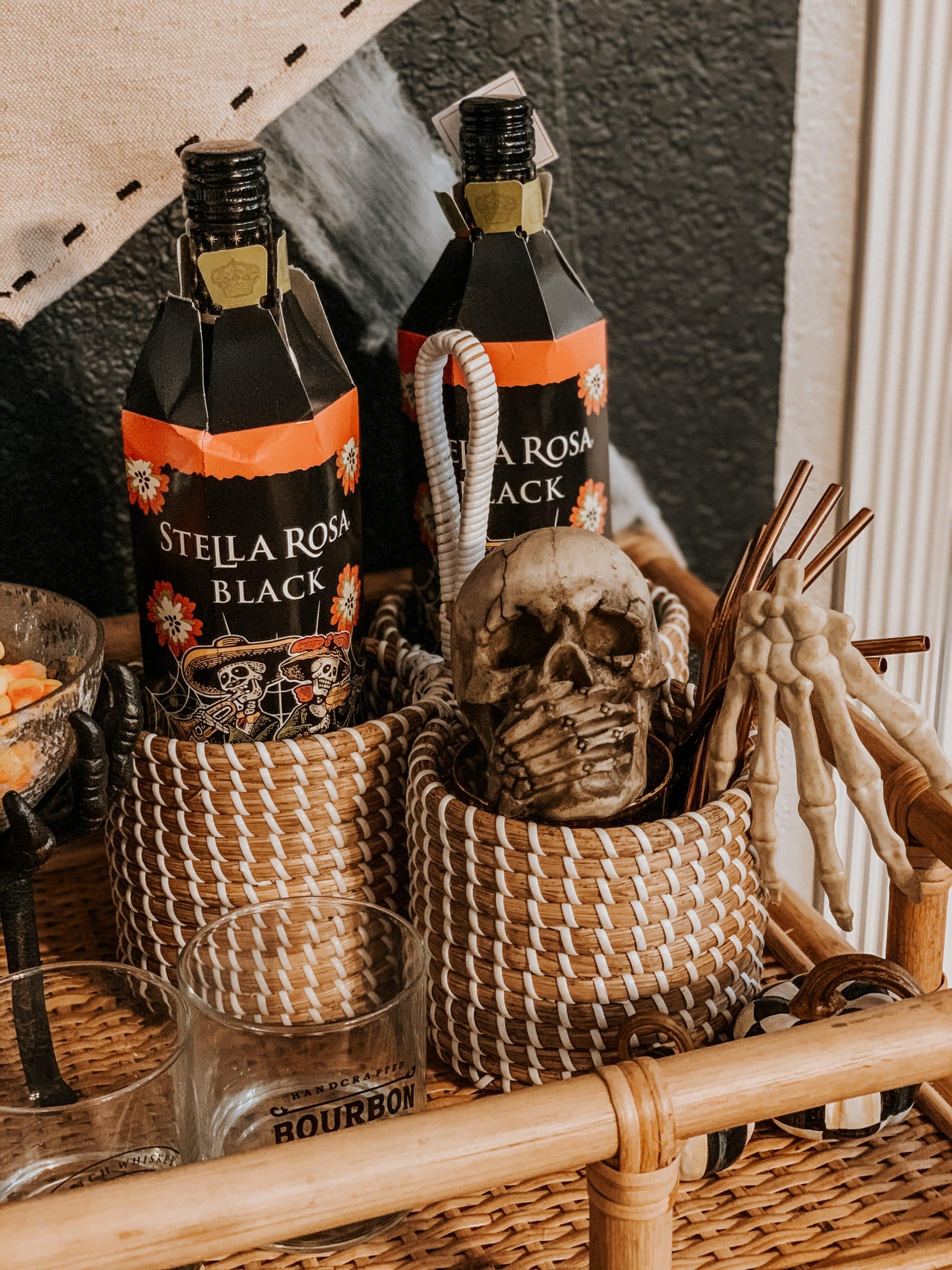 Stella Rosa Black comes out with Halloween covers every year so they make the perfect fit for your cart.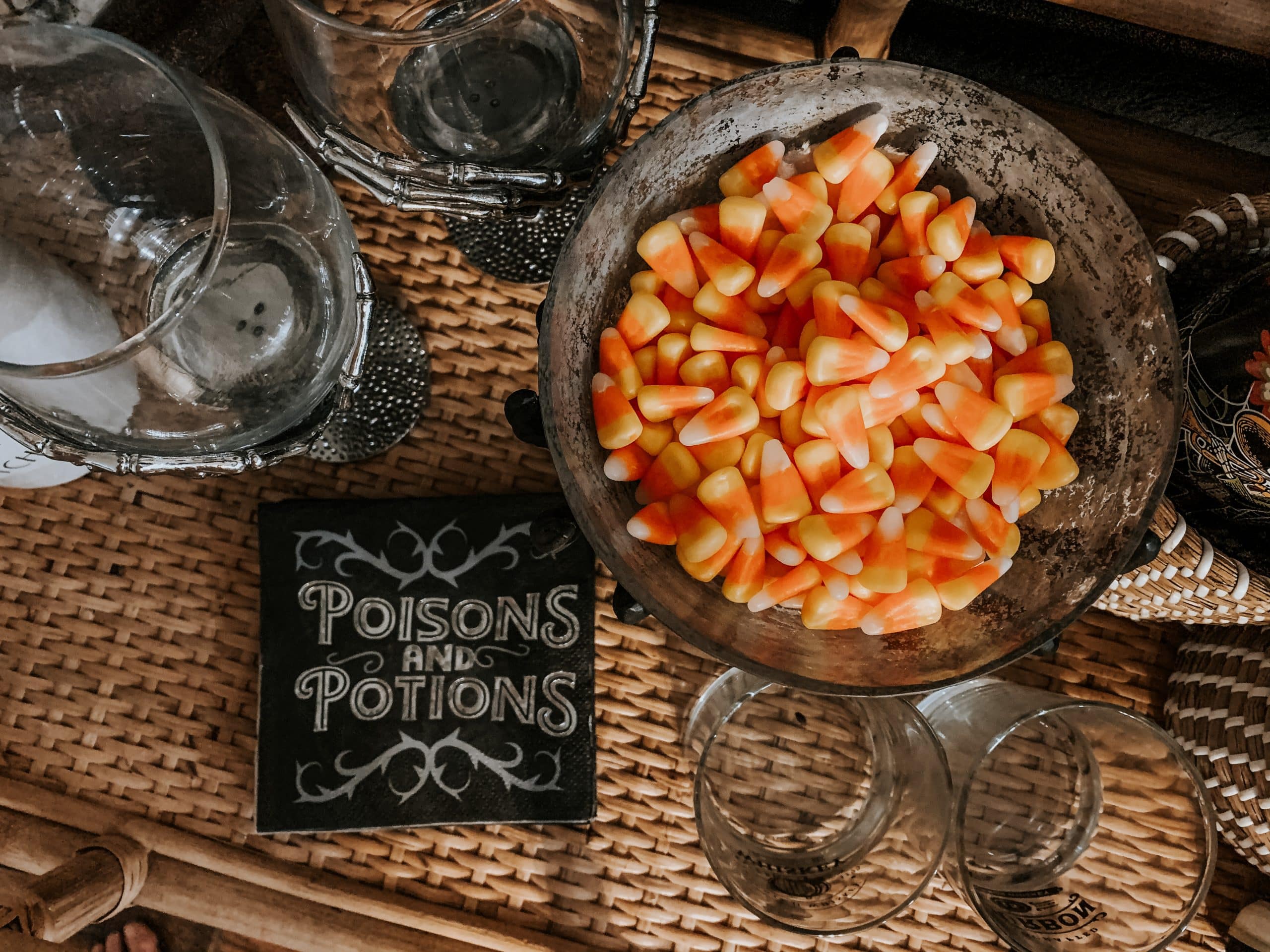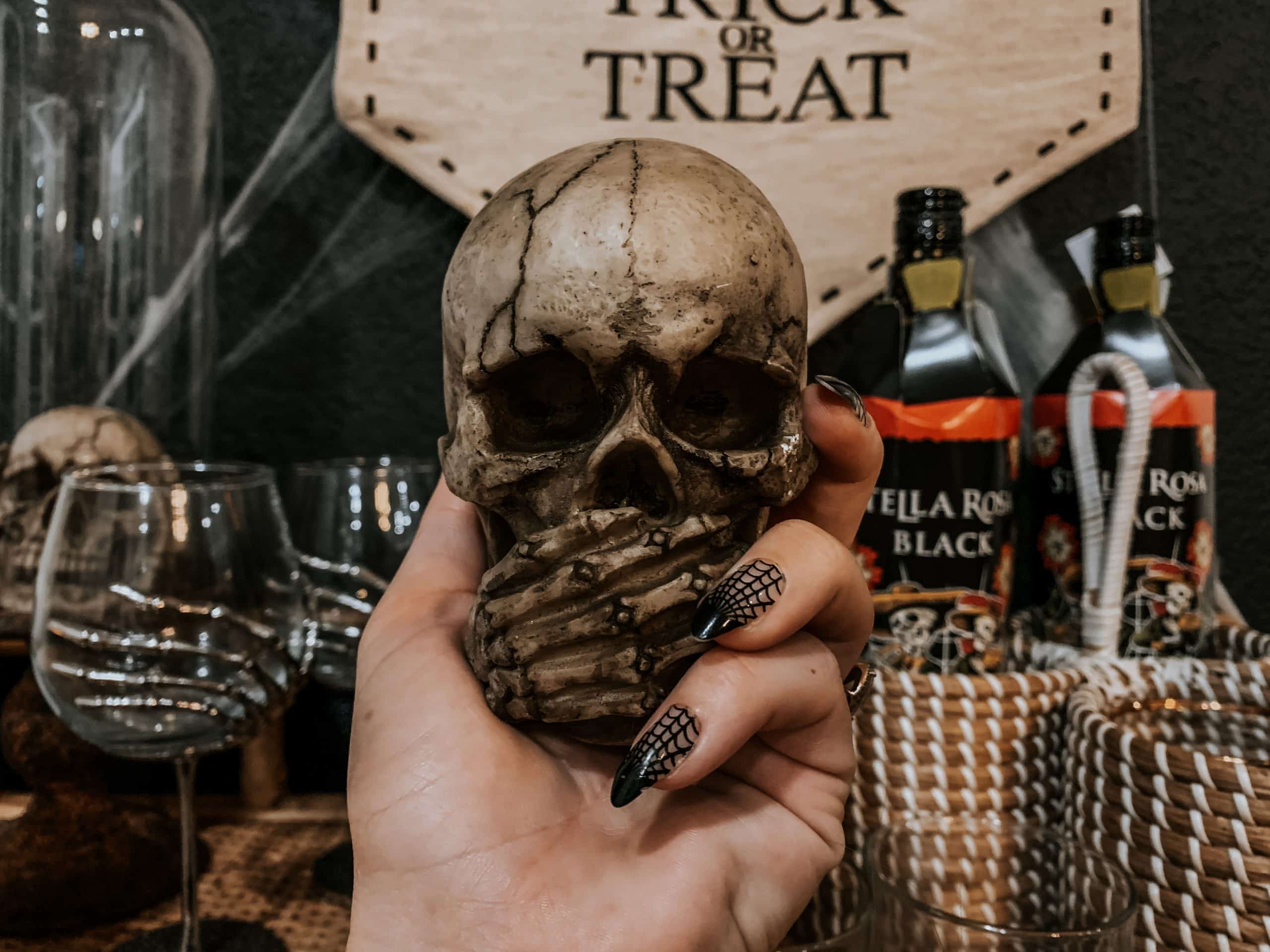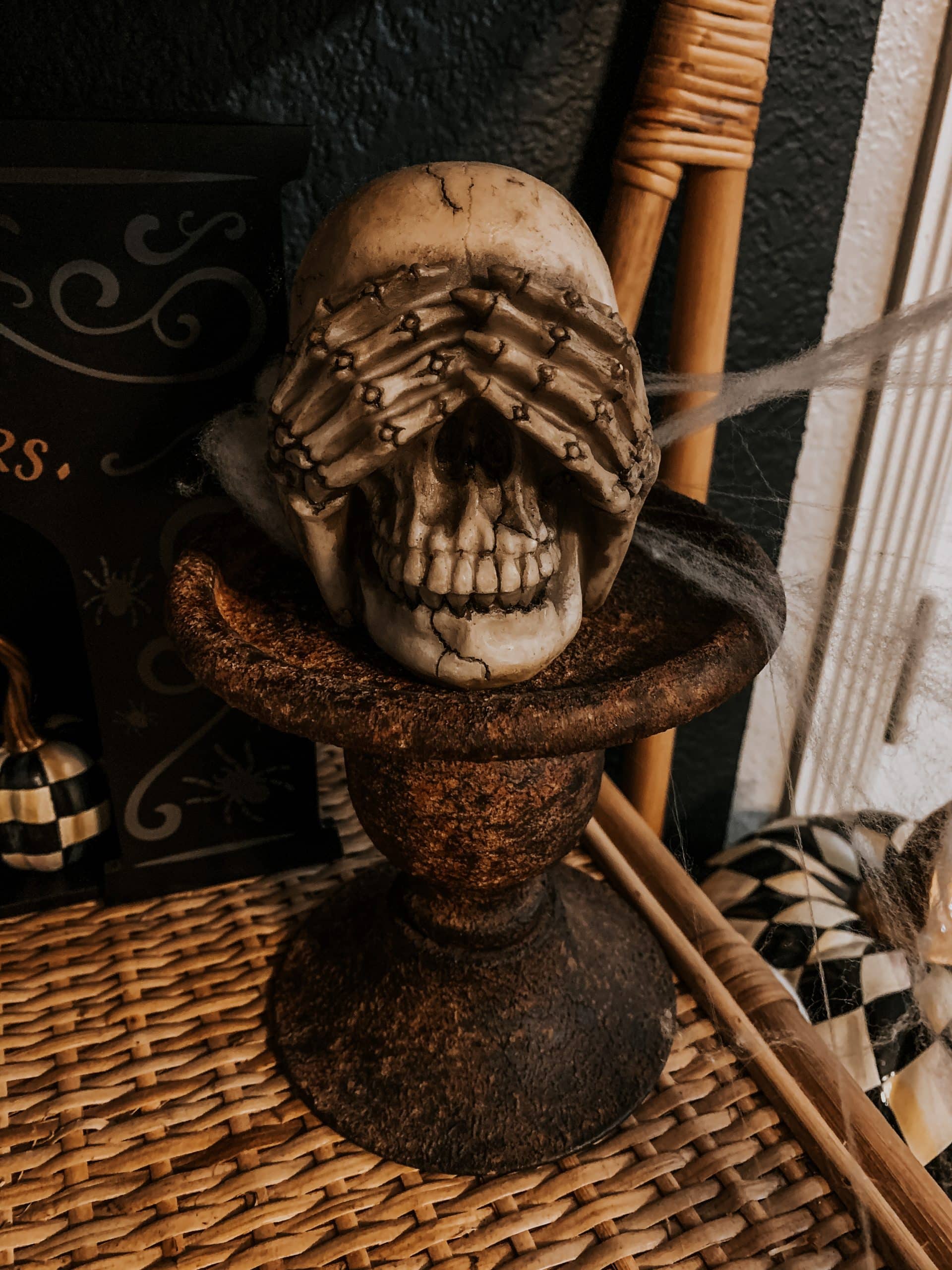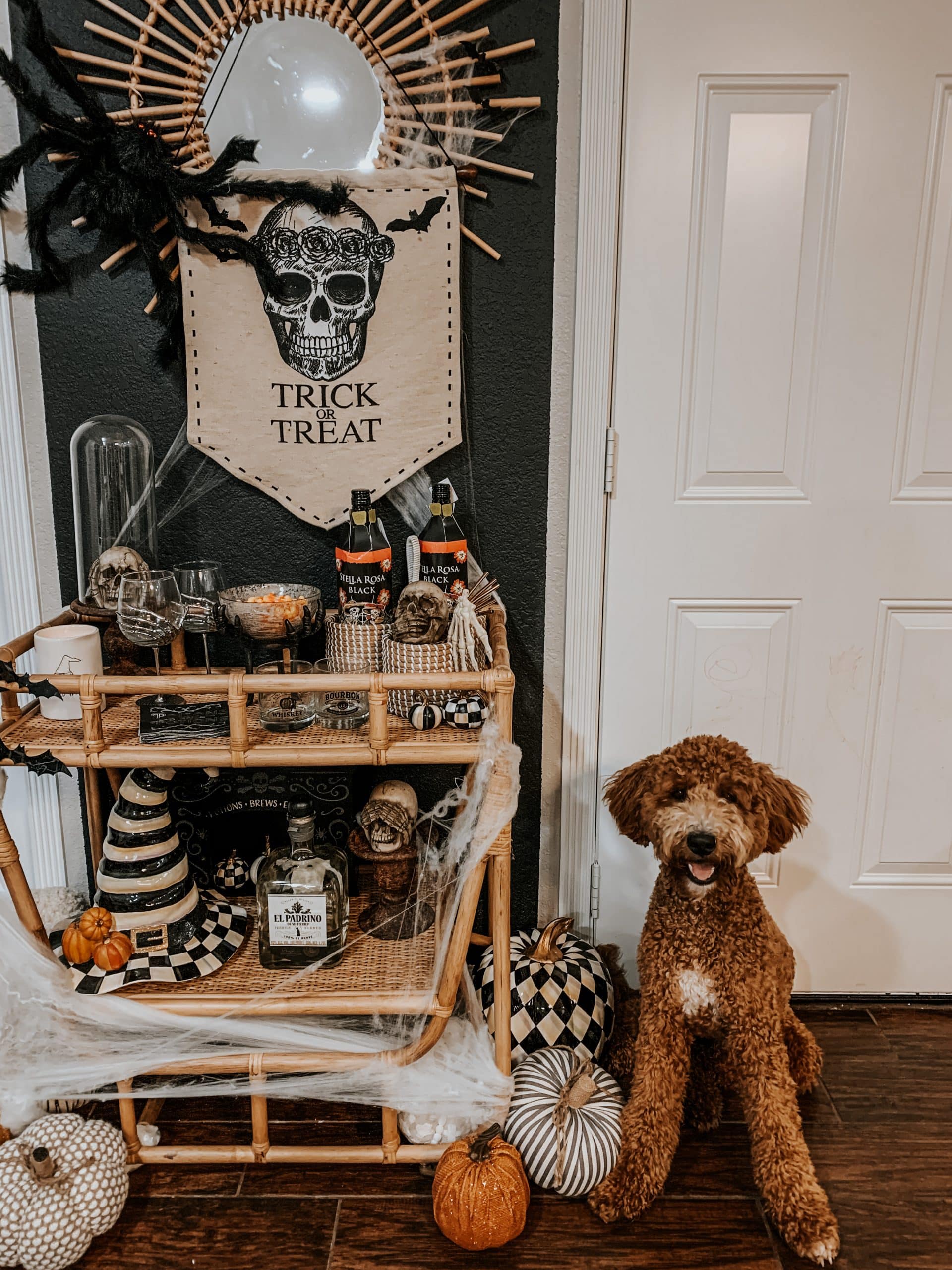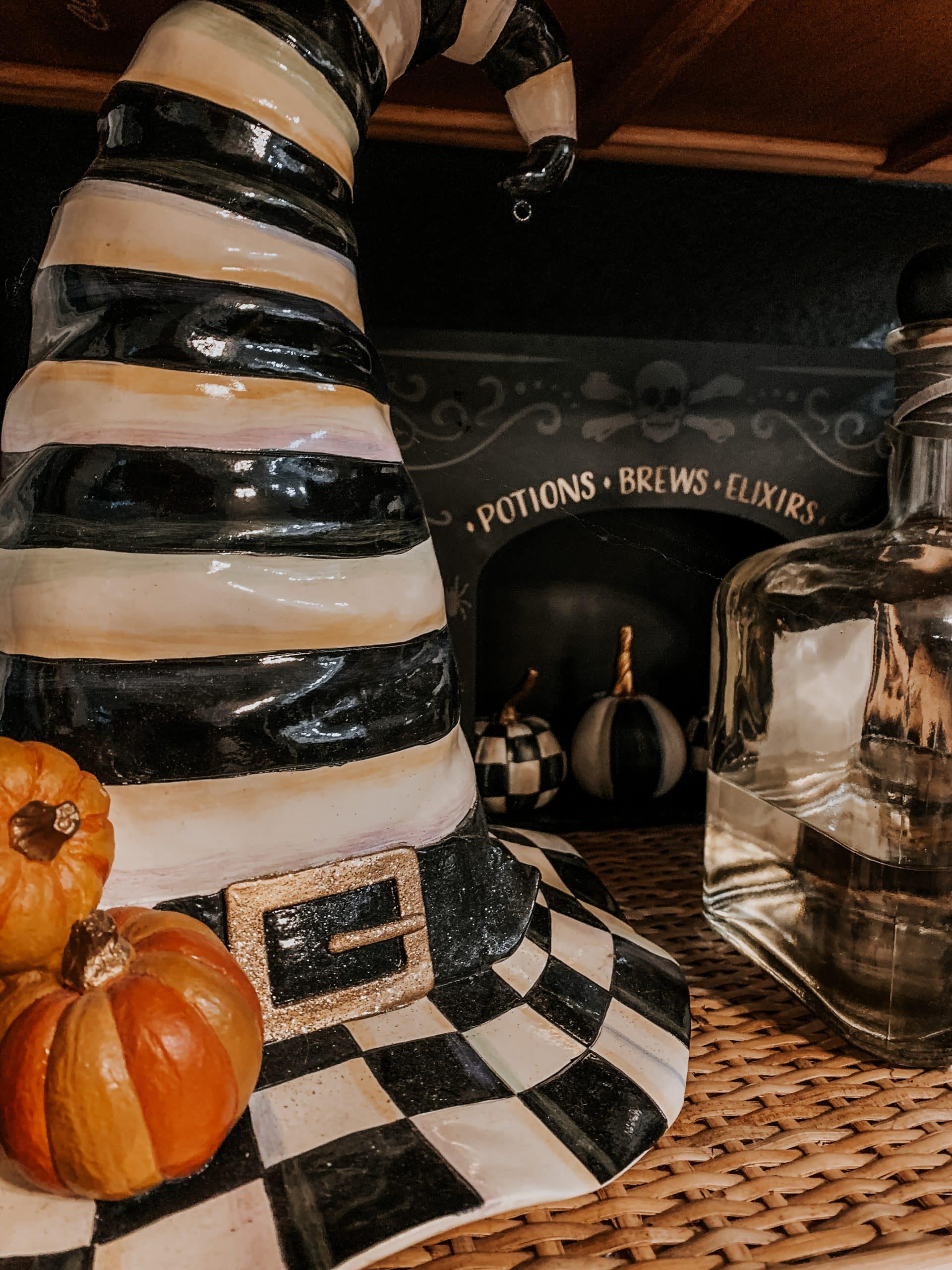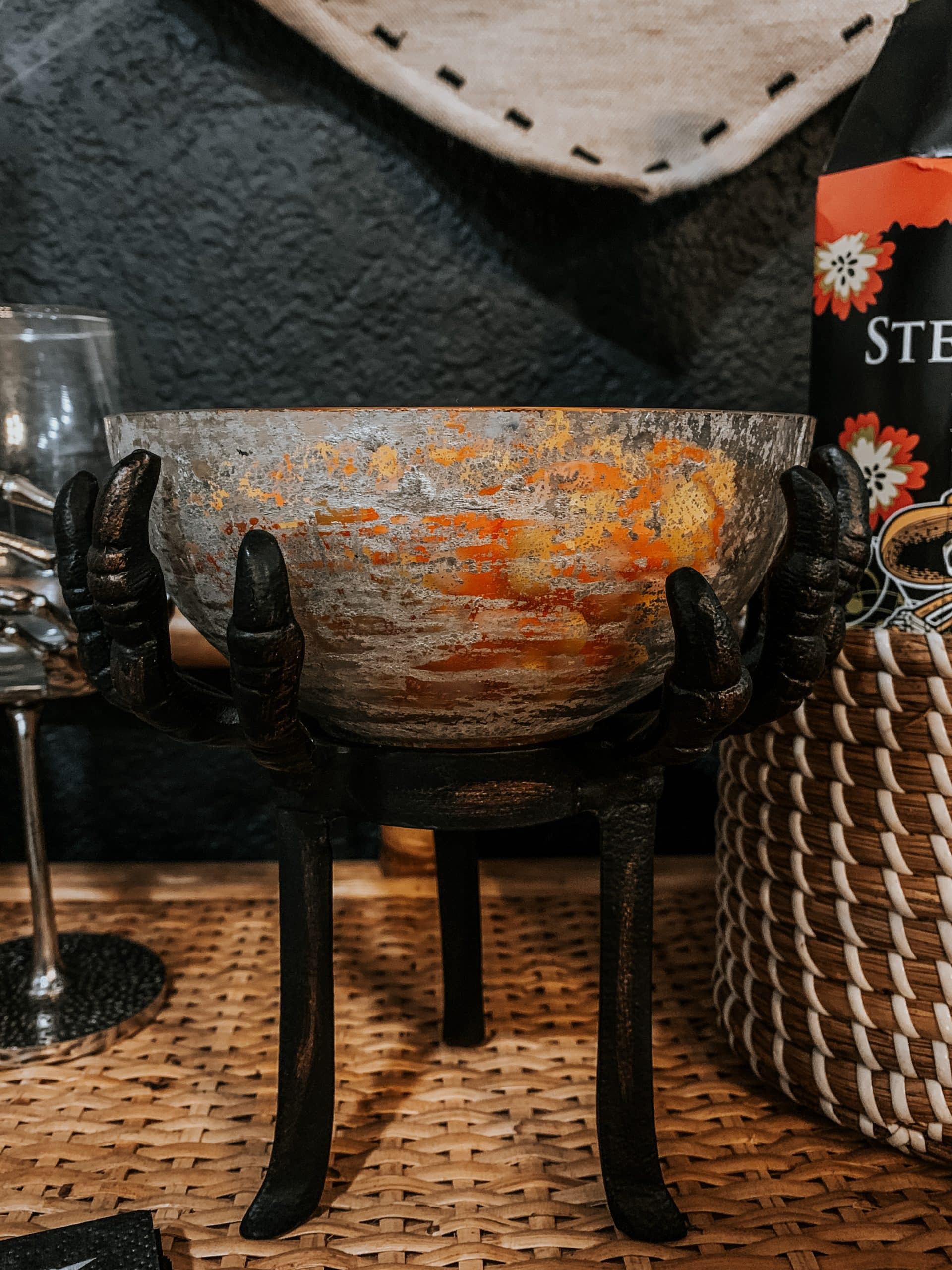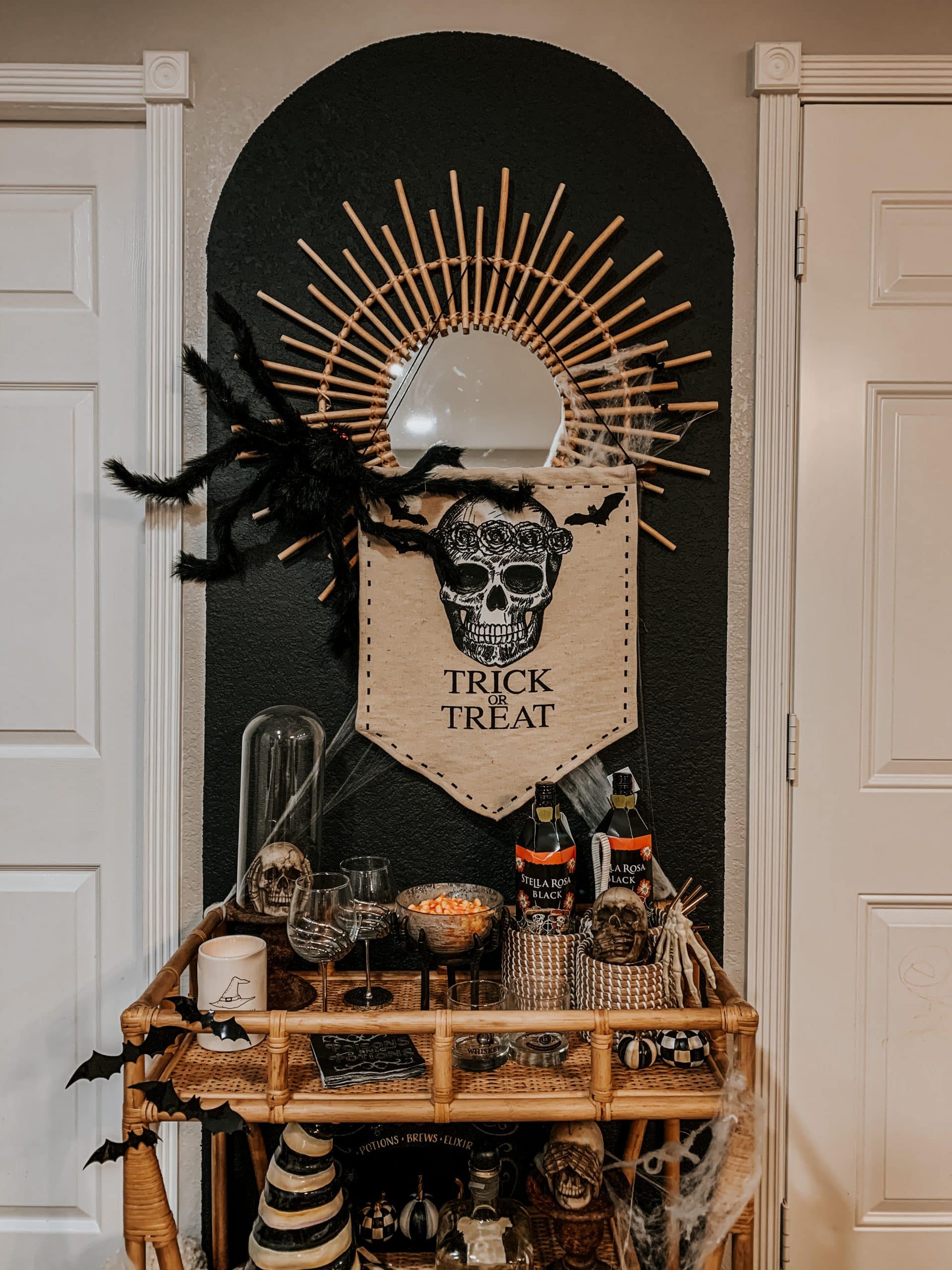 My favorite piece is the MacKenzie-Childs Courtly Stripe Witches Hat.
I have spent over a year trying to find the perfect boho halloween bar cart for my aesthtic and I drove over an hour one way to get this from a Home Goods. I've linked similar ones at the end of the post.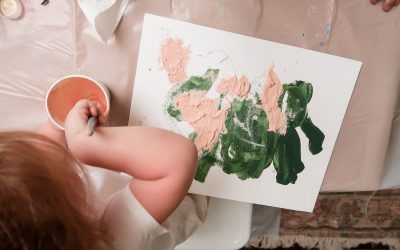 Abstract Wall Art for KidsThis past year while Karsyn was in Kindergarten she came home almost every day with new things she did in class.  Of course she asked me to hang them all up and keep them forever and ever.  If you're a mom then you know what that is like....