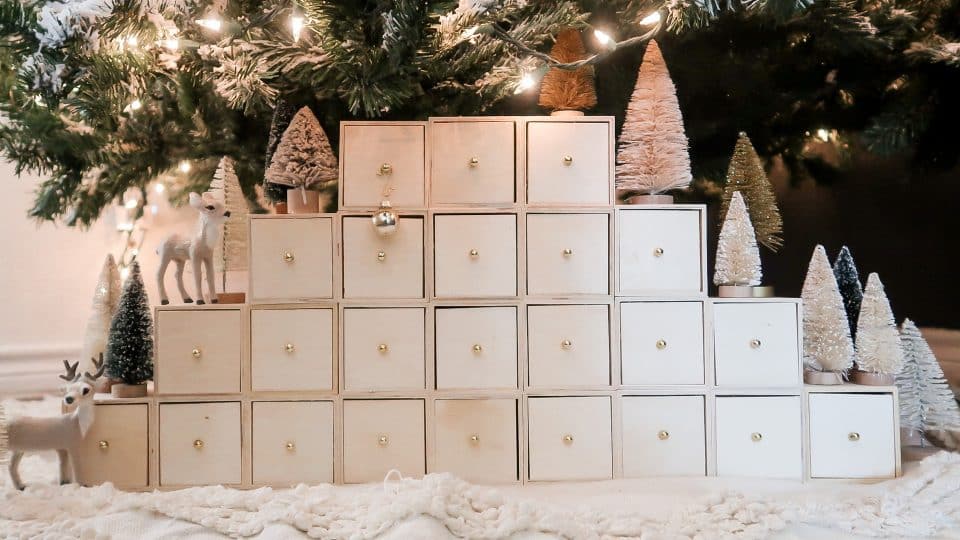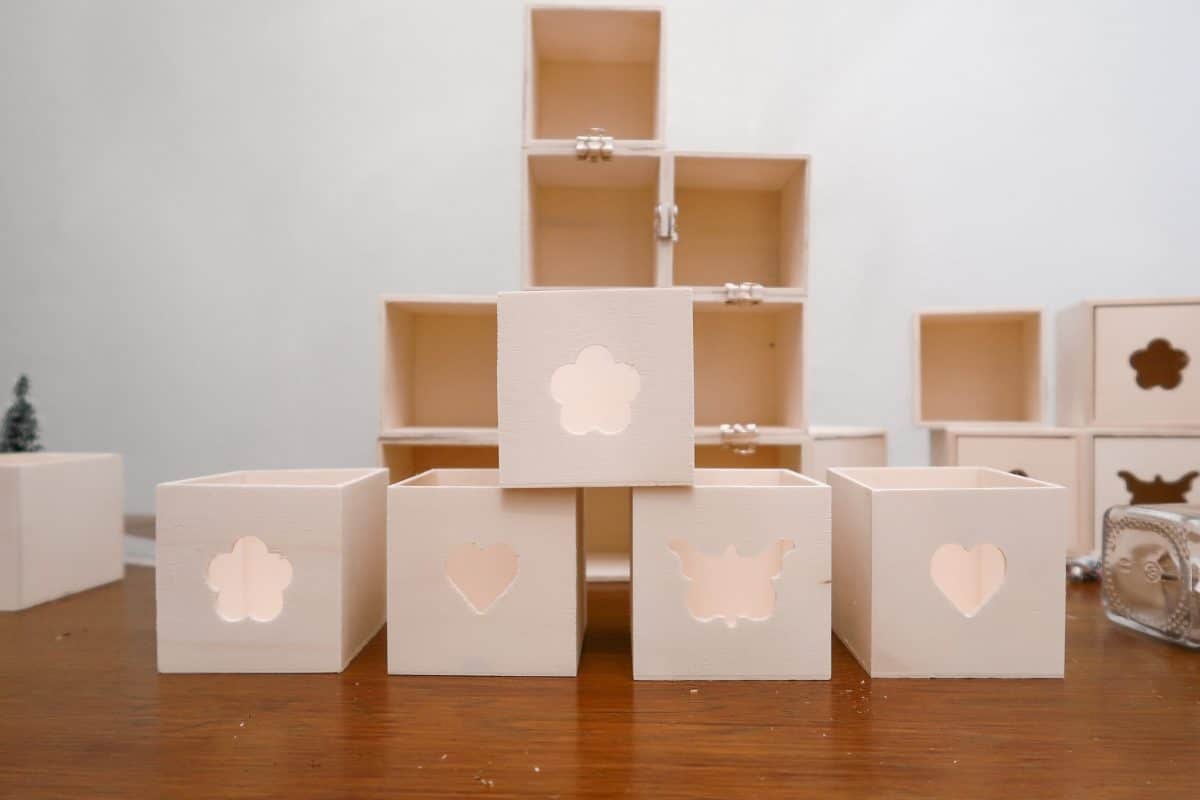 Take out the drawers from each box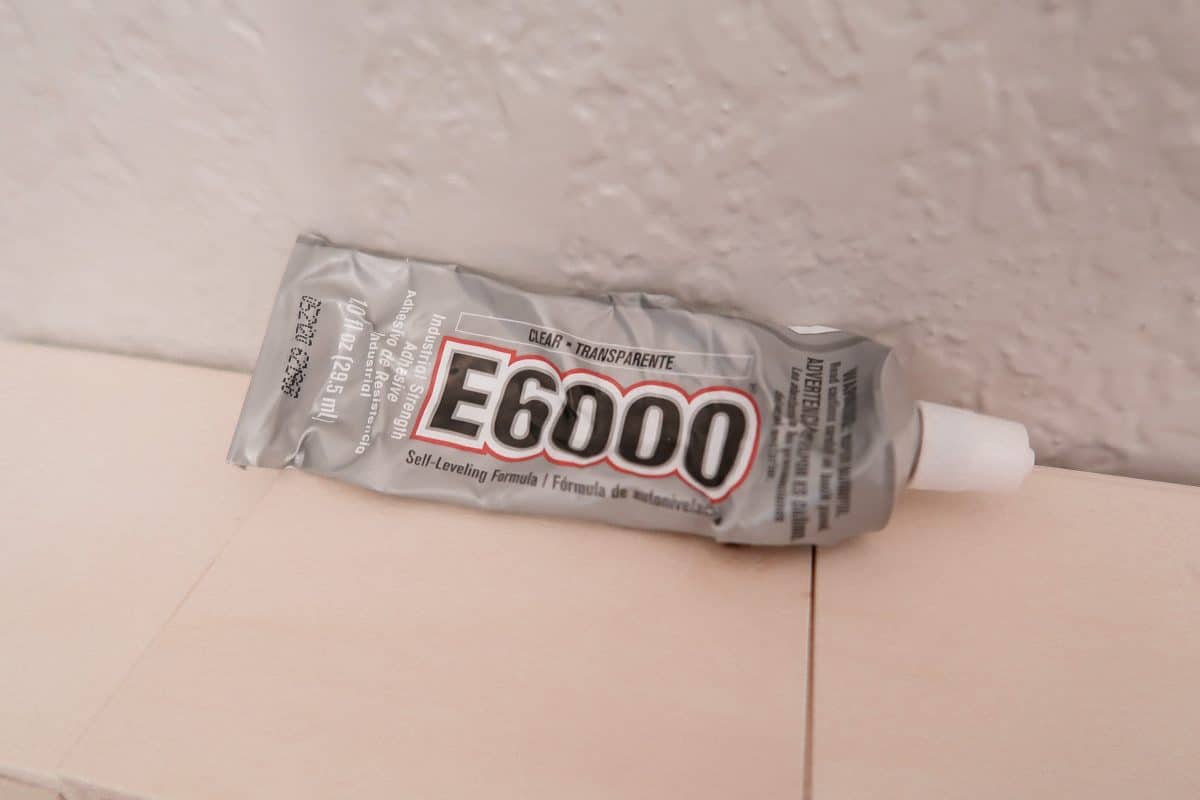 Using E6000 glue each box together in the design that you want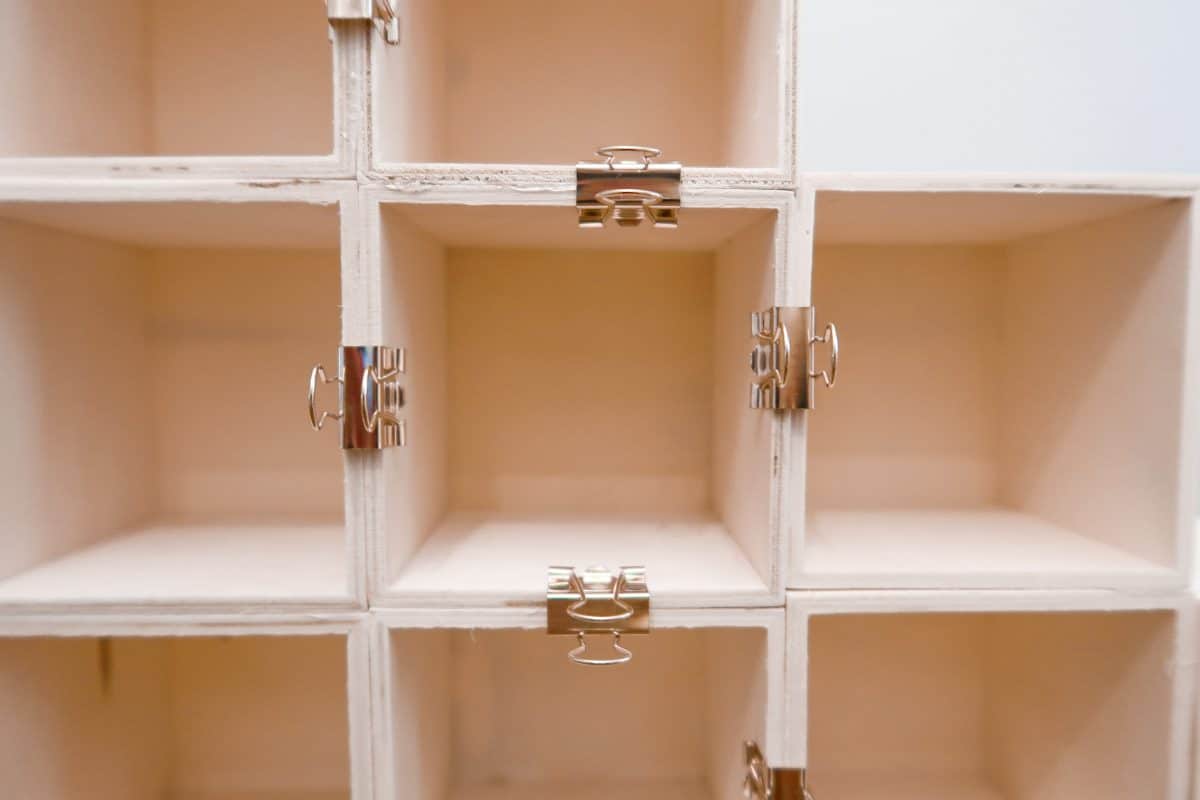 Use paper clips to hold each box together securely while the glue is drying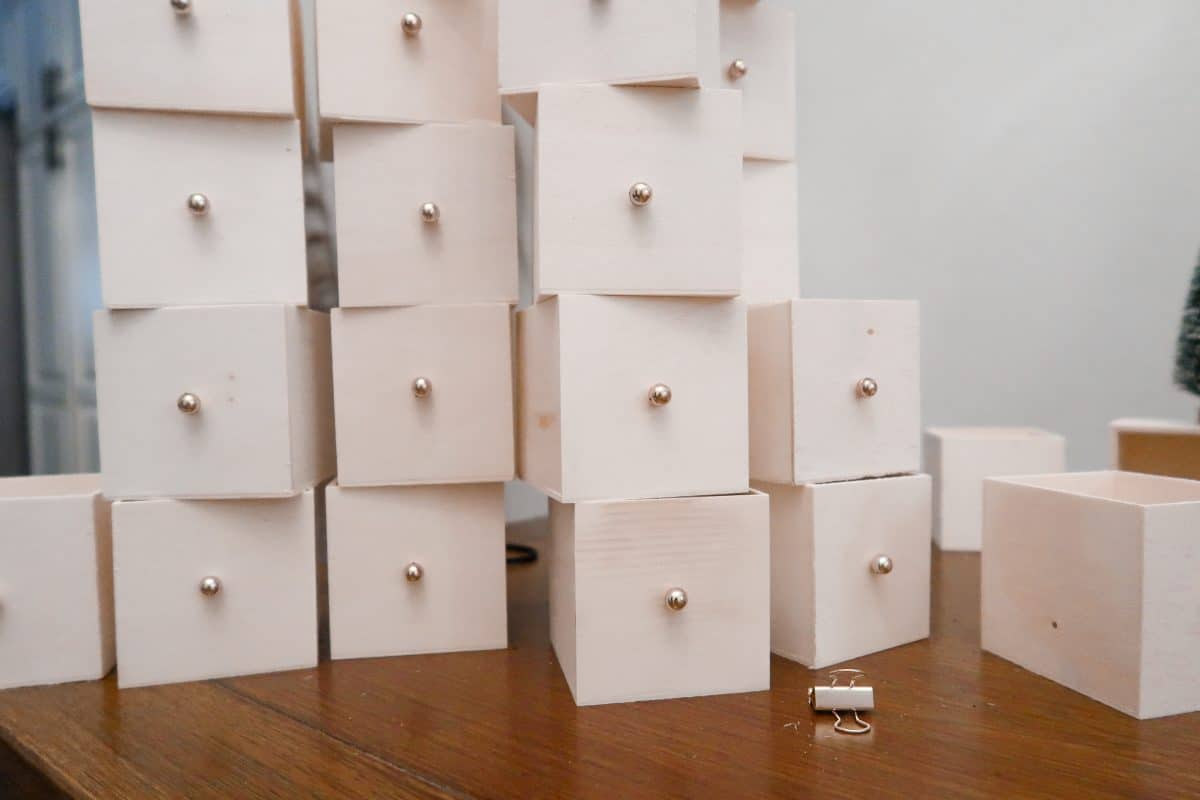 While the boxes are drying, take push pins and put them through the drawers on the backside (these will be the handles)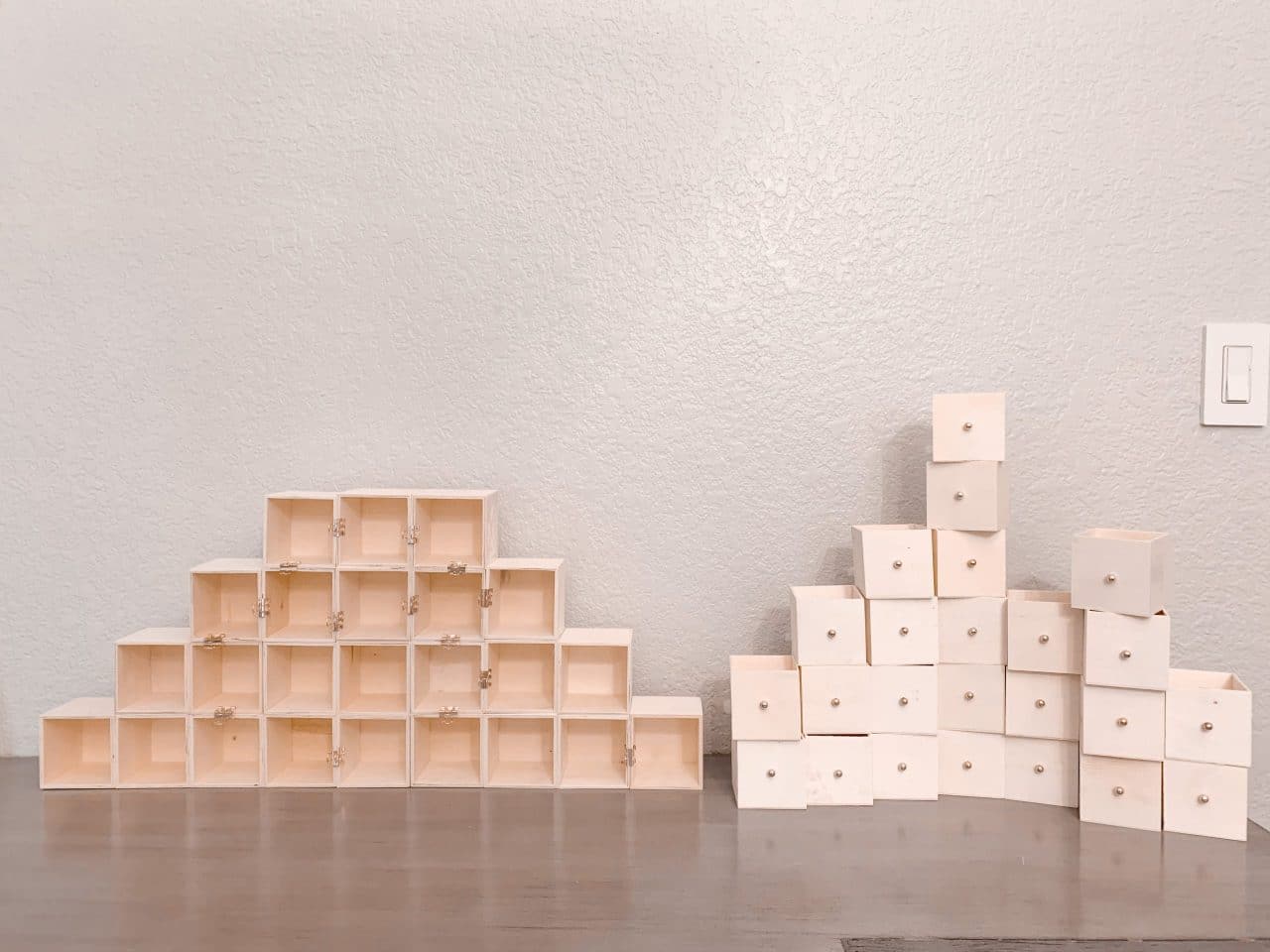 Once the boxes are dry you can insert the drawers back in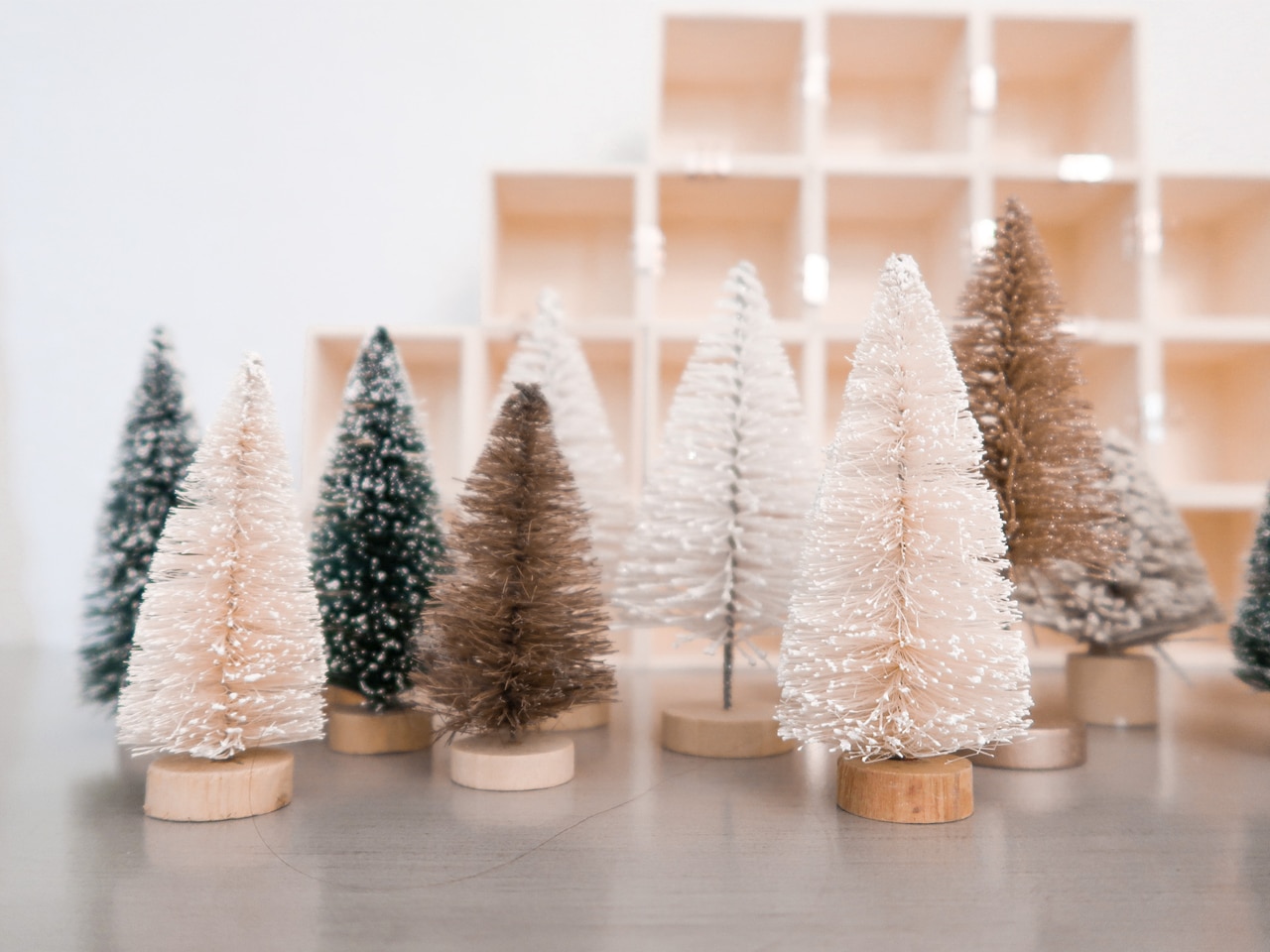 Now is the best part!
DECORATE IT!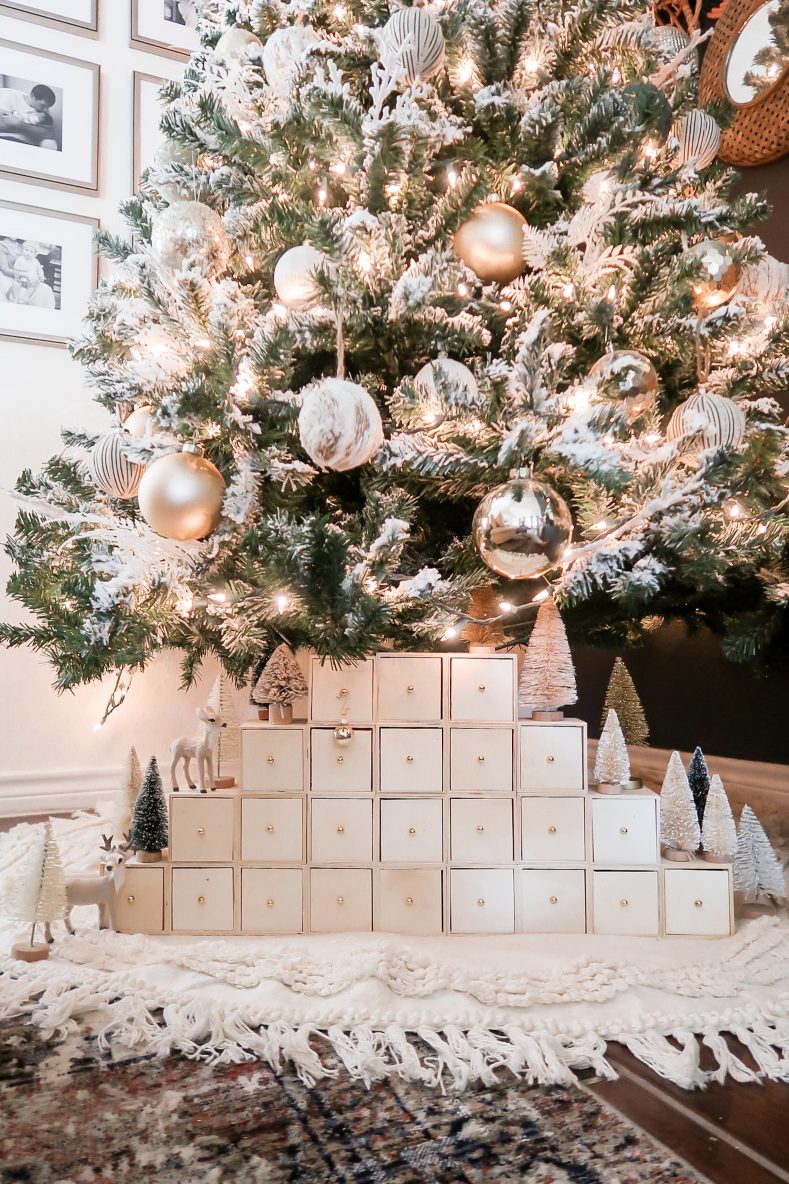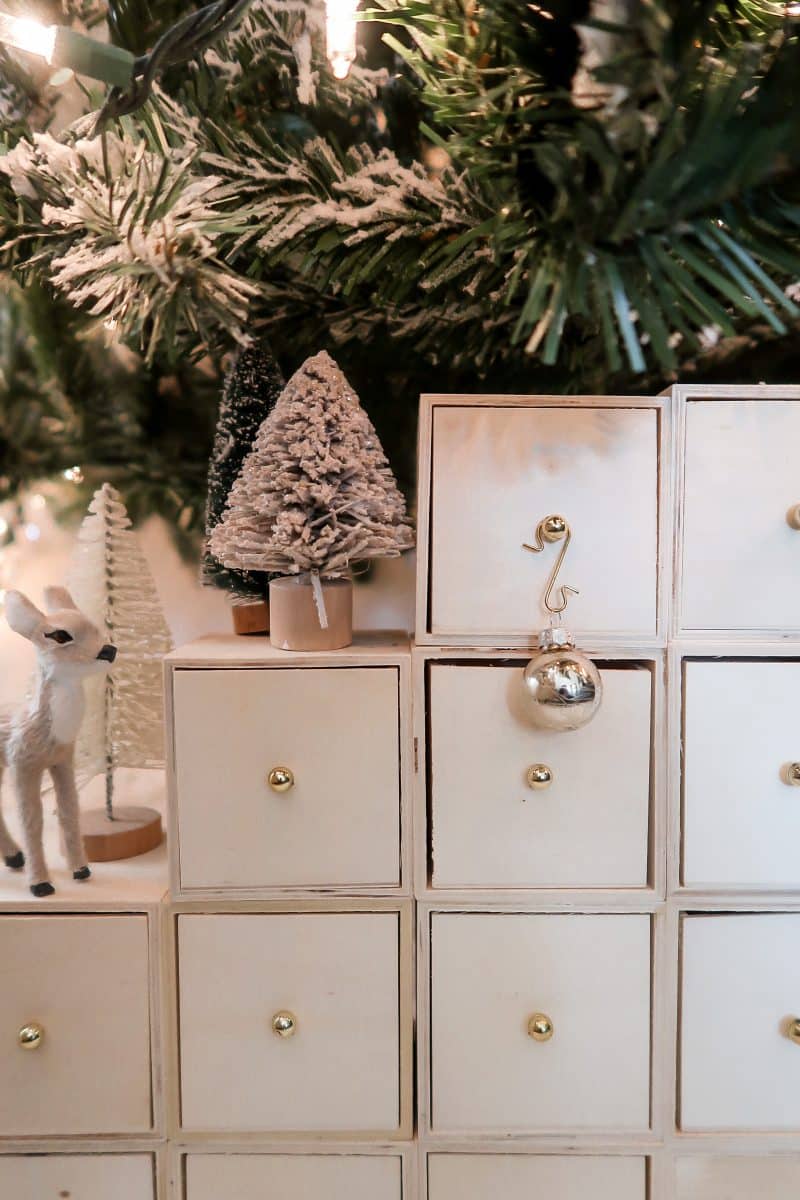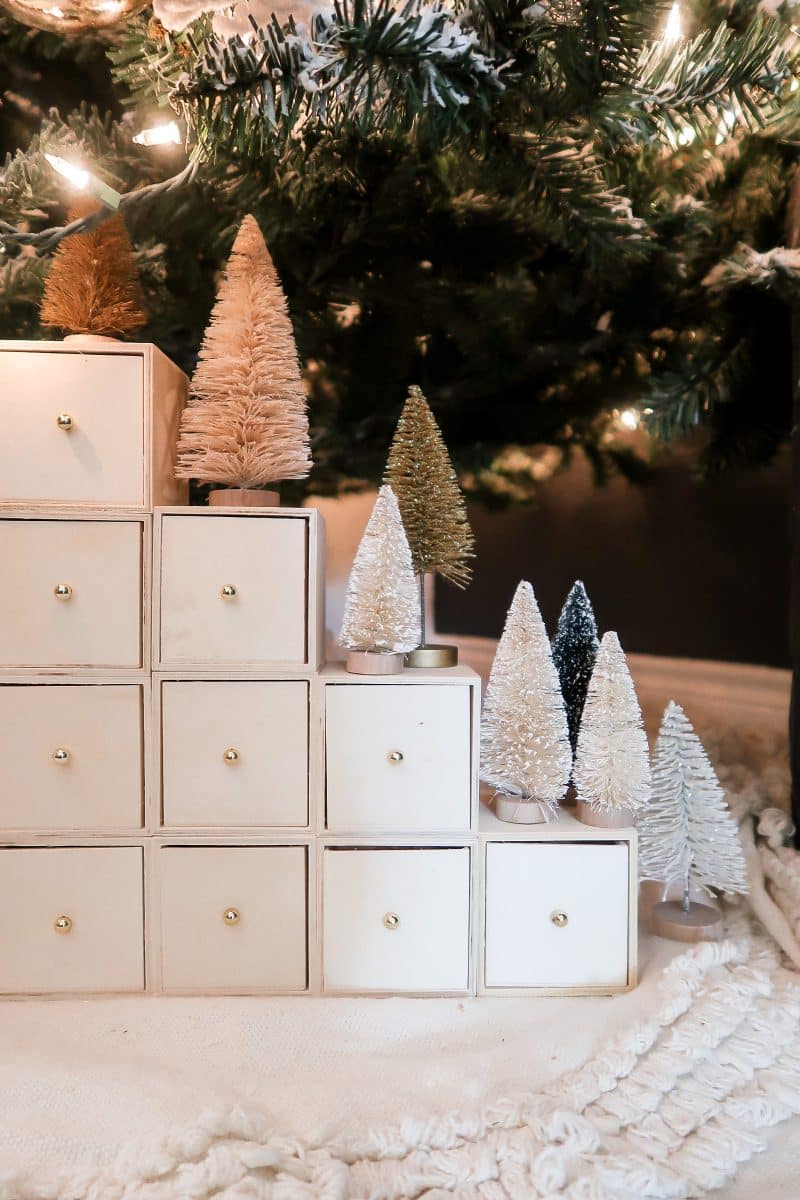 I left my advent calendar clean, simple, and bare so that every year I can decorate it differently depending on my style.  You could even add sticker numbers or draw on the numbers for each day.  I might end up doing that at some point but right now I'm loving this minimalistic approach.  I love the simplicity of these bottle brush trees this year.  You can find them everywhere! From Target, Walmart, or even Amazon.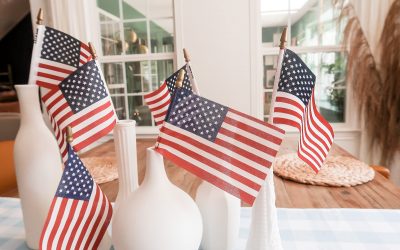 DIY Patriotic CenterpieceI have had all of these little bud vases for forever now.  Everytime I go thrift shopping I seem to find myself purchasing one.  I knew I wanted to do some kind of display with all of them at some point but could never decide what to do.  When...