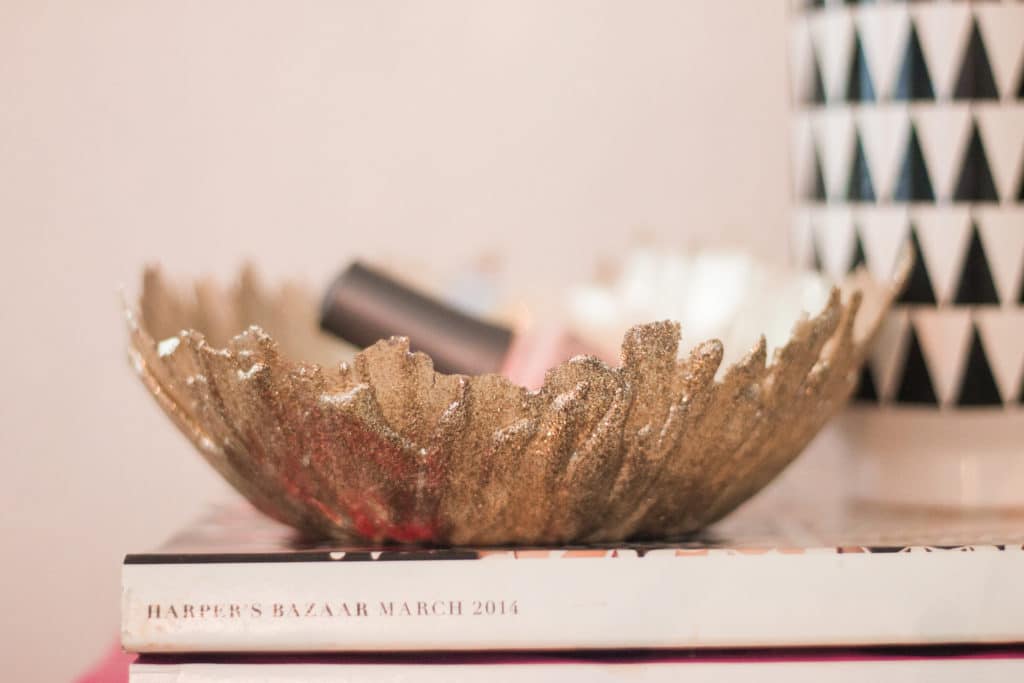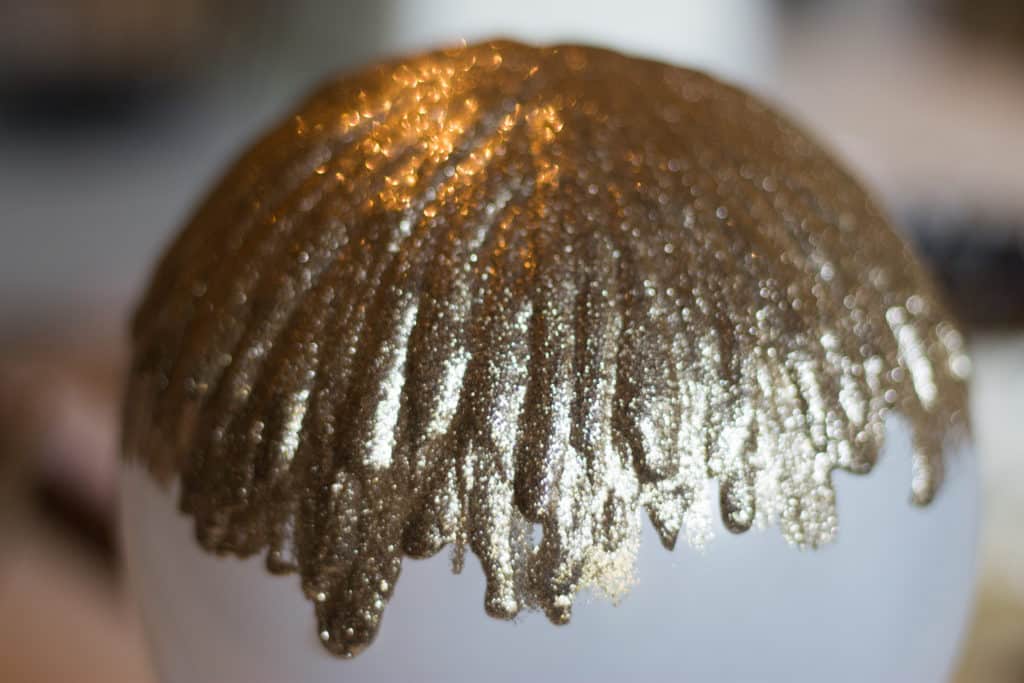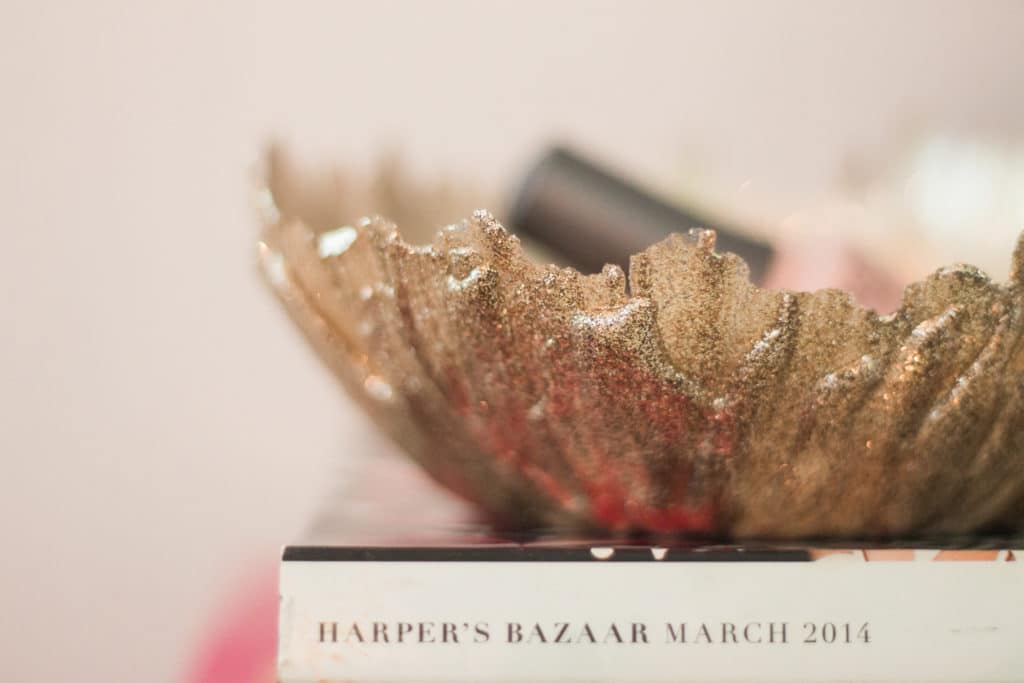 Materials
Glitter (color of choice, I used gold)
Mod Podge
Paint Brush
Balloon
Bowl
How To
Blow up your balloon to the size of bowl you want, but don't let it POP!
Mix the glitter with the mod podge, the amount it takes depends on your bowl size, I was left with a lot of glitter so I ended up doing some more DIY projects with the leftovers.
Paint the glitter onto the balloon flat and let it dry completely.
After your first layer is dry, pour the glitter onto the bowl and let it pour down the balloon.  Don't do too much, because you don't want it to drip off, but enough for it to be thicker and have the thick pour like mine does.
Let the glitter dry over night and then pop your balloon.
Fill with light objects or keep it empty and use your bowl as a chic and glam way to dress up your home office or vanity.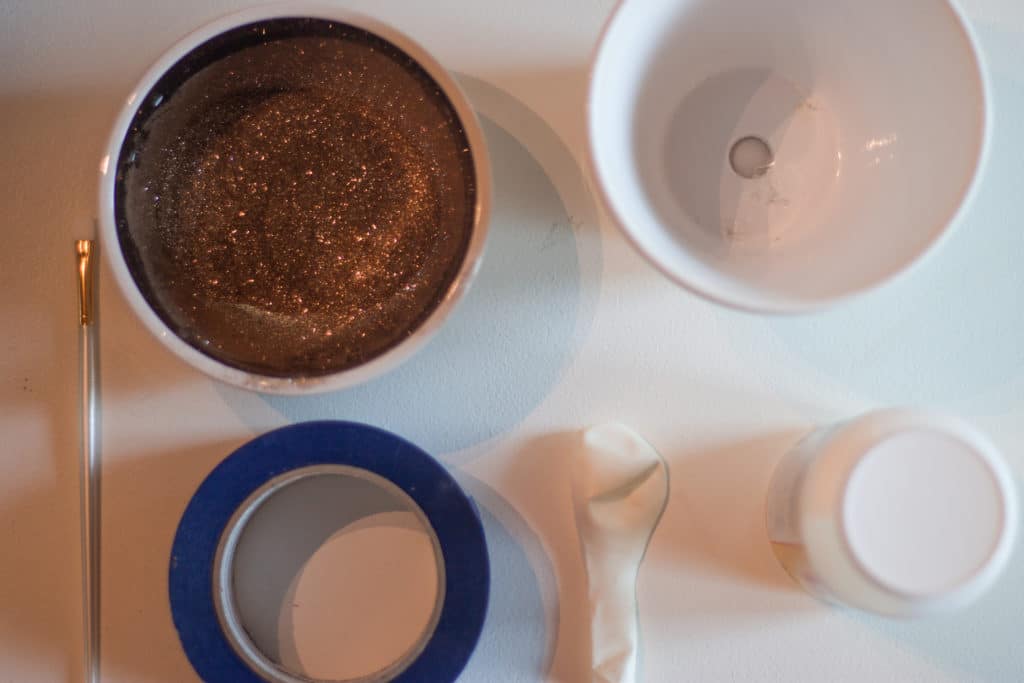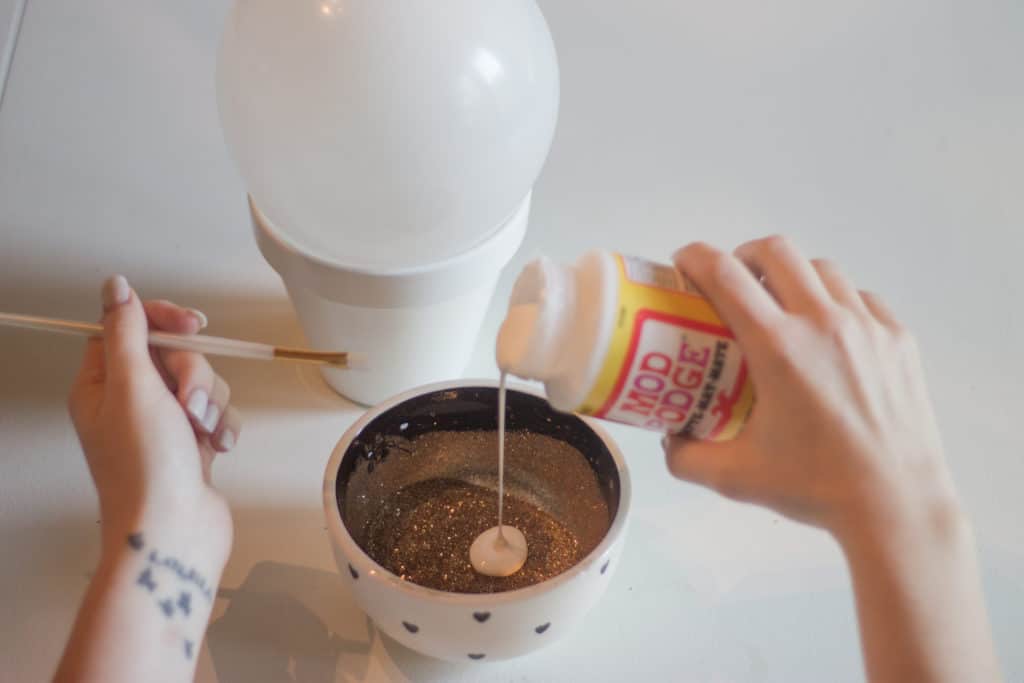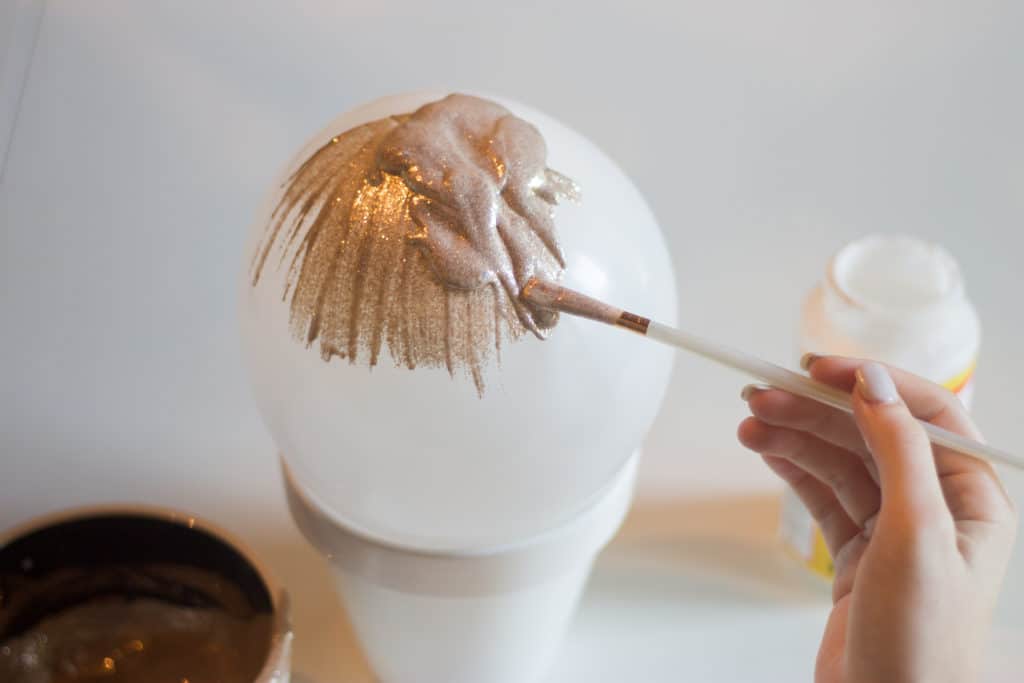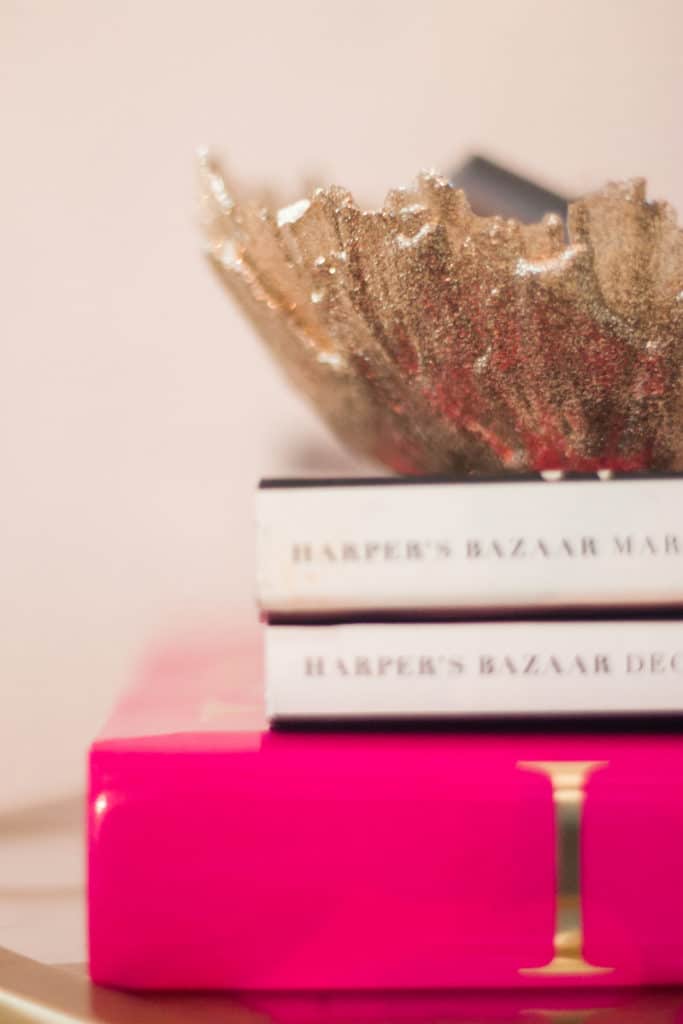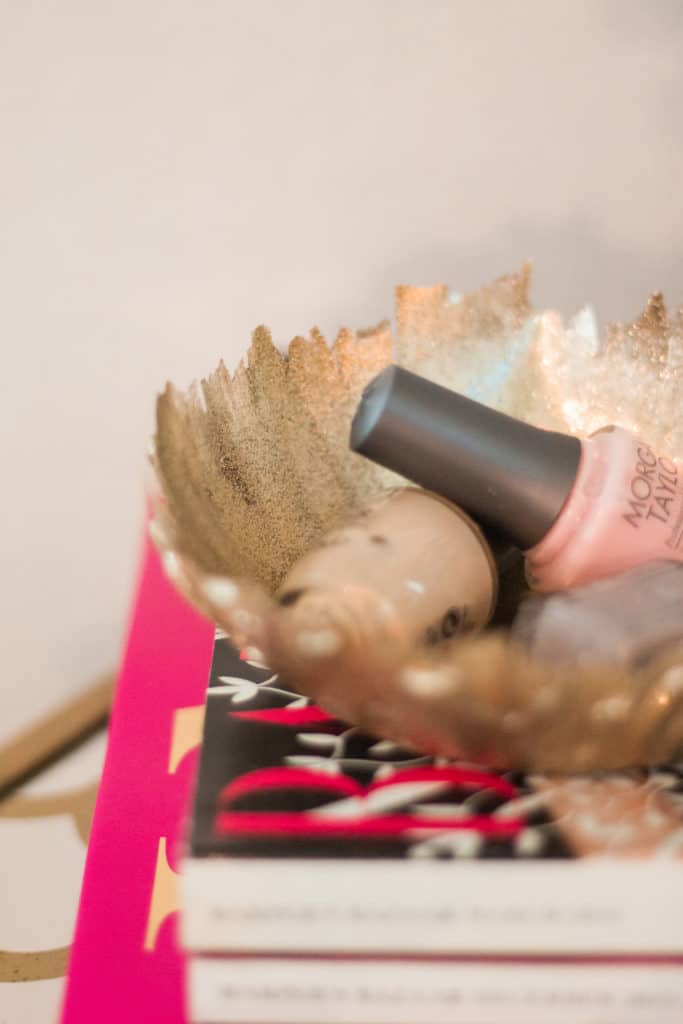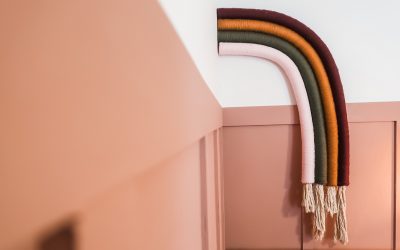 A fun, inexpensive, DIY rainbow wall art project sure to complete any space in your home.