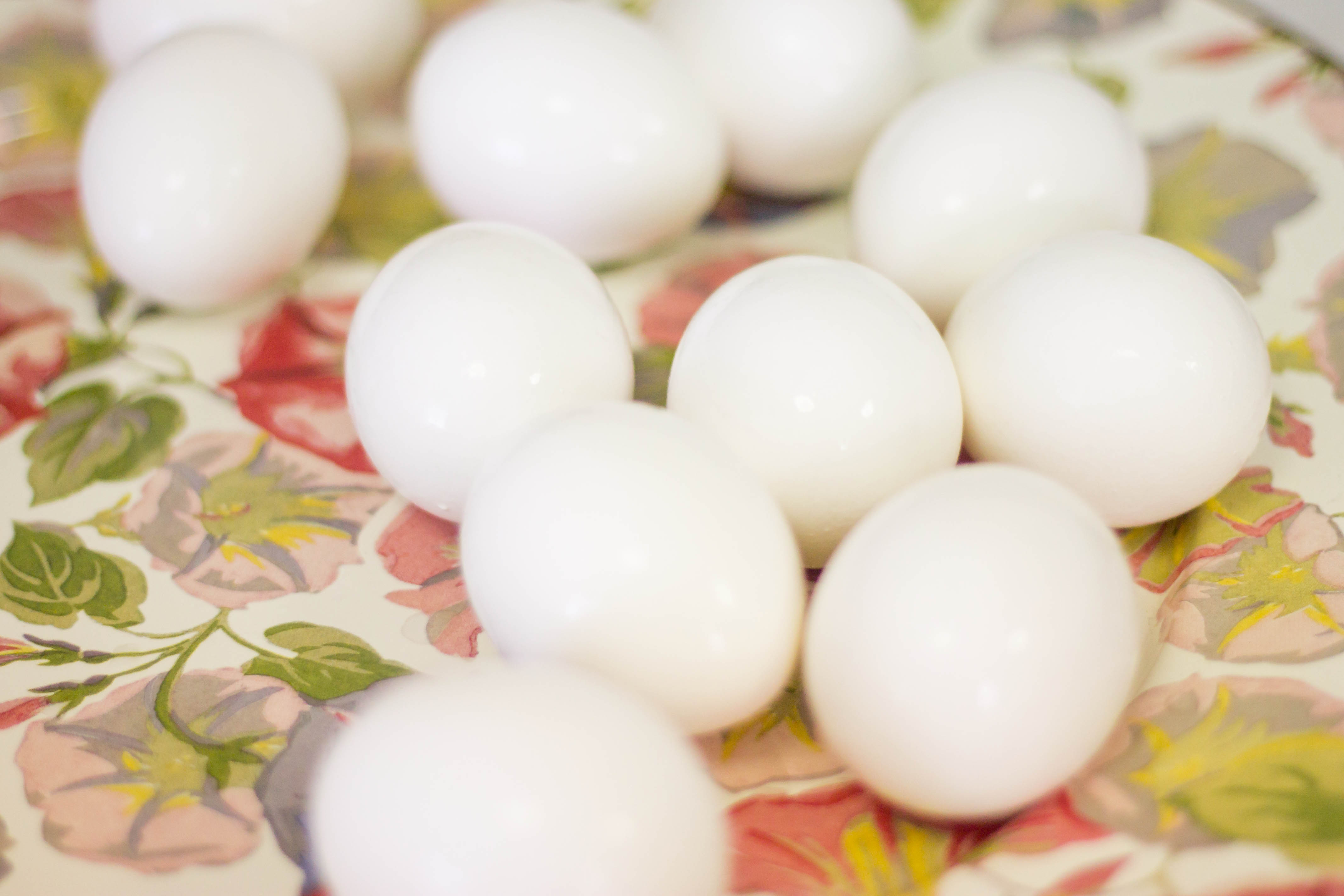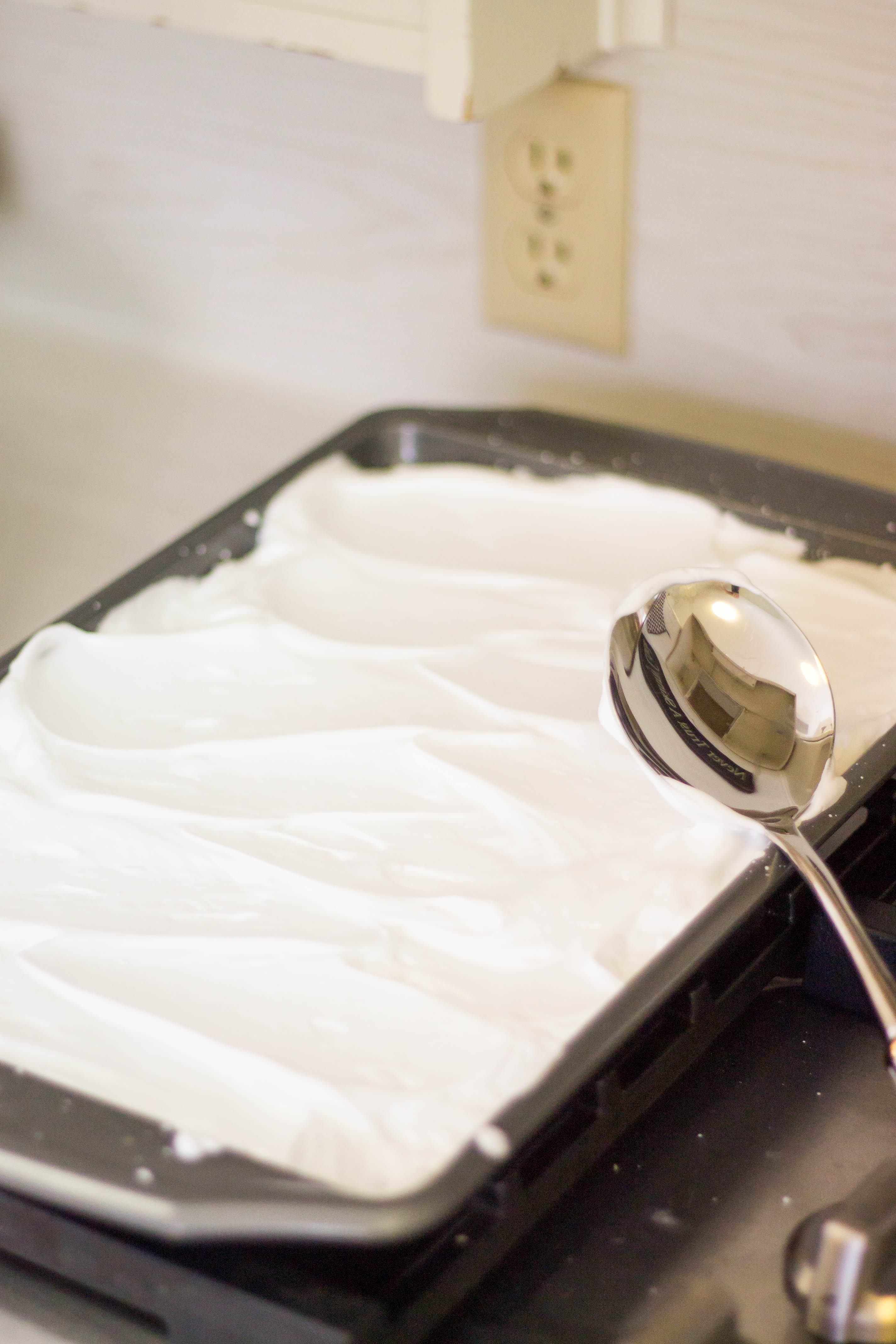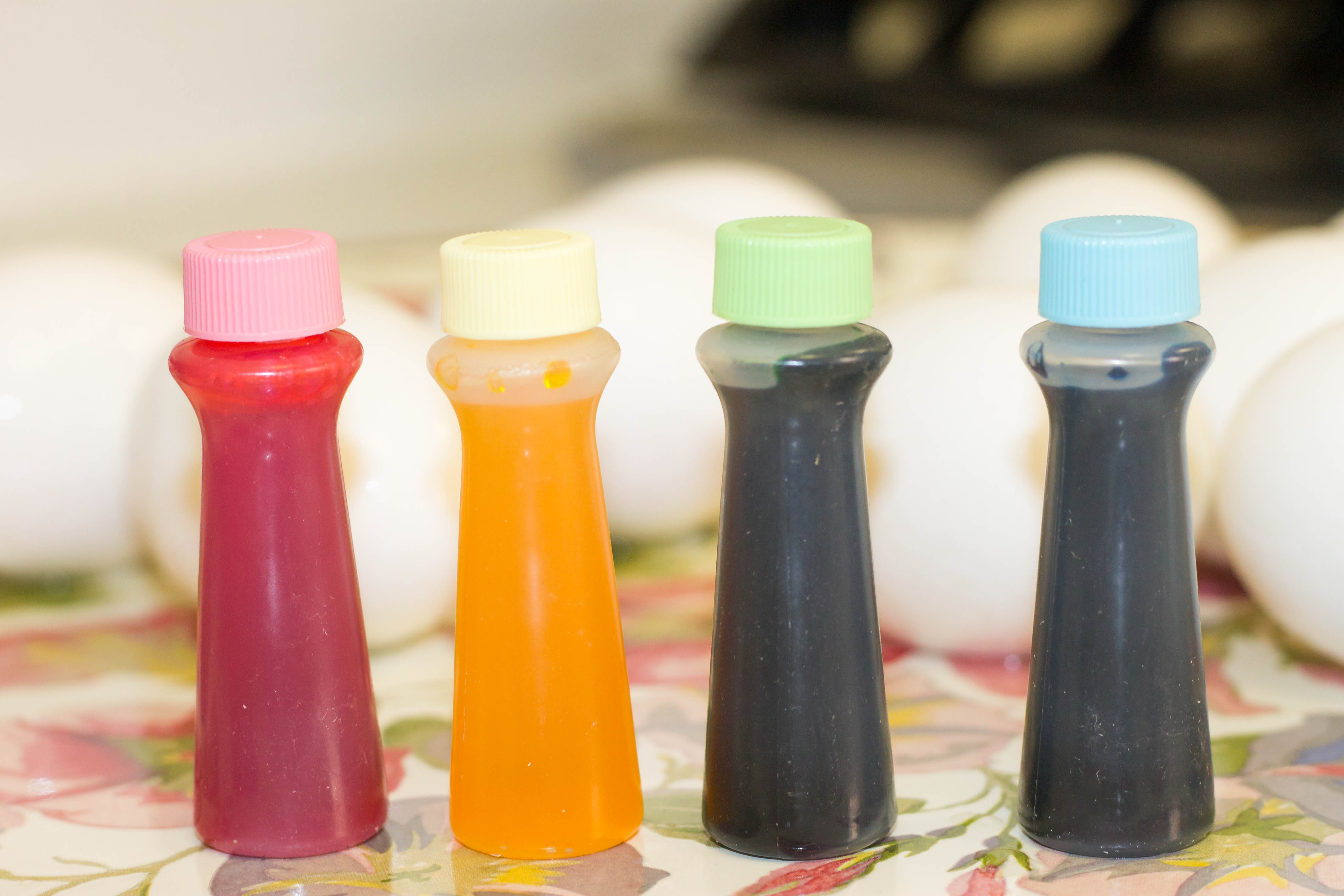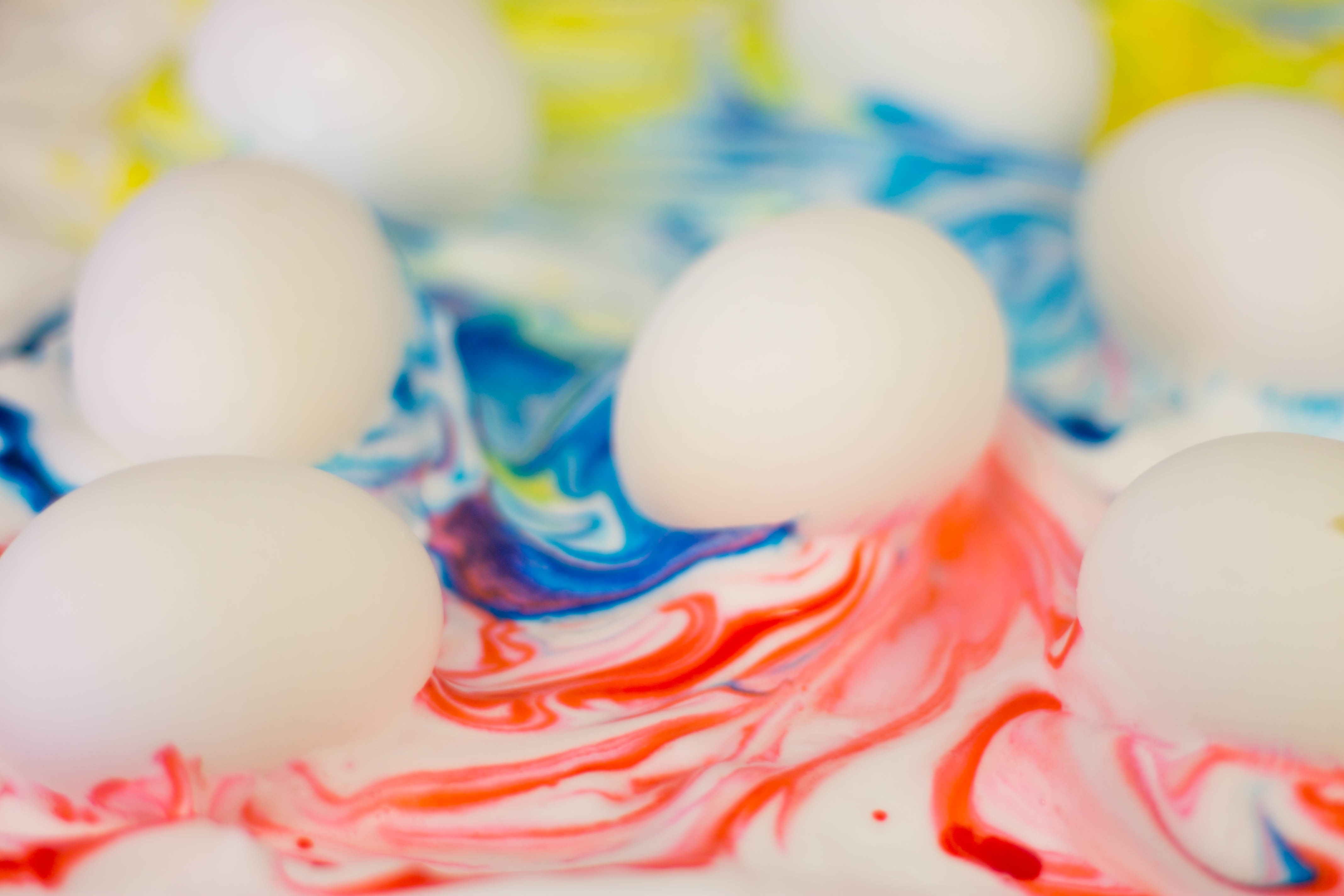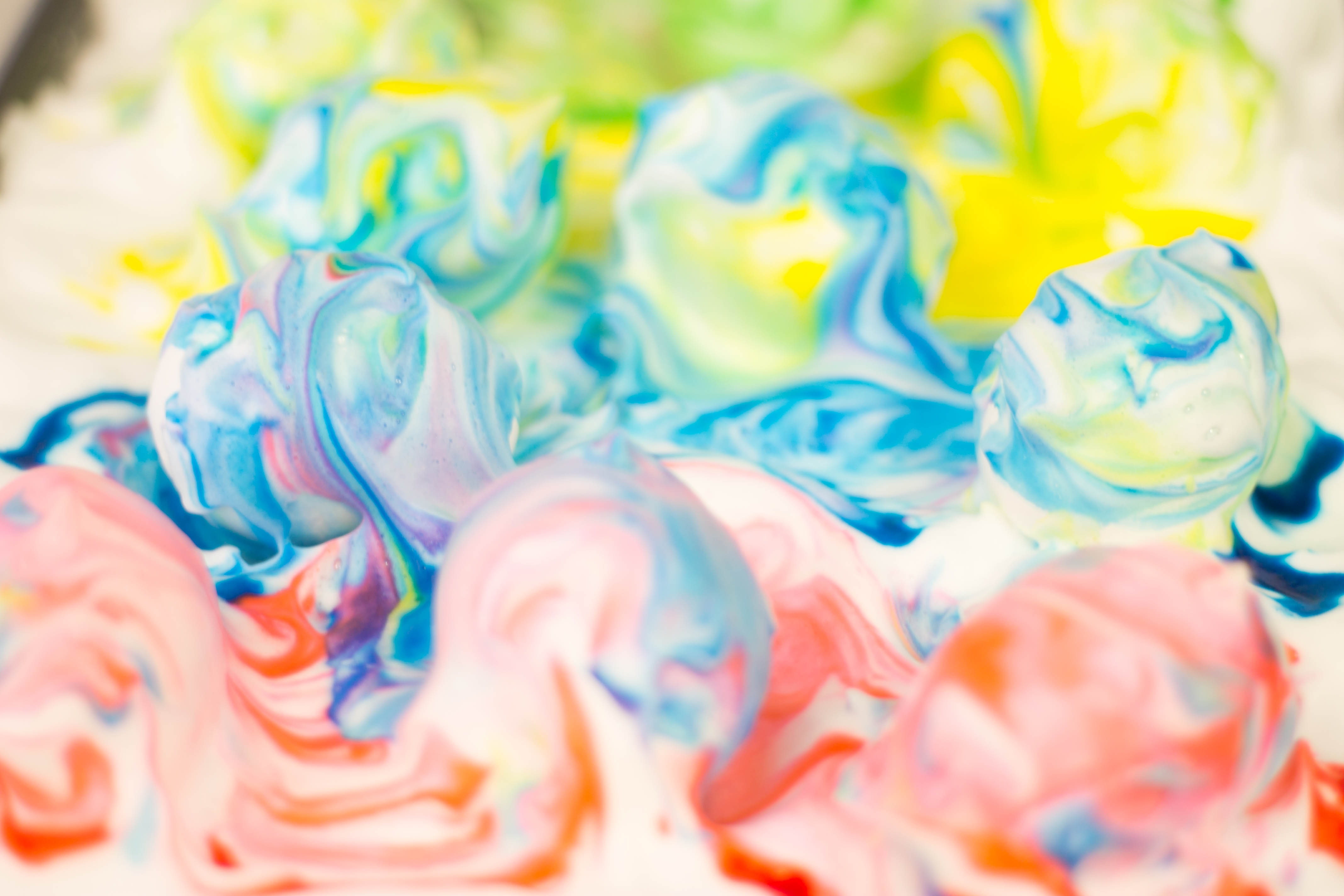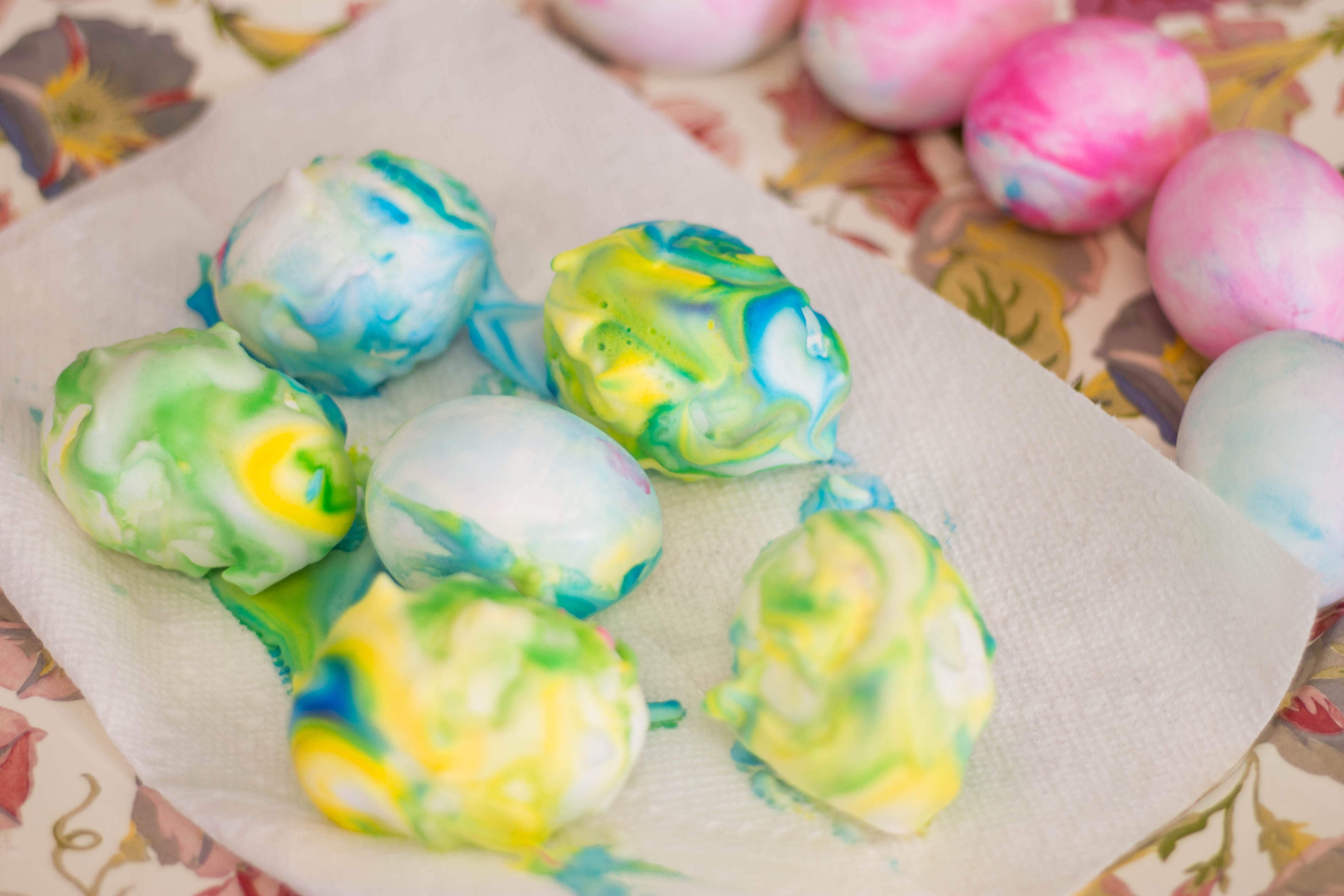 What You Need:
Eggs (Hard boiled but not peeled)
Pastel Food Coloring – I used this one
Shaving Cream
Paper Towels
Tooth pick or straw
Cookie Sheet
How To:
Hard boil your eggs but don't peel them! You can peel them if you want but they will last much longer if you don't. We are boiling them to make them harder and if they do happen to break at any point there wont be eggs everywhere.
While your eggs are boiling, get out a cookie sheet and spray an even layer of shaving cream across it.
Evenly distribute drops of your food coloring of choice on top of the shaving cream
Take your toothpick or straw and swirl the food coloring around lightly
Place your eggs on top of the shaving cream covering the entire bottom half then flip them over to cover the other side. Leave the eggs in the shaving cream for 10-15 minutes. The longer you leave them the darker the coloring will be.