This DIY Rainbow is easy, fun, cute, and very inexpensive… but it's tedious.  Let me tell you!  Karsyn loves rainbows so I knew I wanted to do something cute for her room and now that I'm done with this beauty – I'm glad I did it.  But I might have cursed a little during the process.  And not because it's hard… it's not.  But because my arms were tired from all the wrapping of the yarn around the noodles.  Haha!  So pick a show on Netflix for this one because you're going to want something to watch while you wrap.  I can't wait to see your version of the rainbow!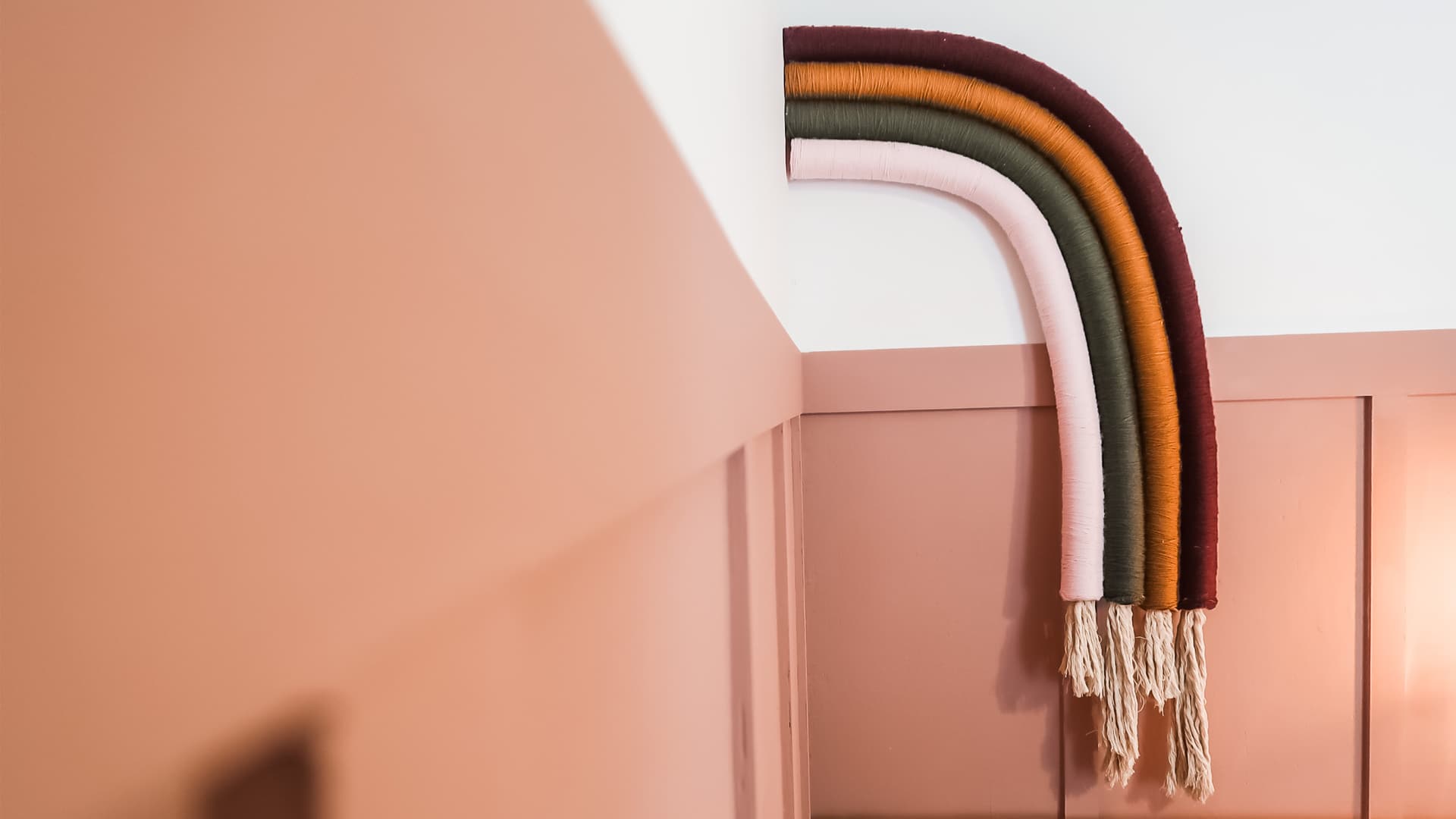 Step One | 
Cut your pool noodles to size.  My outer rainbow is a full sized pool noodle.  For each layer below it I lined up the noodle and bent them to the shape of a half rainbow then cut any access of the bottom.  You'll do this for every layer.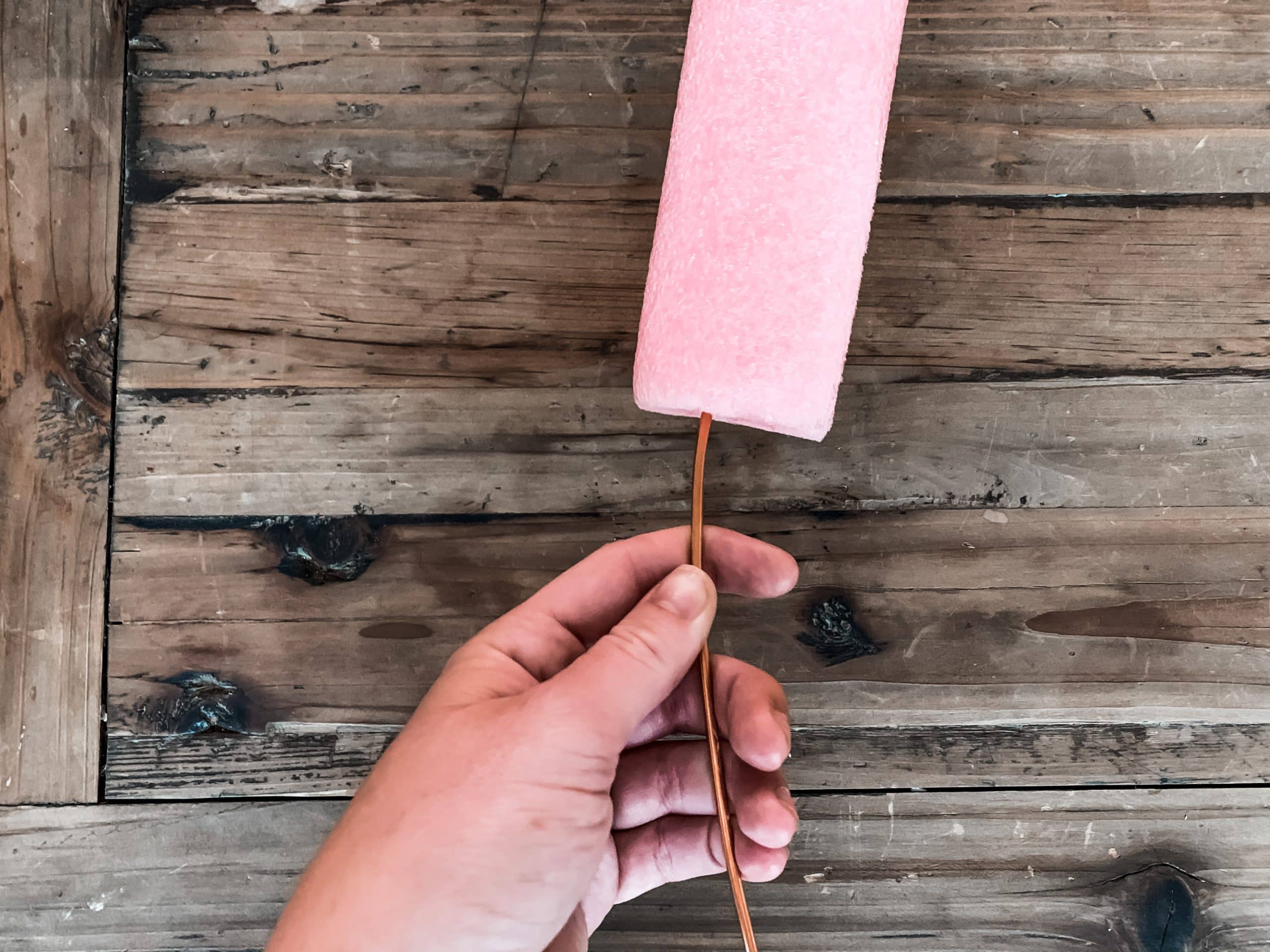 Step Two |
Insert your copper piping.  I used this one.  It's easy to cut with scissors and then bend it back and forth just once until it snaps apart.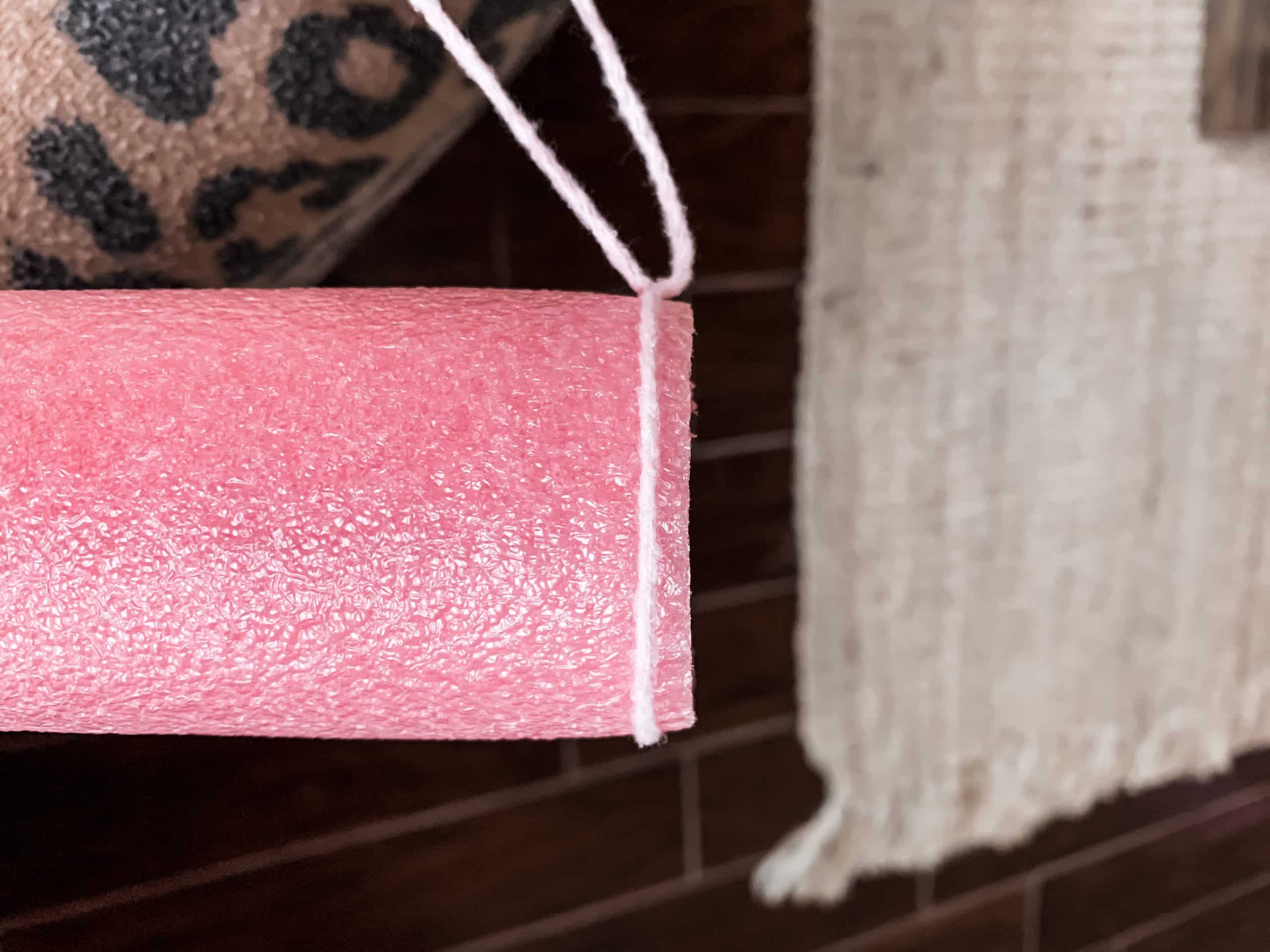 Step Three |
Pick out your yarn and tie it in place at the top of your pool noodle.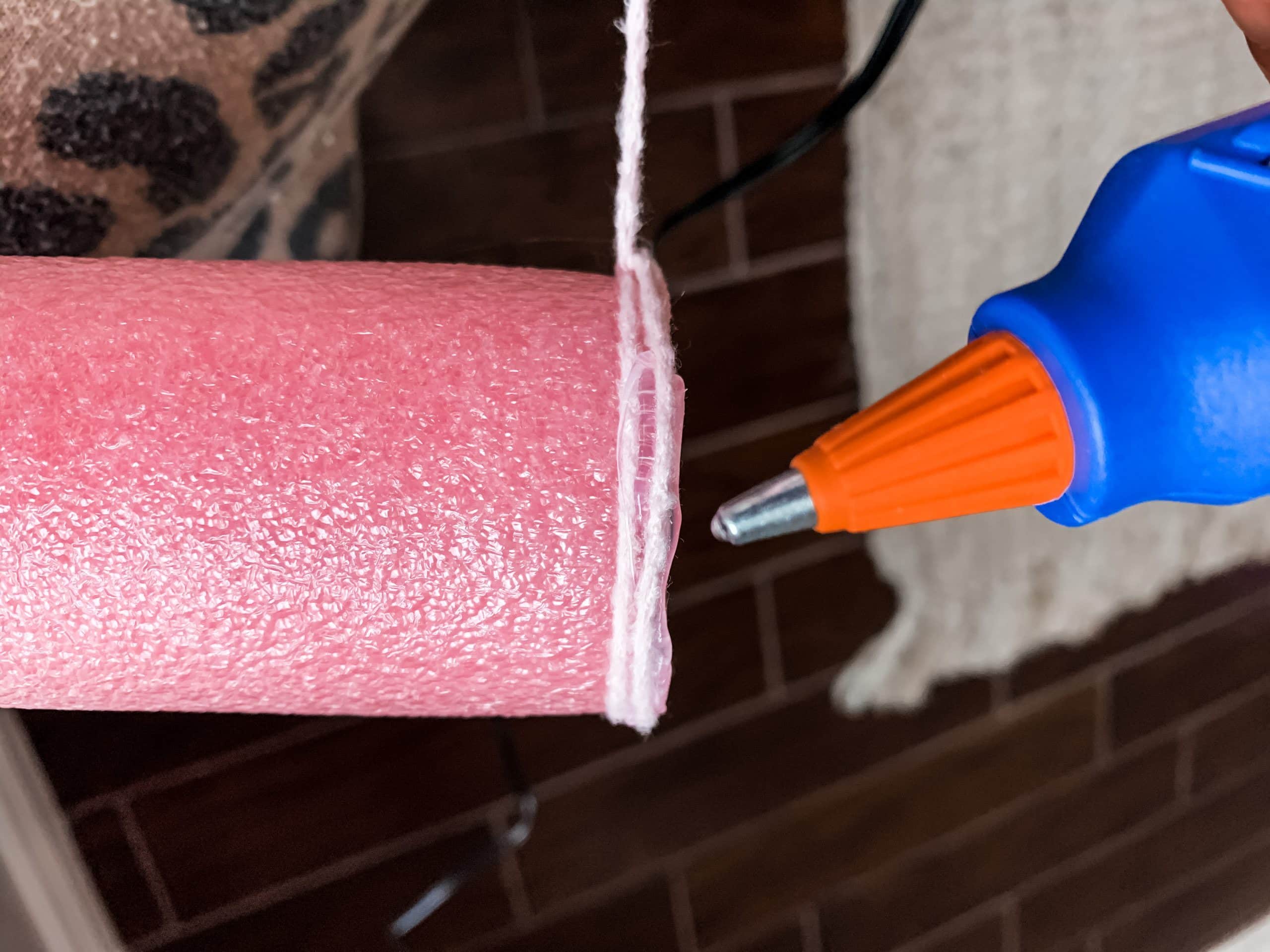 Step Four |
Using a hot glue gun, glue the first few wraps of yard about an inch down your pool noodle.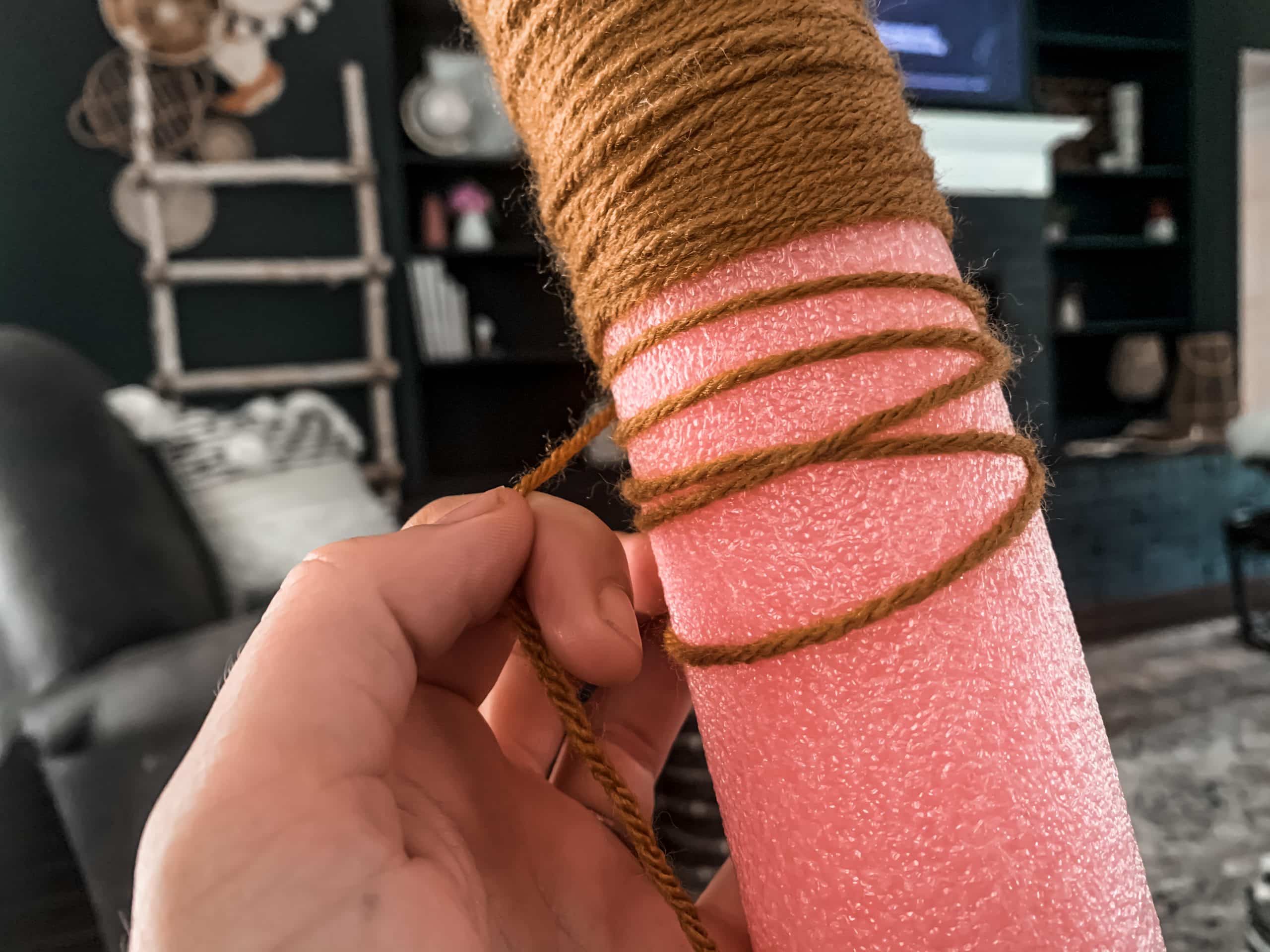 Step Five |
Get to wrapping.  Find a good show on Netflix to watch because this is tedious and takes some time! … I recommend Unsolved Mysteries.  SO GOOD. Haha!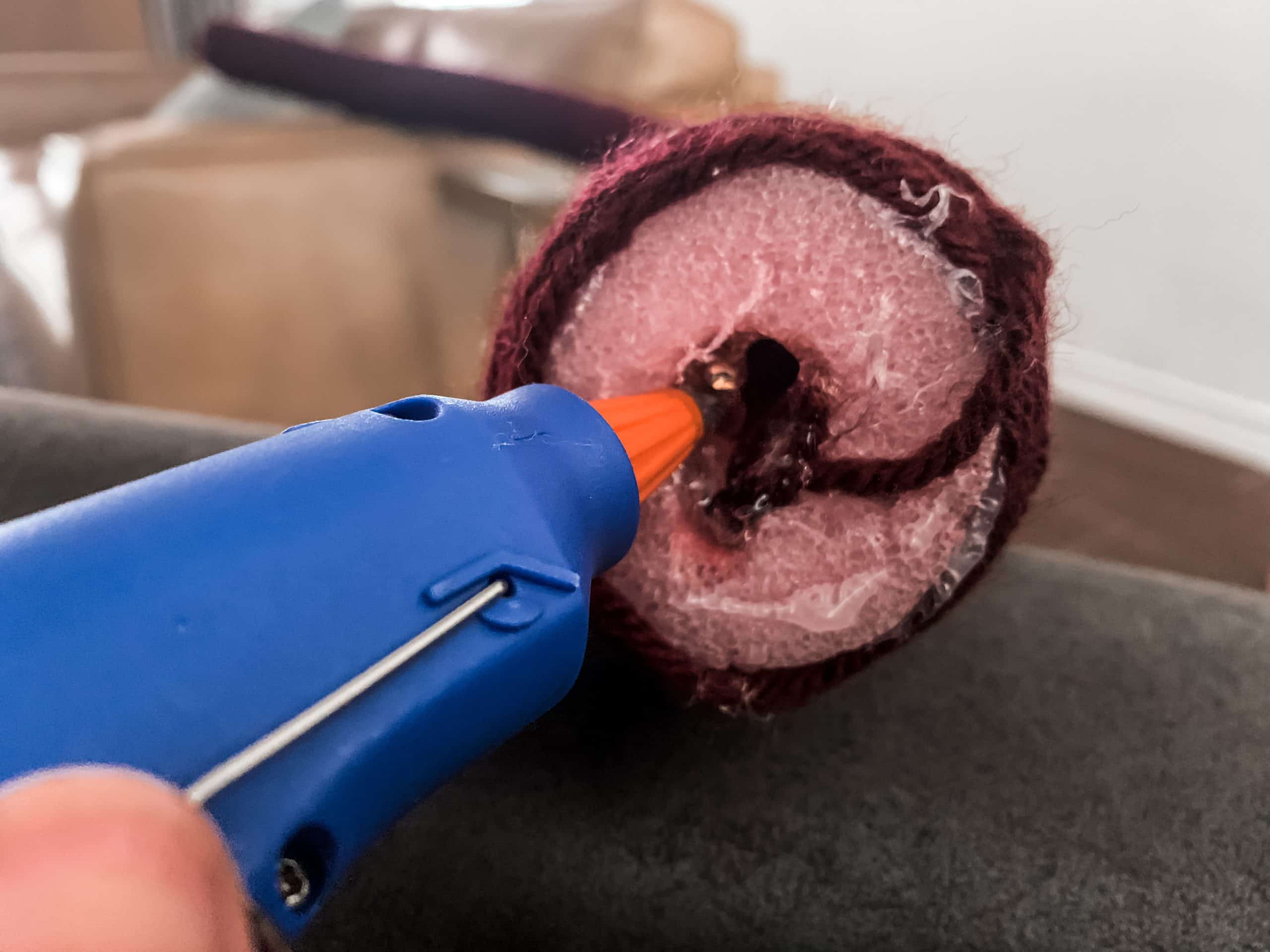 Step Six |
When you get to the end of the noodle, hot glue the last few wraps and then glue the left over yard into the center of the end of the noodle.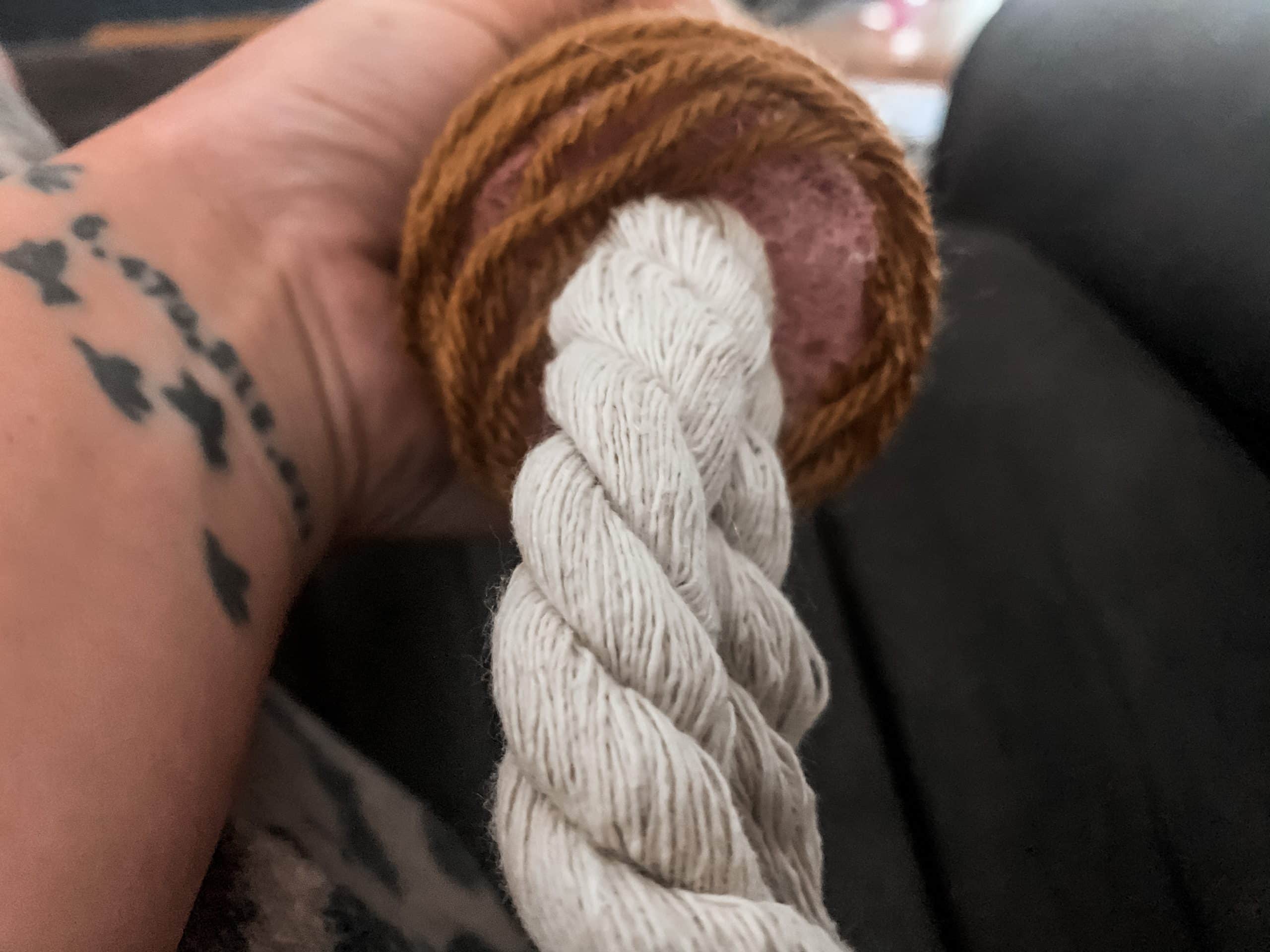 Step Seven |
Using the thick cotton rope, cut it to the size you want.  I did different lengths for every noodle.  Then fold it in half and hot glue it…a lot… and stick it inside the end of the pool noodle.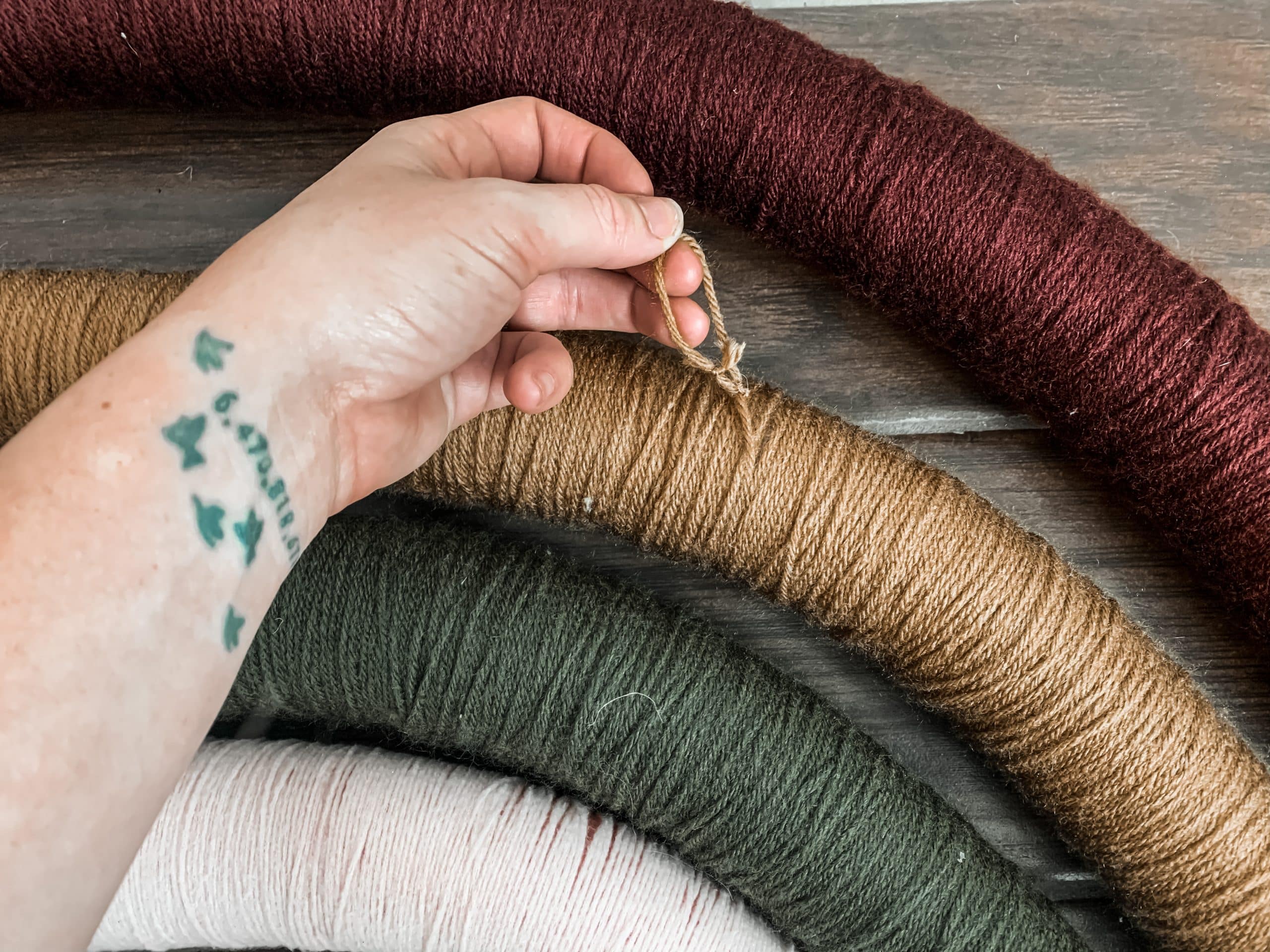 Step Eight |
Before gluing all of the noodles together use the yard you used on the second noodle from the top and tie it around the noodle creating a loop to hang it on the wall with.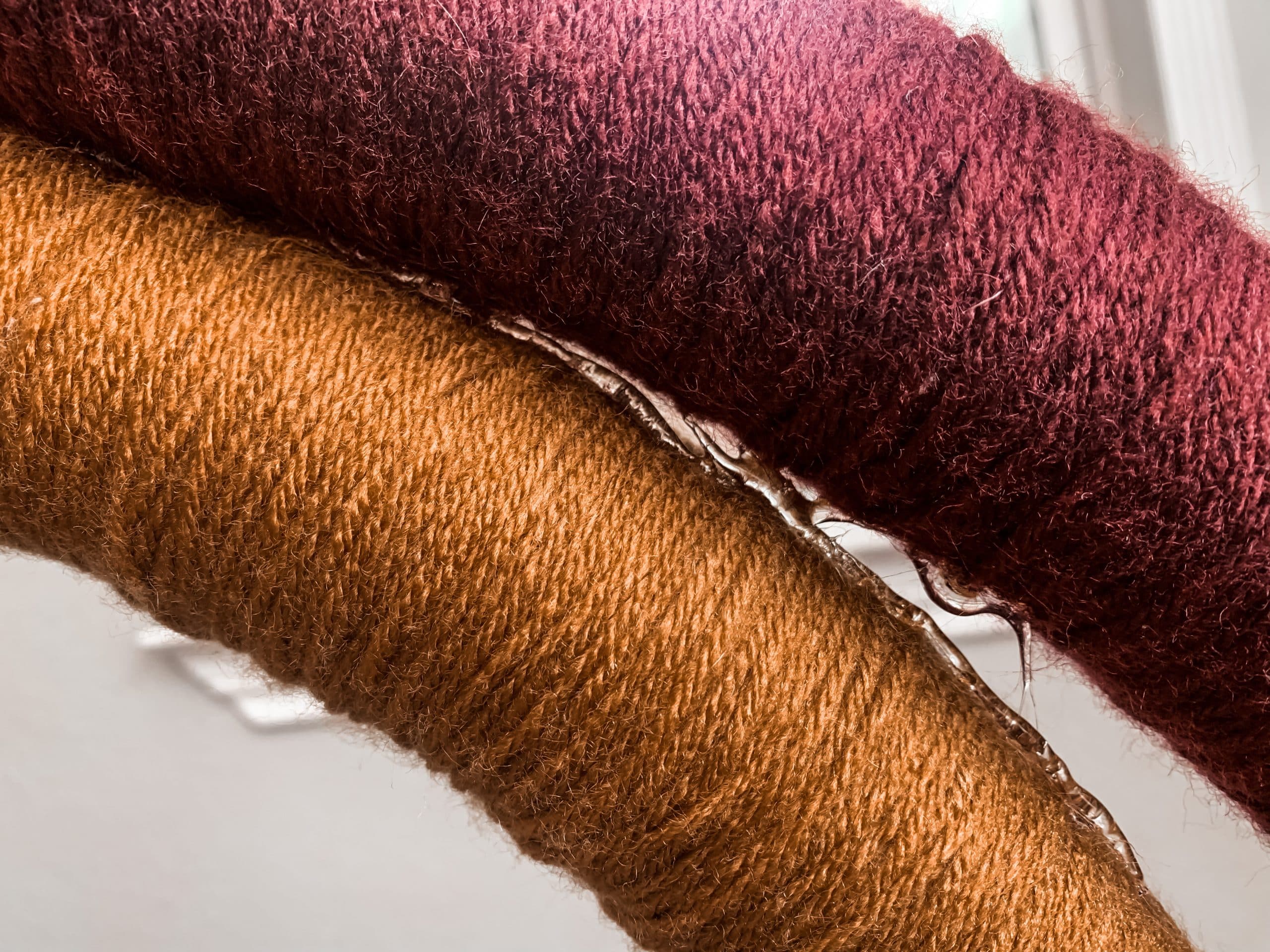 Step Nine |
Hot glue each noodle together.  One at a time.  Press them together until the glue is dry.  Then go hang it up!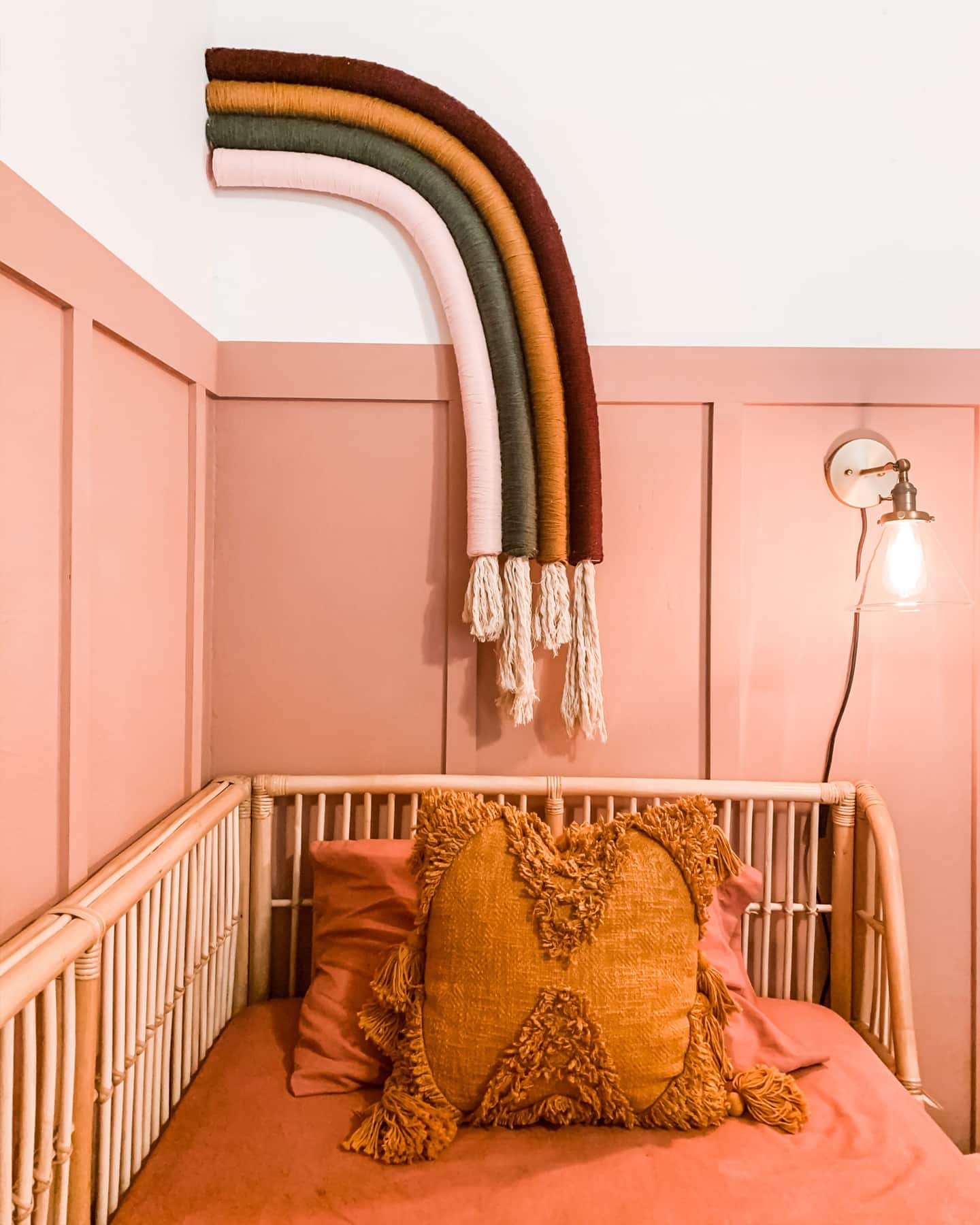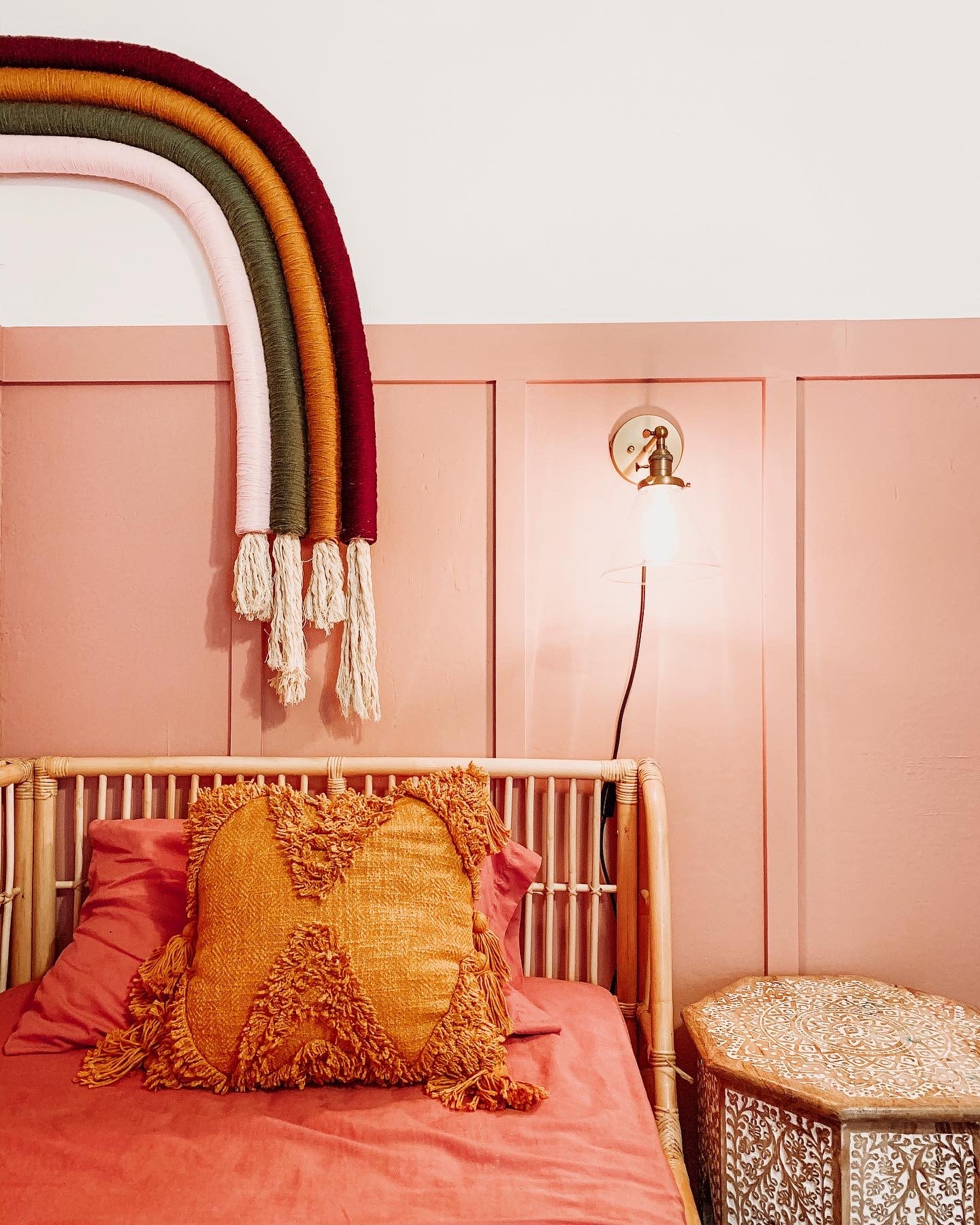 Material List |
Pool Noodles

Yarn

(Any kind you want! I didn't even use a full bundle of any of my colors. So I have stuff left over for more projects!)
Cotton Rope (I got a big one for more projects! You'll have lots left over.)
Hot Glue + Gun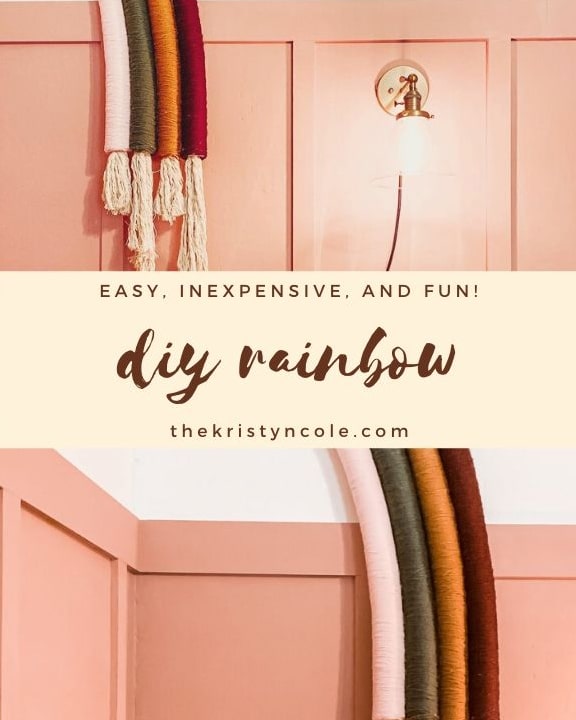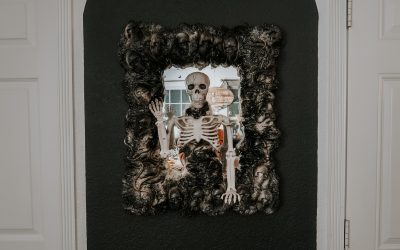 DIY Skeleton MirrorSupplies Mirror Skeleton Gorilla Glue Foam Spray Spray Paint Duct Tape Mini Skulls and Snakes Steps Clean your mirror and cut the top half of the skeleton apart from its legs.  Using Duct Tape and gorilla glue secure the skeleton to the mirror. ...