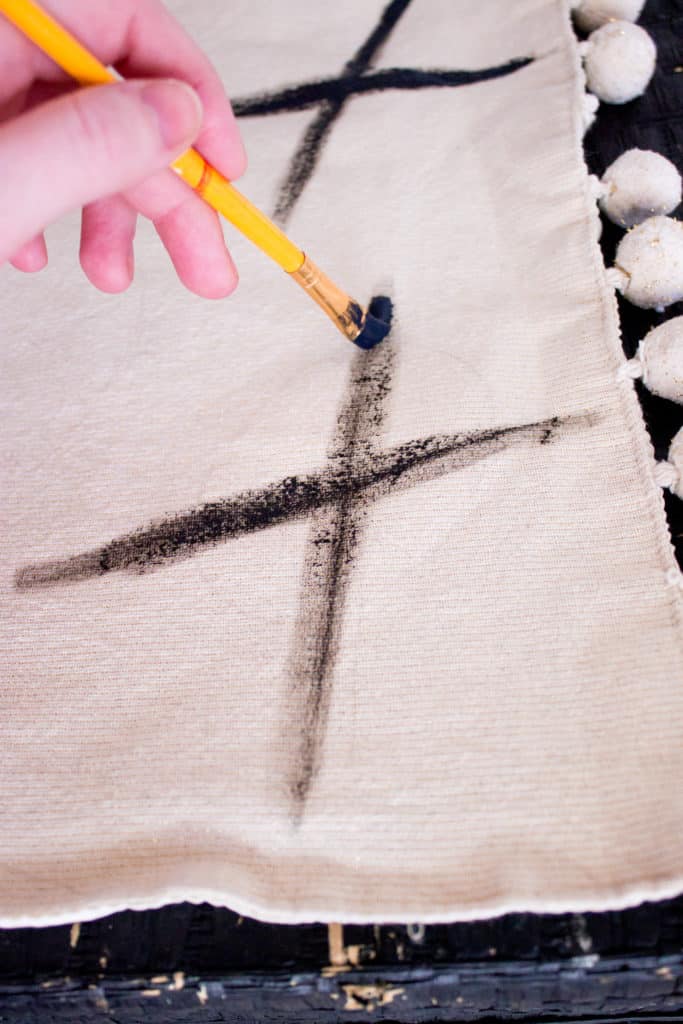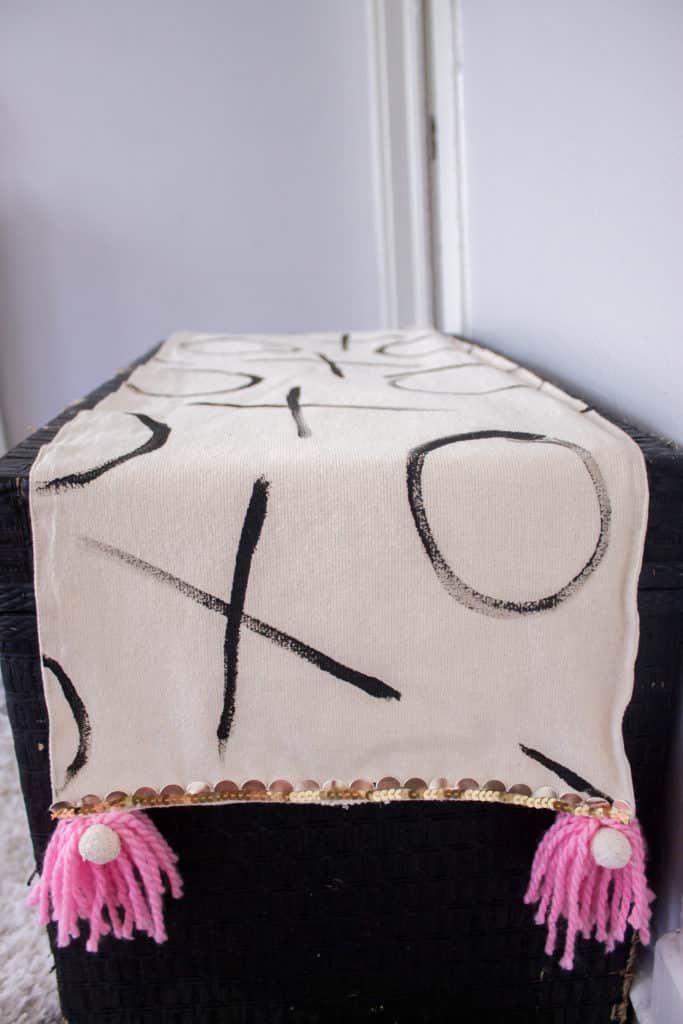 Materials |
Table Runner
Paint
Paint Brush
Ribbon or Decorative Trim
Hot Glue Gun
Hot Glue
Scissors
Yarn
How To |
I started by drawing out a few X's and O's at one end up my table runner, just to get myself started.  You can sketch them out throughout the entire table runner if you need to, but I just started the first 5 or so and then free handed the rest of them.
Paint out your X's and O's with light strokes so it gives the "faded" effect.  You can go over the starting point on each letter to make the fade more dramatic.  Once you finish doing all of your letters, let the runner dry completely.
After the runner is dry, add your deocrative trim.  I found mine in the dollar spot at Target just a week or so ago.  If you hurry, there still might be some available because it's a Valentine's Day decor.  Cut the trim at the length you need to go across the entier end of your runner.  I used two different trims so I cut out 4 pieces.  Two for each side.
Hot glue down your trim where you want it.  My table runner had the balls on the ends already, but I was missing a few so I went ahead and cut off all of them but the last two on each end.  That helps me decide that I wanted my trim right at the end up of table runner.
Next you can make tassels, if you want, using yard wrap it around your hand 12 times.  Take a separate piece of yarn and tie it through the middle of the circle of yarn and then on the opposite side cut the circle to form the tassels.  Secure to your table runner with hot glue, sew it on, or tie it to an already there embellishment like I did with the balls.
Enjoy!