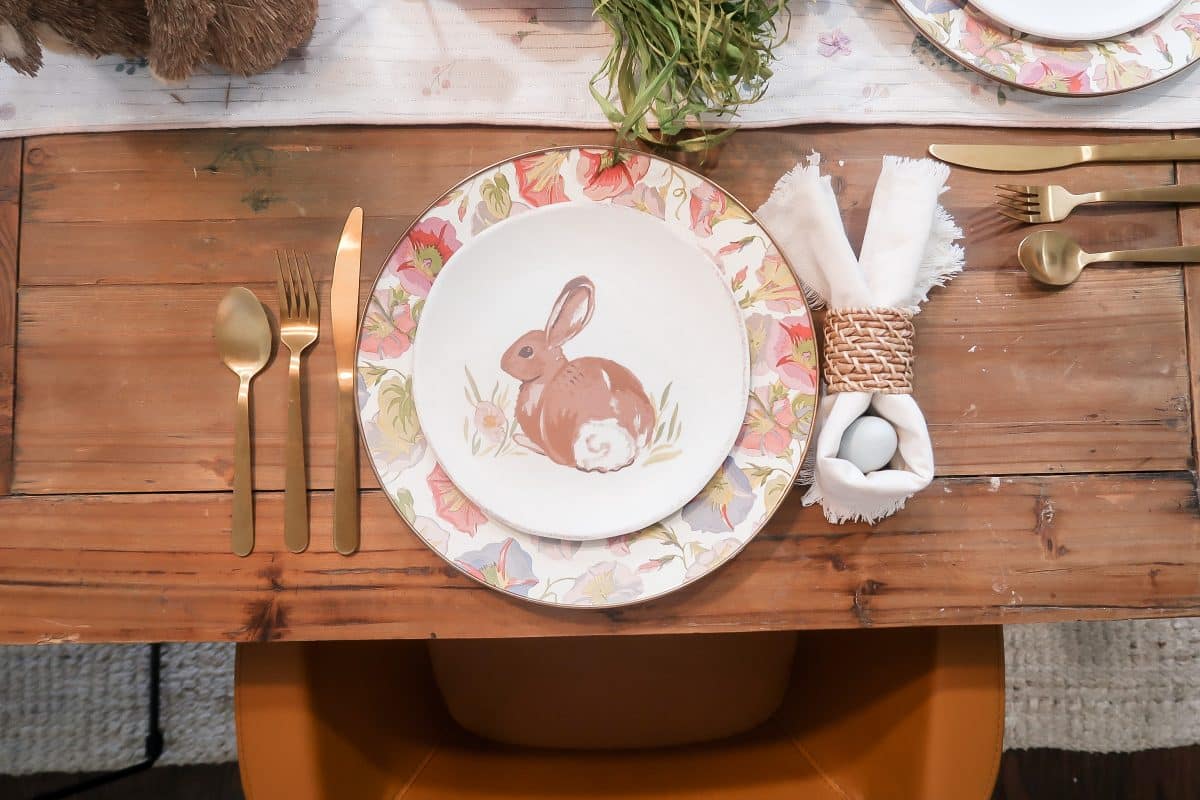 Spring Time
Easter is one of my favorite holidays to decorate for because it means many different things that are special to us.  It's a weekend we celebrate Jesus and it means that Spring has finally arrived here in Texas.  I love using soft muted colors like blush pink, pale blue, yellow, and light shades of green to bring spring indoors.  We are also partial to bunnies around here because of our sweet Holland Lop Beau so we love having bunnies on our table for Easter dinner.
Floral Plates
My favorite dishes I own are my Courtly check plates from Mackenzie Child's but during spring I bring out my floral designs.  I forget how much I love them because I rarely use them but after setting the table with them this year I have decided to bring them out more often.
Pampas Grass
Pampas grass has become more and more trending the past few years and its being used to decorate our homes with all year long.  I love to mix the grass with bright florals during the spring and summer time.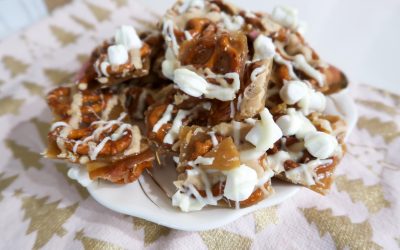 Pretzel Drizzle BrittleIngredients 3 cups of Pretzels (give or take to fill a layer on your cookie sheet) 2 sticks of butter 1 ½ cups brown sugar 1tbs vanilla extract 10 White chocolate peanut butter cups ½ cup white chocolate melts 1 cup marshmallows Sea salt...