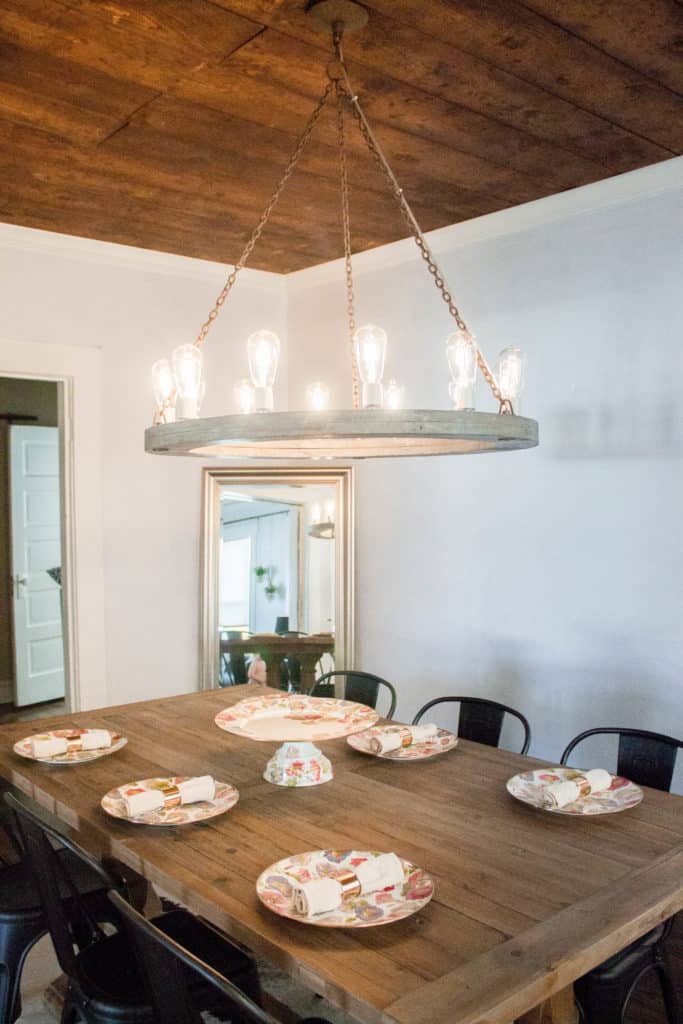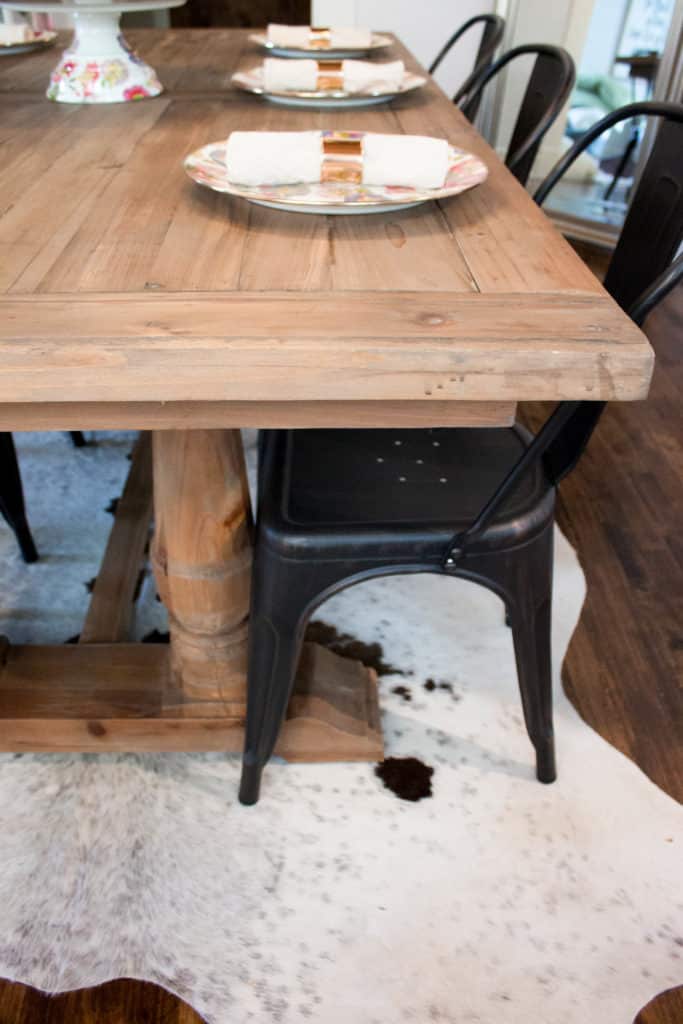 When we first moved into this house a year ago I knew I wanted to keep the original charm of this farmhouse, but I also had to figure out a way to keep my style incorporated into it also.  From a girl whose entire house was all white EVERYTHING… mixing more woods and metals into my home was a must but I still wanted a clean "glam" and industrial feel to the space.  My table and light fixture are both from Fort Worth Lighting, which is a local store for me and if you're in the Fort Worth area, you've got to go see them.  They have SO much more than just lights!  Which I had no idea that they did at first!
     I chose this table for my dining room because of the farmhouse style.  It was a great way for me to bring back the farmhouse charm into my home that it once was originally 117 years ago.  The shiplap on the ceiling is original and so are the floors, so that gives off three huge wood statement pieces and in order to break them up I needed more textures throughout the space.  I went with the metal walker edison chairs and the chain light fixture that has an antique finish.  The base of the light is also wood, but it's stained a weathered grey which really compliments my wall colors and sideboard against the back window.
     I'm not near done with this space, but I promised I would share updates with you all as I added new pieces here and there.  My uncle and I are working on a really cool custom bar project and I plan on putting up a large gallery wall on the back wall.  Can't wait to share those projects when I get them done.  Hope you love where I'm going with the room… I fall in love with it more and more every day.