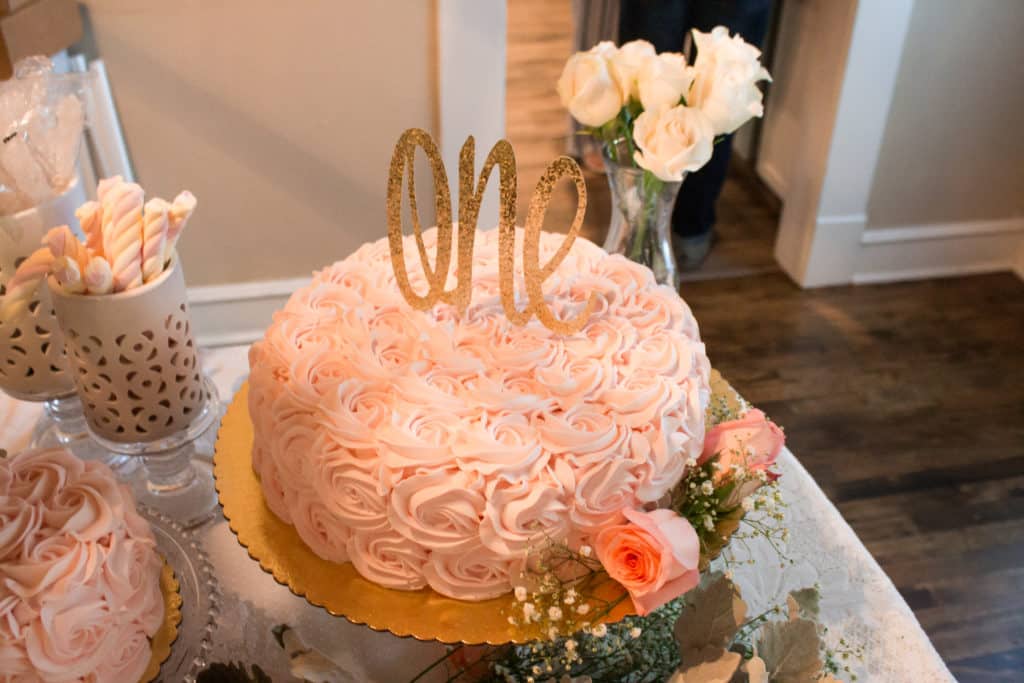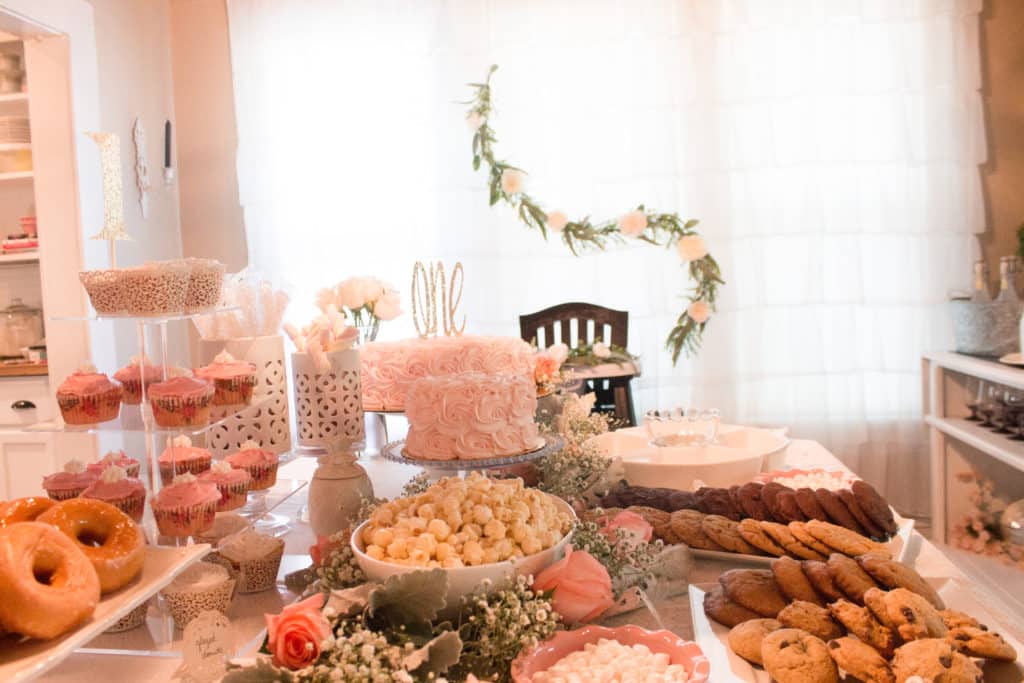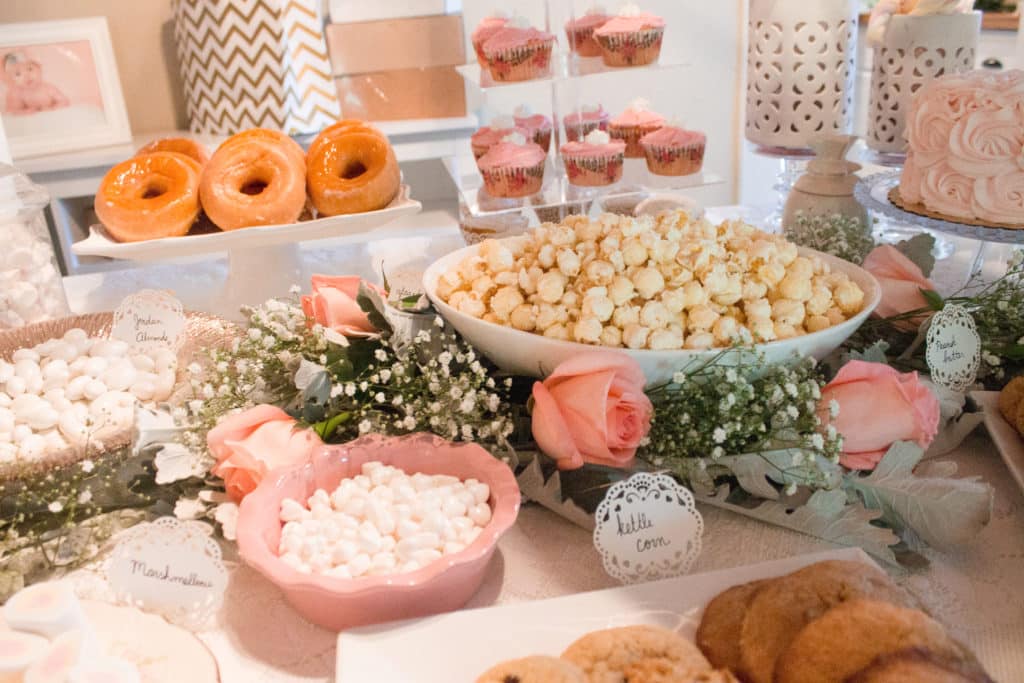 I love to throw parties so even though a lot of people told me "She's not going to remember her first birthday!" I still went all out.  Besides, these are the years when I can do the parties however I want.  You know, before Karsyn starts liking cartoon characters and having opinions of her own about what color and flavor the cake should be.  So happy birthday to your babe, but happy party planning to you! Ha!
The first thing that comes to my mind when I think about a baby is how sweet they are and how good they smell after a bath.  Those two things are what led me to the theme of this party.  A table full of sweets and flowers all over.
I collaborated with some very unique and creative shops on the party favors and decorations for this party. I hope you love it all as much as I do.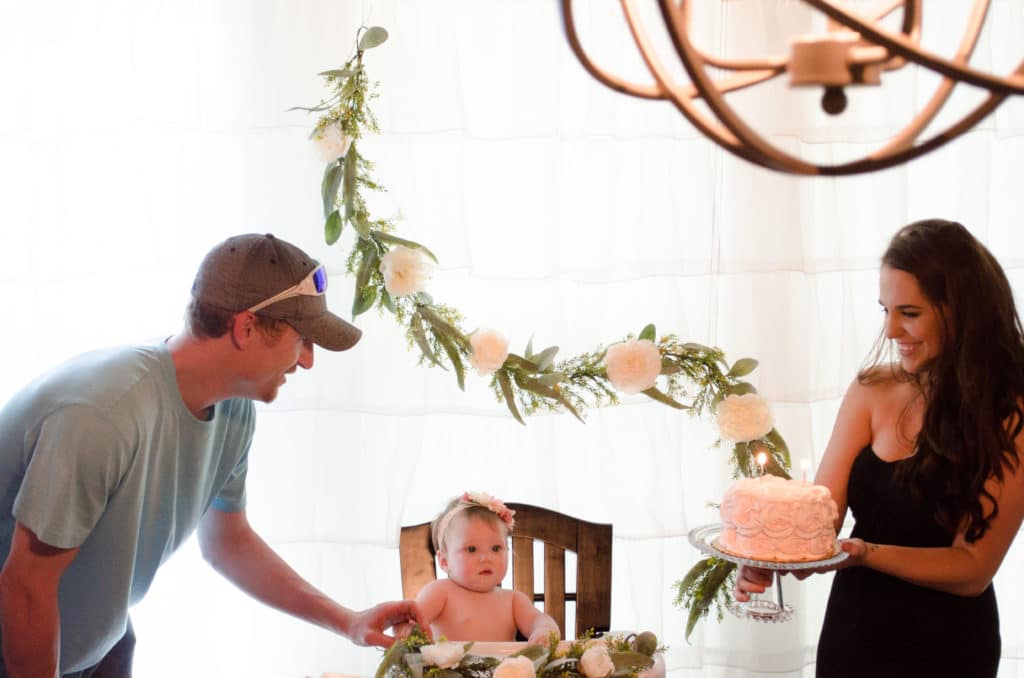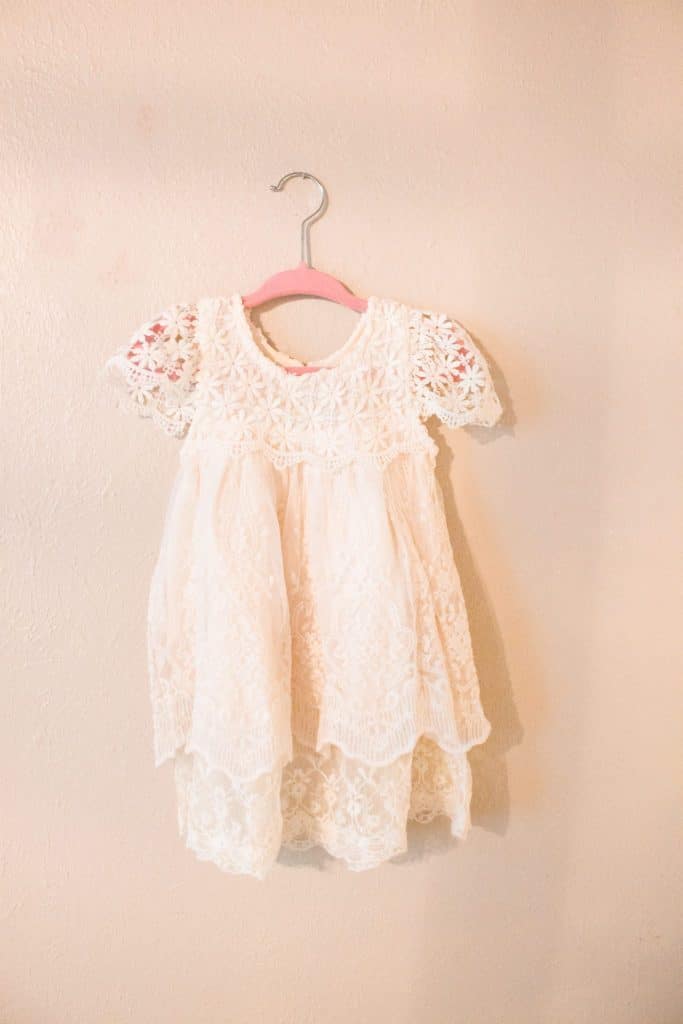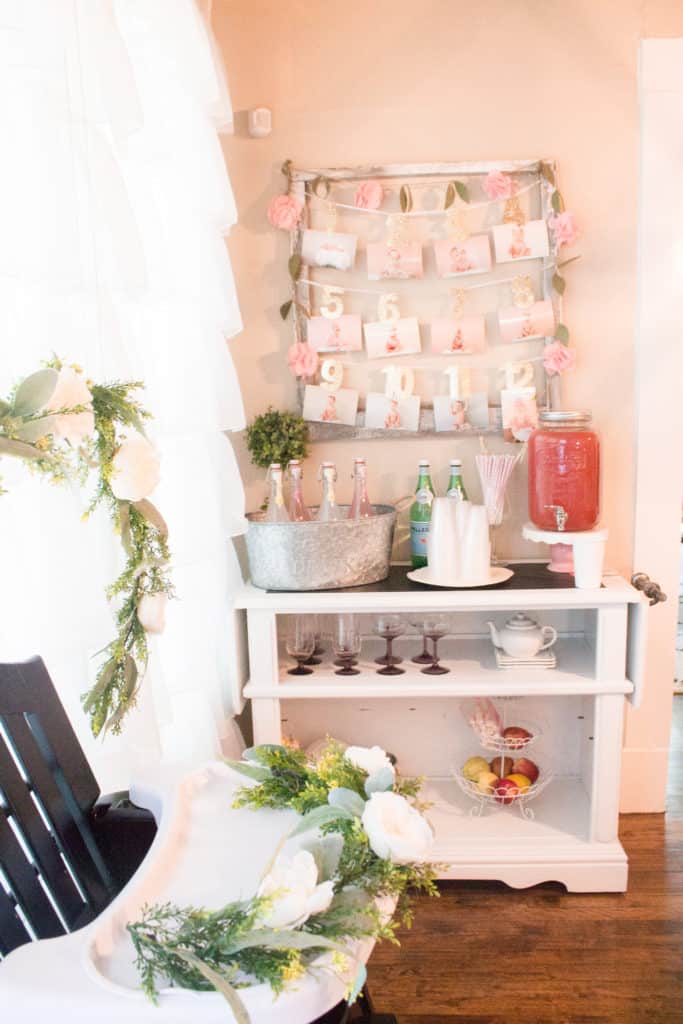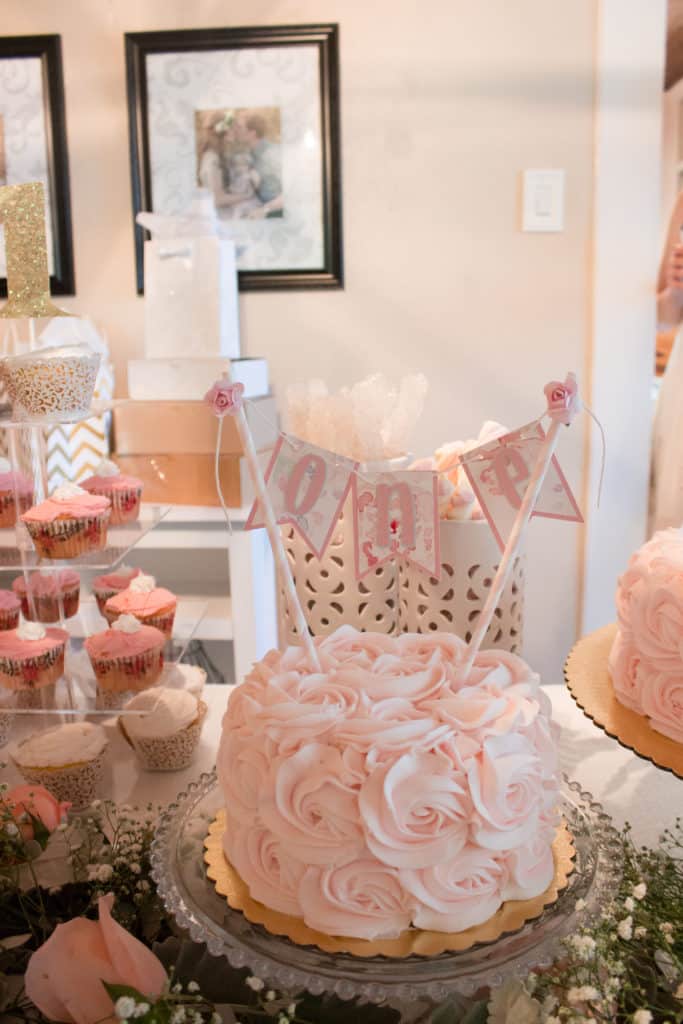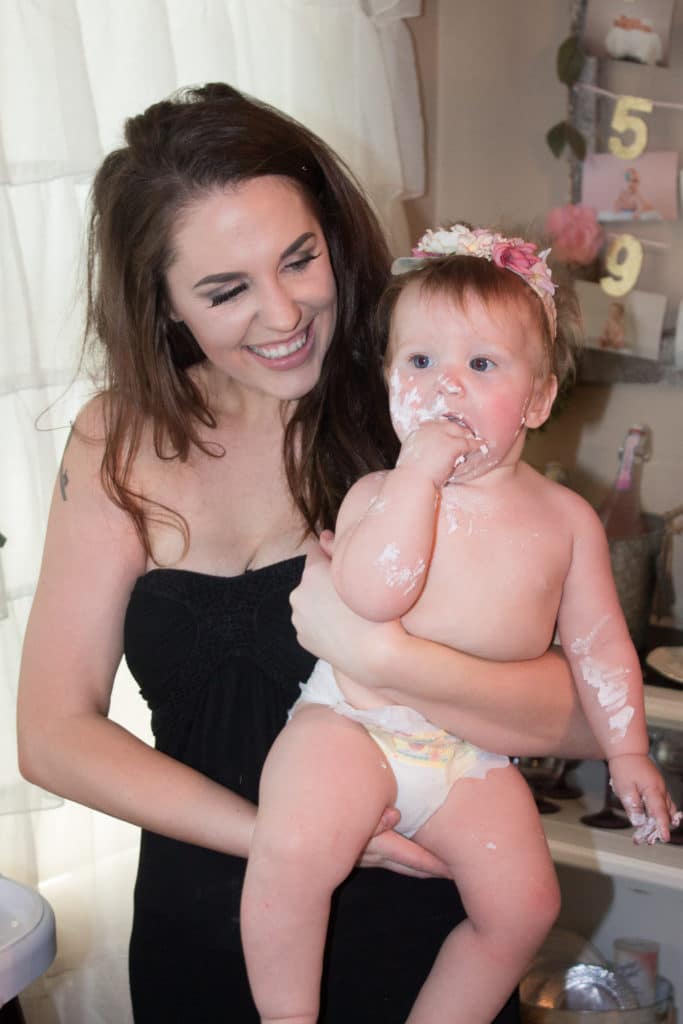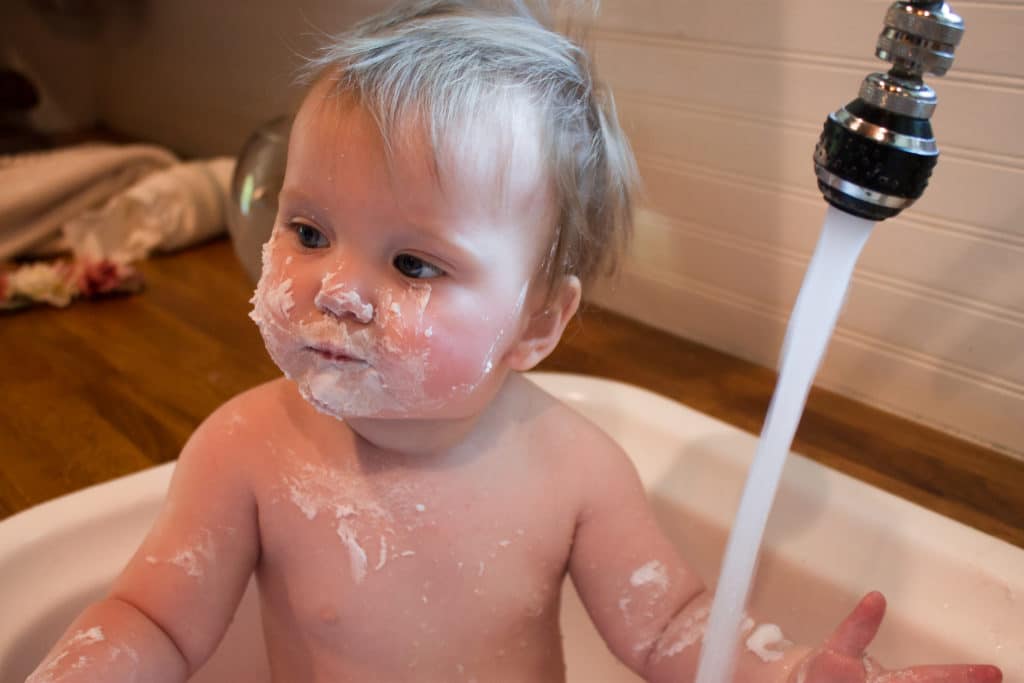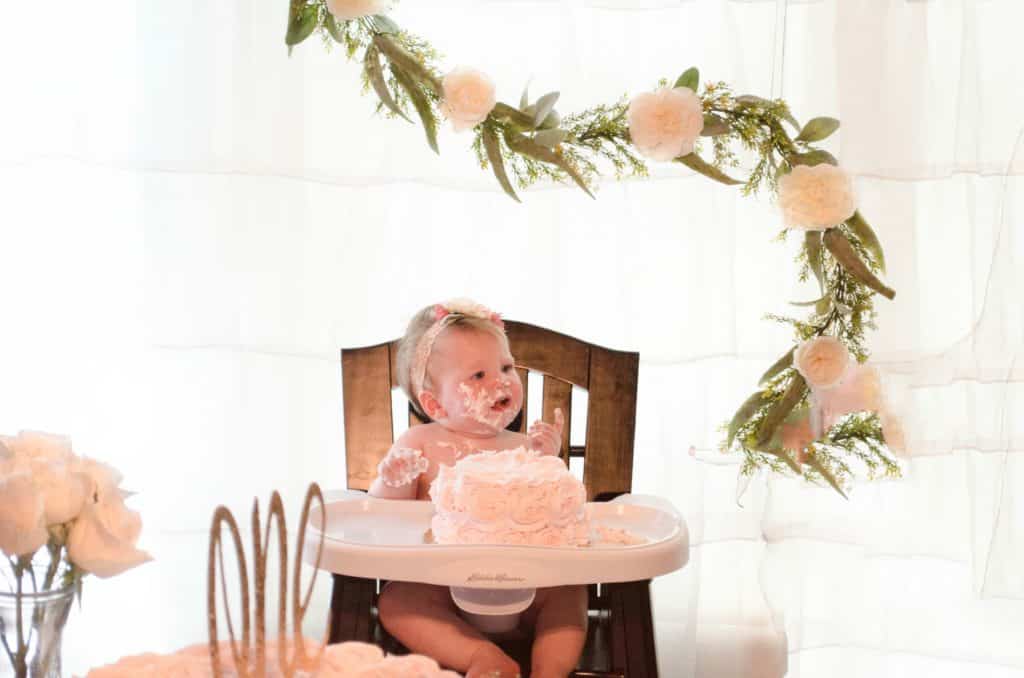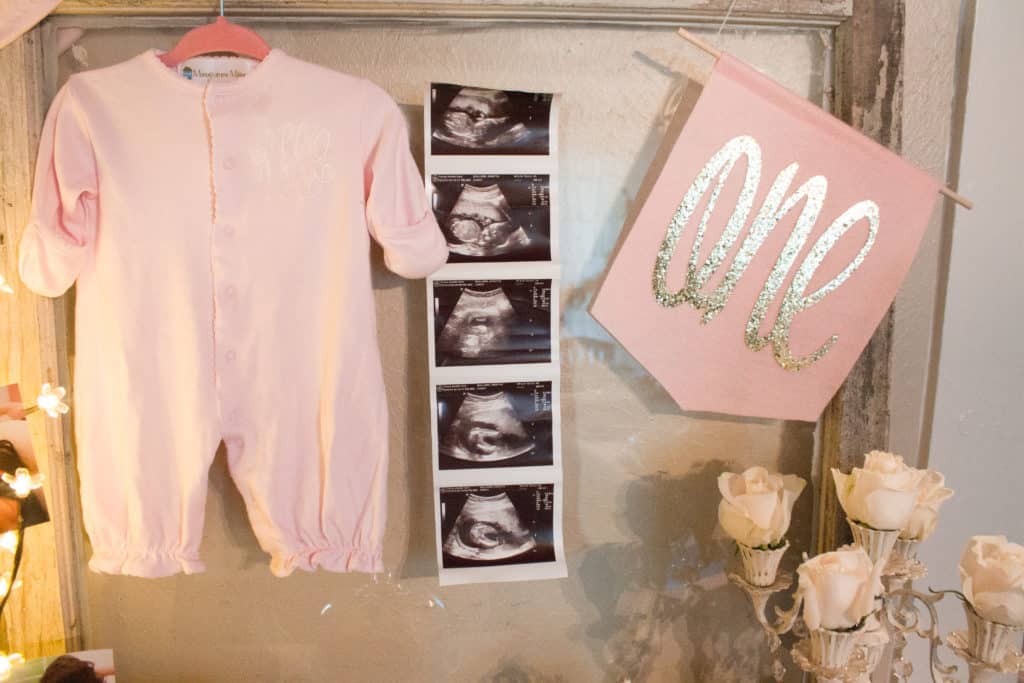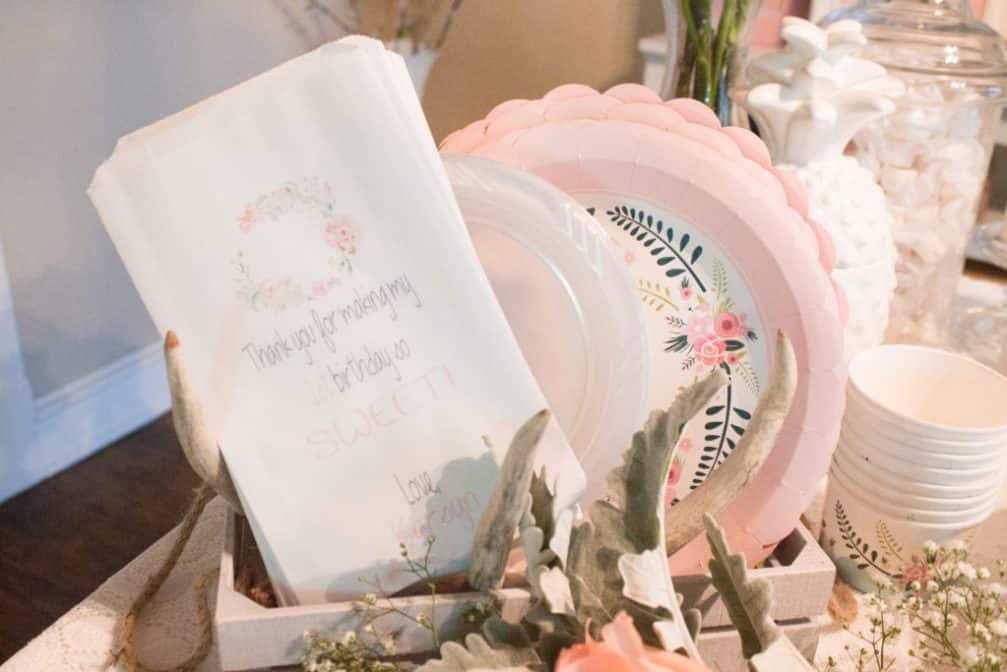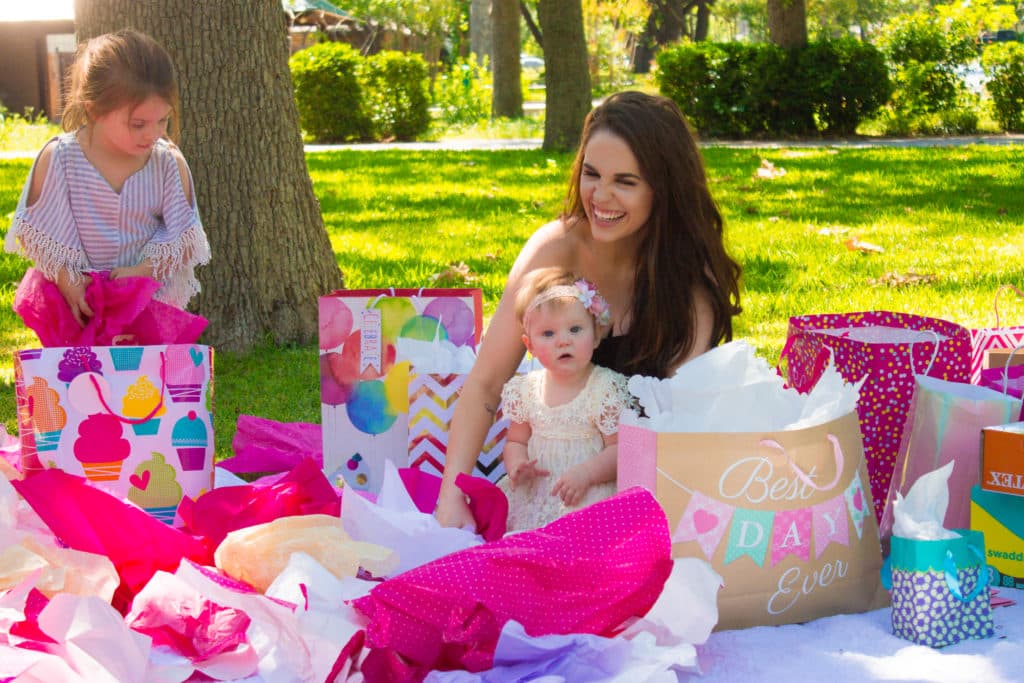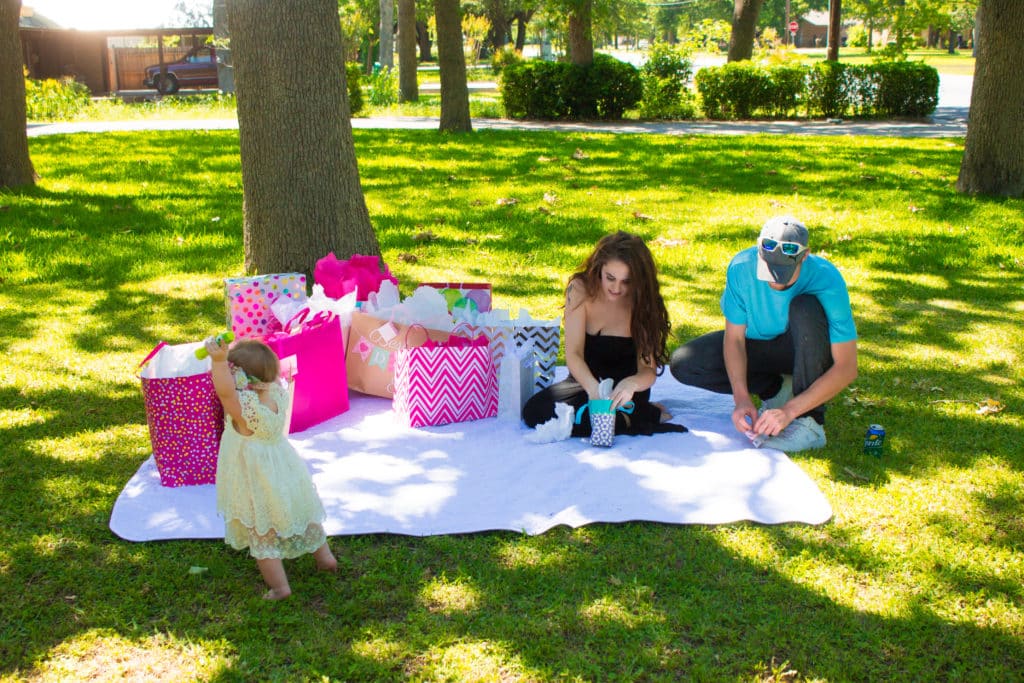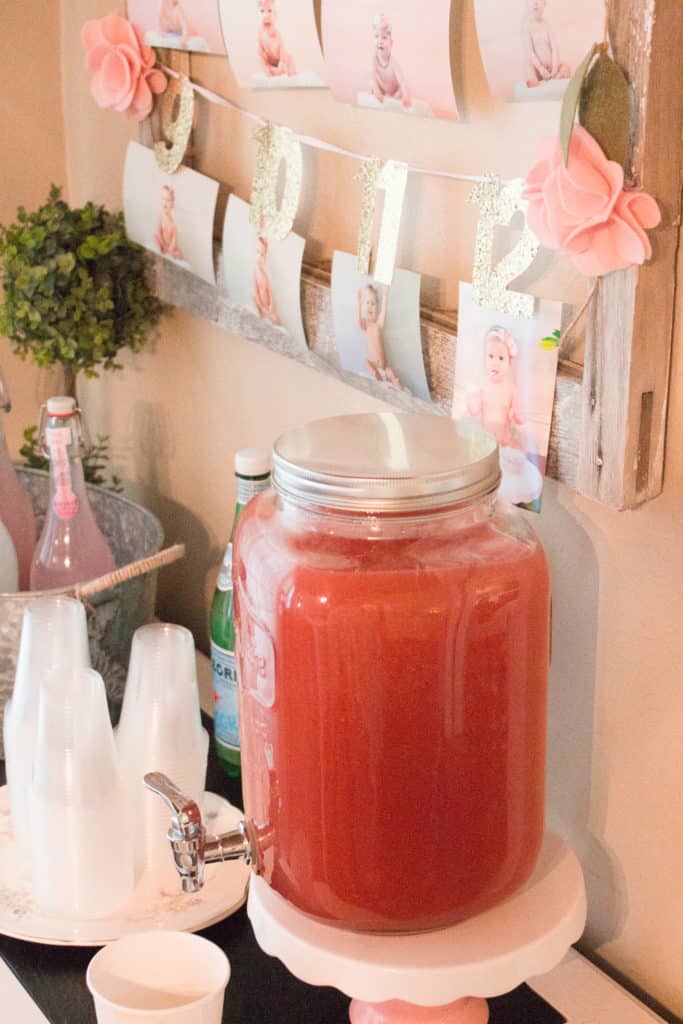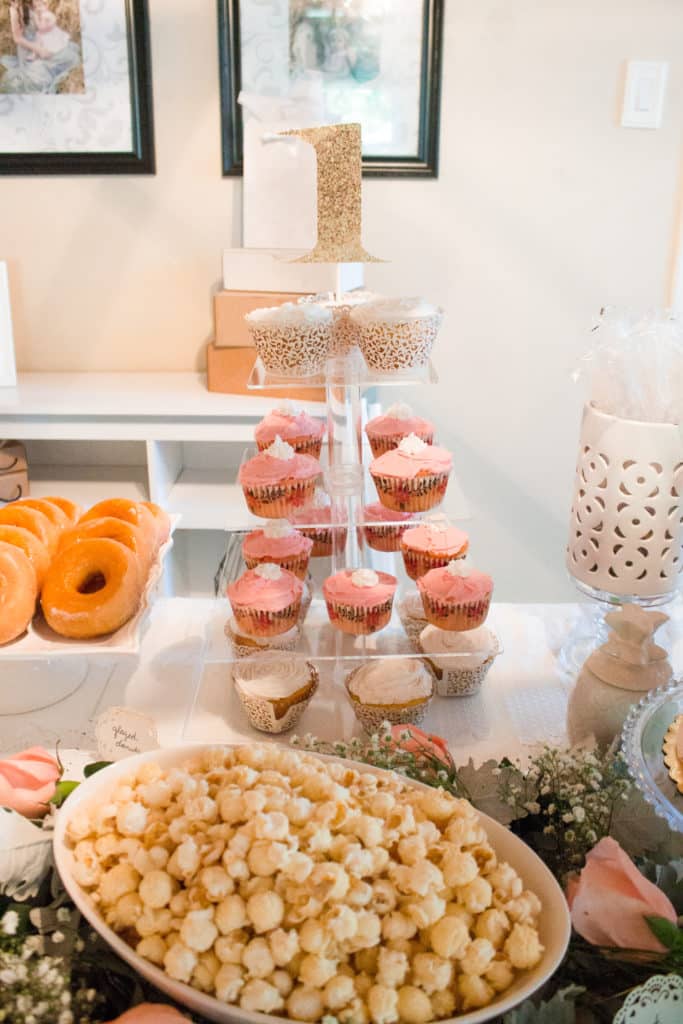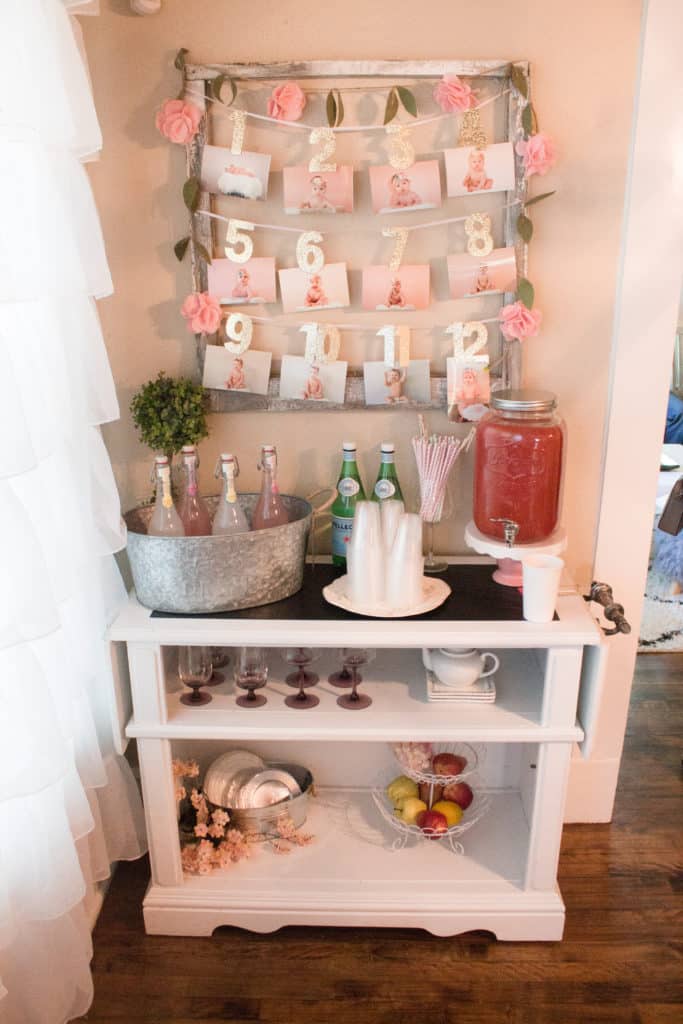 The floral garland backdrop and high chair garland are from The Glittered Barn.  Kati and Lisa are incredibly talented and very easy to communicate with.  They saw my vision and made it come to life more than I imagined.  After the party I moved the garland to Karsyn's room because I'm just that in love with the pieces.  They look so real.  When you get a chance to look around, you have to check out their shop.  Click here to see more of their amazing work.
     Felt floral garland is from Such A Squirrel.  I knew for  Karsyn's party I wanted a lot of flowers all over for decoration.  90% of the flowers we had were real, so they will last us a few more days and then I'll have to only remember them through the pictures.  But luckily I found two of the best floral shops on Etsy and this garland I have above the doorway into the party is nothing short of perfection.   Rebekah makes garlands ideal for weddings so I knew she would be able to really capture the feminine and elegant look I was going for.
I love the garland so much that it is actually still hanging in this spot in my home.  I'm not sure that I even want to take it down. Haha! See more of her beautiful work, here.
     Both of the cakes were from Bluebonnet Bakery in Fort Worth, I have yet to find a bakery that even comes close to the quality of Blue Bonnet.  If you're in the market for a cake for any celebration, this is my recommendation.  You wont be disappointed.