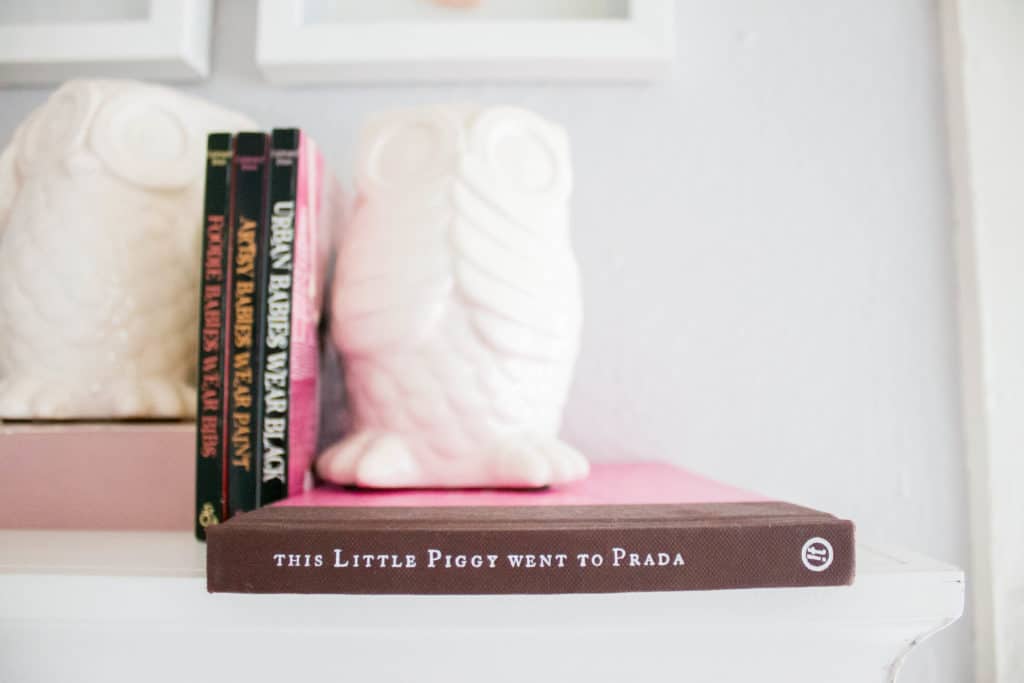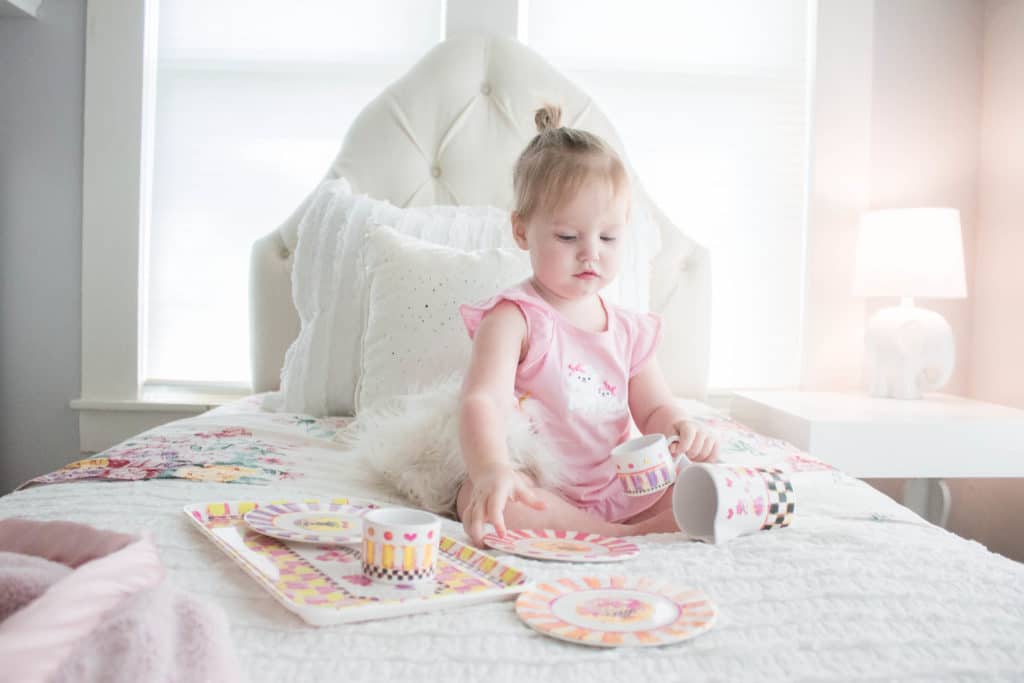 After over a year of being in our 117 year old farmhouse, I finally decided how I wanted Karsyn's room to be decorated.  We painted her room 13 months ago…13!  So, it's about time I decided on a big girl bed and furniture to last her until the ages that shes hanging Justin Bieber posters on her wall and kissing her mirror with chapstick! Haha!  You know you had posters on your wall..and you know you kissed your mirror! 😉
     I knew that I wanted to get Karsyn a tufted headboard because I was so obsessed with the look of my couch in my living room, that I wanted to bring that design into her room as well.  Birch Lane has high quality and long lasting products that match my exact style.  So finding the perfect headboard and dresser was so easy, especially with the new Birch Lane Kids line! Gah! I'm just so obsessed!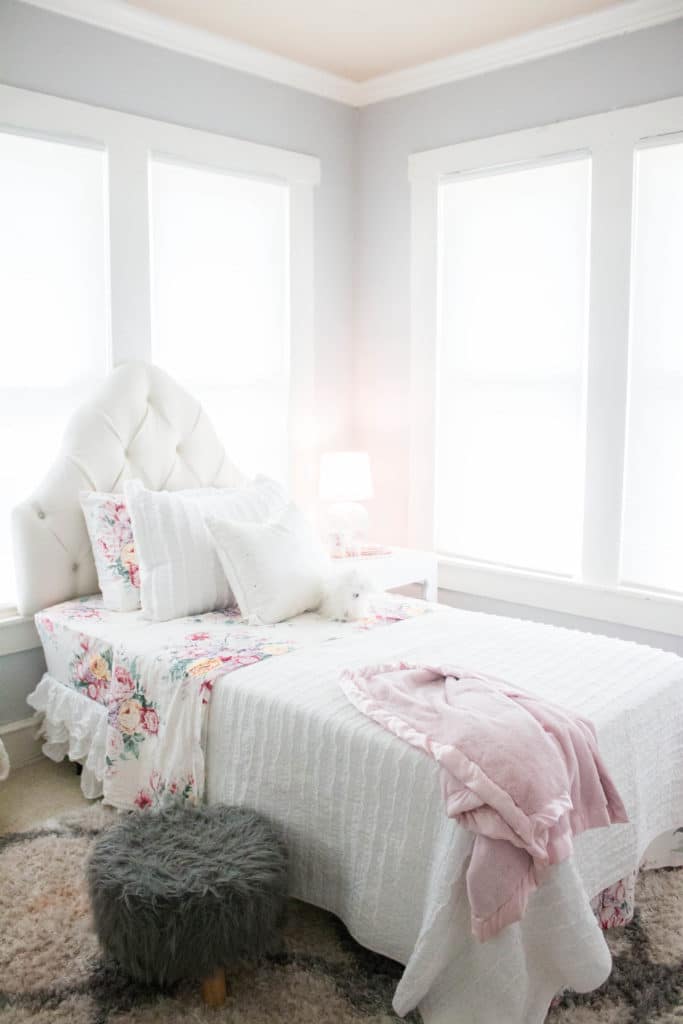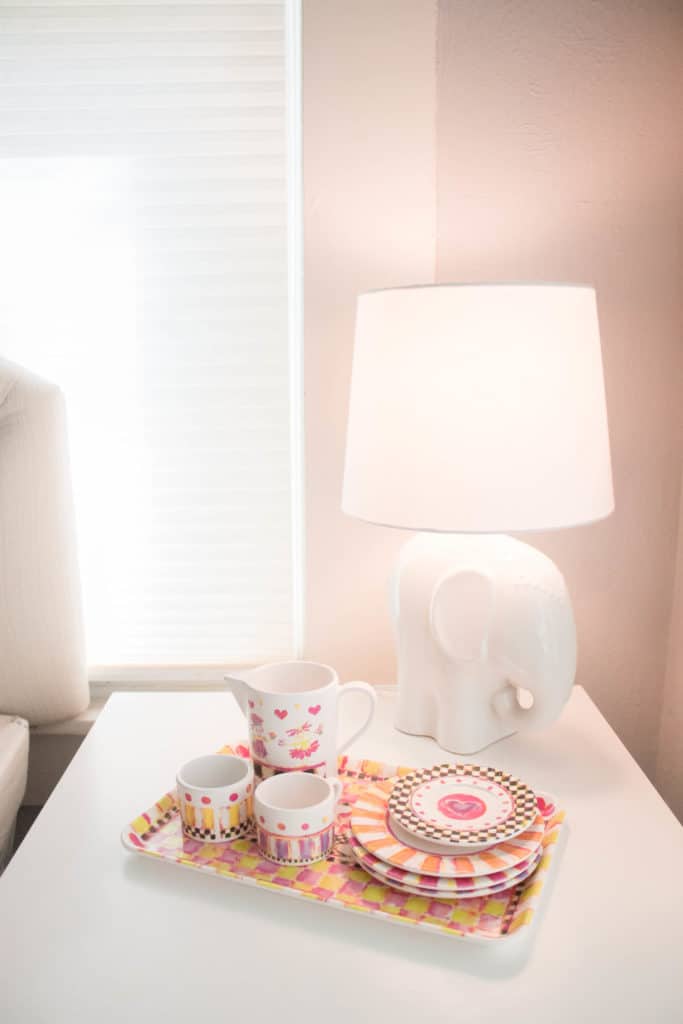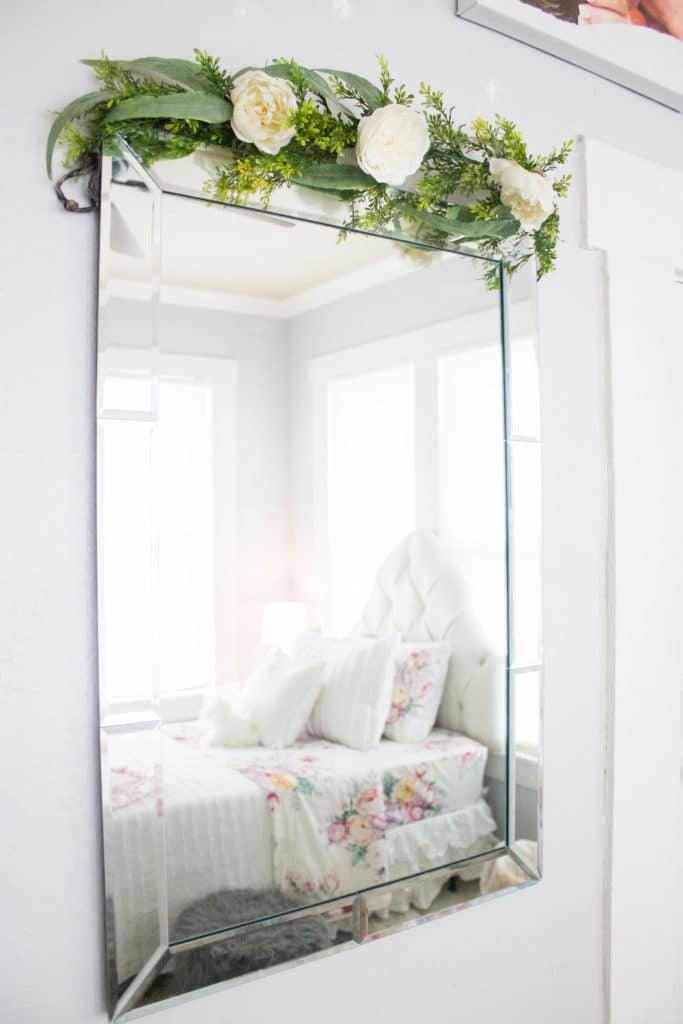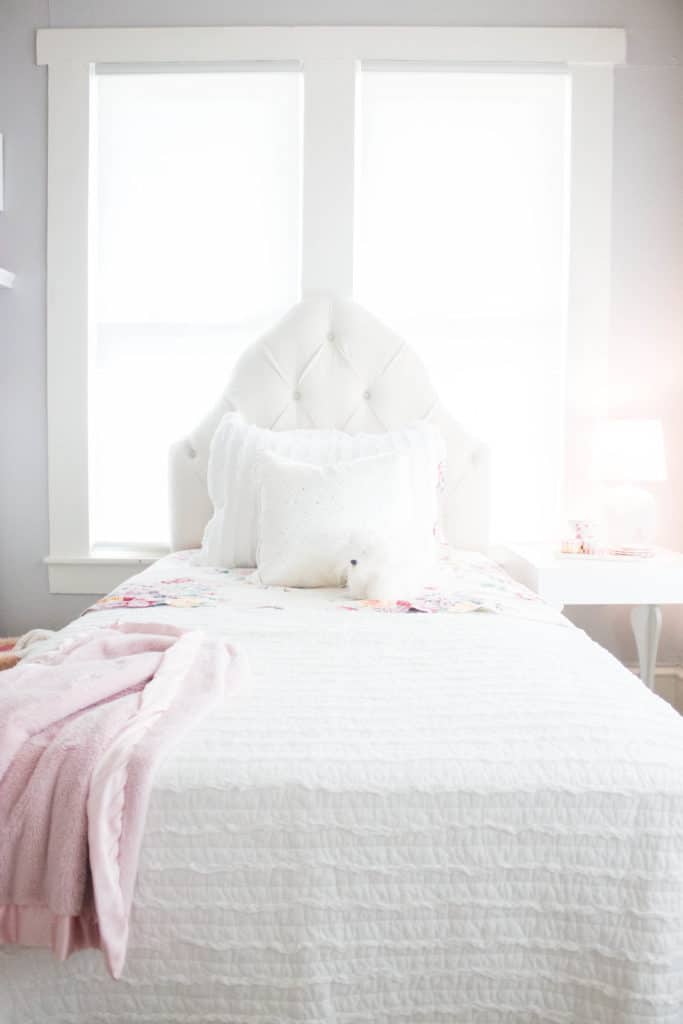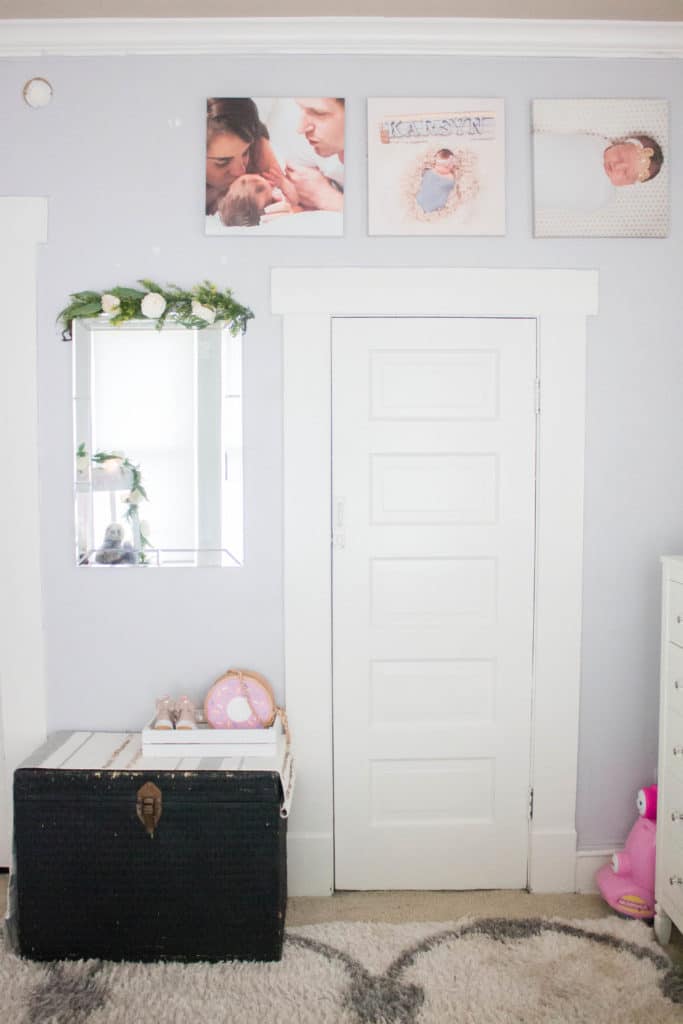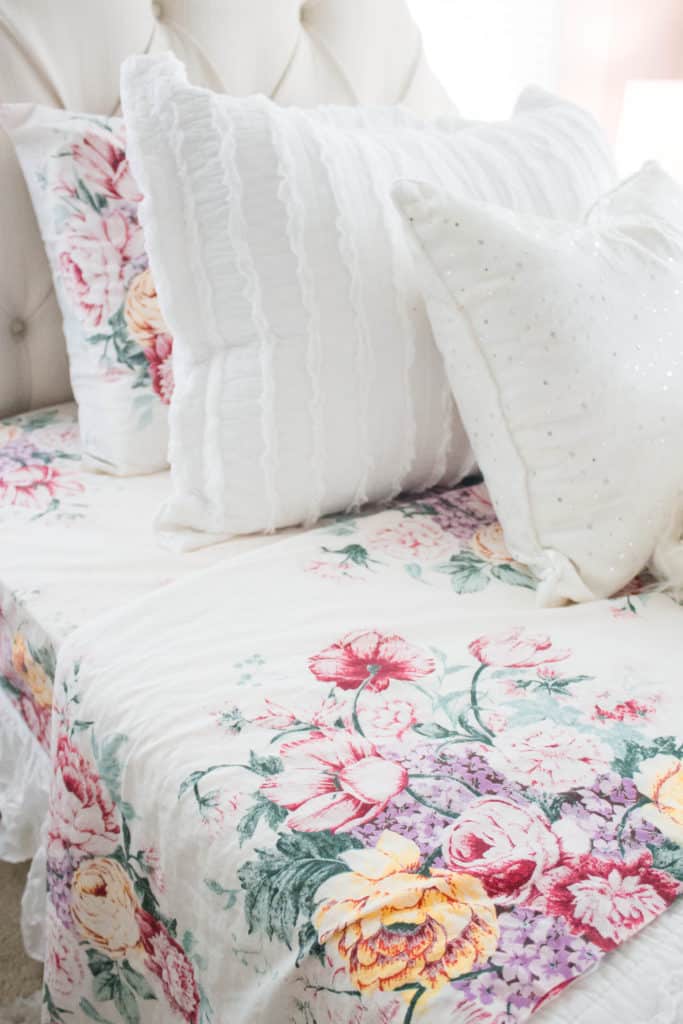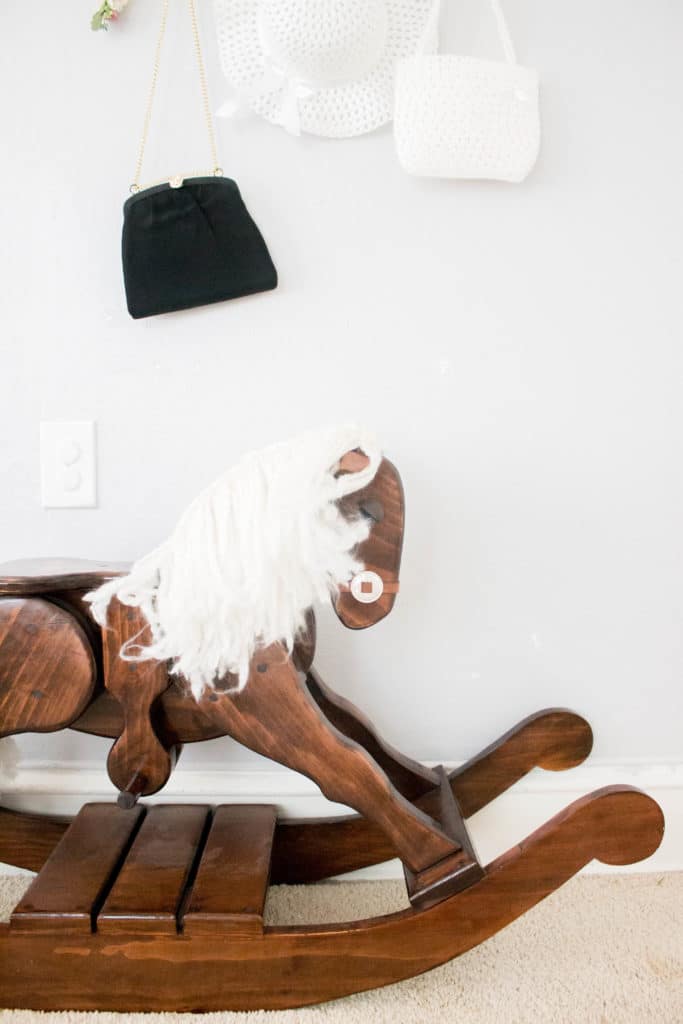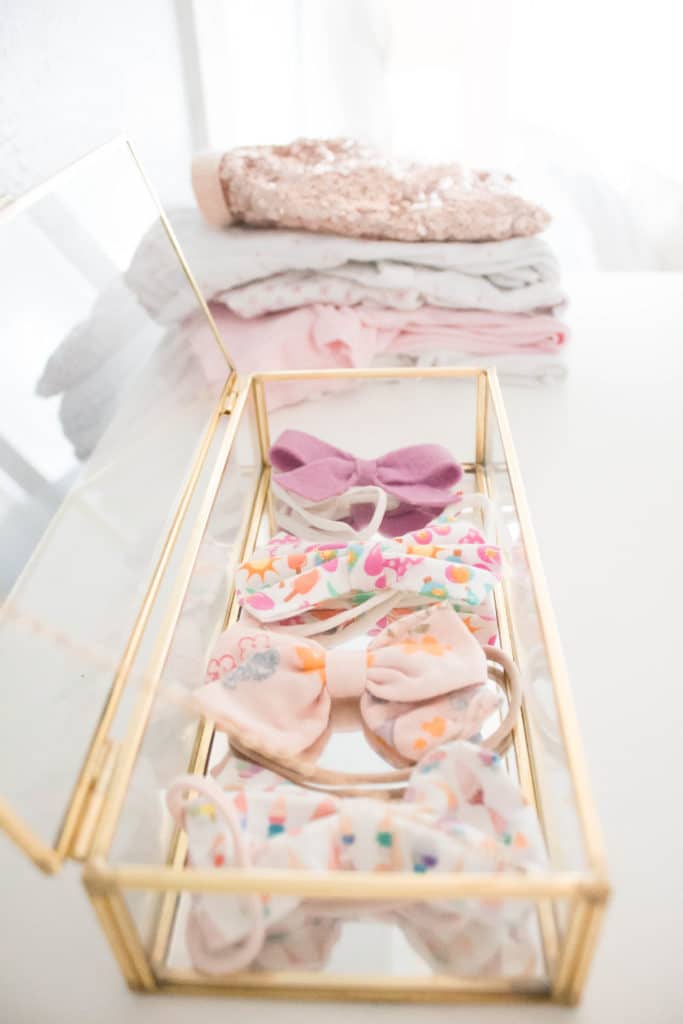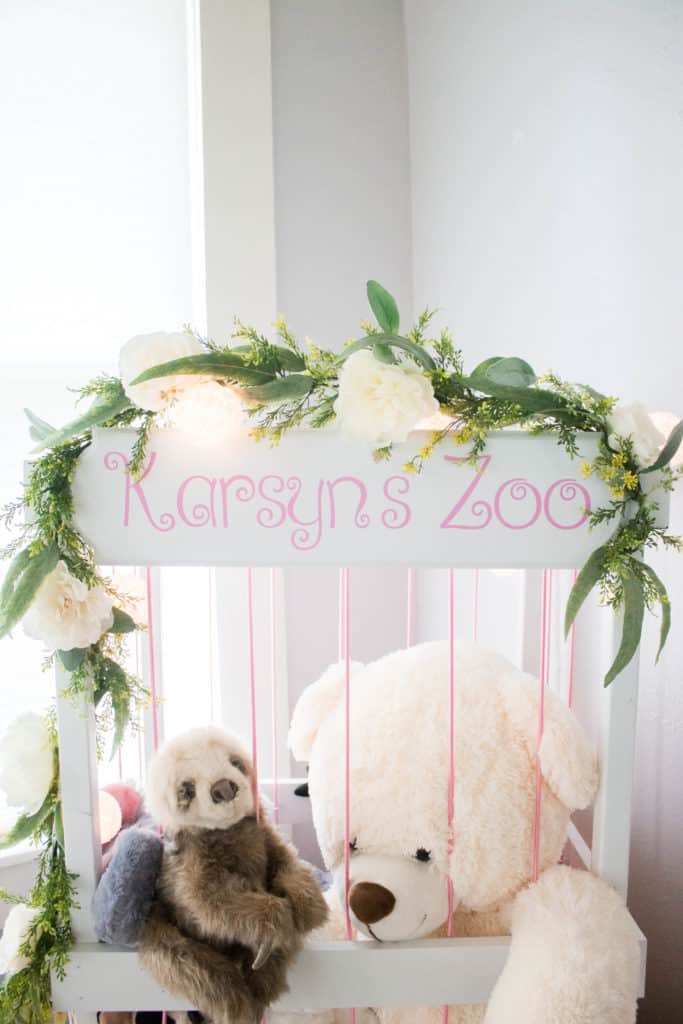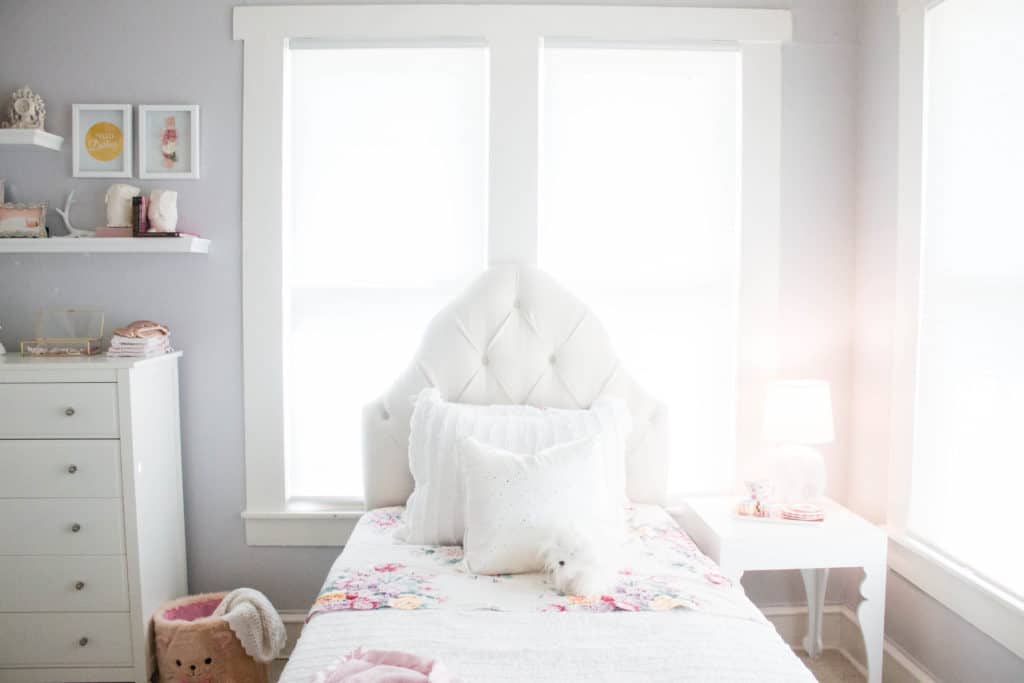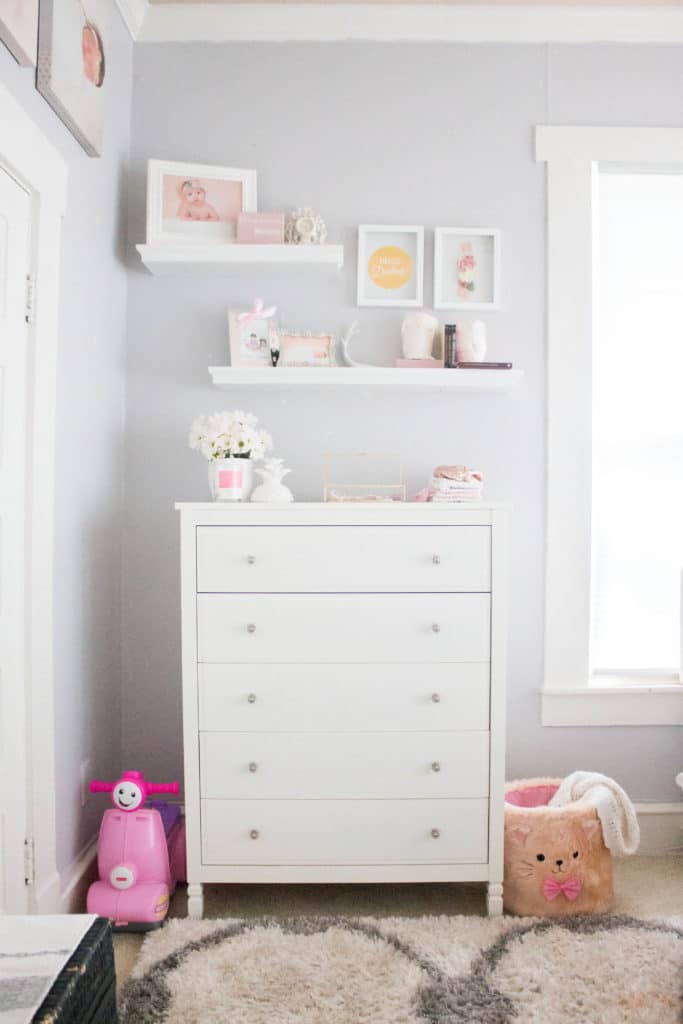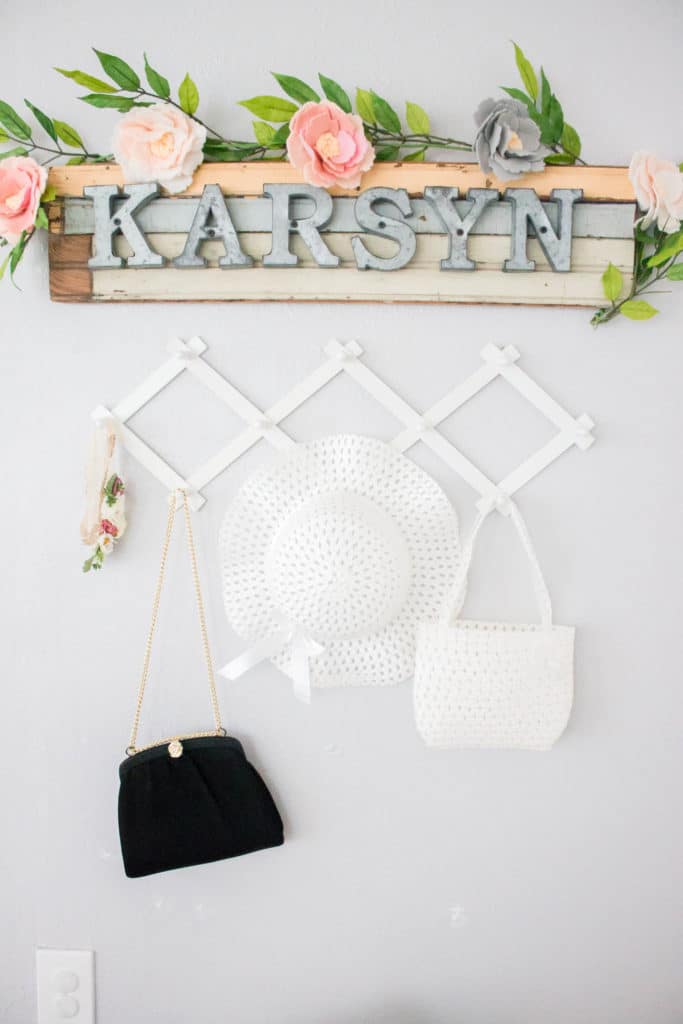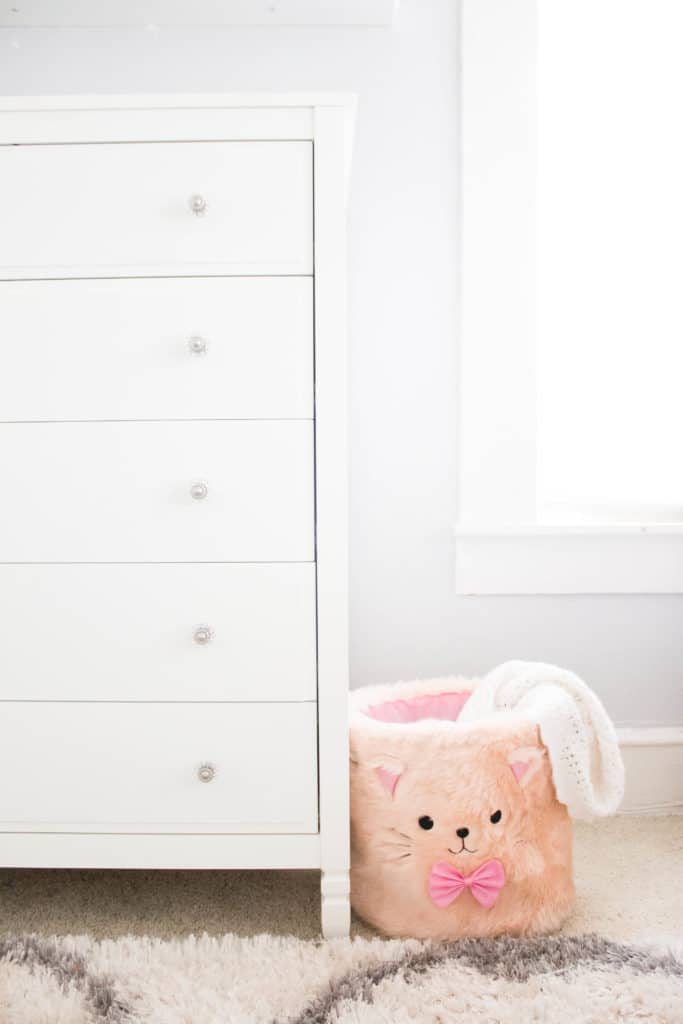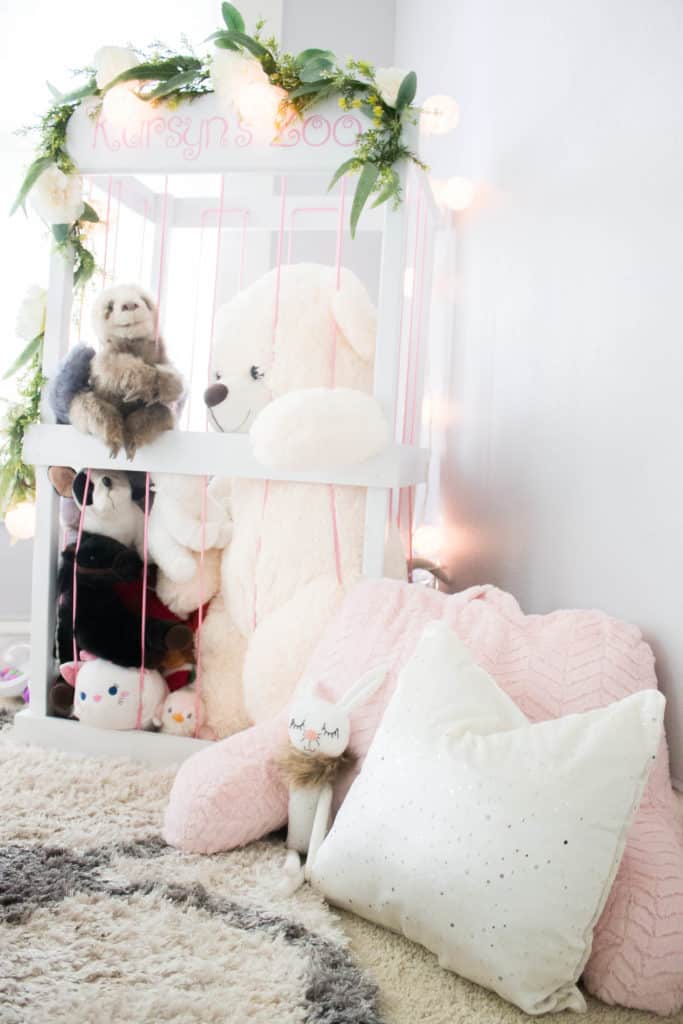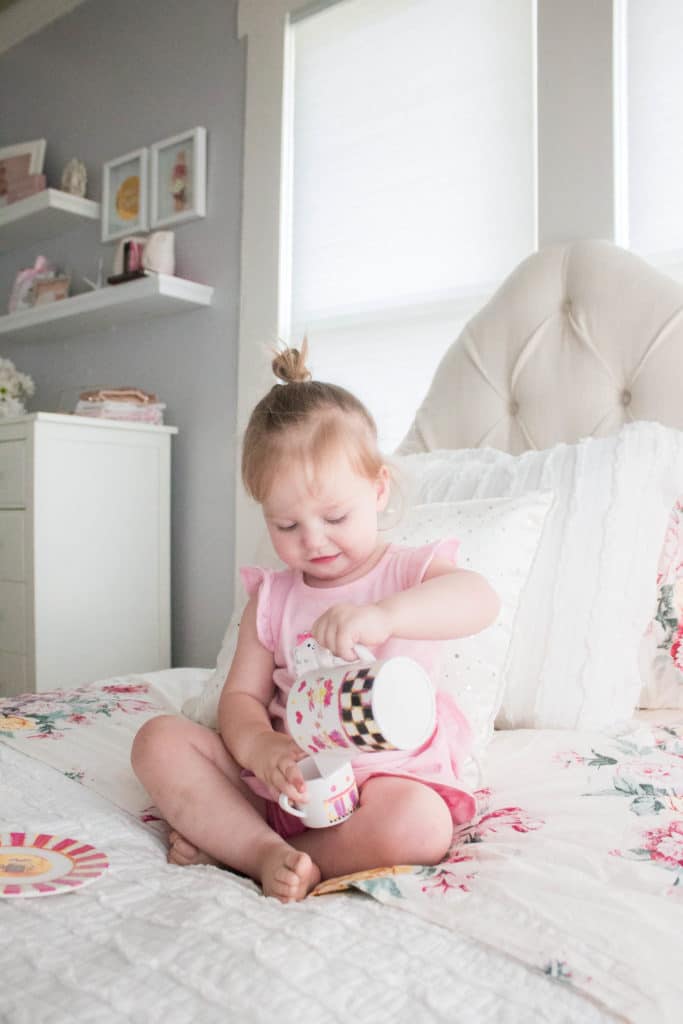 The zoo, rocking horse, and metal name were handcrafted by Cole's Woodworks.
This post is brought to you by Birchlane.  All opinions are my own.