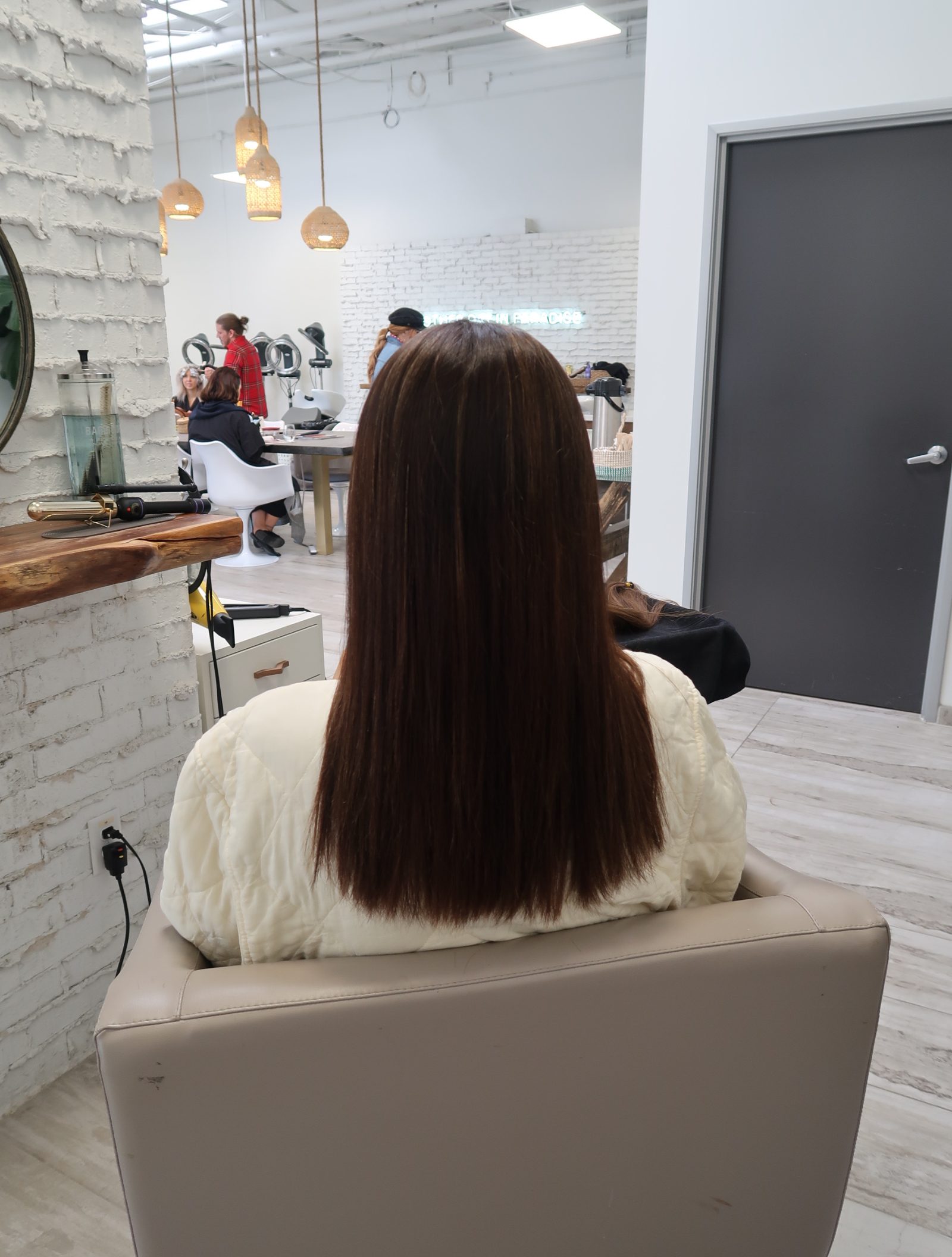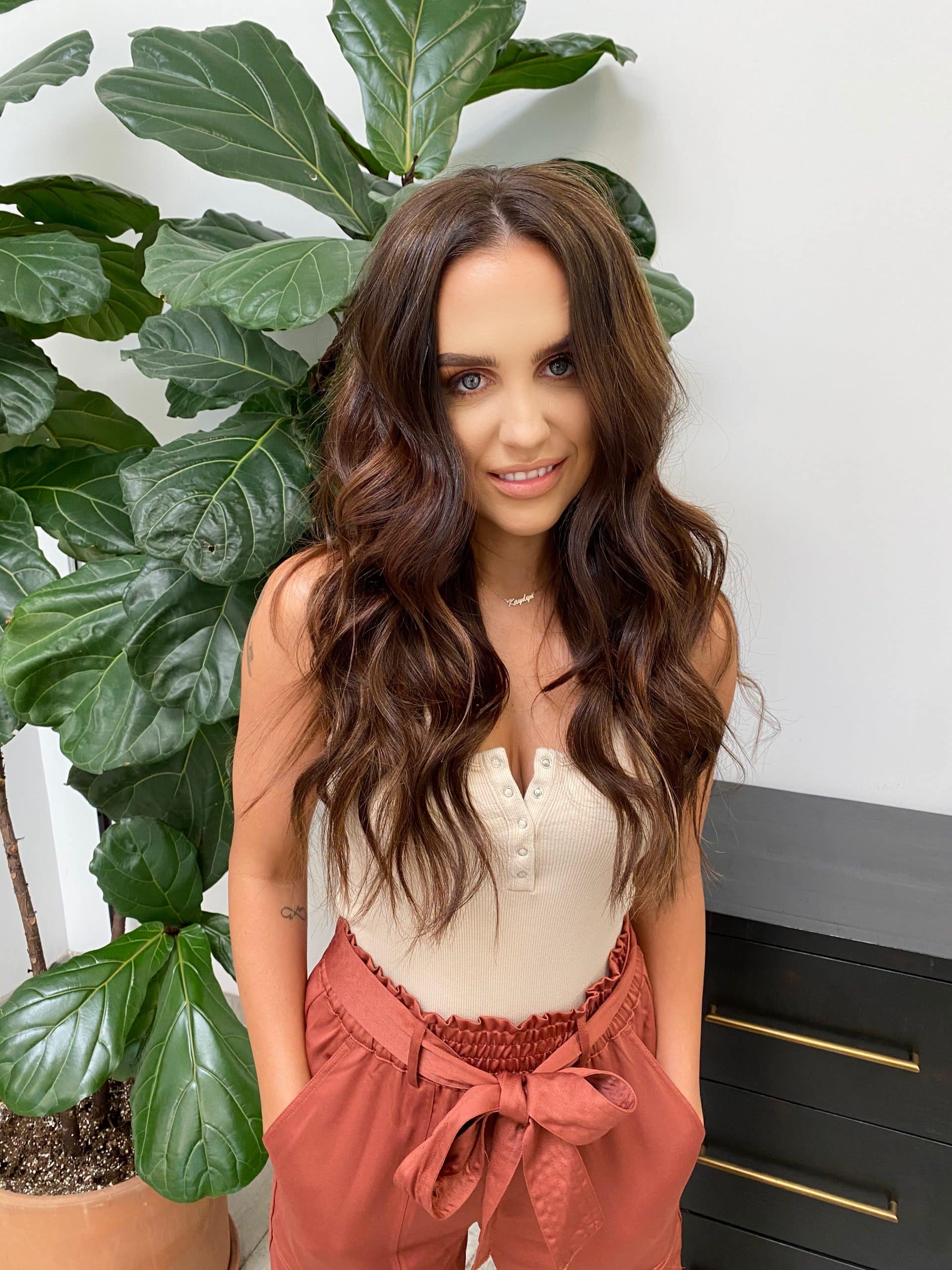 Watch the video below for full installation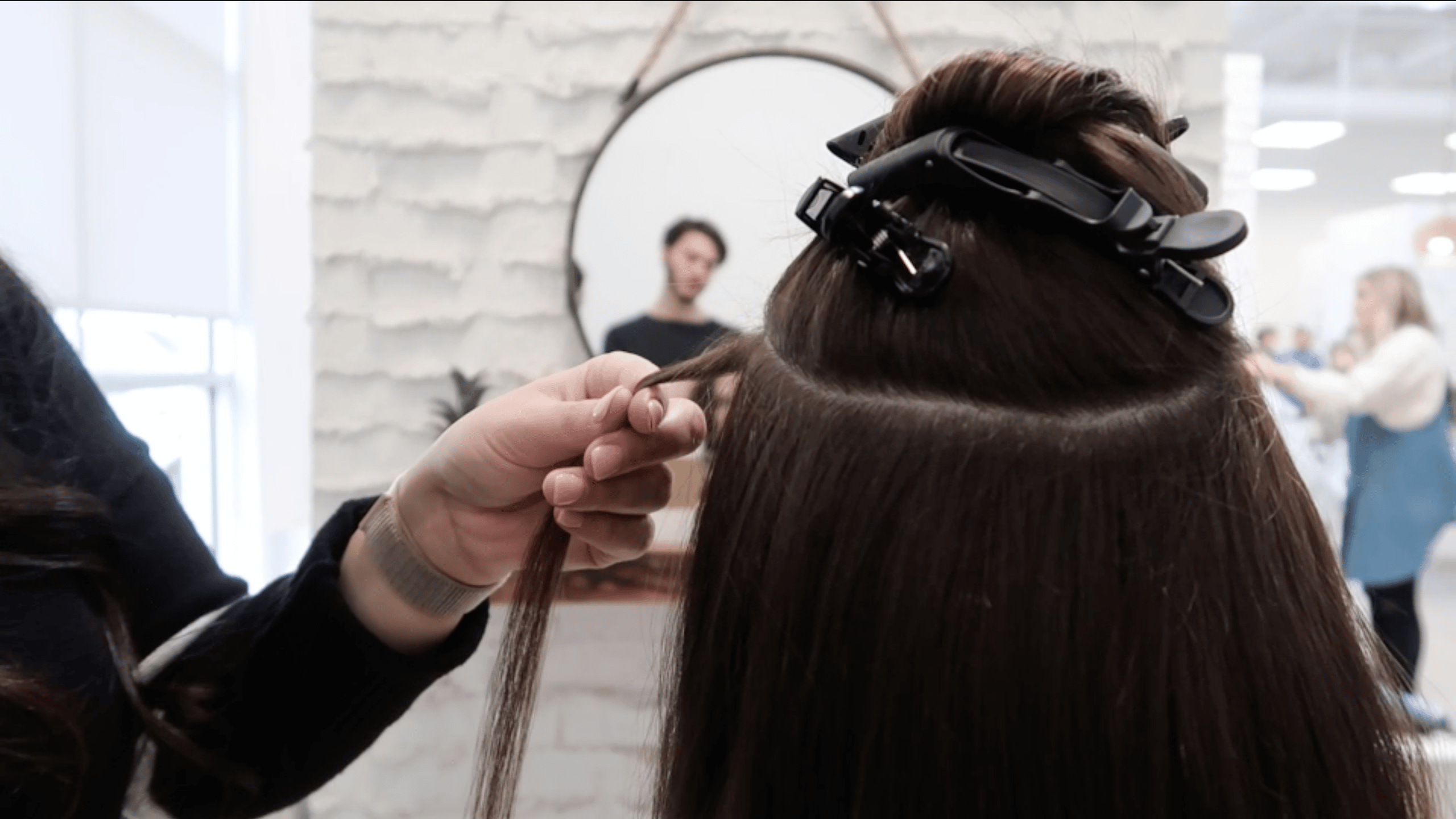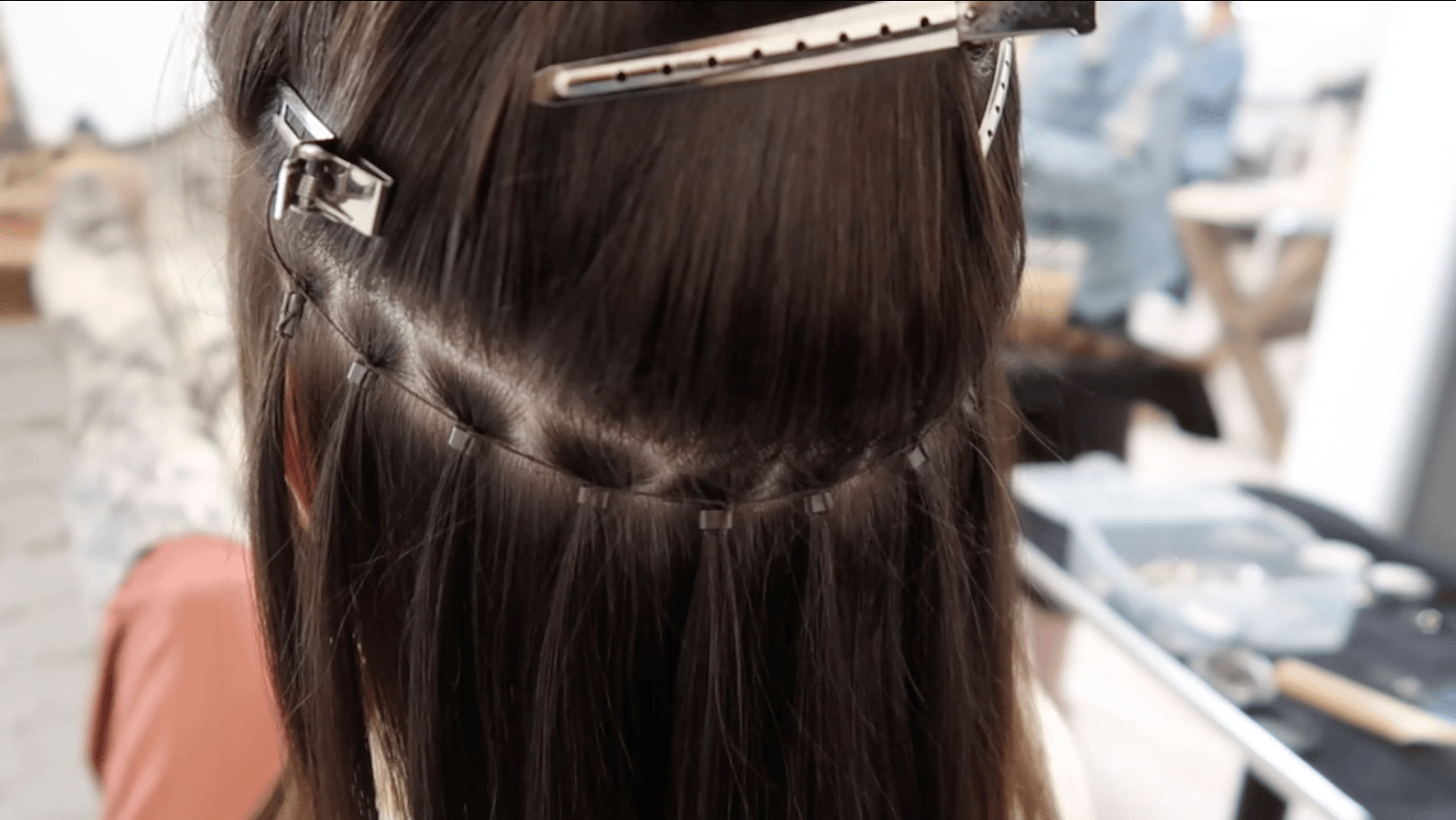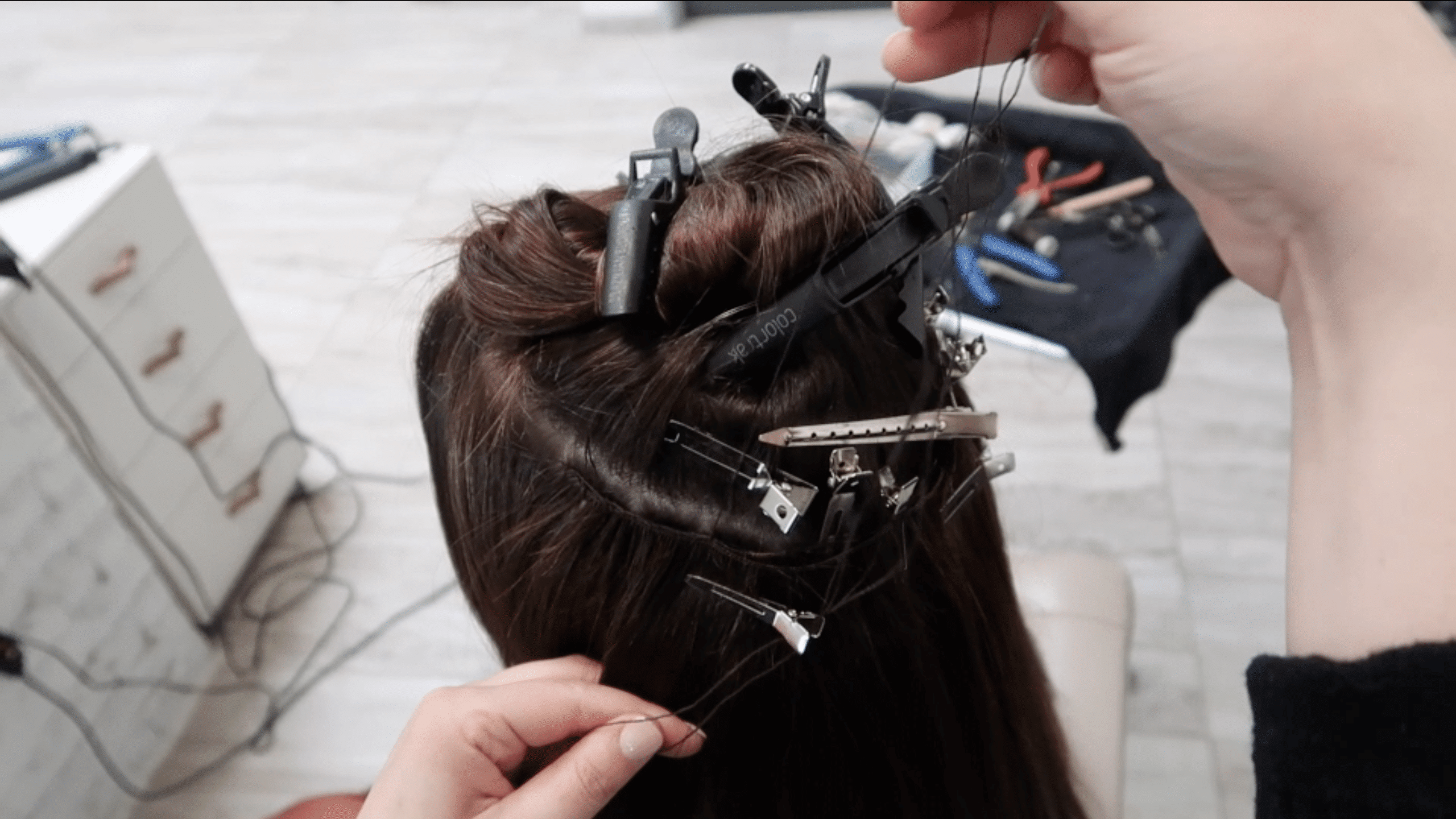 How long does the installation take?
It takes about an hour for one row and an hour and a half to two hours for 2 or more rows.
How long until you need to go in and have them moved up?
8-10 weeks is the best move up time.
How often do you need to replace the extensions?
The hair, depending on your care of them, can last 9 months to a year or more.
How much does it cost?
The extensions are anywhere from $400-$600.  Installation is $400 for one row, $500 for two rows, and$600 for 3 rows.