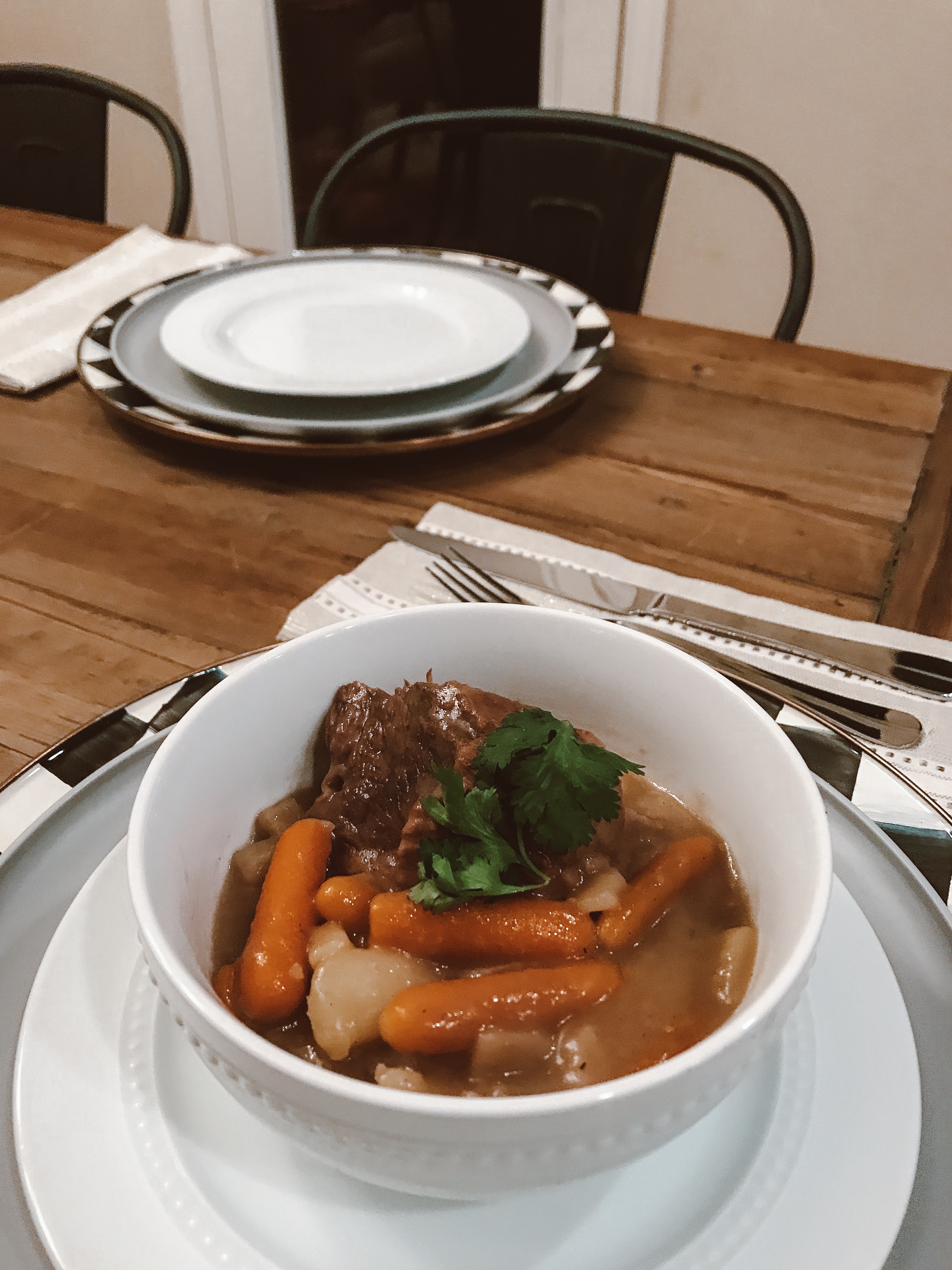 Ingredients:
1lbs Chuck Roast
4 – 10.5oz cans Cream of Potato (or onion) soup
1 tbs butter
1 bag of baby carrots
2 tsp Creole Seasoning
4 Small Red Potatoes (cut into 4's)
Salt
Pepper
Cilantro
Directions:
1. Place Chuck roast, carrots, cream of potato soup, butter, creole seasoning, and red potatoes in crock pot on high for 4 hours or low for 6 hours.
2. Serve.  Add salt, pepper, and cilantro to taste.
I totally made this by a complete accident one night when Trey and I first started dating.  I wanted to make an amazing pot roast but forgot the actual broth that goes into a pot roast. (face palm) All I had in the pantry was cream of potato soup… I winged it… DAMN.  It's good, y'all.  You can add anything else you want.  Most days I'll add some chunks of onion or when I eat it alone I'll add garlic, because your girl loves garlic.  Enjoy!