heart shaped apple pie
iced and bite sized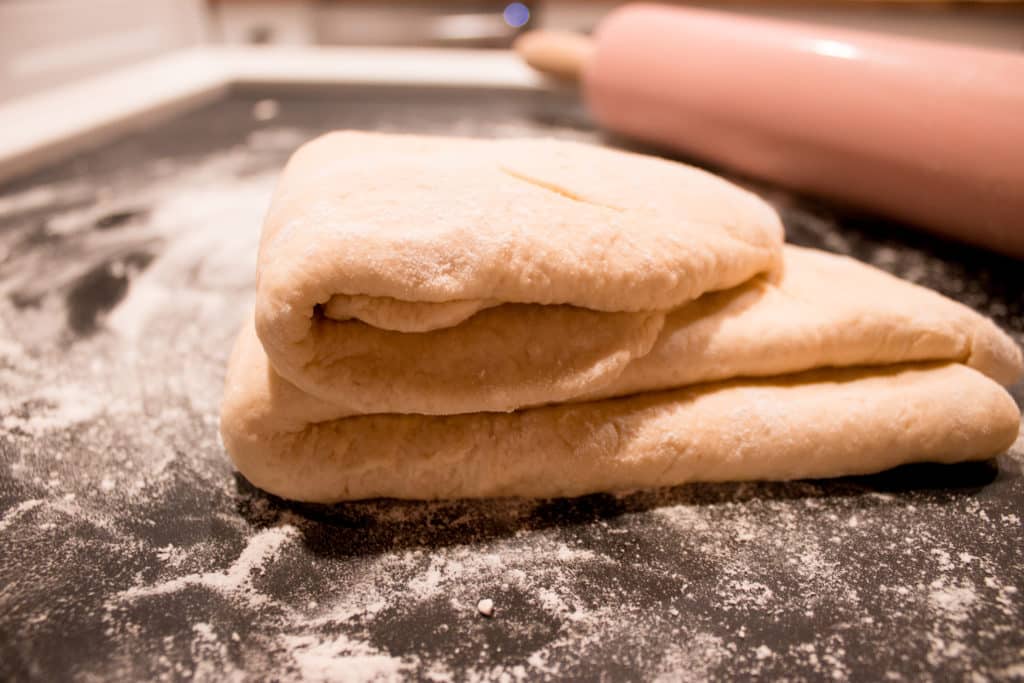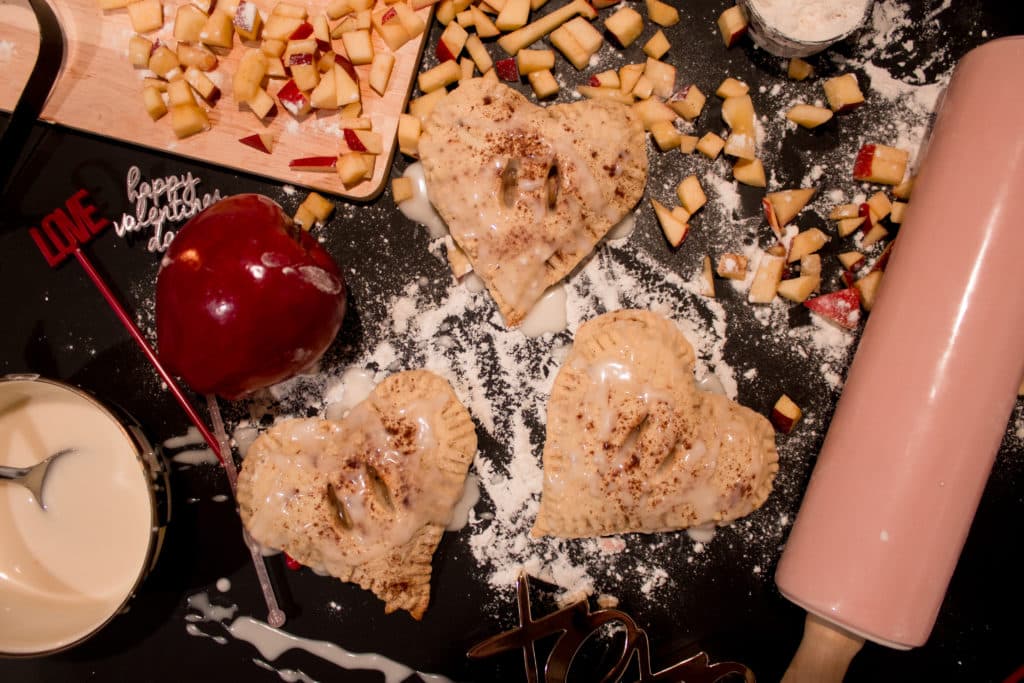 Ingredients
Pastry Dough (I made mine from scratch but
you can buy premade, i'll share my recipe soon!)
4 cups diced apples
2 tbsp flour
1/2 cup sugar
1 tbs apple pie spice
1 egg
1 cup powdered sugar
1/4 cup milk
1 tbs butter
1 tsp vanilla
Instructions
Preheat over to 425 and like 2 cookie sheets with parchment paper.
In a medium bowl add the diced apples and toss with the flour then stir in the sugar and apple pie spice.  Set aside.
On a floured cutting board, roll out the pre-made dough until it is about 1/8″ thick.
Using a cookie cutter, I used a heart shape one, cut out 16 hearts.  Reuse dough and roll out again as needed.
Brush butter onto 8 of your hearts and place 2 tablespoons of the apple mixture on the center of the hearts.
Place the remaining dough on top.  Pinch to seal then press a fork around the entire edge.
Make an egg wash by slightly beating one egg with 1 tbsp of water.  Brush tops of the hearts then cut 2 slits onto the dough.
Place on your cookie sheet and bake for 20/25 minutes or until golder brown and the apples are tender.  Make the icing.
For the icing
In a bowl whisk 1 cup of powdered sugar with 1 tsp of vanilla and 1/4 cup of milk.
Add in 1 tbsp of milk as your whisking to get the desired texture you want.  (I use about half a cup of milk.)
When your apple pies are done, pull them out of the oven and immediately poor your icing over the hot pies.
Let cool, then serve.