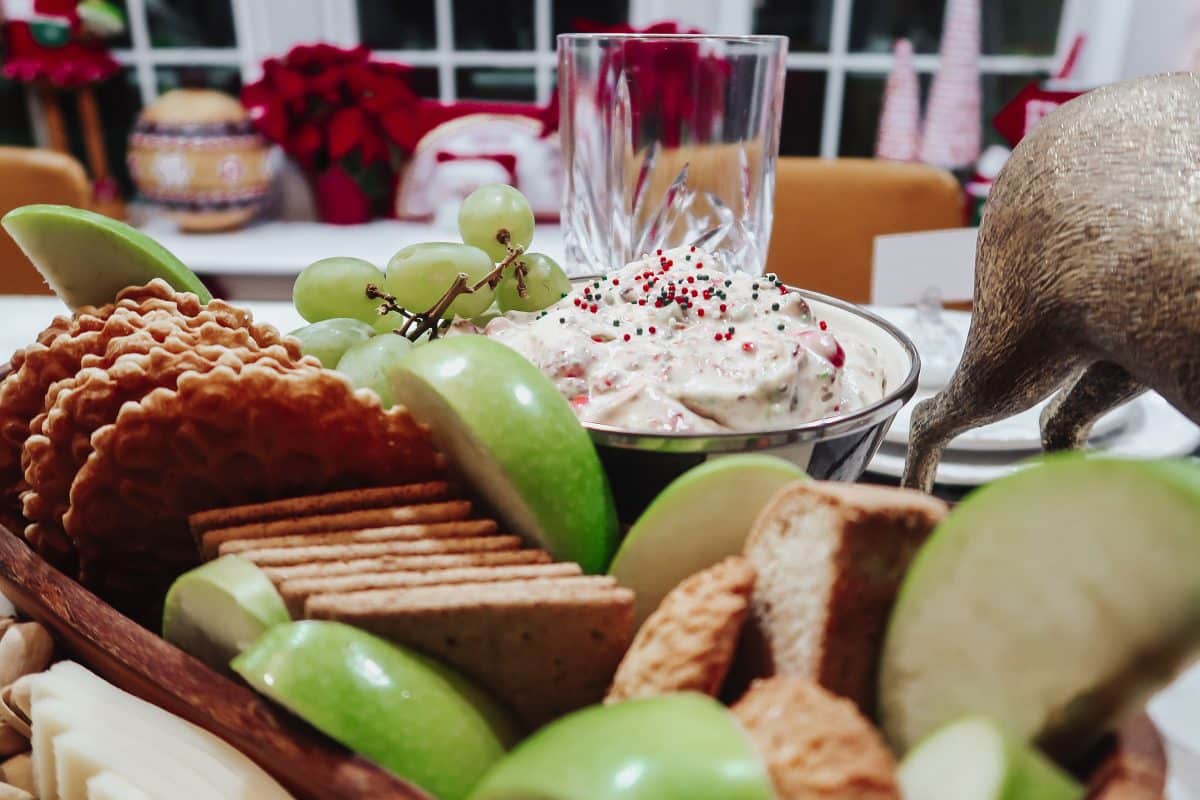 I have made different variations of this cheesecake dip and it is always such a hit! My favorite version is a caramel toffee – but I'm sharing this version because it's universally a favorite.  You can't go wrong with chocolate and the red and green M&M's make it the perfect color for the holiday season.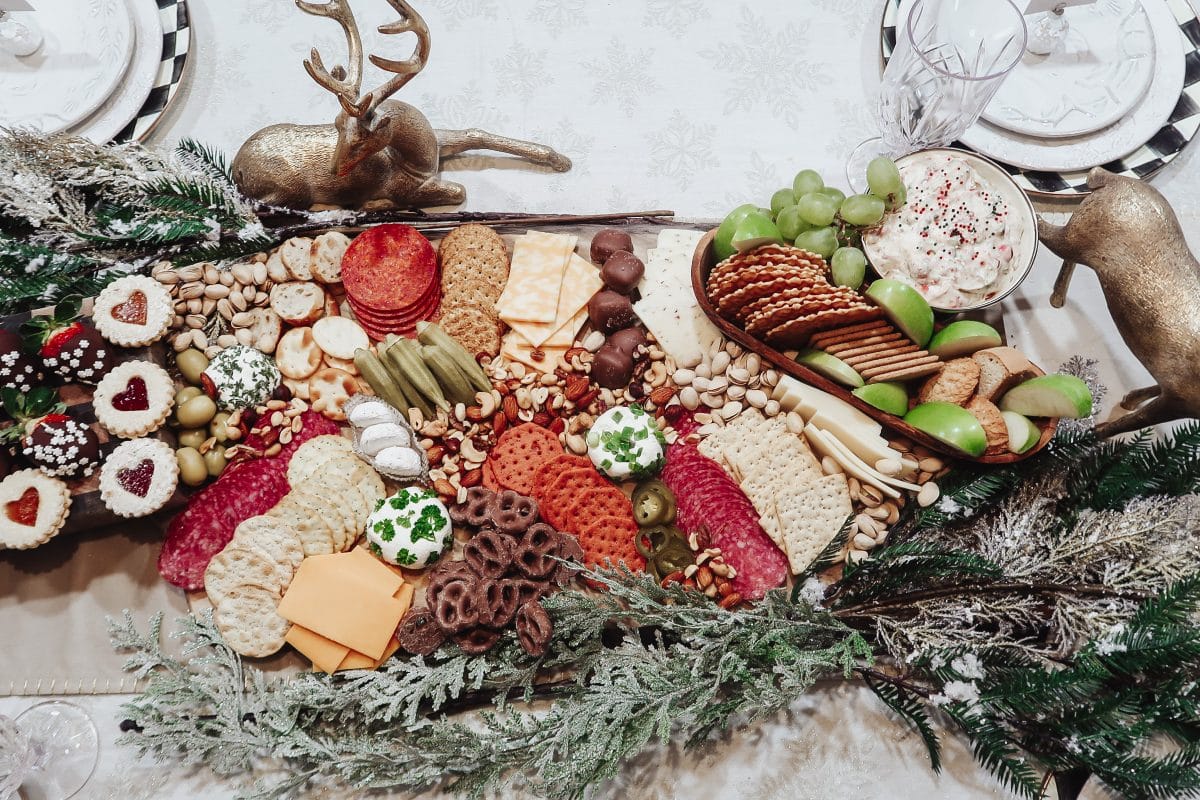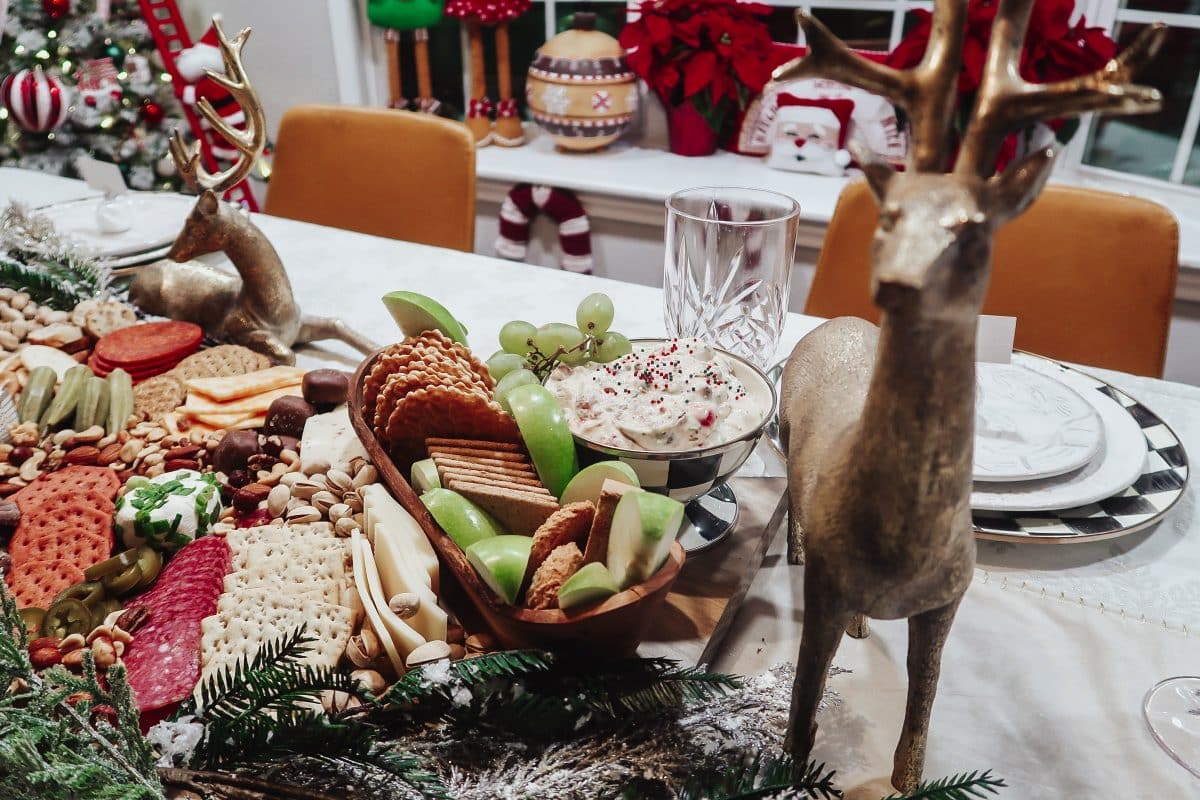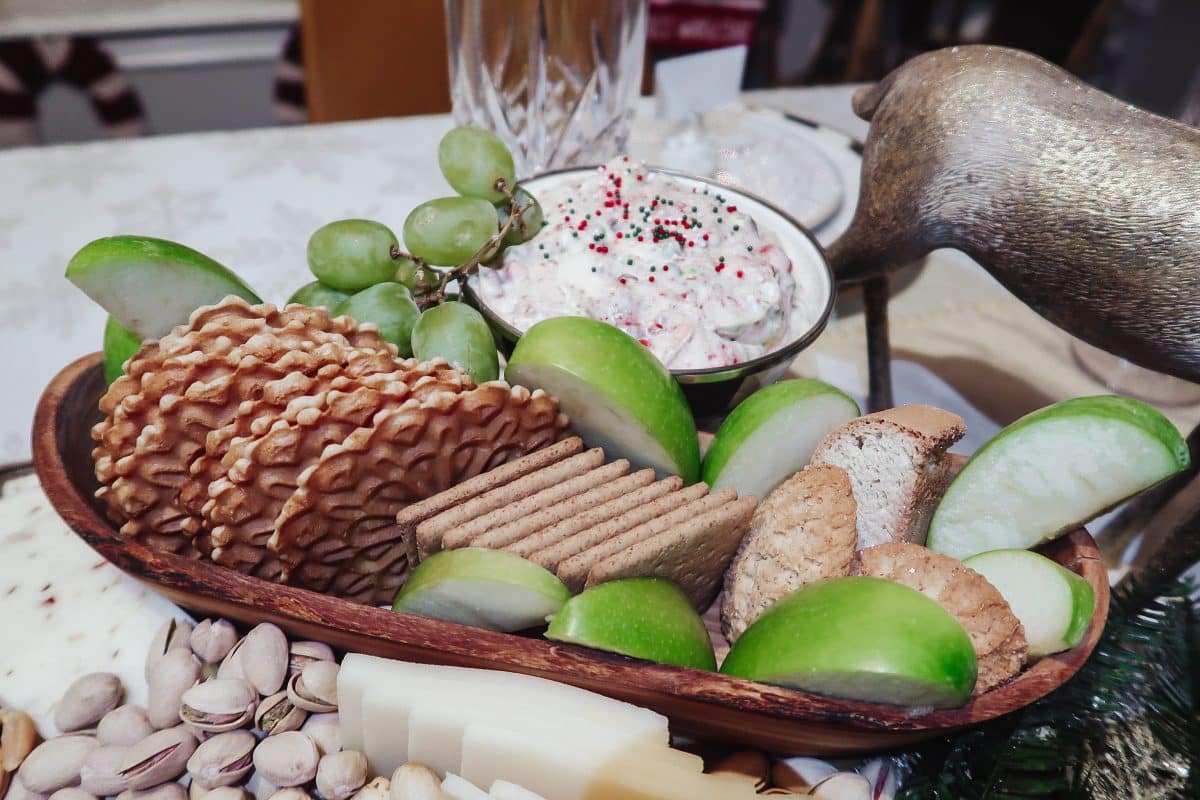 1 (8-ounce) cream cheese package at room temperature

1 stick butter at room temperature

2 tablespoons light brown sugar

3/4 cup powdered sugar (confectioners sugar)

1 1/2 teaspoon vanilla

1/2 teaspoon almond extract

1/2 teaspoon kosher salt

2 cups crushed up holiday M&M's
Dipper Ideas
Apple slices, pretzels, graham crackers, waffle cones, waffle cookies, vanilla wafers, strawberries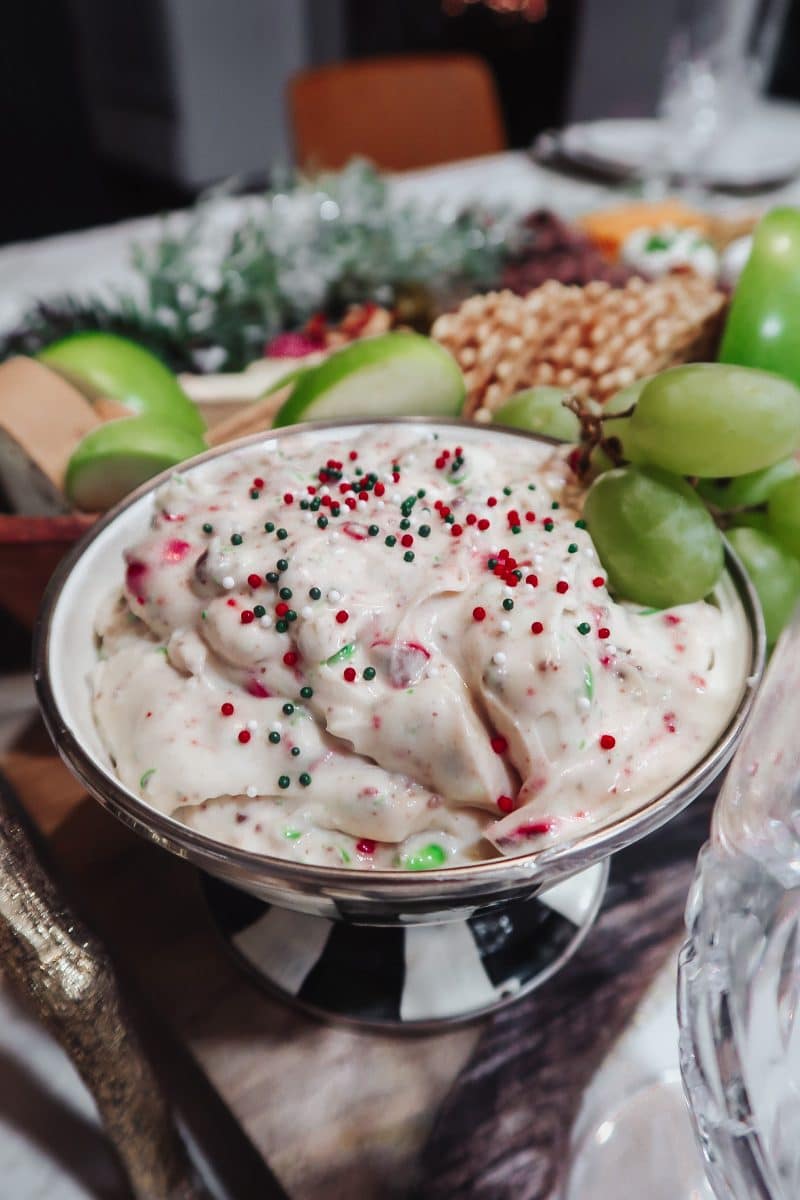 Using a hand mixer, beat butter and cream cheese until smooth.
Slowly add in your brown sugar, powdered sugar, almond extract, vanilla extract, and salt.
Continue mixing until everything is blended.
Using a spatula, fold in the crushed holiday M&M's.
Store dip in a container in the fridge until ready to serve.
Place dip in a serving bowl on a serving tray.
Surround dip with fruits, cookies, other dippers.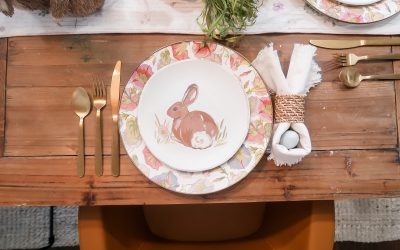 Easter Table SettingEaster DecoratingSpring Time Easter is one of my favorite holidays to decorate for because it means many different things that are special to us.  It's a weekend we celebrate Jesus and it means that Spring has finally arrived here in Texas.  I love...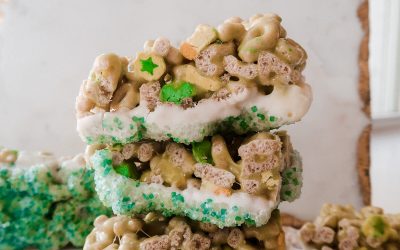 Lucky Charms TreatsYields 18 BarsPrep Time 20 minTotal Time 1 Hour 20 MinI always have so much fun when it comes to creating treats, crafts, and fun activities around the holidays that come throughout the year for my kids.  These Lucky Charm Treat Bars are no...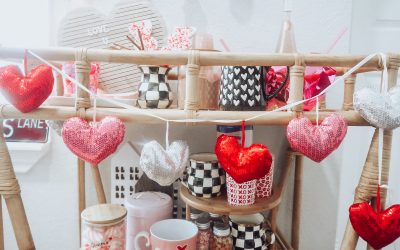 Valentines Bar CartShop This PostTassel Garland $59.99Mackenzie Childs Mug$39.99Lip Suckers $10.00Related Posts