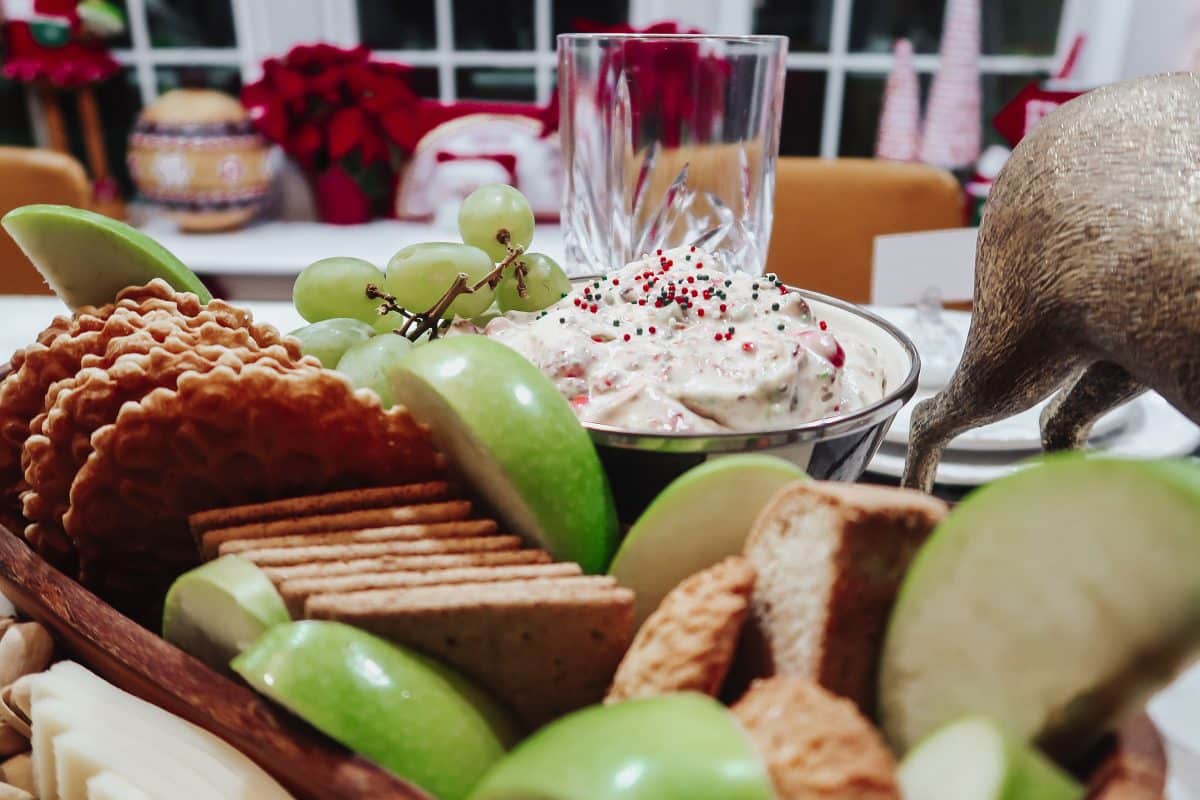 I have made different variations of this cheesecake dip and it is always such a hit! My favorite version is a caramel toffee – but I'm sharing this version because it's universally a favorite.  You can't go wrong with chocolate and the red and green M&M's make it the perfect color for the holiday season.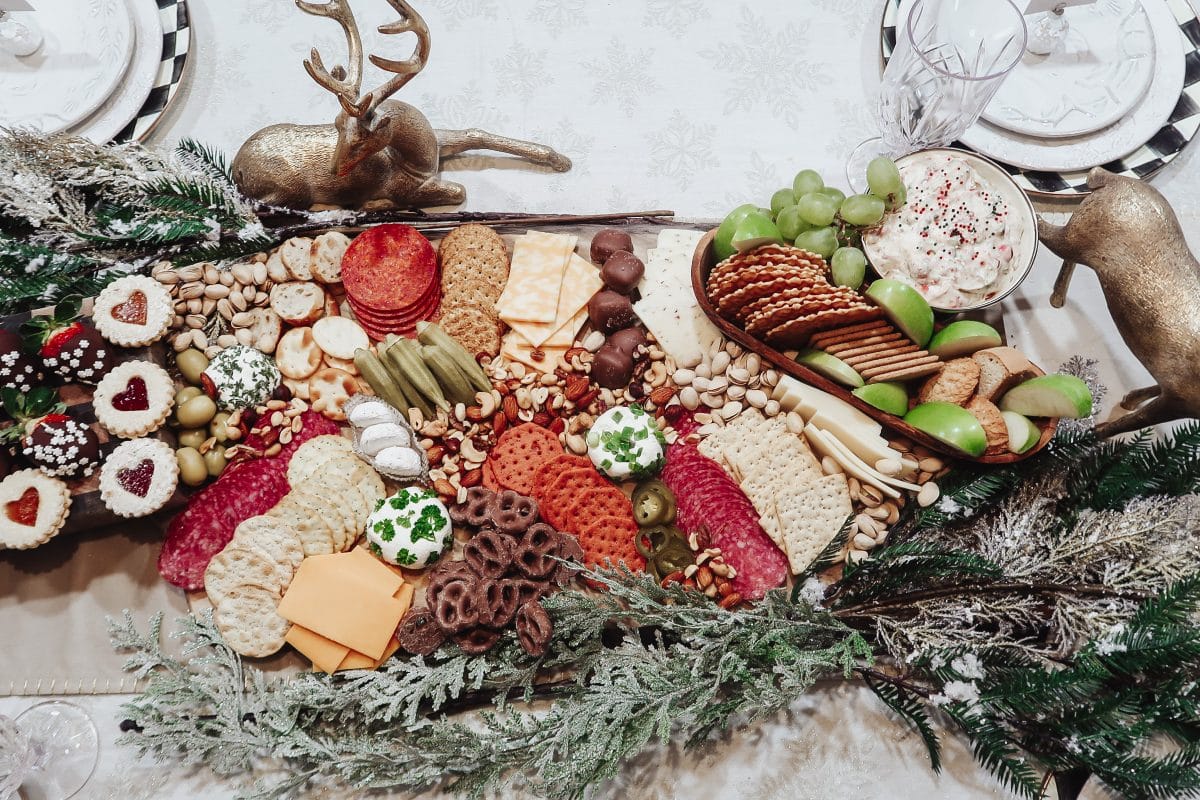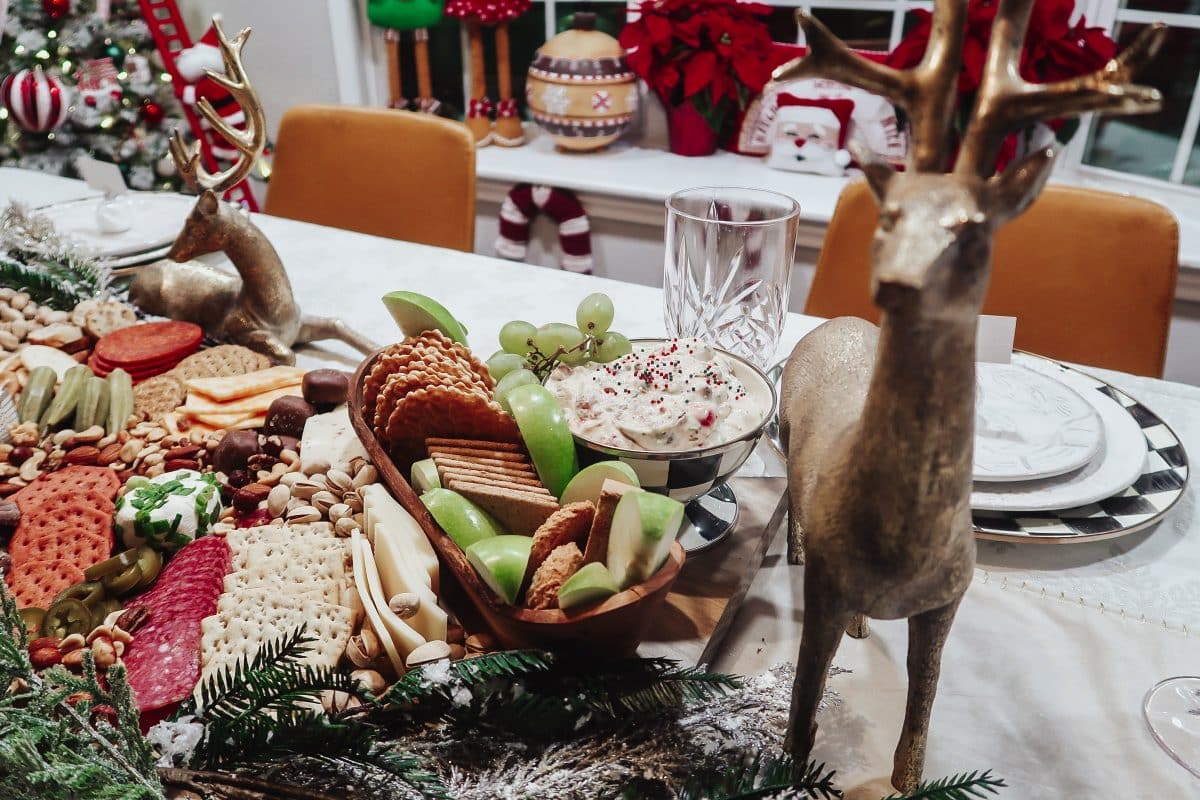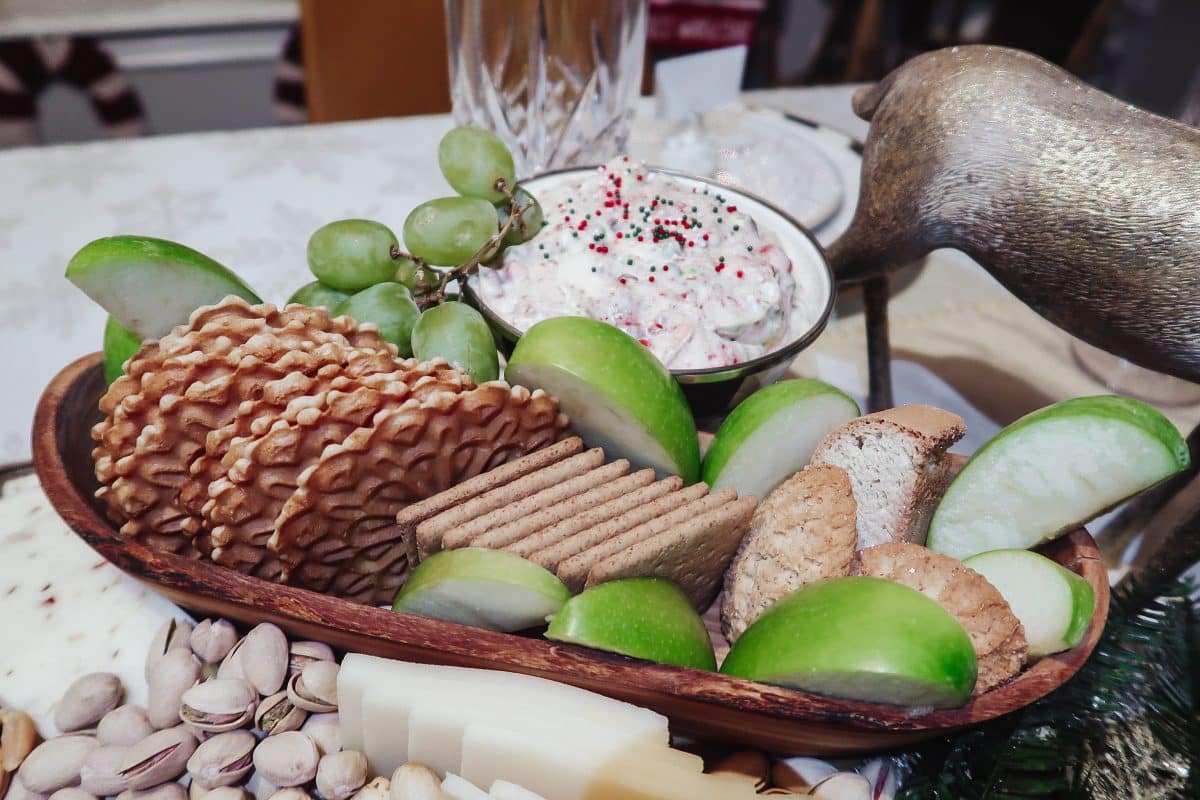 1 (8-ounce) cream cheese package at room temperature

1 stick butter at room temperature

2 tablespoons light brown sugar

3/4 cup powdered sugar (confectioners sugar)

1 1/2 teaspoon vanilla

1/2 teaspoon almond extract

1/2 teaspoon kosher salt

2 cups crushed up holiday M&M's
Dipper Ideas
Apple slices, pretzels, graham crackers, waffle cones, waffle cookies, vanilla wafers, strawberries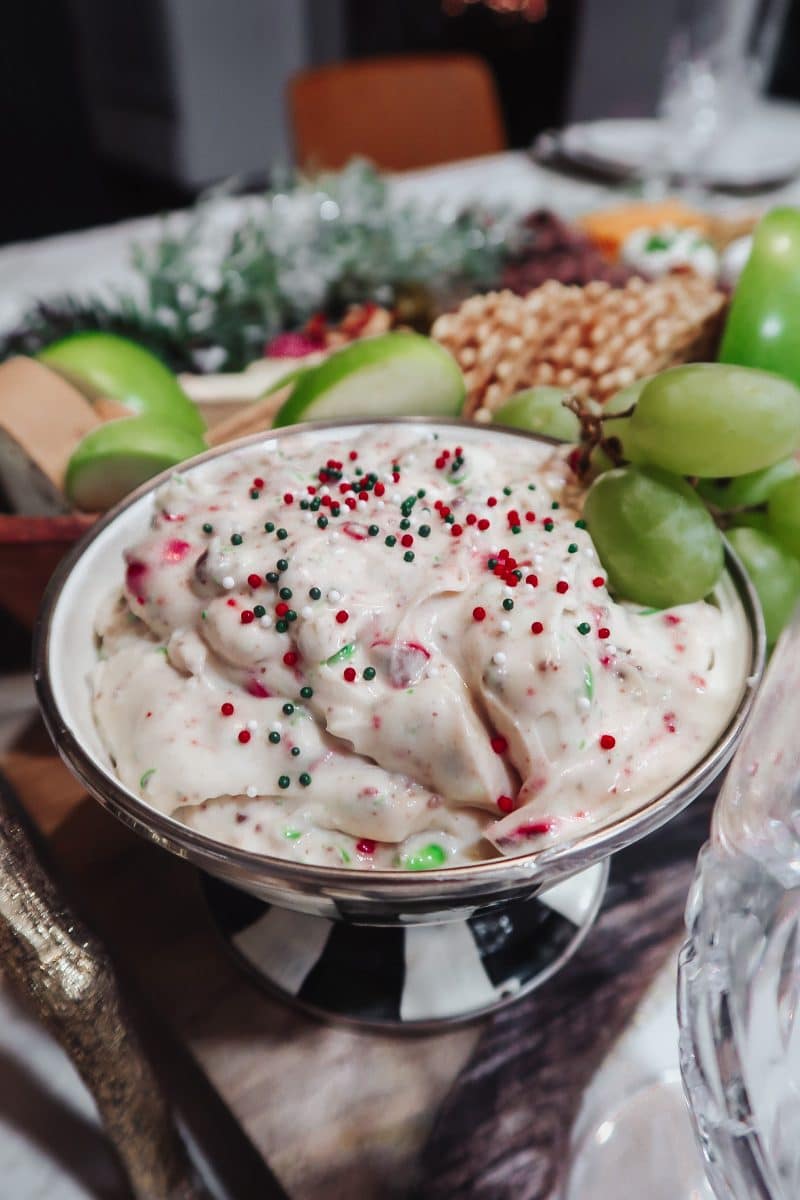 Using a hand mixer, beat butter and cream cheese until smooth.
Slowly add in your brown sugar, powdered sugar, almond extract, vanilla extract, and salt.
Continue mixing until everything is blended.
Using a spatula, fold in the crushed holiday M&M's.
Store dip in a container in the fridge until ready to serve.
Place dip in a serving bowl on a serving tray.
Surround dip with fruits, cookies, other dippers.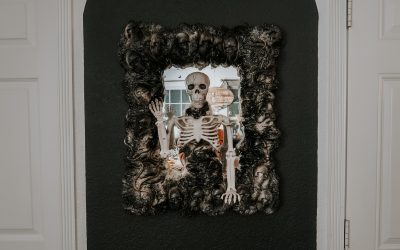 DIY Skeleton MirrorSupplies Mirror Skeleton Gorilla Glue Foam Spray Spray Paint Duct Tape Mini Skulls and Snakes Steps Clean your mirror and cut the top half of the skeleton apart from its legs.  Using Duct Tape and gorilla glue secure the skeleton to the mirror. ...