Introduction
About this Recipe
By: Home Chef – Patrick Le Beau
"One bite of this tender chicken, enrobed with a peach BBQ sauce you'll make yourself (and we do mean make yourself… no mixing a premade BBQ sauce here!), and you'll be "appresh"-ing so much, you'll say preach to this peach. Capisce?"
Use my code KRISTYN100 to Get $100 off – $25 off your first FOUR boxes which is ten free meals by clicking here! This is the best offer Home Chef has had!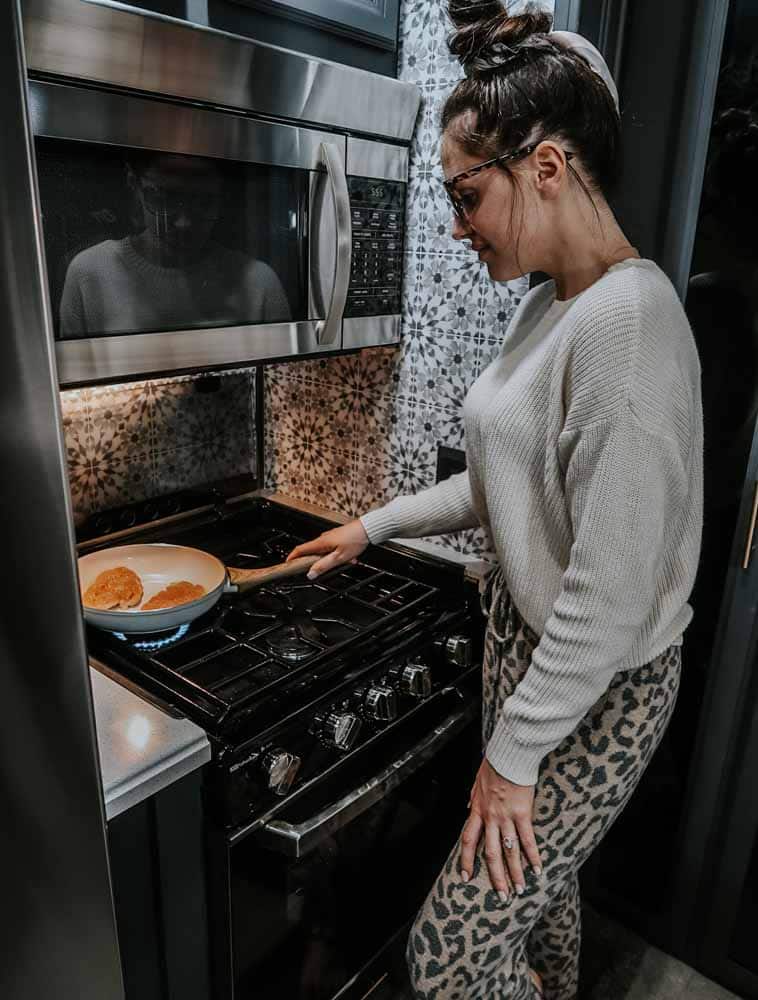 2 oz. Peach Preserves
¼ tsp. Red Pepper Flakes
13 oz. Boneless Skinless Chicken Breasts
0.32 oz. Ketchup
¼ oz. Dijon Mustard
¼ oz. White Balsamic Vinegar
2 Tbsp. Italian Panko Blend 
½ oz. Grated Parmesan
12 oz. Broccoli Florets
You Will Need
Olive Oil

 

Salt

 

Pepper

 

Cooking Spray
1 Medium Non-Stick Pan

 

1 Baking Sheet
1 Mixing Bowl
Before You Cook
Preheat oven to 400 degrees
If using any fresh produce, thoroughly rinse and pat dry
Prepare a baking sheet with foil and cooking spray
Cooking Guidelines
To ensure food safety, the FDA recommends the following as minimum internal cooking temperatures: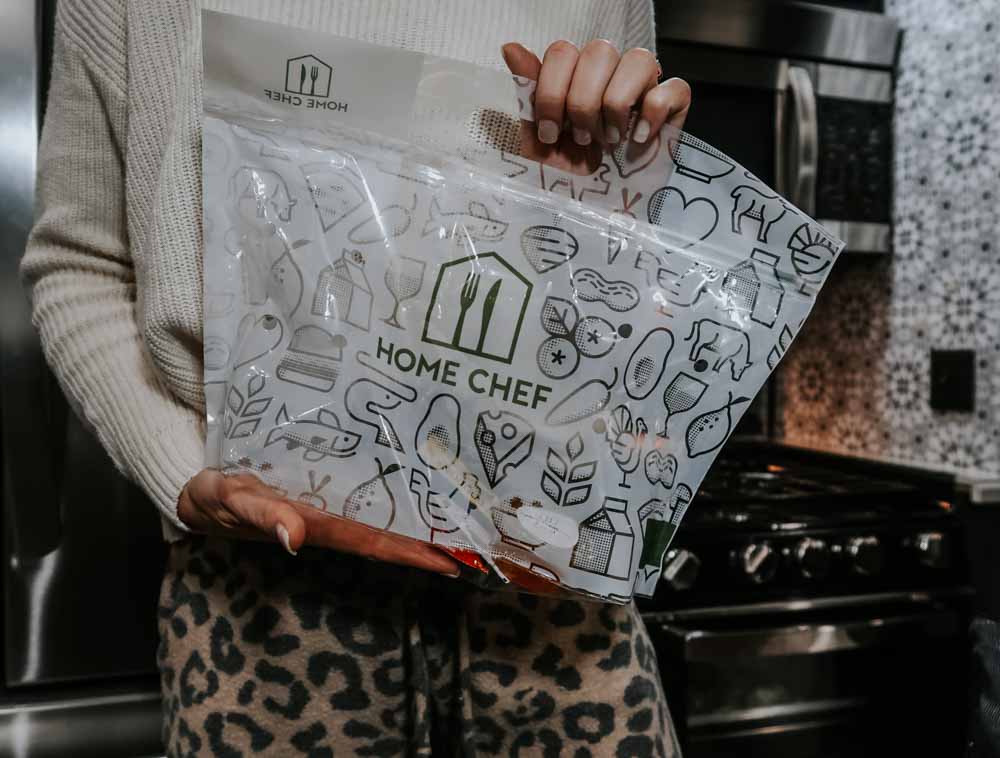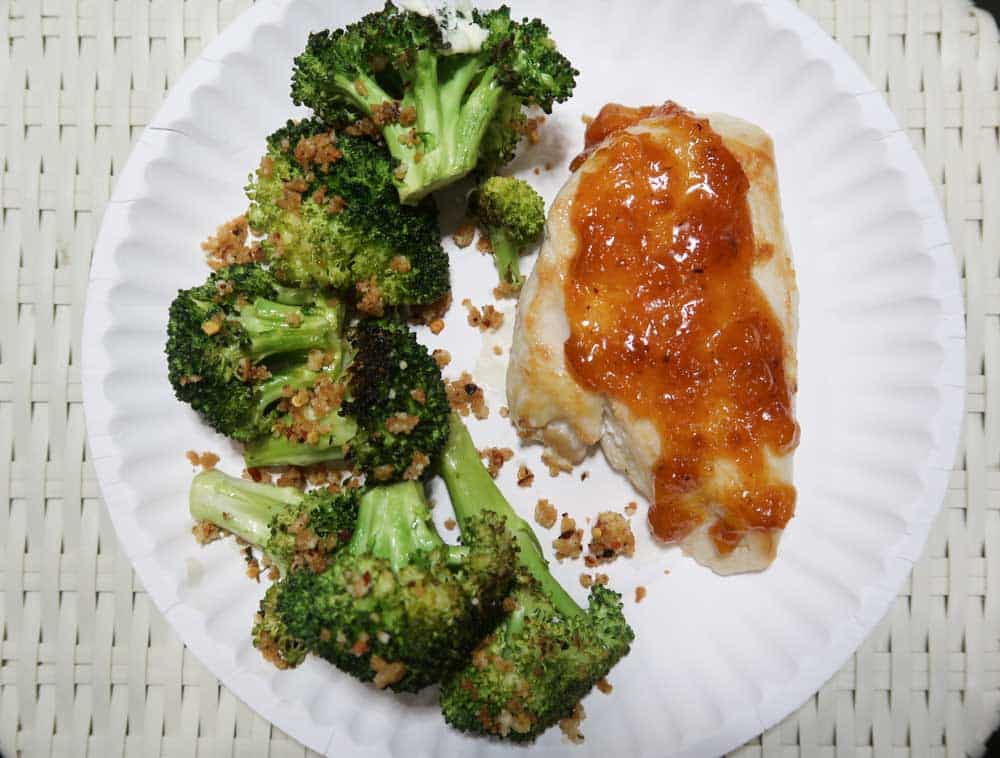 Calories 476

Carbohydrates 34g

Fat 16g

Protein 46g

Sodium 1396mg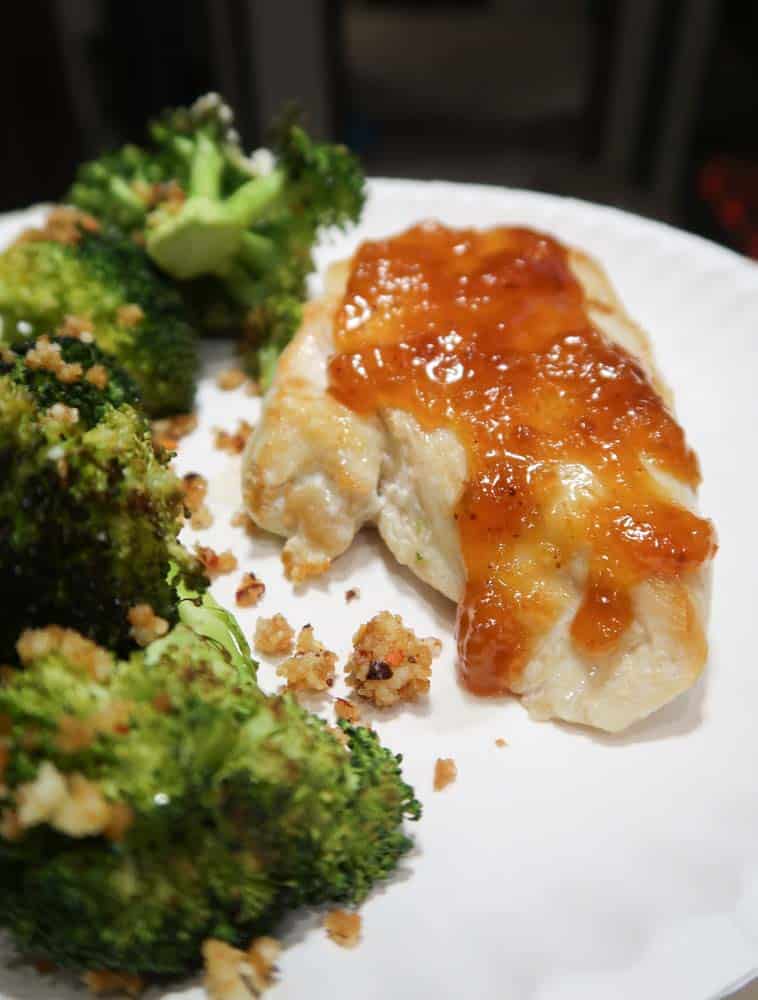 Step by Step Instructions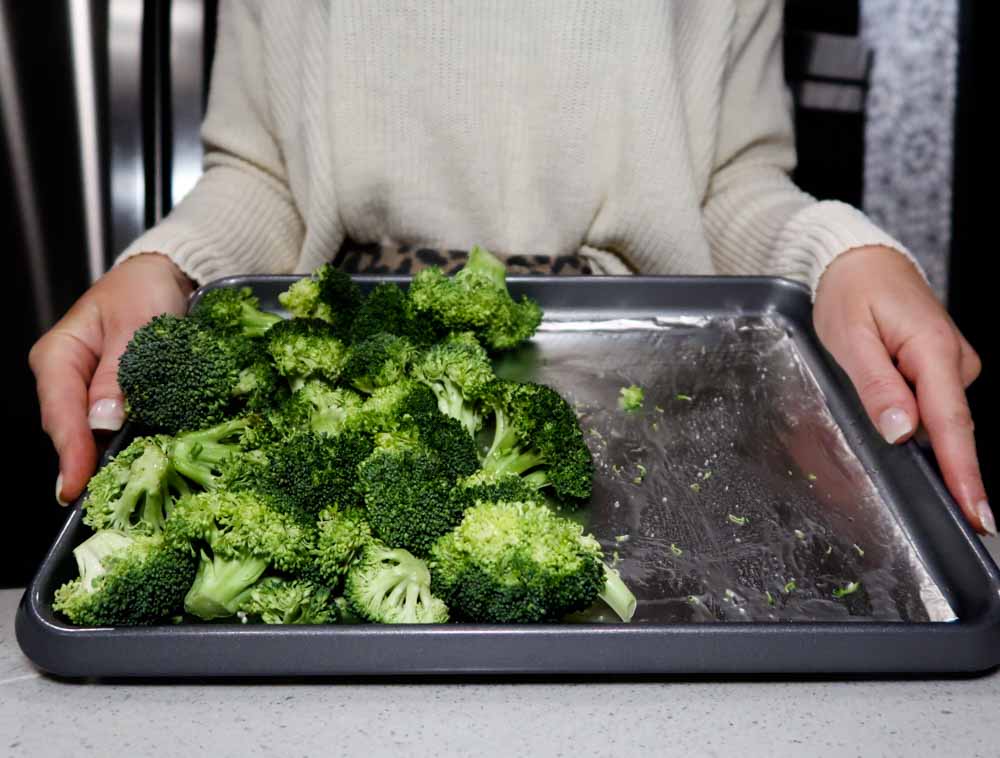 Step 1
Begin the Broccoli
Cut broccoli into bite-sized pieces. Place broccoli on prepared baking sheet and toss with 2 tsp. olive oil and ¼ tsp. salt. Massage oil and seasoning into broccoli. Spread into a single layer on one side. Roast in hot oven, 5 minutes. Remove from oven. Broccoli will finish cooking in a later step. While broccoli roasts, prepare chicken.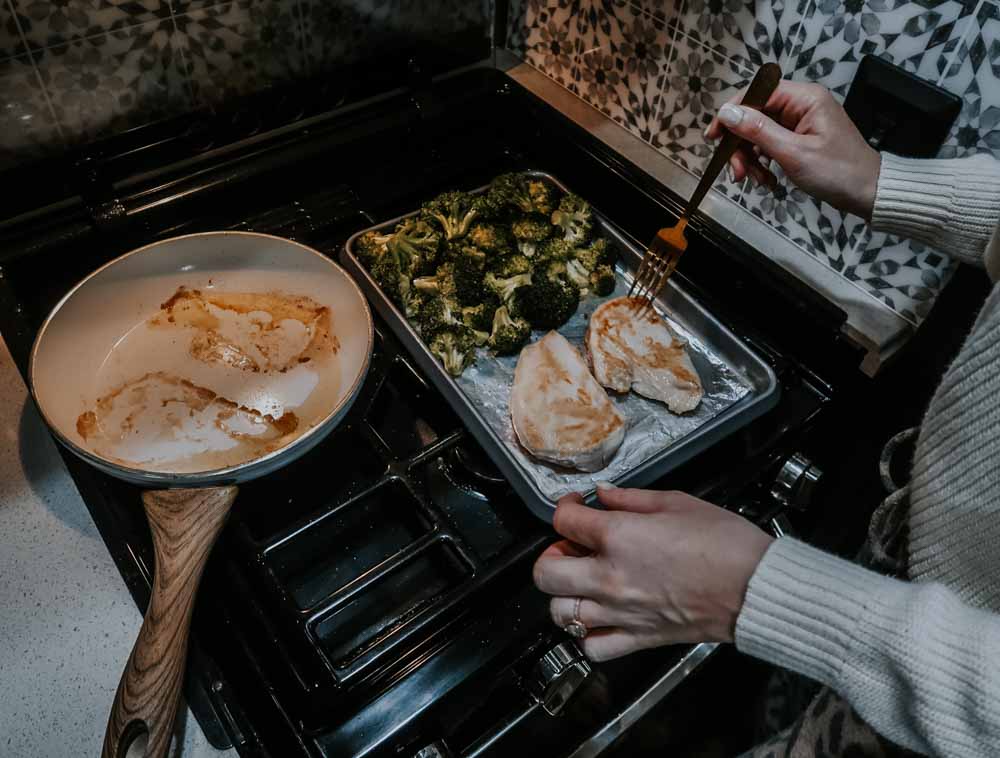 Step 2
Cook Chicken and Finish Broccoli
Pat chicken breasts dry, and season both sides with a pinch of salt and pepper. Place a medium non-stick pan over medium-high heat and add 1 tsp. olive oil. Add chicken to hot pan and cook undisturbed, 3-4 minutes. Transfer chicken, seared side up, to empty half of baking sheet. Reserve pan; no need to wipe clean. Roast again until chicken reaches a minimum internal temperature of 165 degrees, 10-12 minutes. While chicken and broccoli roast, toast breadcrumbs.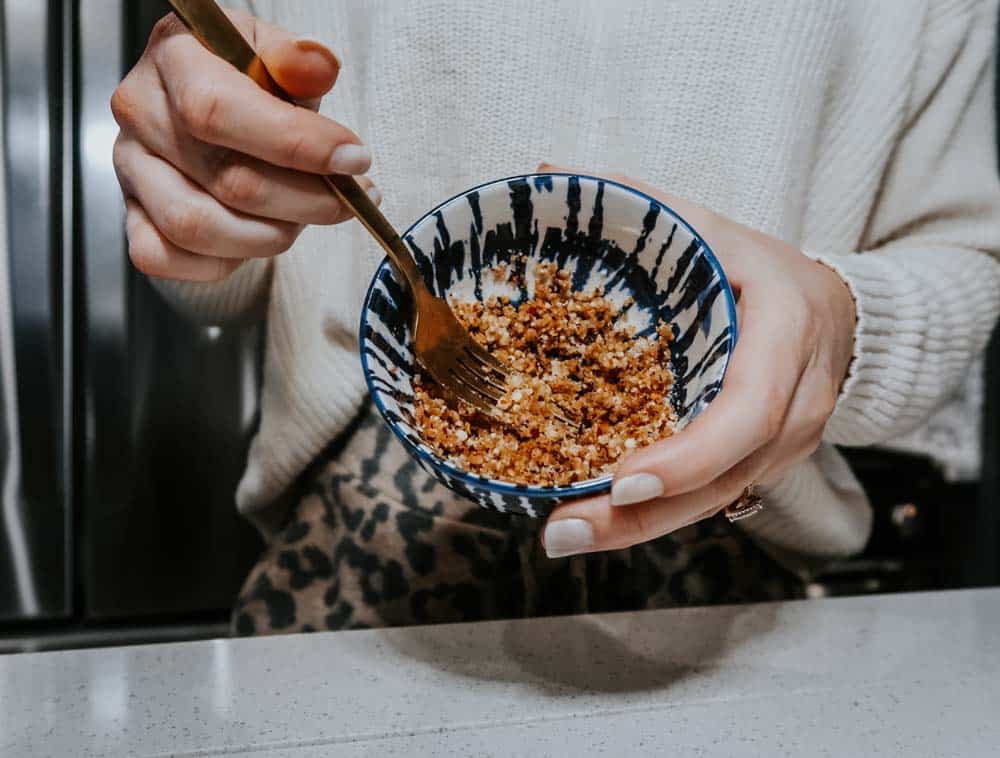 Step 3
Toast the Breadcrumbs
Return pan used to cook chicken to medium heat. Add 1 tsp. olive oil and panko to hot pan and stir constantly until golden brown, 1-2 minutes. Remove from burner. Transfer panko to a mixing bowl and add Parmesan and red pepper flakes (to taste). Stir to combine. Wipe pan clean and reserve.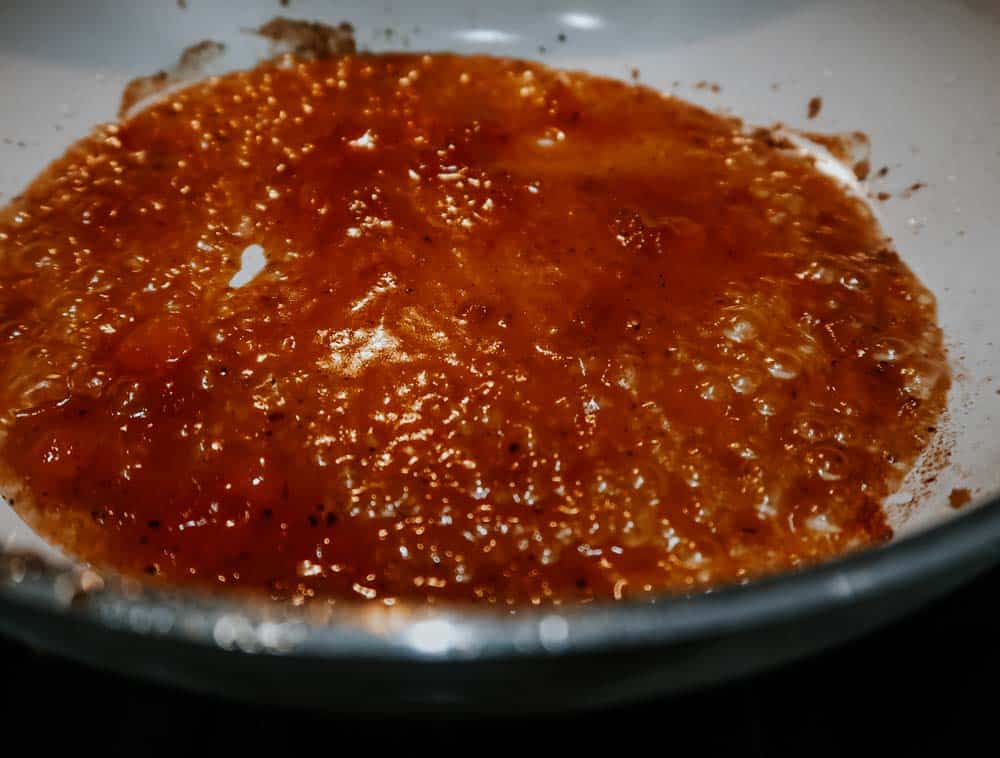 Step 4
Make the Sauce
Return pan used to cook panko to medium-high heat. Add peach preserves, ketchup, Dijon, 2 Tbsp. water, white balsamic vinegar, and a pinch of salt to hot pan. Bring to a simmer. Once simmering, stir occasionally until thickened to a BBQ sauce-like consistency, 2-3 minutes. Stir in a pinch of pepper. Remove from burner.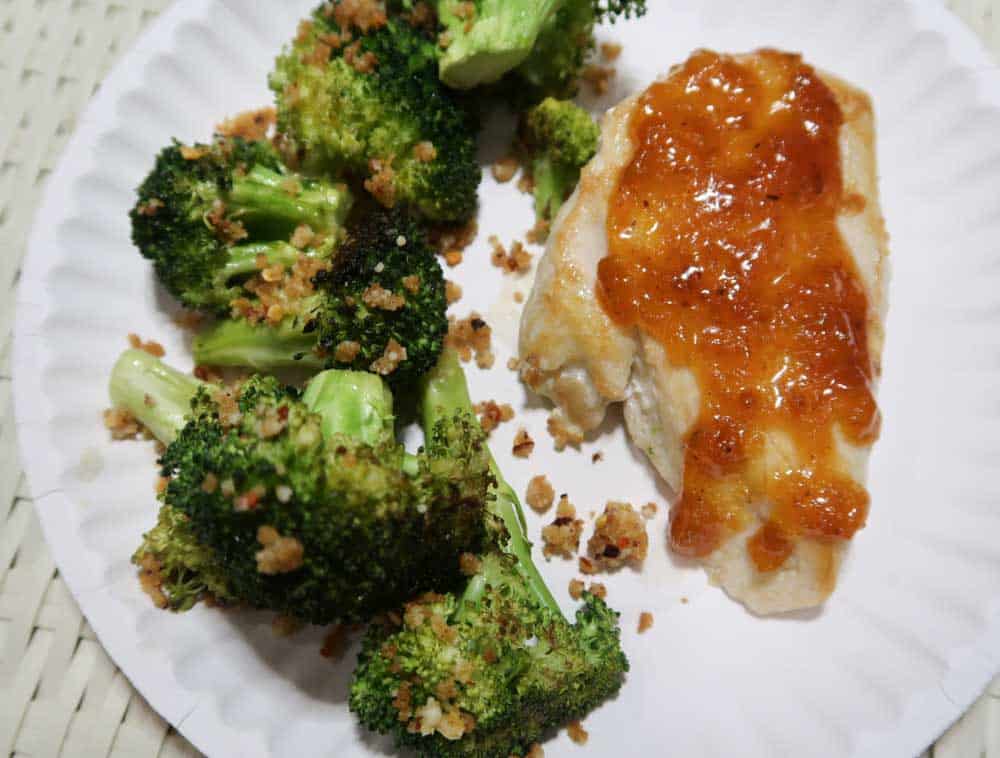 Step 5
Finish the Dish
Plate dish as pictured, topping chicken with sauce and broccoli with breadcrumbs. Bon appétit!
This post is in sponsorship with Home Chef. Home Chef is a meal kit delivery service – order and receive home food delivery weekly. Choose from 21 fresh recipes featuring steak, chicken, pork, fish, vegetarian options, and beyond to meet your cooking needs each week.  Use my code KRISTYN100 to Get $100 off – $25 off your first FOUR boxes which is ten free meals by clicking here! This is the best offer Home Chef has had!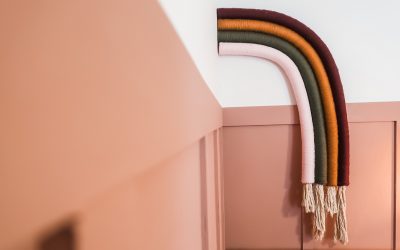 A fun, inexpensive, DIY rainbow wall art project sure to complete any space in your home.