How To Download and Use The Kristyn Cole Presets
Follow instructions for any preset purchased.
On your order confirmation click the purple button labeled "Deep Moods Bundle".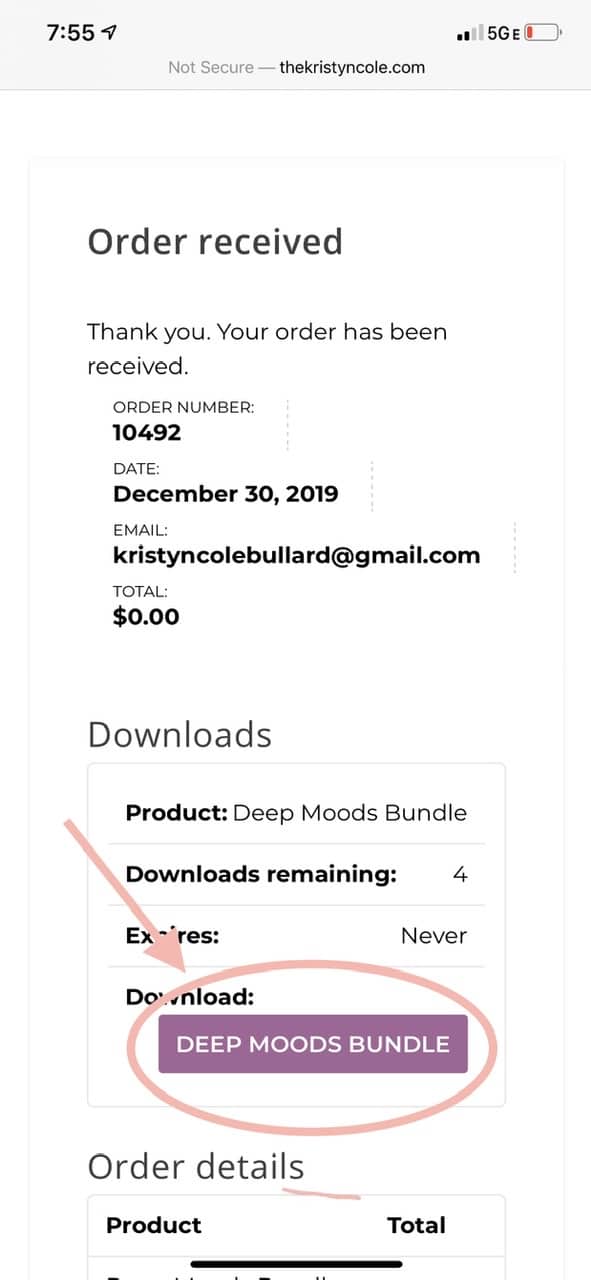 Select "Download" from the pop up.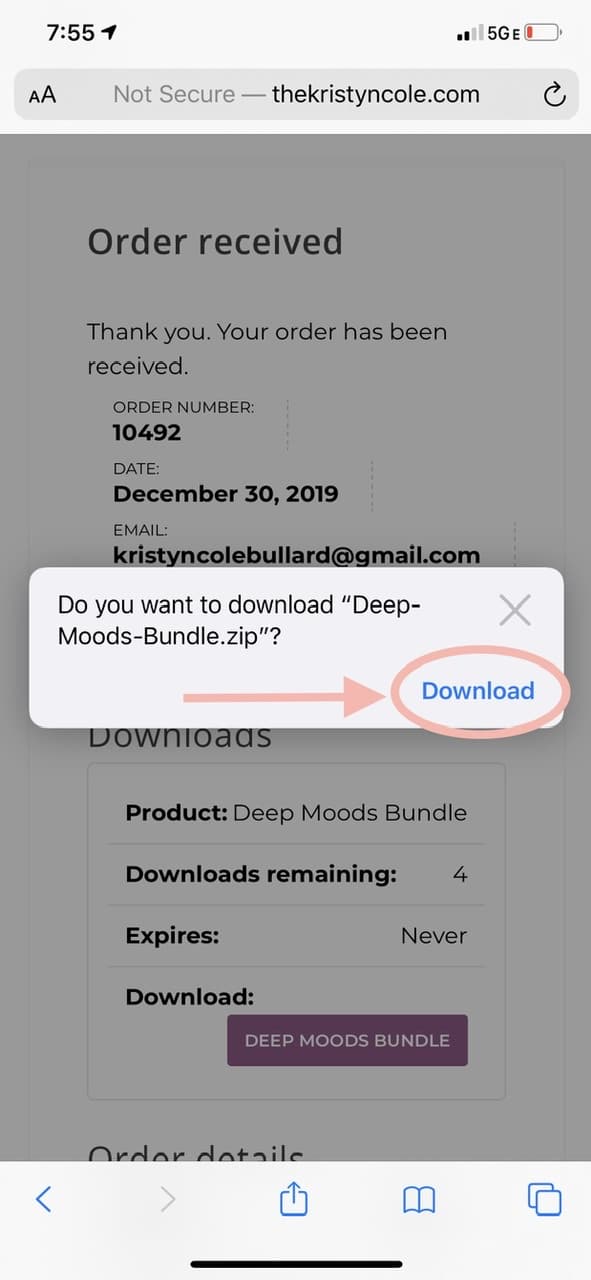 In the top right corner of your screen select the blue arrow pointing down.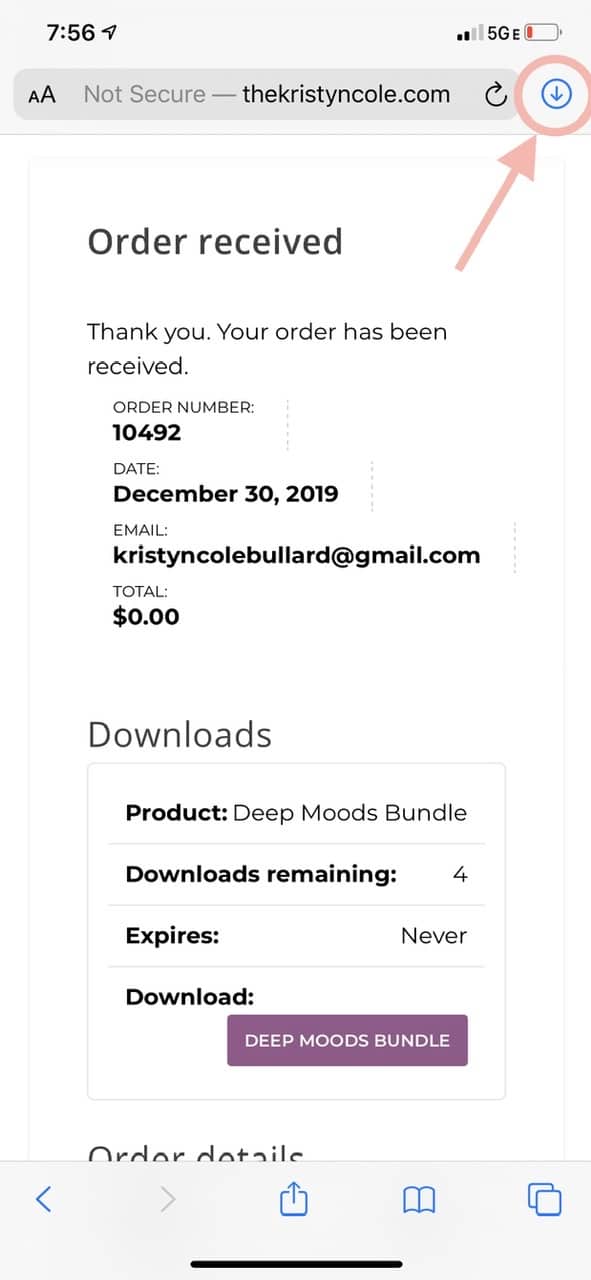 From the downloads popup, select on the Deep Moods Bundle zip file.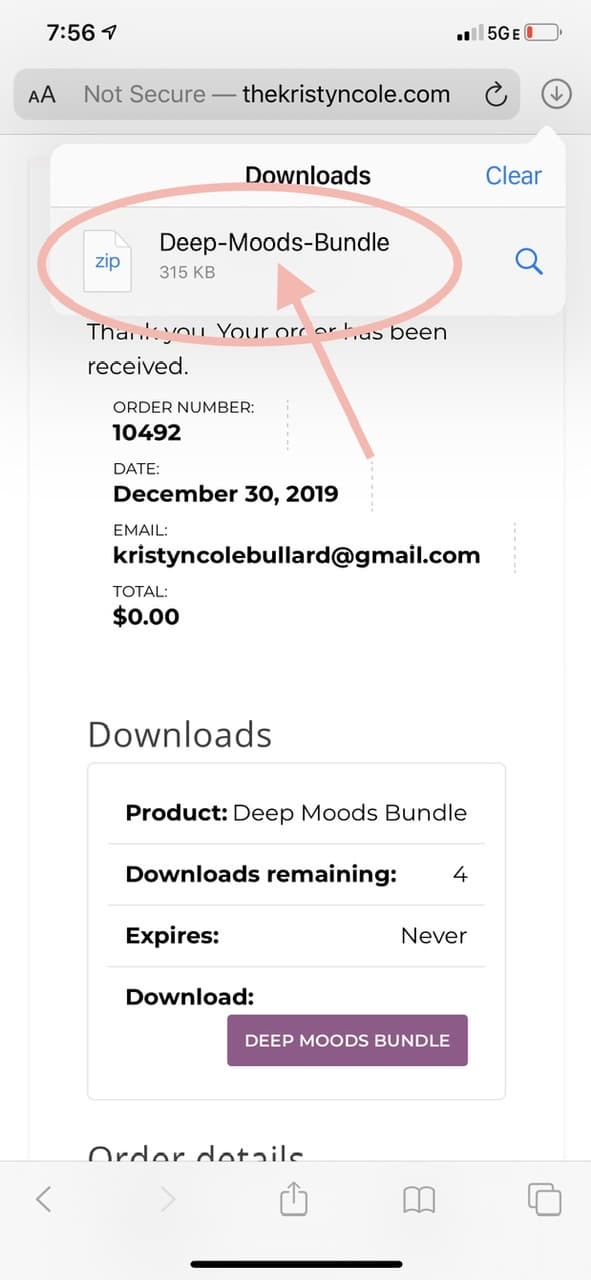 Select the Deep Moods Zip file and it will extract the file.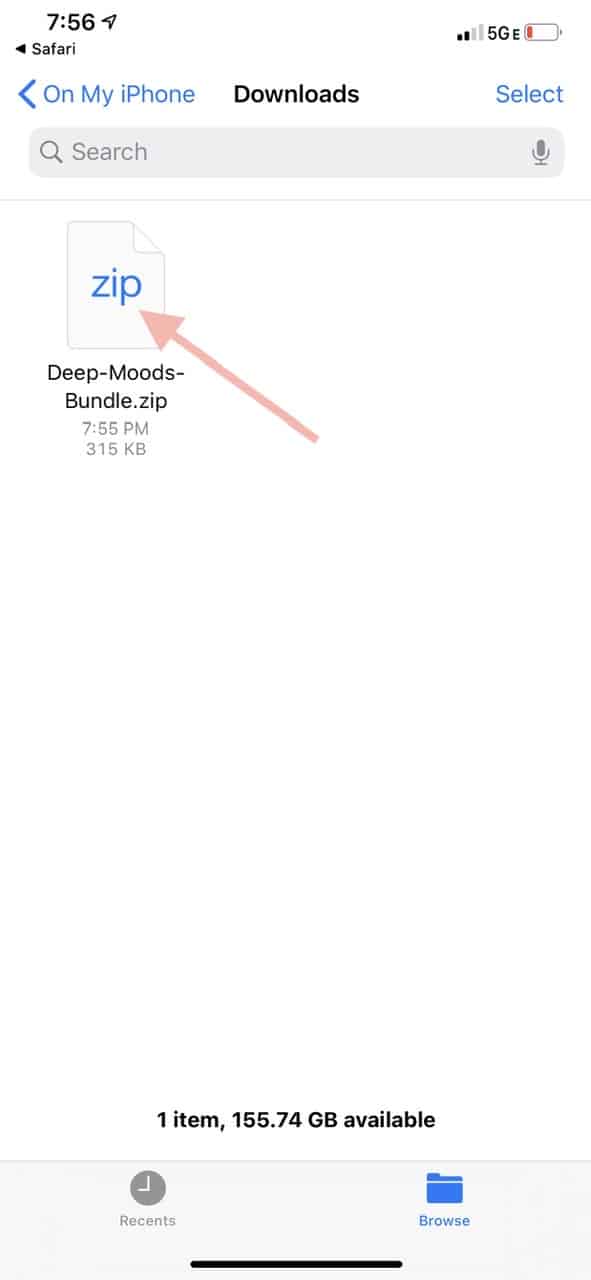 Click on the blue folder labeled Deep Moods Bundle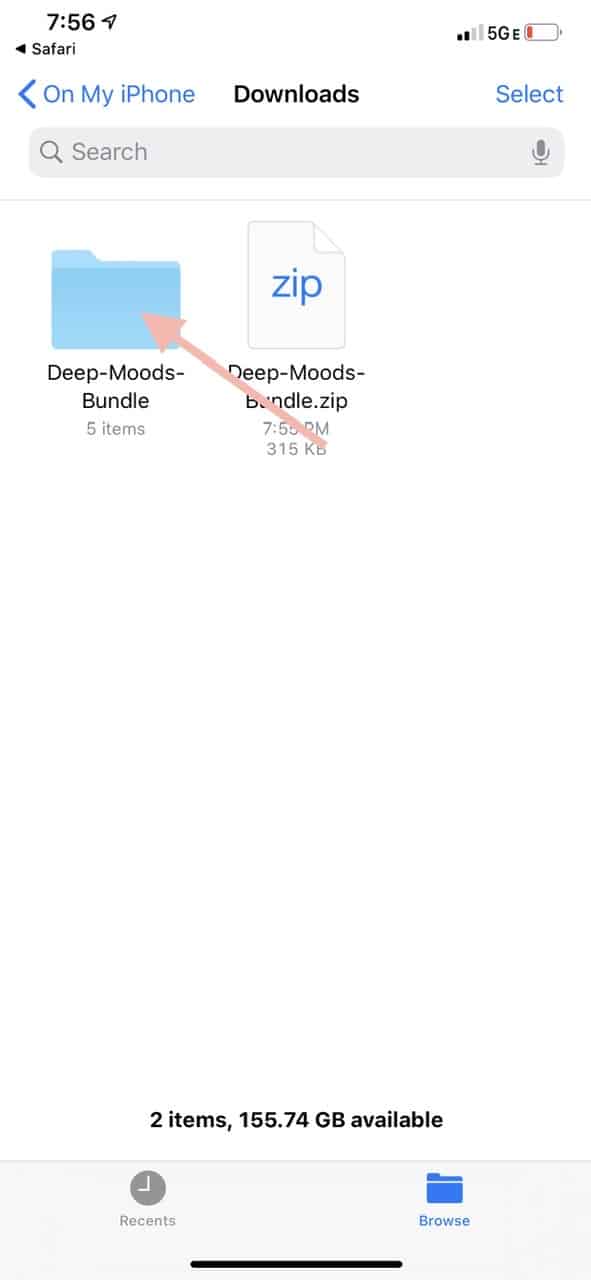 Select all five of the presets.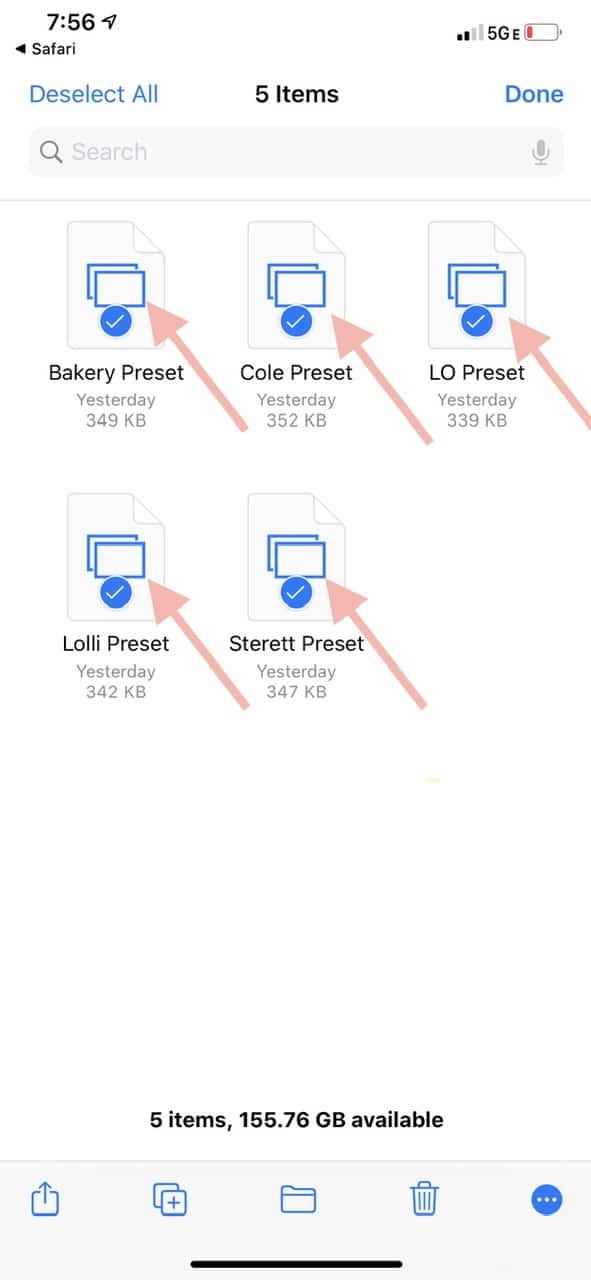 Save the five images to your camera roll. 
(They will look blank in your camera roll, they are supposed to!)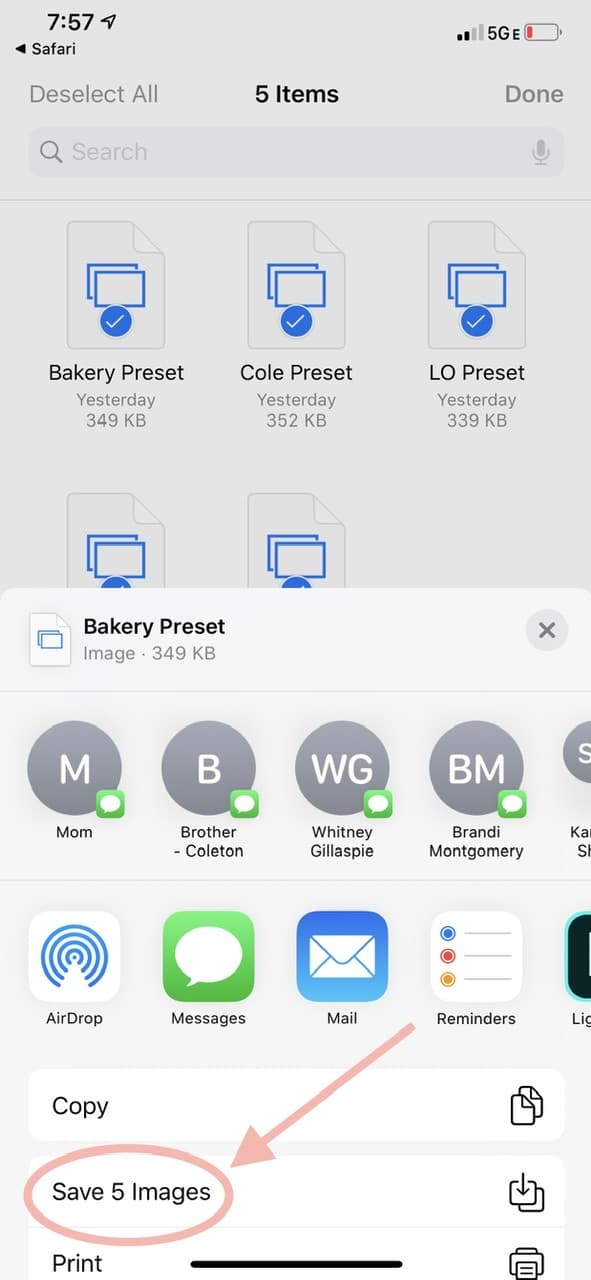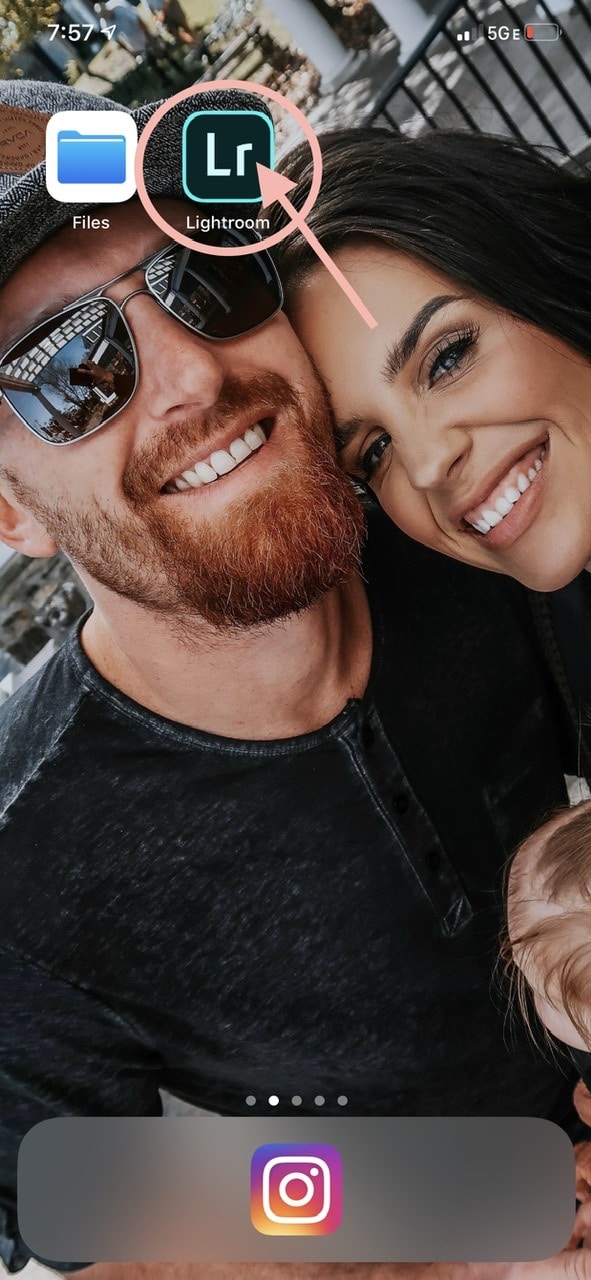 Click on the image+ icon in the bottom right corner.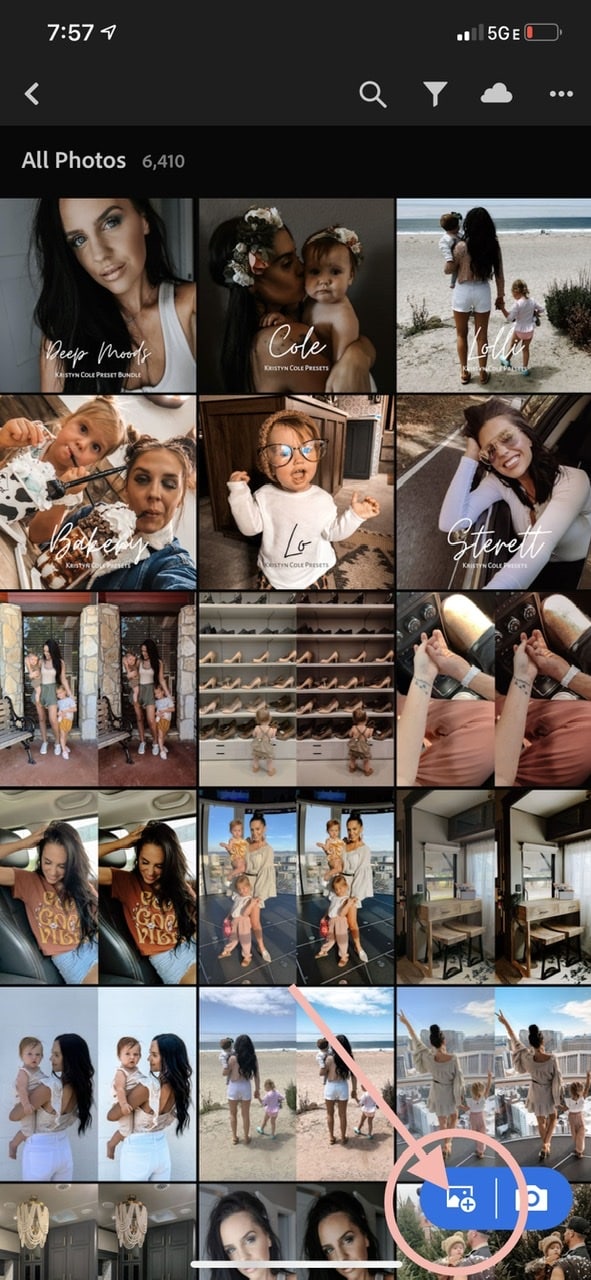 Select the "from camera roll" option.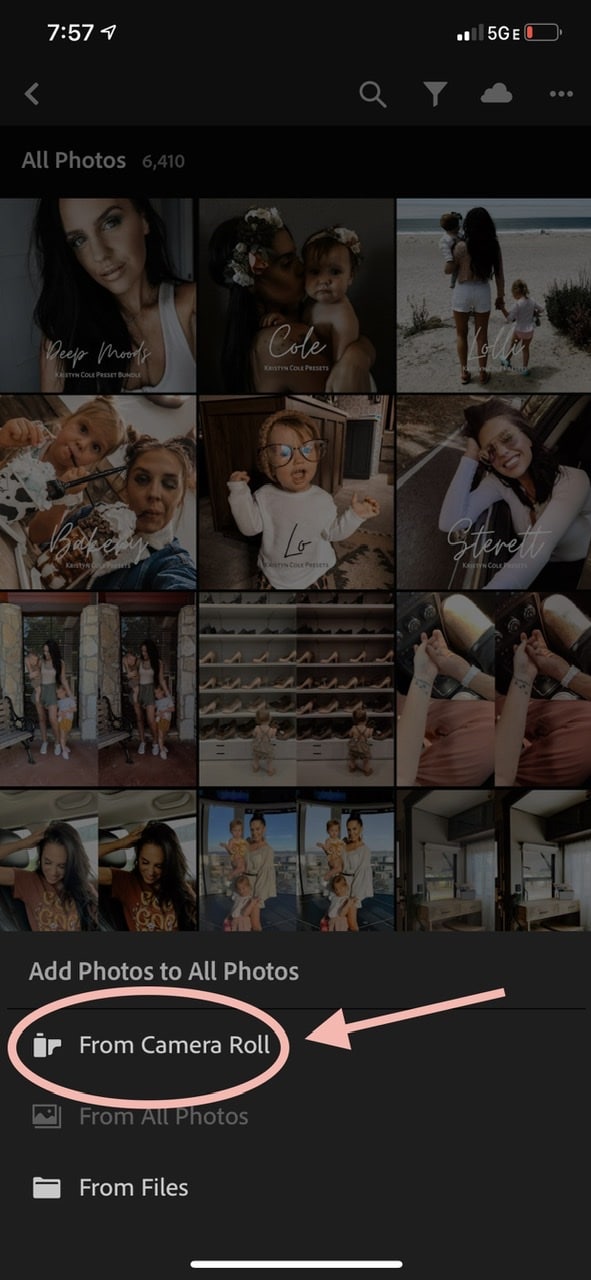 Select the five blank RAW images (these images hold the Deep Moods presets) then click "ADD".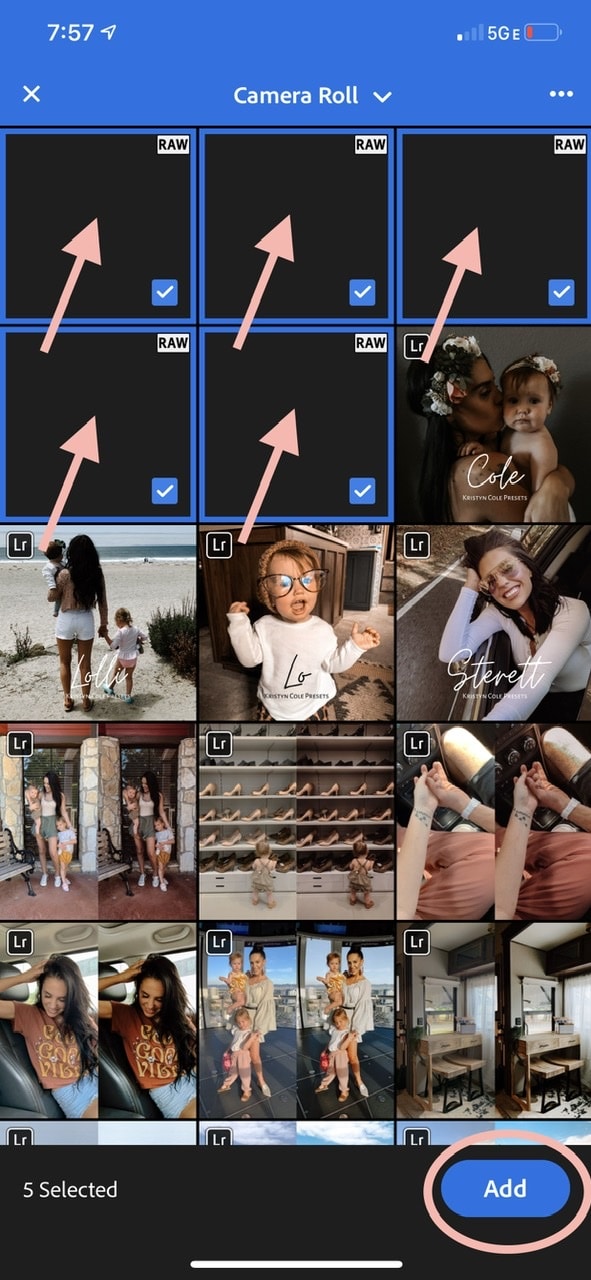 Now the images will appear like this.  Select the first image labeled "Cole" to create it's preset.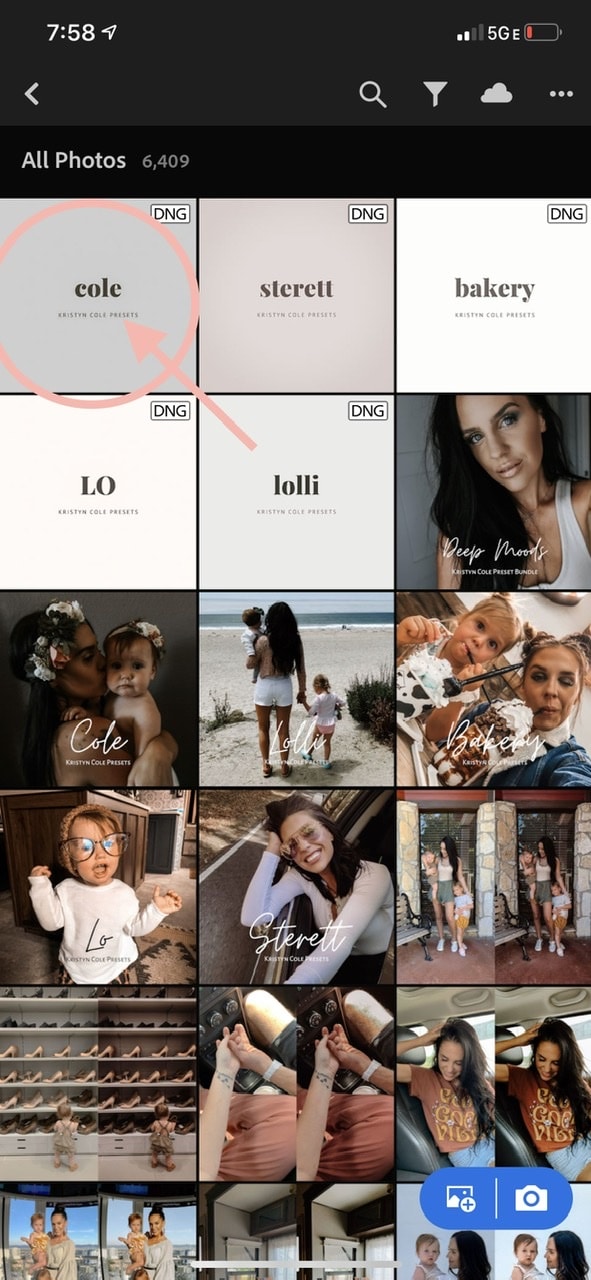 Click the three dots in the upper right hand corner.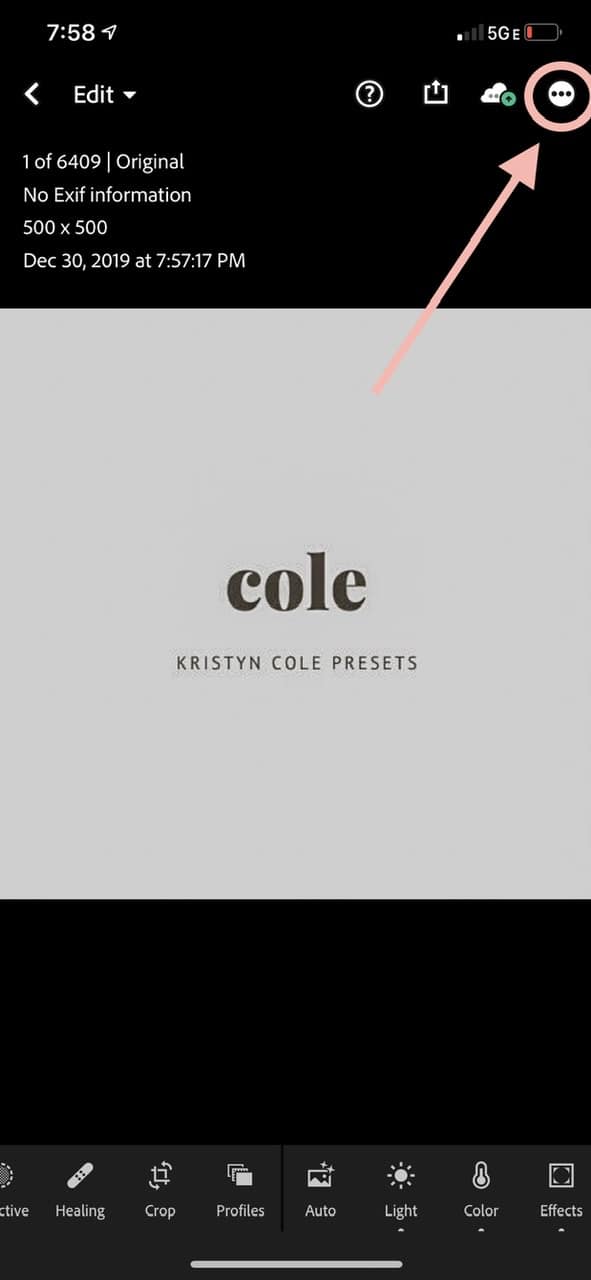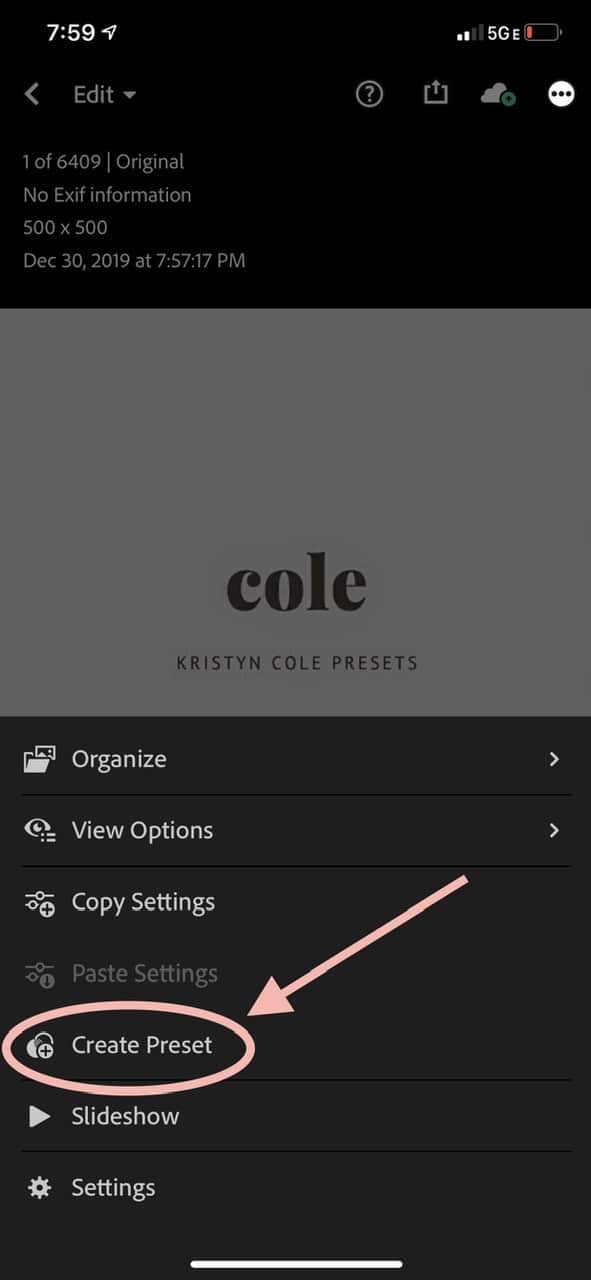 Name the preset "Cole". Then under Preset Group select "Create New Preset Group".
Name the group "KC Presets" and click the arrow in the top right corner.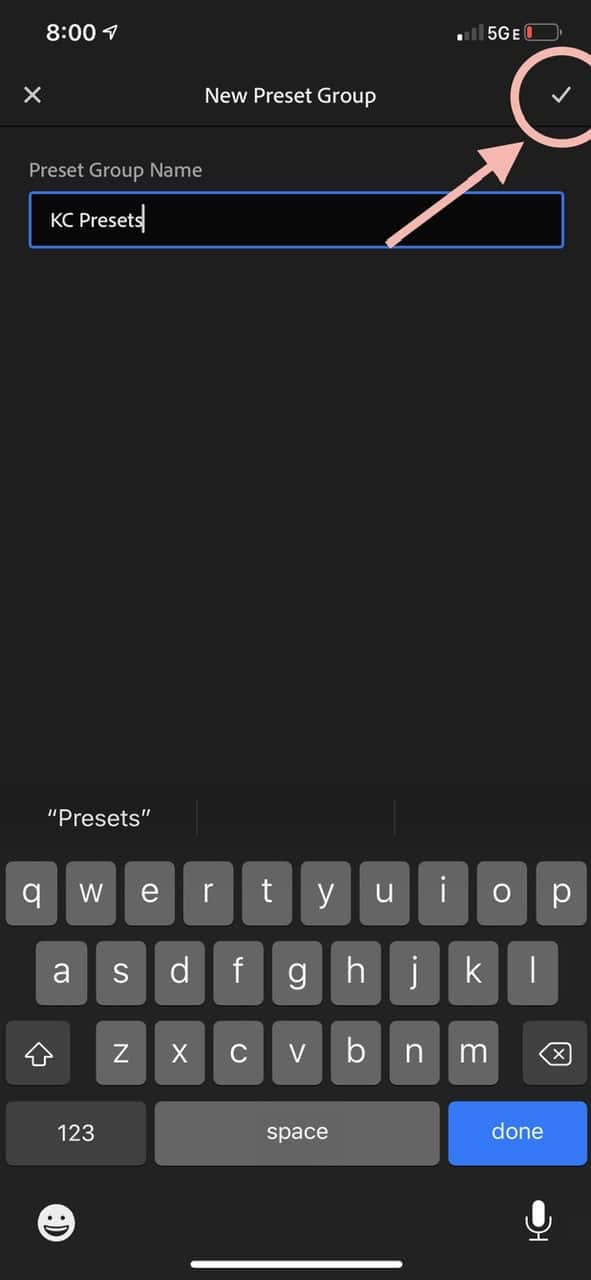 Repeat steps 13-15 to each of the preset images and save the presets in the KC Preset folder.
How To Use The Kristyn Cole Presets
On the bottom bar of lightroom select the "presets" option.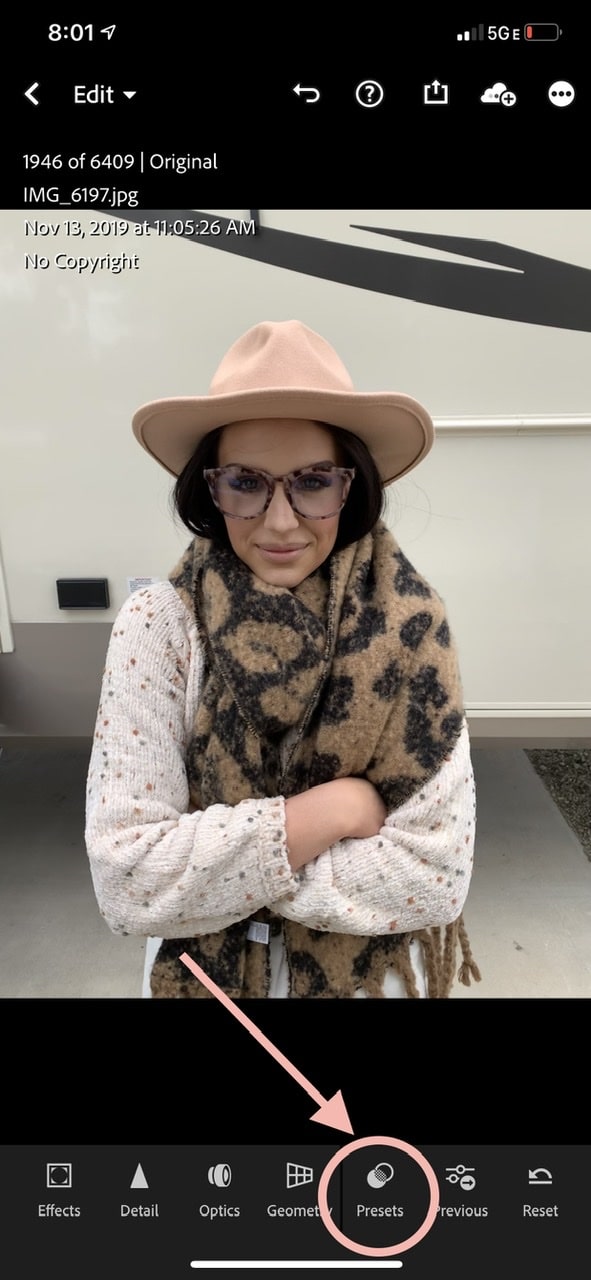 Making sure your in the "KC Presets" folder you created and select the preset you want to use.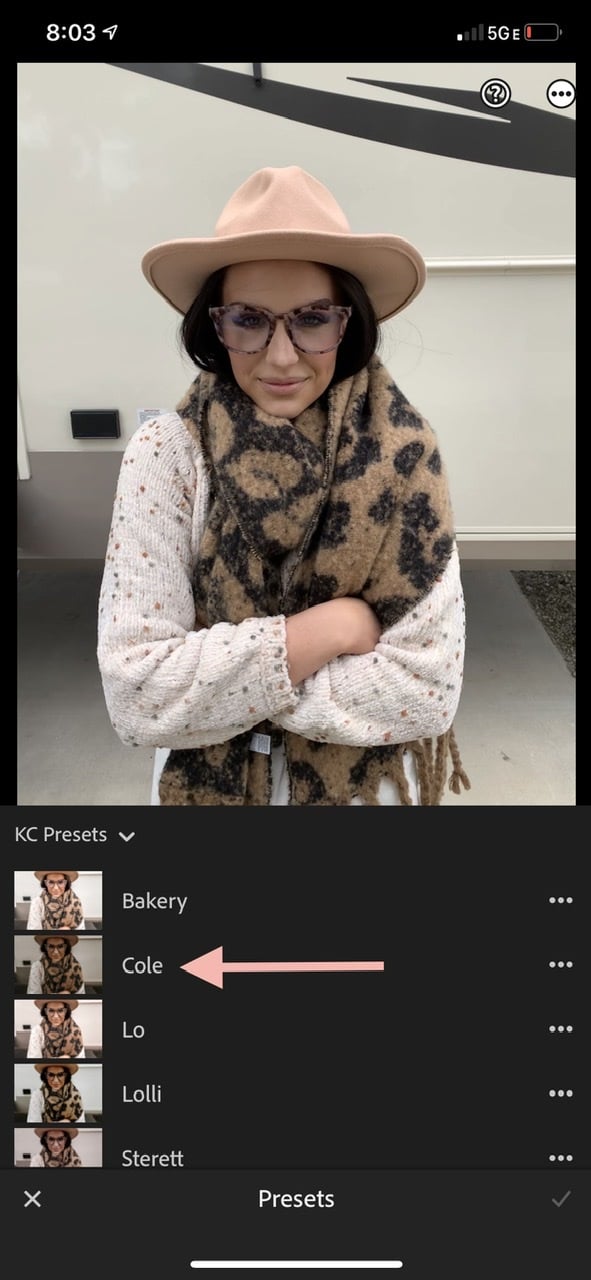 Click the arrow on the bottom right.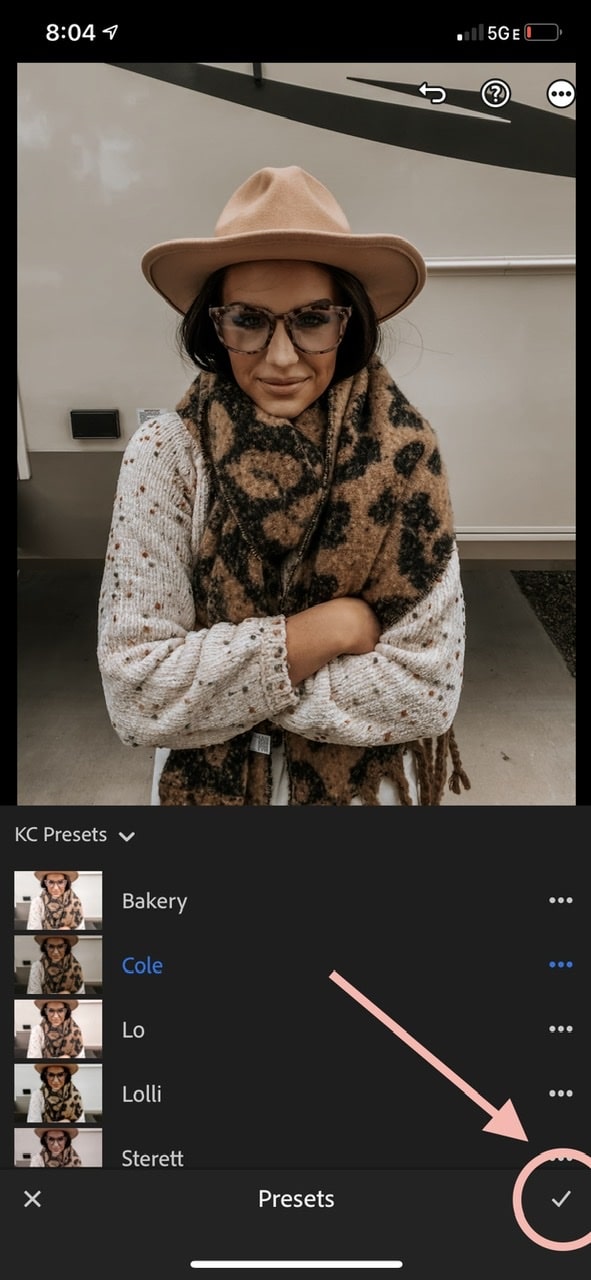 Click the download icon at the top right and then save to camera roll.