This shop has been compensated by Collective Bias, Inc. and Coca-Cola.
All opinions are mine alone. The following content is intended for readers who are 21 or older.
#CampGreatWolfwithCoke #CollectiveBias
We were so excited about Coca Cola sending us on a weekend Camp In trip to
Great Wolf Lodge
.  This was our first time ever going so we really got to experience it completely with our Gold Paw Passes.  First let me start by saying that if you are planning a trip to Great Wolf Lodge and that is what brought you here to my post, welcome to my blog! I'm so glad you are here.  There is so much to experience at Great Wolf and with this summers theme being camping, your time there will be very exciting.  You will experience all of the things you would do in the great outdoors but inside with air conditioning and lots of friends!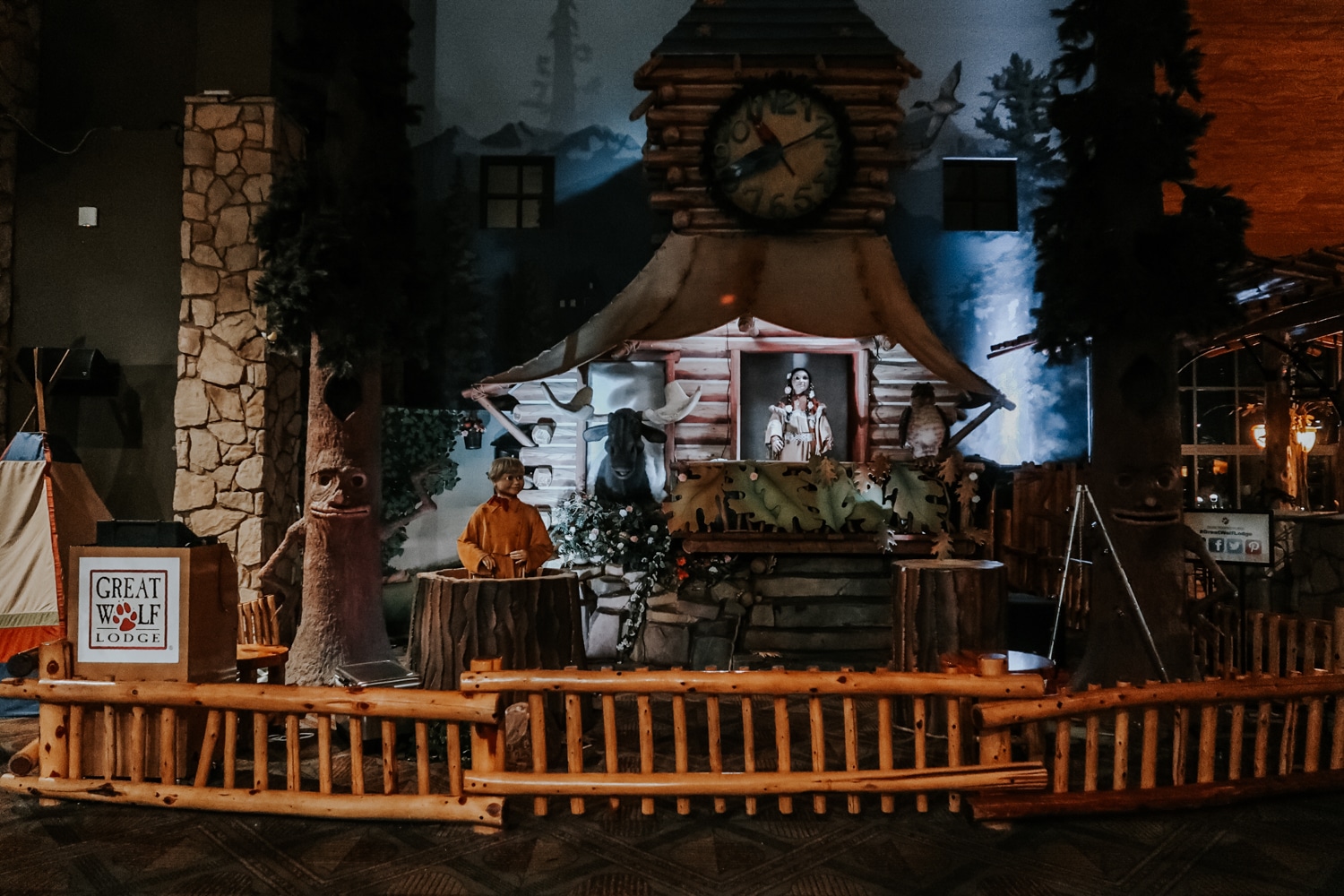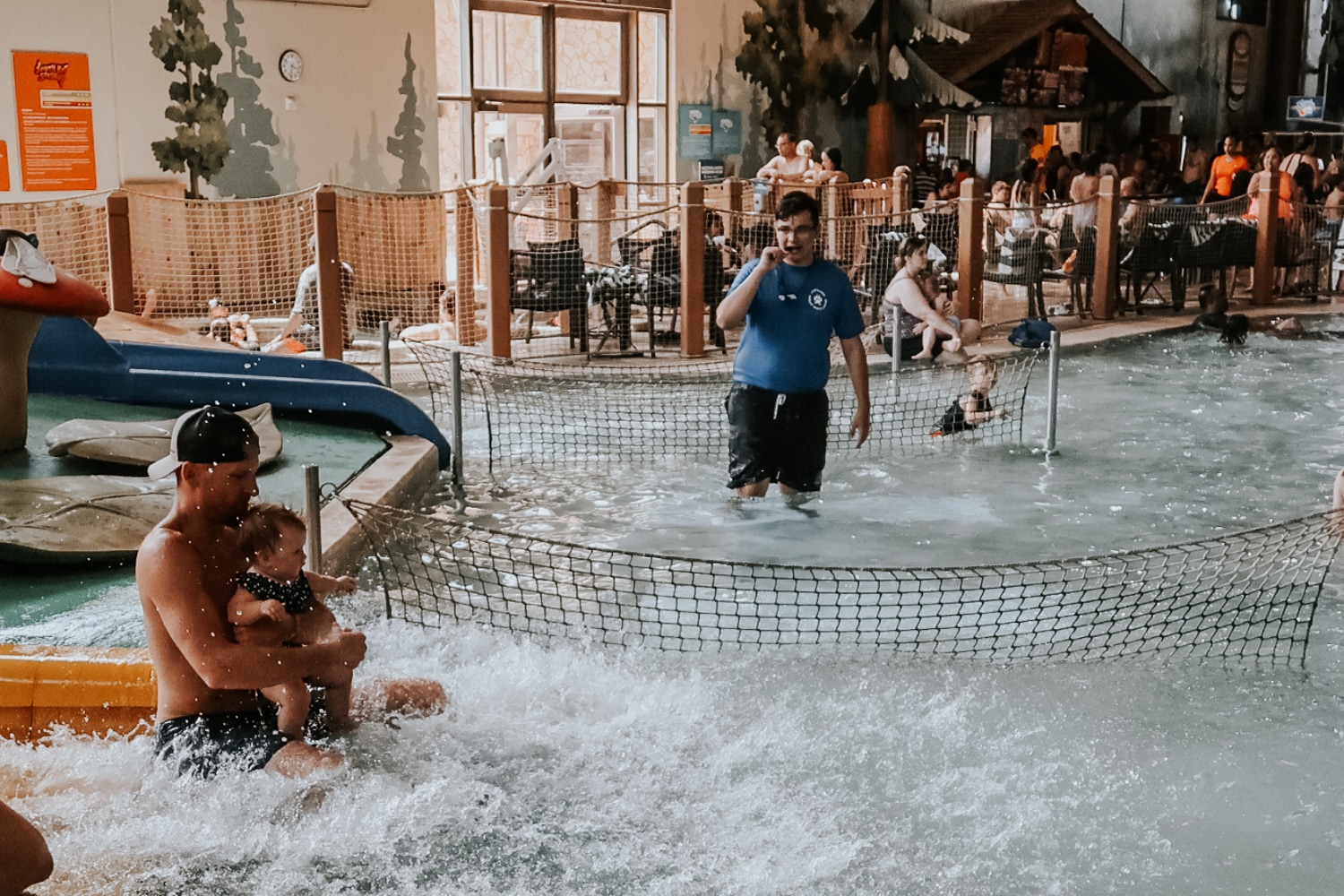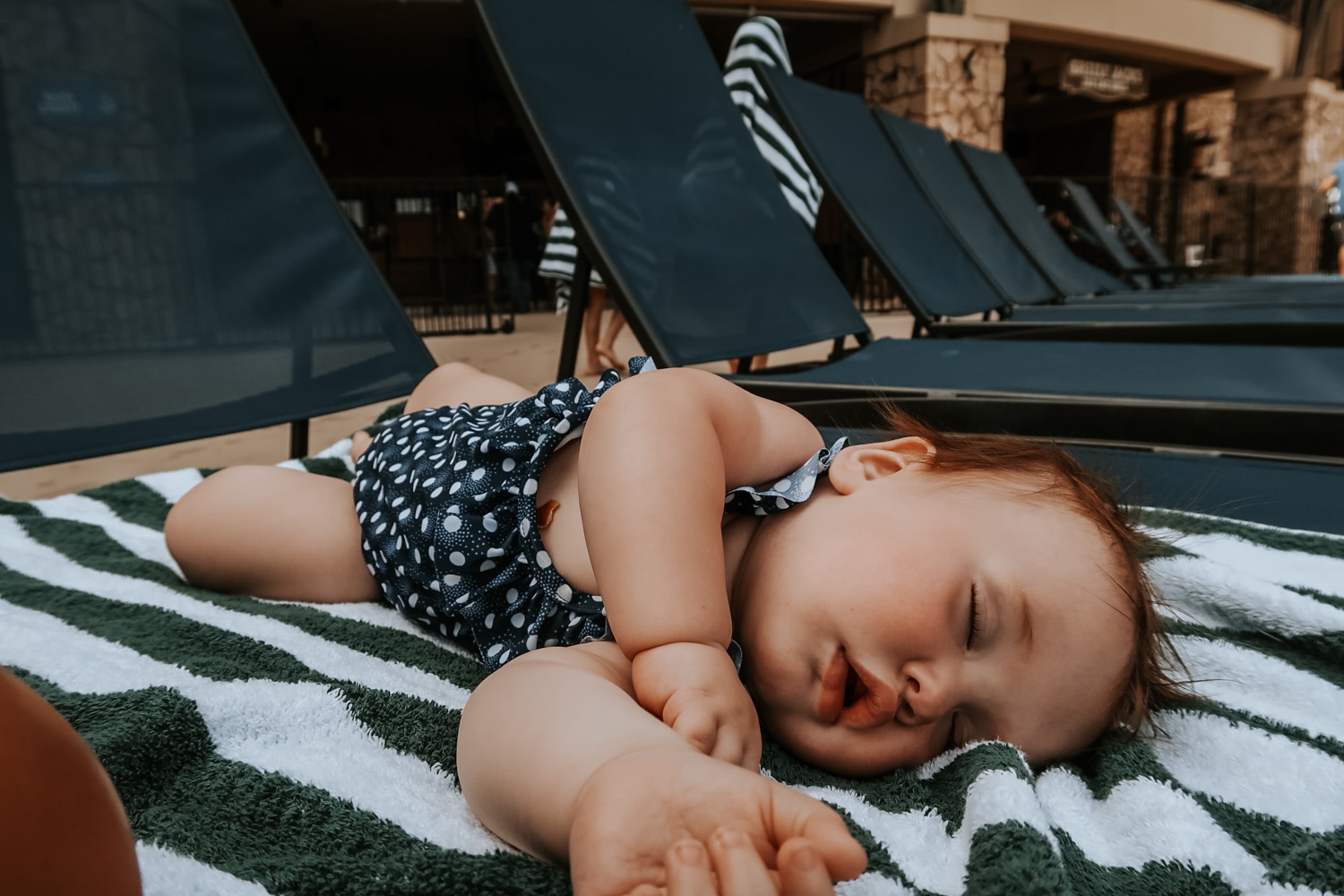 Our first night at the lodge we walked in during the middle of a dance party.  Karsyn's eyes lit up when she saw all of the trees, tree houses, kids dancing, and the light up bubble blowers.  That was our first purchase and so worth it! Karsyn played with it all weekend and our room was in a constant state of a bubble take over. Haha.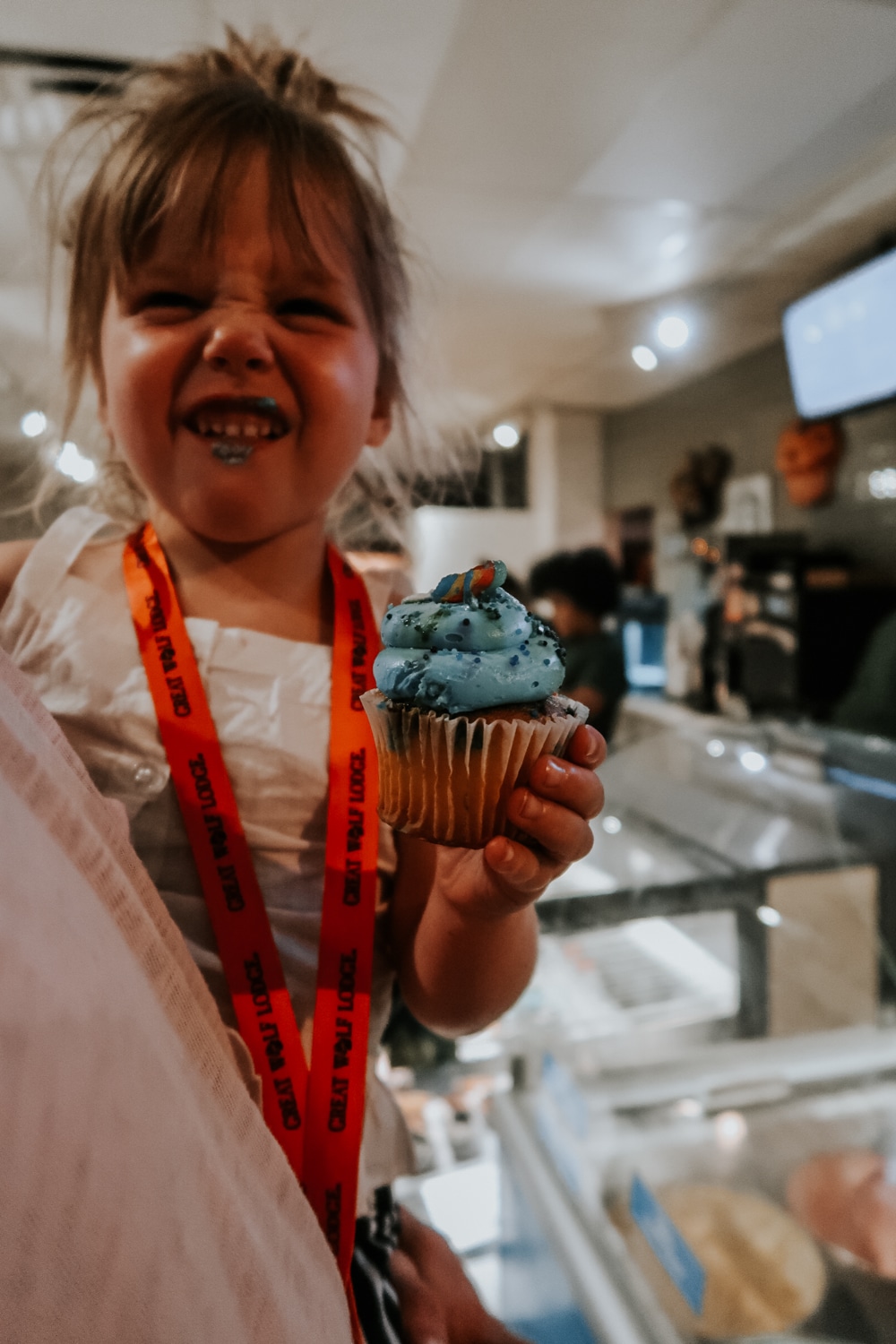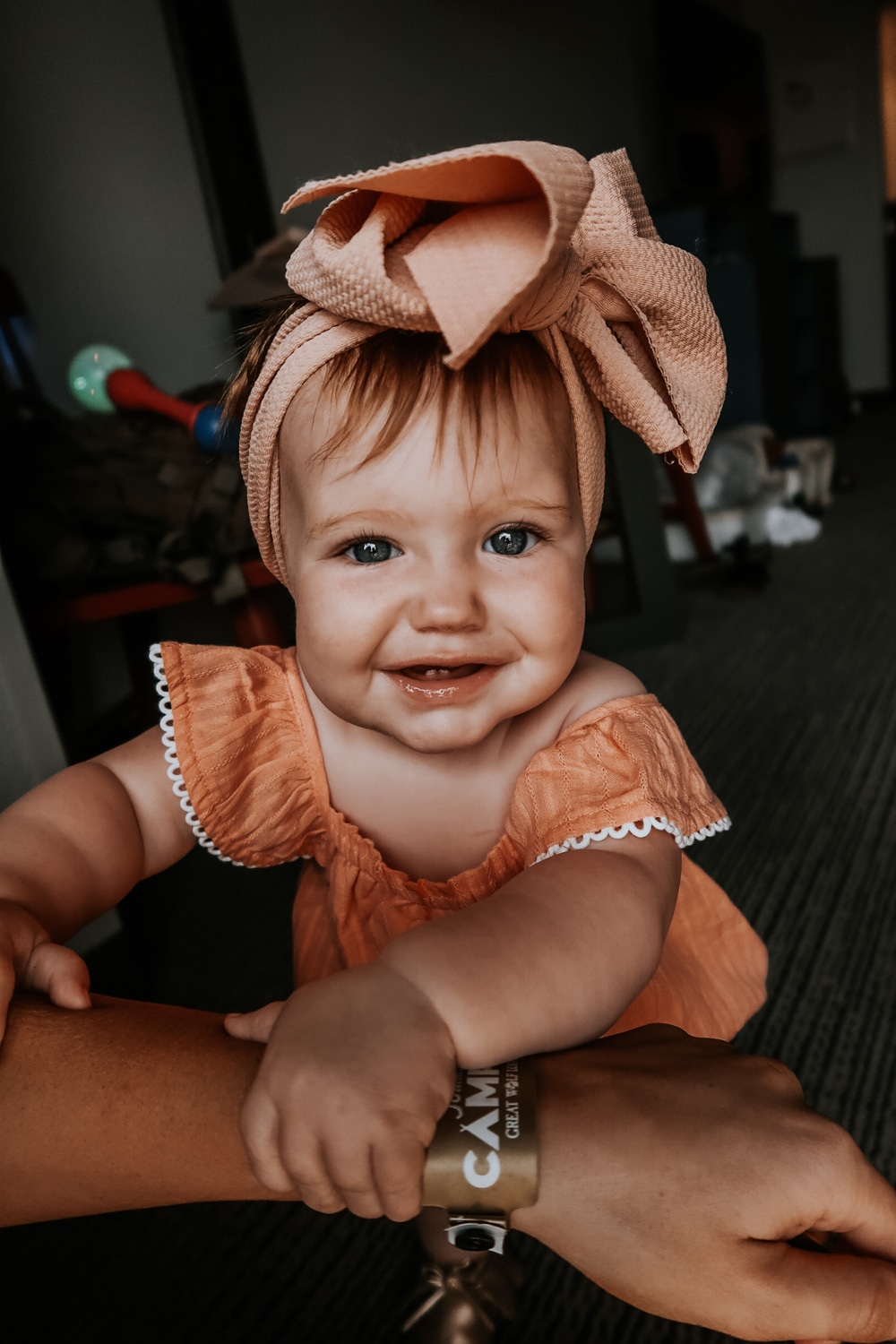 We really should have extended our stay just one more day because we didn't get to experience it all, but I'll tell you about the things we did get to do.  We might have been able to see and do everything if we would have made the waterpark our last stop because Karsyn did NOT want to leave and we spent one entire day there.  She went down every slide at least 20 times and Kaydyn loved splashing around in the little kid section.  It was a great day and I loved not having to worry about putting sunscreen on my fair skinned girls every 30 minutes.  They hate that part of pool days.  Don't all kids?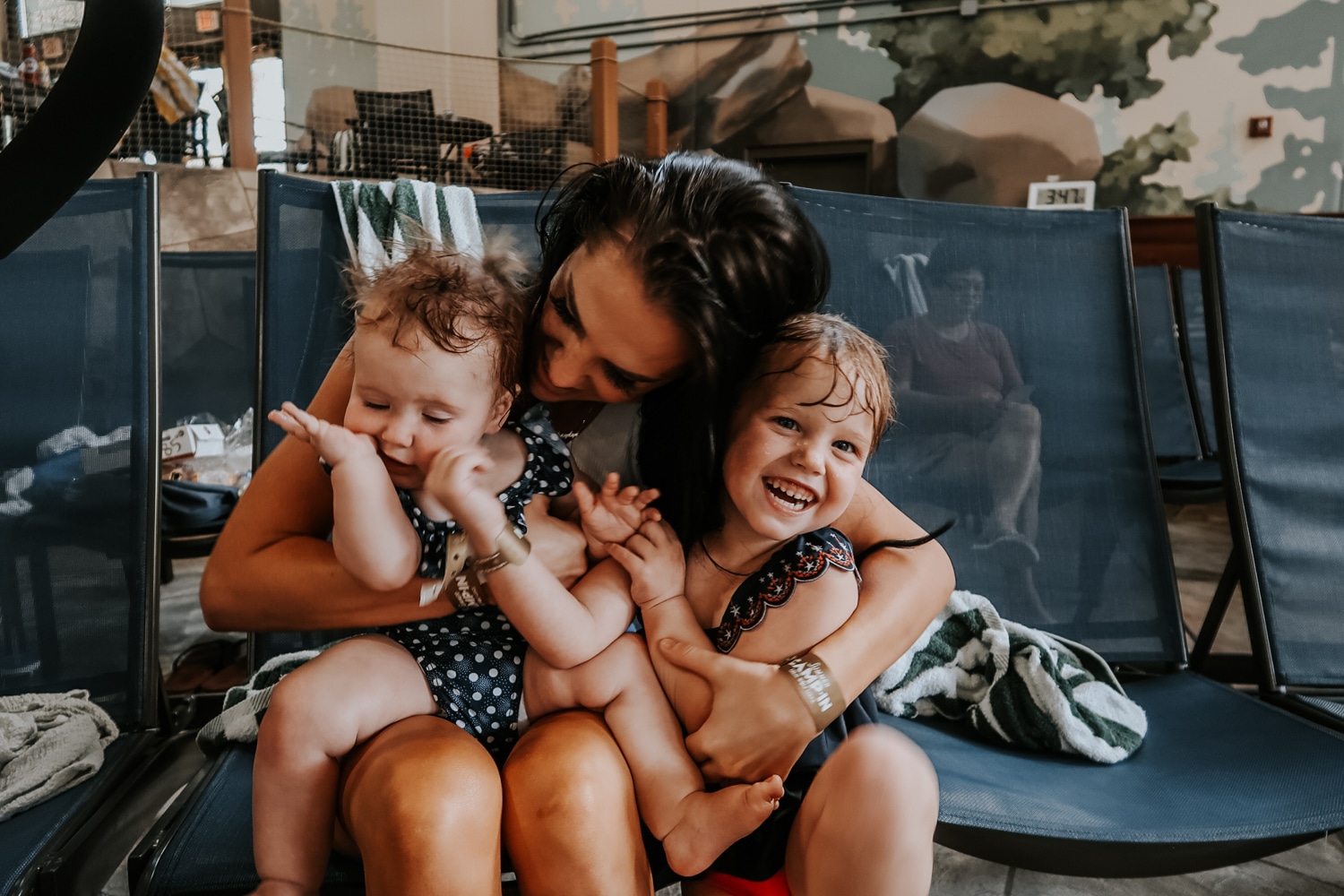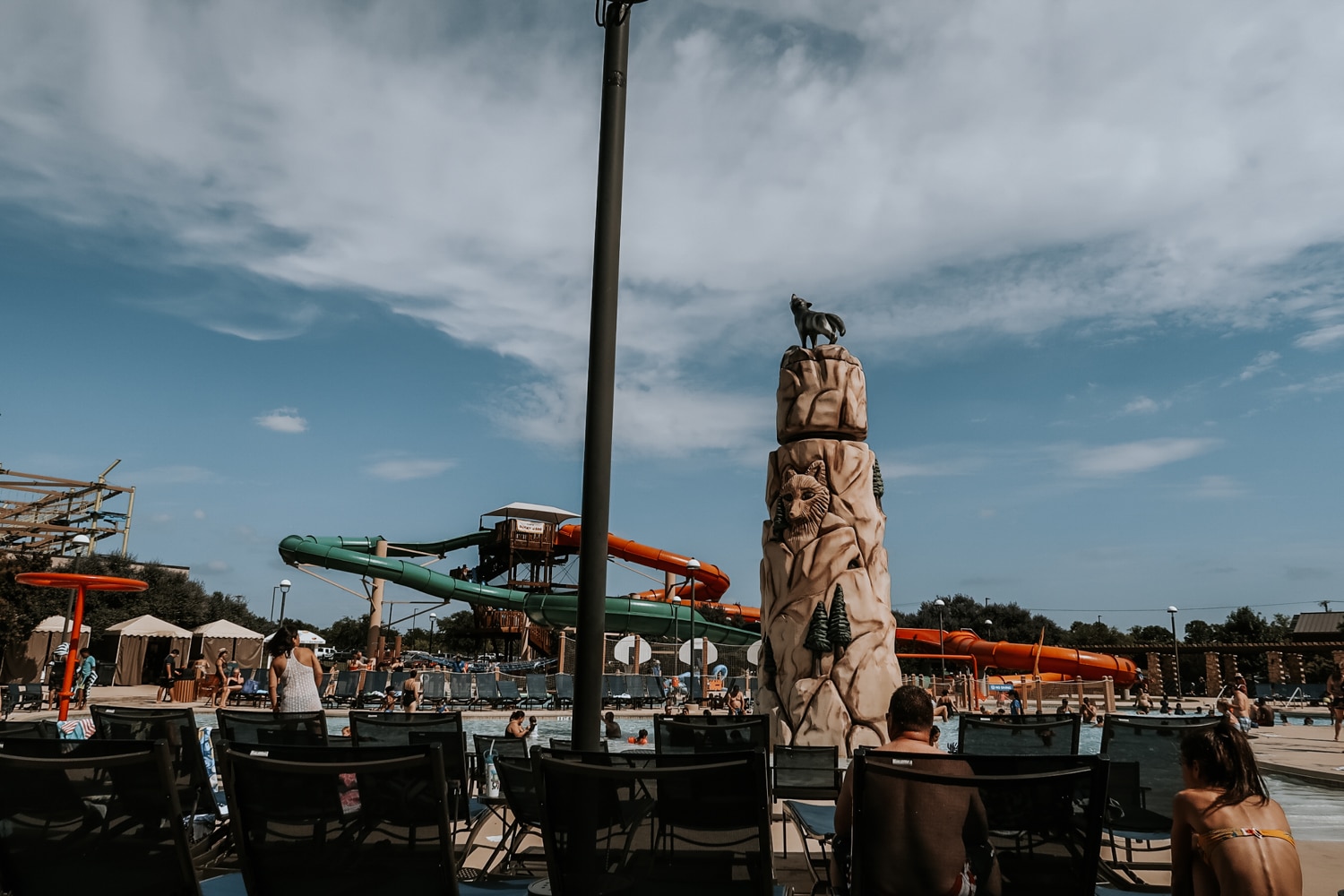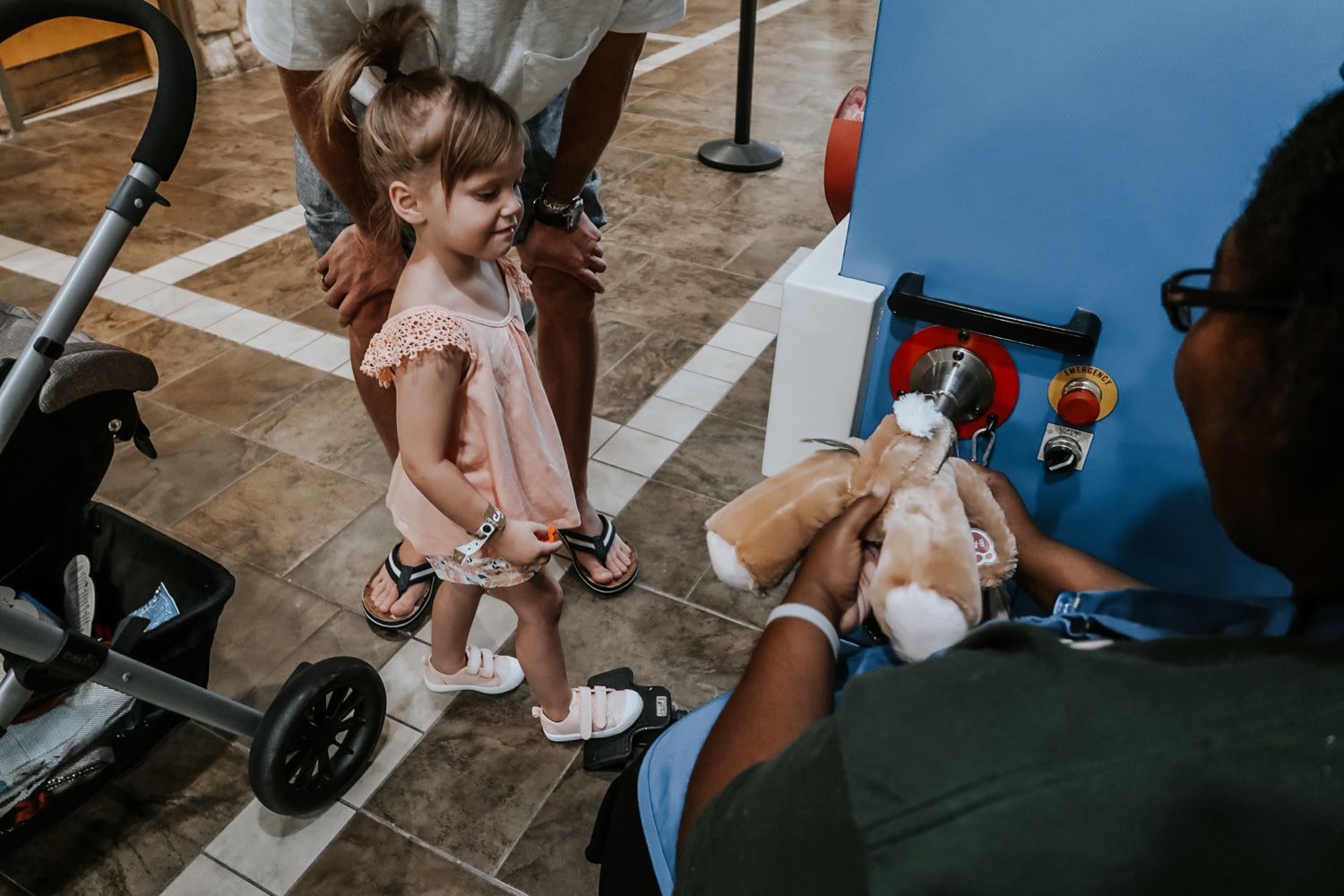 When it came to dining we tried out all of the restaurants but our favorite ended up being the buffet at the Loose Moose Cottage.  There was something there for everyone and it made dinner more fun letting the girls pick out exactly what they wanted to eat by seeing it all in front of them instead of just on a menu.  Let us not forget the chocolate fountain for dessert either and wash it all down with a Coca Cola available at all of the restaraunts 😉
After dinner each night we went down to the arcade to play games, load up at the Candy Buffet, and stuff a few animals at Build A Bear.  With the Gold Wolf Pass you get to experience so much!  I'll attach a photo of the pass so you can see what it looks like and you'll know which one to get as well as a list of all it includes at the bottom of this post.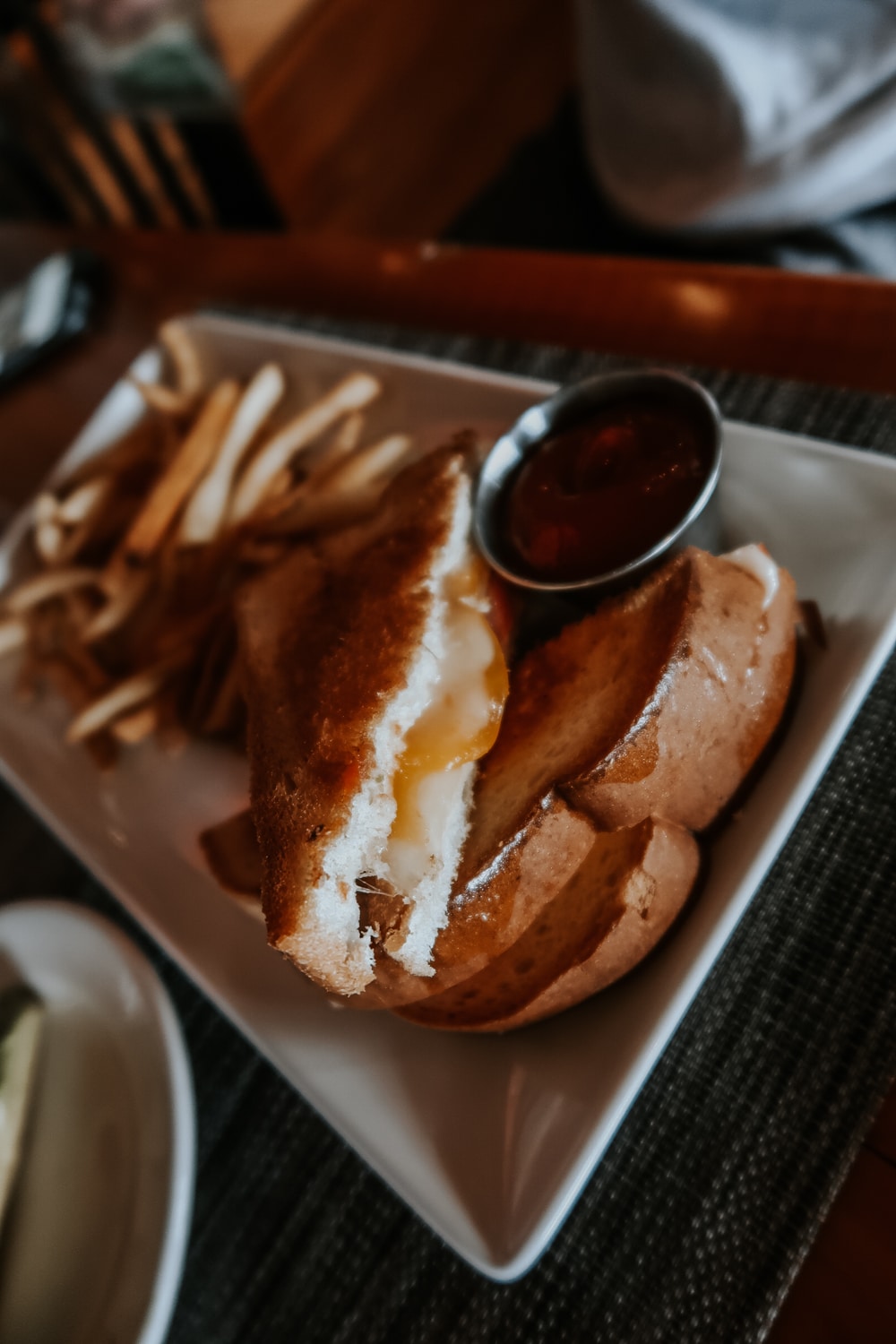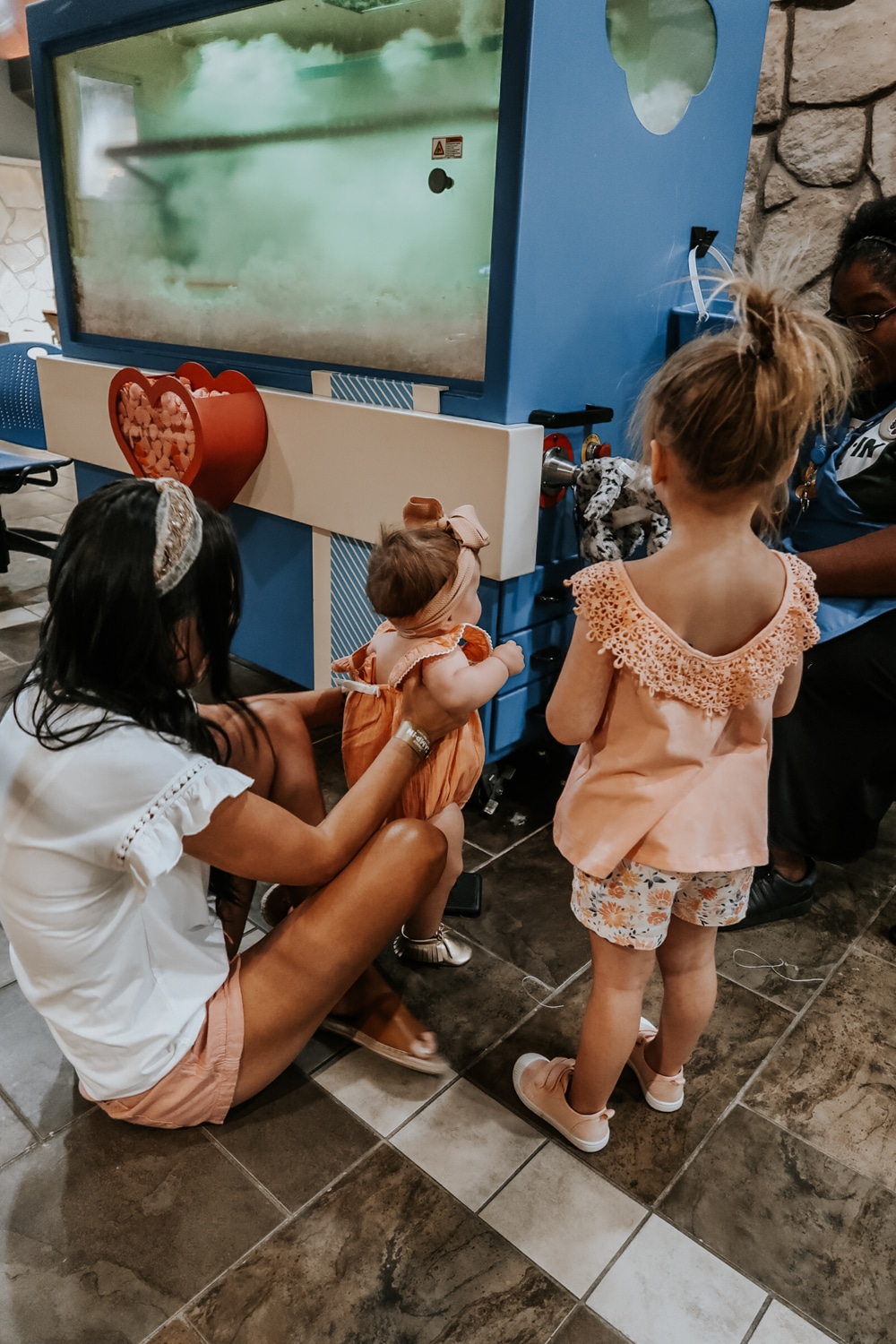 On our way back home after the end of the trip we talked about our highs and lows of the trip.  This is something we do after every trip and we talk about our favorite moments.  For Karsyn, her high of the trip was going down all of the waterslides as many times as she wanted and her low was not being able to hoola hoop no matter how hard she tried. Haha!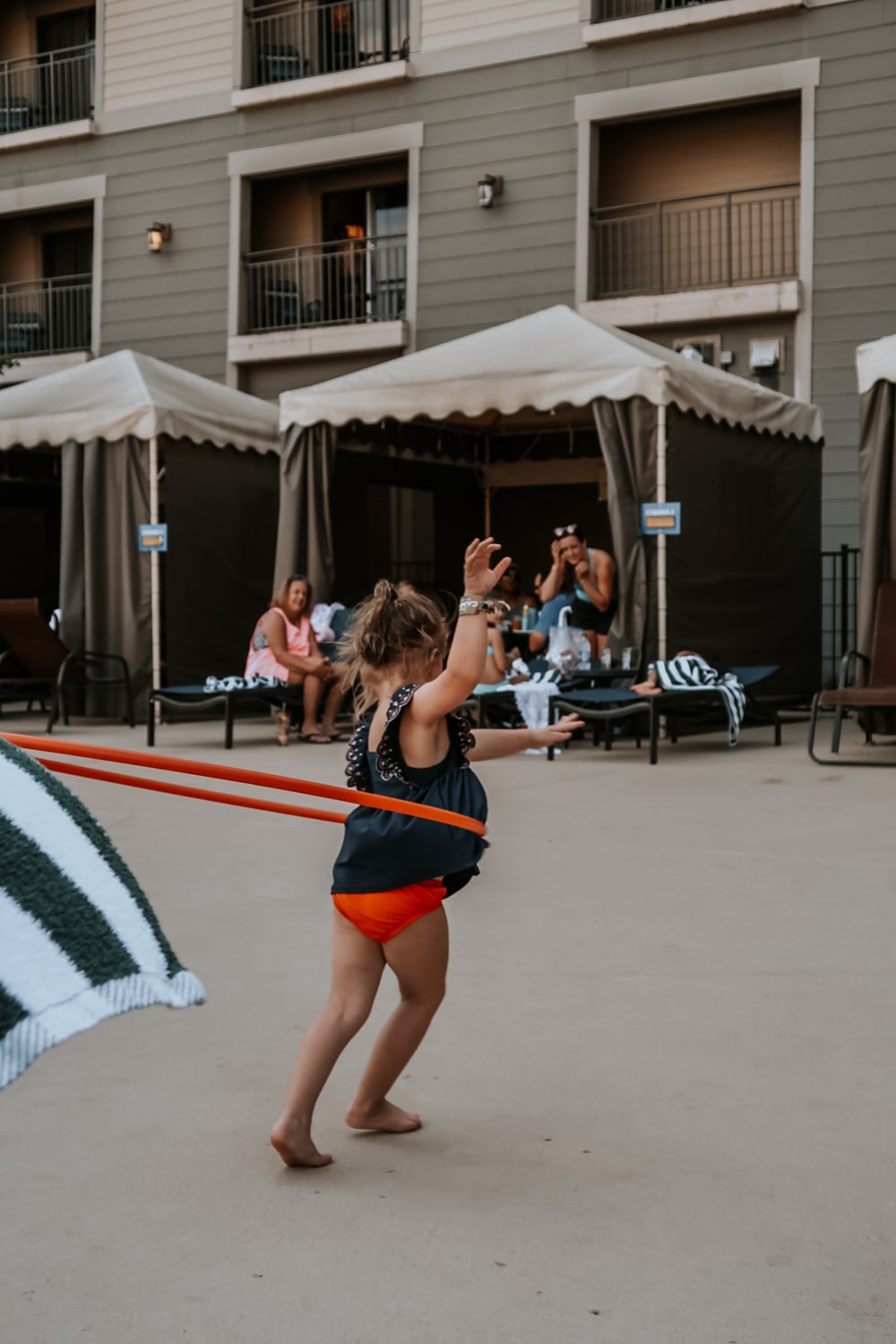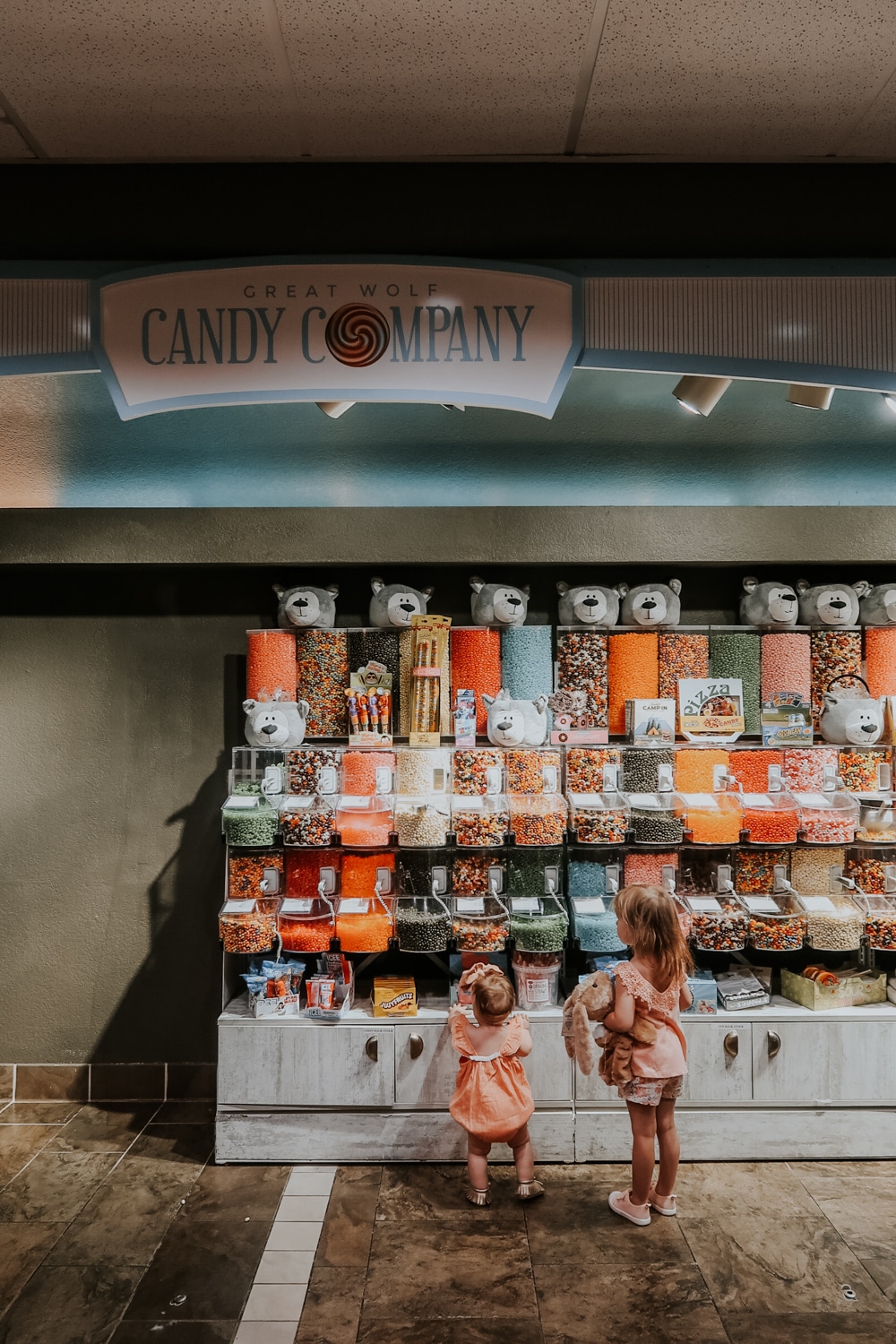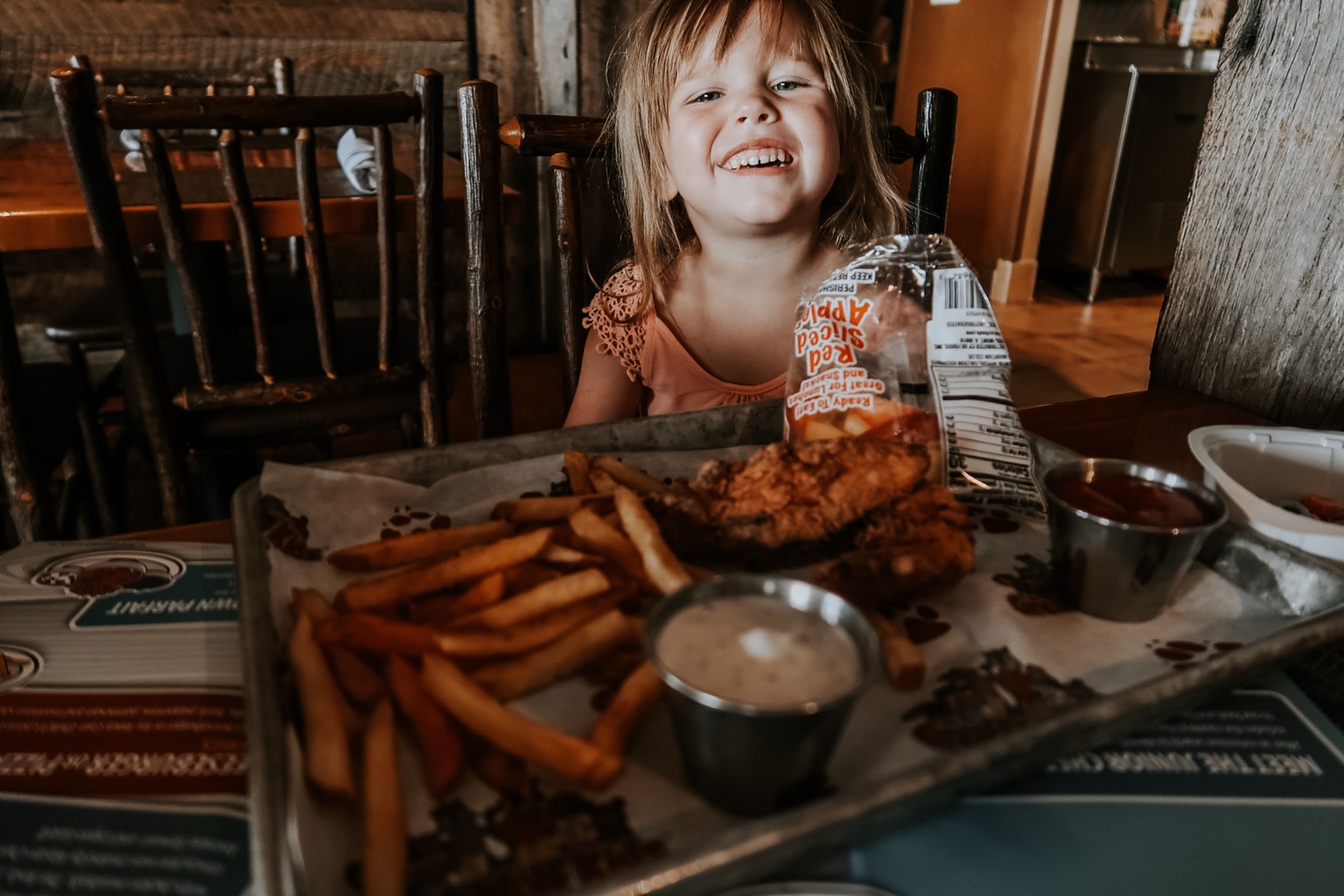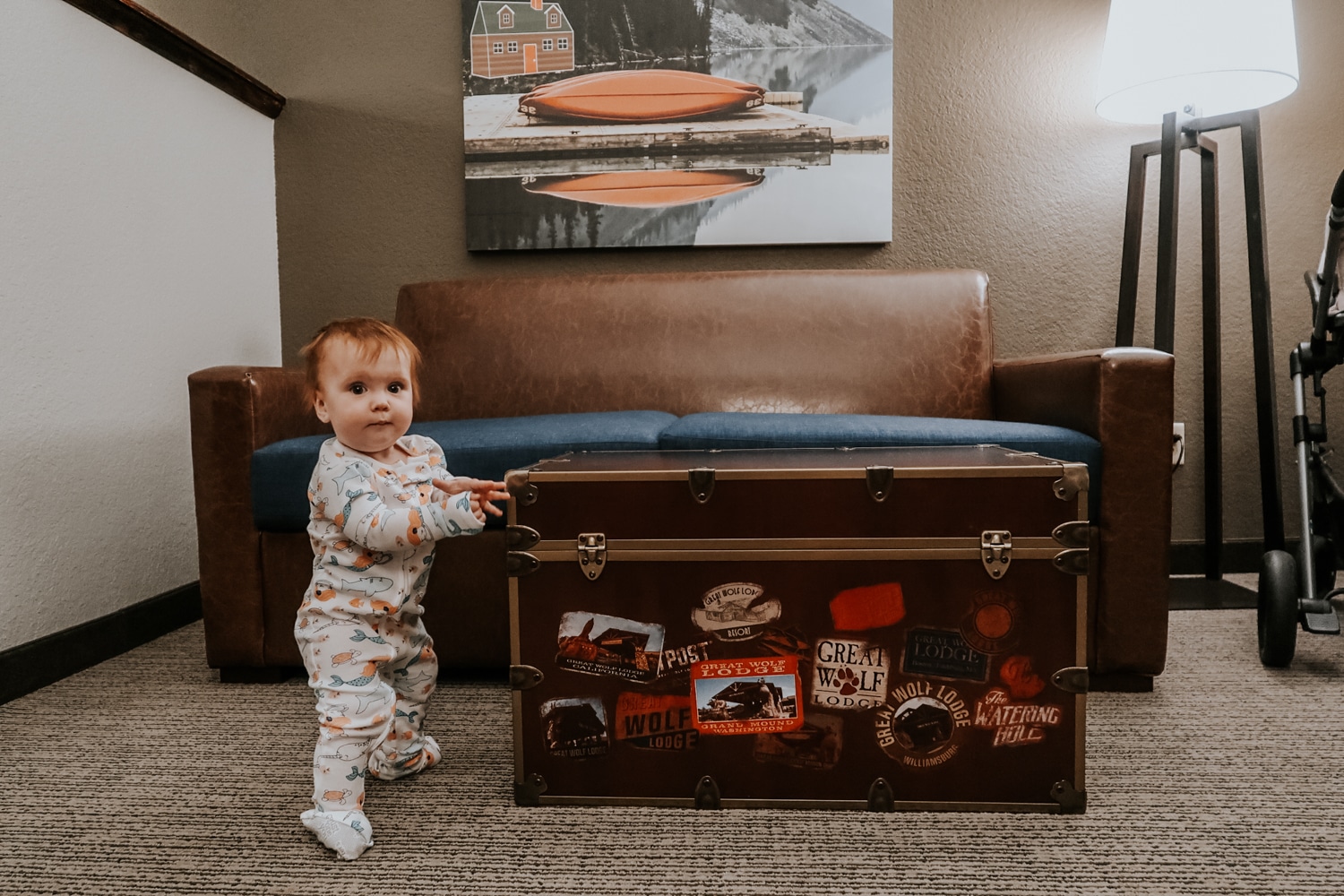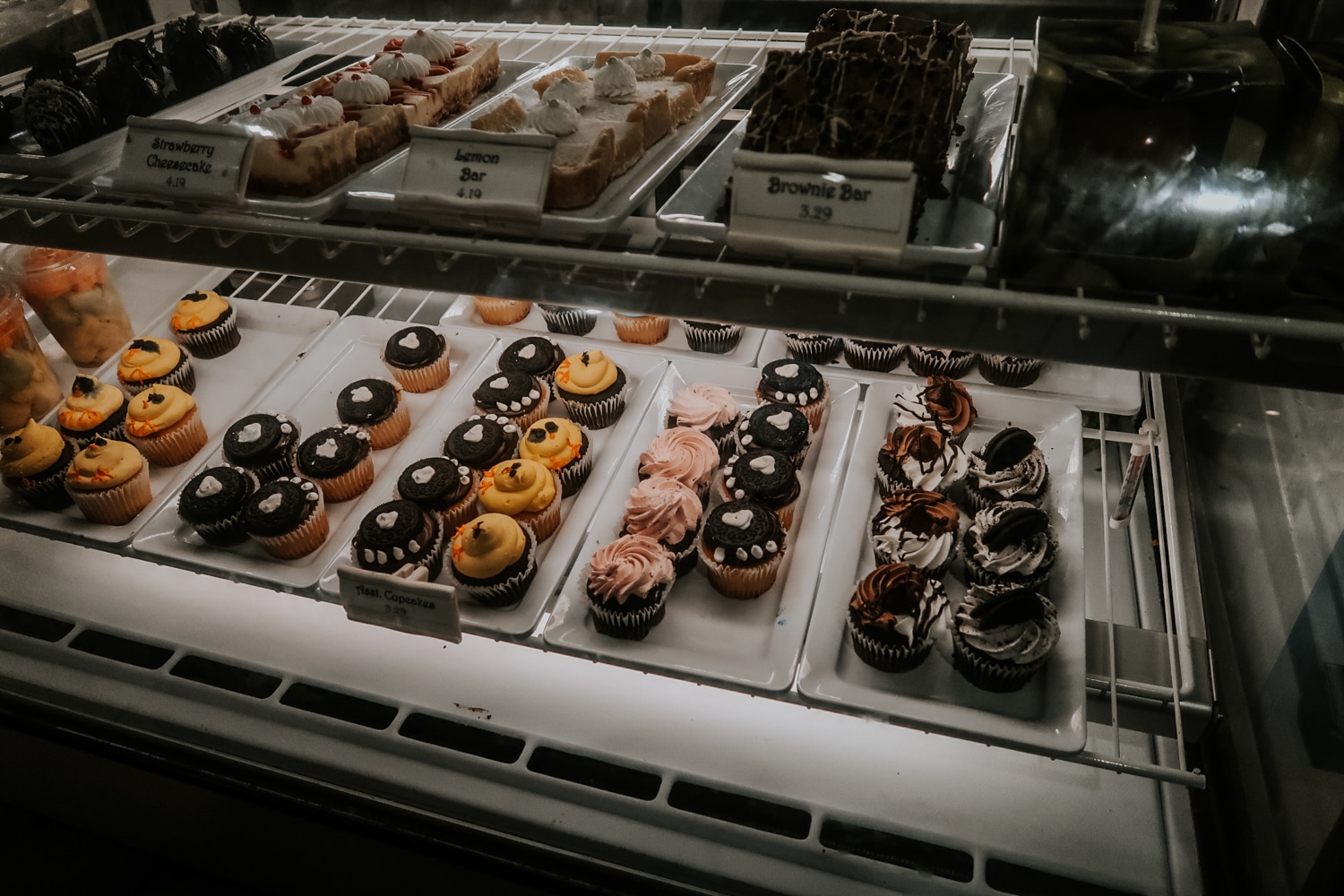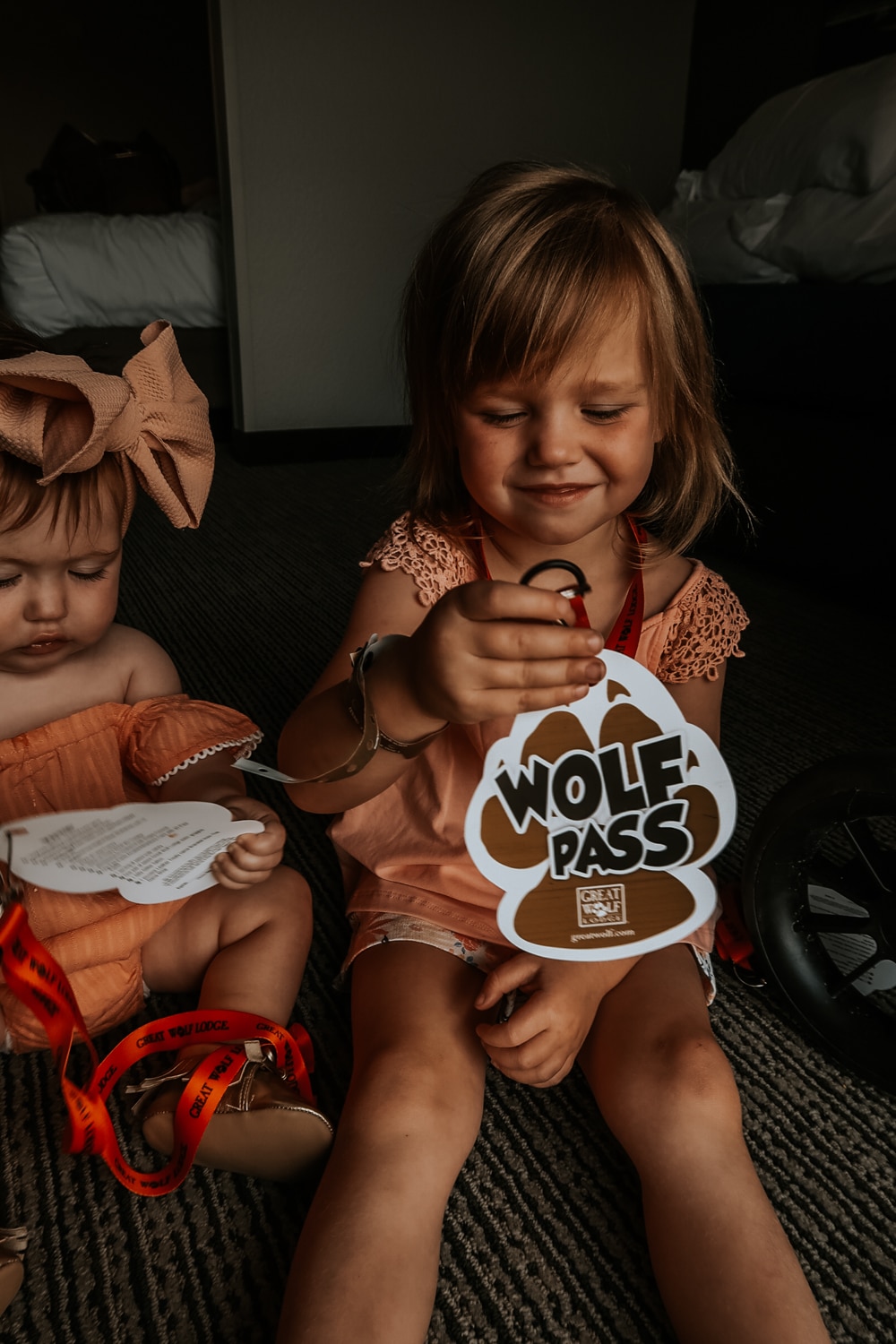 What you get with the gold Wolf Pass:
One MagiQuest game
One Compass Quest game, classic wand, standard topper, or Magi belt
One serving of select bulk candy from Great Wolf Candy Company
One $5.00 Paw Points game card at Northern Lights arcade
One scoop of ice cream from Ben & Jerry's Ice Cream Shop
One round at Howl In One mini golf
One game of bowling at our fun-sized Ten Paw Alley
One pair of Great Wolf Lodge swim goggles
One admission to Moonstone Mine at Oliver's Mining Co.
Head to   Great Wolf Lodge and plan your stay today!  The fun Summer Camp In theme is going on now until Labor Day weekend! Don't miss your chance to make memories with your family at the most fun summer destination spot this summer! #CampGreatWolfWithCoke