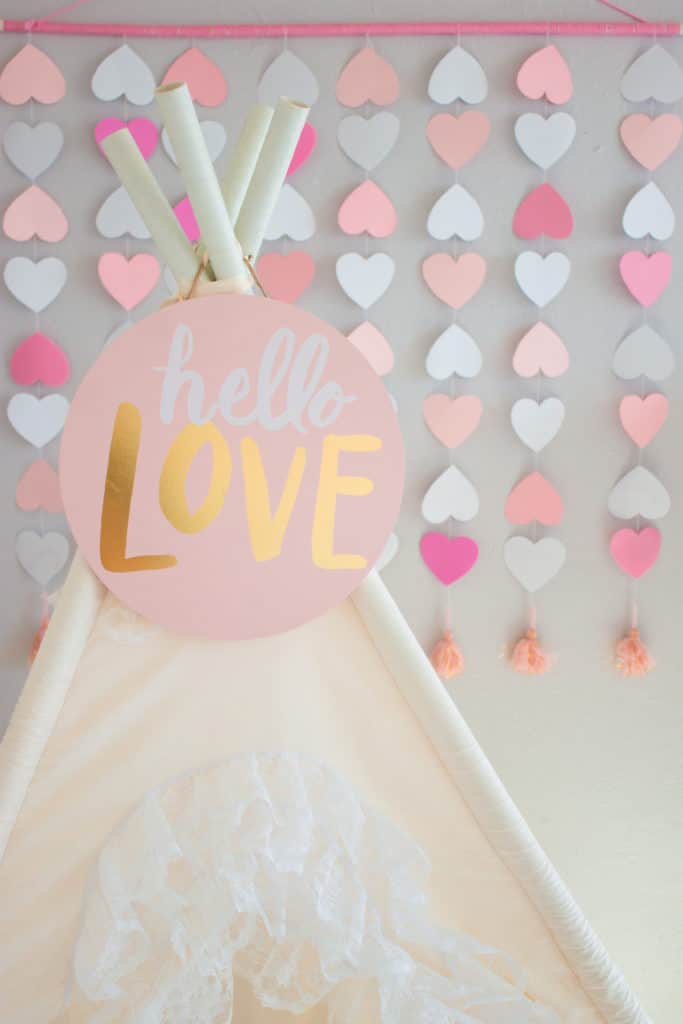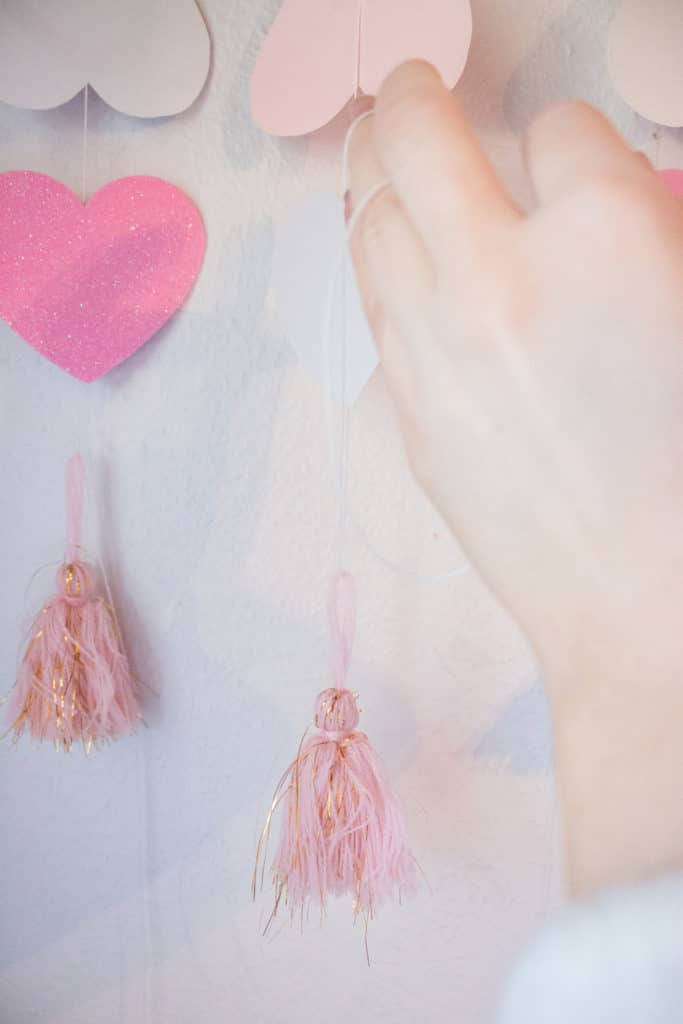 Materials |
Pink and white card stock paper
Yarn (Color of choice)
Rod (I used an old curtain rod I found in my closet! They are less than $1 at the store!)
White String
Scissors
Heart Shape to trace (I traced a foam heart I had from another project)
Tassels (I got an 8 count from the dollar spot at Target by all of the Valentines stuff!)
Tape
How To |
Wrap your rod in the yarn and tie a knot to hold it's place.  Then tie a separate string of yard to each side of the rod and use as the hanger.
Trace a heart shape on your card stock and cut it out.  I used 64 hearts, 8 rows of 8.
Using the white string (I found some super thin at Michaels in the jewelry section.) Measure out 8 strings at whatever length you think will fit best in your space.  I'd give you my measurements, but honestly the size you make it depends on where you want it!  Tie these strings onto the rod and space them out evenly.
Alternating colors of your hearts and going from right side up to upside down, tape the hearts on top of the white string by securing the tape on the back.
Add your tassels to the bottom of each string and cut off the access amount.  Hang and enjoy!