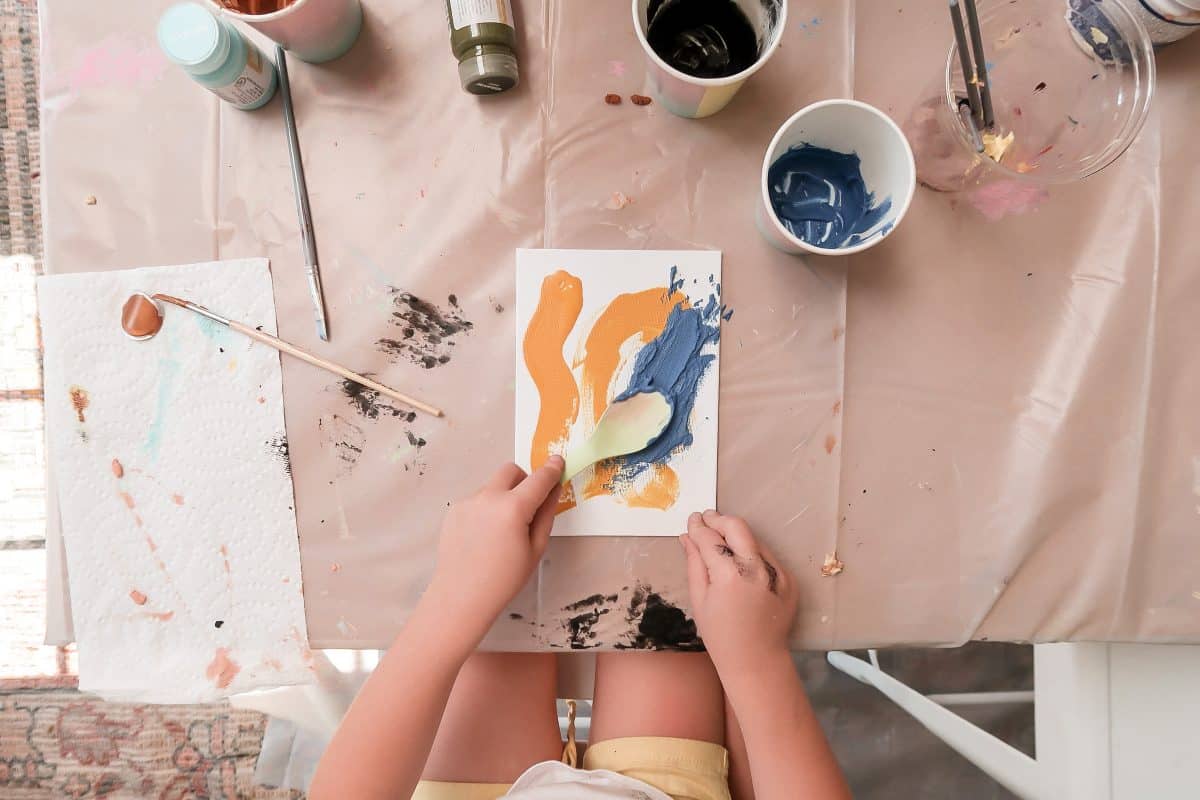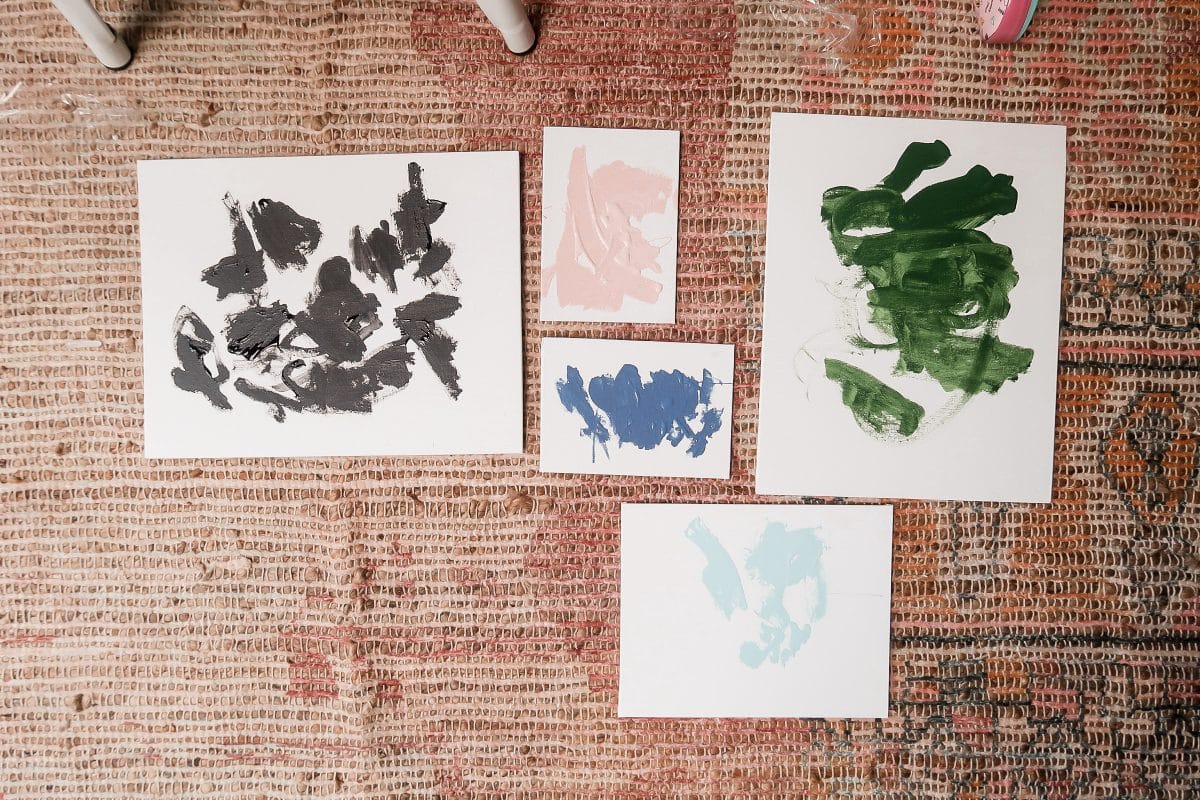 This past year while Karsyn was in Kindergarten she came home almost every day with new things she did in class. Of course she asked me to hang them all up and keep them forever and ever. If you're a mom then you know what that is like. Ha! I have a plastic bin in the attic for most of her things she makes at school but keeping them all just isn't realistic unless I want to look like I belong on the show hoarders. And hanging them all up on the fridge or thumb tacking them to the walls doesn't really create a unique art work experience on any wall. So I had this fun idea to switch out our vinyls in the office with art work that both of the girls create.
Three Easy Steps For Creating Artwork With Your Kids that you actually want to display
1. Pick out paint colors that match your home and the vibe you want to create.
I set everything up while they were distracted in their room so that they couldn't see all of the paint options I actually have in the craft closet. I wanted a lot of earth tones with pops of a few different colors. Each of my girls painted six different size canvases each so I picked 12 different paint colors.
2. Start with just ONE color.
Let your kid pick one color from the selection and hand them a brush. I told my girls to not do any specific designs (ie: sun, flower, star, etc.) and instead to just do fun lines and blobs. We went through the process on all six of their canvases and each time using a different color so all 12 canvases were different.
3. Add texture to the canvas.
Once their canvases were dry with the first paint color we went back in with a second color of their choice. Except this time instead of just using the paint I mixed each paint color with baking soda in a plastic cup. Start with just a half paint half baking soda mixture then add more baking soda to meet the desired thickness and texture you want. Then let them paint more lines and blobs with either a paintbrush or smearing it on with the back of a plastic spoon.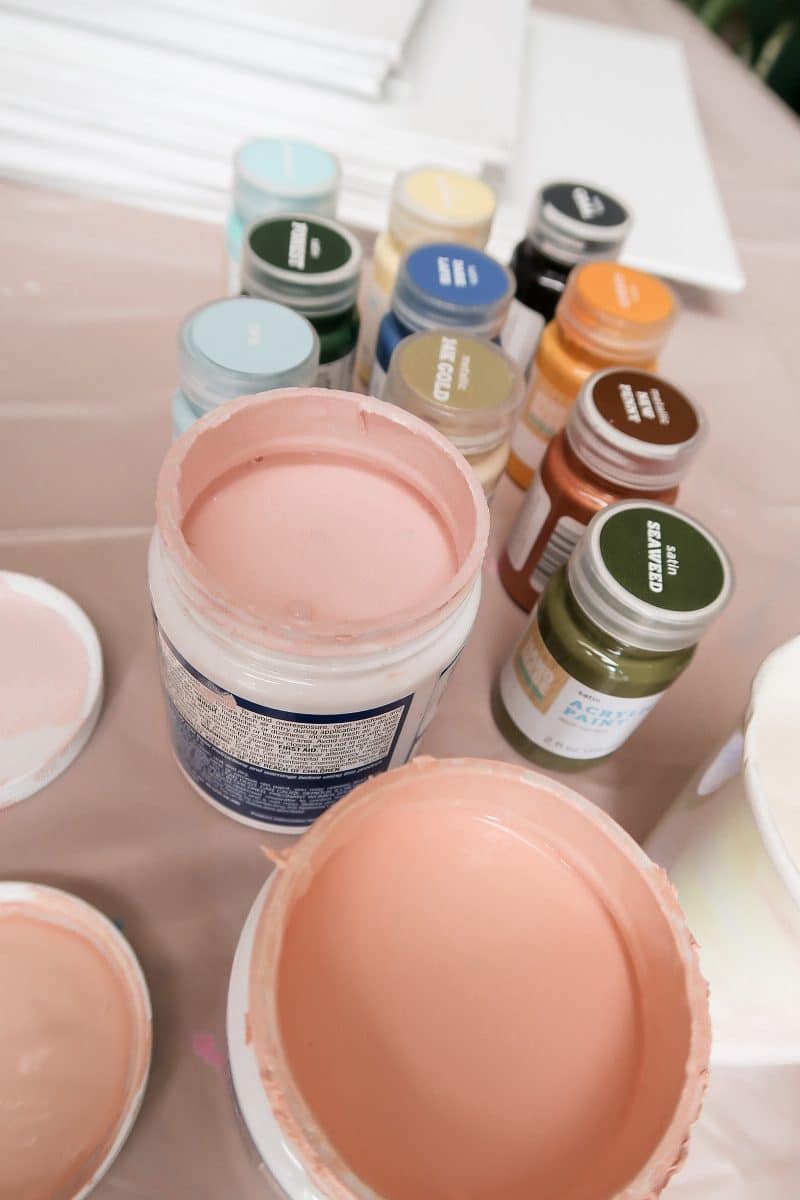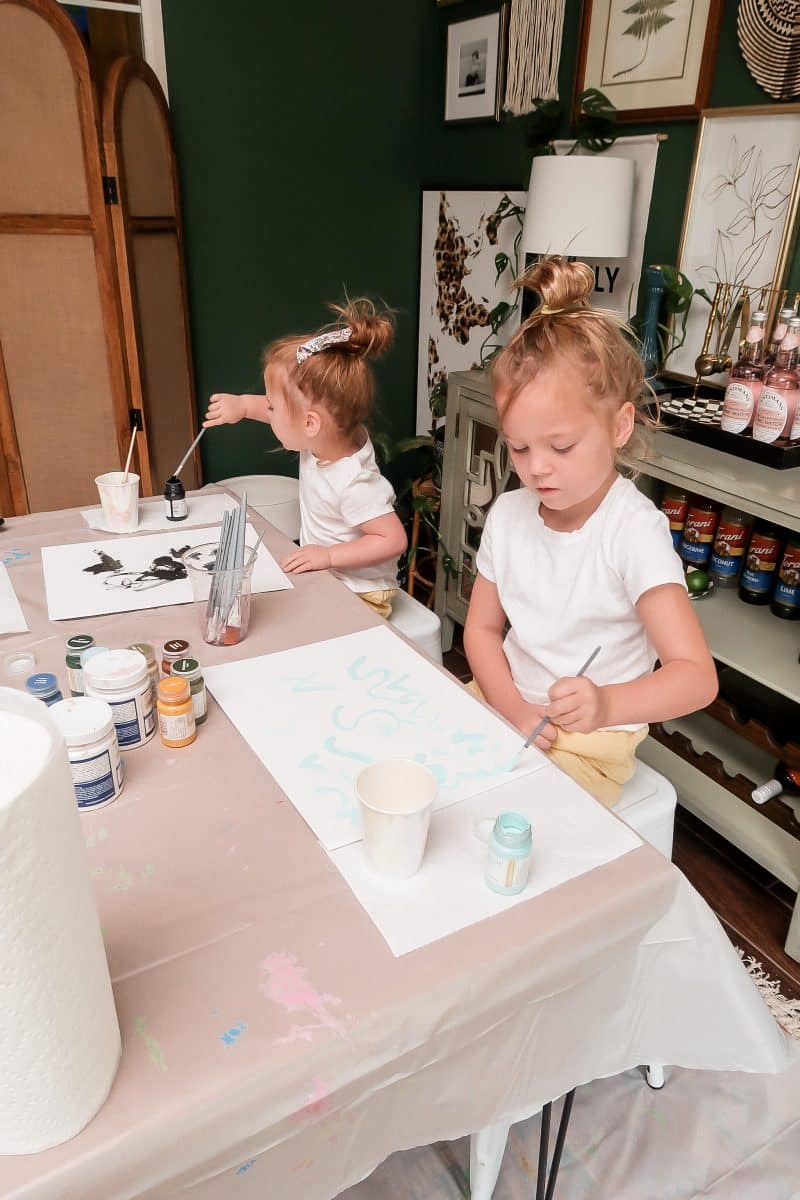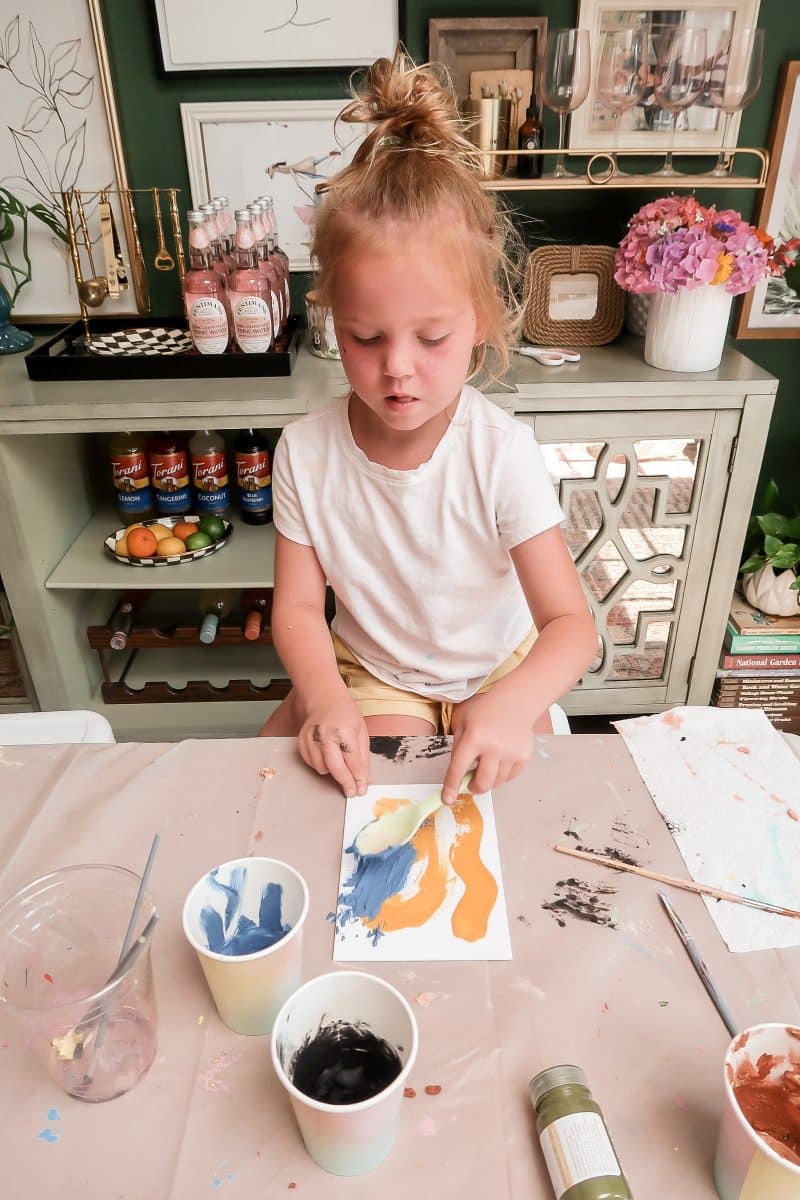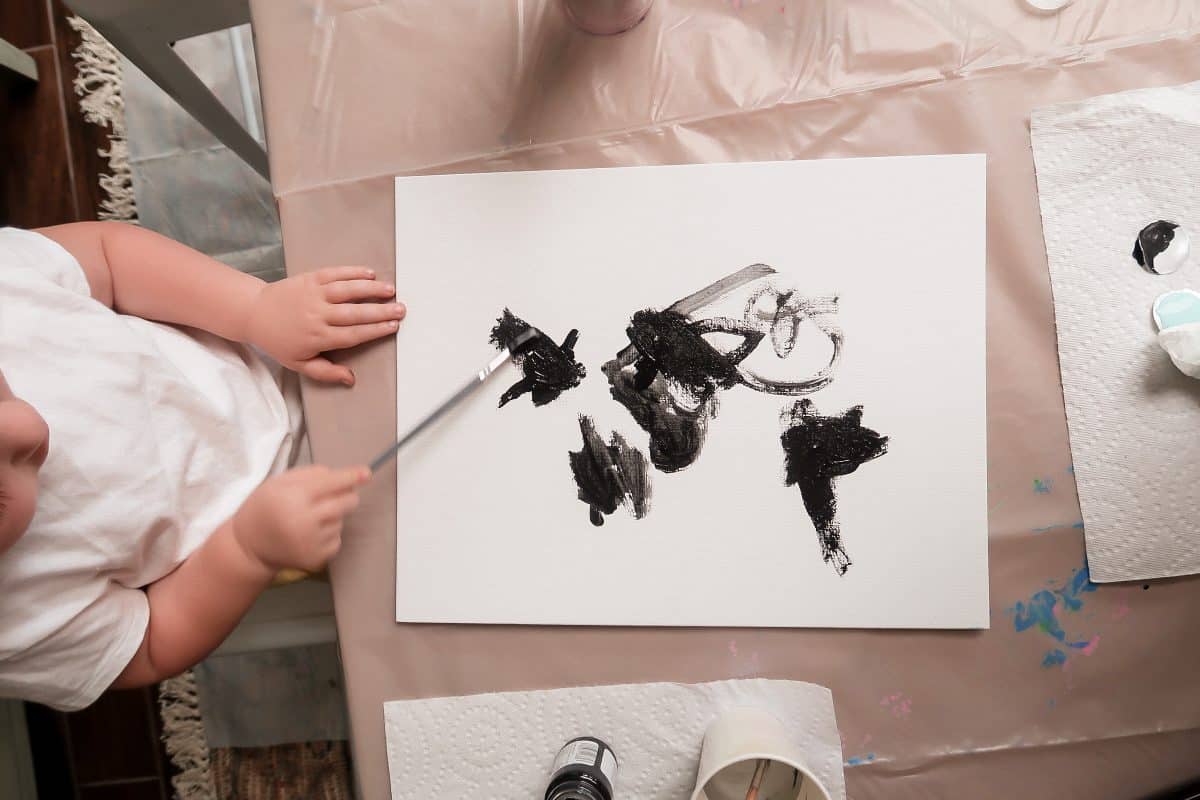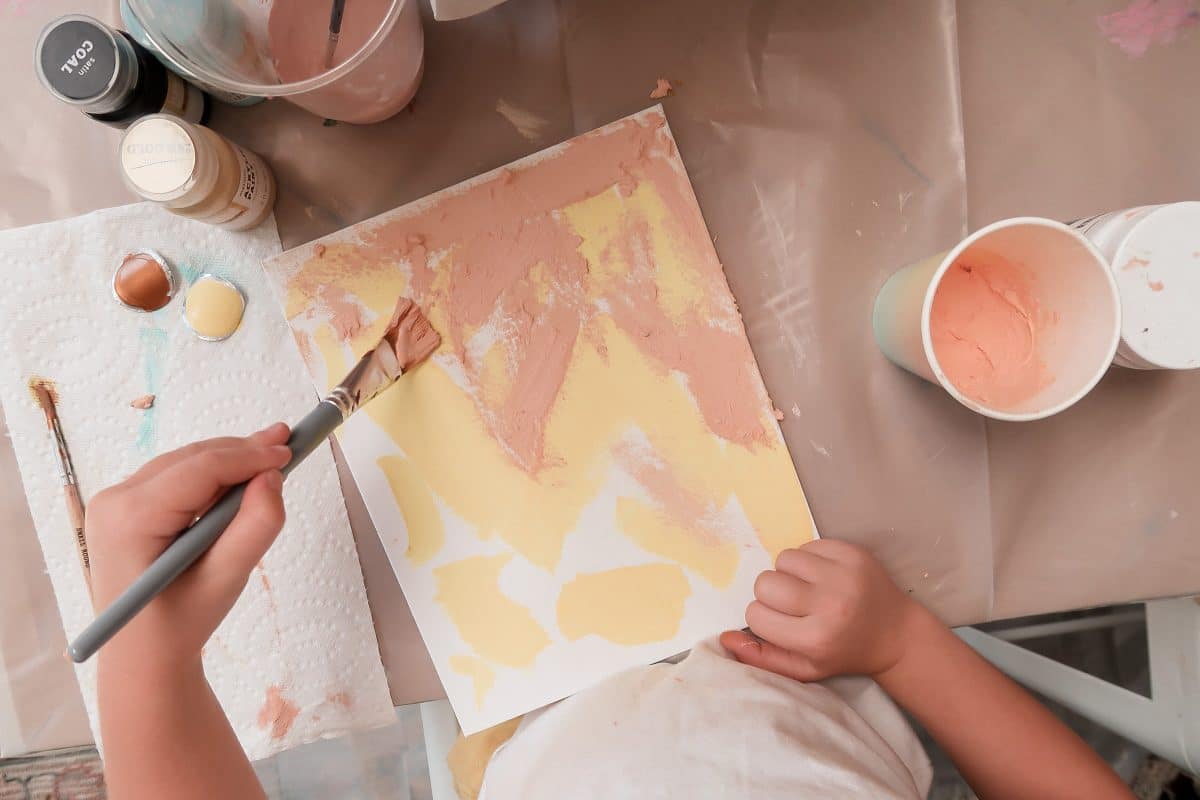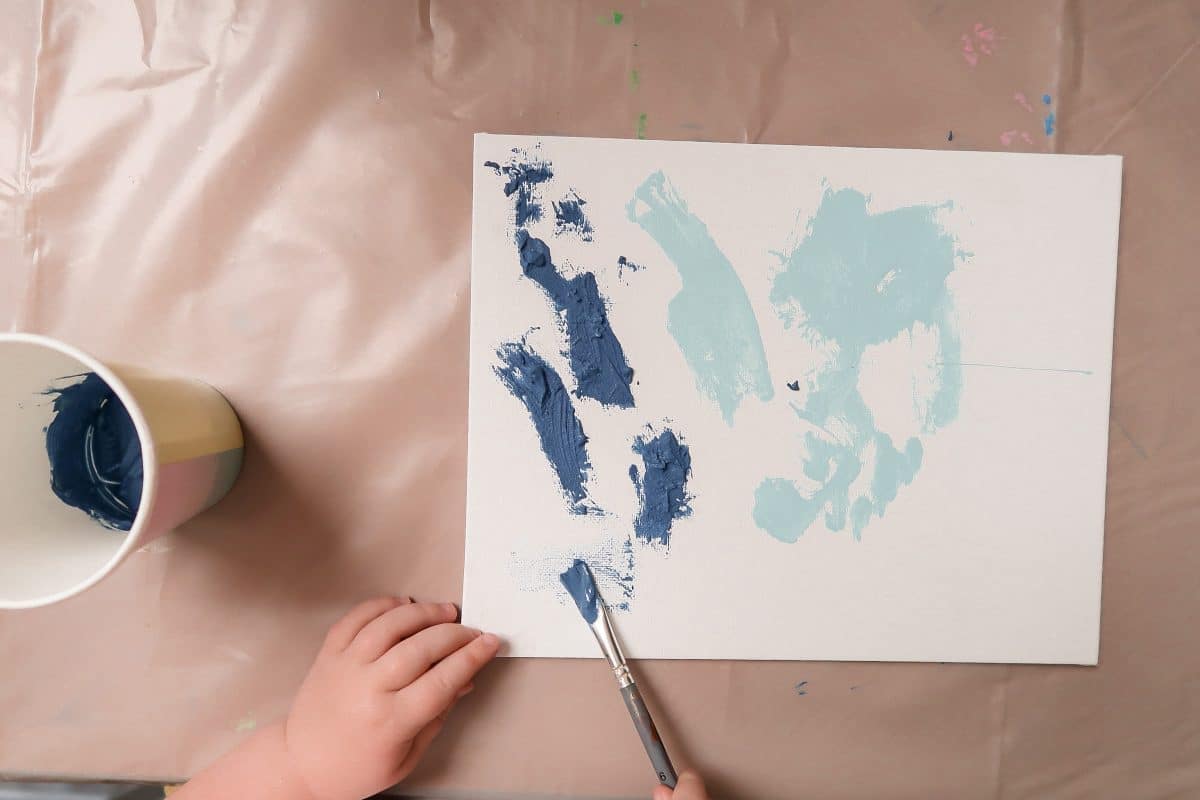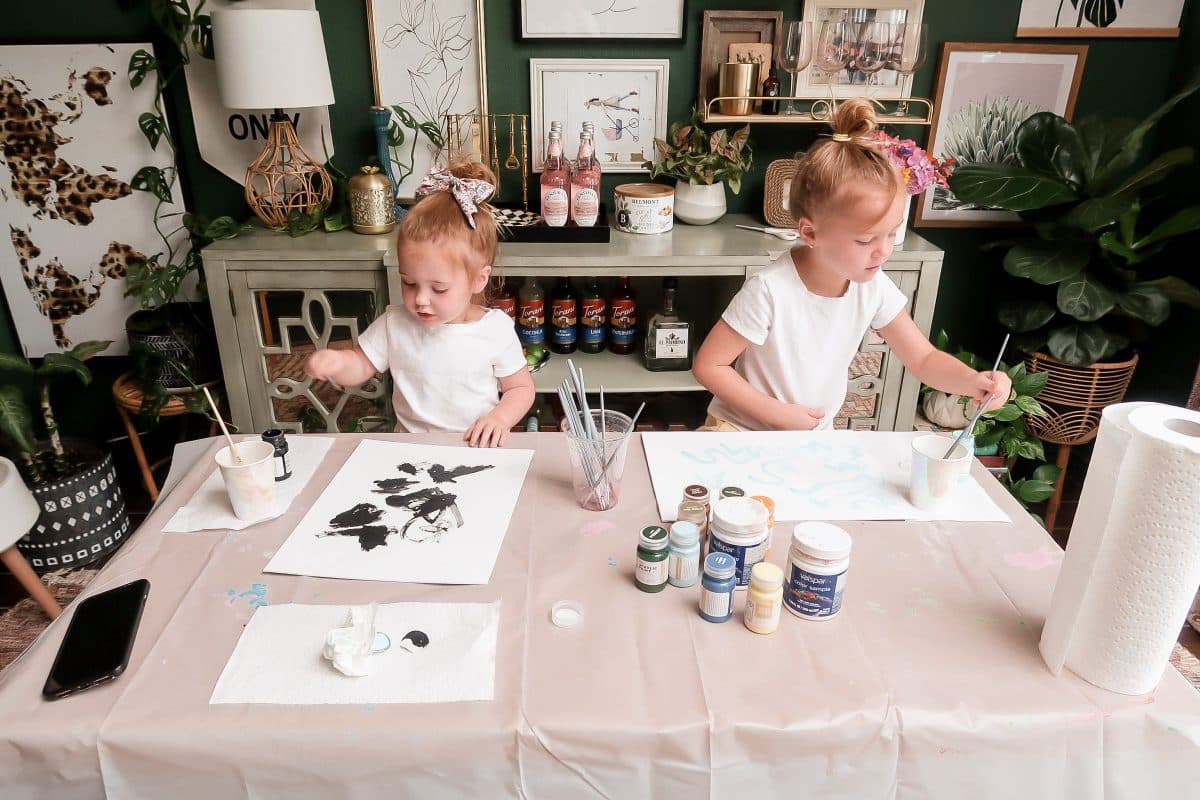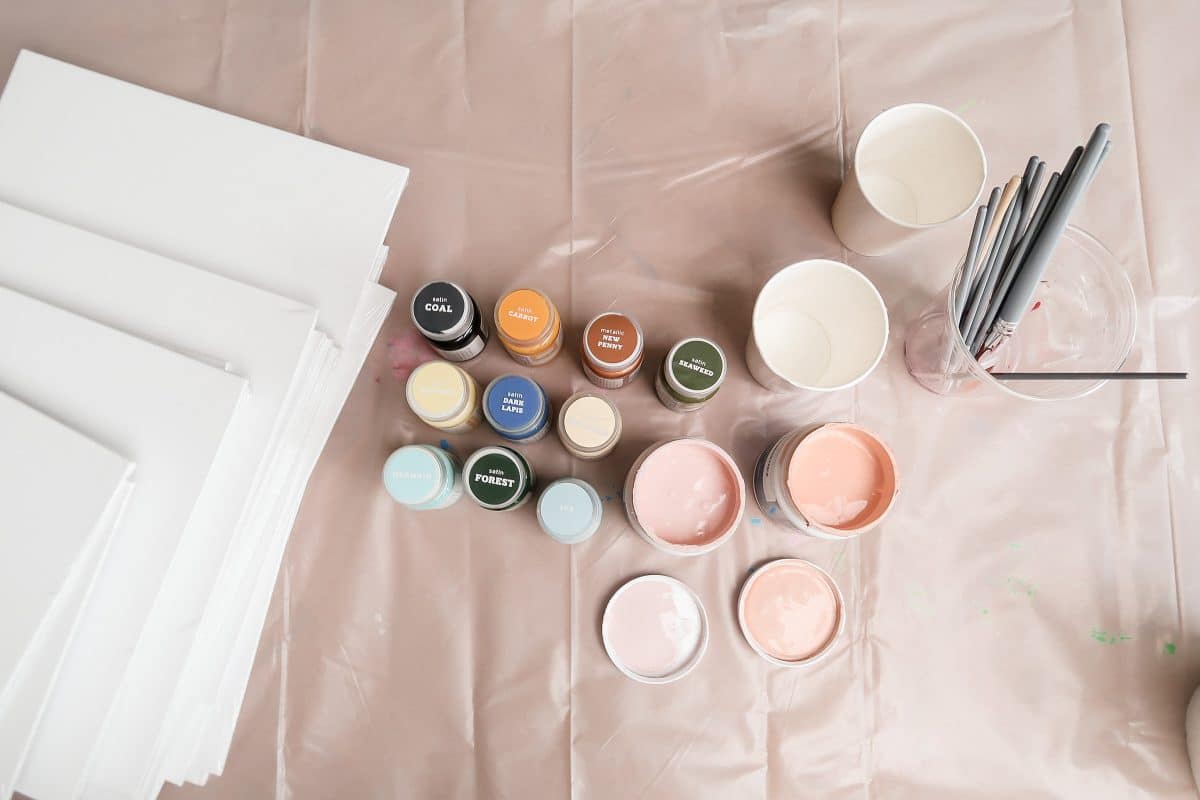 HOW THEY TURNED OUT