Blueberry Cinnamon Roll Casserole
with Homemade Icing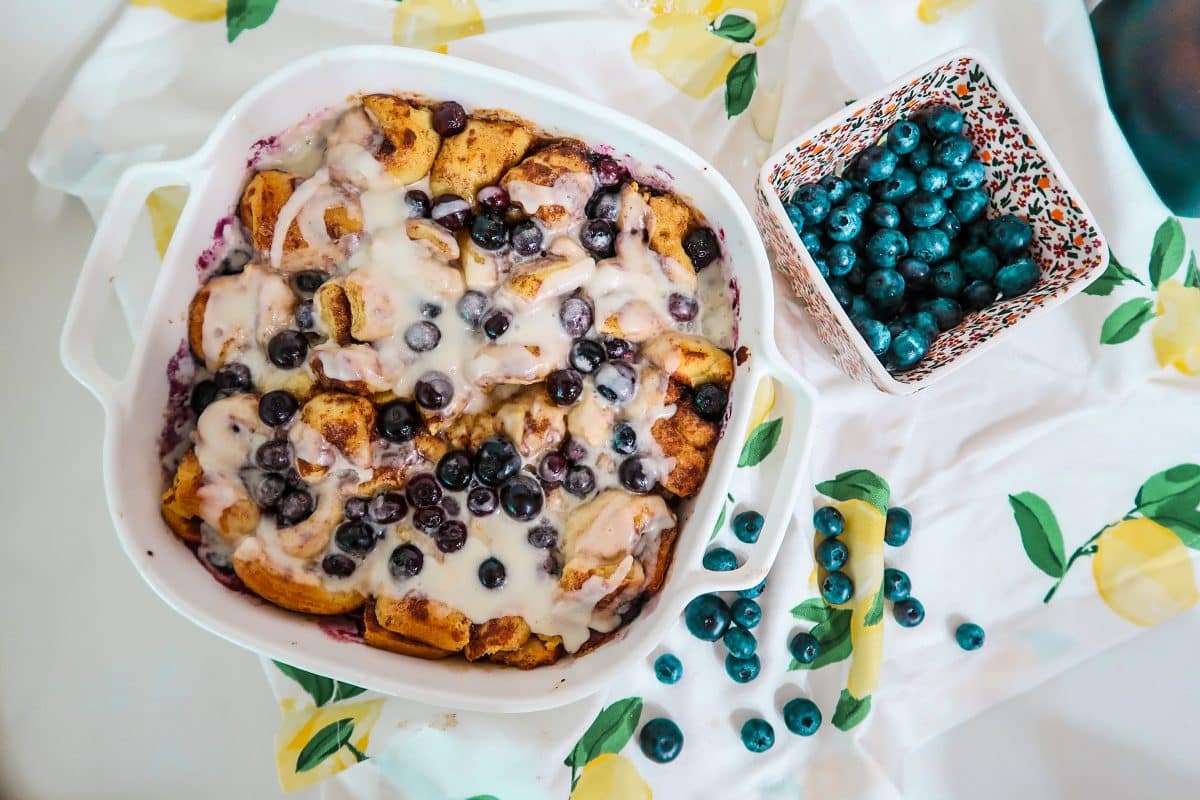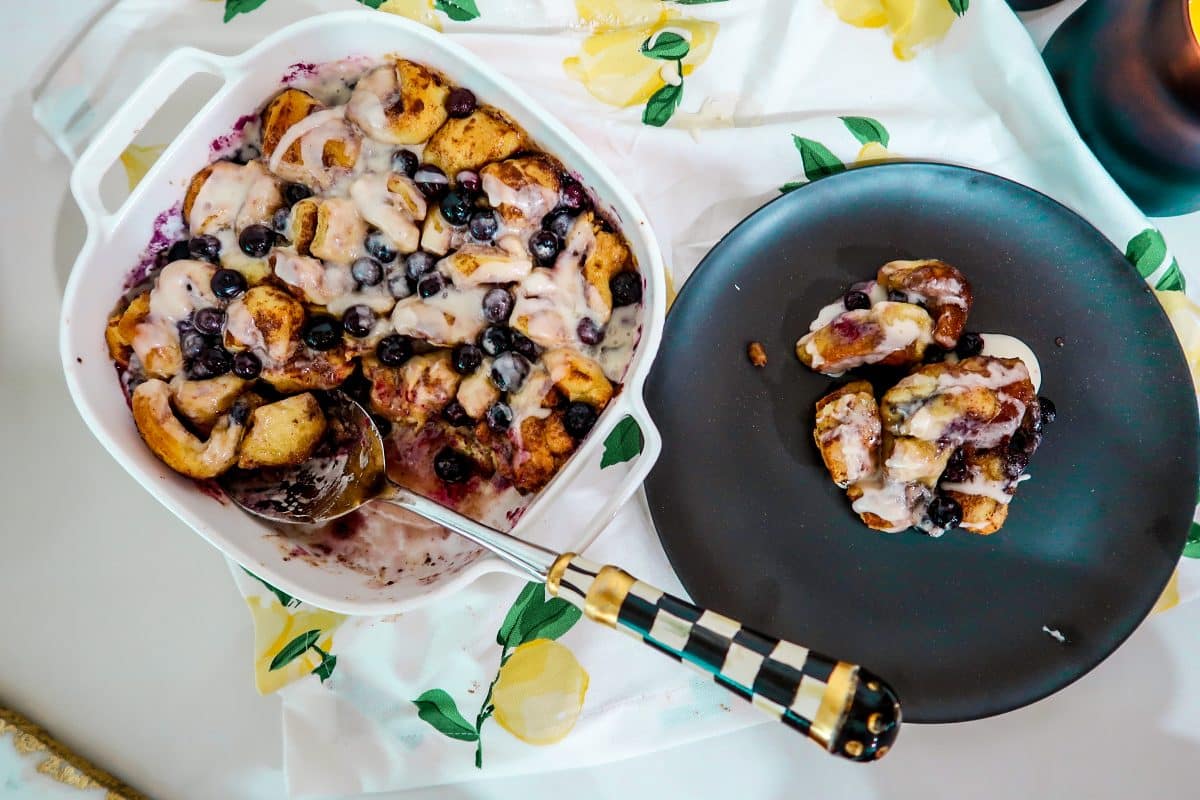 1 can Pillsbury Cinnamon Rolls
1/3 cup brown sugar
5 tbs Butter unsalted
1 cup Blueberries
1/2 cup butter, softened
3 cups powdered sugar
1-2 tsp vanilla extract
1 tbsp milk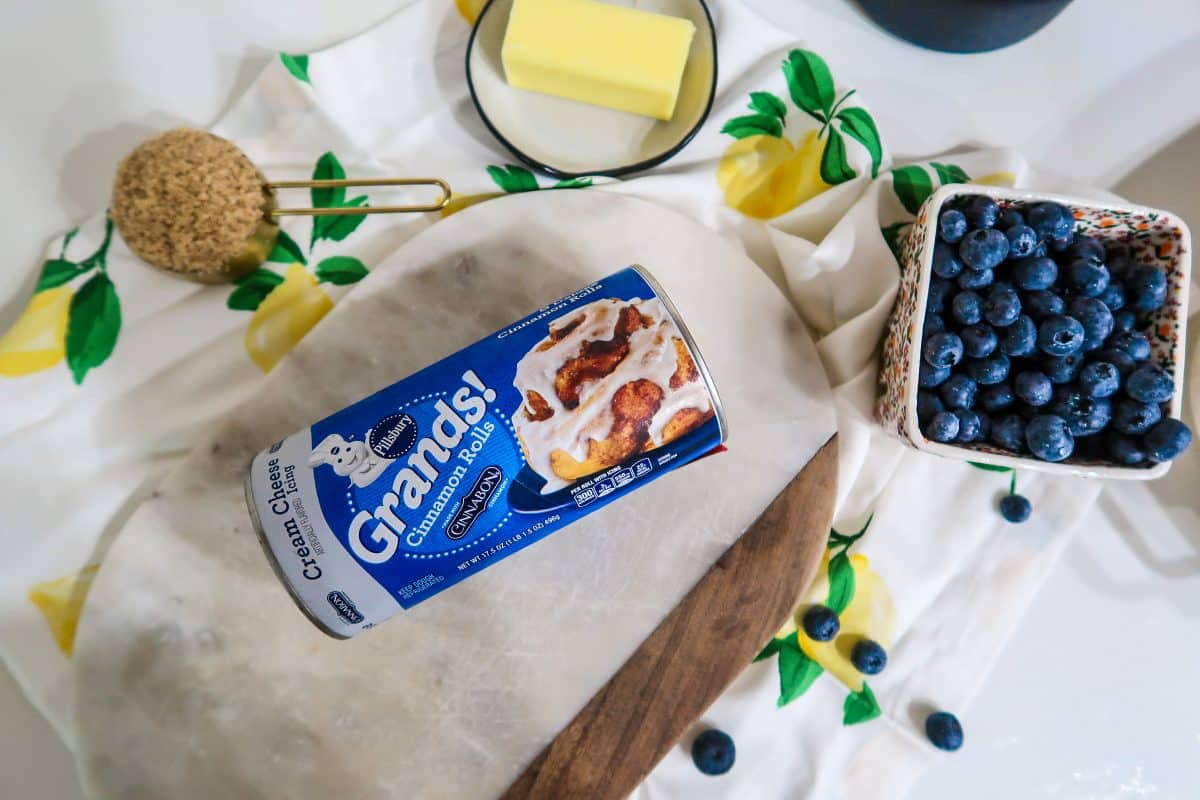 Preheat the oven to 350F. You can make homemade cinnamon rolls or grab a can of Grands! I use the Grands! Because it's quicker, easier, and they are delicious.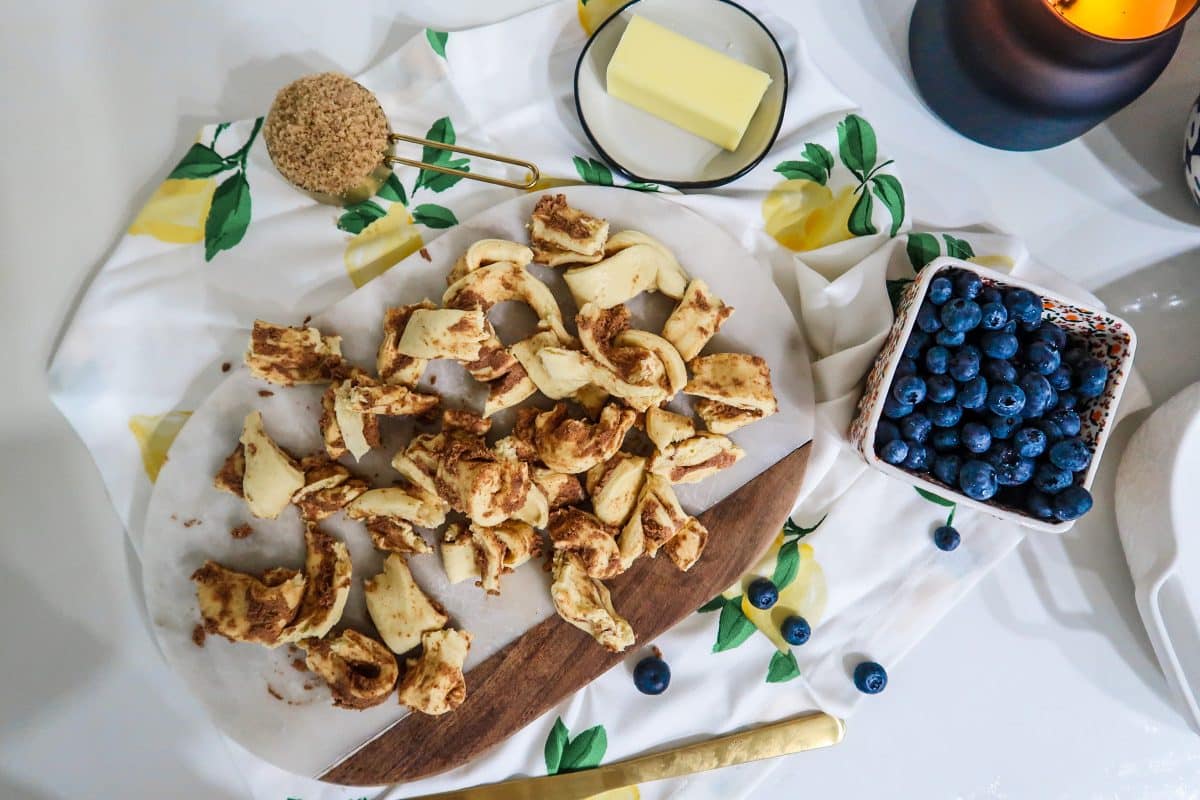 Using your hands, tear apart the cinnamon rolls into bite sized pieces.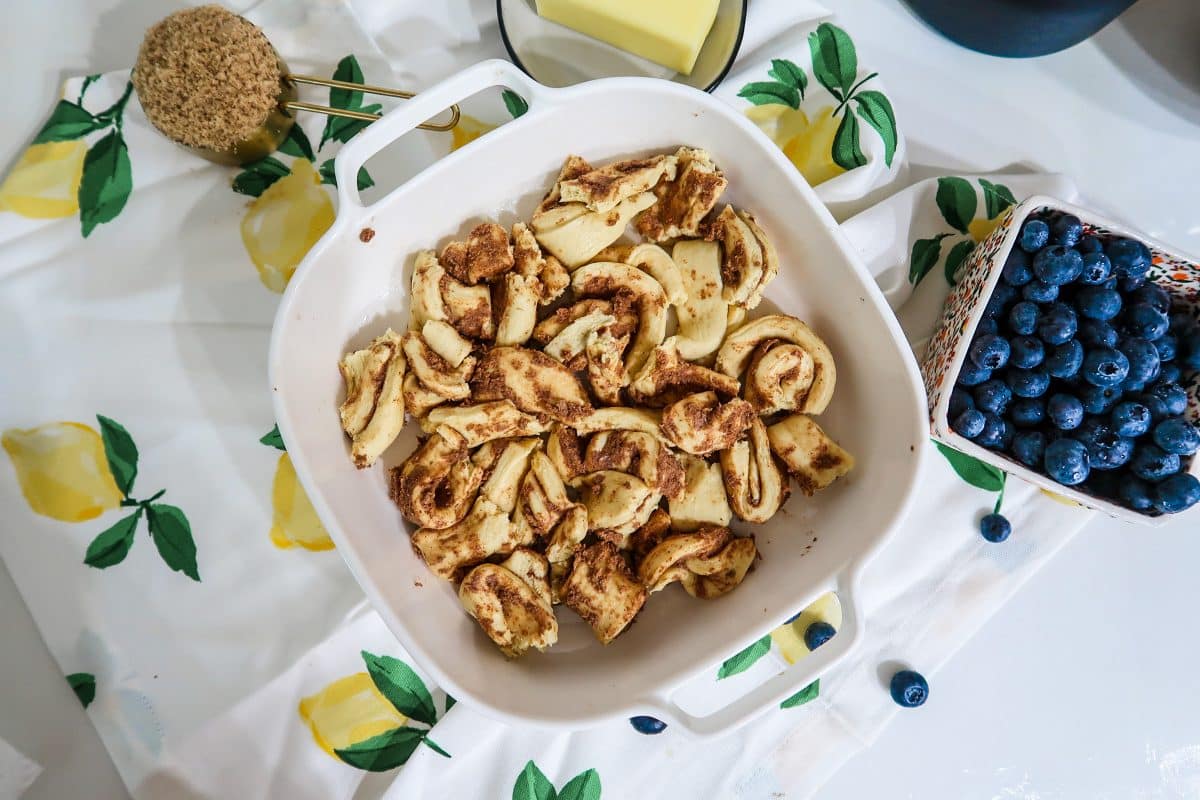 Spray your 9×9 baking dish and place the bite sized pieces of cinnamon roll in your dish.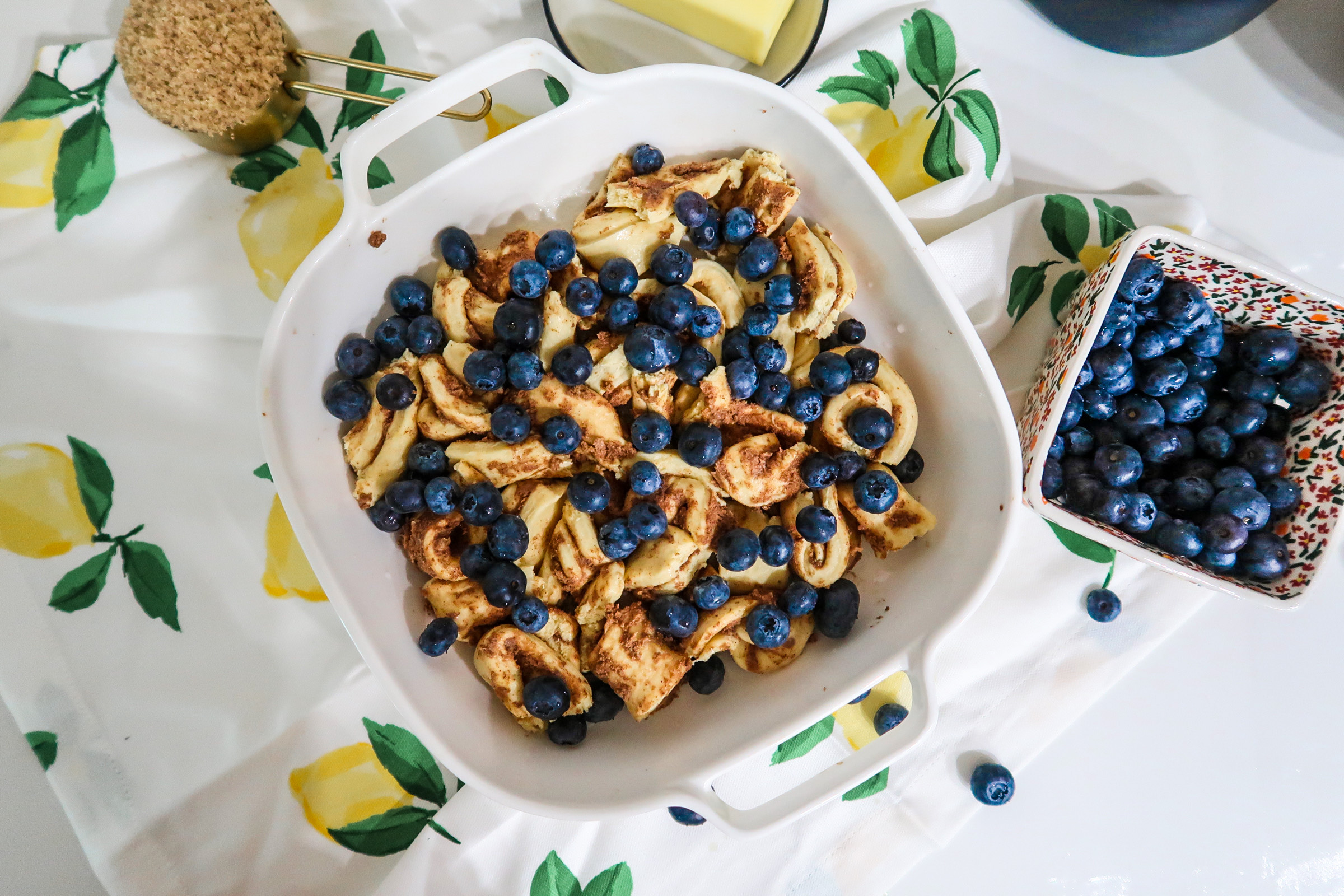 Add your blueberries.  I use about a cup and sprinkle them across the cinnamon rolls.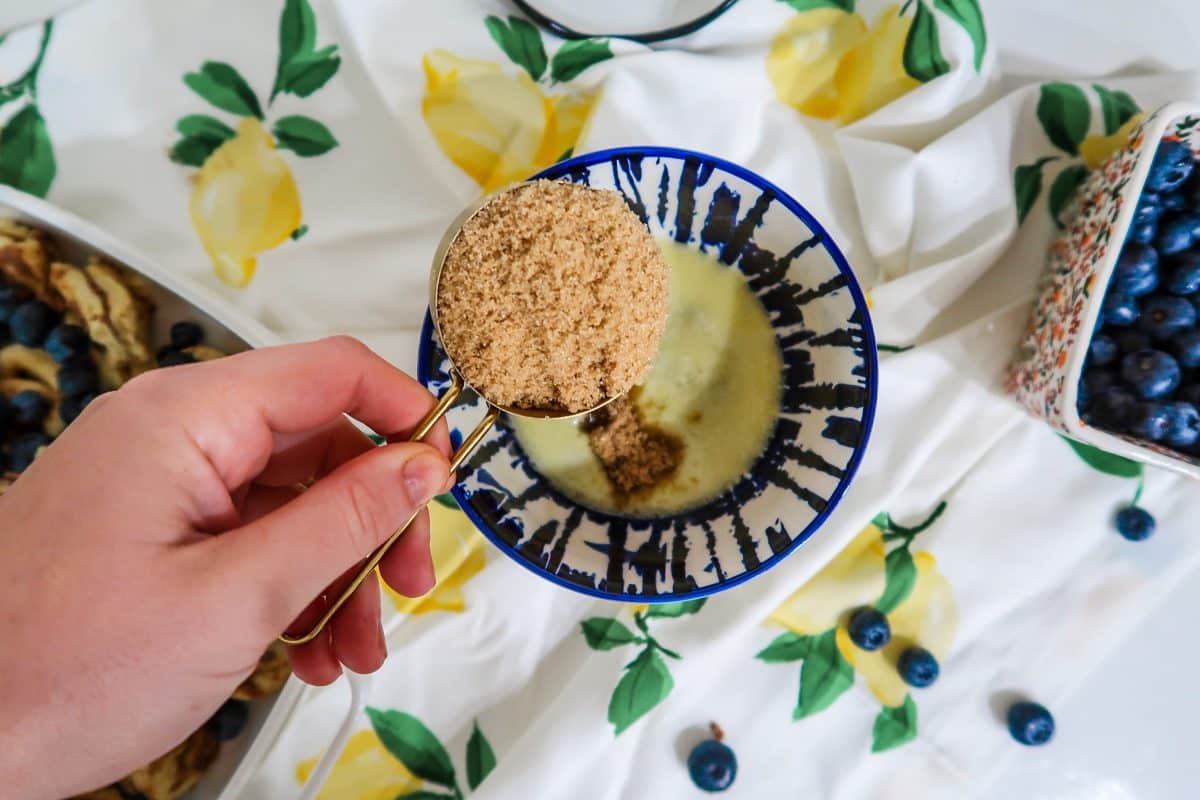 Stir together the melted butter and brown sugar then evenly pour the mixture over the cinnamon rolls in the dish.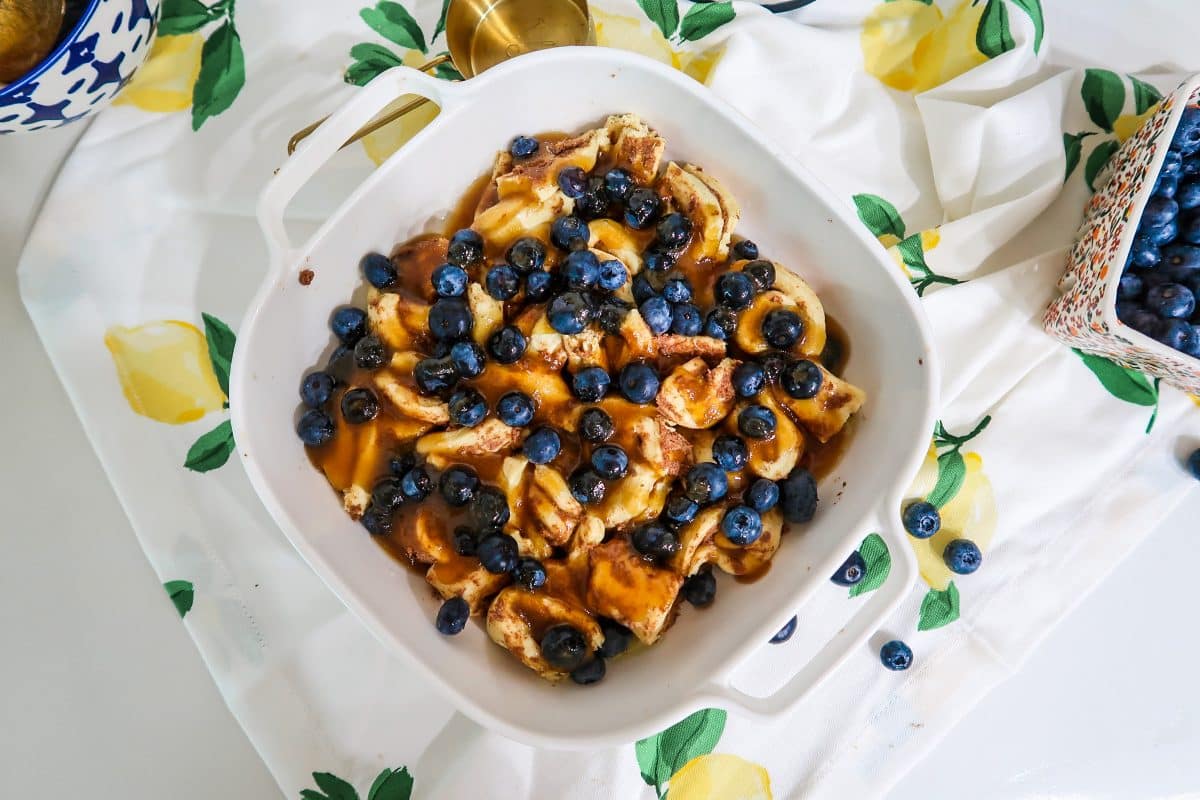 Bake in the oven for 25-35 minutes or until the Bluebery Cinnamonroll Casserole is golden brown and cooked through.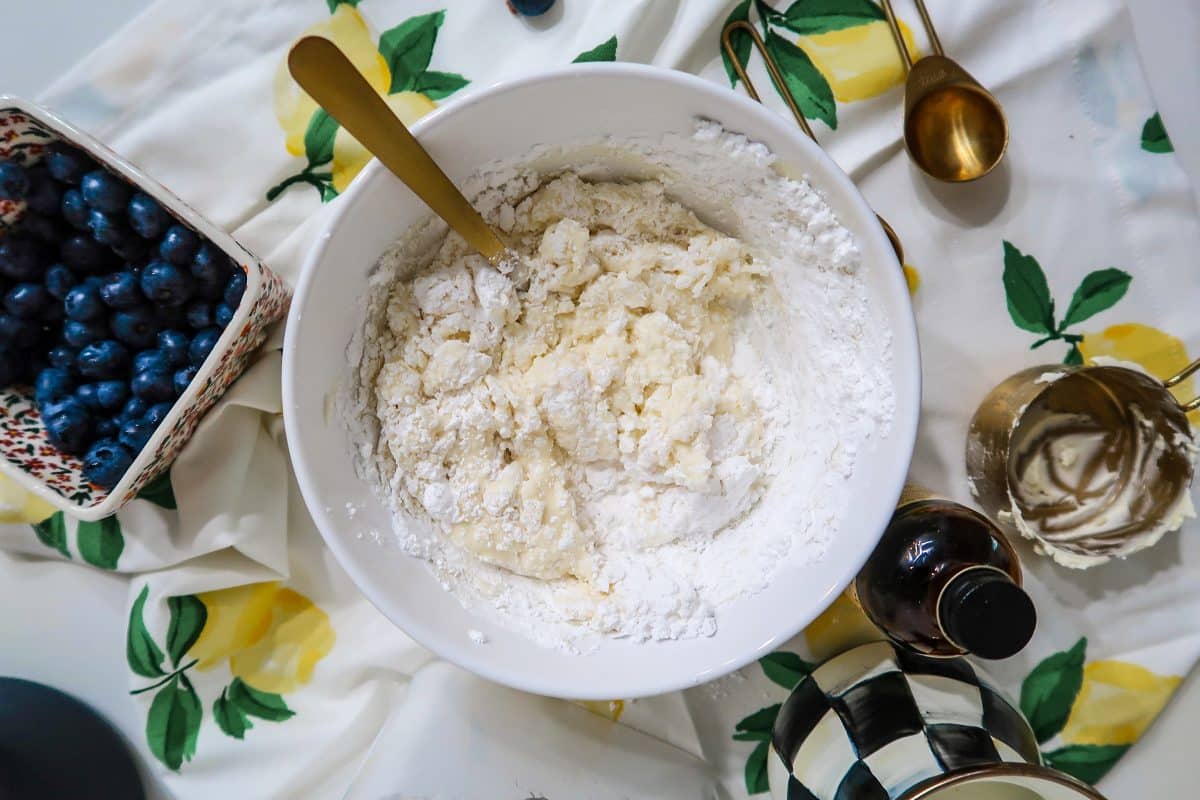 Cream the butter until smooth (do not melt!) Add in the powdered sugar one cup at a time, alternating with a liquid. 1 cup powdered sugar, mix,  vanilla, mix, 1 cup powdered sugar, mix, milk, mix, 1 cup powdered sugar.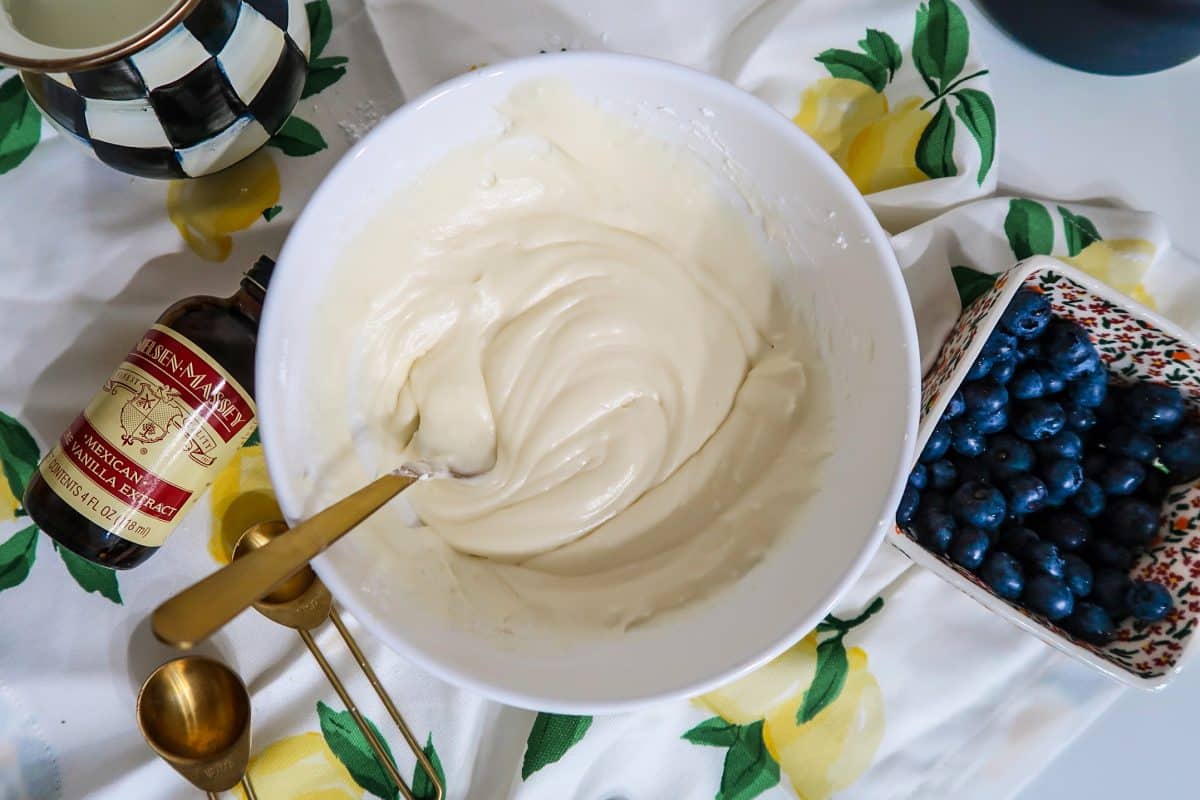 Pour the icing over the cinnamon rolls after you pull them out of the oven and let them sit for 3-5 min.  Save the leftover icing to drizle over each serving once you've plated them.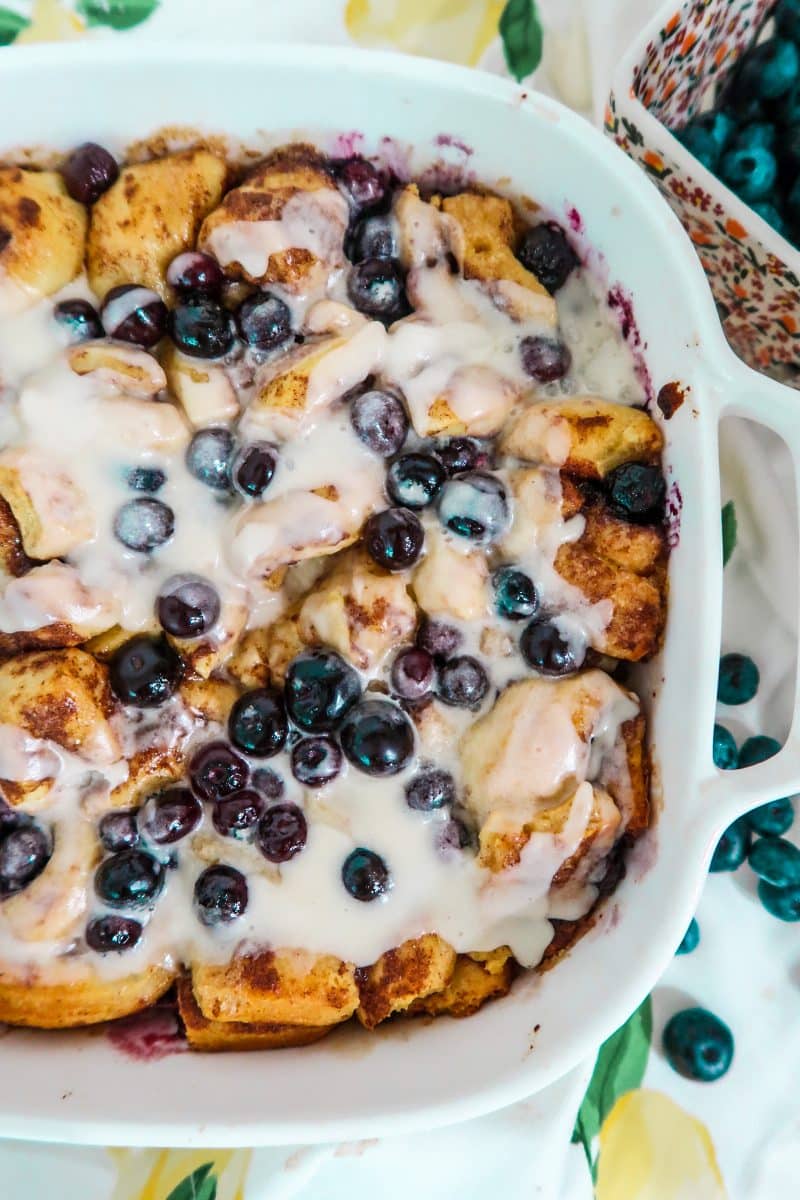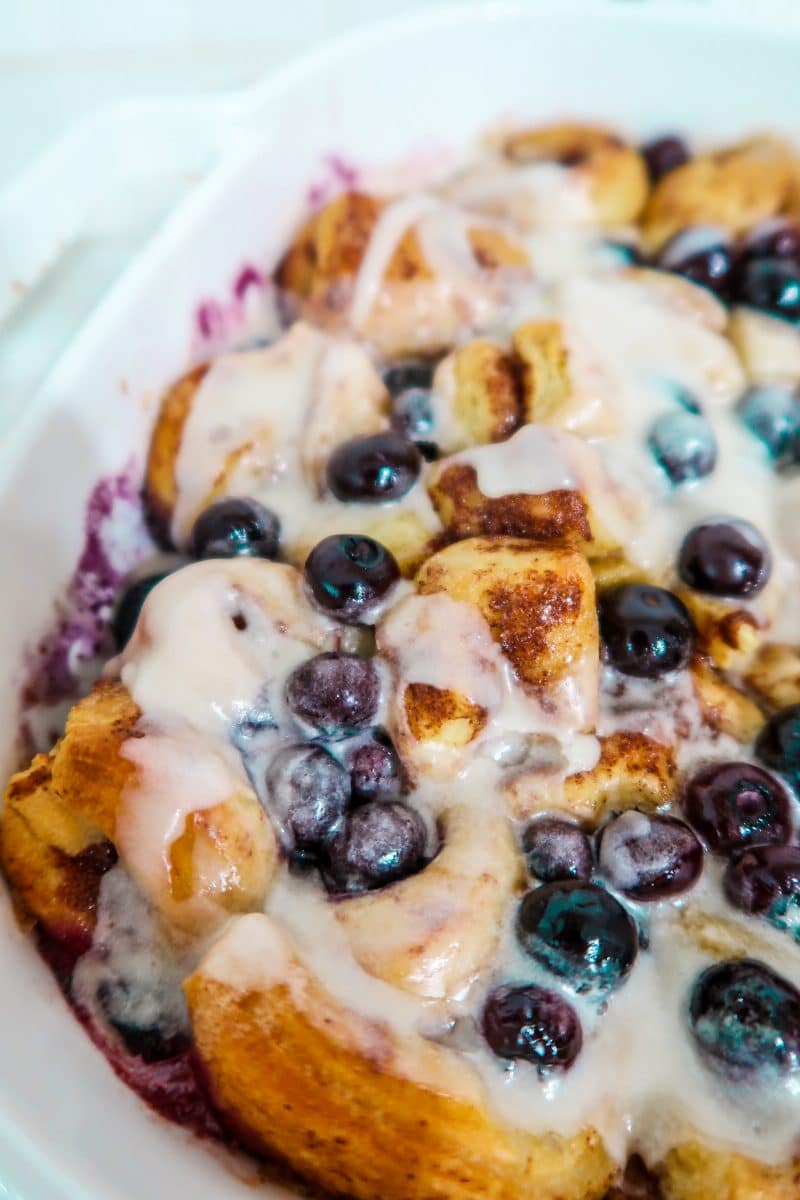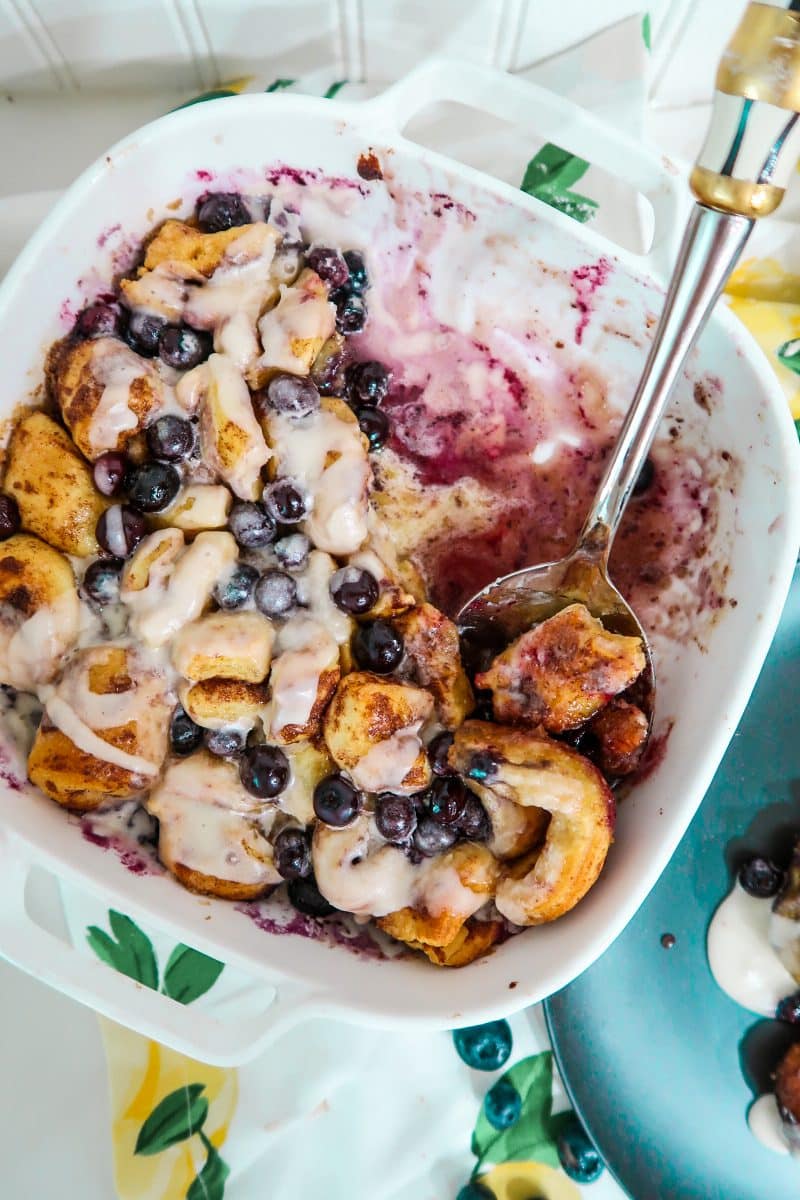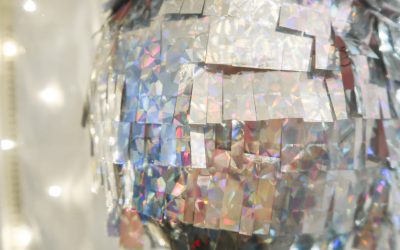 DIY Disco BallSuppliesPaper LanternsHolographic RibbonYou'll also need Scissors Hot Glue Clear String Steps Wrap the ribbon around the paper lanter then cut to size. Slice 1" thick sections all the way down the ribbon leaving 1/2" at the top uncut. Hot glue the ribbon...