Prep: 10 Min
Bake: 30 Min
Yield: 6 Rolls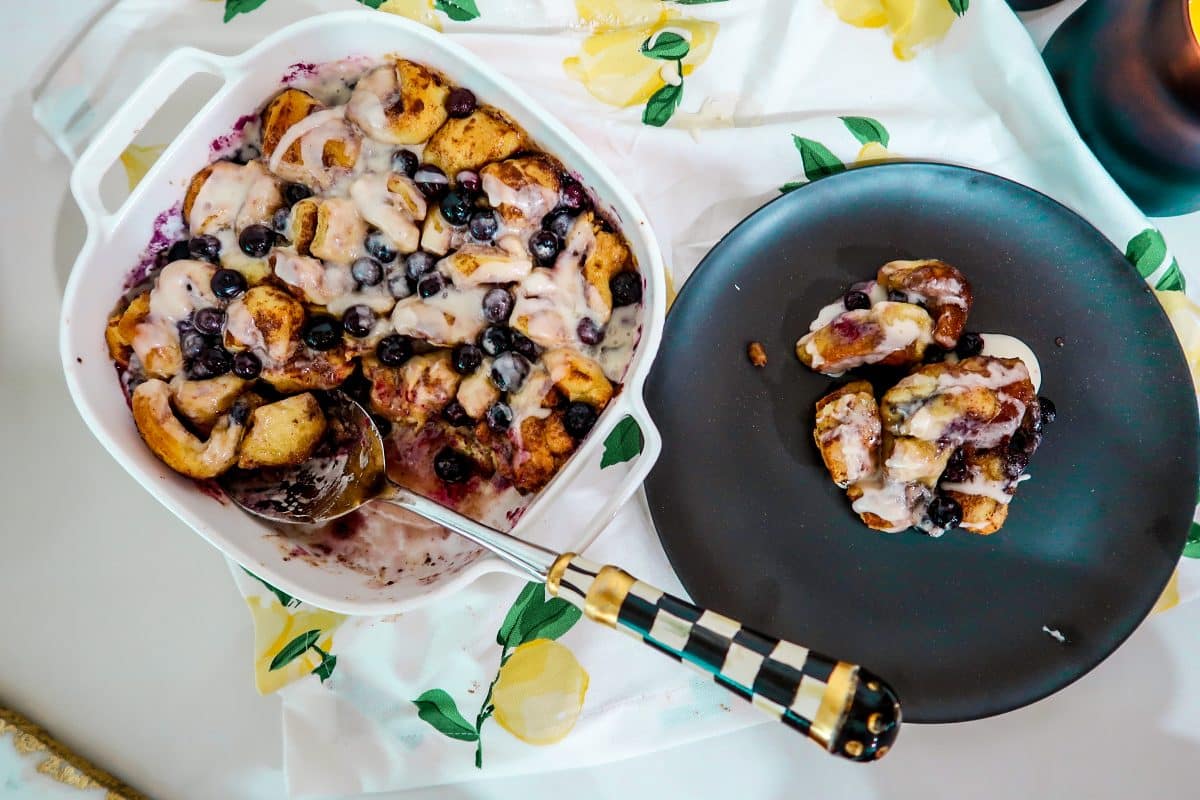 Ingredients
Blueberry Cinnamon Rolls
1 can Pillsbury Cinnamon Rolls
1/3 cup brown sugar
5 tbs Butter unsalted
1 cup Blueberries
Homemade Icing
1/2 cup butter, softened
3 cups powdered sugar
1-2 tsp vanilla extract
1 tbsp milk
Instructions
1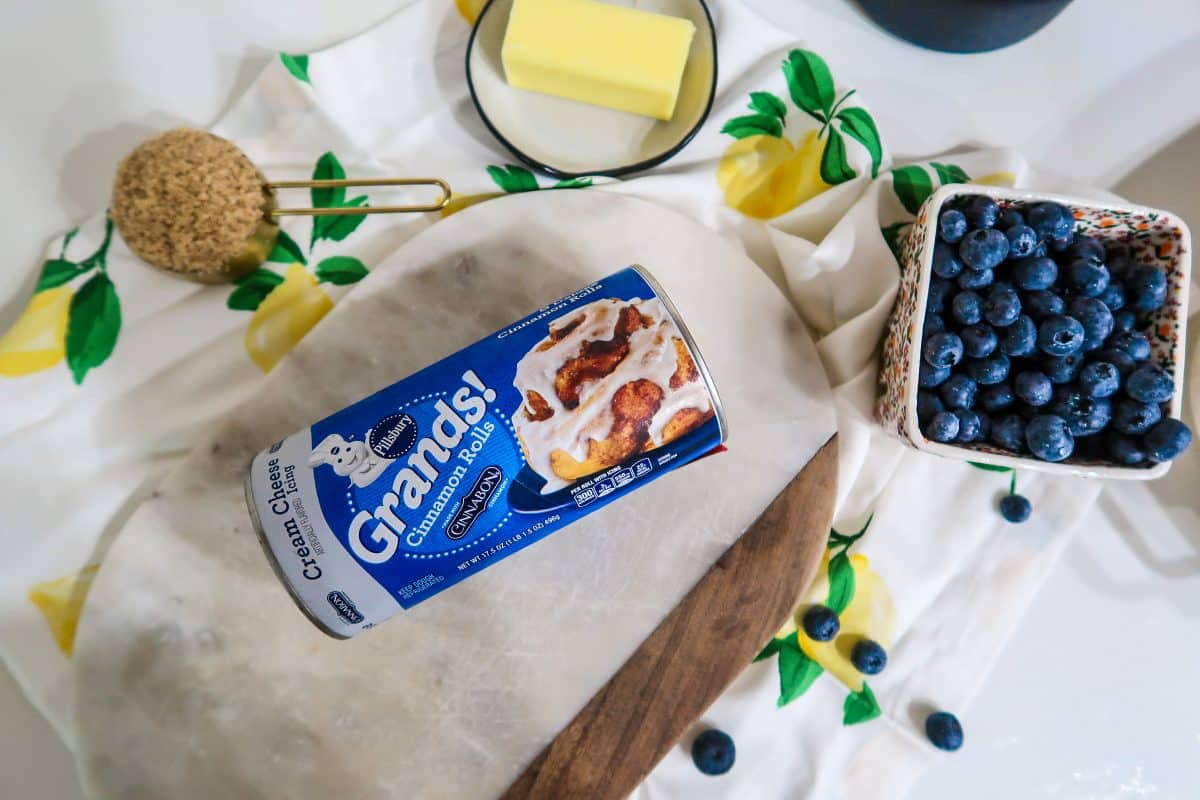 Preheat the oven to 350F. You can make homemade cinnamon rolls or grab a can of Grands! I use the Grands! Because it's quicker, easier, and they are delicious.
2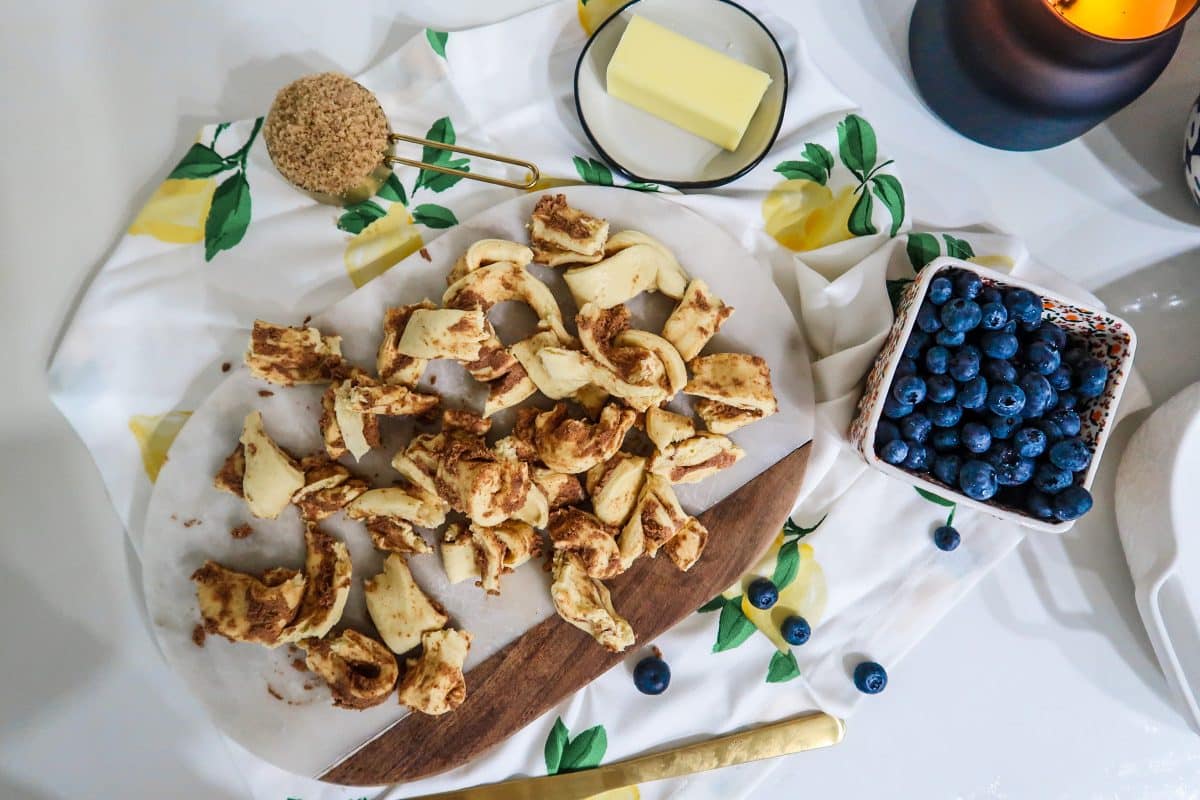 Using your hands, tear apart the cinnamon rolls into bite sized pieces.
3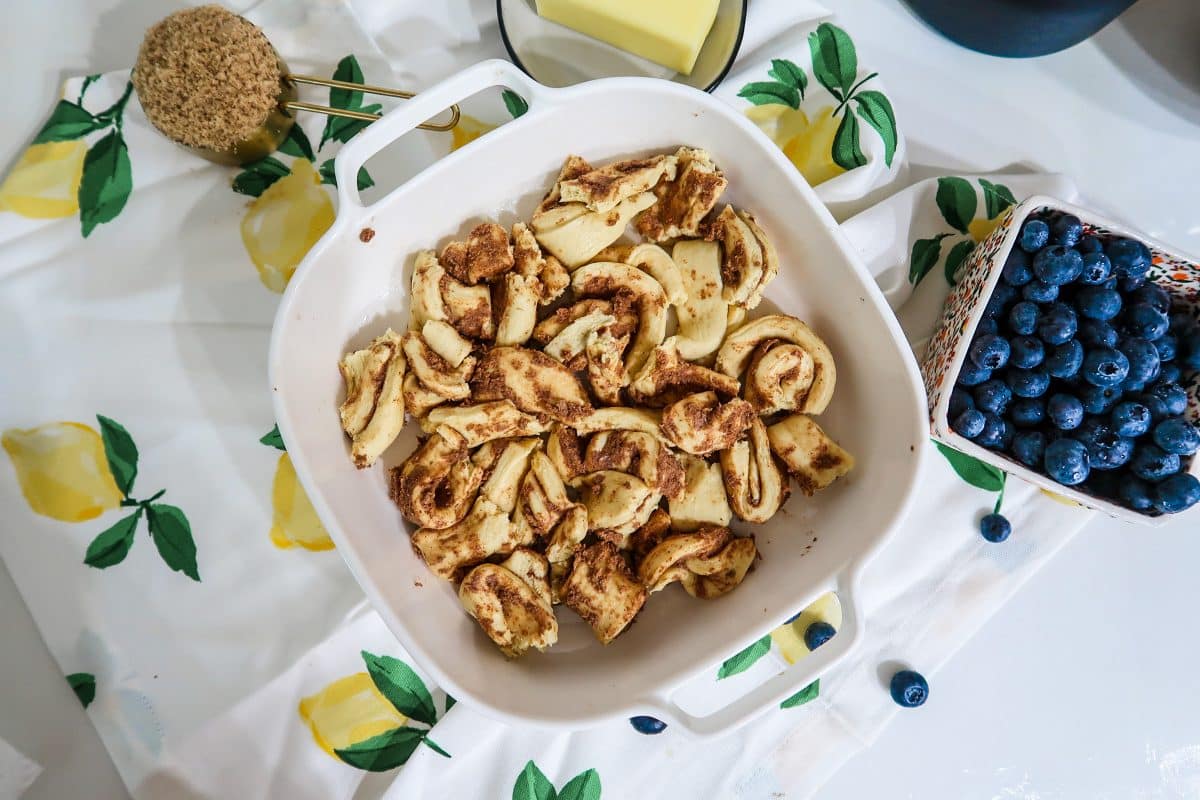 Spray your 9×9 baking dish and place the bite sized pieces of cinnamon roll in your dish.
4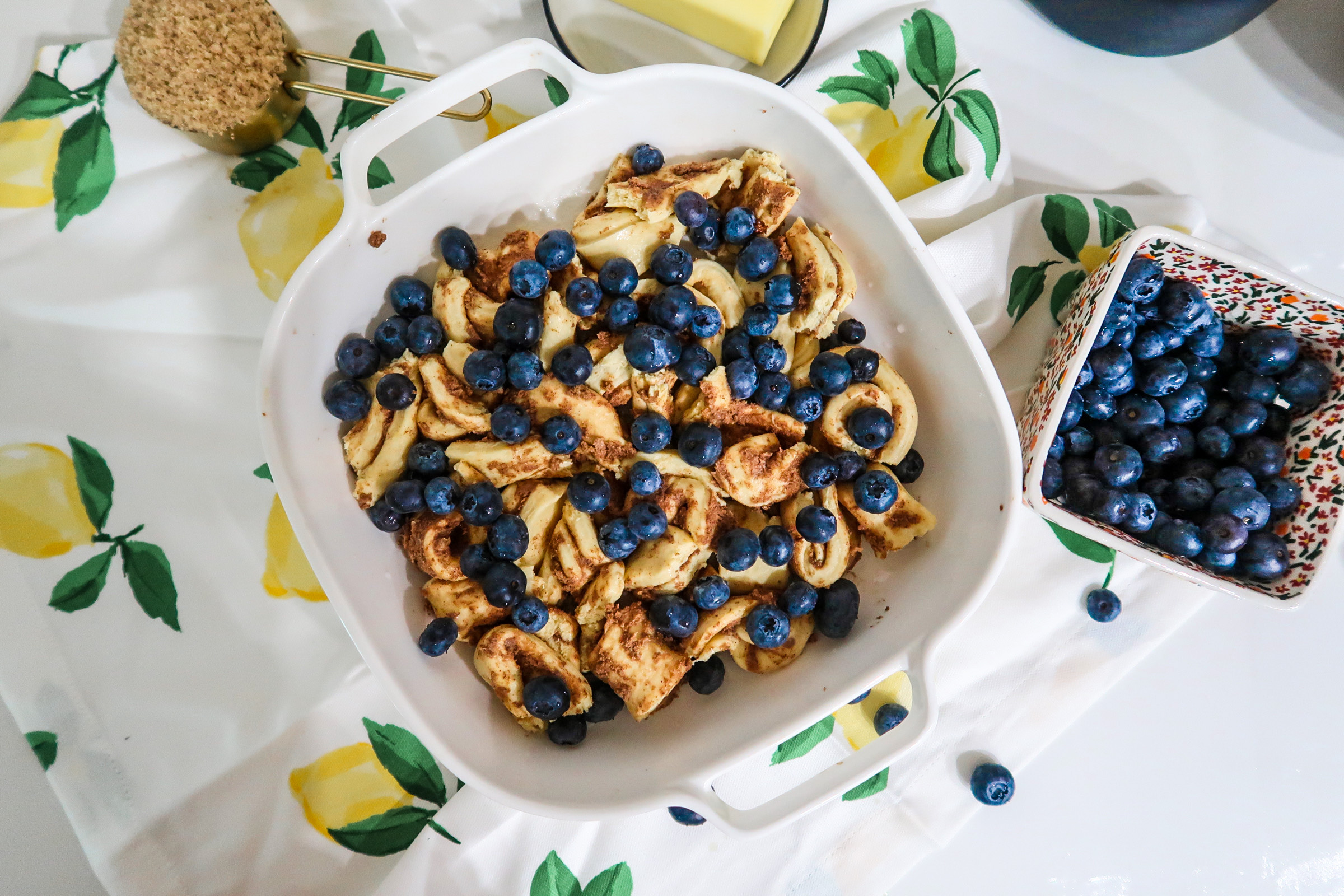 Add your blueberries. I use about a cup and sprinkle them across the cinnamon rolls.
5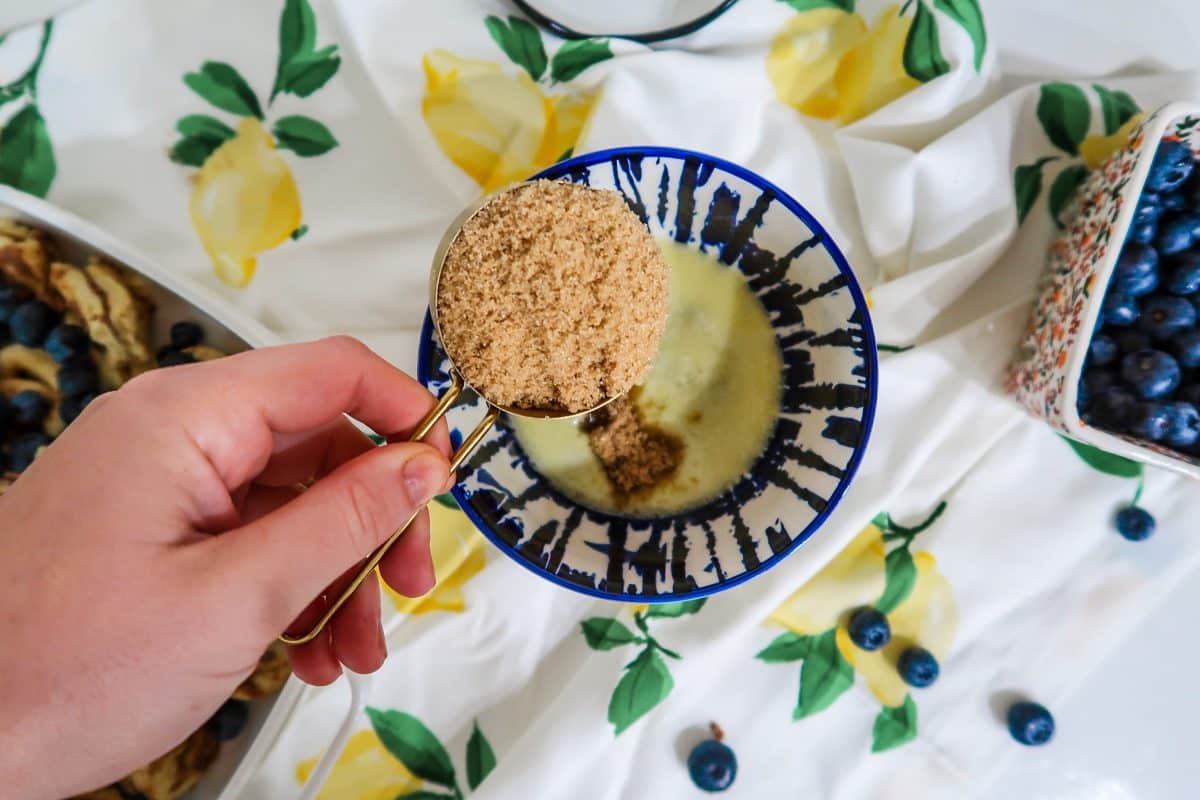 Stir together the melted butter and brown sugar then evenly pour the mixture over the cinnamon rolls in the dish.
6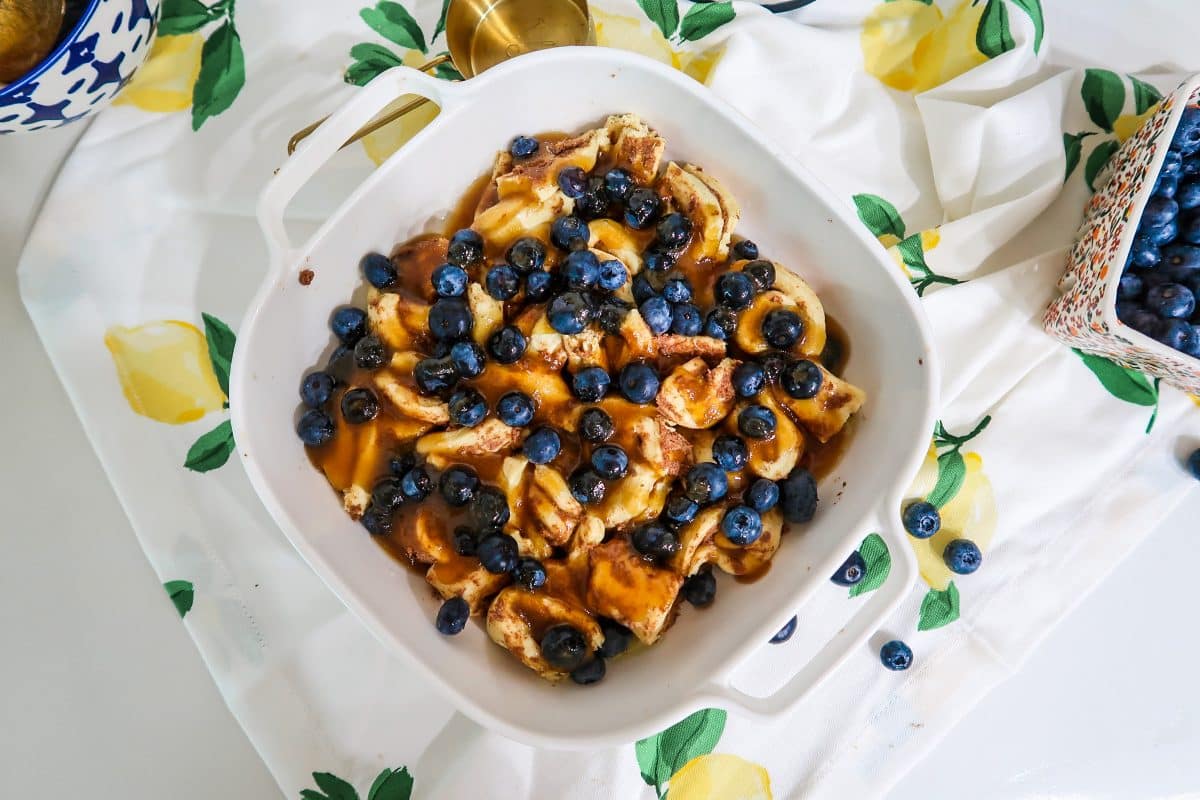 Bake in the oven for 25-35 minutes or until the Blueberry Cinnamon Roll Casserole is golden brown and cooked through.
7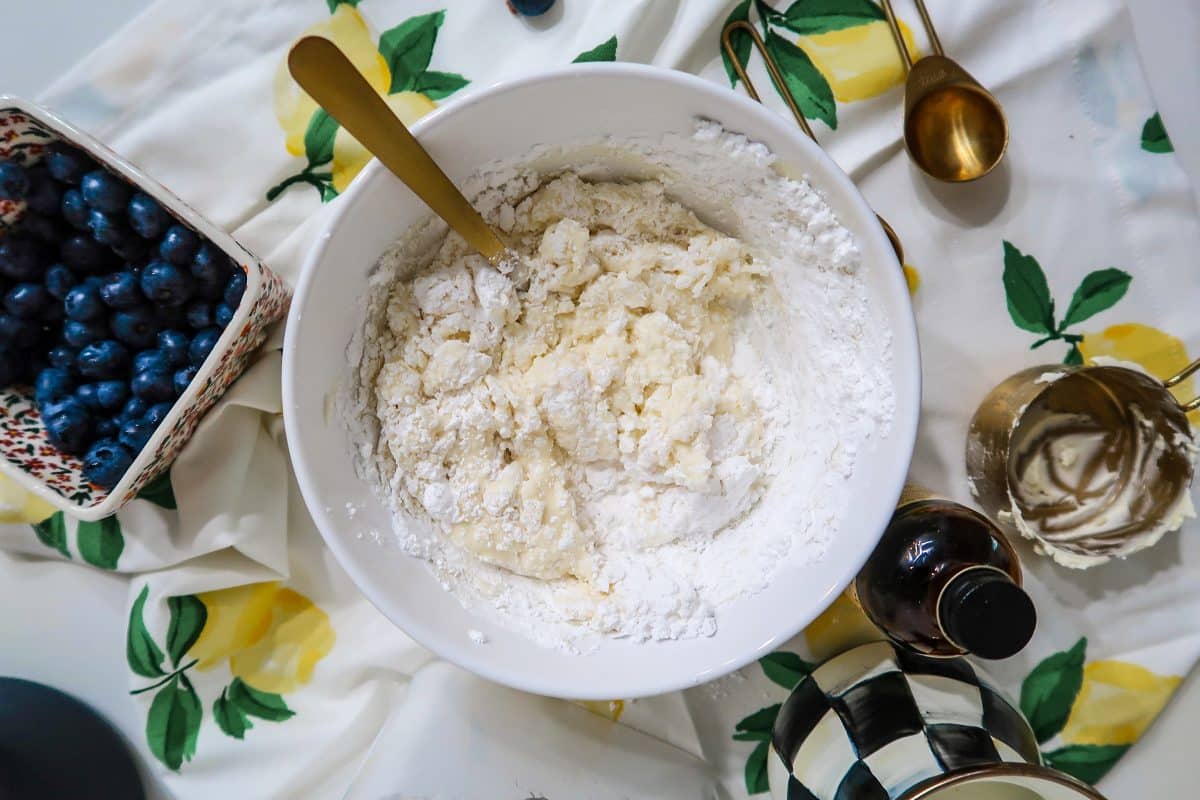 Cream the butter until smooth (do not melt!) Add in the powdered sugar one cup at a time, alternating with a liquid. 1 cup powdered sugar, mix, vanilla, mix, 1 cup powdered sugar, mix, milk, mix, 1 cup powdered sugar.
8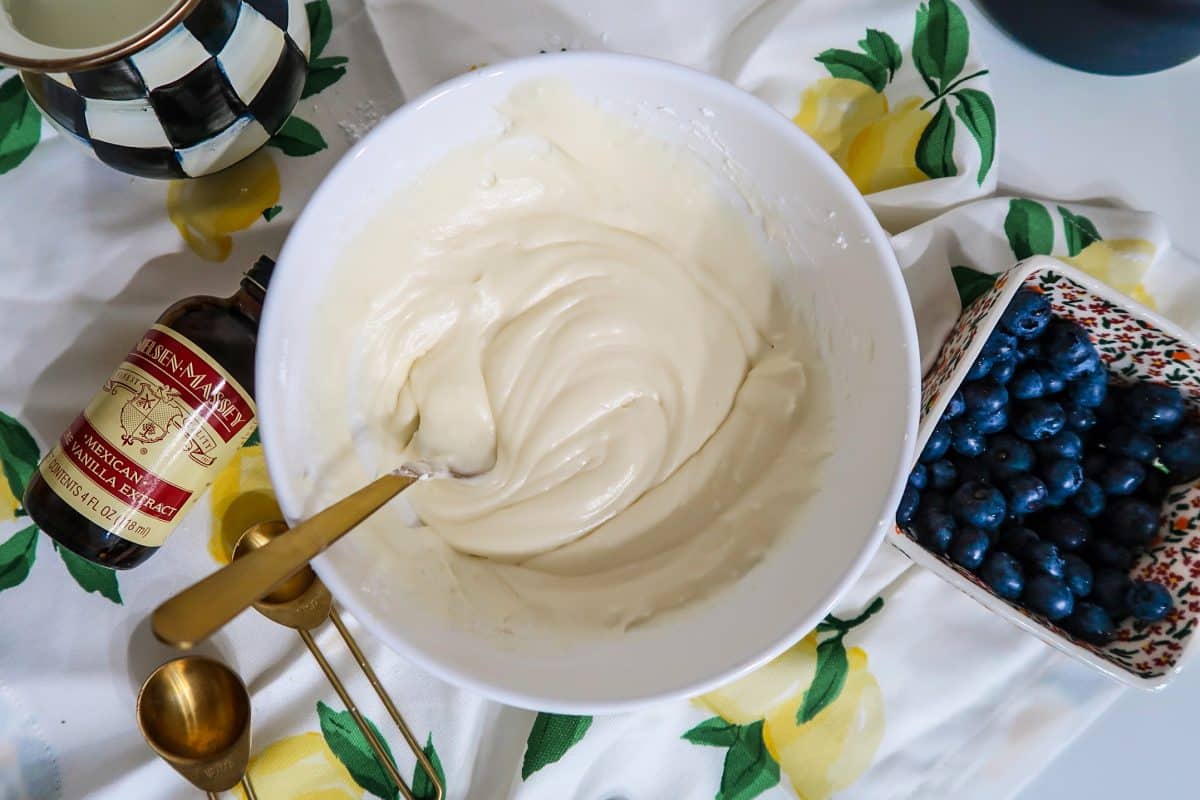 Pour the icing over the cinnamon rolls after you pull them out of the oven and let them sit for 3-5 min. Save the leftover icing to drizle over each serving once you've plated them.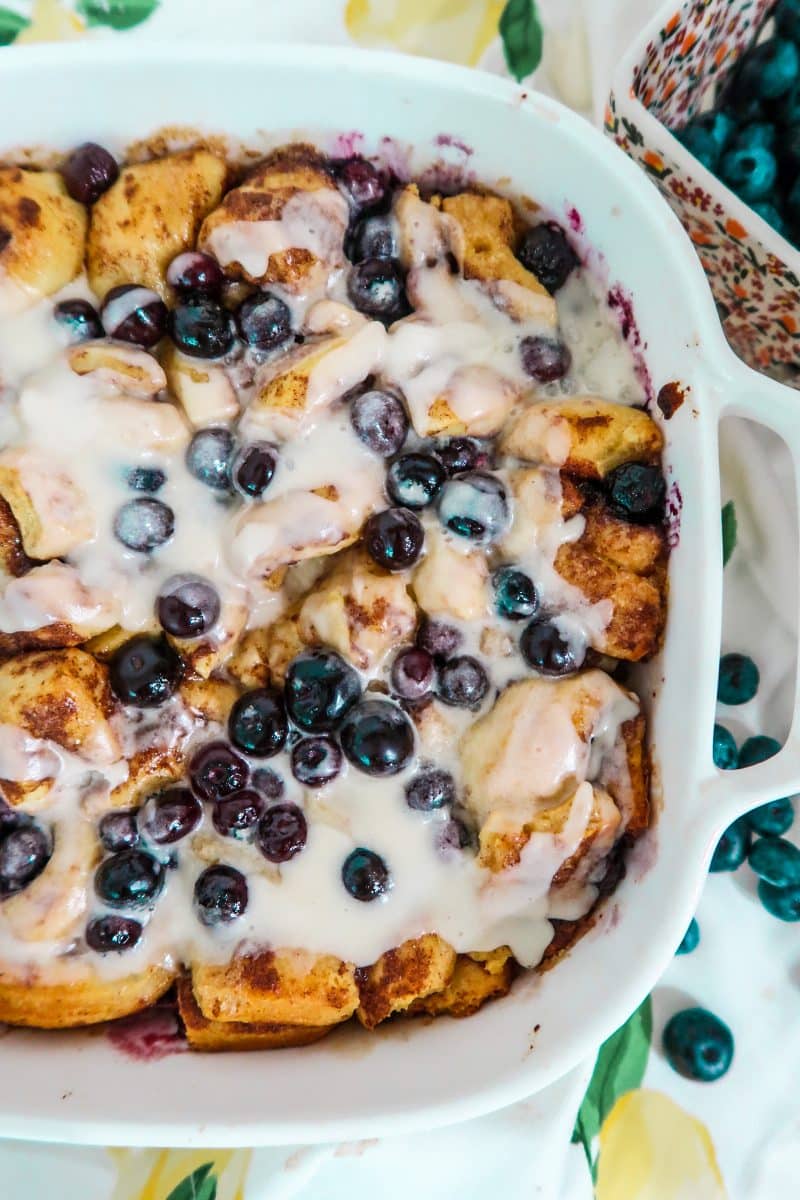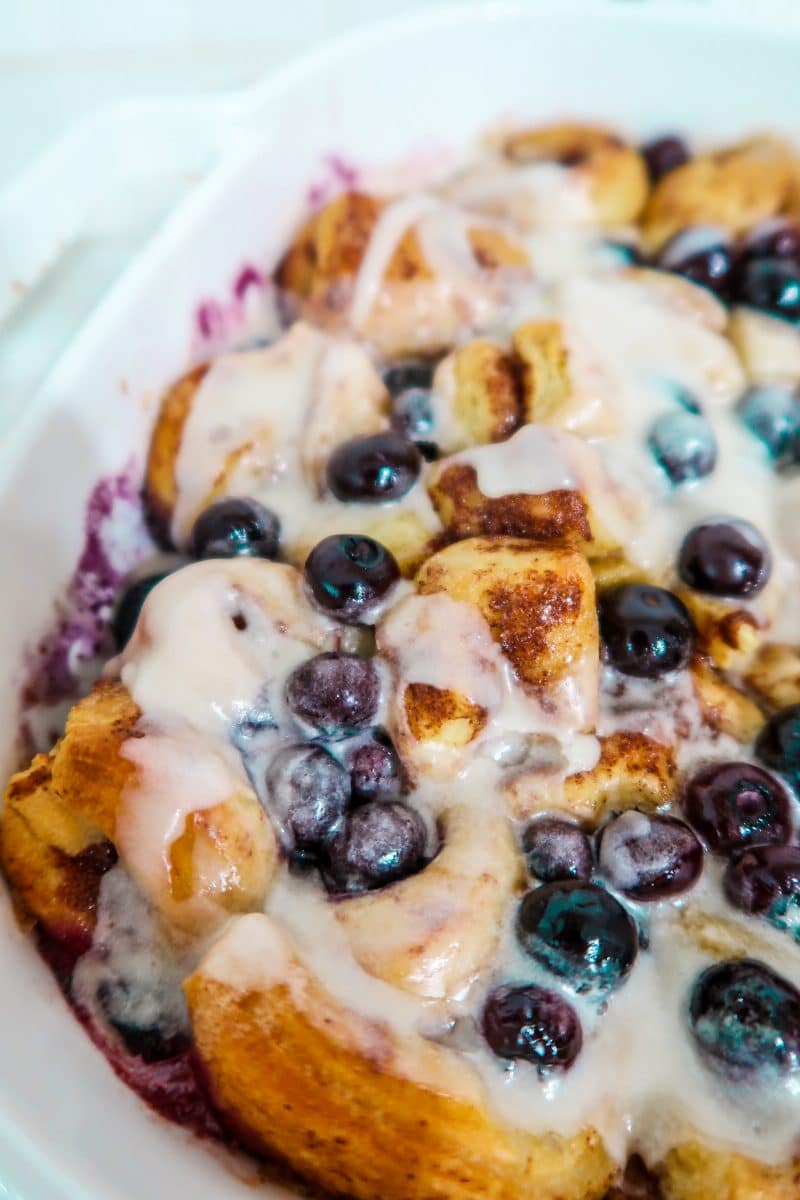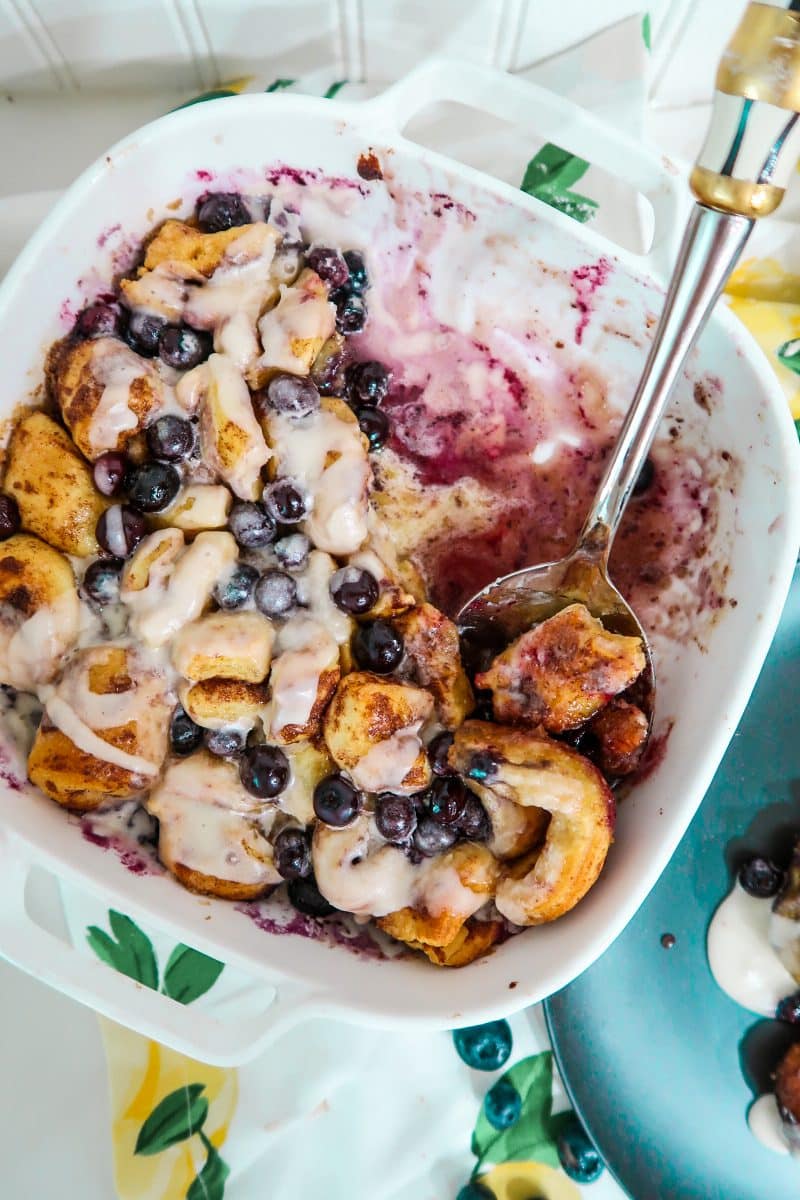 ---
Shop