The Best Chocolate Chip Cookies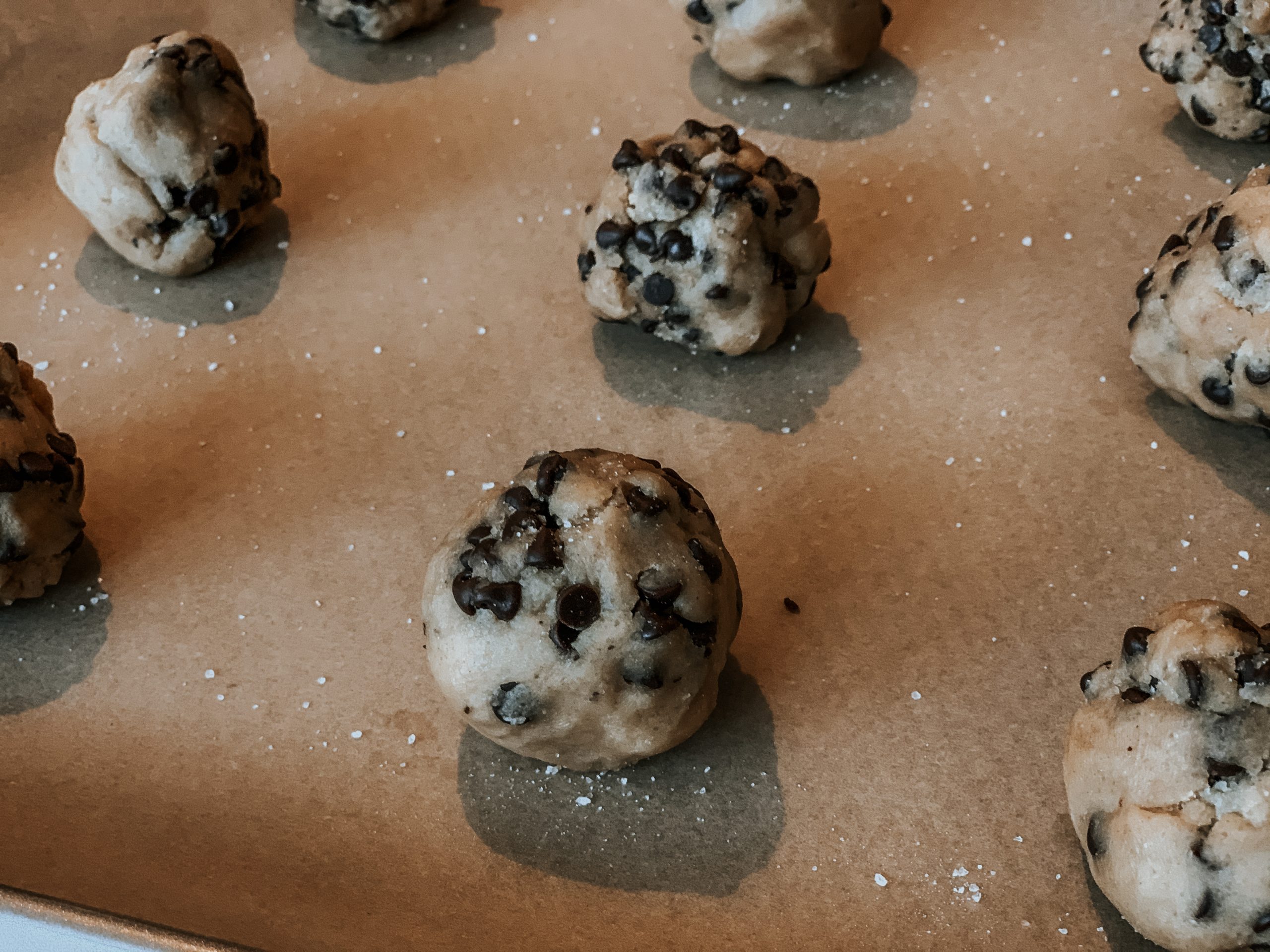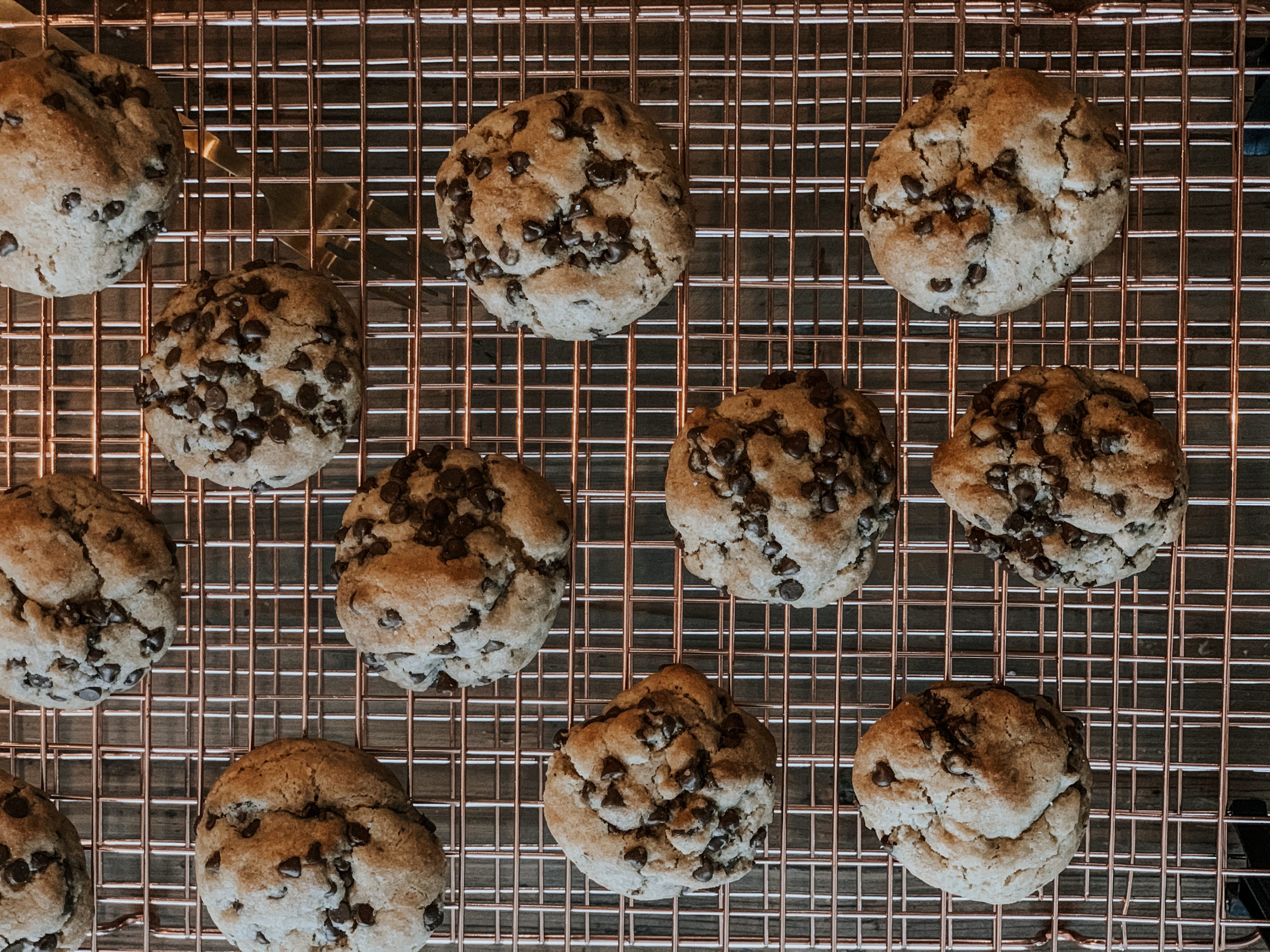 I have been trying to create and perfect a chocolate chip cookie recipe that I could claim as The Best Chocolate Chip Cookies for a while now and I finally feel like this is the one.  This is it.  If you follow me over on Instagram than you were a part of this process and you know how exciting this is!  I can't wait for you to try these cookies!  If you make them, be sure to slide into my DM's and let me know.
2 1/3 cups all-purpose flour
1 tsp baking soda
3/4 cup unsalted butter
1/2 tsp salt
1 tbsp vanilla extract
1/2 tsp almond extract
2 cups chocolate chips (or semi sweet for less sweetness)
1 1/4 cup brown sugar
1/2 cup of granulated sugar
1 egg (room temp)
1 egg yolk (room temp)
sea salt (to taste)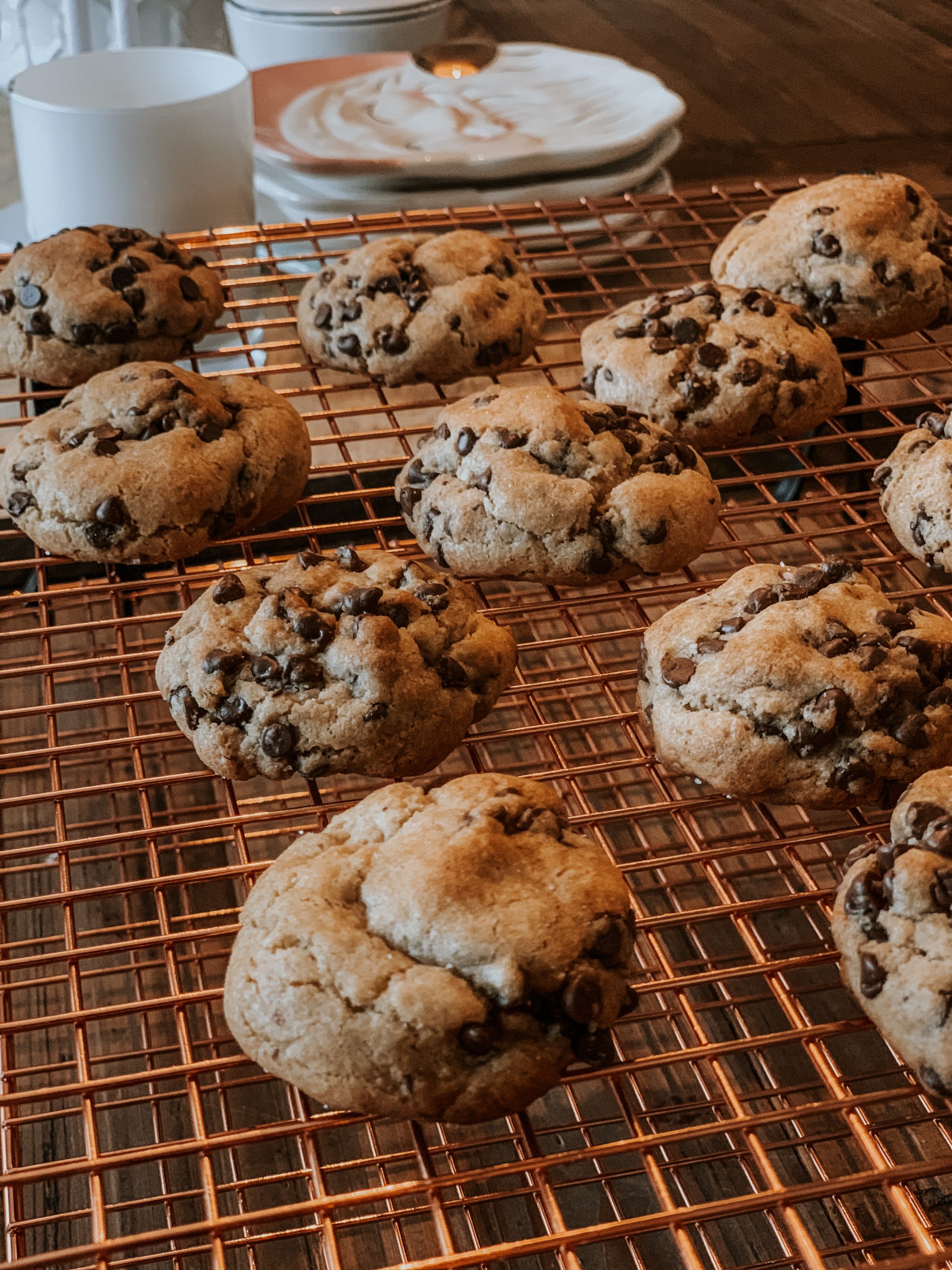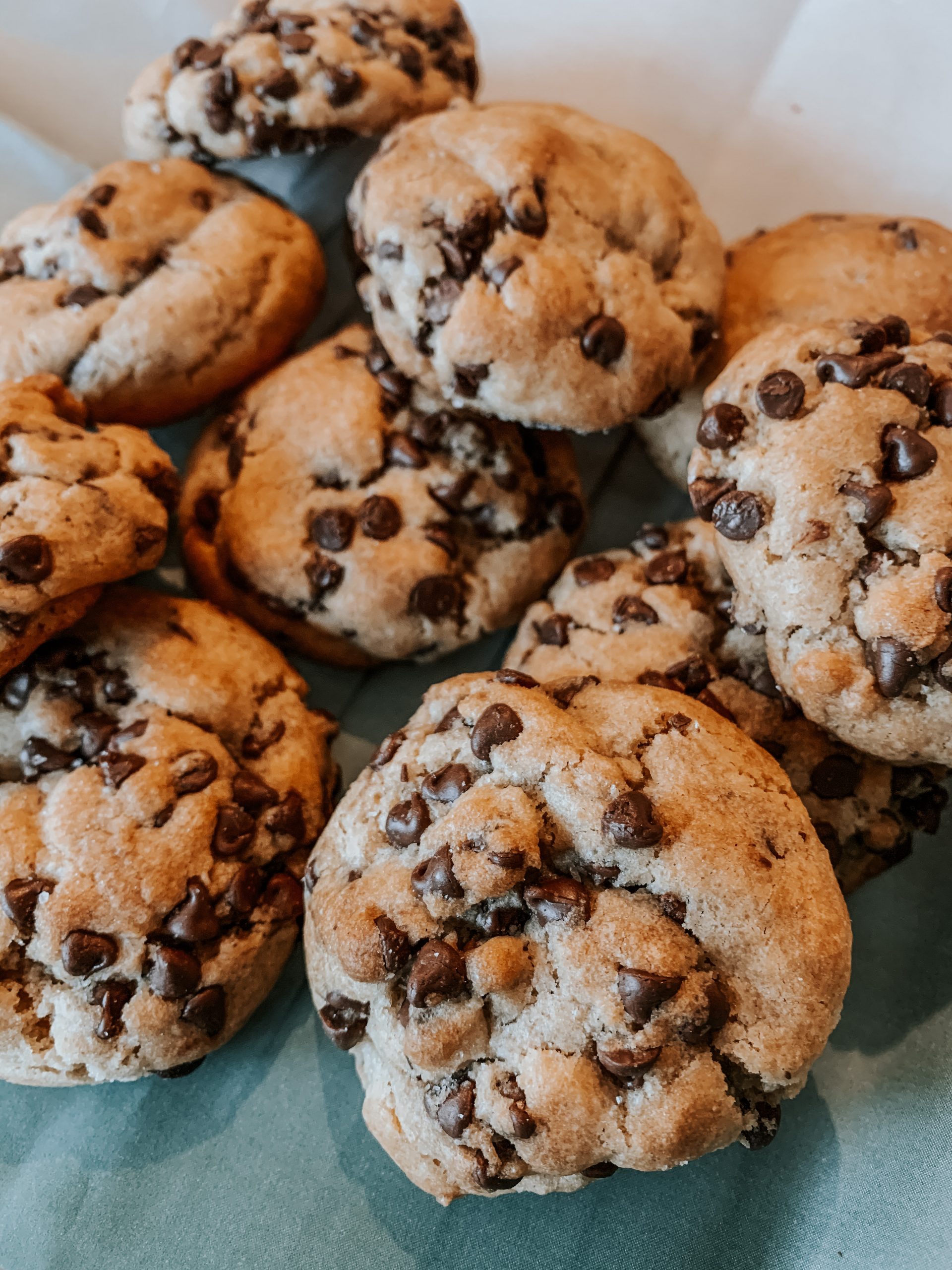 In a large bowl melt the butter.
Add the brown sugar and granulated sugar to the bowl with the melted butter and hand whisk together until blended evenly.
Whisk in the vanilla and almond extract, egg, and egg yolk until the mixture is creamy and light.
Add in the flour, baking soda, and salt and mix until ingredients are combined.
Gently stir in the chocolate chips.
Place the cookie dough in the freezer for 30 to 60 minutes. (don't skip this step!)
Scoop out cookie dough using 1/4 cup of dough per cookie and roll the dough into balls in your hands until smooth.
Preheat the oven to 375 degrees.
Place the cookie dough balls 2-3 inches apart on a lined baking sheet.
Bake for 11-14 minutes depending on your desired texture.  11 minutes for chewy, 14 minutes for crunchy edges.
When you pull them out of the oven sprinkle them with a dash of sea salt.  Then allow them to cool on the baking sheet for 5 minutes then transfer to a cooling rack.  Then enjoy! 
QUICK TIP! Don't bust out your KitchenAid Mixer for this one! Do this by hand 🙂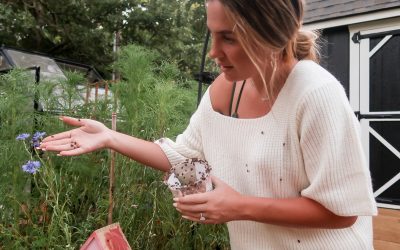 Tips On Releasing Lady Bugs in Your GardenLast week my sister in law, Rachel, of @raegardens, released over 1,000 lady bugs in her garden to help get rid of aphids.  Now, I have a small little pest problem but I got excited about her release because I knew my girls...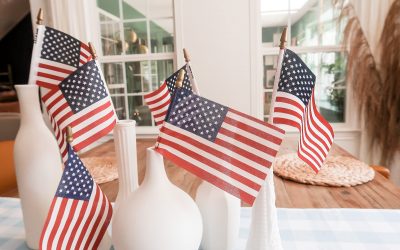 DIY Patriotic CenterpieceI have had all of these little bud vases for forever now.  Everytime I go thrift shopping I seem to find myself purchasing one.  I knew I wanted to do some kind of display with all of them at some point but could never decide what to do.  When...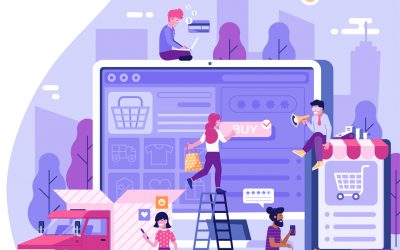 Amazon Prime Day PicksBoho StyleMacrame HangersGardenPlant StandElectronicsEcho Dot 50% OffFashionRay BandsHomeBrand Name RugsBeautyBondi Sands Self TannerShop All