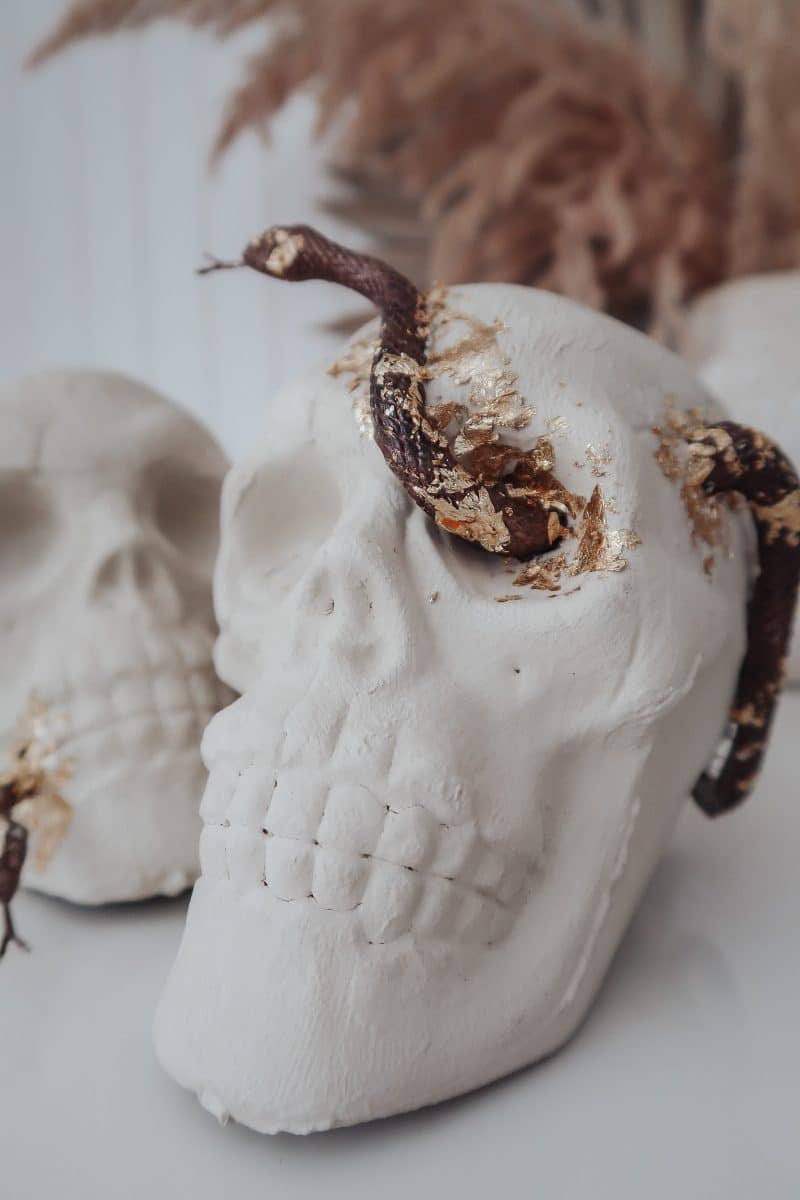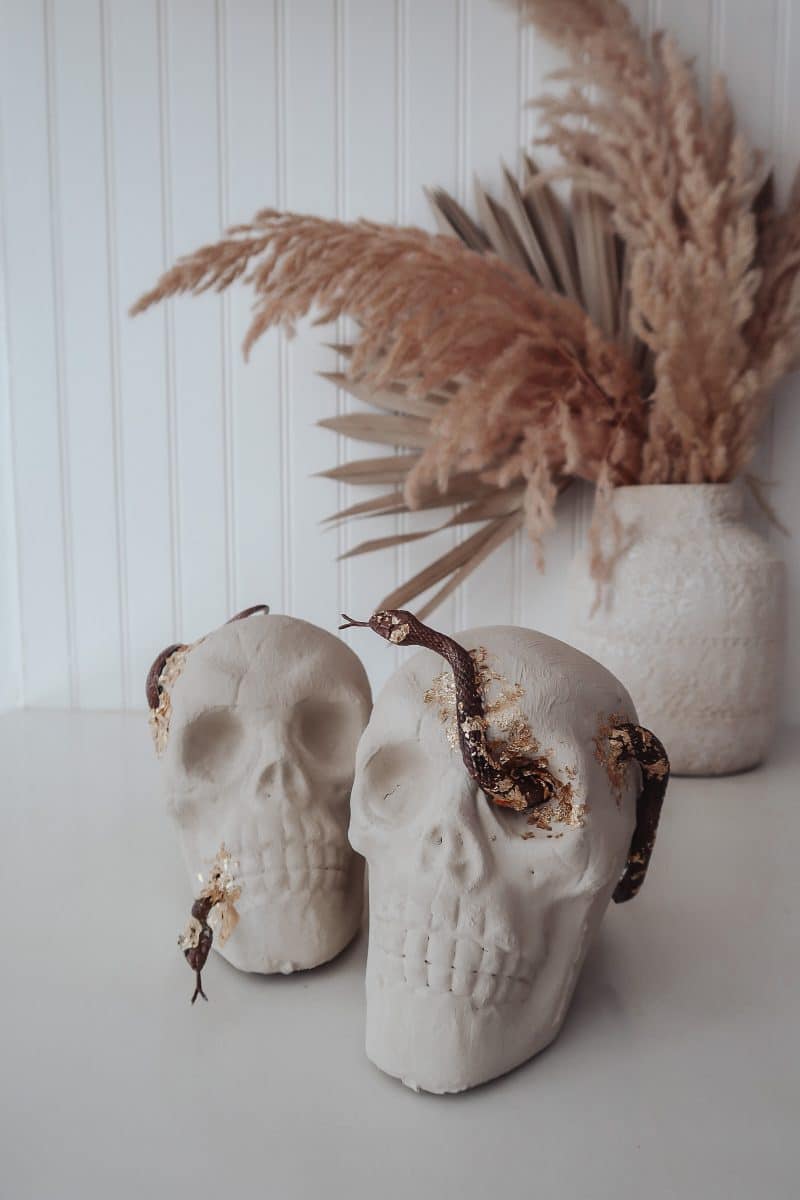 Supplies
You'll also need
Hot Glue or E6000
Paintbrushes
Baking Soda
Acrylic paint
Spray paint
Steps
Drill two holes in the skull for the snake to come in and out of.
Mix acrylic paint with baking soda (half paint half baking soda) and paint the entire skull.
Spray paint rubber snakes.
Slide snake through the skull and secure with hot glue or E6000 glue.
Apply thin layer of modpodge in small sections where you want their to be gold leafing.
Dab on the gold leaf over the modpodge with a paint brush.
Allow time to dry. Then display in your favorite spot.