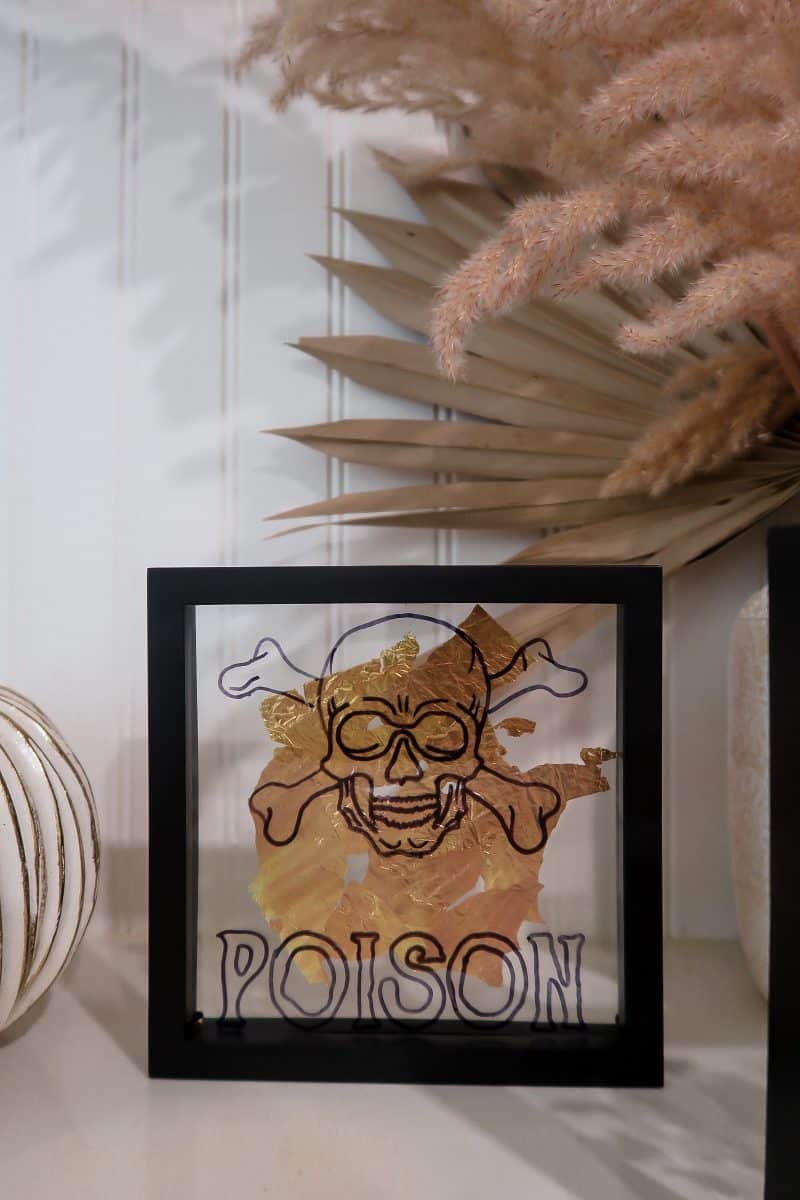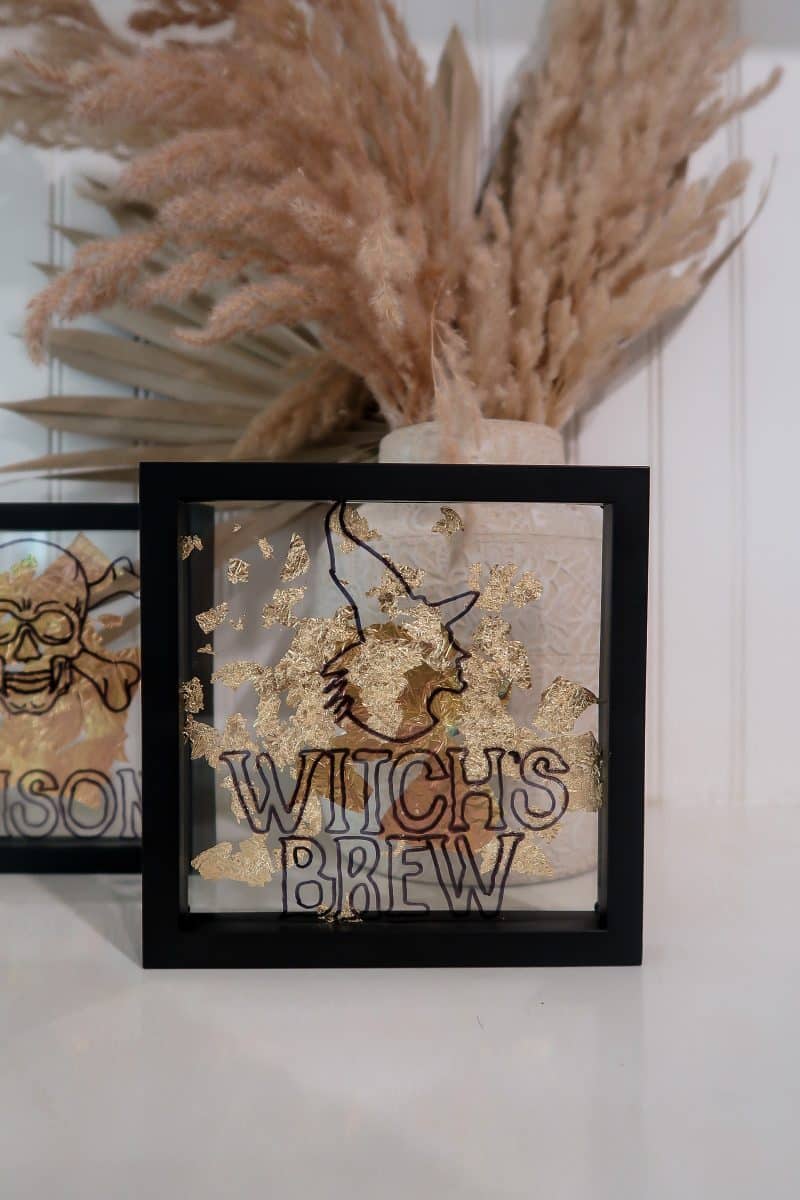 Dollar Tree Frame
Gold Leaf Foil
Sharpie Marker
ipad or photo to trace
Trace your image of choice onto the glass with a sharpie.
Inbetween the two pieces of glass, lay down gold foil in a random patern.
Put the glass with the image on top of the gold leaf foil.
Display.