I have had all of these little bud vases for forever now.  Every time I go thrift shopping I seem to find myself purchasing one.  I knew I wanted to do some kind of display with all of them at some point but could never decide what to do.  When I was cleaning out the craft closet I came across this chalky finish white spray paint and decided to spray all of the vases with it.  This is such a simple and easy DIY, even my kids could do it!  And I love how much the American Flags pop with their red, white, and blue color against the white vases.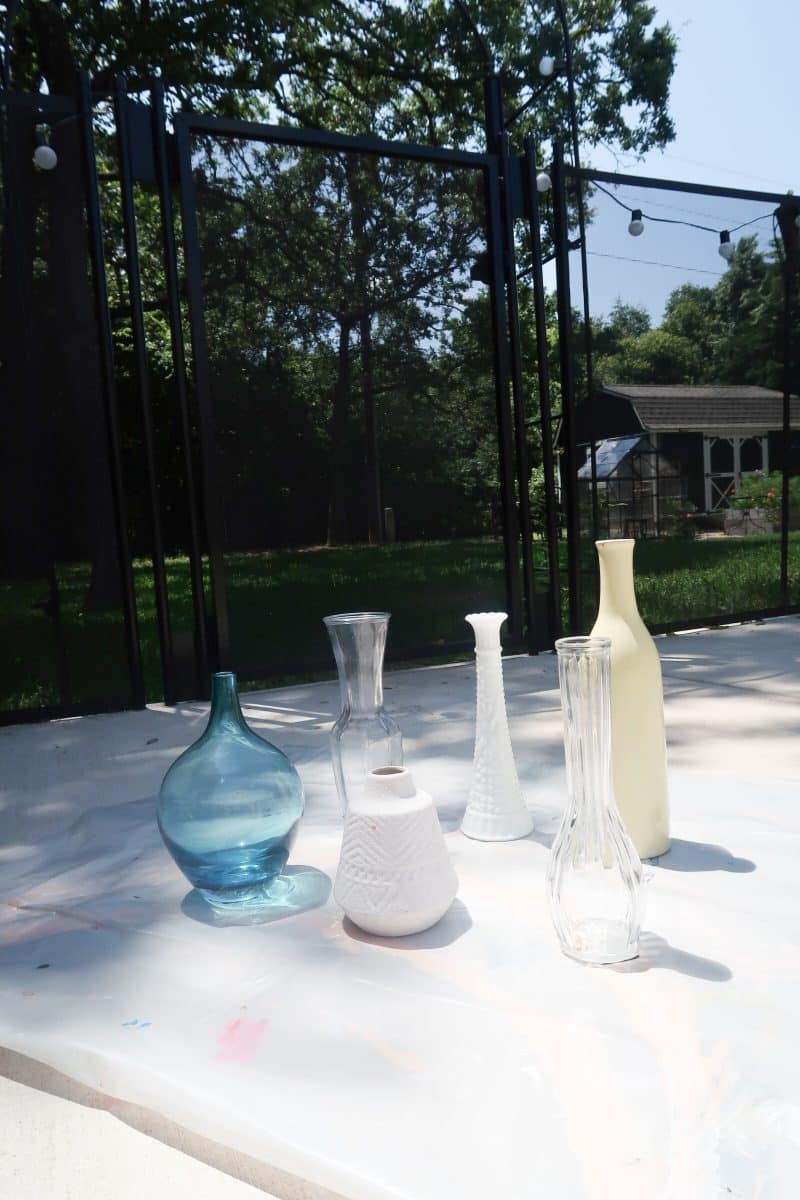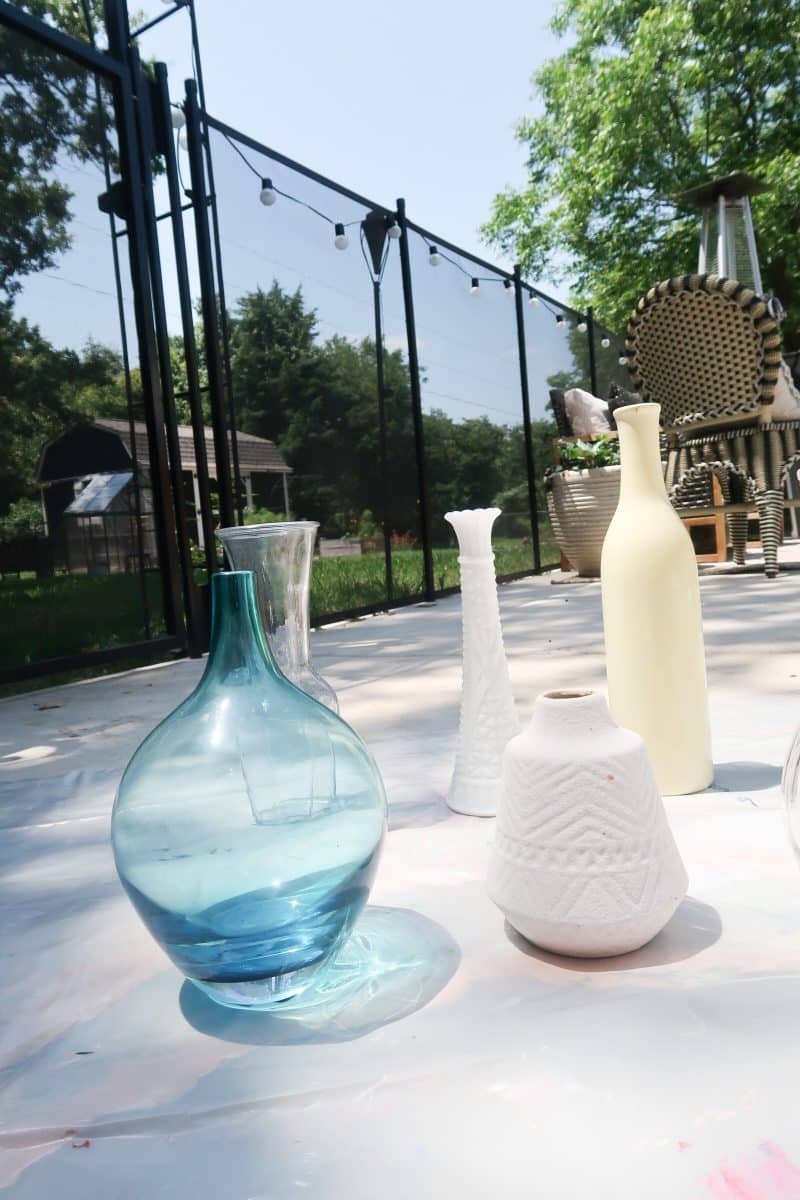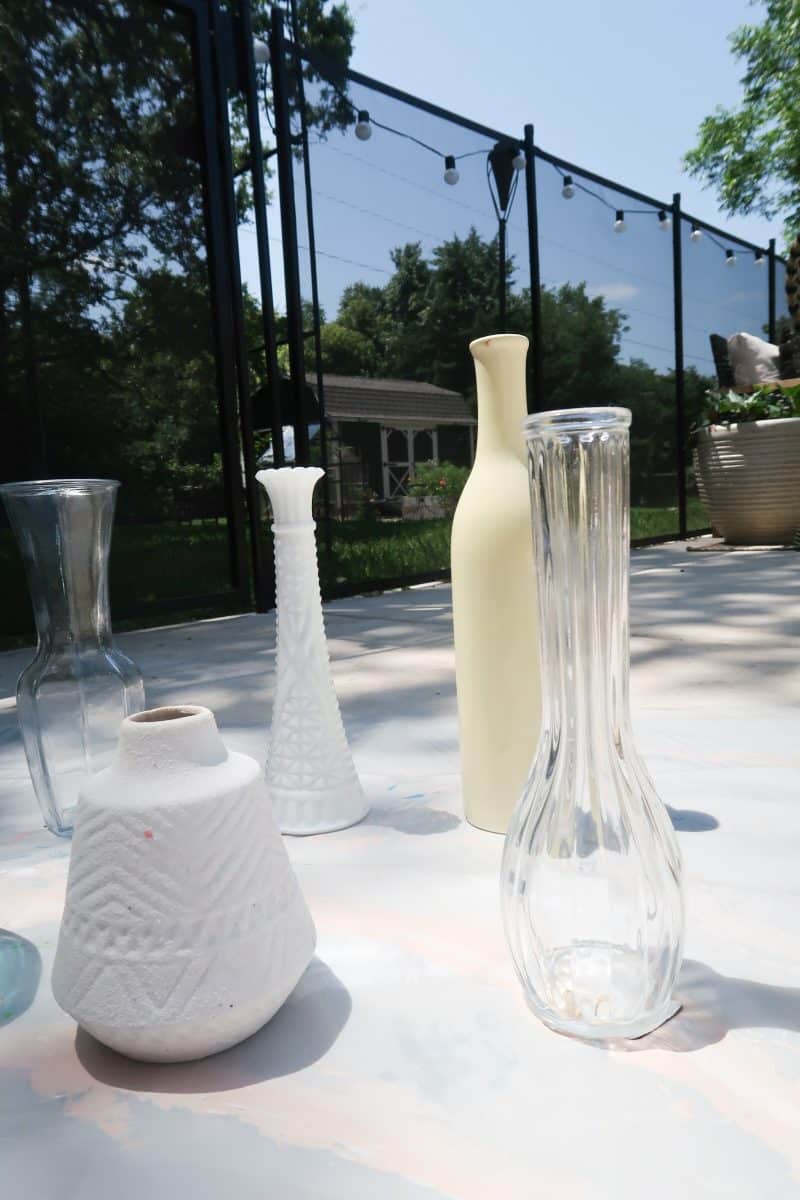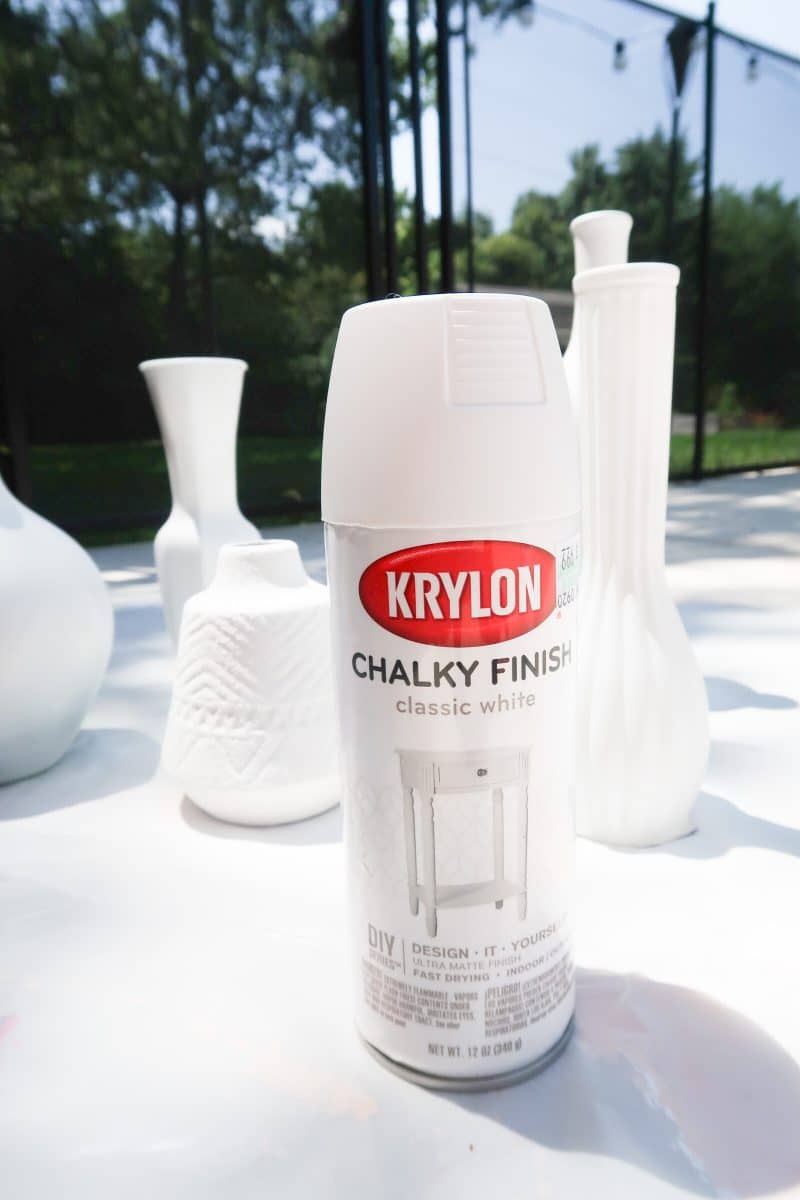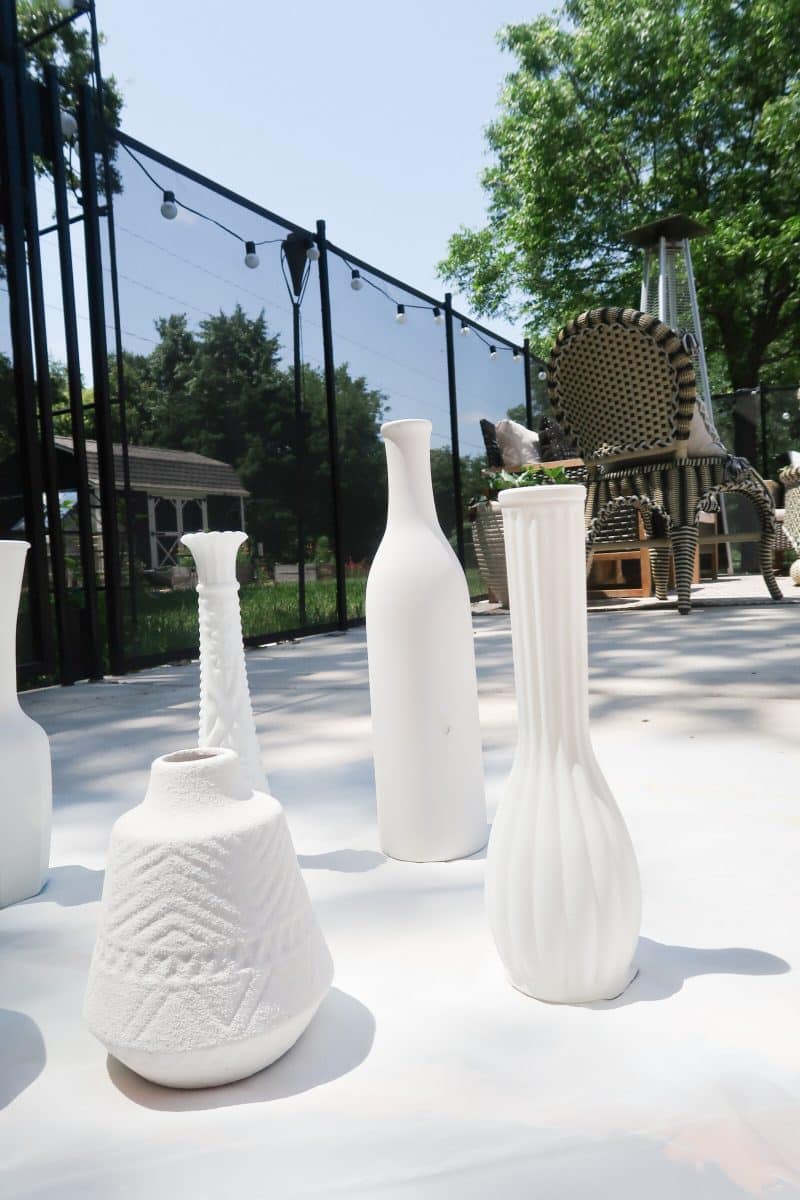 When I say this is so easy even my kids could do it, I mean it. Lay down a drop cloth and space your bud vases out across it. Then SPRAY! I love the way this chalky white spray paint adds some texture to the finished product. If you want a more glossy finish you can go over them with a coat of satin poly. But I love the subtle touch of matte texture.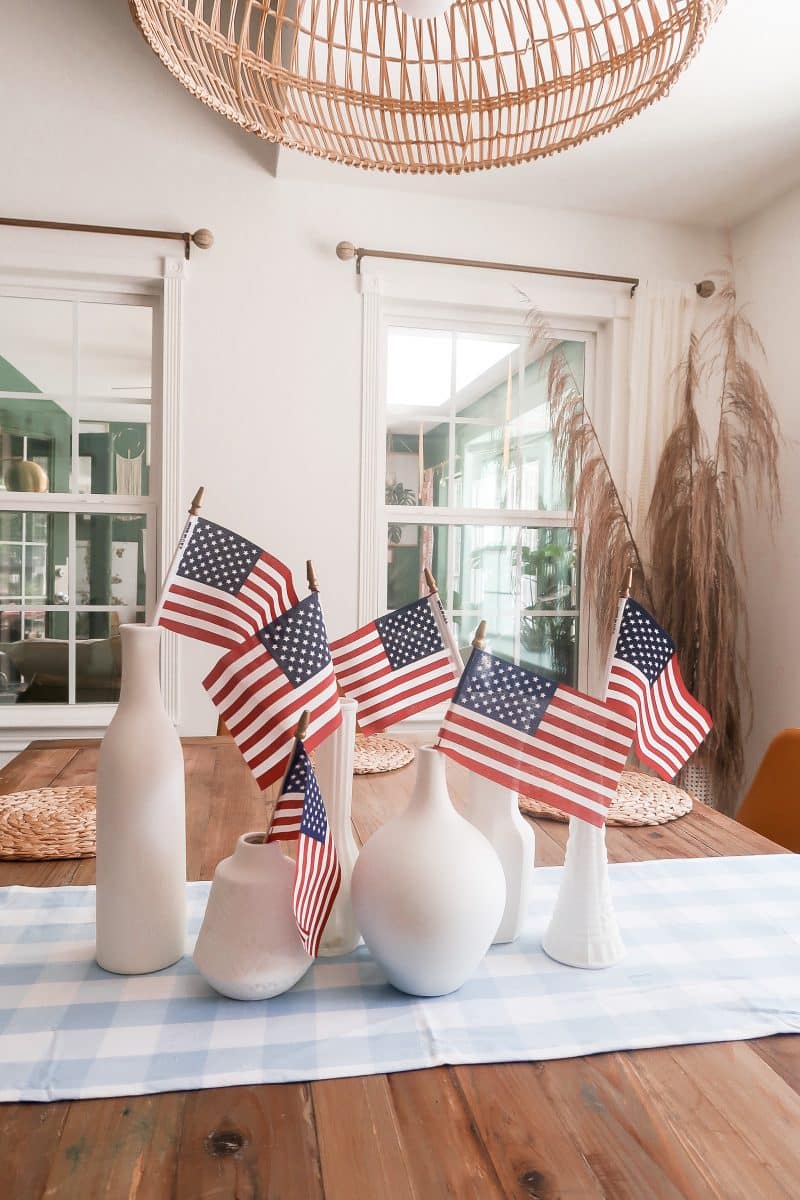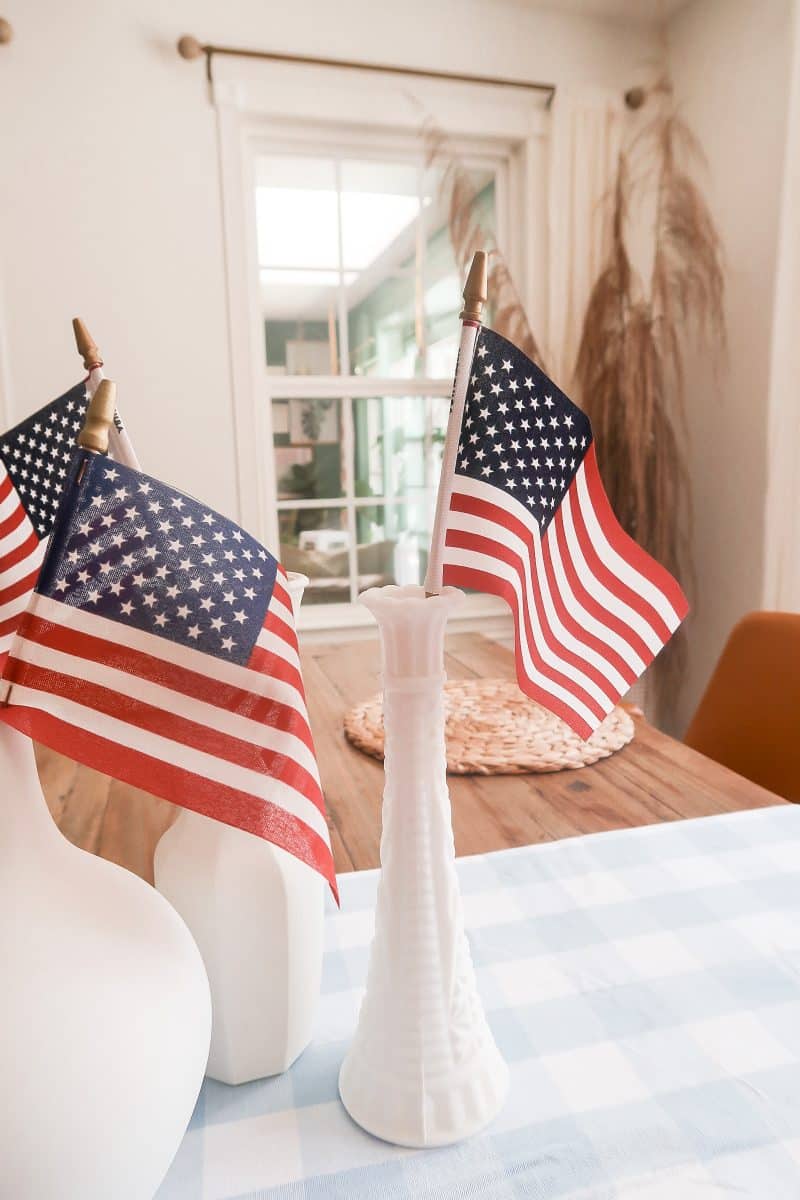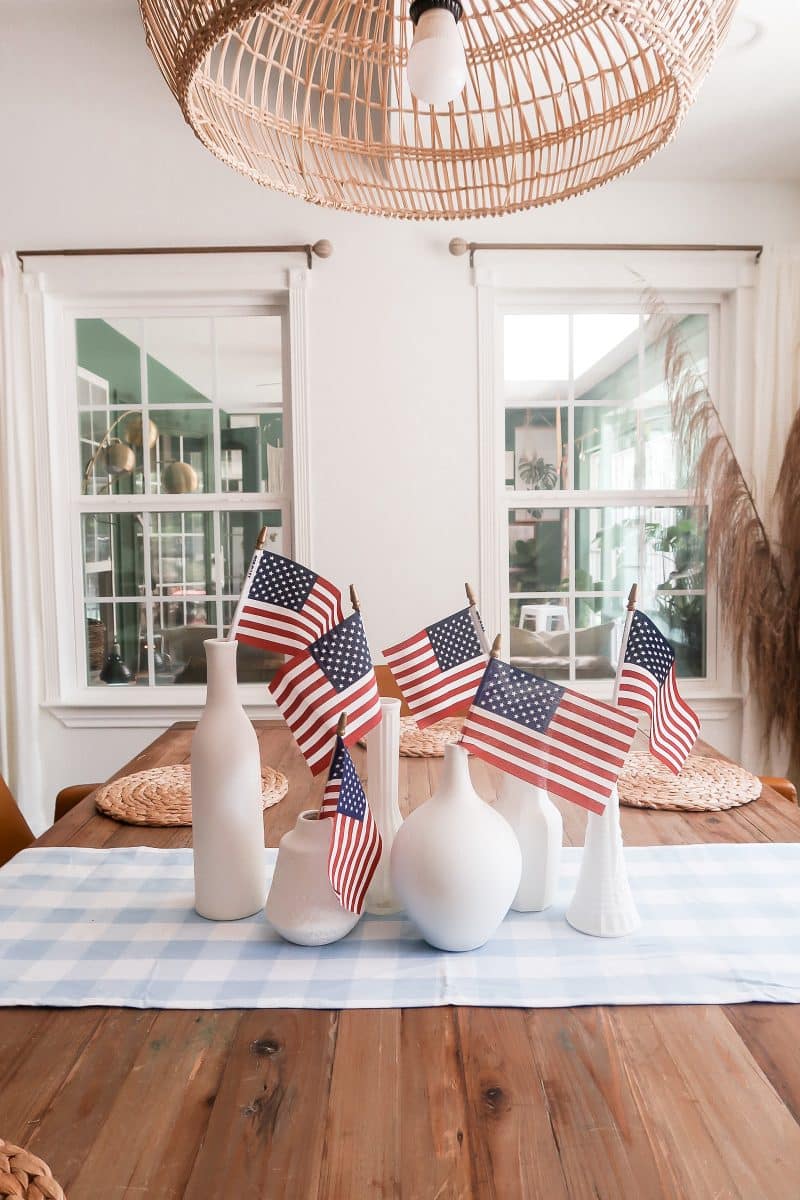 There is no right or wrong way to display this centerpiece. I just staggered the bud vases in a grouping with the taller ones towards the back. This will be such a fun decoration even after July 4th. You can put anything you want in these vases, even some flowers for summer would be gorgeous.