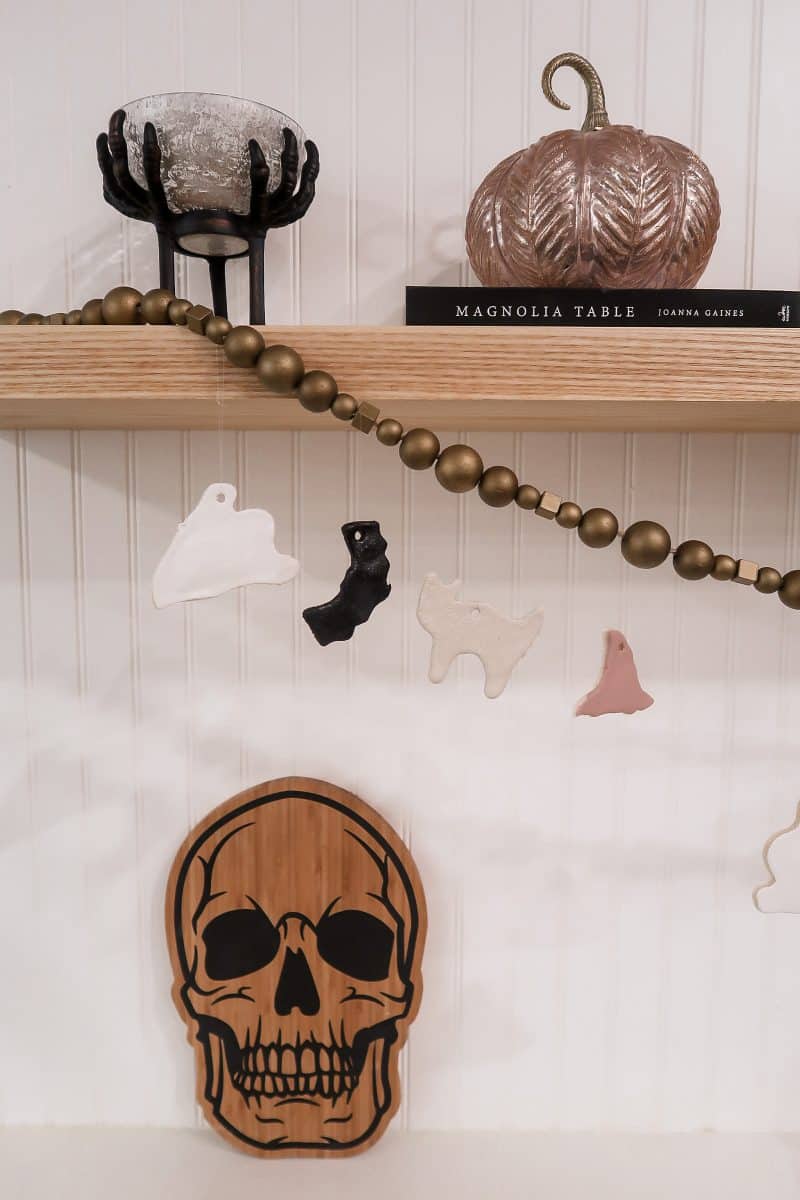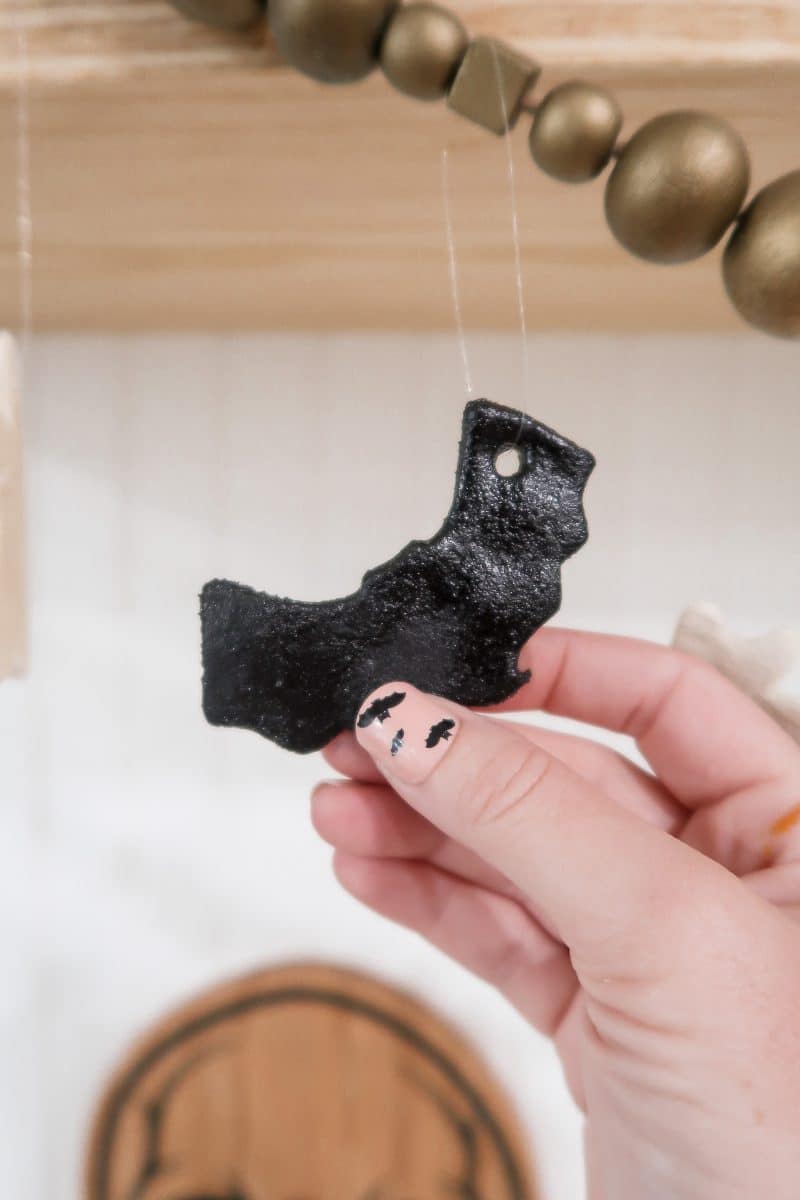 Salt
Flour
Warm Water
Clear Line
Scissors
Beaded Garland (mine is from Anthro but you can always make your own!)
Mix the Salt, Flour, and warm water in a bowl using a mixing spatula.
Knead your dough until ingredients are mixed and then roll out on parchment paper using a rolling pin.
Using cookie cutters cut out your ornaments and place on a cookie sheet. 
Using a straw poke a hole in each ornament.
Bake in the oven at 250 for 2 hours or until ornaments are hard.  Let them cool before painting.  Then paint them and hang on your garland to display.