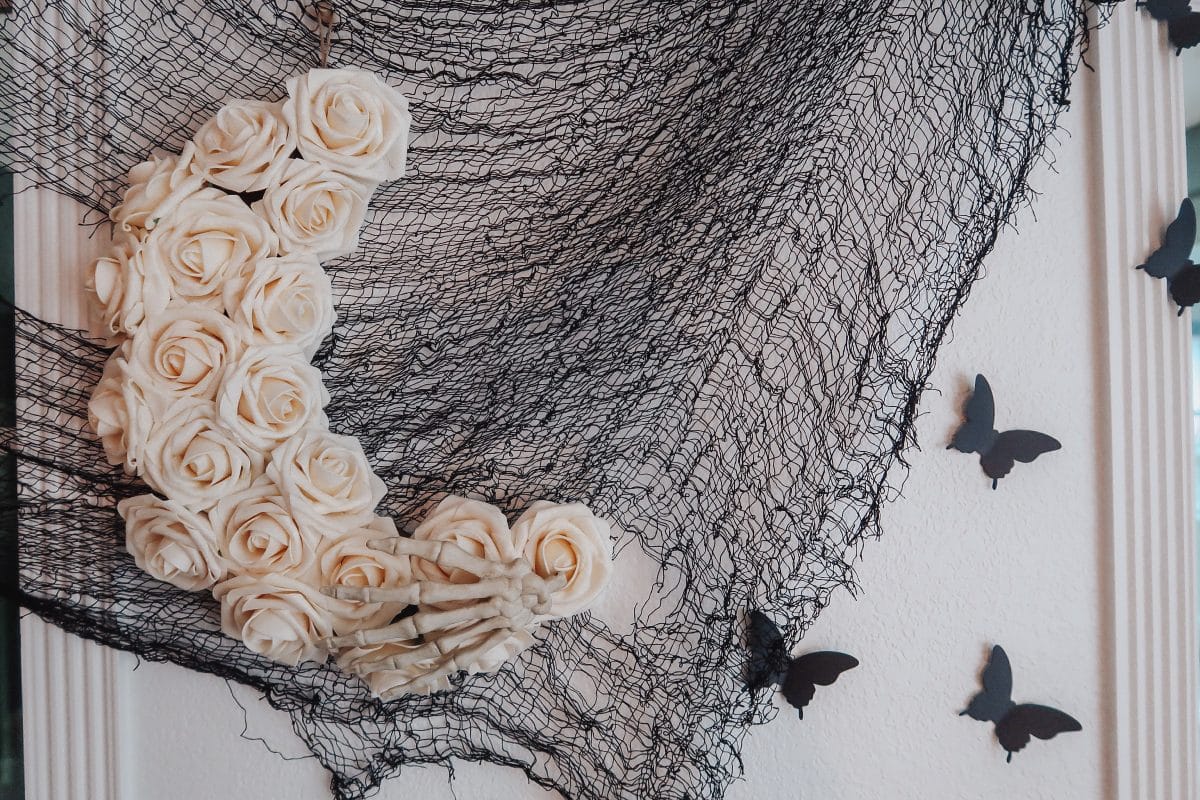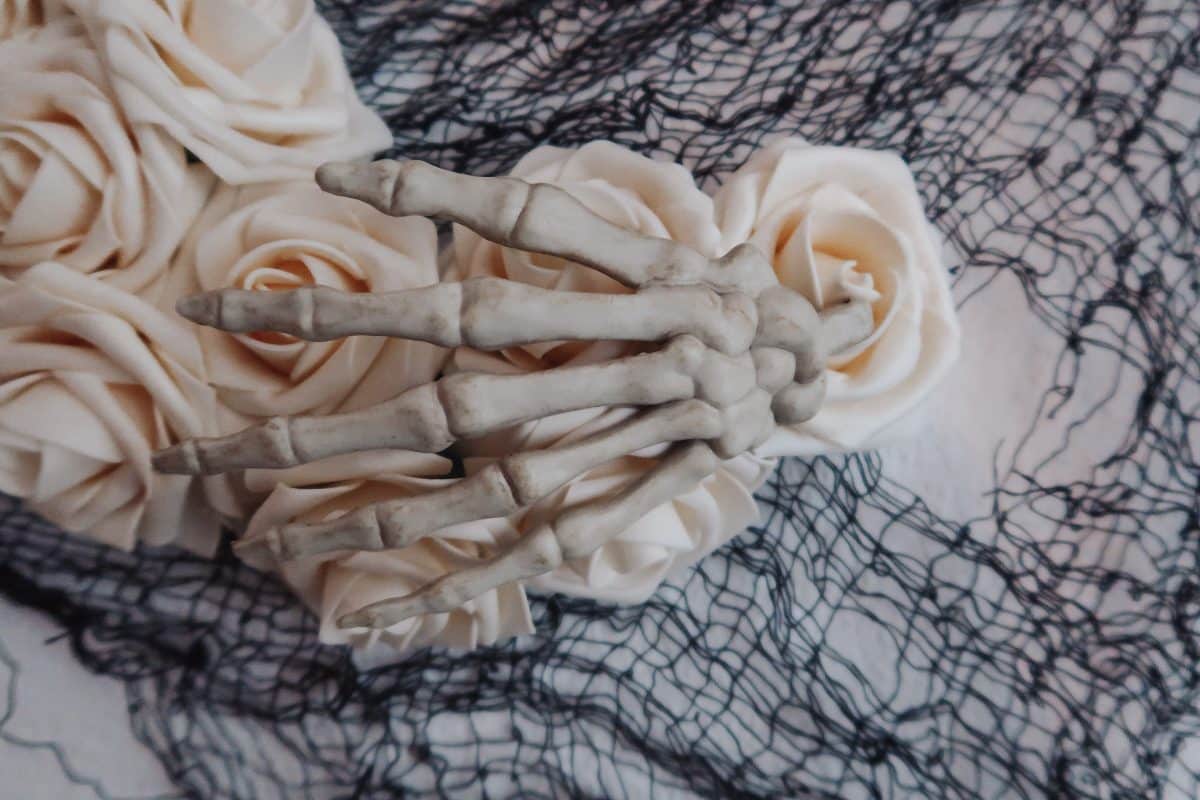 Crescent Moon
Faux Roses
Hot Glue
Skeleton Hand
Twine
Start by gluing your roses onto the moon, making sure not to cover the holes where the twine will go to hang it.
Glue your skeleton hand ontop of the roses near the bottom of the moon.
Allow time for the glue to dry before hanging.
Add twine through the hole for hanging.
Display.