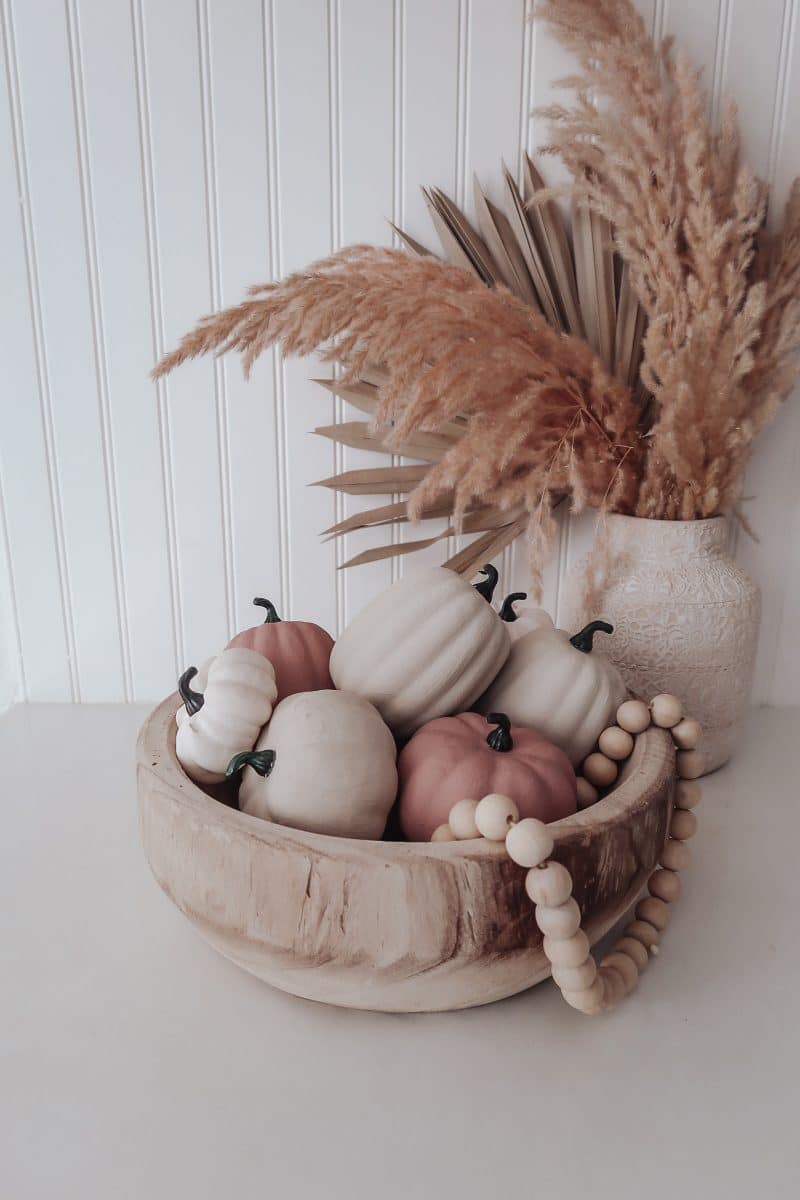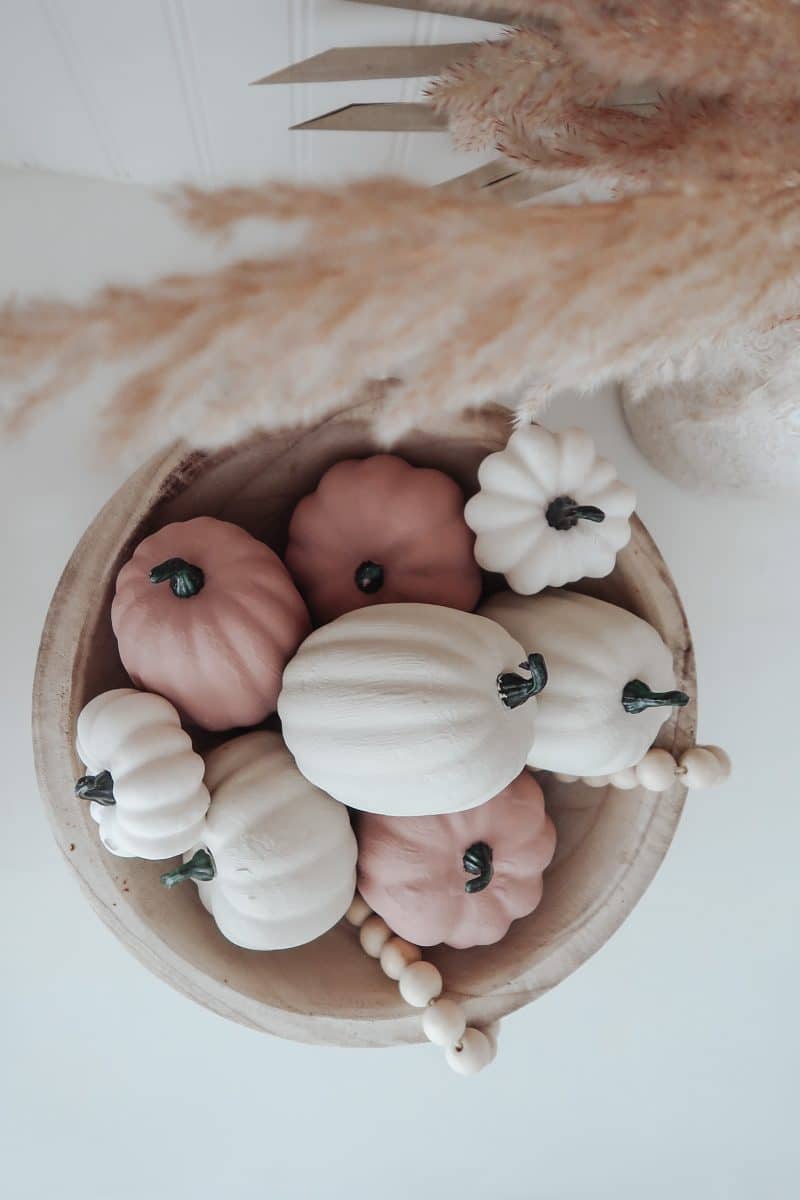 Pumpkins
Paint
Baking Soda
Paintbrush
Mix your paint color of choice with baking soda.  The more baking soda you use the more texture you will have on your pumpkins.
Pull out the top stem and paint your pumpkins using the mixture.
Allow to dry then place the stem back in the pumpkin.
Display.