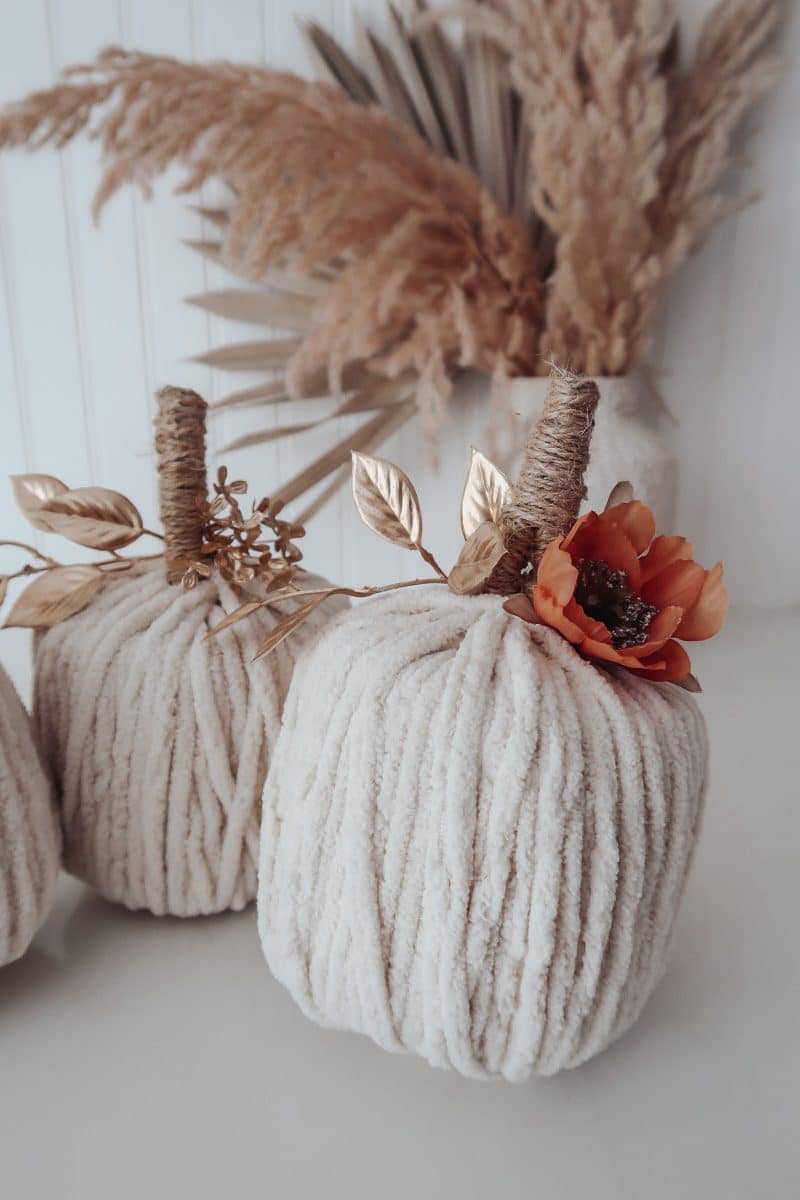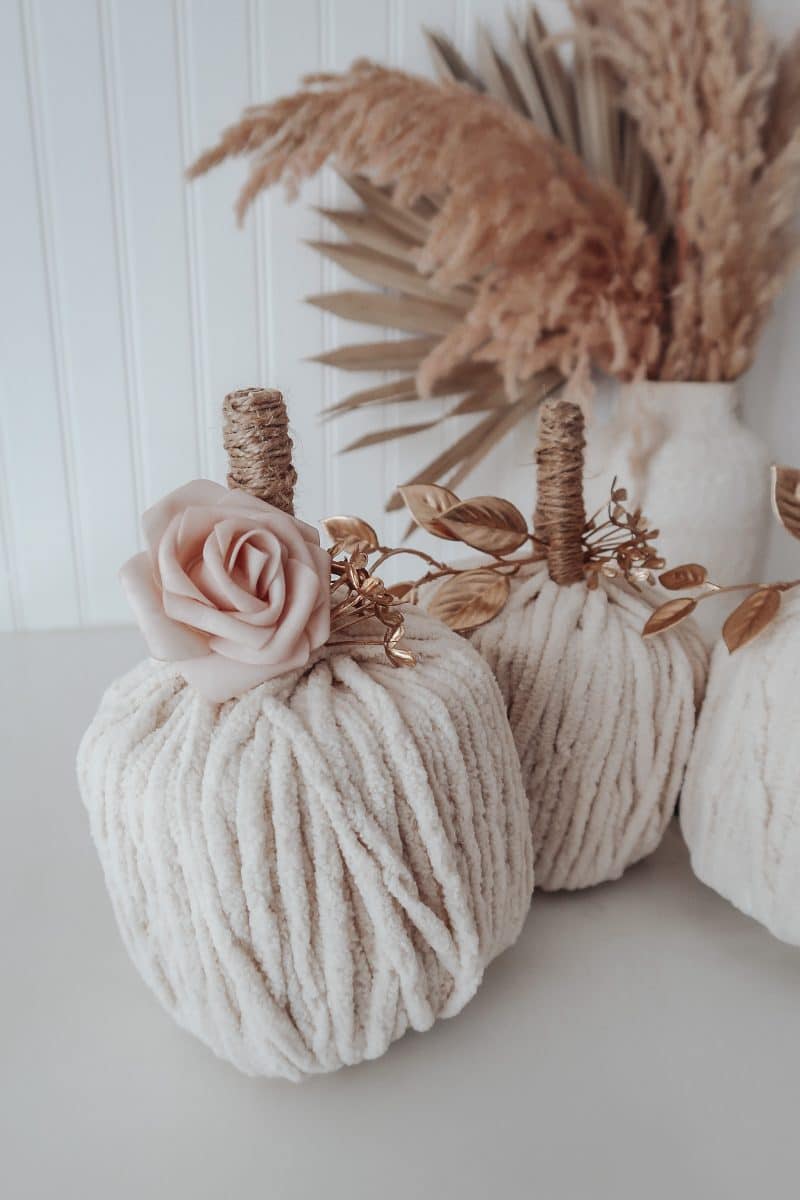 Supplies
Toilet Paper Rolls
Yarn
Clothes Pins
Twine
Faux Flowers
Hot Glue
Steps
Starting with your yarn and roll of toilet paper measure out the length of the toilet paper roll and cut yarn pieces to fit.
Hot glue the inside of the roll and place the yarn strips inside. Wrap the yarn strips around the entire roll until completely covered.
Glue the other sides of the yarn to the opposite sides of the toilet paper roll.
Now for the stem, wrap a clothespin in twine and glue the ends of the twine to the clothespin to secure it.
Glue the clothespin to the top of the pumpkin. Add your leaves and flowers. Display.