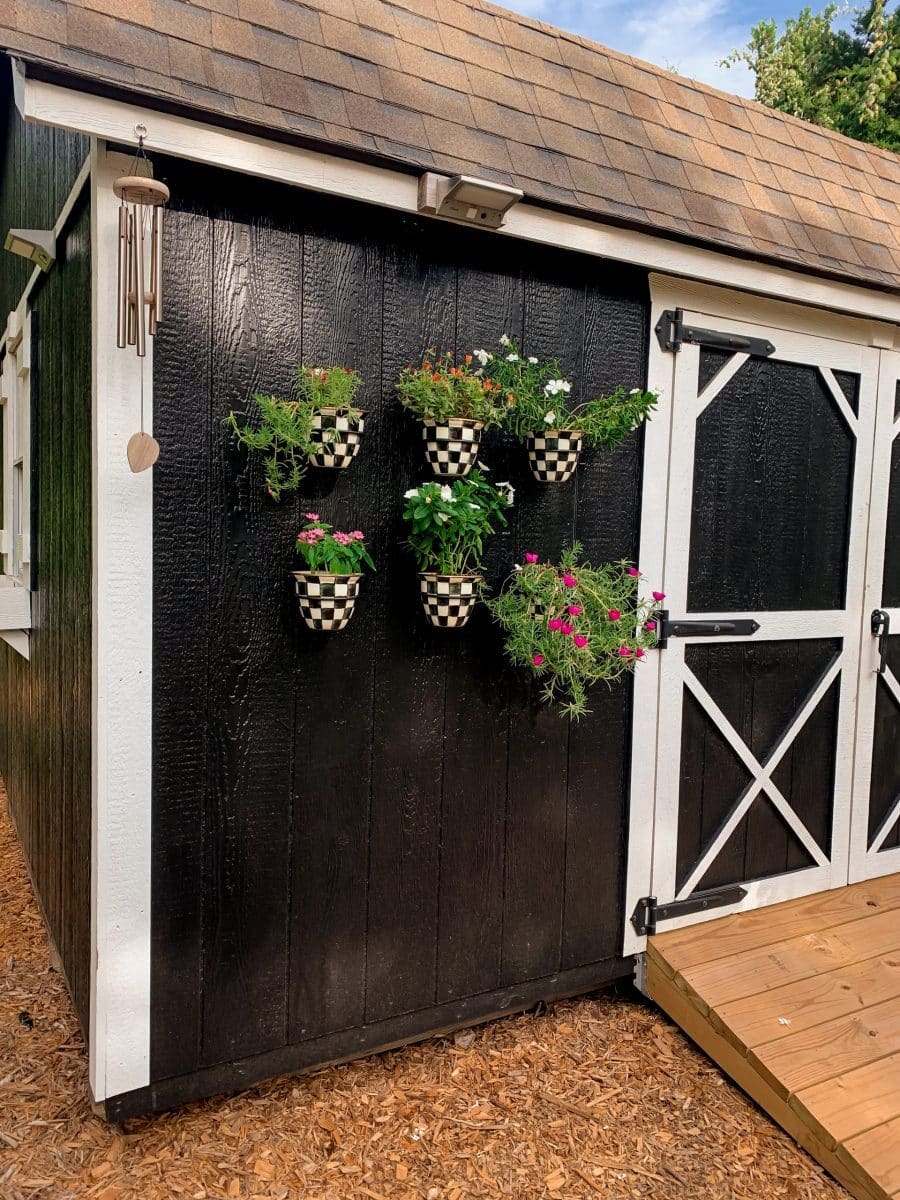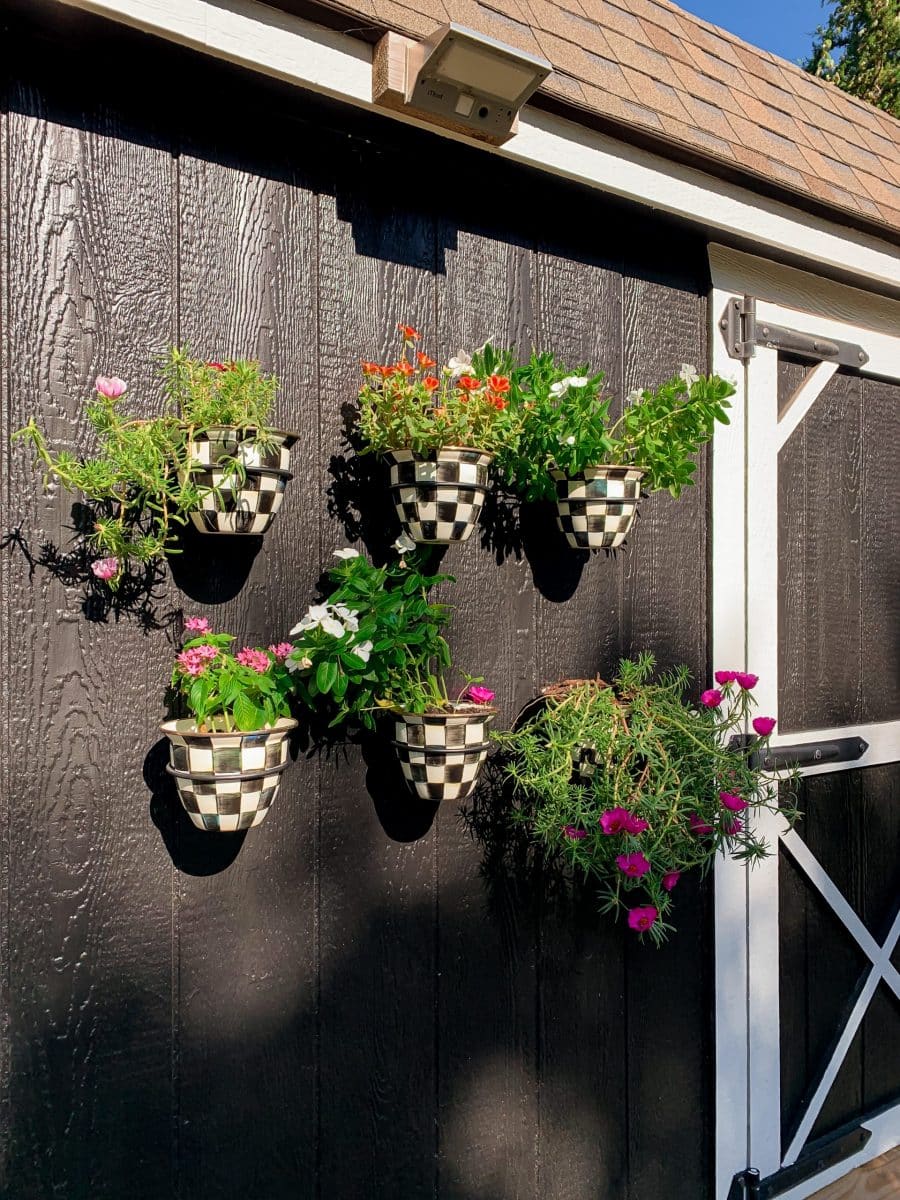 I have had these Mackenzie Childs pots for quite a few years now. The first year I got them my uncle Coles Woodworks and I created a really cool hanging garden for them and I wanted to recreate that garden again but on the wall of our black shed. I was going back and forth on how I wanted to do this for a few days and ultimately decided on the easiest DIY ever but with a HUGE impact. In fact it was so easy it only took Trey and I about 20 minutes to do and it was mainly all him, I was just taking pictures and making sure it was even and where I wanted it. Haha!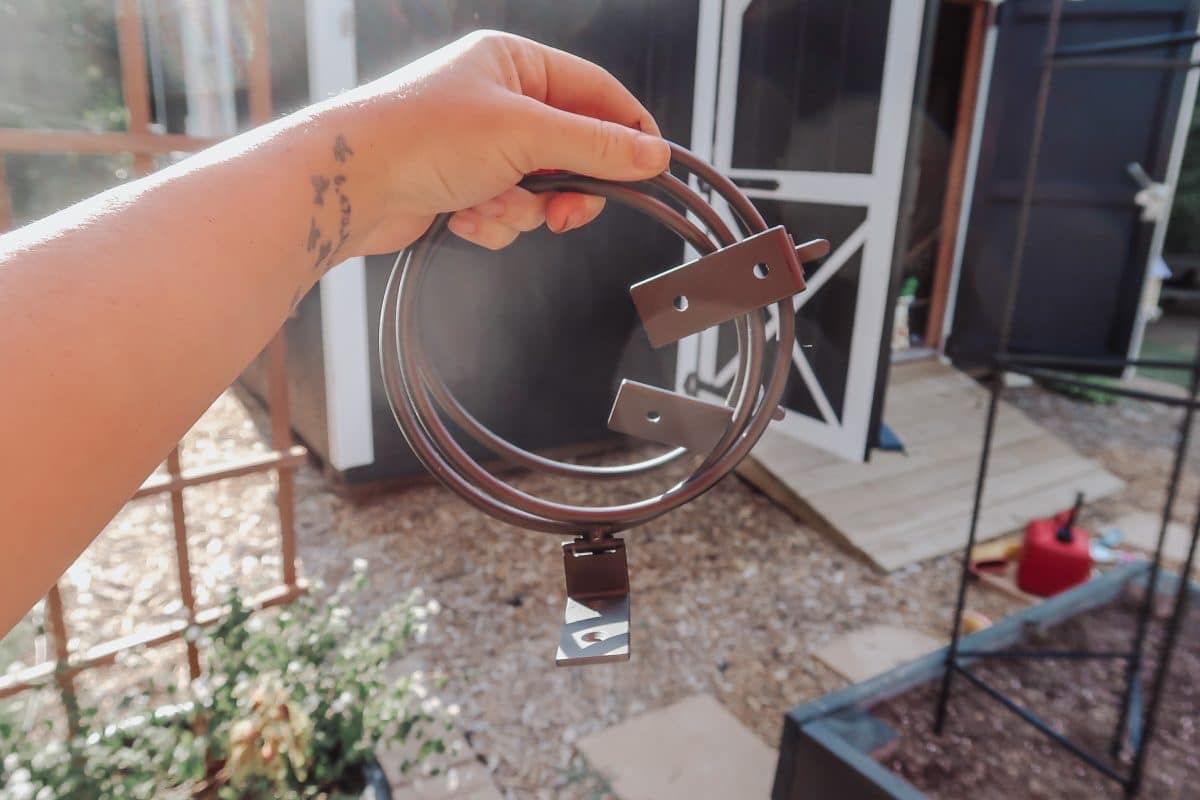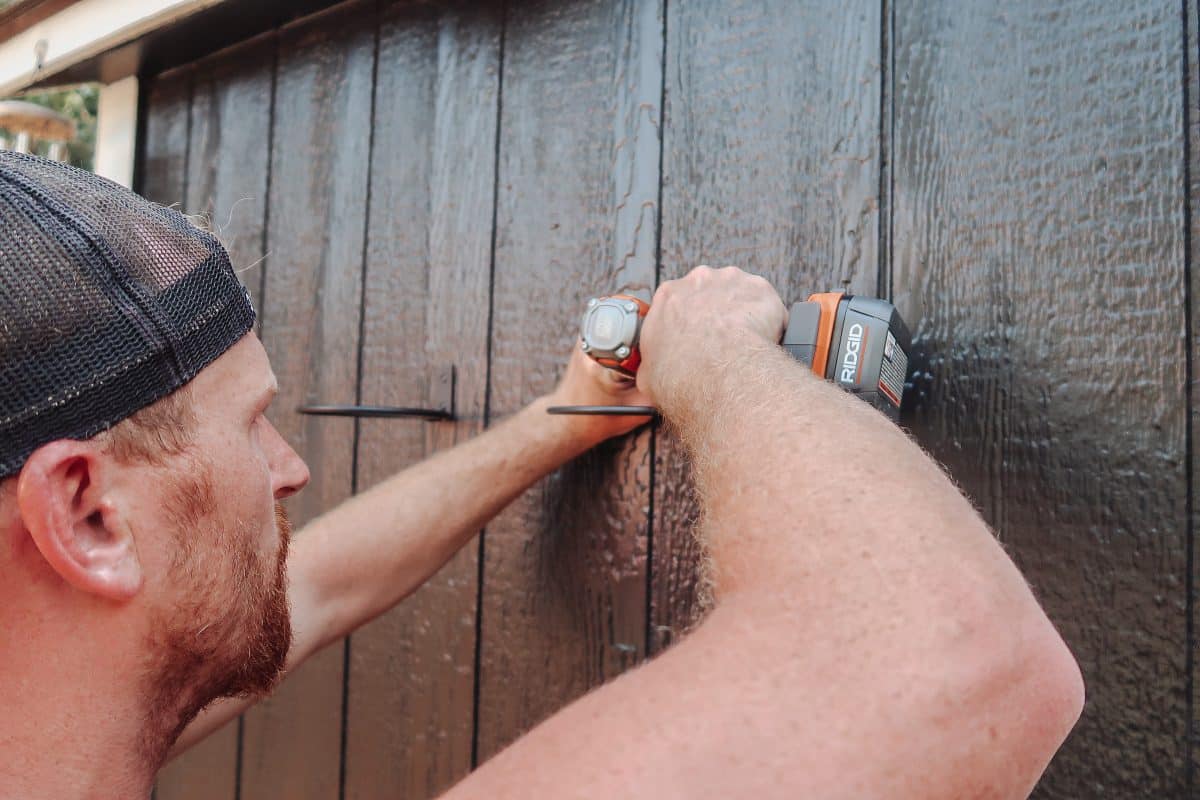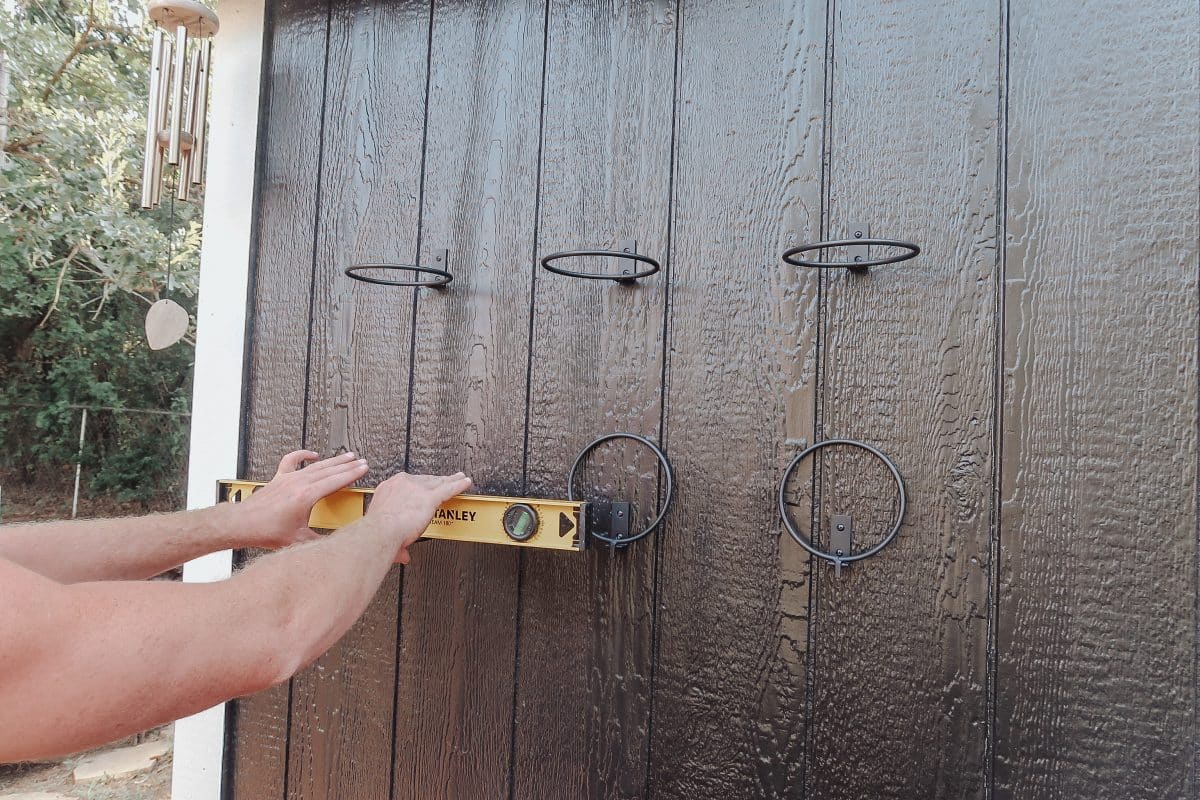 Using these outdoor wall mount pot holders we spaced out each pot 8″ apart starting in the middle of the shed wall to make sure everything was even and centered. The mounts come with all of the mounting hardware you need. So a drill and leveler to make them even is all you're going to need.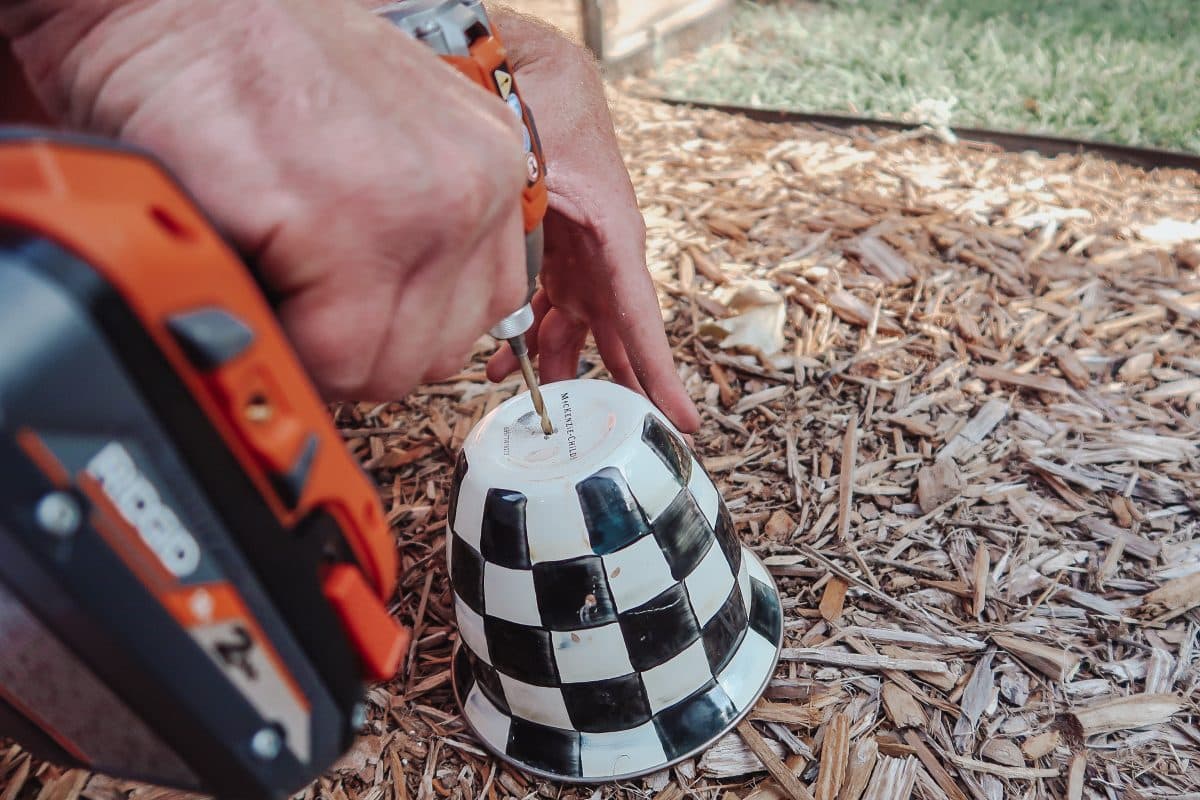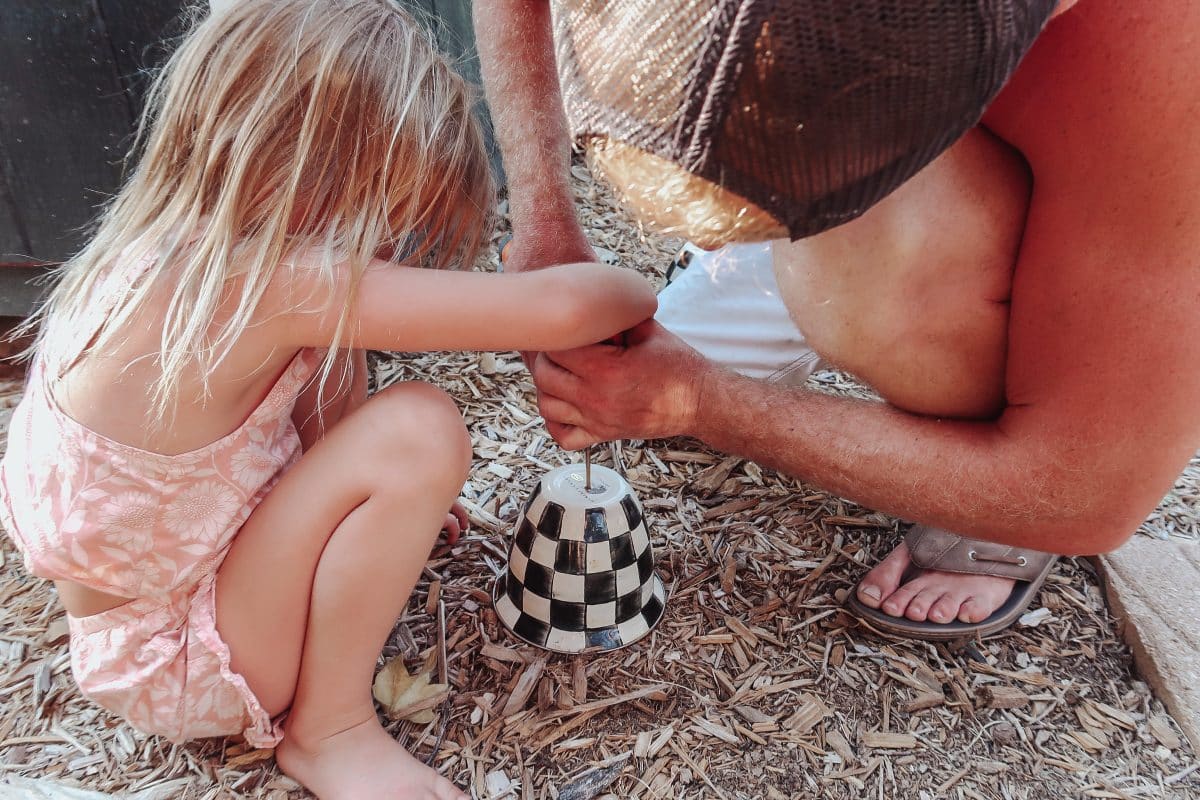 Okay, hear me out… this part made me nervous. Drilling holes in my MC pots was necessary though because these pots needed good drainage for the crops I plan to put in them come spring time. I hope to have a whole strawberry wall and strawberries need good drainage. It's justified, y'all.