How to Flock Your Christmas Tree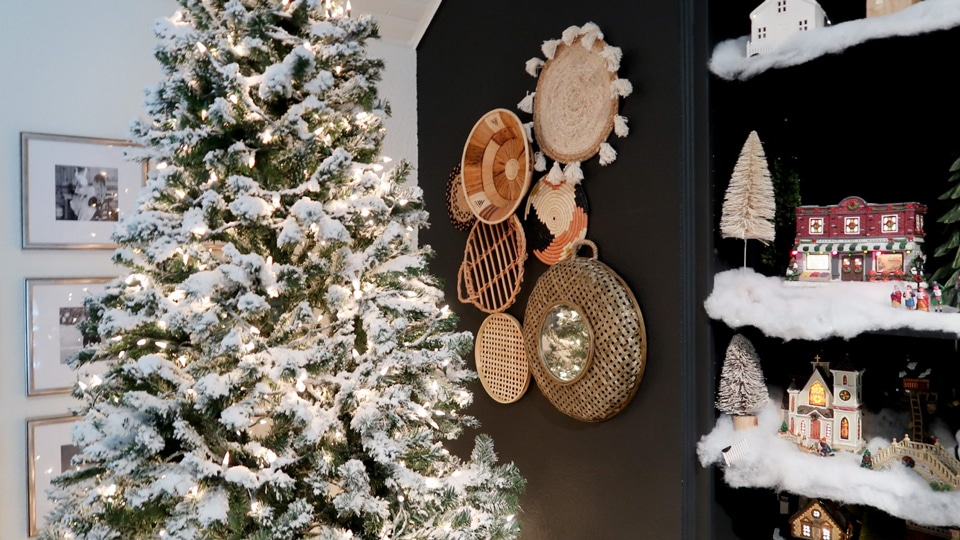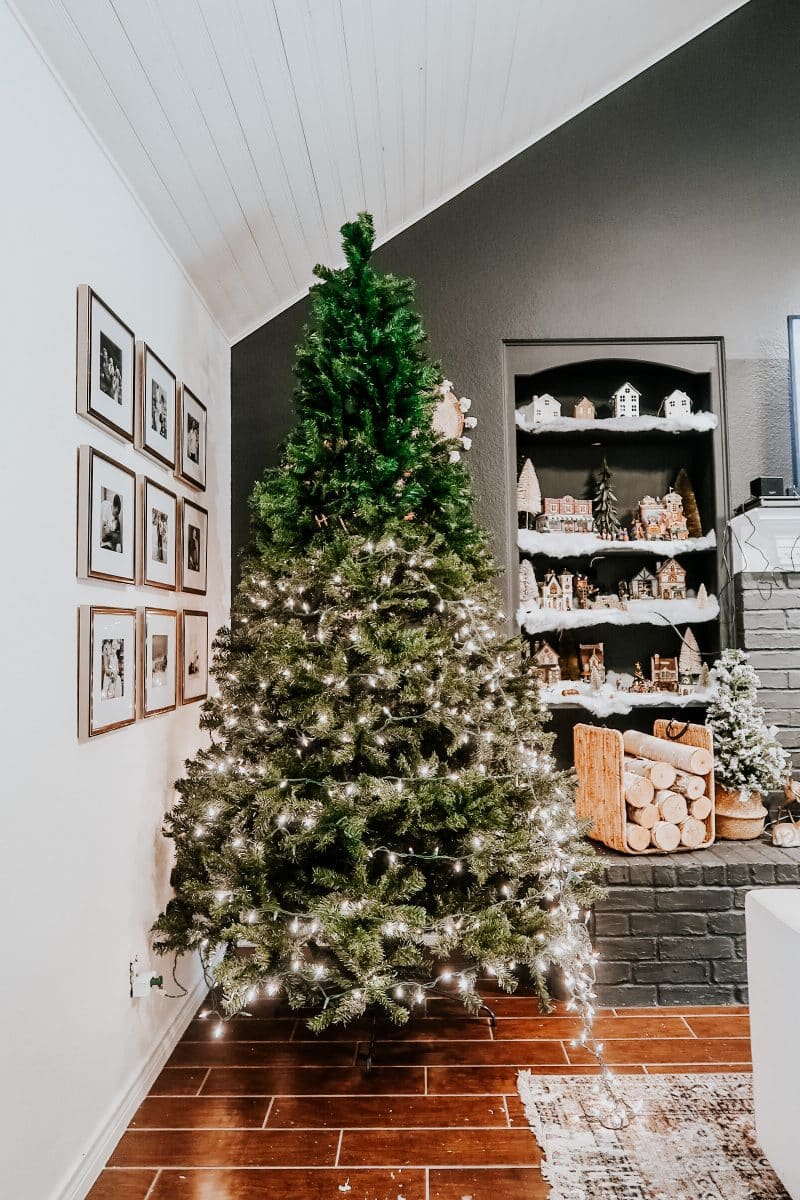 Step One
Add your lights if your tree is not already prelit. Then lay a cloth or trash bags under the tree to catch any snow fall out during the application process.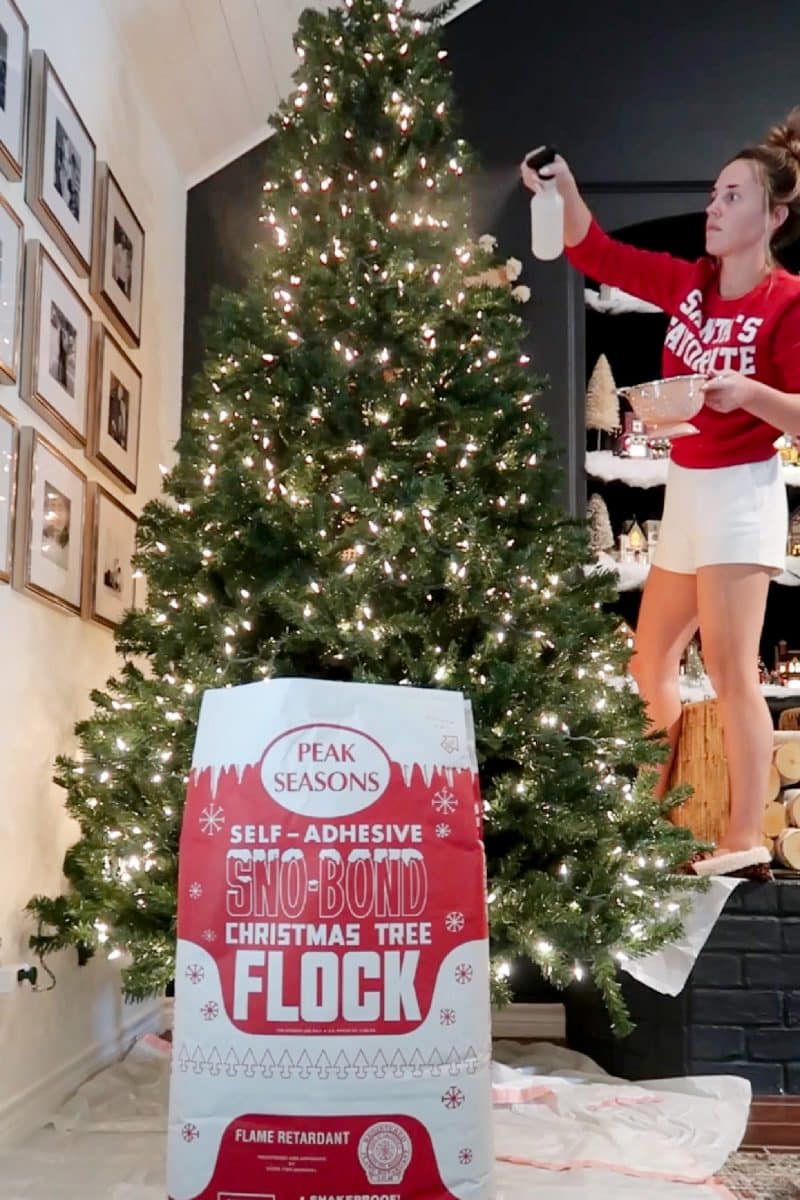 Step Two
Starting at the top of your tree spray down one section about 2ft by 2ft with water.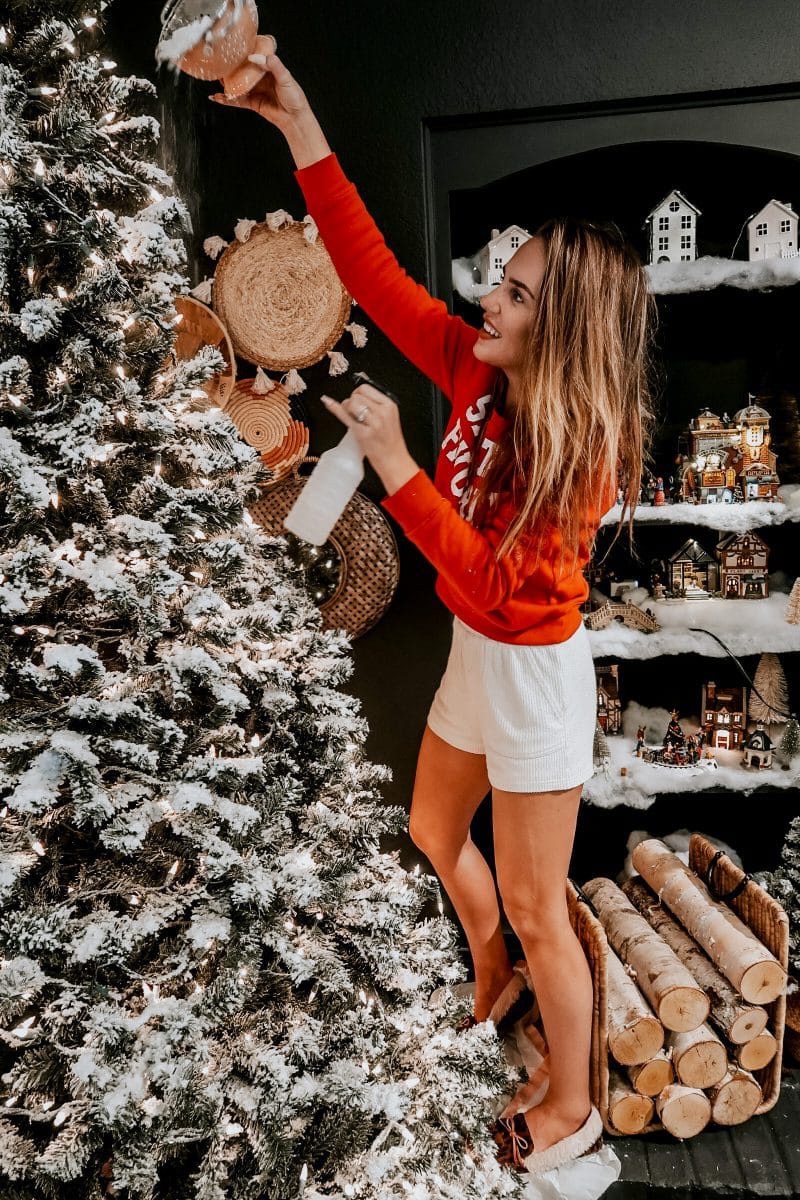 Step Three
Sift the snow flock starting at the top of the tree and spray it as it's landing on the branches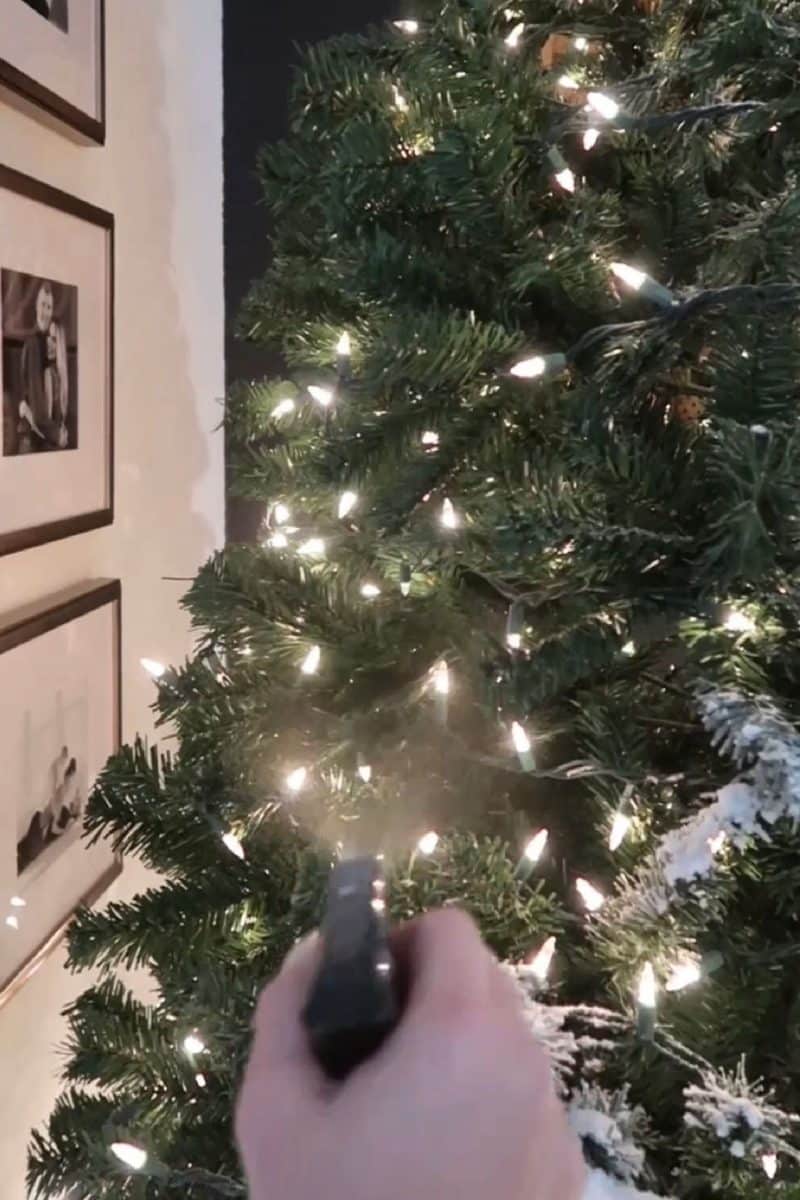 Step Four
Once you have finished applying the flock how you want it on your tree you're going to go over it with another coat of water.  Just lightly mist the spray bottle around the whole tree.  Wait until its completely dried and give a few branches a slight shake.  If you have any snow fall off, add another light coat of water until all of the flock is secure.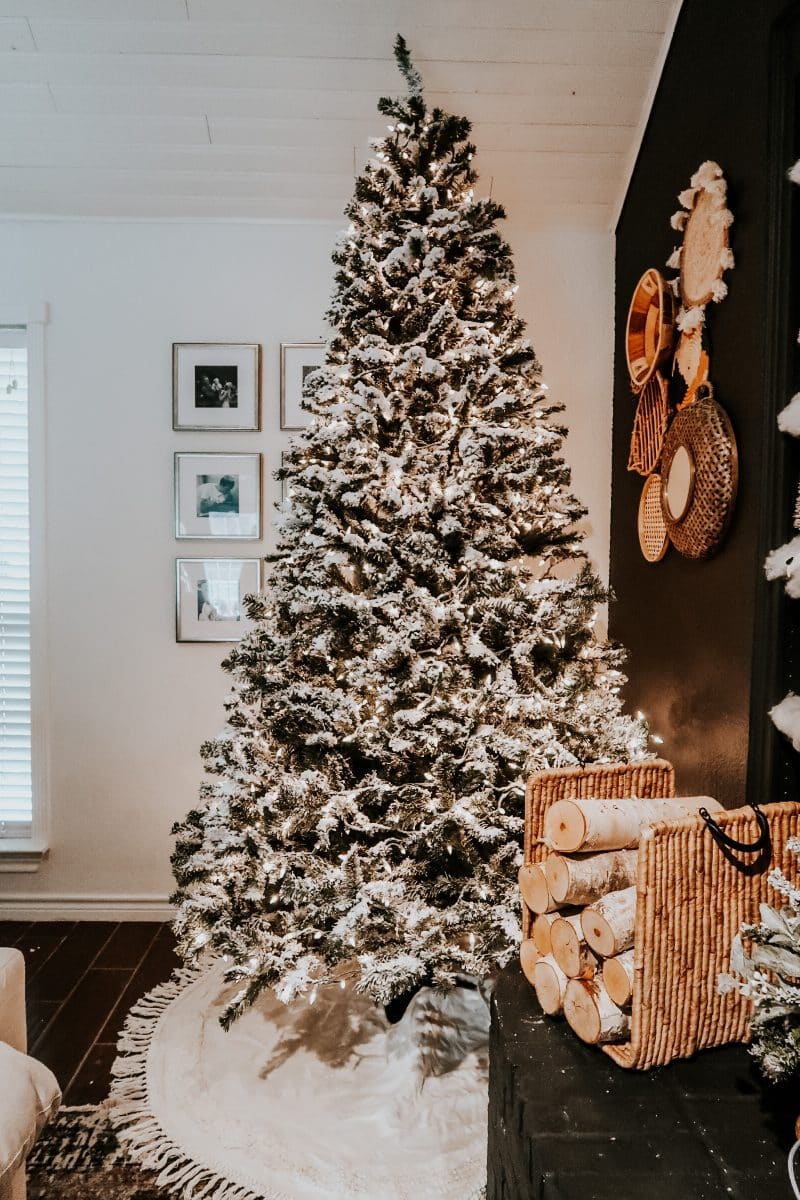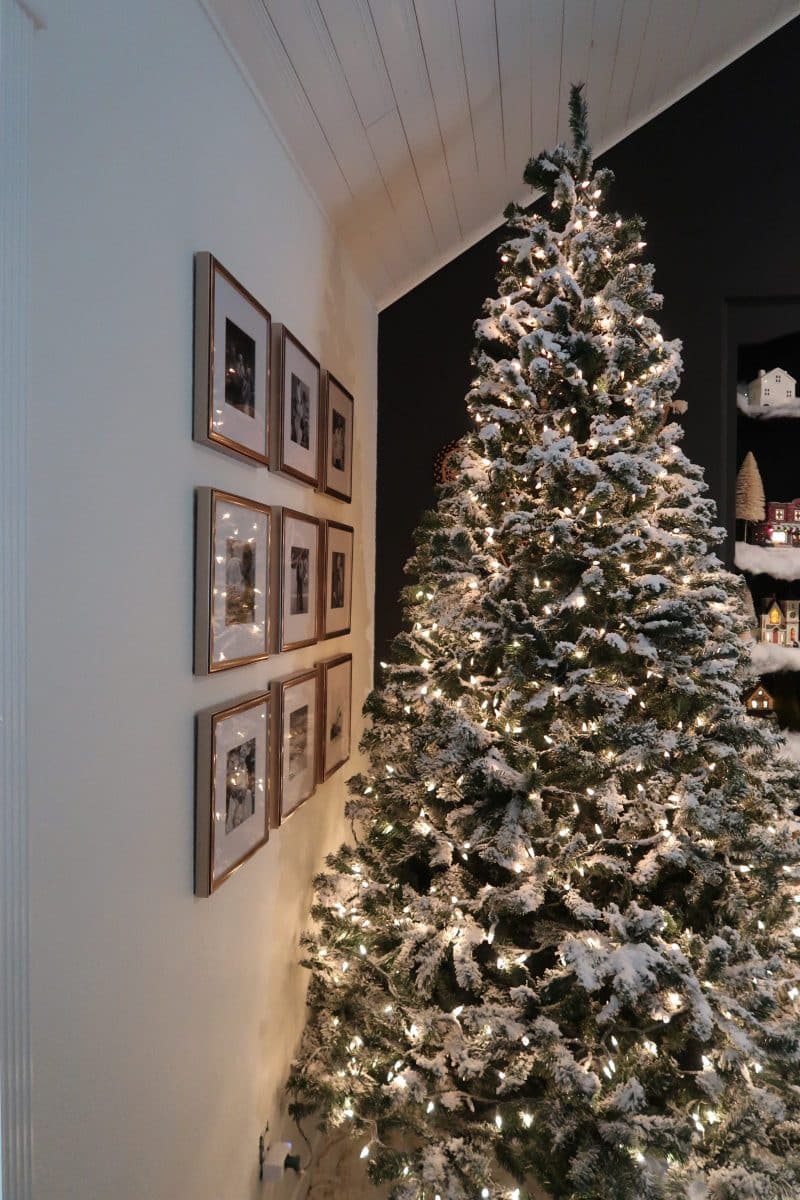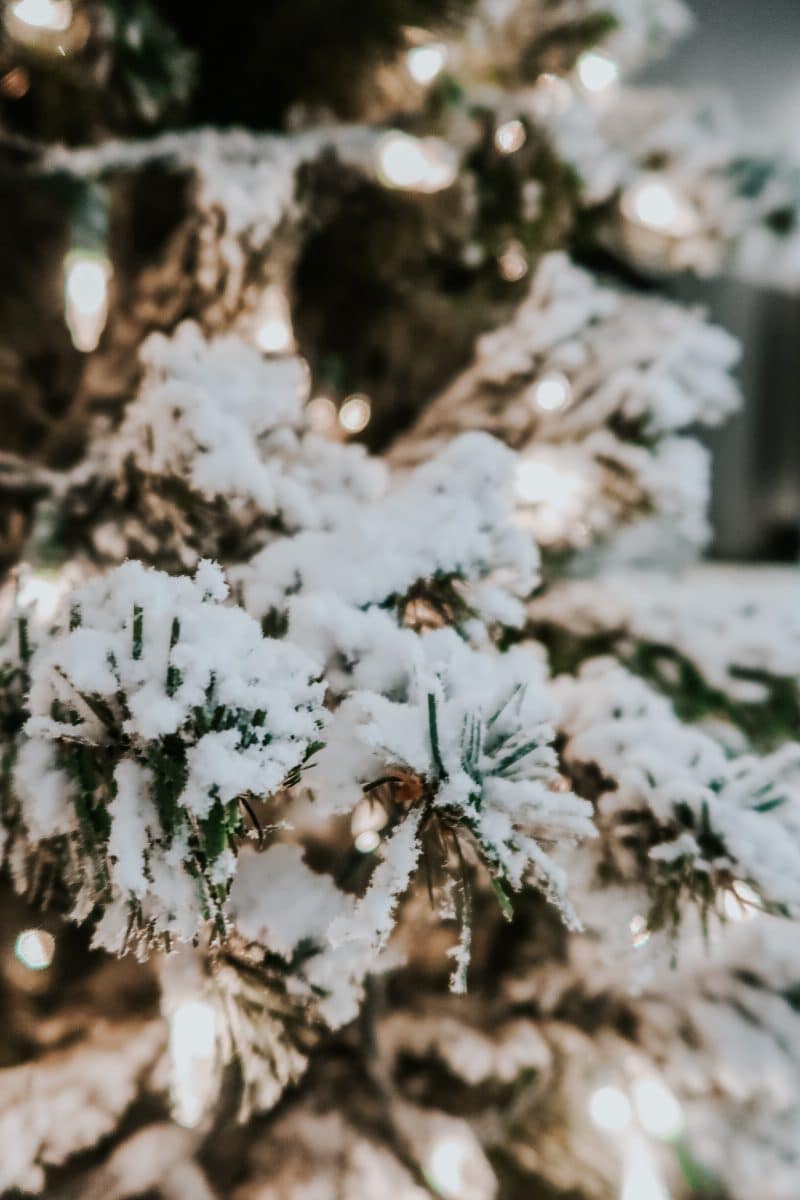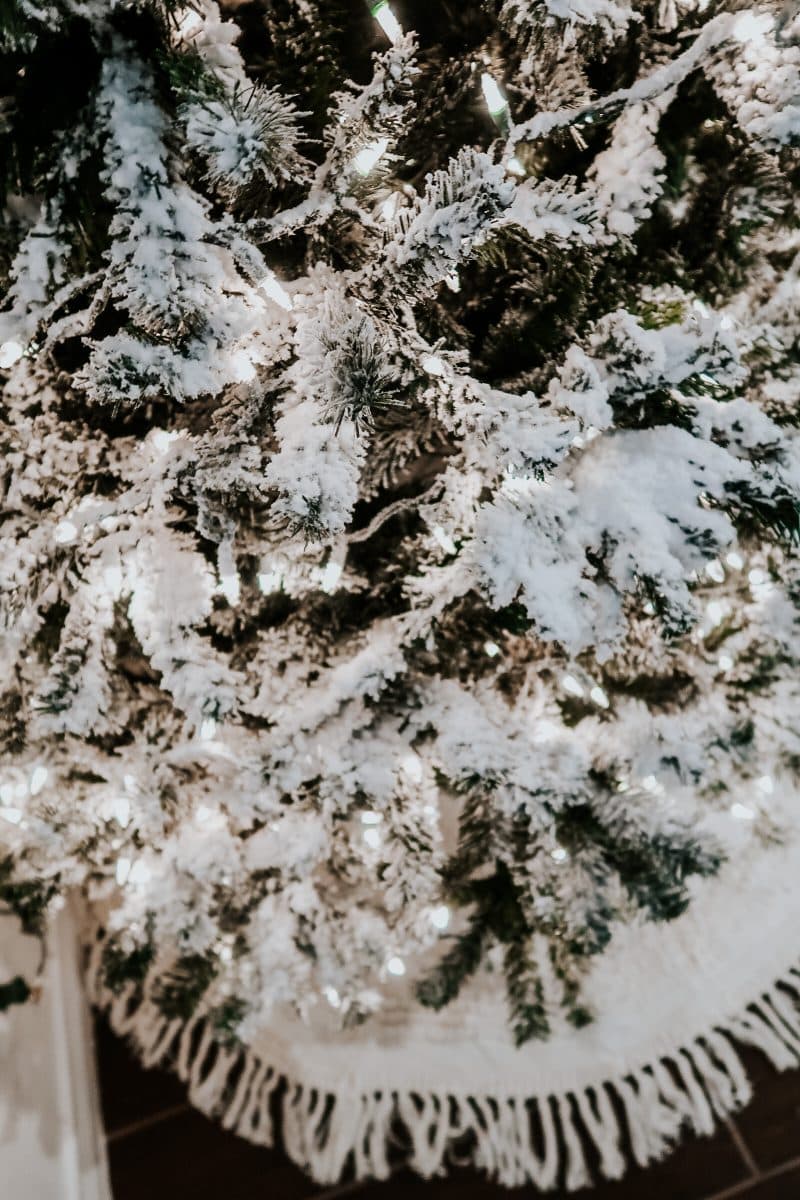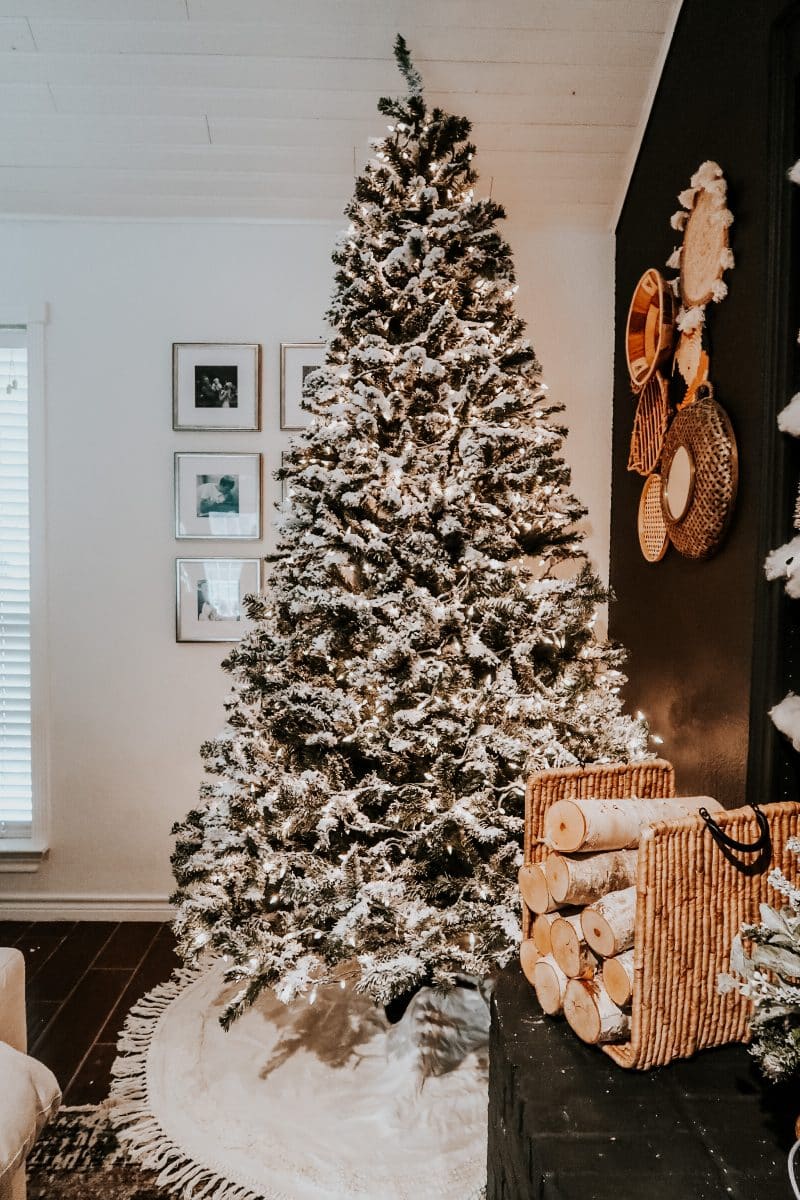 Can you flock a real tree?
Real tree, fake tree, garland, wreaths, dogs, cats, kids…. flock the halls! It sticks to everything you want it to!
Is it messy through the season?
No. The water acts as an adesive and when it gets wet during application it becomes sticky. Once it dries onto the surface it wont go anywhere.
There will be little fall off because some of the snow may not get wet enough to adhere but nothing that makes doing this not worth it. The clean up is very easy.
Do you throw away the tree after?
No. I have one tree I flocked 4 years ago and it's still beautiful today. I store my trees in tree bags I found on amazon.
Can you remove the flock?
NO! Do not do this project if you want temporary snow. This will not come off.