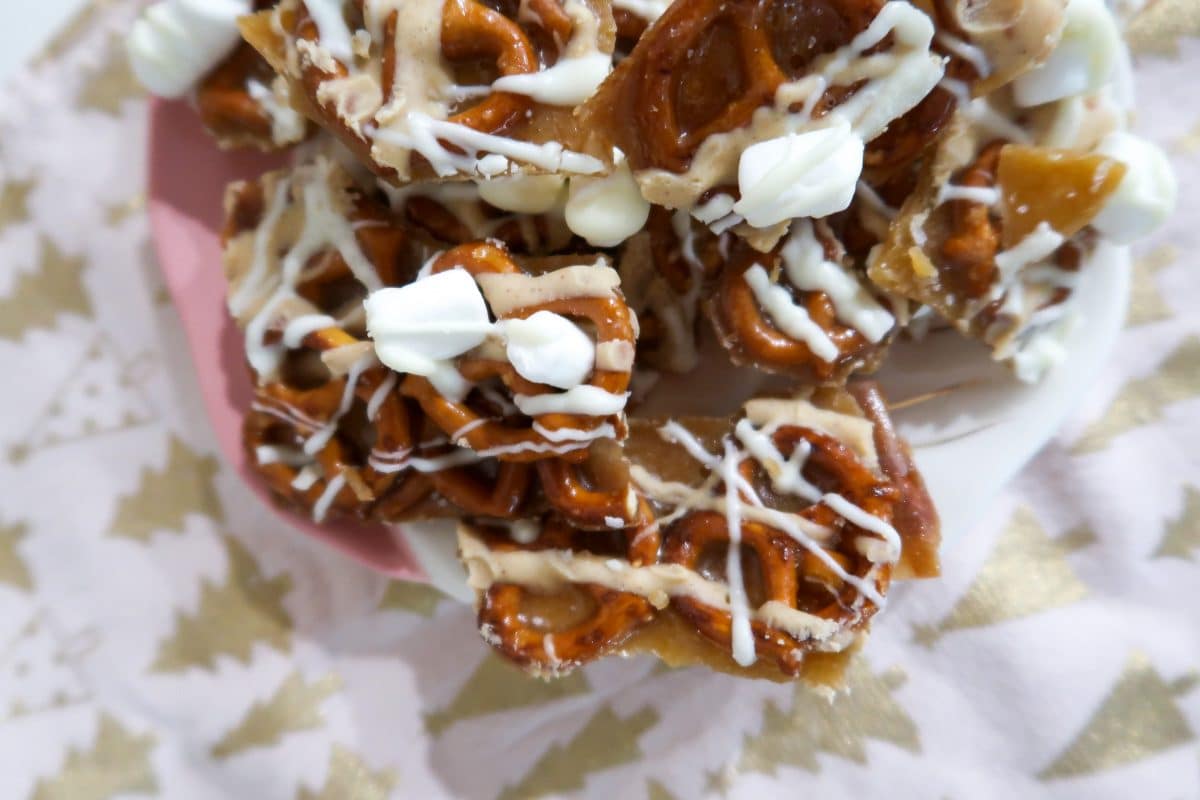 3 cups of Pretzels (give or take to fill a layer on your cookie sheet)
2 sticks of butter
1 ½ cups brown sugar
1tbs vanilla extract
10 White chocolate peanut butter cups
½ cup white chocolate melts
1 cup marshmallows
Sea salt
Line a cookie sheet with parchment paper then your pretzels, fit as many as you can across the sheet.
In a pot on the stove add your butter and brown sugar. Once the butter has melted mix continuously until it comes to a boil.
Take the mixture off the heat and then mix in the vanilla extract.
Pour the mixture on top of your pretzels and bake for 6 min.
While the pretzels are in the oven melt your Reese's Cups in the microwave, heat for 30 seconds at a time. Stir in between.
Pull pretzels out of the ovens and let them cool for about a minute. Drizzle the melted peanut butter cups on top of the pretzels.
Sprinkle your marshmallows on top.
Melt your white chocolate in the microwave then drizzle on top of the marshmallows.
Let your drizzle brittle cool until the chocolate hardens (you can speed the process by placing it in the fridge.)
Once everything is set, break apart into pieces and keep stored in an airtight container on the counter. Enjoy!