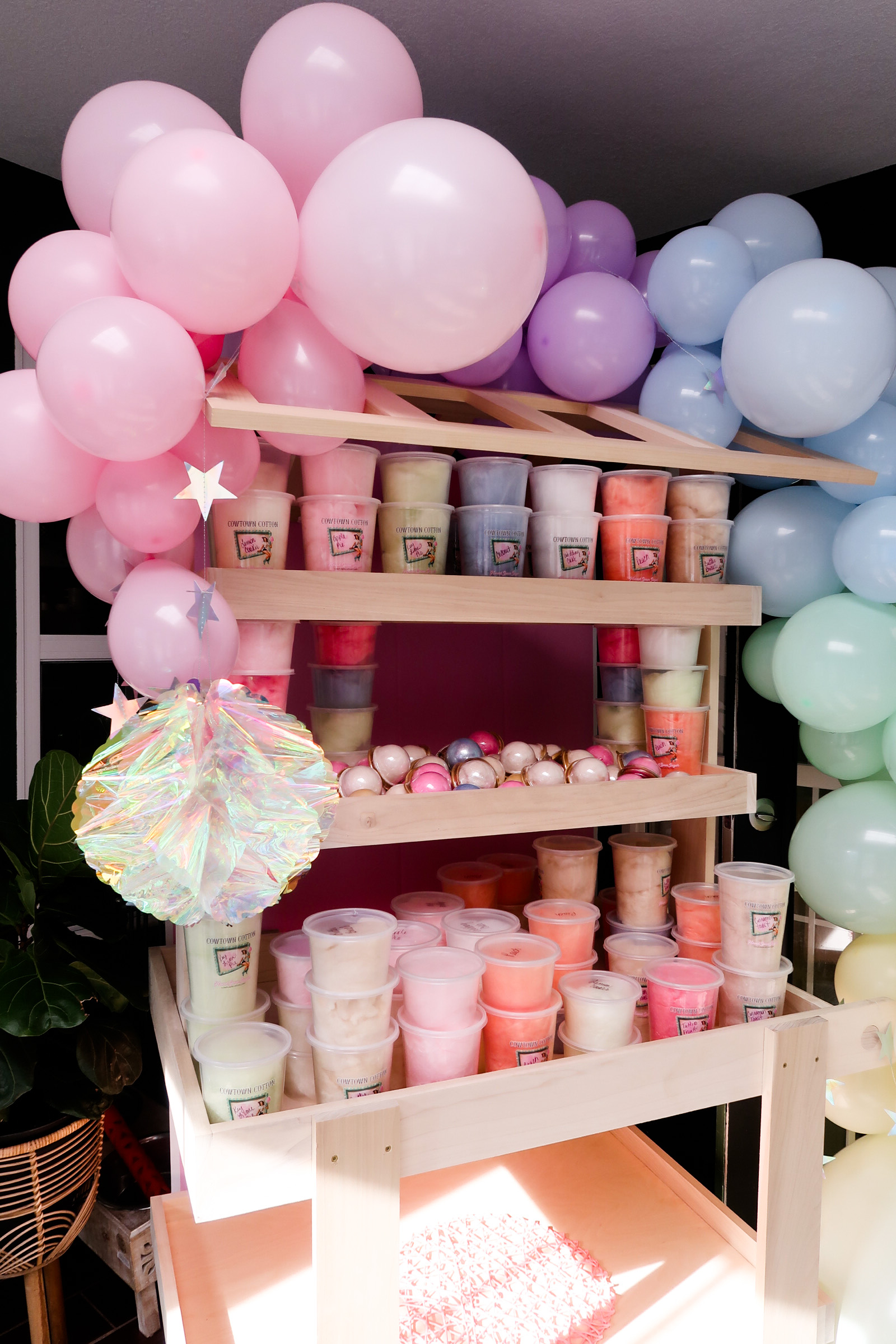 Of course we had Cowtown Cotton set up at the party. I asked for Pink, purple, blue, green, and yellow. The flavors were up in the air and my mom surprised us with new flavors she made that I hadn't tried before. SO GOOD! And such a big hit!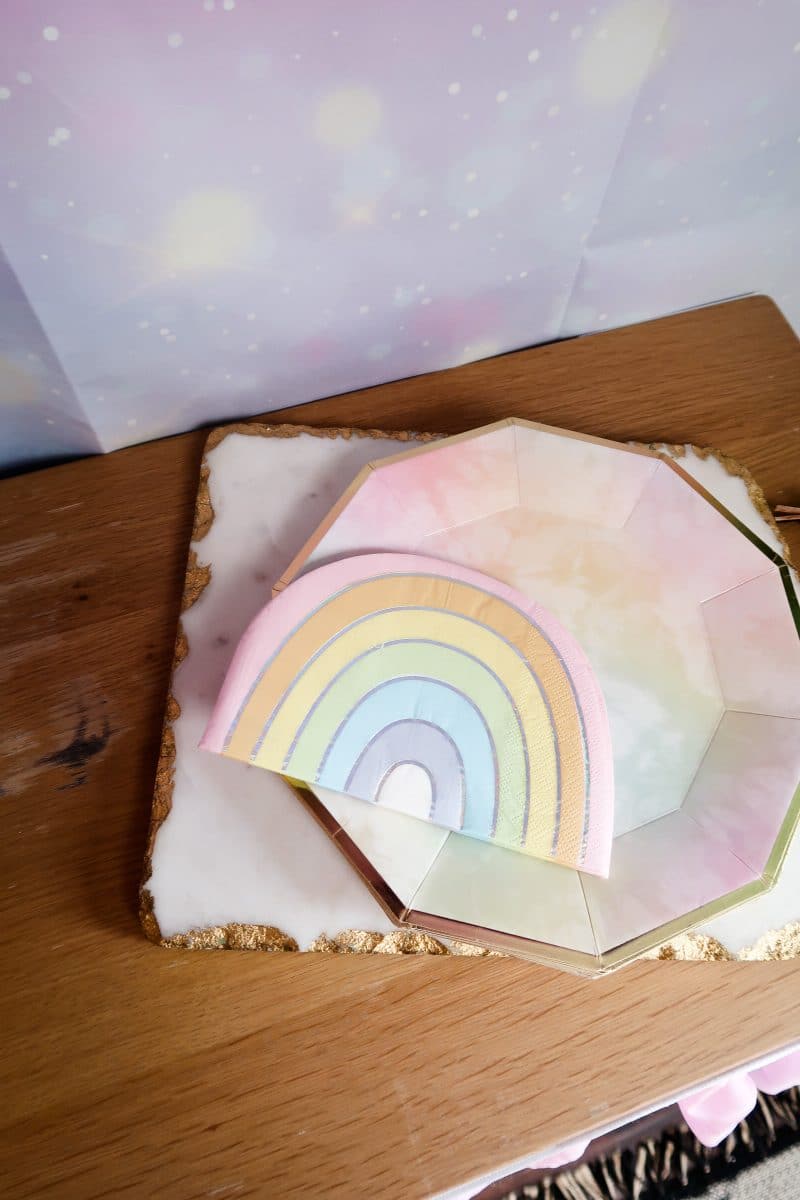 I always purchase simple plates, napkins, and cups for the main food that we serve at our parties and do fun designs for the dessert plates. I loved the rainbow tie dye plates and these rainbow napkins. They were the perfect touch to match the rainbow cake.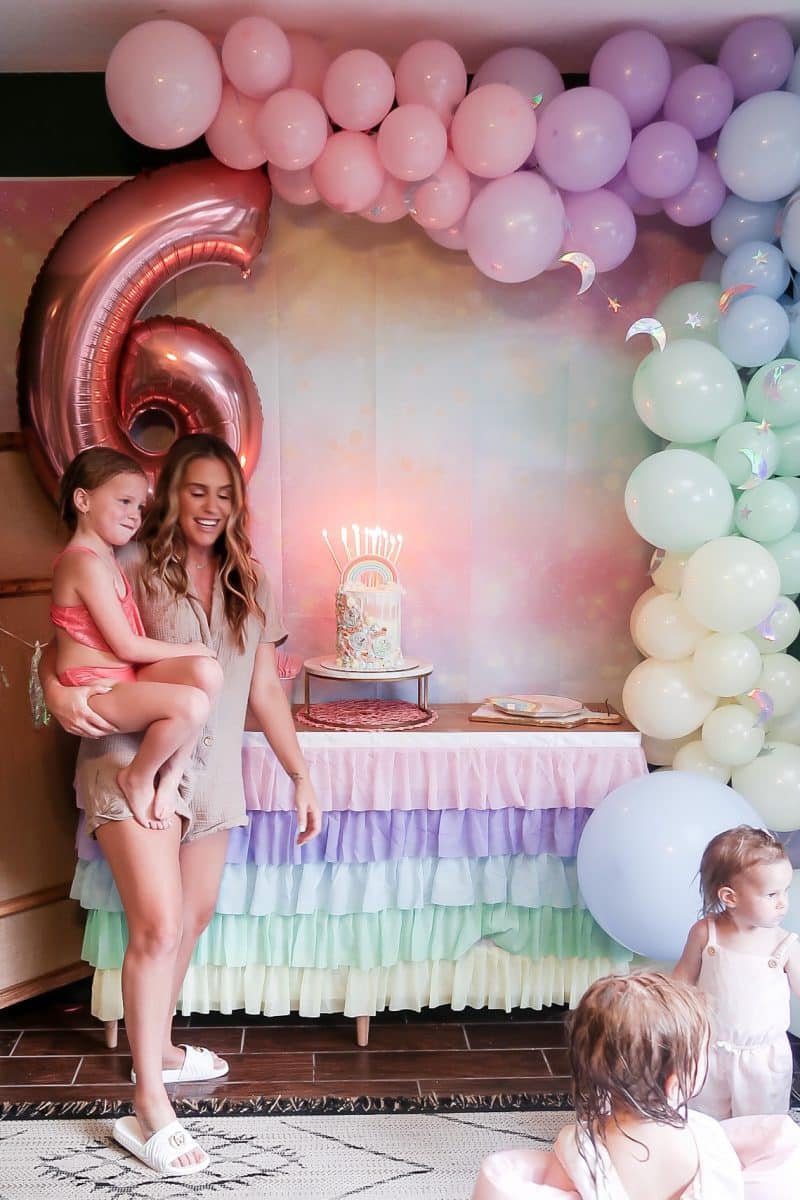 Decorating for a party is one of my favorite things. I always say that in another life I would have been an event planner. Who knows, maybe one day that will happen. There are a few things I do at every party and a cute backdrop for the cake is one of them!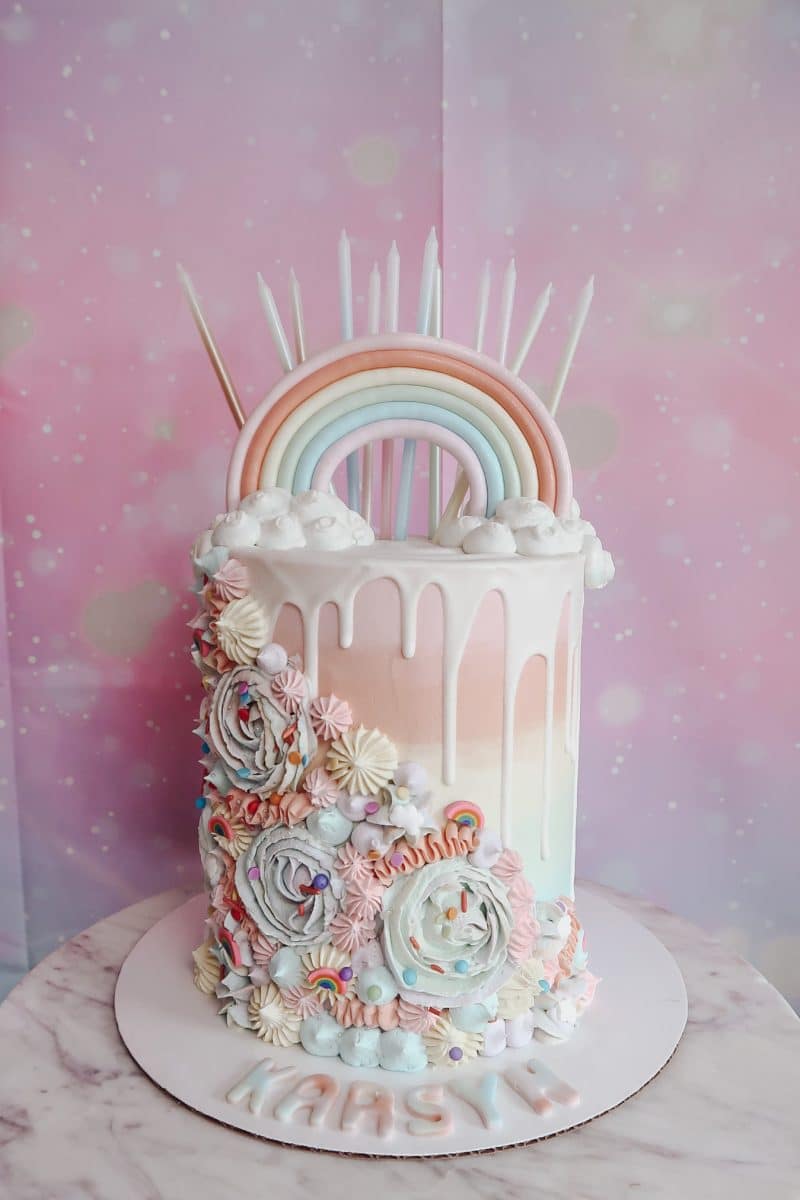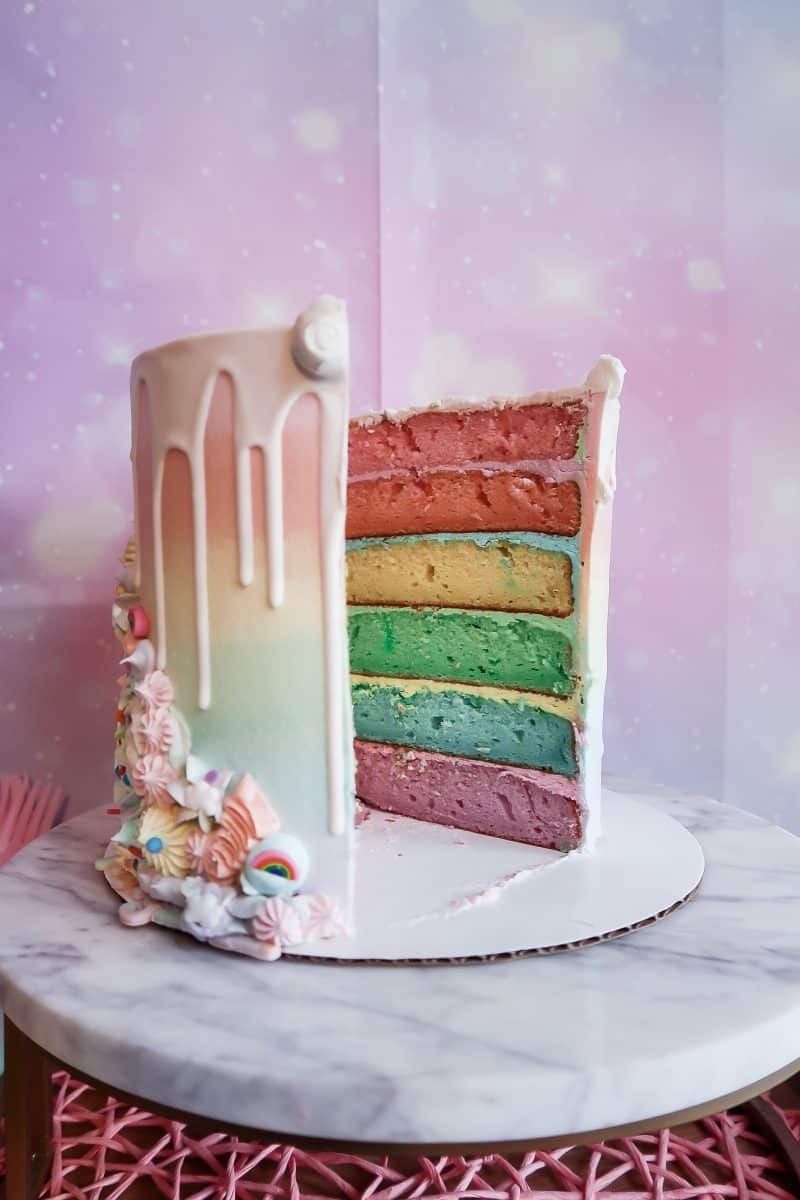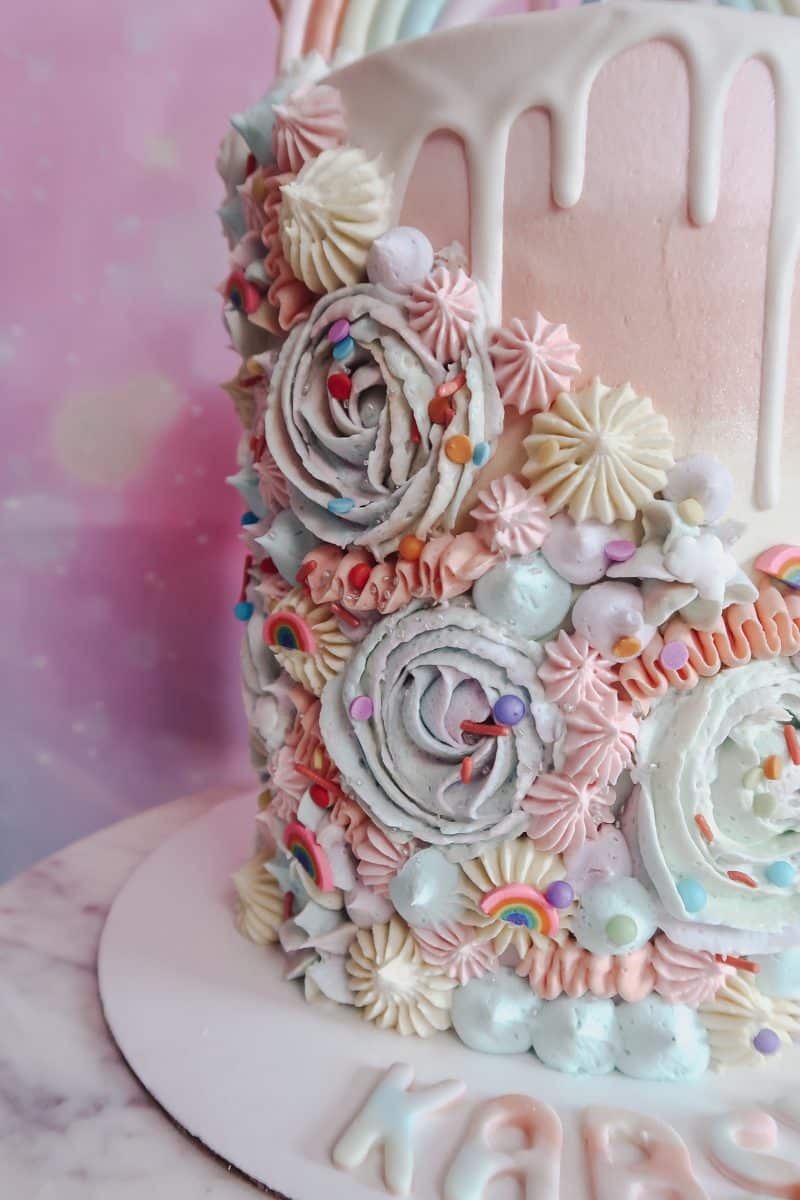 The most important design element of a rainbow birthday party is the cake. It's the one thing absolutely everybody will see, eat, and enjoy. When it came to the cake I knew the colors I wanted but I had no idea what kind of design we wanted. I hired Taylor Cussimanio from Cake Joy. I gave Taylor full creative design on the cake because I have seen her work many times already and I knew she would blow our minds. Not only was every layer of this cake a different color of the rainbow but it tasted incredible too!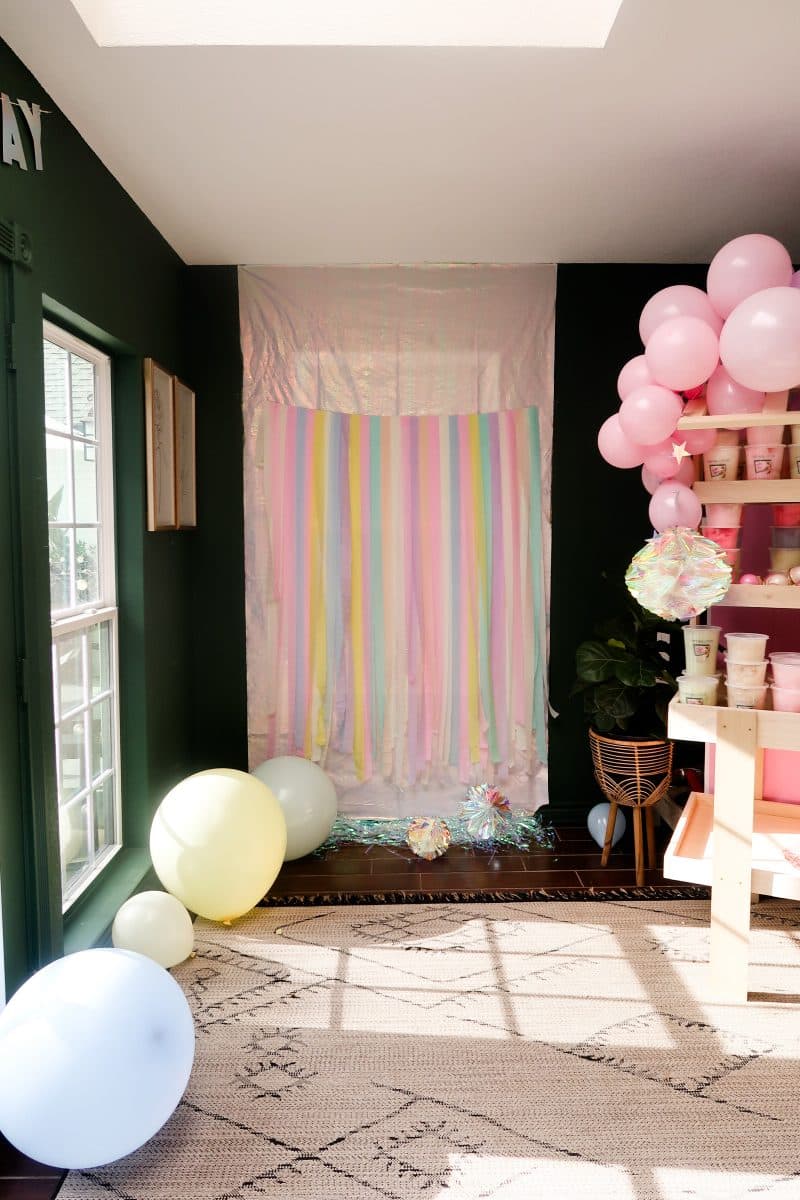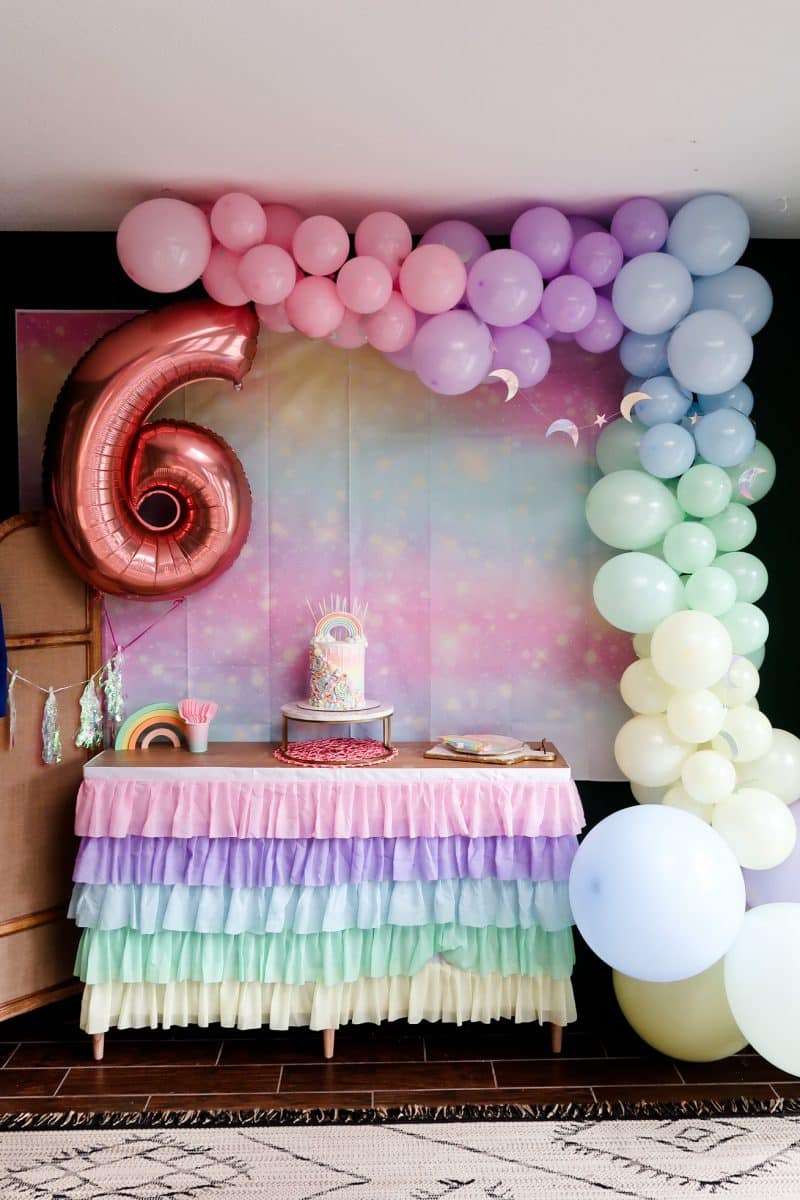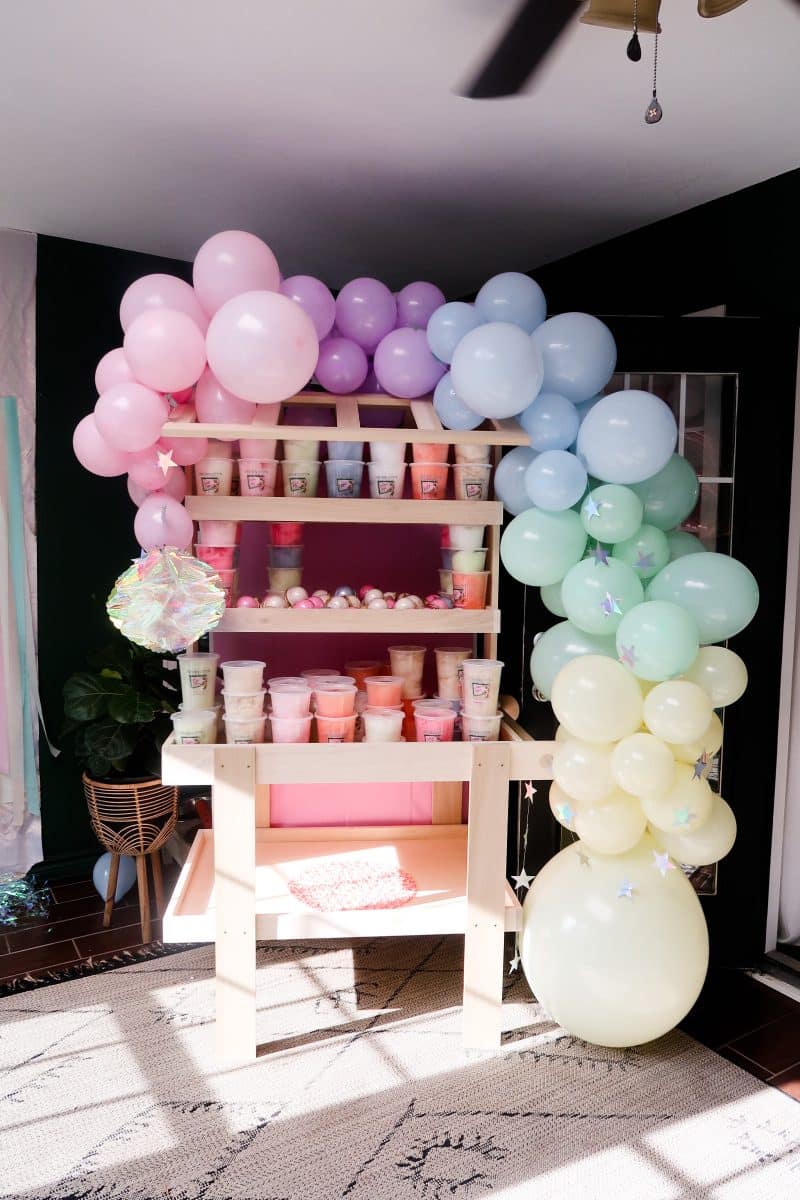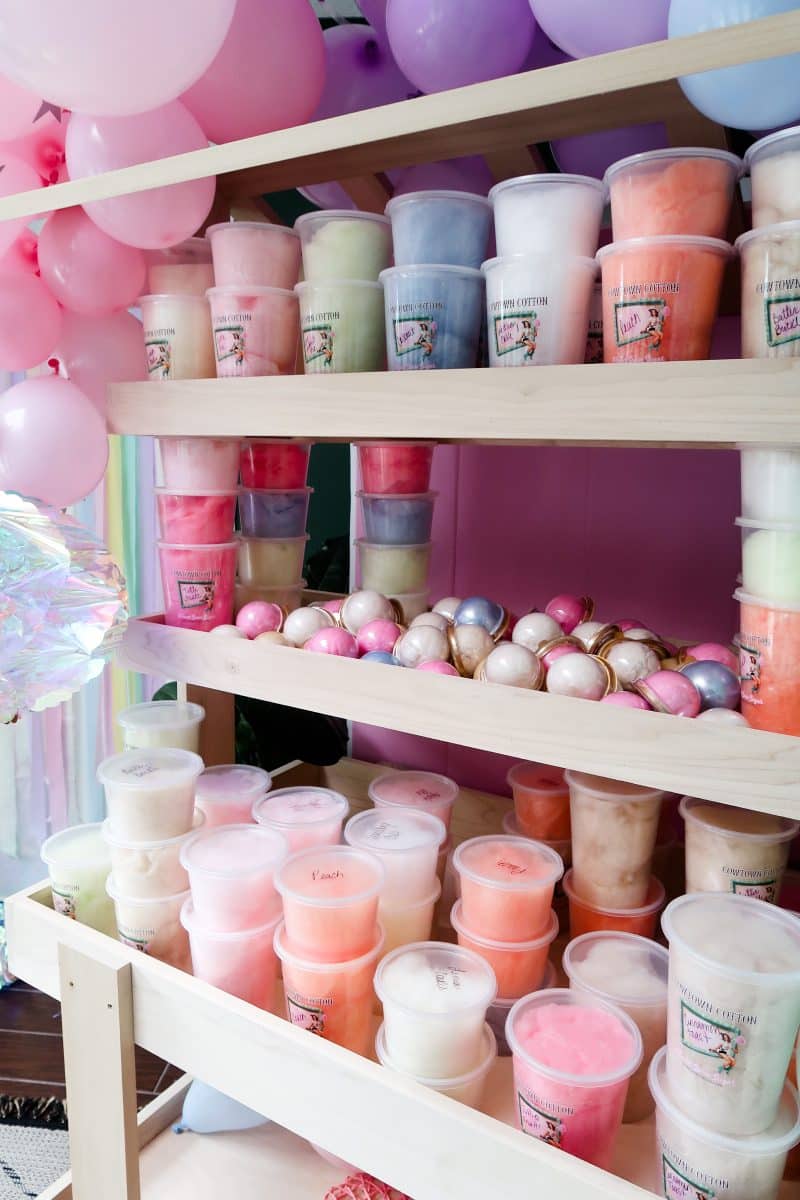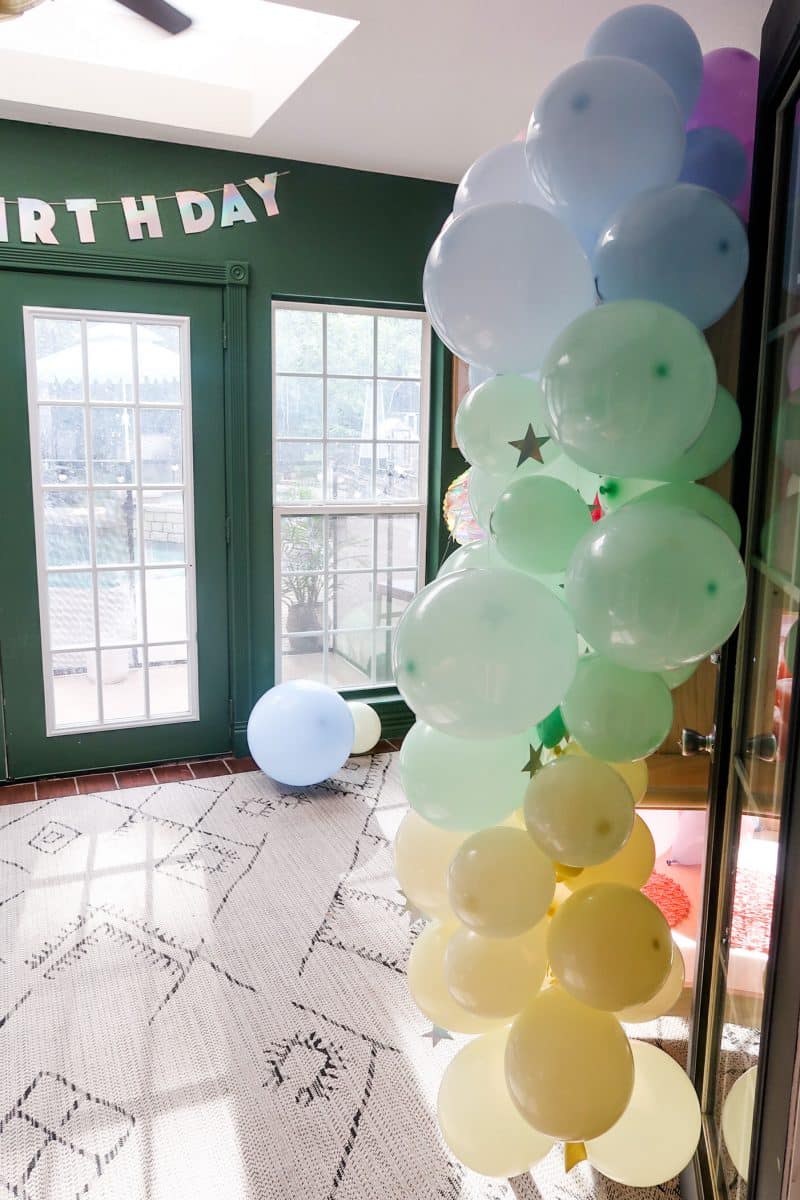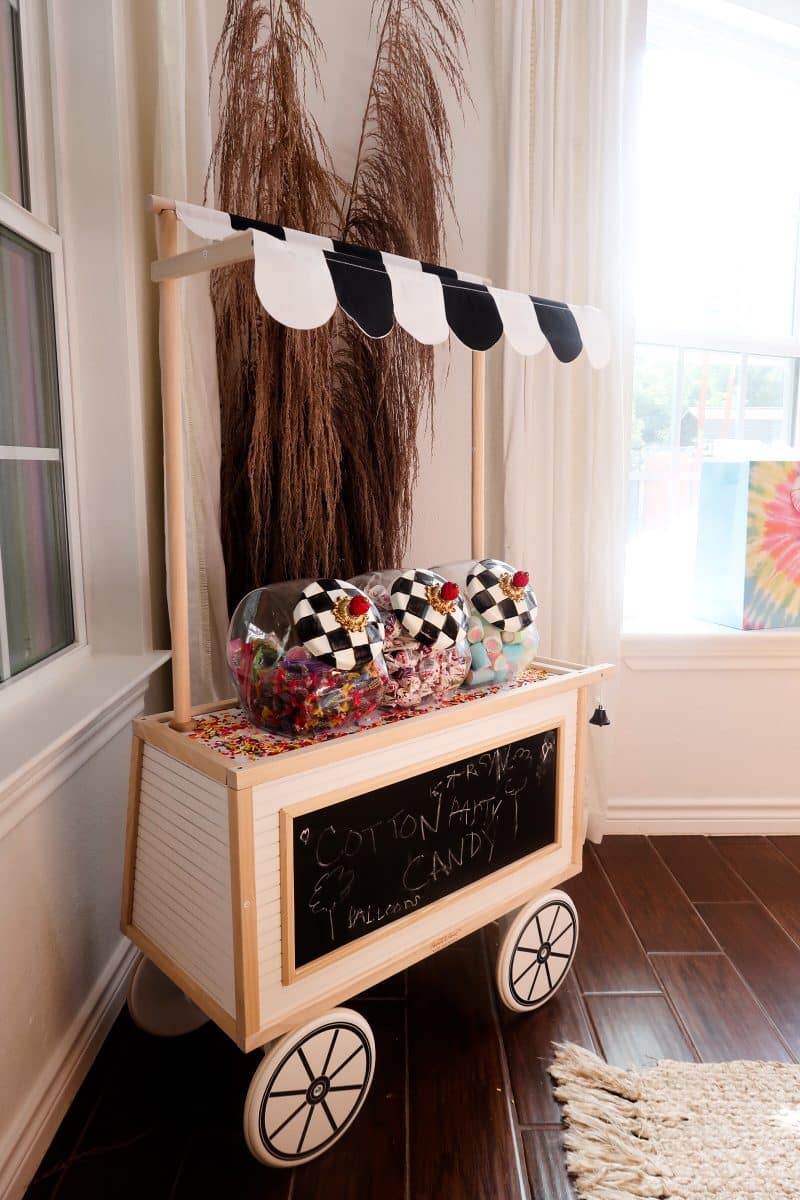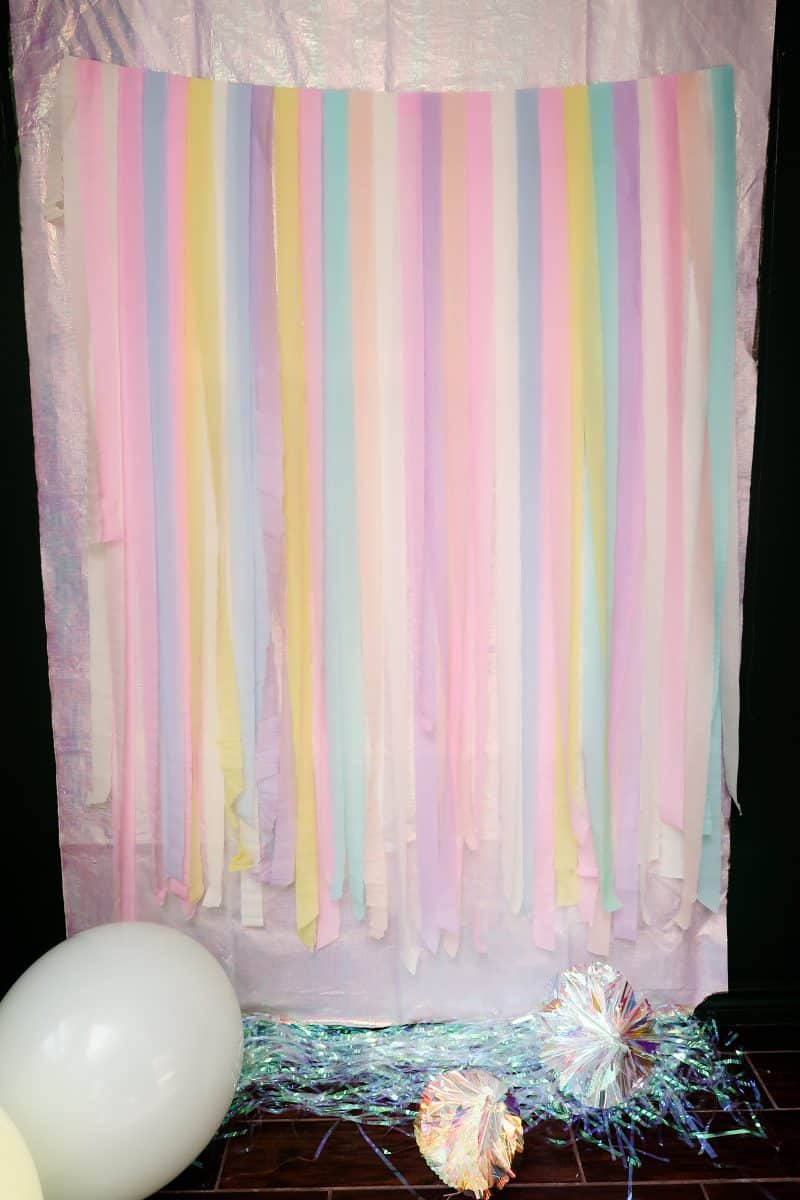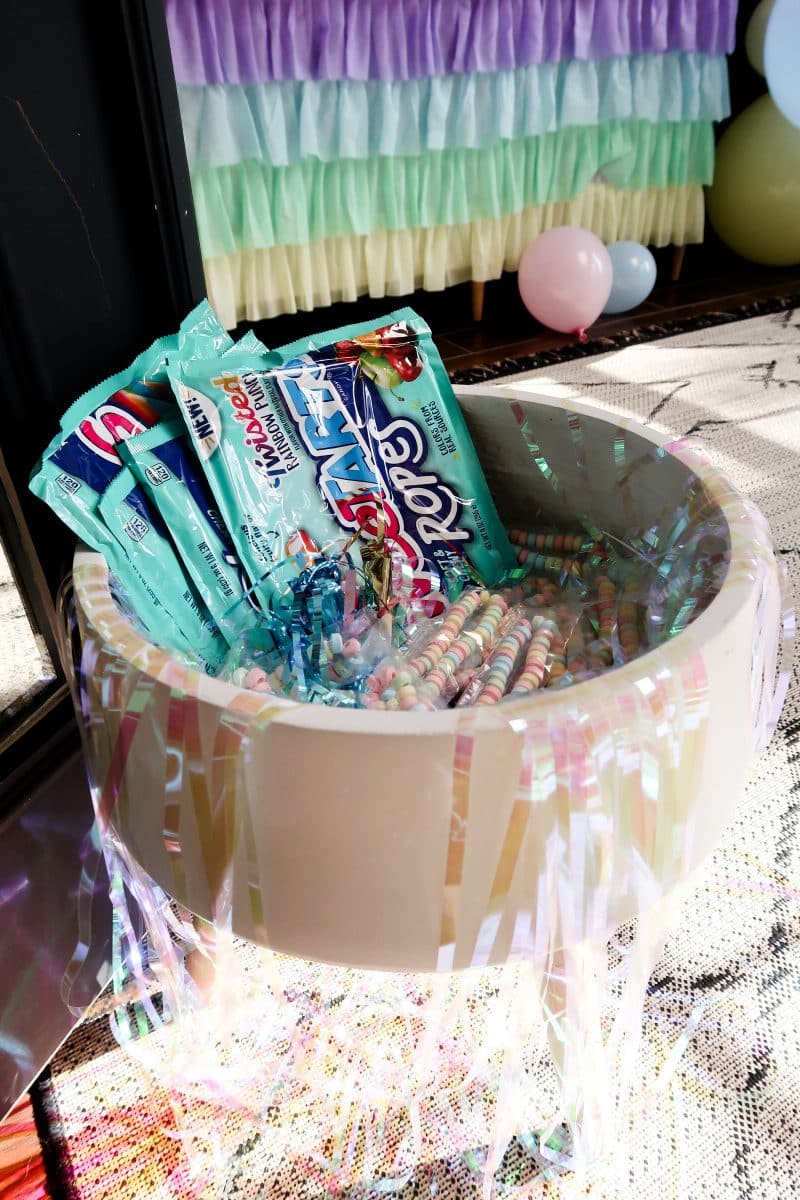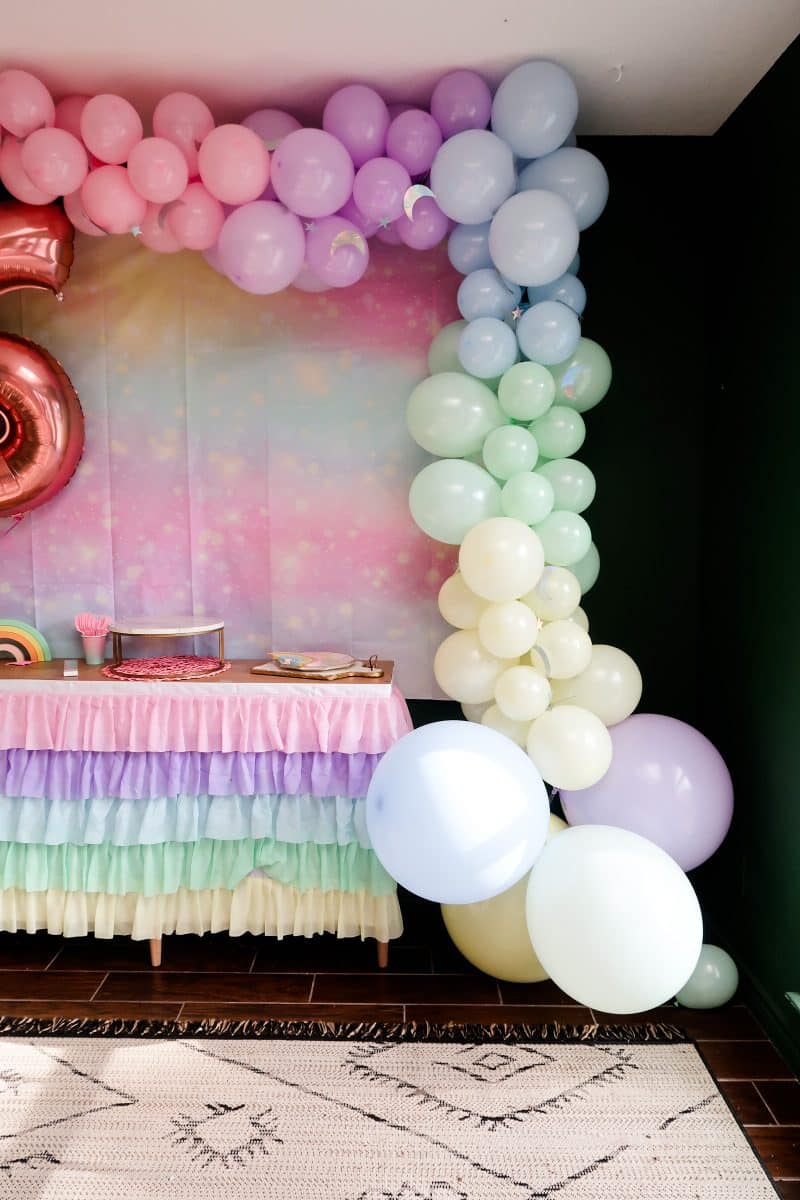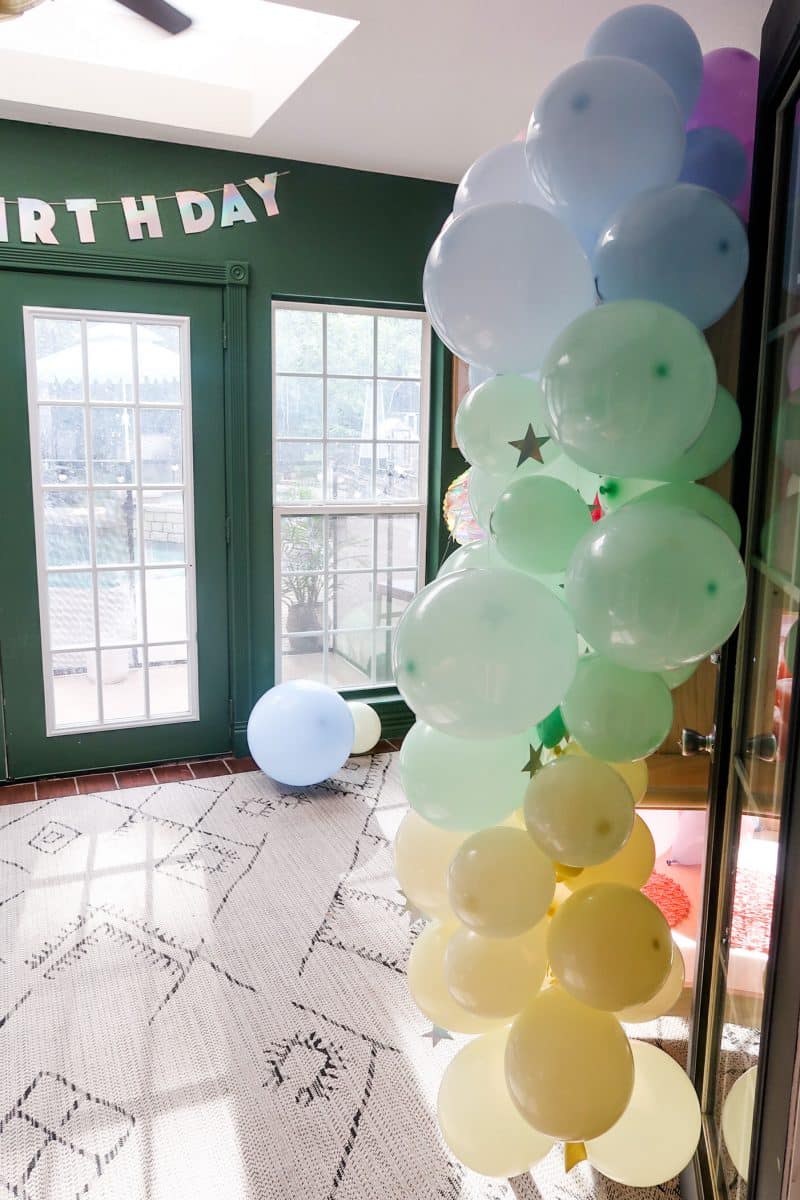 Shop