Sleigh the Holidays!
I add on to my Christmas decorations every year so I'm always looking for a really good deal when it comes to adding to my collection. As you know my theme this year for the outside of my house and my kitchen is Gingerbread but when it comes to the main living space in our home I love to keep things neutral and airy so I can have a break in between the over the top candy pieces and gingerbread houses.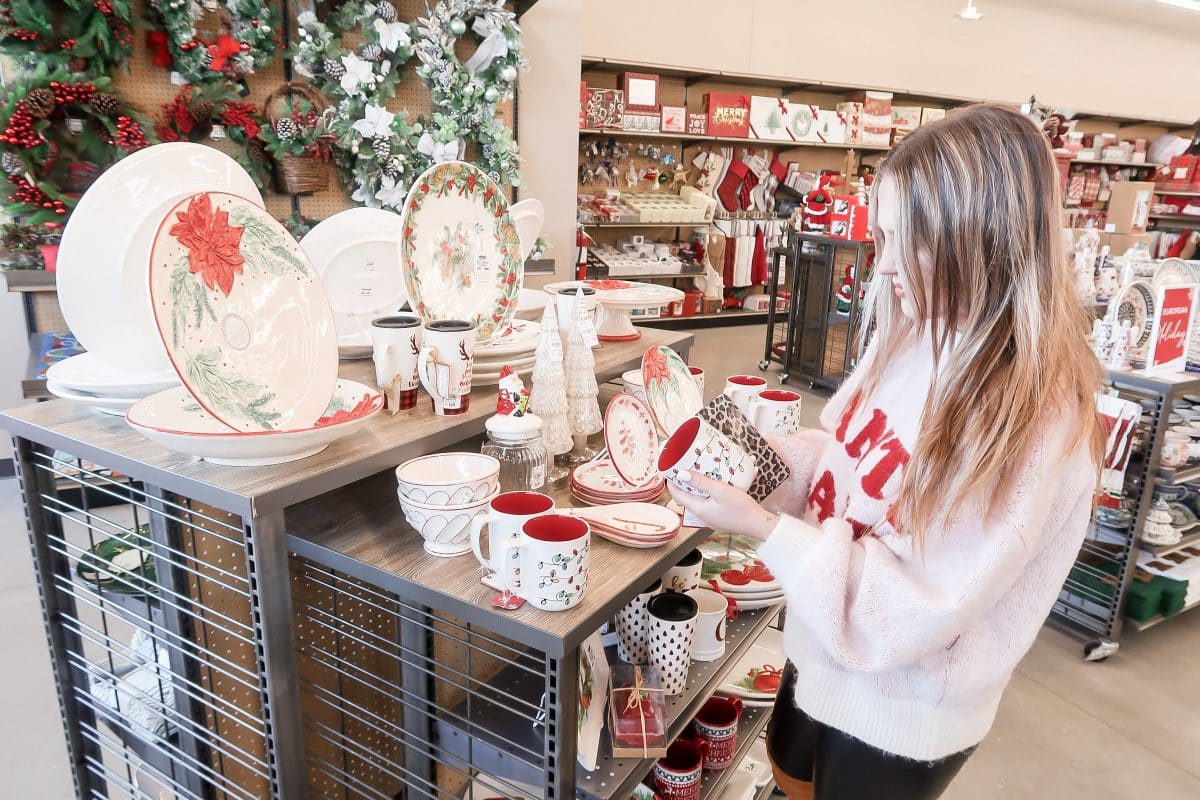 Get Inspired!
When shopping at Tuesday Morning last week to find some gifts for a few people on my list, I came across some really beautiful white and gold pillows and a throw blanket that I couldn't pass up. The selection of home accents was overwhelming in the best way and I couldn't believe the savings on the name brand products. Products at Tuesday Morning are always 20-60% off what you can find in specialty and department stores.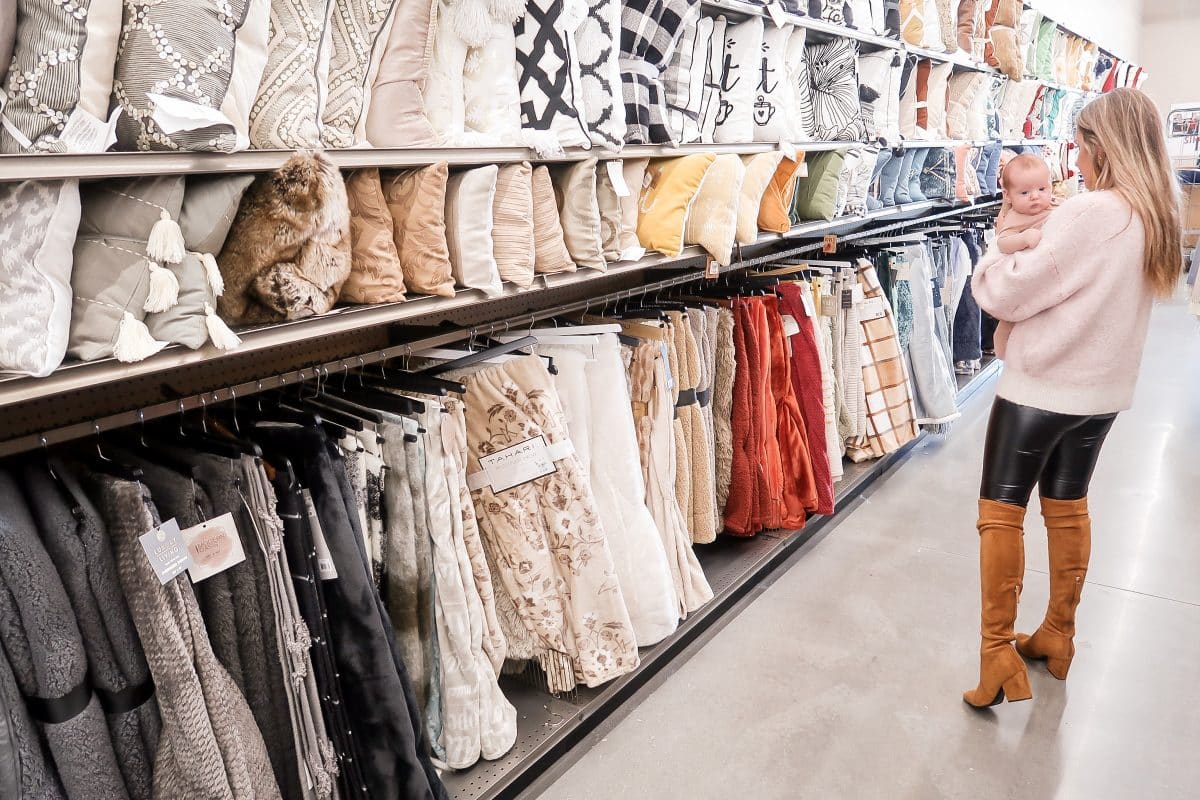 Gift Giving
We have a brand new Tuesday Morning near me and I was really excited to see what all they had compared to the one I usually shop at. Gift Giving is my love language and I have a strong passion for finding gifts for my friends and family that really fit their personalities and lifestyles. You can find everything from seasonal decor, furniture, unique foods and drink mixes, to toys, bath salts and house shoes.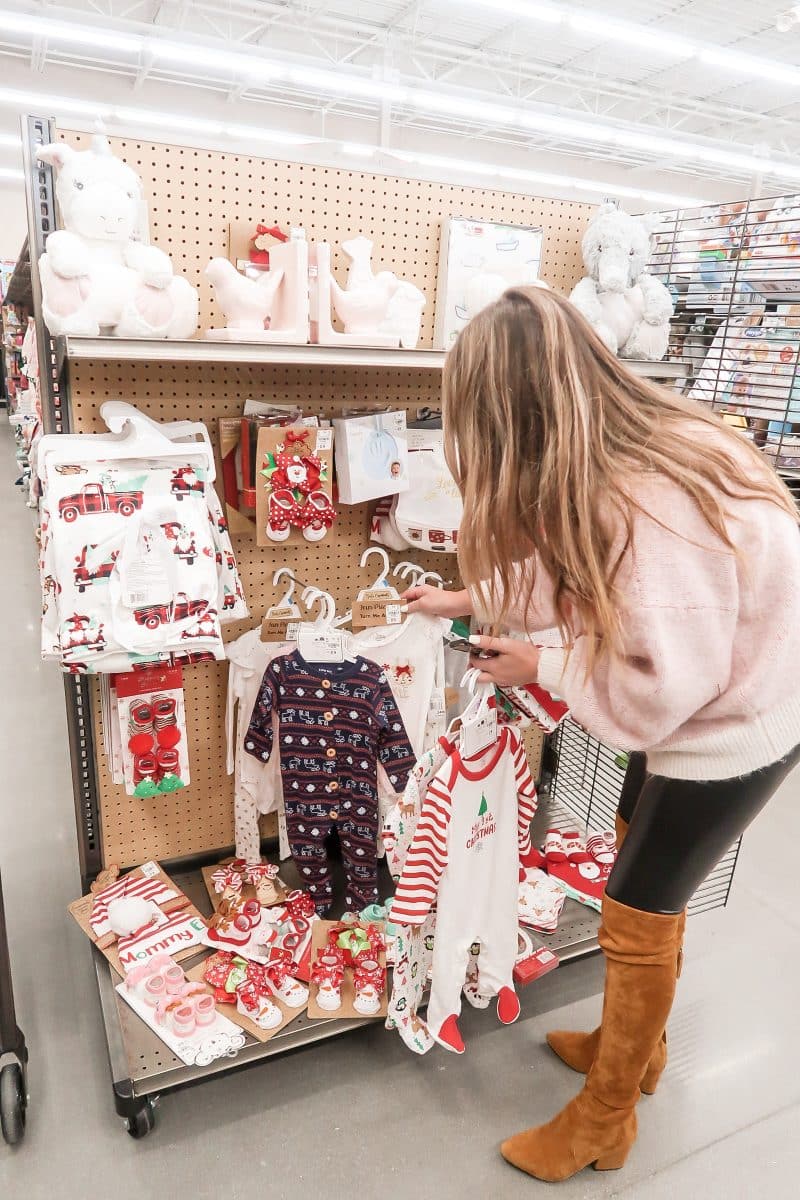 Get Cozy!
And if there is someone new on your list this year they even have really nice gift sets. I found this cozy bath robe set when looking for new house shoes for myself and I thought it would be perfect for one of my sister in laws or if I get invited to a last minute gift exchange, you can't go wrong with something like this!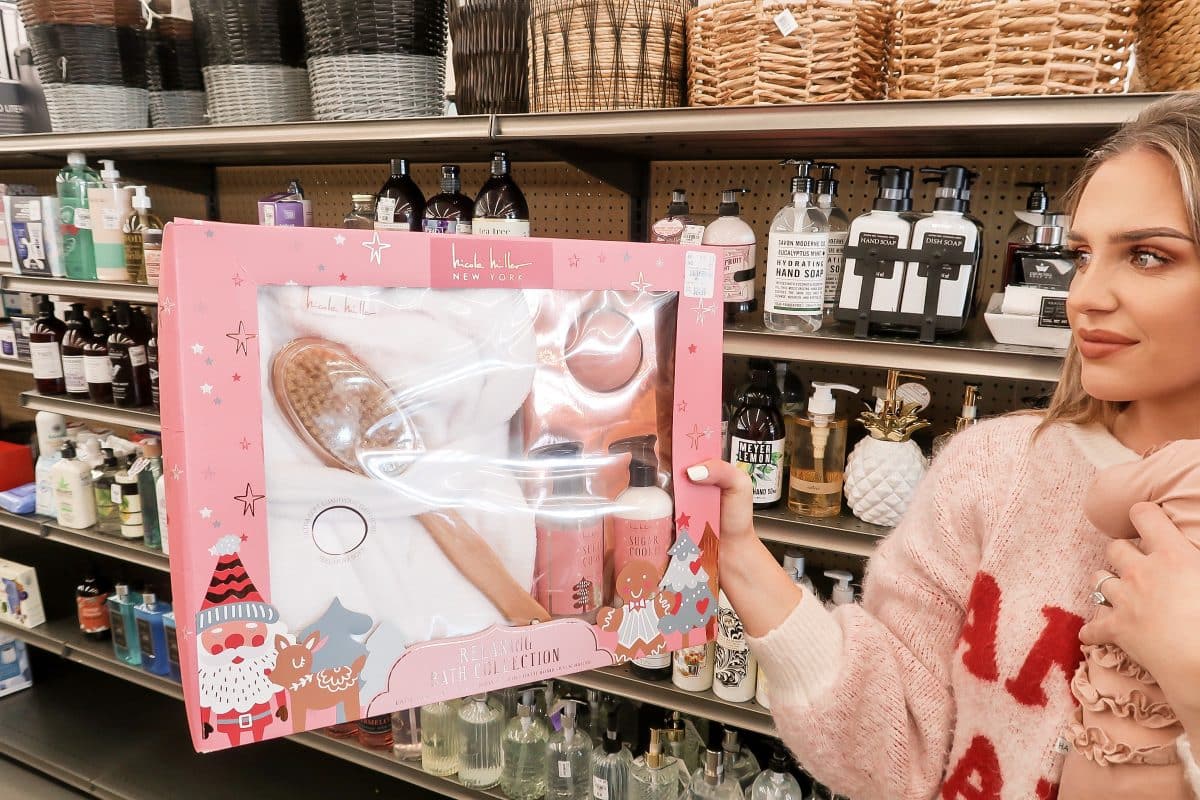 New Arrivals Every Day
I ended up with so many amazing finds and we had such great savings on everything that it was a successful trip for both of us! I was happy to cuddle up on the couch with my new pillows and Trey was excited that we found such great gifts for quite a few people on our list and how much money we saved on items that would have been so much more expensive in a department store. One of the workers was telling me that they have new arrivals every day so I know I'll be back in there multiple times before the holiday season is over.
Bringing it Home
The faux fur throw blanket and pillows add such a soft subtle hint of winter to my living room which is perfect because like I was saying before, we go all out with decorations in other rooms of the house so I want the living area to feel warm and cozy. There were so many different designs and styles to choose from that it was hard to make a decision but these turned out perfect.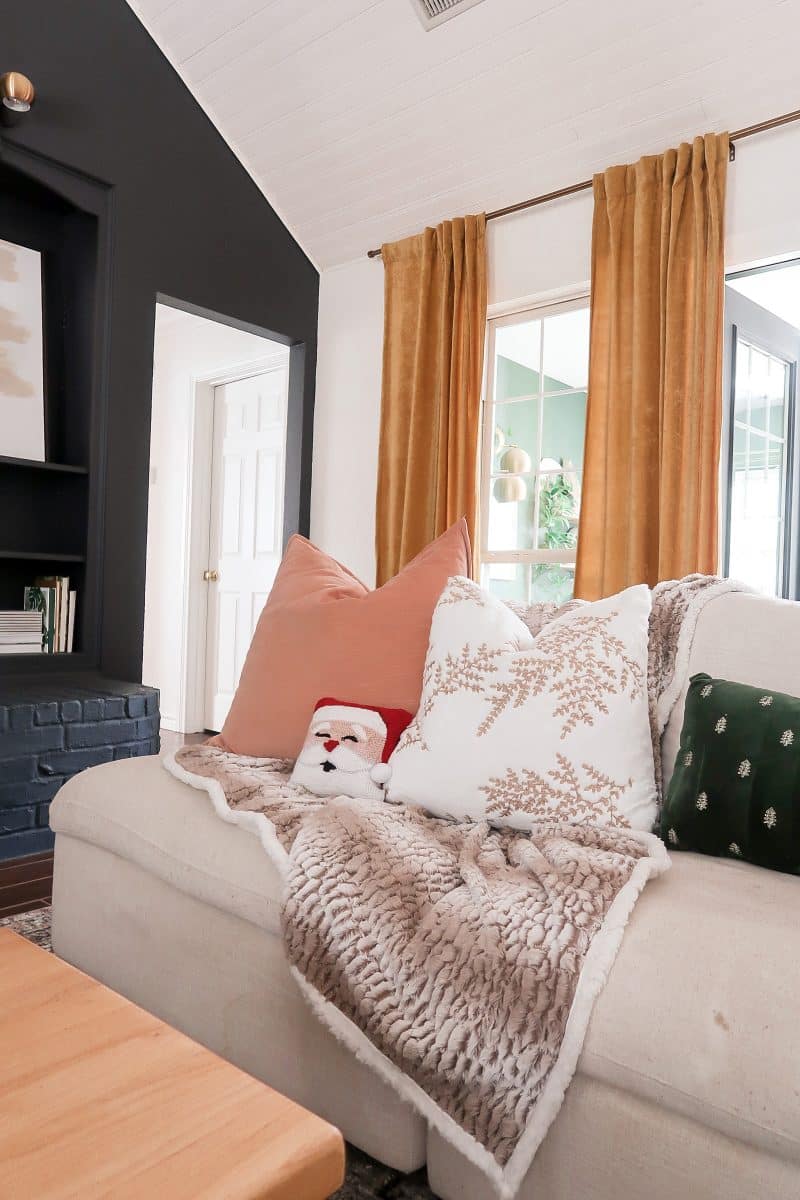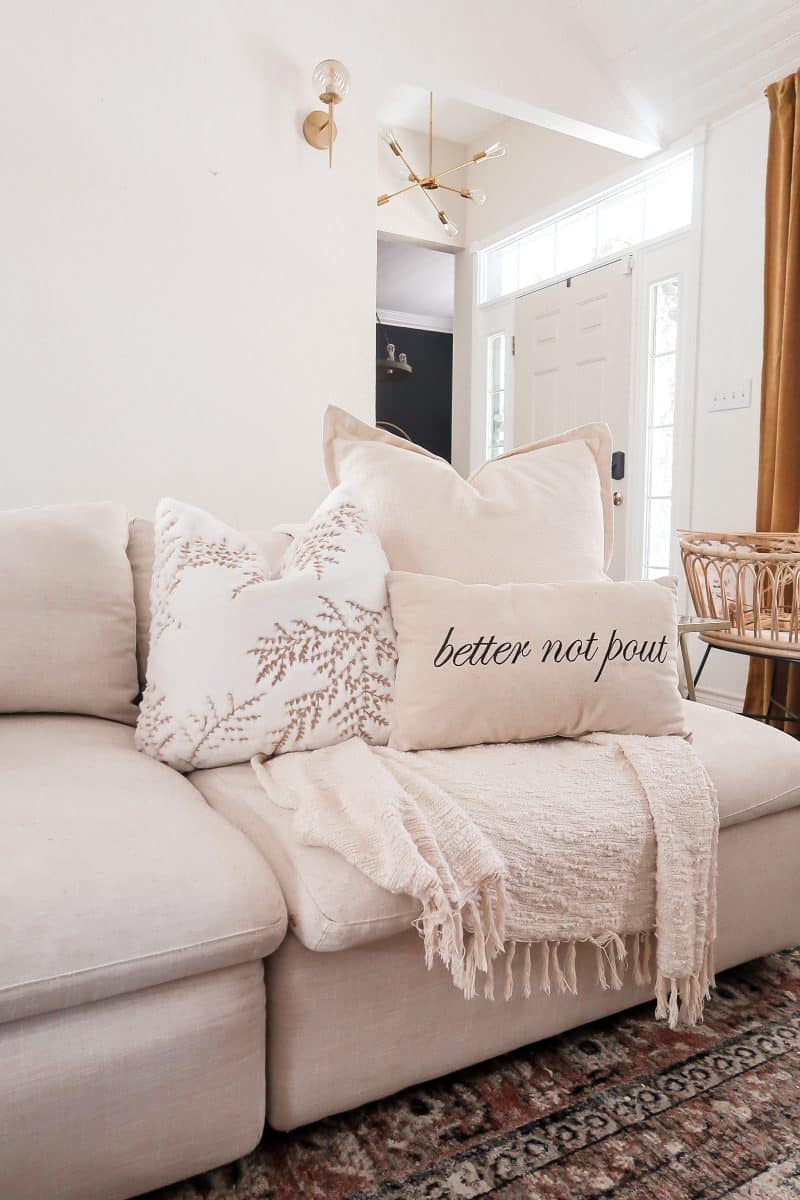 Santa Bags
A perfect gift idea for whoever is hosting during the holidays this year is the bath robe set I showed earlier but I also found this cute gift bag at Tuesday Morning and the box set fits perfectly inside the bag! I also love that the bag can be used for years to come. These Santa bags are always so fun to give as gifts.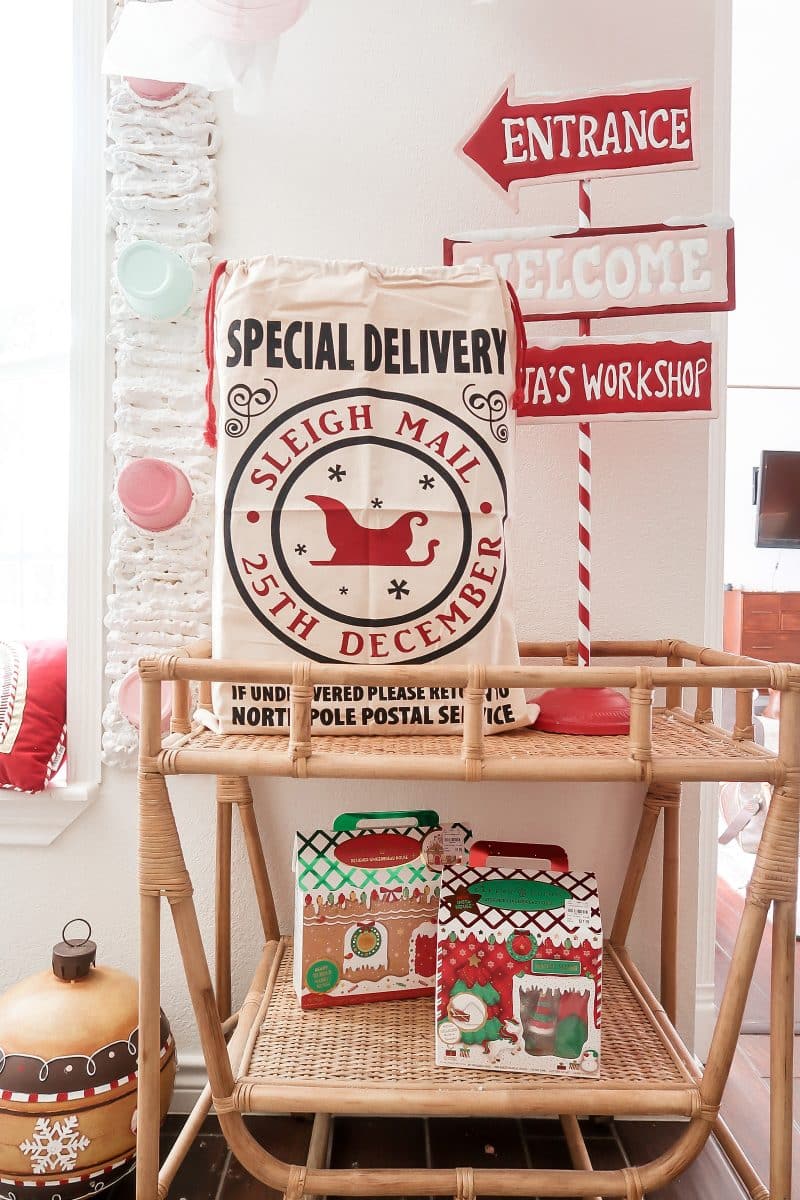 Holiday Kitchen
I decided that I had to keep the candy cane spoon rest and "Ho Ho Whole Bottle of Wine" glass because they are so cute! They match my theme this year perfectly and look so cute in my kitchen. I can't wait to get the rest of the kitchen done so I can show you the whole space.