WHITE CHOCOLATE MACADAMIA NUT COOKIES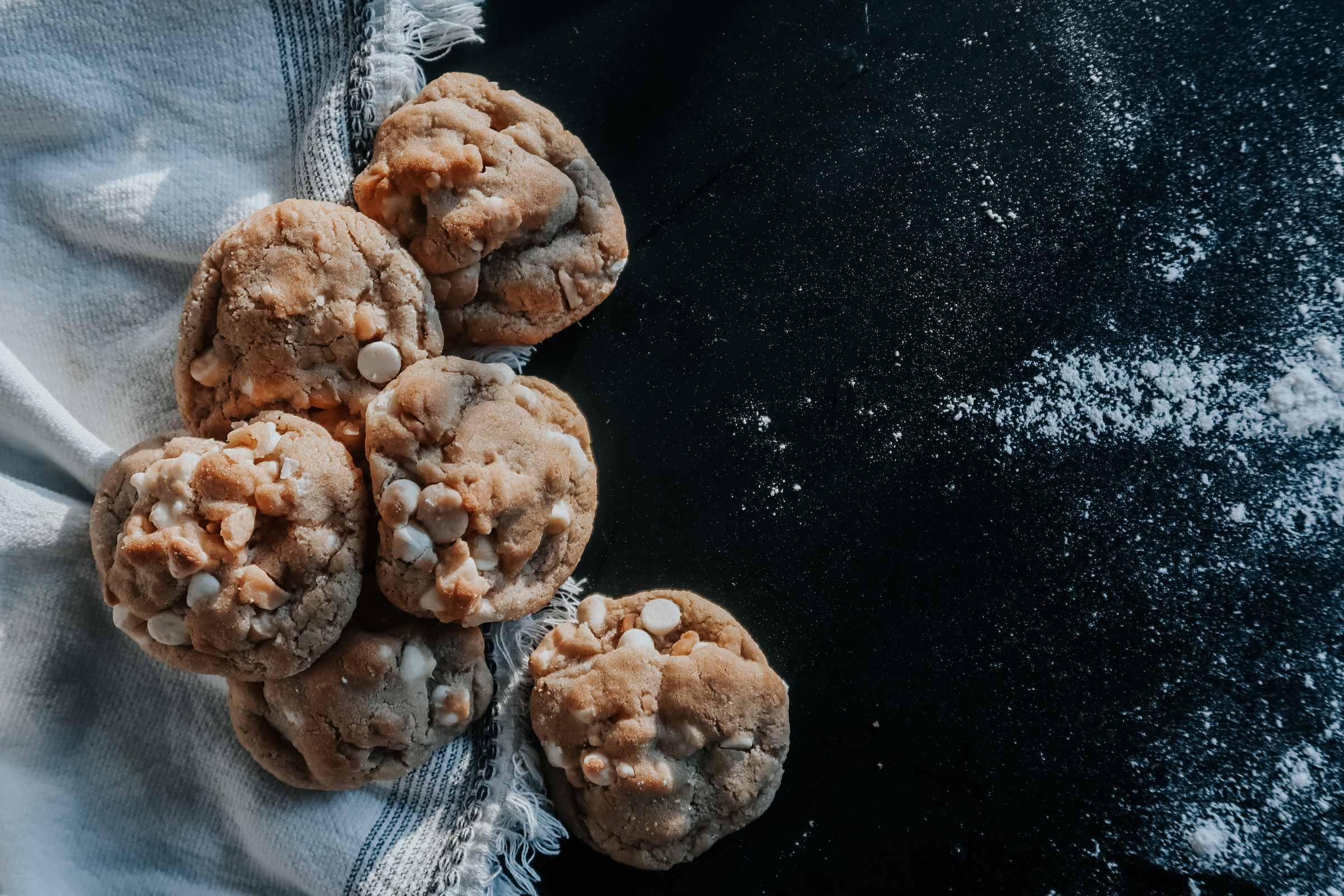 Not your average Macadamia Nut cookies. This sweet and salty treat has a secret ingredient sure to make you come back for more.
2 1/3 cups all-purpose flour

1 tsp baking soda

3/4 cup unsalted butter

1/2 tsp salt

1/2 tsp corn starch

1 tbsp vanilla extract

1/2 tsp almond extract

1 1/4 cup brown sugar

1/2 cup of granulated sugar

1 egg (room temp)

1 egg yolk (room temp)

1 1/2 cups macadamia nuts

2 cups white chocolate chips 
In a large bowl melt the butter.
Add the brown sugar and granulated sugar to the bowl with the melted butter and hand whisk together until blended evenly.
Whisk in the vanilla and almond extract, egg, and egg yolk until the mixture is creamy and light.
Add in the flour, baking soda, corn starch, and salt and mix until ingredients are combined.
Gently stir in the white chocolate chips and macadamia nuts.
Place the cookie dough in the freezer for 30 to 60 minutes. (don't skip this step!)
Scoop out cookie dough using 1/4 cup of dough per cookie and roll the dough into balls in your hands until smooth.
Preheat the oven to 375 degrees.
Place the cookie dough balls 2-3 inches apart on a lined baking sheet.
Bake for 11-14 minutes depending on your desired texture.  11 minutes for chewy, 14 minutes for crunchy edges.
When you pull them out of the oven sprinkle them with a dash of sea salt.  Then allow them to cool on the baking sheet for 5 minutes then transfer to a cooling rack.  Then enjoy!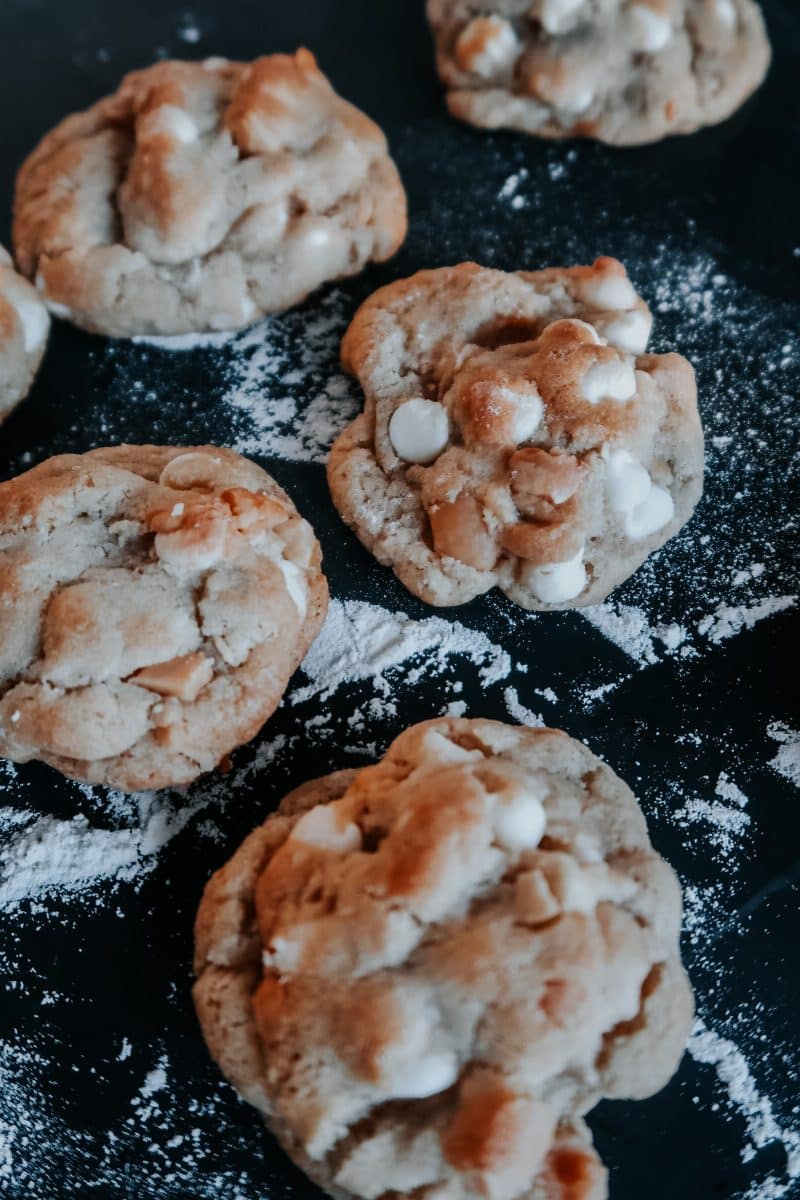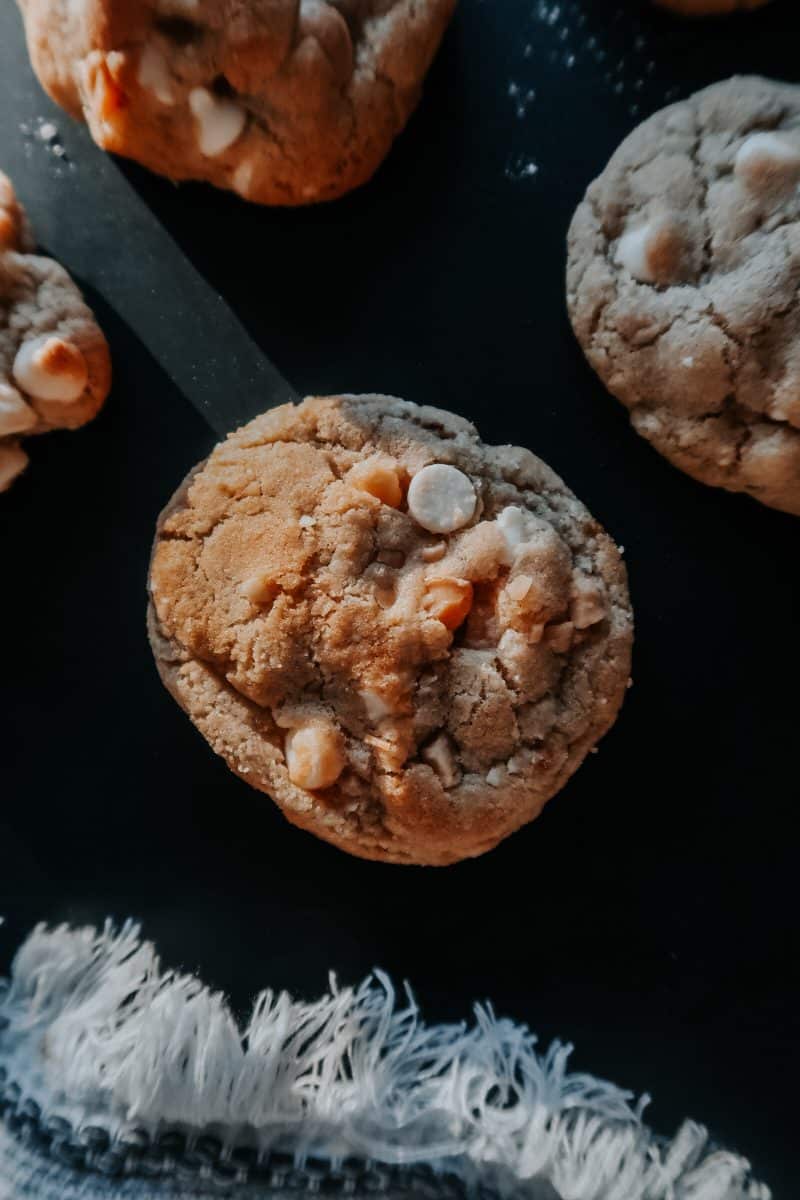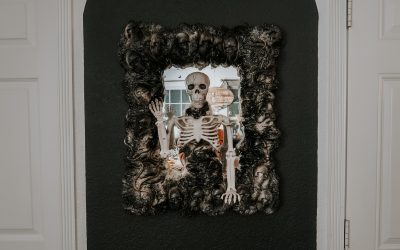 DIY Skeleton MirrorSupplies Mirror Skeleton Gorilla Glue Foam Spray Spray Paint Duct Tape Mini Skulls and Snakes Steps Clean your mirror and cut the top half of the skeleton apart from its legs.  Using Duct Tape and gorilla glue secure the skeleton to the mirror. ...